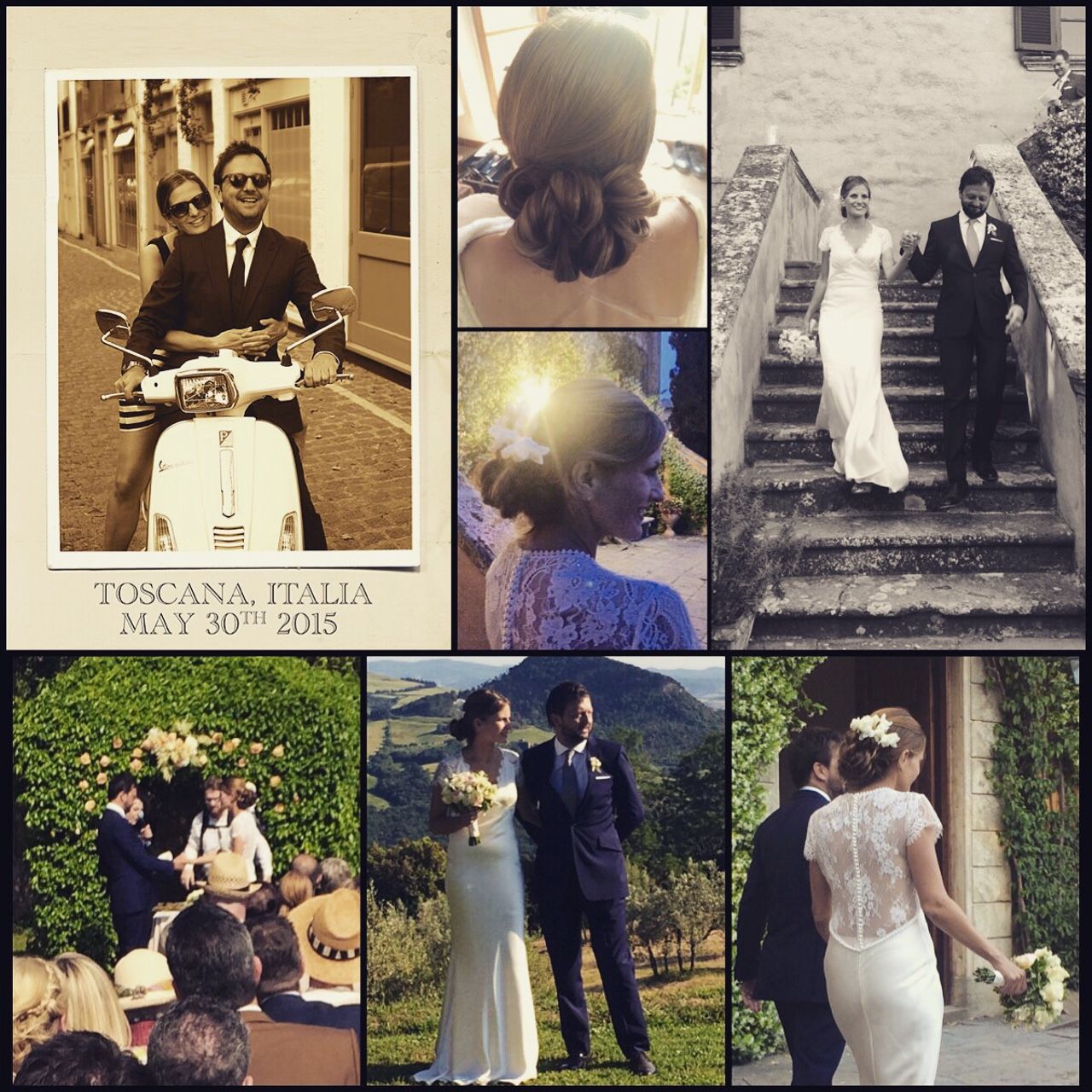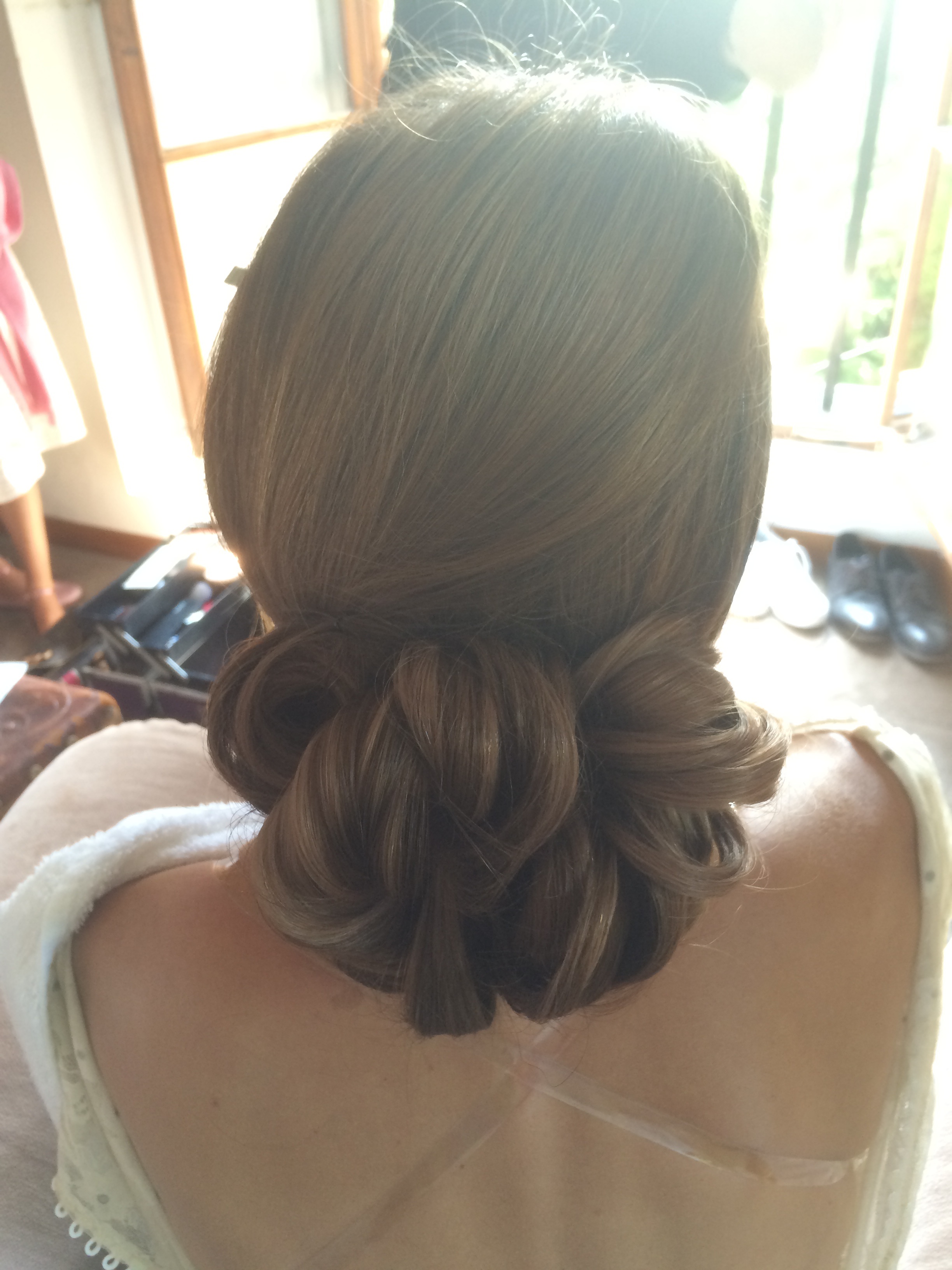 Hair extensions are often used to enhance a bride's hair for their special day, and it was even better when Inanch & Joe Emir from Inanch London were invited to the wedding itself – IN TUSCANY no less!!! We should really be talking about the hair but I think the photos from the magical venue and romantic setting for the Big Day have us very envious indeed.
The bride looked equally magical. Opting for a low romantic bun with plenty of volume and that's where Gold Class made it's debut. The bride-to-be popped into the salon a month before her big day for a consultation with Inanch and to talk through her look and colours. With her colours re-done a custom-made Gold Class Clip In was made by Inanch to take into account her new shades and blend naturally to her own hair.
Inanch fitted the Clip-In on the day. She started by blow-drying and tonging Nora's hair in to nice loose waves. Then, with the front section clipped out to one side, the back was tied in to a low ponytail, before adding the clip-in hair pieces around her ponytail. The hair extensions and Nora's hair had been pre-curled at this point and so all that remained was to pick the sections, create knots and pin securely to create this stunning elegant look. The side sections were loosely pinned and some strands were teased out for a natural, soft look. Finishing off by applying some light hairspray by Inanch's favourite, Unite Haircare.
Veil or no veil was still a last minute bridal decision but either way this style would have worked, and the bride finally went with fresh flowers to compliment the bun. We asked Inanch about using flowers in your hair "You can get a florist to put a wire in to the flower for you which then allows you to insert it in to the hair just like you would with a pin. If it's hot, and especially if you're abroad, try to keep the flowers in water as long as possible."
A truly fairytale wedding and many congratulations and thanks for sharing their special day must go to the new Mr & Mrs Jury. Wishing you the very best for you future happiness. xx