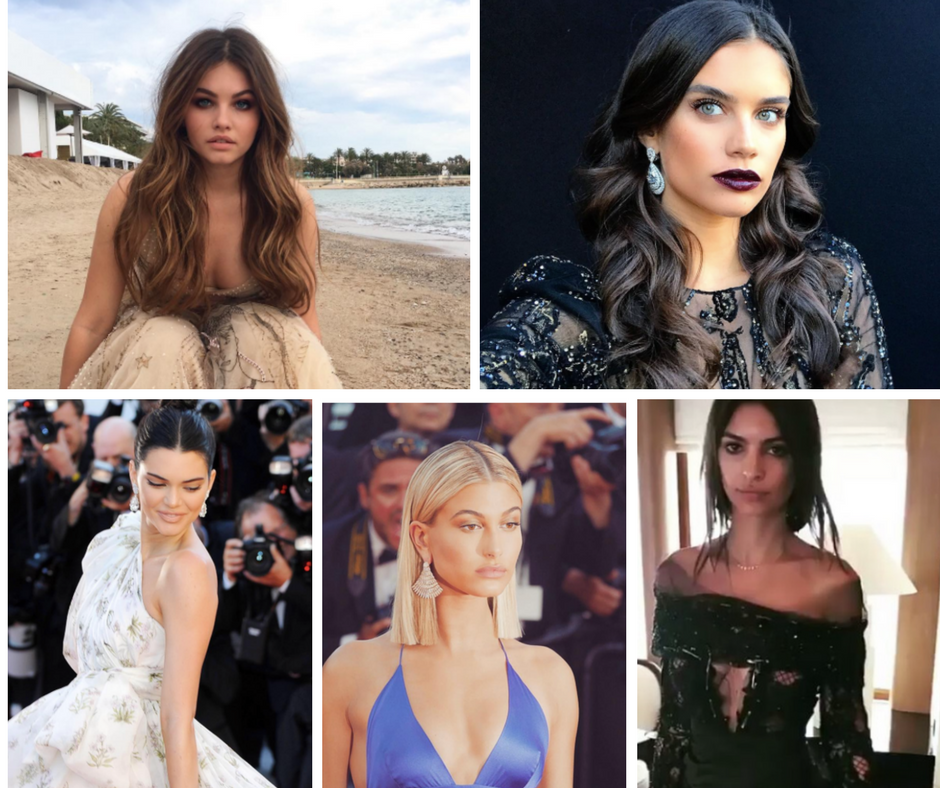 We love awards season and Cannes Film Festival is definitely one of our favourites. So we thought we would share with you our five favourite looks straight from the red carpet.
Kendall Jenner
Kendall turned heads in her stunning La Perla couture, complimented by her simple yet sophisticated slick-back-bun. Complete this look with Gold Class Argon Oil to keep stray hairs in check.
Thylane Blondeau
Thylane was not afraid of fly-aways, opting for an easily maintained beach wave look. Beach waves look great with ombré as it emphasises the different shades and layers in the hair. See our range of ombré clip-in hair extension shades, and talk to your extensionist about recreating this look.
Hailey Baldwin
Hailey's blunt bob is so sleek on and on trend. Mixing blonde hues like our …. give a more natural look whilst the extensions help to hold the shape and thickness of the lob on the shoulders.
Sara Sampaio
Sara Sampaio adopted a traditional red carpet chic look which beams class. Clip-in hair extensions can also recreate this look beautifully by adding volume and shape.

Check her Instagram feed for even more great looks from Cannes here.
Emily Ratajkowski
We love braids as you can dress them up or down and look great at any occasion, whether that's on the red carpet or basking in the sun. Emily opted for the messy braid look, completed with a black bow to complement her gorgeous gown.
Some of these looks can easily be mastered by yourself, but if in doubt, consult your stylist or ask your extensionist for a free colour match, fitting and styling at one of our elite salons.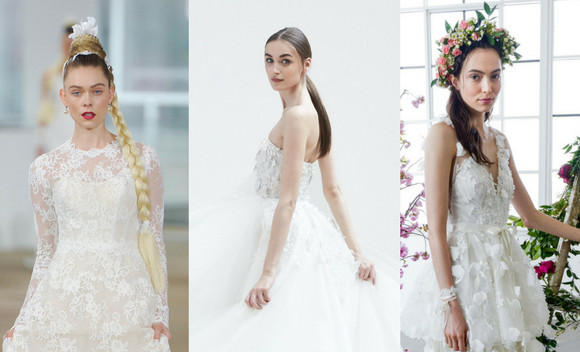 We haven't even made it to Summer 2017, yet we're looking ahead to top bridal hair trends in 2018, yikes! It's good to get ahead though and we're feeling inspired by New York Bridal Week, with bold up dos, plaits and waves leading the catwalk…
Less is more, and at Peter Langner, Marchesa and Mira Zwillinger, the up dos were kept low in neat chignons and ponytails. These sleek do's beam elegance when partnered with a white dress. They are also so quick and easy to create, so wave goodbye to the all-day wedding prep with the never-ending supply of hair pins!
As well as beaming elegance, ponytails can also be a statement of power and this look is leading trends for the SS18 bridal season. This wet-look sleeked backed style comes from shots taken from our founder's backstage work at the Pia Michi catwalk and whilst it looks simple, you might want to practice – or cheat and book in with your stylist.
If there's one thing short, long, curly and straight hair all have in common, it's that they all look super-stunning with a plait. Don't worry if you have thin hair, Gold Class Clip-In Hair Extensions can be fitted to add thickness, volume and length to the hair to create the perfect plait for your special day. Plaits went BIG at New York Bridal week with Ines Di Santo and Hayley Paige both displaying striking Rapunzel-like plaits. The benefit of having this style on your wedding day is that it will stay in place ALL DAY. So, you won't look back at your wedding day photos in 20 years and regret having a plait in your hair. They are unique, sturdy and totally timeless.
Gone is the season of straight hair and your au natural waves are breaking free! Beautiful boho unstructured locks are all the rage for SS18 bridal season, with stylists rebelling against over-styled, fussy, old fashioned wedding hair. Jenny Packham's crimpled hair and hidden plaits will most certainly turn-heads as you walk down the aisle. This amorous, boho-inspired hairstyle is perfect for ladies who are looking for a bold and low-maintenance way to wear their tresses down.
To enhance your big day 'do' and recreate these beautiful styles, book in for Gold Class Hair Extensions with one of our selected salons.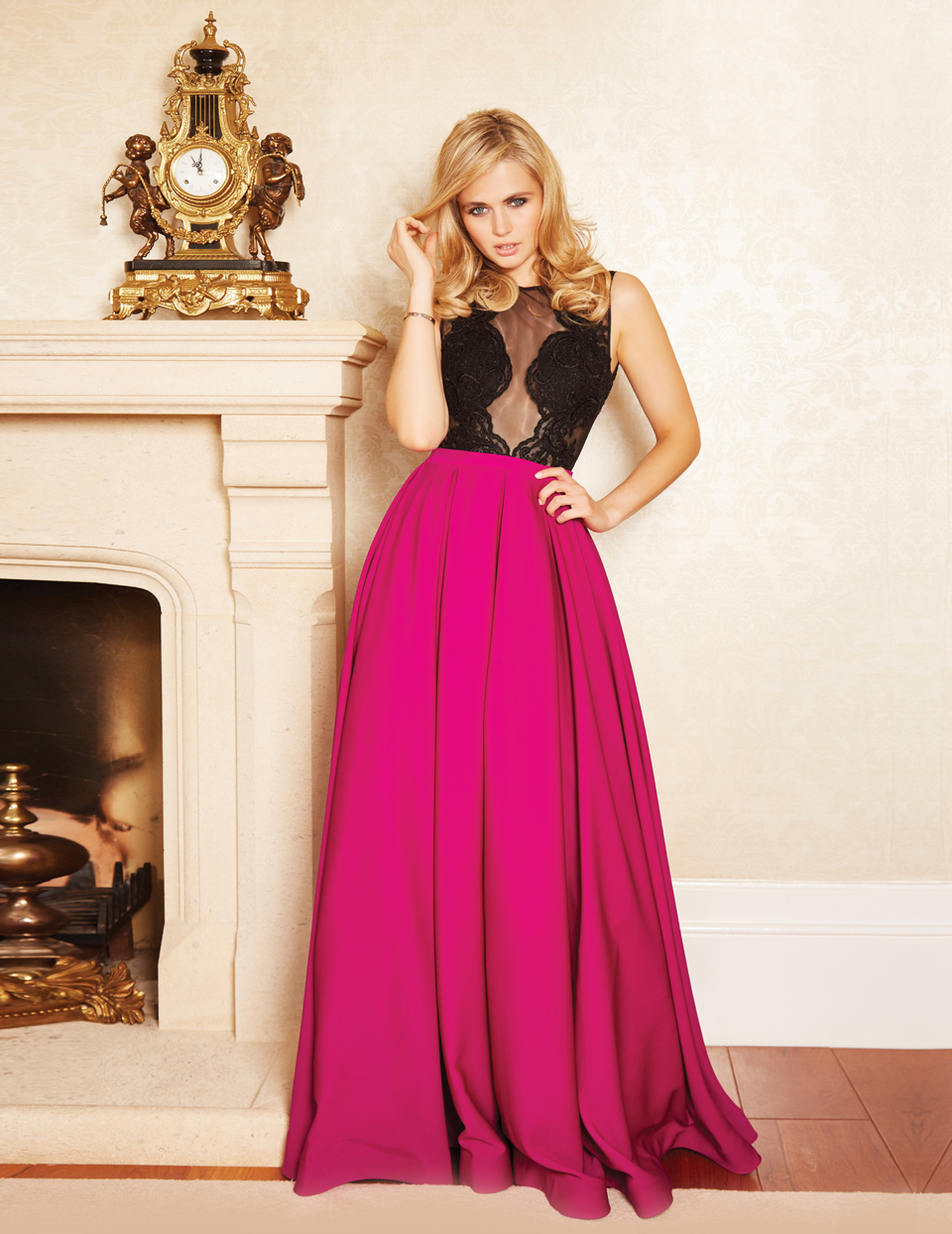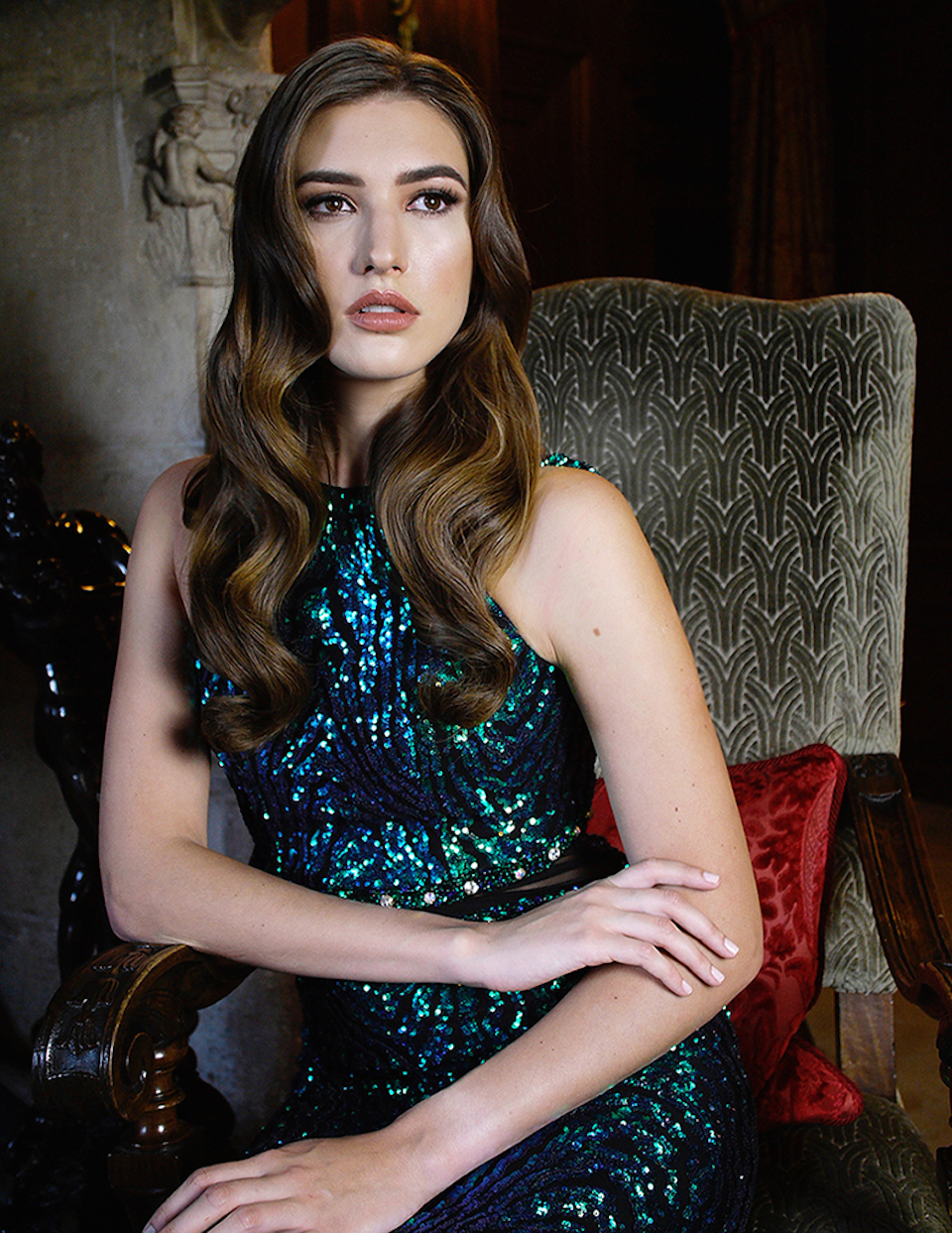 We've been busy creating not one but two collections, which together is our Couture Collection.
Created by Gold Class founder Inanch Emir from our flagship Salon Inanch London who explains more about the look for the first shoot "We have concentrated on creating the most natural look for each of the models through a choice of colours and manageable lengths to use extensions to give added volume. This gives a sense of healthy hair, which is very important to our clients & us."
The second installment continues to showcase the natural beauty and quality of the hair extensions in the uber glamorous surroundings of the historic Cliveden House.
Amidst the opulence of this historic venue and luxury hotel; Inanch was keen to develop the collection with the addition of two models and to incorporate the spring summer trends. Manageable lengths with added volume give a sense of healthy hair to each of the models.

"Creating updo's with plenty of volume and texture shows the wearability of our extensions and how expert application can allow for this so extension wearers can have fun with their hair. Working with the hair to create natural-looking waves either for an effortless day or for evening glamour; the Gold Class extension's quality of hair shines through."
Choose your favourite look for the collection here.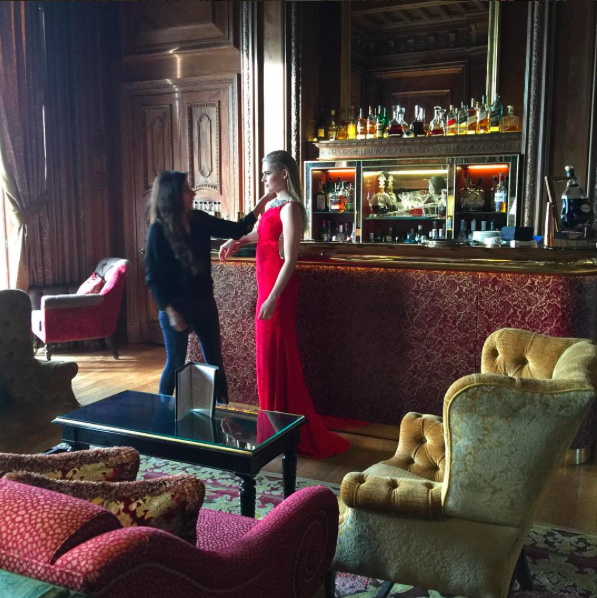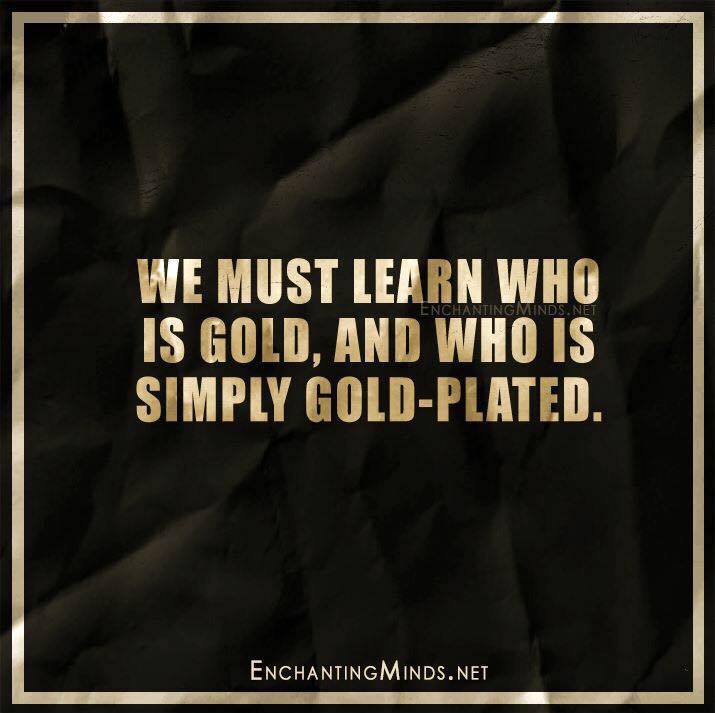 2015 was a fantastic year for Gold Class as we highlighted in our earlier blog and we predict that this year is going to be even better and we want to share with you some of our exciting projects for the year ahead!!
First of all we've headed to India where our superior quality hair is sourced for a tour of our partner's factory and to check the whole production process. A full report to follow next month.
Later this month we'll be celebrating the launch of Gold Class at our Elite 10 salon Daniel Galvin where all our lovely Gold Class salons are joining us alongside press and celebrities at their flagship salon in George Street. This promises to be a great evening and don't worry we will share some snaps with you over on Instagram.
We have some new products coming too that we've been working on throughout 2015 to perfect them before launching this year: a new state-of-the-art hair application machine, a blow-dry brush specifically designed for hair extensions and a full Gold Class wetline range formulated to care for your Gold Class extensions.
We also have a new and improved digital microscope for our stylists to share your hair and scalp analysis with you straight to your tablet or phone during your initial consultations.
Last but not least, there are more hair colours already in production! The most beautiful platinum blonde – a huge trend for 2016 so you have better get in with your Gold Class select salon now for a consultation and get it pre-ordered! We also have 9 new ombré's coming for Spring – you will just love these and if you can't tell we are super excited!
We don't stop there and will keep you updated on more exciting happenings with Gold Class. So have you done your #HairResolutions yet? Looking for some trend tips for the year ahead then read up on this in last week's blog.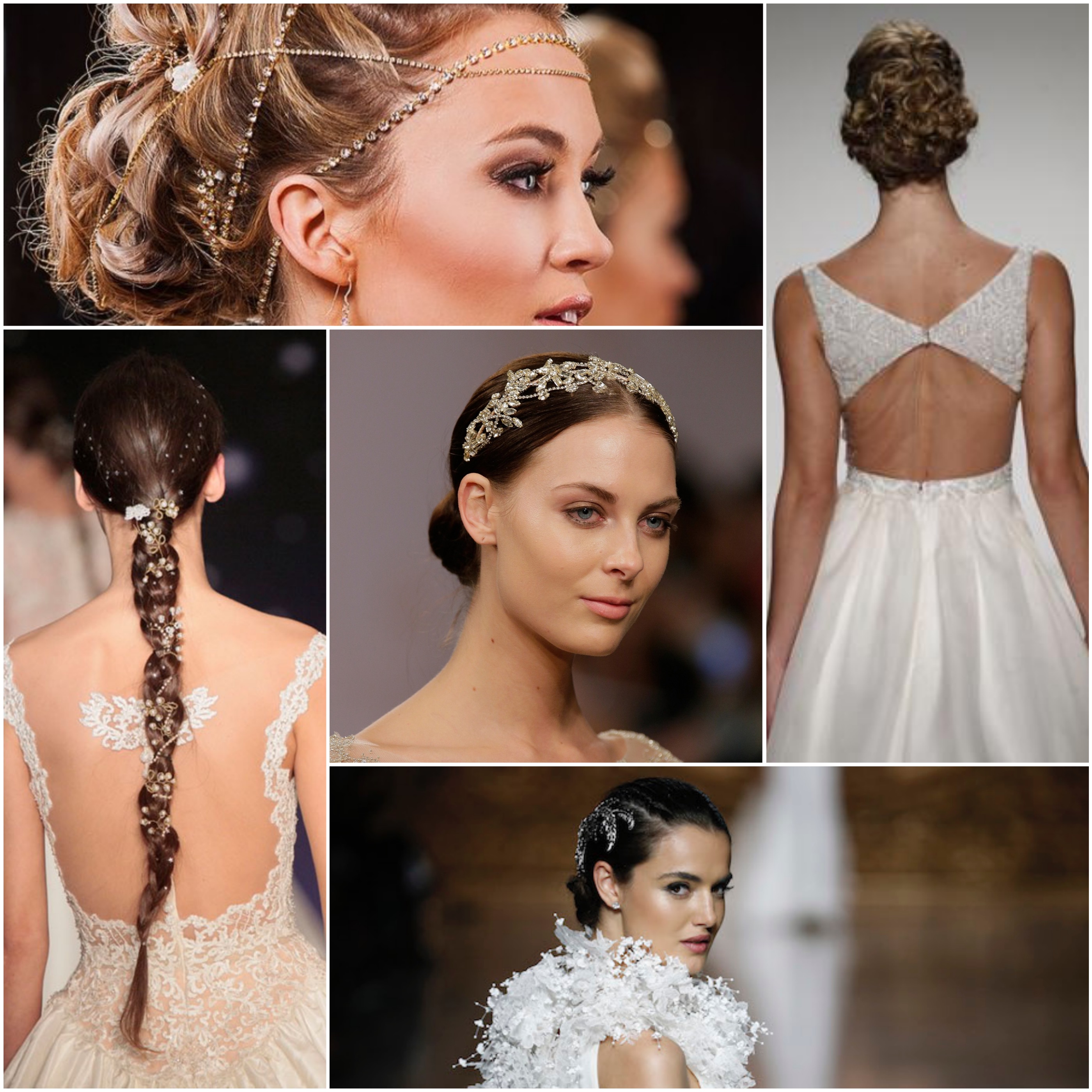 With Christmas approaching it's also lovely to see so many winter brides.   Our founder Inanch Emir has created some stunning bridal hair and you can see her Tuscan Summer creation in our earlier blog with wispy strands and flowers in her hair.  But what can we expect to see this winter time?
"Winter weddings are definitely more structured with brides opting for more classic clean lines.   Accessories are all about the sparkle and slide combs are very popular this year with a vintage feel."   
So with this in mind, we have trawled the AW16 Bridal Catwalks to find you some inspiration for your brides. These images show the elegance of the ballerina bun, through to a simple breathtaking plait as well as intricate undo's taking your hair off your face and making great use of all things sparkly.  It's worth thinking about your dress, the back shape and also how you normally wear your hair.   Brides may want the added volume and length for their wedding day, but it's not advisable to go too far away from how you like to have your hair.  The biggest catwalk trend has to be the accessory.  If you aren't wearing a veil you can have more fun with jewels and we can recommend this little page from Vivien J Accessories to find some beautiful bespoke hair jewellery.
Don't forget your autumnal hues too and add some warmth to your hair colour.  Our current favourite has to be our Rich Rose. 
Book a consultation with your Gold Class salon to chat more about creating that perfect wedding hair do.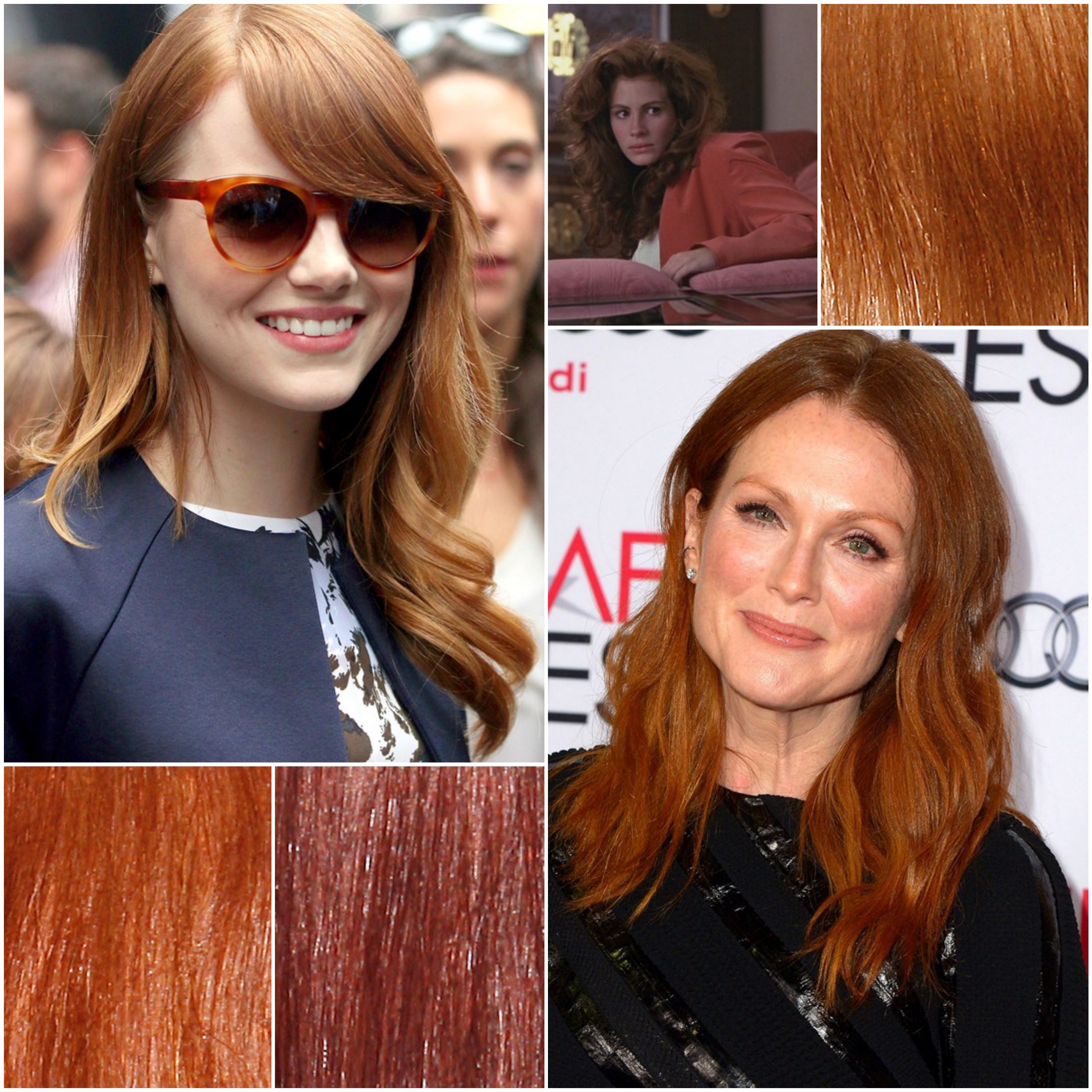 It might seem like another made up word but it's definitely the colour name on the lips of colourists right now. Quite simply its Red and Bronze and for this autumn is a perfect hue to offer warmth and shine which nod to the trend of luxury we are seeing right now. Catch up on the AW15 hair trends in our last blog
We are pleased to have a great range of reds to find your perfect match. From warm browns to rich red warm copper hues your expert extensionist will also be able to blend extensions to customise the look for you. Our hair quality will keep your tresses in perfect condition to maintain the shine and colour throughout autumn.
We've even spotted Inanch London's Gold Class extensionist Roberto Silva has already been 'Ronzing' his clients here: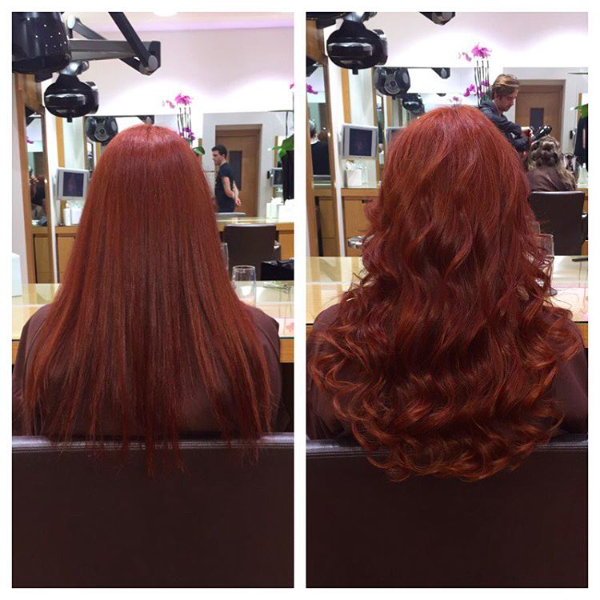 There are plenty of celeb red heads we can look to for inspiration from Emma Stone, Julianne Moore and of course Pretty Woman star Julia Roberts. Sienna Miller has recently sorted a Ronze look for a new role and other celebs who have dabbled include hair icon Blake Lively and Scarlette Johanson. Flick through some more red celebs here.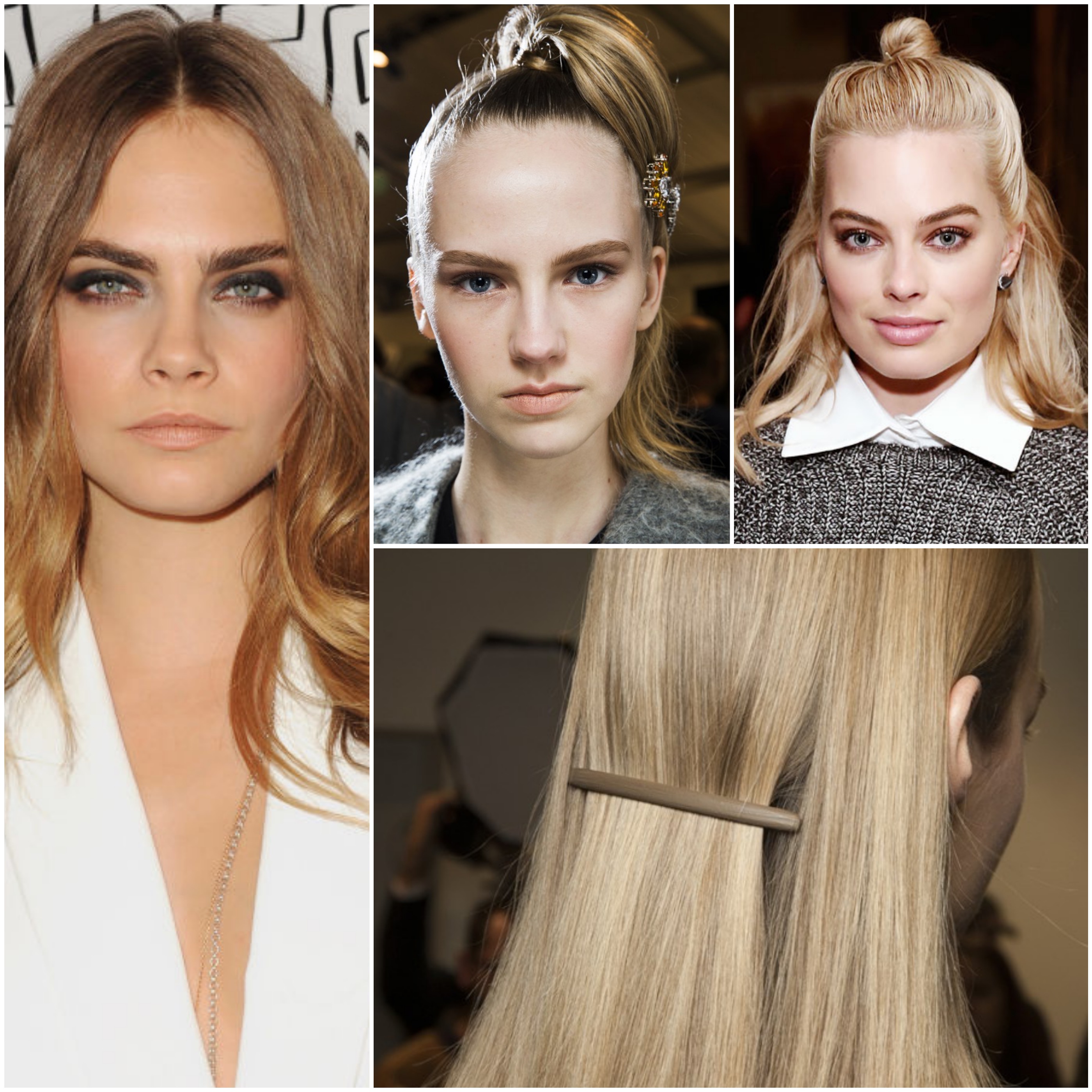 It's time to think ahead and turn our attention to the Autumn/Winter hair trends and start thinking makeover time! Vogue's review has Gold Class written all over it with a "move towards a more luxurious, expensive look."
Healthy well-kept hair is the order of the day and this fits perfectly with our Healthy Hair Days philosophy to keep your mane lustrous and strong. Bouncy blowdries, think Kate Middleton, are in!
Colour wise we always tend to move down the spectrum away from summer blondes and into the warm chocolate hue brunettes. But before you head straight there maybe opt for the on point Bronde look of the likes of Cara Delevingne and Blake Lively. It's in between blonde and brown – flick through these celeb blondes. If you fancy something a little different red heads are also popular – a rusted red shade is perfect.
Now how to Style your tresses? Don't be afraid to show off your healthy locks and bouncy blowdry with a few hair swooshes, but if you after a more casual look maybe opt for the 'hun' it's a half bun. For your night out and red carpet looks, sweep your tresses to the side and either pin in place or create a low side pony. You can then have fun with accessories and different takes on your pony. More accessorized updo's were seen on the catwalks with Oscar de la Renta jewelled topknots and Chanel ribboned-french twists.
Our Gold Class salons are taking bookings from September, so give them a bell to book your consultation now and get your new look sorted ahead of the change of season.