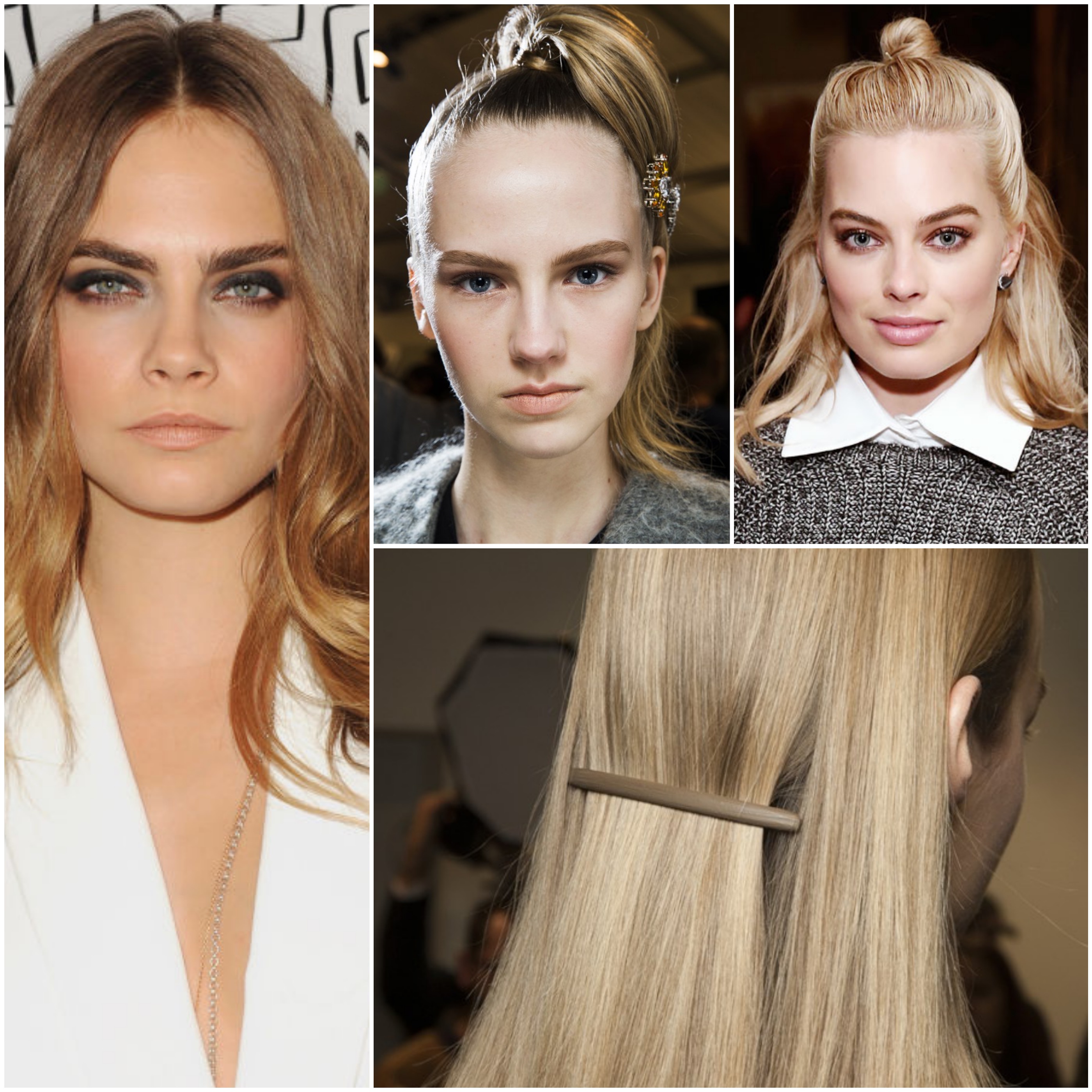 It's time to think ahead and turn our attention to the Autumn/Winter hair trends and start thinking makeover time! Vogue's review has Gold Class written all over it with a "move towards a more luxurious, expensive look."
Healthy well-kept hair is the order of the day and this fits perfectly with our Healthy Hair Days philosophy to keep your mane lustrous and strong. Bouncy blowdries, think Kate Middleton, are in!
Colour wise we always tend to move down the spectrum away from summer blondes and into the warm chocolate hue brunettes. But before you head straight there maybe opt for the on point Bronde look of the likes of Cara Delevingne and Blake Lively. It's in between blonde and brown – flick through these celeb blondes. If you fancy something a little different red heads are also popular – a rusted red shade is perfect.
Now how to Style your tresses? Don't be afraid to show off your healthy locks and bouncy blowdry with a few hair swooshes, but if you after a more casual look maybe opt for the 'hun' it's a half bun. For your night out and red carpet looks, sweep your tresses to the side and either pin in place or create a low side pony. You can then have fun with accessories and different takes on your pony. More accessorized updo's were seen on the catwalks with Oscar de la Renta jewelled topknots and Chanel ribboned-french twists.
Our Gold Class salons are taking bookings from September, so give them a bell to book your consultation now and get your new look sorted ahead of the change of season.