Tag Archives:
professional hairdresser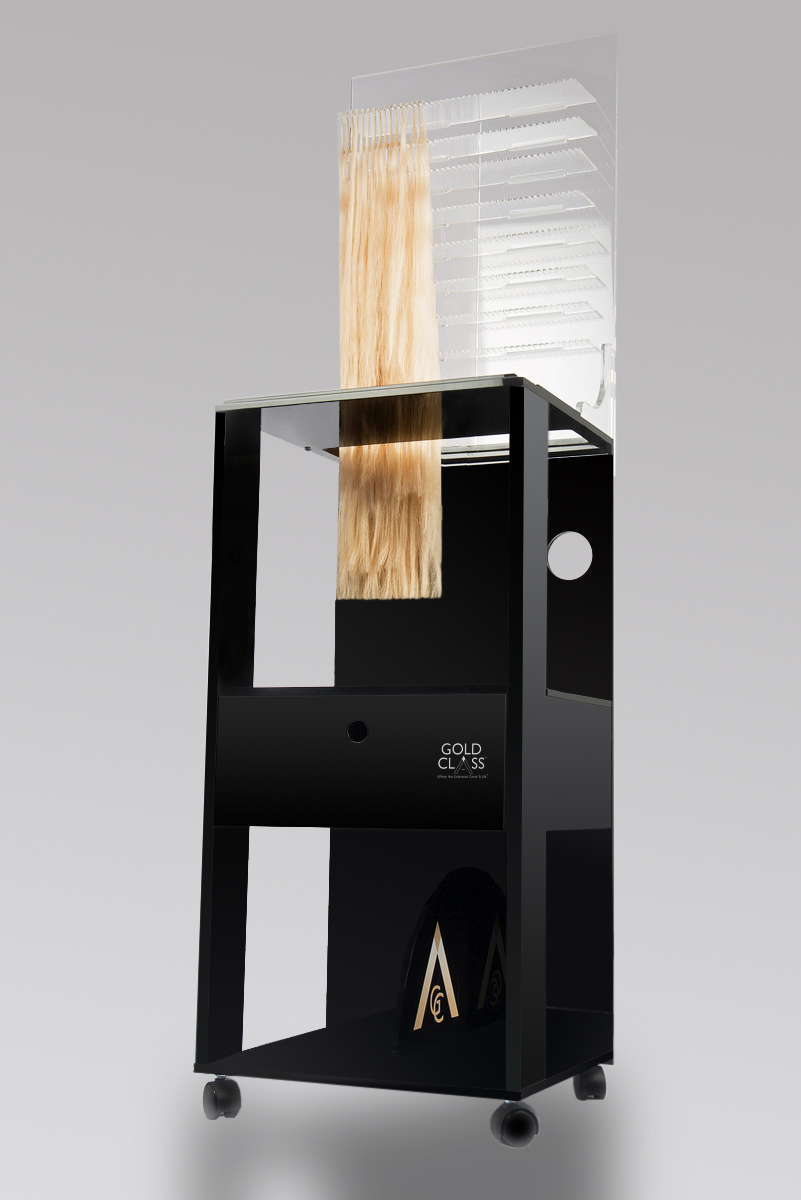 Our hair extensions trolley in the salon has been the envy of many extensionists from around the world and we are often contacted about it to ask where we got it from. We have now produced our very own bespoke version designed by the lady herself, Inanch, with the professional extensionists in mind. A year in the making, this state-of-the-art trolley has everything required to make an extensionist's life easier, quicker and at the same time, showcasing those beautiful hair strands ready to go on your clients' hair.
We have created two versions – the full trolley and also a handy counter-top version for mobile work or tighter spaces. We are also opening this up to non-Gold Class salons to be able to purchase, although our own #Elite10 salons will get these at a preferential rate and with full Gold Class branding to help promote the service at their salon.
The main trolley is made from black perspex to give a professional finish that is easily wipeable and comes with a draw to keep your hair extension tools safe & tidy as well as offering storage for your spare hair. The non-slip matt on top holds either your application machine or tools as you work. Rising up the back of the trolley is the individual hair strand holder with 8 rows and to a maximum length of 60cm. The etched vertical divider-line in the centre allows you to hold 2 heads of hair extensions so you can be ready for your next client, or can help you with colour blending by arranging your extensions to customise the look you are creating. All on silent wheels, allows the trolley to swiftly move around the salon to whichever position is needed.
The counter top is the hair stand alone and sits neatly on your work station or reception to help attract your extension service.
Here's a first glimpse but these will be on our stand at ProHairLive later this month so come and see them for yourselves. They will be available with an exclusive Show Offer for those ordered at Pro Hair Live and delivered free-of-charge to your salon.
If you can't make it to Pro Hair Live and want to place an order for one, please email to get your name on the waiting list and we will be in touch soon.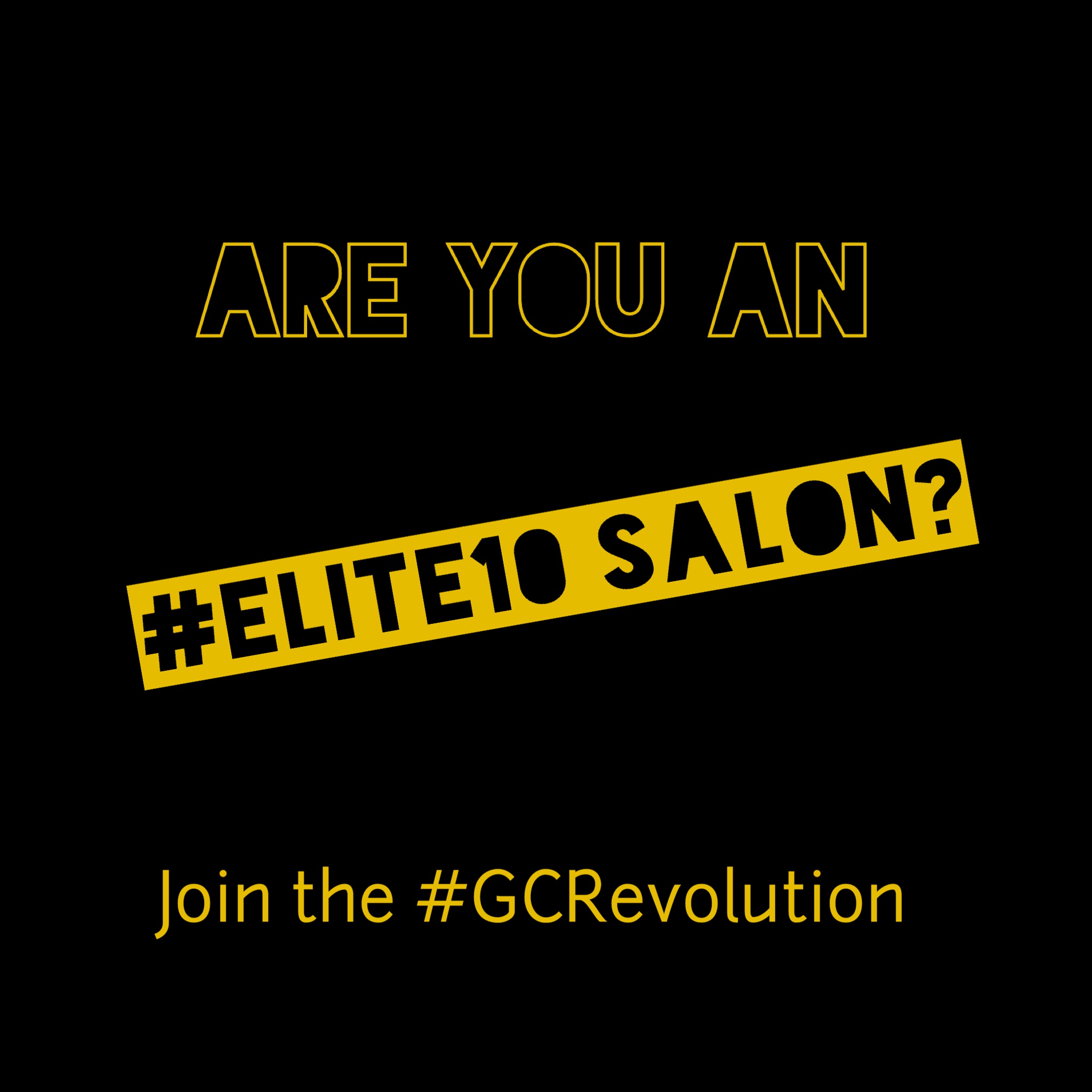 We are busy with our preparations for ProHairLive Olympia later this month and we are starting our search for the #Elite10 salons to join the #GoldClassRevolution now.
We only plan to work with 10 select salons this year to maintain our exclusivity and keep focusing on quality over quantity. Check out our select salon criteria and if you want to join this exclusive family then please come to see us at Pro Hair Live at stand D6 to find out more about the hand-selected private label hair, expert application, accredited aftercare & healthy looking hair regime.
If you are unable to make Pro Hair this time, but are still interested in becoming one of the #Elite10 then please get in touch & register here.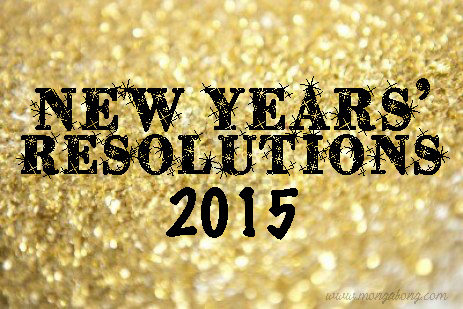 Last year was most definitely great for us with the launch of our brand; establishing our hair as the number one choice for celebrities and seeing our Healthy Hair Days philosophy come to life. So we caught up with our founder Inanch Emir for a few New Year Resolutions to give us a hint of of what's planned for the year ahead.
1) Introduce more colours to the range – ash tones are set to be big in 2015.
2) Make this the year the year we showcase Gold Class on a big stage – we're talking the industry's best exhibition and we'll be there. Come see us at Pro Hair Live London as we unveil our system and hair for our fellow professionals; and follow Inanch & her team on stage as they create some amazing looks with her signature Glamorous style.
3) Spread the Healthy Hair Days message wide.
4) Enjoy being part of the Inanch London 10 years birthday celebrations – all this hard work has lead to the development of Gold Class so it's definitely worth celebrating.
It's going to be an amazing year for us so keep in touch to check we are ticking our resolutions off.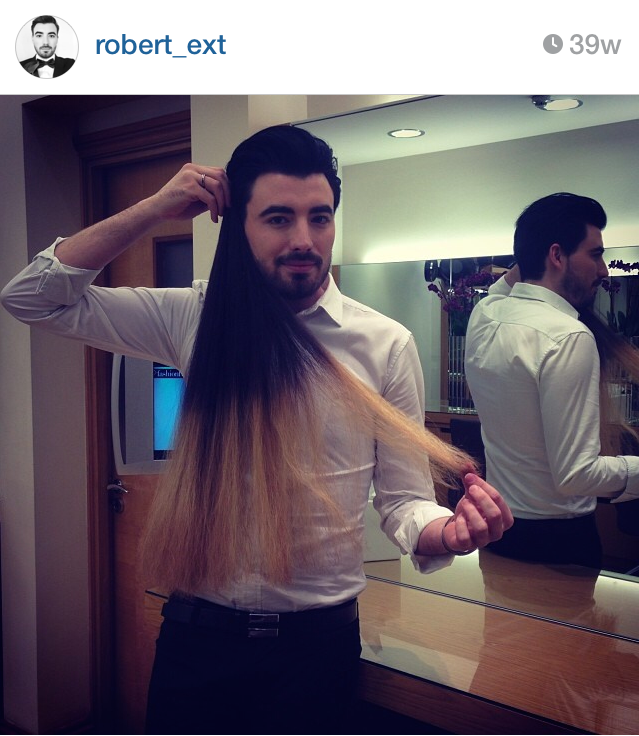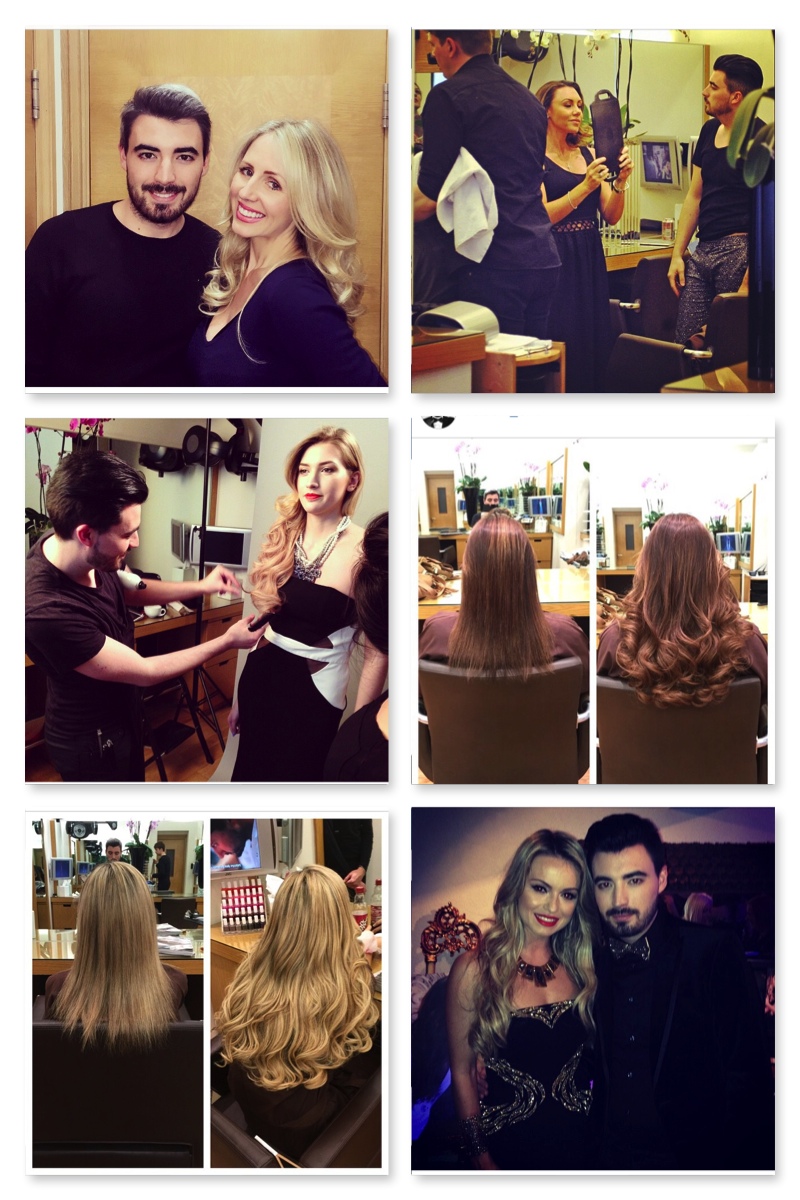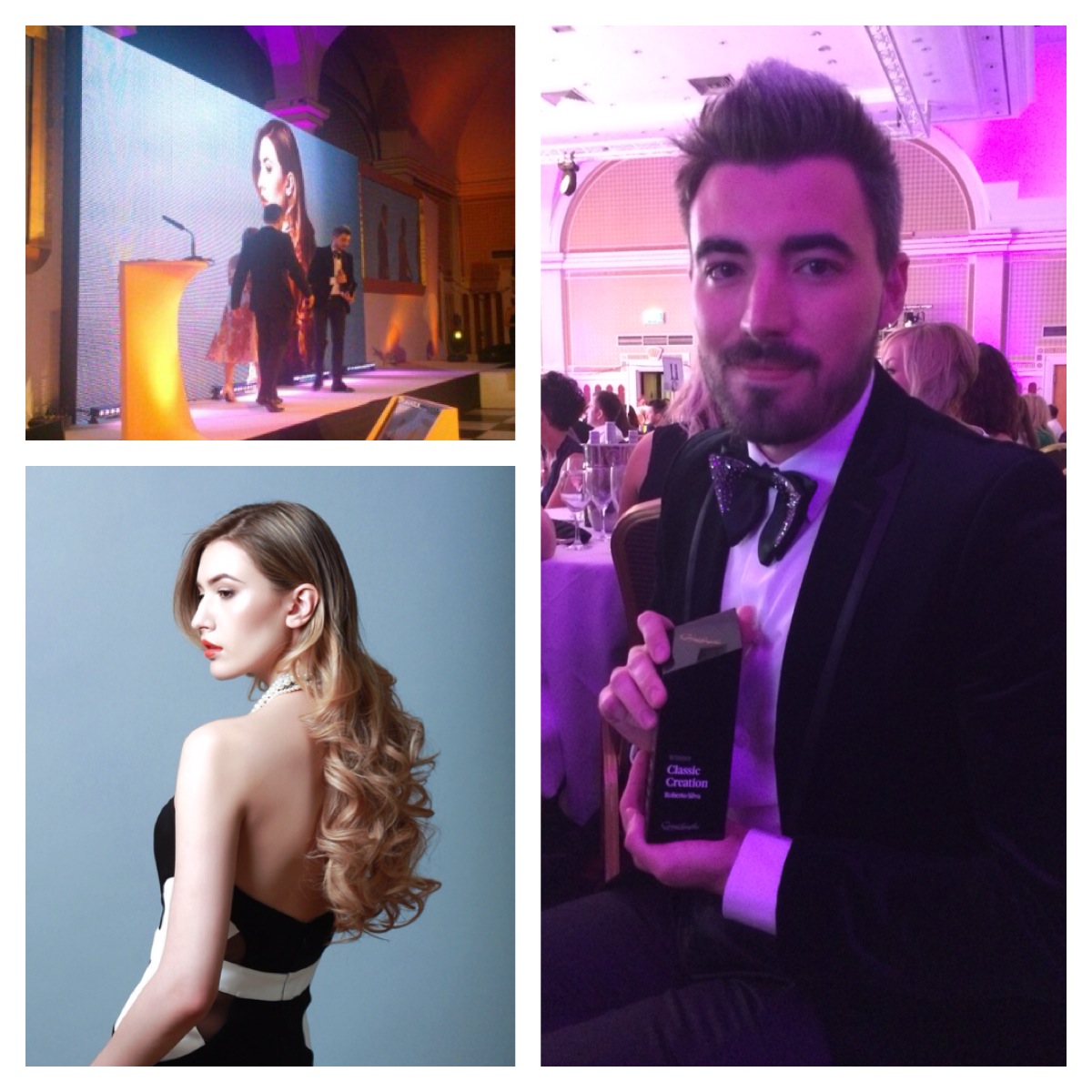 November is a really busy time with the run up to Christmas and Roberto's loyal clients making sure they have their extensions looking fabulous for the awards & party season. But we managed to grab five minutes with Inanch's right hand man …

It's never a dull moment at Inanch London with lots of famous faces in salon and the paps camped outside to make sure they get some great snaps as they leave with fabulous hair – Sam Faiers caused quite a stir the other week. The demand for Gold Class is growing and most of my regular clients have all swapped over and love the hair. As an extensionist I just love working & playing with this hair. The Healthy Hair Days philosophy really backs up all our salon experience to provide the absolute best extensions & service.
Extensions are the biggest part of my day but my colour work is also in demand as the season changes we have seen a few shifts from blonde to brunette or even darker. Michelle Heaton is craving another darker hue so watch this space.
In between all this, the team are busy working closely with Inanch on the training aspects for Gold Class. Fine tuning our manuals and educator notes to make sure we share all our experience with our trainees. We have had a play with all the new equipment to make sure each of us are consistent. It's been really interesting looking at our work from a different angle as our extension work is second nature and we are keen to share this passion. As the main educator in salon, it is hugely rewarding and I can't wait to start rolling out Gold Class education in the new year.
Not one to stay in the shadows of his boss, Roberto has started to gather a collection of awards for his extension work and recently won the Great Lengths Gold Trophy for Extensions Excellence. #OneToWatch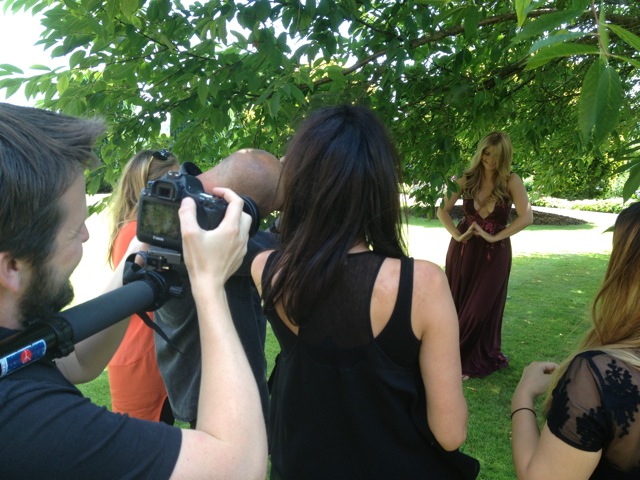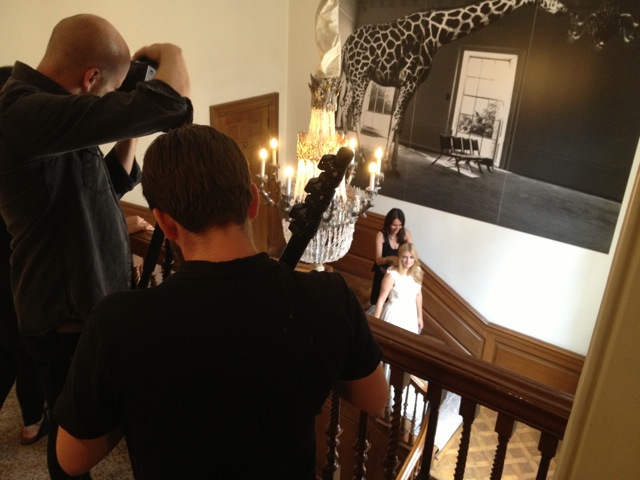 We've been keeping this one under wraps but we can't keep a secret long and can now share with you our exclusive behind the scenes snaps from our photo shoot with Mischa Barton back in the summer. We spent the day at the prestigious Grove Hotel & Country Club just outside London and made full use of the fabulous interior and exquisite gardens to get some magical shots.
Hollywood Actress, Mischa has been a loyal extension client for Inanch Emir, of Inanch London, for over five years and was keen to move over to the Gold Class Hair. What better excuse to tie in another shoot! Famed for her long hair we added extension for volume shooting a mid length before adding a clip-in for an instant longer length look with some loose waves. Teamed with understated couture bridal and bridesmaid dresses the overall look is rather ethereal. All ways a pleasure working with Mischa and if you want to see more images from the day check out our short VT.
Look out for the November issue of Professional Hairdresser Magazine to see the full collection.
Huge thanks to the team making everything possible – Chris Harris Photography, Pia Michi & Zeynep Kartal for the stunning couture gowns, stylist Natasha Lyons, makeup Sian Duke. and the team at The Grove Hotel for making us welcome.