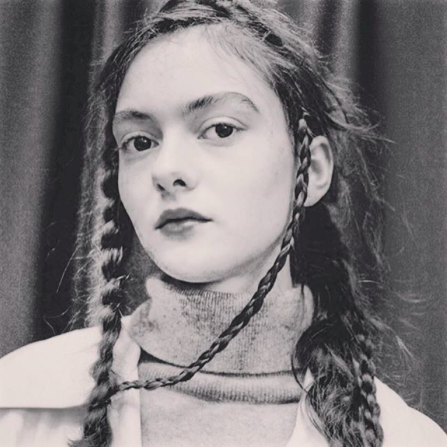 Healthy hair has been on trend for a while and this continues, as does natural looking hair. So spend a little more time on the TLC to ensure it is in good condition and show it off with these simple suggestions to have effortlessly beautiful hair in 2018.
COLOUR
Pantone's Colour of the Year has been announced as Ultra Violet. Whilst we are not planning on introducing a purple to our colour chart, this will work well with blondes and brunettes as a complimentary colour so we are looking forward to seeing some extensionists play with colour more this year.
Keep your eyes peeled at festival-season and next winter, as we will definitely be seeing more of this hue.
Selena Gomez recently went blonde and this trendsetter is already leading to enquiries for this look. Keep your roots and opt for a warm blonde like our Iced Pearl to help keep the volume and hold the style.
ACCESSORIES
Well good dressed hair deserves a treat too. So add some embellishments and try to make them gold of course! Barrette clips are in.
Think back to the SS18 catwalk and big hair bands were in with Channel and many more. Think back to Blair Waldorf for some style inspiration.
STYLING
Buns will be big in 2018, and even your looped pony can be called a bun. But get creative and try something like this from Preen with 3 different plaits to add texture and interest to your style. We still can't resist plaits!

See more here.
Head to our Pinterest page for more hair inspiration and if you are looking for a new look for 2018, then head to your nearest Gold Class elite salon for an in-depth consultation and talk about your colour and style requirements.
SaveSave
SaveSave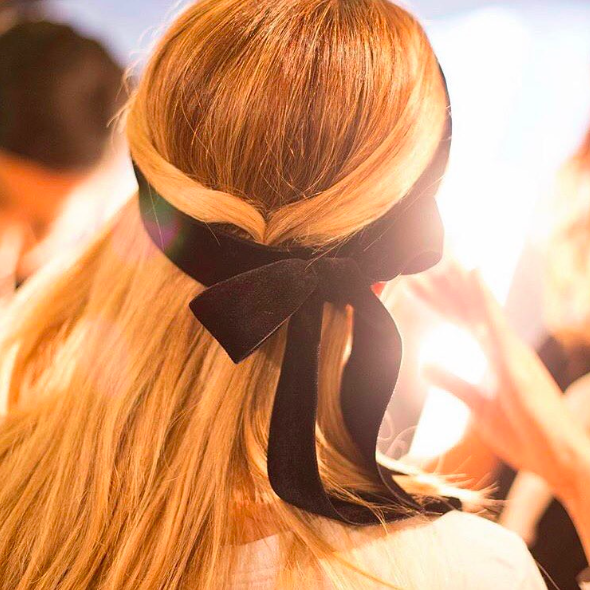 Summer has well and truly come to an end and as September is the month of Self Improvement, we thought we would inspire some change to find your perfect hair look.
This time of year has so many gorgeous autumnal hues and if you've never tried being a red head now's your chance. Lena Dunham has made the switch and by all accounts found her fire. We think our Rich Berry hue would achieve this look.
You can find more of our stunning reds on our colour chart and if you're not so daring, then our Rich Rose might be your ideal hair crush. If you're not too sure about a full block colour, then you can always blend them – ask your Gold Class extensionist for their expert advice to suit your colouring. With your colour sorted, we need to turn to styling. Cast your mind back to LFW AW17 best hair looks and this image was everywhere from Temperley London. 
So simple to recreate with your ribbon colour of choice, there's no excuse not to try it. We like this added detail of tying the sides of the hair back into a loose half-up ponytail to help give the ribbon something extra to hold to. Avoid smooth ribbons and secure with a few discreetly placed pins.
We love these messy Victoria rolls by hair icon Eugene Souleiman for Preen
Need more inspiration? Browse The Telegraph Fashion 41 of the Best Hair Looks for AW17 here.
We will keep harping on about healthy hair looks and this really starts with good hair care. Treat yourself to our new look aftercare range and our Conditioning Boost to really add extra nutrients to your locks and add shine. With the changeable weather, we really recommend having some supplies in your handbag too like our brush and Argan Oil to add to the ends of your hair and fight the frizz.
More tips on healthy hair can be found in our previous blog or get in touch with your nearest Gold Class salon to organize a hair health check.