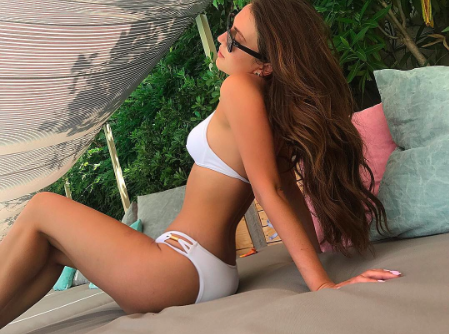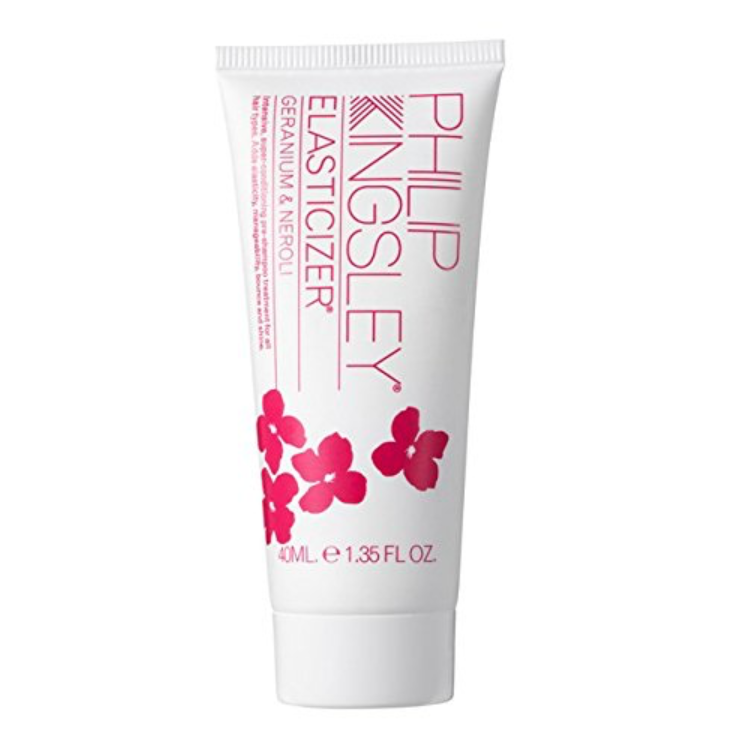 We asked the current Hair Awards Best Extensionist, Lee McCrudden, to tell us the advice he gives his clients at Inanch London for the perfect summer holiday hair care routine.
"I try to tell my clients to avoid getting their hair wet in sea water and chlorinated pools by keeping their hair tied up. But if they do get their hair wet then they absolutely have to wash it as soon as possible.
"Here at Inanch we are really big fans of Philip Kingsley products and no more so then Elasticizer. This is a must for your holiday packing. Damp your hair and add as a leave-in conditioner. It's heat activated so the sunshine will do all the hard work and deeply nourish your hair whilst you chill out. Leave it in all day long and your hair will be AMAZING.
"If you're looking to protect your locks from the UV rays, spritz over Phytoplage Sublime to protect the colour and lock in moisture; and don't forget your hat!
"We know plaits or a messy topknot are perfect beach hair inspiration. For those beach waves, Lee recommends plaiting your hair whilst damp (don't forget to add your Elasticizer) and leaving it all day before undoing for the evening for a nice gentle wave and ultra soft tresses. A little R+CO Dry Shampoo Paste adds a little texture too."
Don't forget all your usual hair care routine too keeping your tresses tame and all your favourite Gold Class products to help.
To see Lee's latest hair transformations, check out the Inanch Instagram stream. Our Summer Hair Pinterest Board has plenty of great inspiration for you.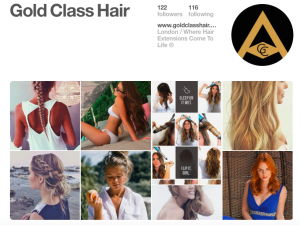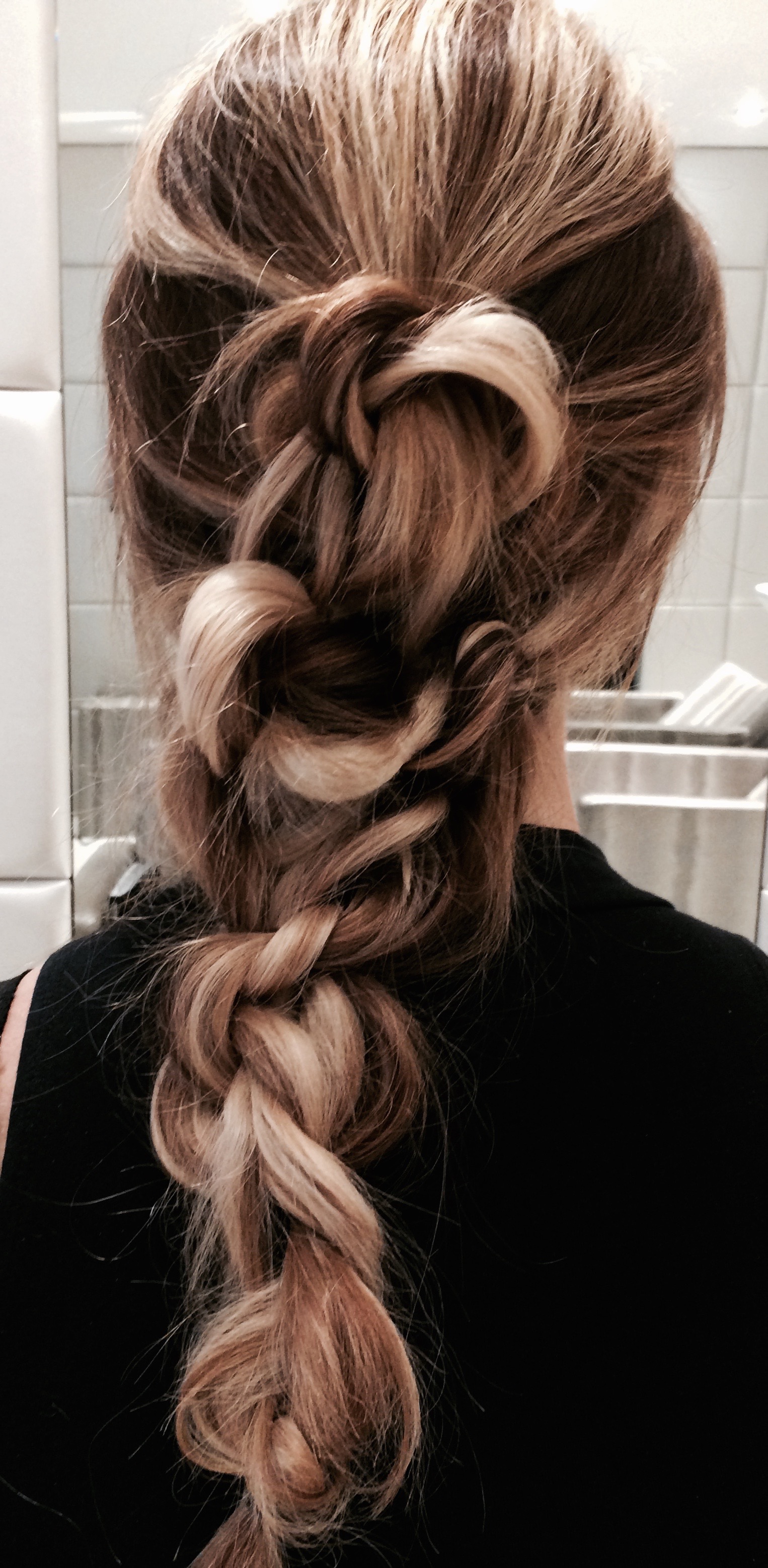 A new year gives us more confidence to try something new with your hair. If a whole new transformation is not your thing, and you just want to know the trends to try; then we've got it covered for you. Claire and Alison from our elite-10 salon Blo Bar shared their top three trend predication for 2016 with us.
1) Keeping you tresses looking their best has always been our motto but this year really is the year to be giving your locks some TLC. Healthy Hair Days is so now. Head to your nearest Gold Class elite salon and for a consultation and your personal hair prescription. Thick healthy hair is what you need to create, so the girls recommend that if your hair is long and straggly, then perhaps it's time for a chop and some Gold Class hair extensions to give it the right look.
2) Knots and to pull this off well they suggest you need plenty of hair. Any excuse for a hair extensions! Plaits are still around but it's all about putting a twist on them. "Wear them tighter, stronger and bolder" say the girls.
3) Embellish your 'do with big metallic clips and we've found you some gorgeous one's to get your accessories box going here.
Thanks to Claire & Alison from Blo Bar for their #hairspiration and give them a follow as the head off to LFW again next month.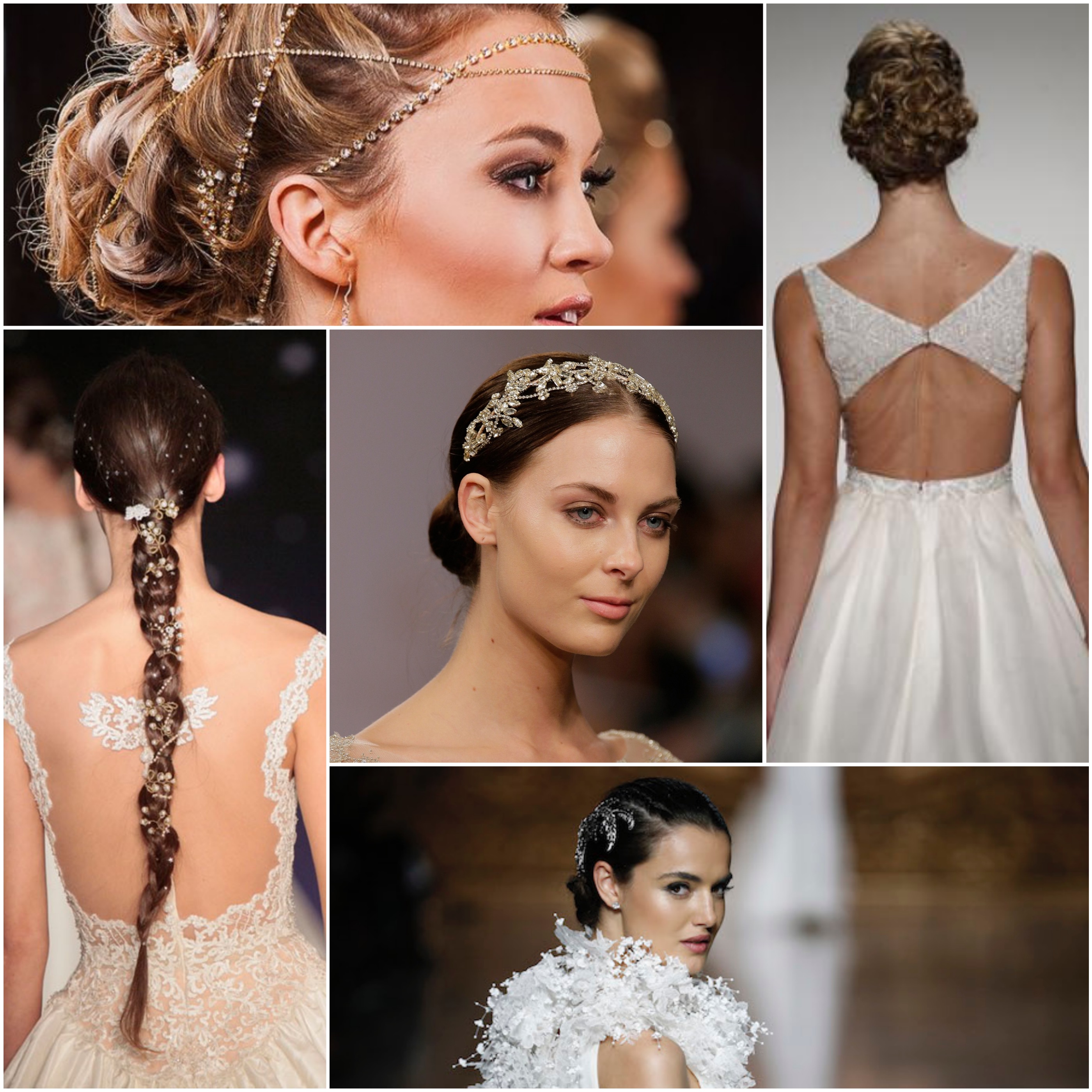 With Christmas approaching it's also lovely to see so many winter brides.   Our founder Inanch Emir has created some stunning bridal hair and you can see her Tuscan Summer creation in our earlier blog with wispy strands and flowers in her hair.  But what can we expect to see this winter time?
"Winter weddings are definitely more structured with brides opting for more classic clean lines.   Accessories are all about the sparkle and slide combs are very popular this year with a vintage feel."   
So with this in mind, we have trawled the AW16 Bridal Catwalks to find you some inspiration for your brides. These images show the elegance of the ballerina bun, through to a simple breathtaking plait as well as intricate undo's taking your hair off your face and making great use of all things sparkly.  It's worth thinking about your dress, the back shape and also how you normally wear your hair.   Brides may want the added volume and length for their wedding day, but it's not advisable to go too far away from how you like to have your hair.  The biggest catwalk trend has to be the accessory.  If you aren't wearing a veil you can have more fun with jewels and we can recommend this little page from Vivien J Accessories to find some beautiful bespoke hair jewellery.
Don't forget your autumnal hues too and add some warmth to your hair colour.  Our current favourite has to be our Rich Rose. 
Book a consultation with your Gold Class salon to chat more about creating that perfect wedding hair do.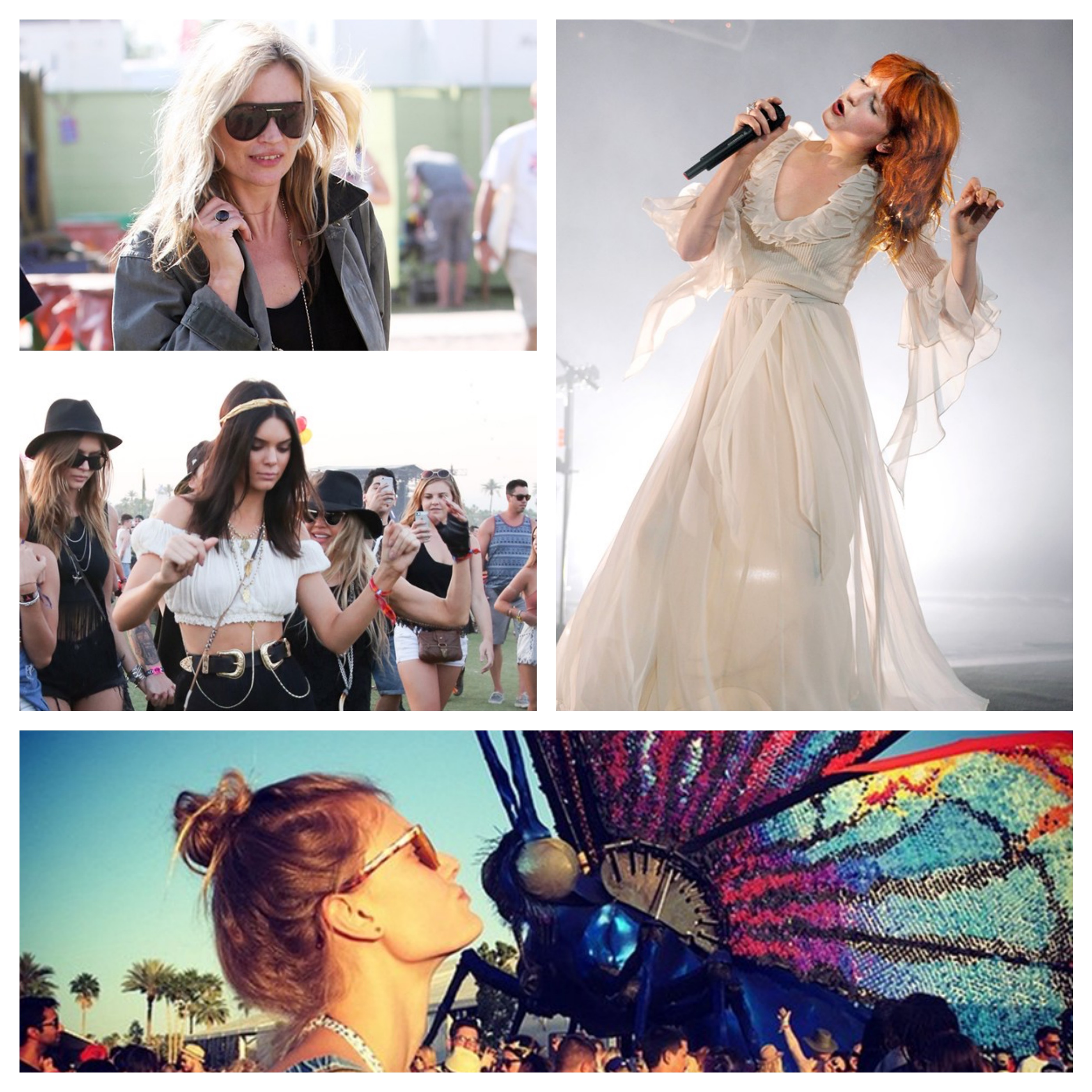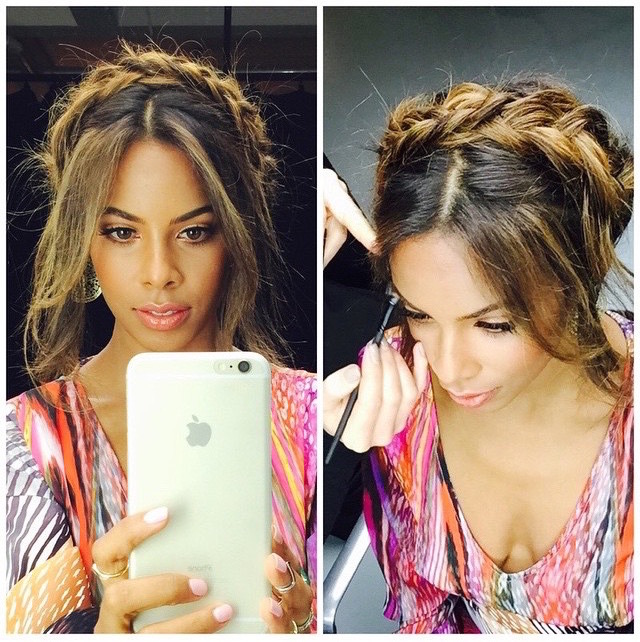 Yep even Gold Class Girls can rock festival hair and with such healthy hair it's great to show it off in lots of ways. So we've picked some of our fav festival looks from Coachella earlier this year to see you through this weekend's Glastonbury and into V Festival, T in the Park, Leeds & Reading and all the other fabulous summer time gatherings.
Beachy blonde waves are a staple for supermodel & festival reveller Kate Moss. Headliner Florence Welch also enjoys letting her hair down with waves throughout her trademarked fiery red tresses. One trick to save you taking your tools is to plait your hair the night before to achieve great waves. Just use your fingers to work through once undone to leave dishevelled a little. Maybe look to accessorise like Kendall Jenner with a headband and maybe some oversized flowers.
We love this snap of our very own #GoldClassGirl Rochelle Humes which from earlier this year as she shot her new collection with Very. Super bohemian and with her fringe softening her face. So simple and shows off her colours beautifully. The famous Kate Bosworth centre parting plait from Coachella is everywhere but if you need even more plaitinspo then all you could ever need can be found in this great celebrity braids collection – have fun trying these out.
Cool down with a top knot and a great way to hide your locks suffering from a few days of revelling. In fact the messier the better so don't spend time perfecting the stands but tease them out. Day old hair will also help hold an undo much better then freshly washed.
Don't forget to make sure you take extra care of your hair extensions when you get home for that much needed bath. Maybe treat your hair to some Philip Kingsley Elasticizer for some added TLC.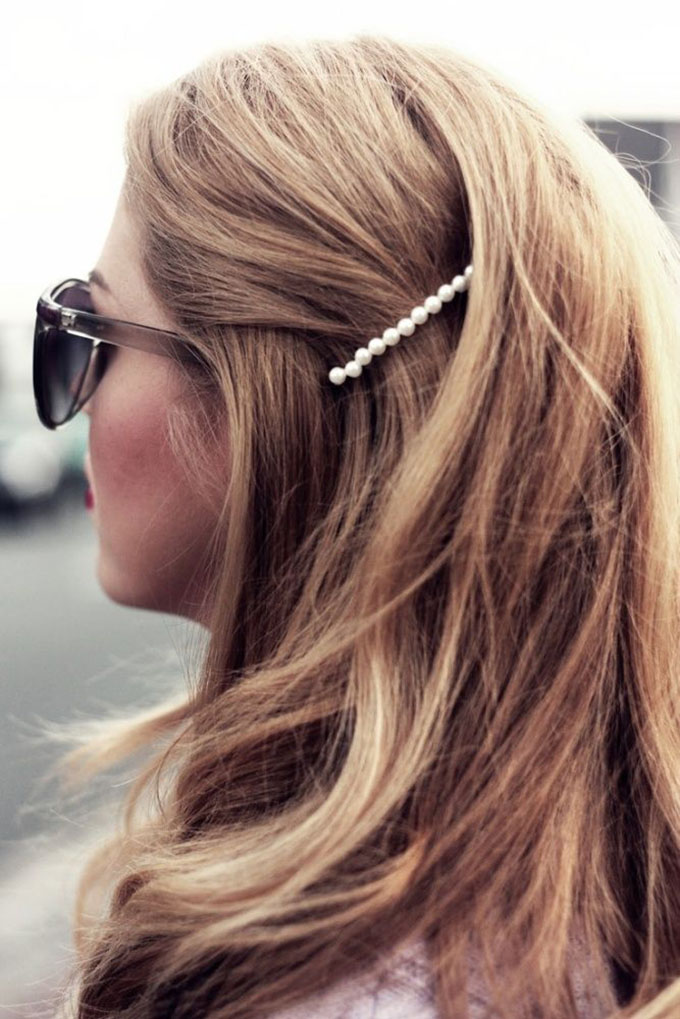 We love our hair 365 days of the year but February is a chance to talk about our romance with hair. Your hair is plays a significant part in your overall look and long hair has often been a sign of femininity & attractiveness for men especially. And the best bit is playing with, swishing and generally showing off our beautiful tresses.
So here are some styles to try this month to keep the romance with your hair alive:
Plaits continue to be a big hit but with more of an natural look as seen at recent Chanel's Couture Show whether you want to do a Heidi headband braid or something more simple. If you want some more up do's take a look at these How To's courtesy of our friends Layered Online.
A beautiful head of healthy hair styled with gentle loose waves only needs a beautiful accessory such as a clip to open up the face and offer a little glimpse of underneath. Another great accessory are flowers but check out the amazing range of combs, clips and hairbands on notonthehighstreet – go and treat yourself!
Our Misha Barton collection last summer had a romantic theme and you can see her hair gently styled on the ends to give some movement to the hair. A few strands loosened at the front and helps soften the face.
Have a happy valentines xx