Tag Archives:
Philip Kingsley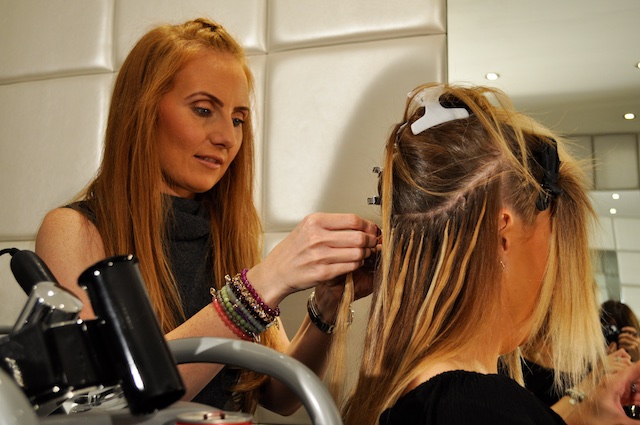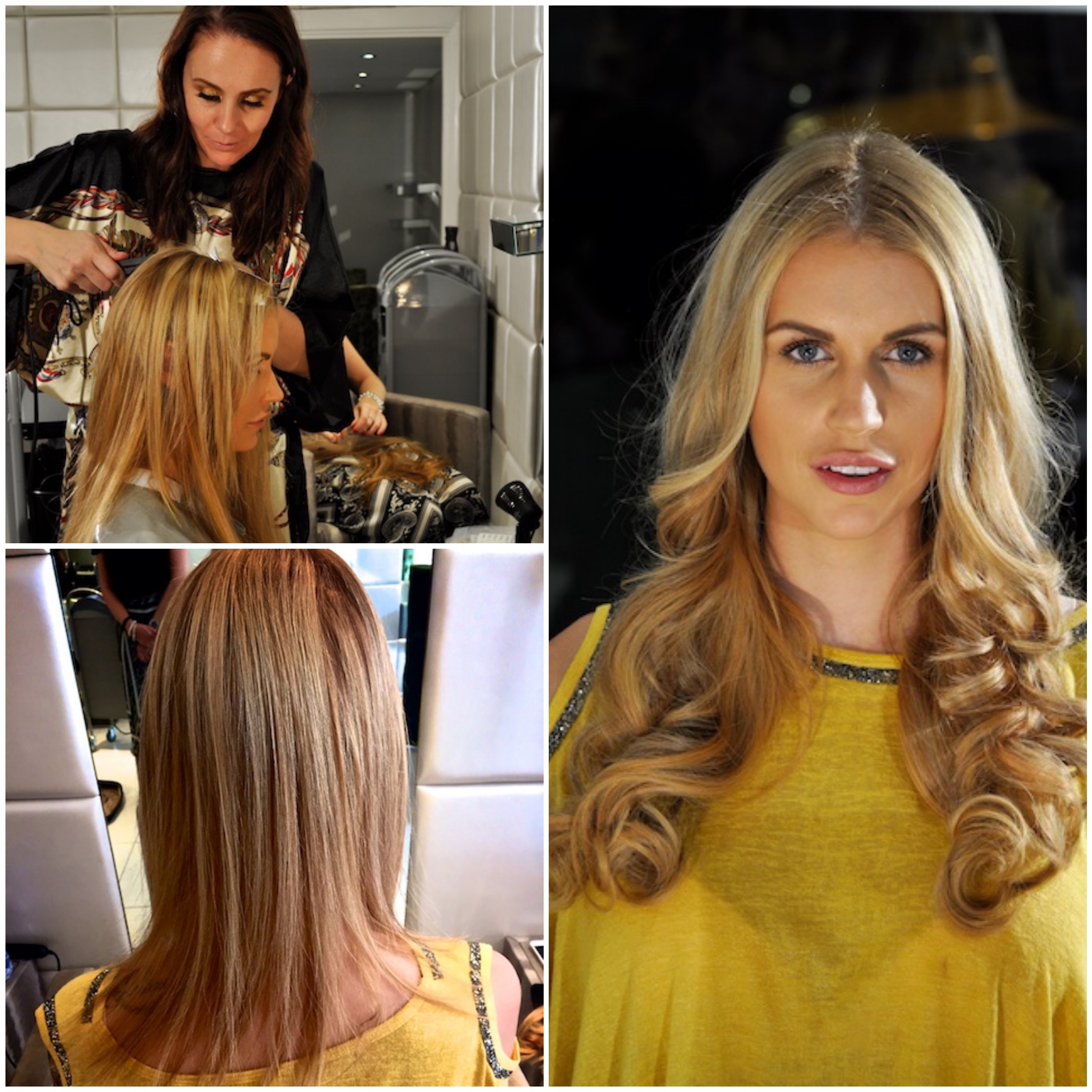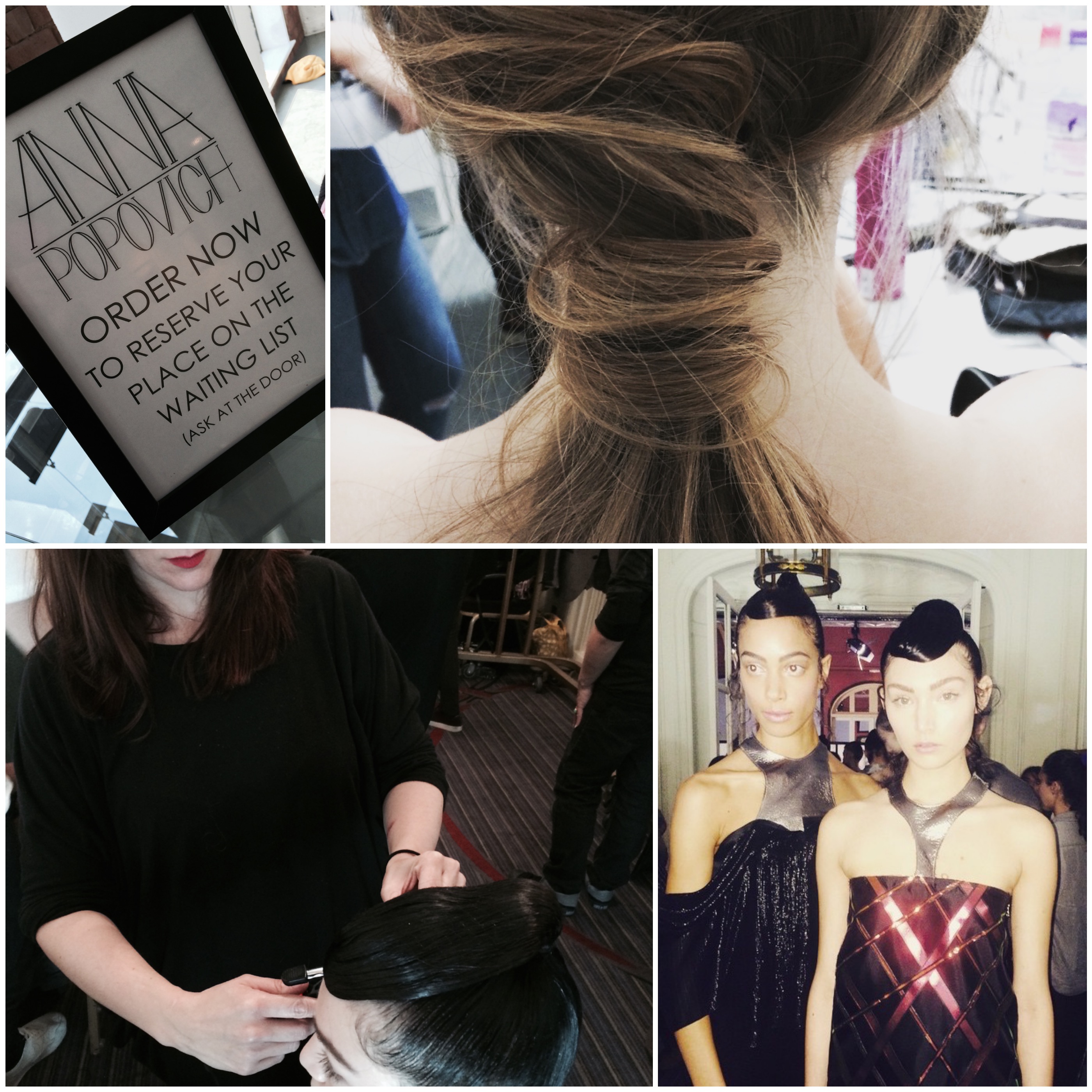 Set in the swanky Buckhurst Hill area of London, you will discover the beautiful Blo Bar. Described as a hub of hair, make up and glamour – it's the perfect place for Gold Class Hair Extensions. They had to wait for us as we launched our Elite 10 and training was in late September, but the wait has been worth it making our hair the focal point in the salon. Owner, Clare Jones and her team share their love of hair here:
Tell us about your clients
Our clients are fun and social people who always wanting to look their best.
What is the most asked question about extensions?
Are they easy to manage?
Which celeb is the most requested hairstyle for extensions?
Rochelle Humes.
Tell us your best hair transformation story
It's definitely a set of Gold Class extensions that have transformed a regular client of mine, even her husband calls us to say thank you for making his wife so gorgeous!
What tip do you get your extension clients to follow?
Brush the hair from bond to tip regularly throughout the day with your Gold Class brush.
What was the highlight of launching Gold Class in your salon?
Being a able to offer our clients such high quality hair that they love just as much as I did when I first had it put in mine. Its great to have the colour swatch that client's can see for themselves just how amazing the hair and colours are.
Proudest moment for your salon
Opening the doors to Blo Bar when I bought it last October, there have been some changes made to the décor, putting my own stamp on it. The salon is ultra feminine and unique with a boutique style. Since October all our stylists are now trained and experts in colour, extensions and cutting. We have recently taken on Philip Kingsley products, which works brilliantly with Gold Class, It is such a fabulous product, and really benefits the quality of our clients hair.
Alison has also continued her Fashion Week work heading up a team for Anna Popovic at LFW, and then heading to PFW to work alongside Darren Fowler for designer Bernard Chandran creating some beautiful hairstyles (images left). Most recently she has been working on the new Christmas M&S ad.
Preferred music to work to
Anything current, but not too 'pop-py,' Whatever comes on Spotify, especially Justin Bieber at the mo.
Which industry show do you never miss and why?
L'Oreal Colour Trophy Grand Final – it's a wonderful creative showcase.
What's the next big thing for your salon?
We have just taken on the highly respected product range Philip Kingsley to sit alongside our Gold Class hair extensions. Launching that will be big news for us and not to mention Christmas and lot's more glamorous hair!
Putting owner, Clare under the spotlight …
What do you like to do on your day off? Spending time with my family, working out and of course, shopping!
Have you got a hidden talent? I can sing!!
What's your favorite colour to work with at the moment? Blondes are my fave right now, I've been doing lots of really warm tones and apricots blondes.
Where do you get hair inspiration from right now? I always really like Olivia Palermo's style.
Your mantra/quote to live by Don't dilute your dreams. Keep your passion concentrated and strong.
Get booked in with Blo Bar for a consultation now and keep following them on social media: Facebook, Twitter & Instagram to see more of their fabulous work.
Fashion Weeks around the globe have drawn to a close and we've some amazing hair inspiration. Not all of it is suitable if you wear hair extensions and so we've reviewed the shows to find the stunning looks to try at home with your Gold Class hair.
The overall theme is 
healthy hair
.   A philosophy close to our heart it's time to treat your hair to some TLC and we can't speak highly enough of
Philip Kingsley's Elasticiser
to restore moisture and we recommend using this weekly to keep your tresses perfect as we head into winter.    The styles then enhance your hair with simple looks, often undone and natural.  We adored this Dolce & Gabbana ballerina bun with soft wispy hair for red carpet, christmas parties and work.  In fact, anytime!
Partings seem to play a big role this year from the perfect centre parting to the side sweep.  Milan Fashion Week saw the return to the quiff.  With a slight twist Dries van Noten show had 40's rolls which are easy to replicate with a few bobby pins and hair spray.
Accessories were everywhere from the humble bobby pin, scarves and jewels. Treat yourself to a few more as you will definitely use them right through to summer next year.  We loved this elegant clip from Chanel bringing pigtails to the catwalk.   We also loved Marni's twisted bunches making sure they are no longer reserved for the school playground.
Harping back to our youth again; crimping is back and if you can't lay your hands on your old crimping irons try this little cheat – create a fine plait and run over with your flat irons before undoing and repeating.  You don't have to do your whole head either, as you could add this texture to just a section of your head.  Have fun and try this over the weekend.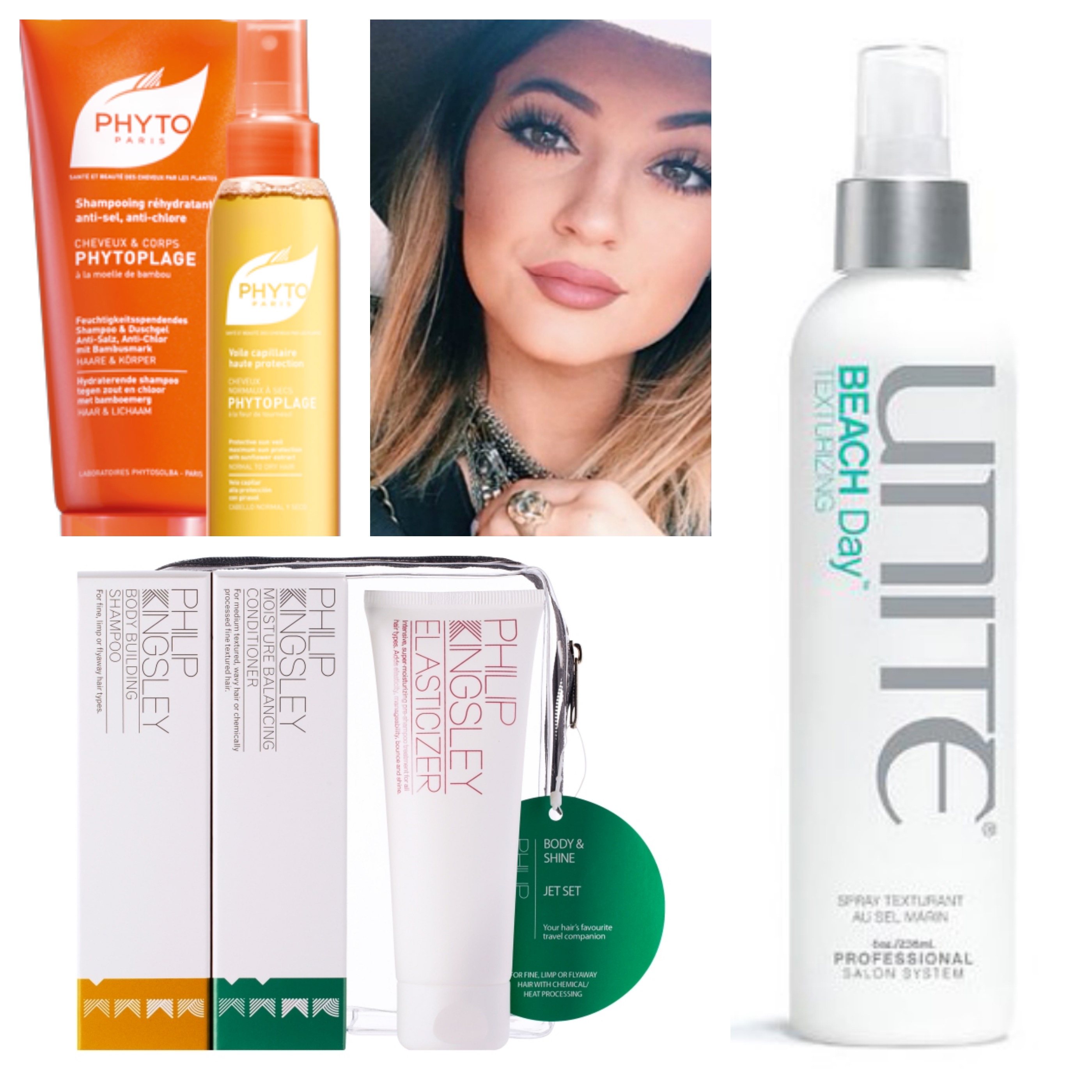 We all feel better when the sun comes out and whilst we are all good at covering up with sunscreen we tend to forget about our hair a little. So we got the team at Inanch London to tell us their top summer hair care products to keep our Gold Class extensions healthy and luscious in this heat.
Exposure to UV rays can break down the proteins in our hair which leaves it looking dull and weakened. It can also have an effect of the colour of our hair, especially if we have coloured our hair. Whilst Gold Class hair extensions colouring process is colour fast and the hair is healthy; it is still best to protect and care for the hair to look it's best throughout your wear.
First up is PhytoPlage by Phyto Paris. These orange bottles offer lightweight SPF protection from the sun's rays and are perfect to enjoy your hair down. If it's windy, maybe try plaiting your hair loosely to help keep it tidy; but the no fail option is always a stylish hat and make like a celeb.
If you are after that perfect beach tousled waves try the new UNITE's Beach Day Texturising Spray adding great volume and texture. Great for keeping away the frizz too on these sticky evenings.
Shampoo & Conditioner wise you need to add moisture back into the hair and Philip Kingsley's range of Moisture Balance Shampoo & Conditioner will set your tresses back on the road to recovery. Top with the renowned Elasticizer and your hair really will be in it's best condition even in this heat.
The full range available to purchase in salon at Inanch London and a selective range online.
Really it's all about protection and then nourishment, exactly the same as your skin care routine.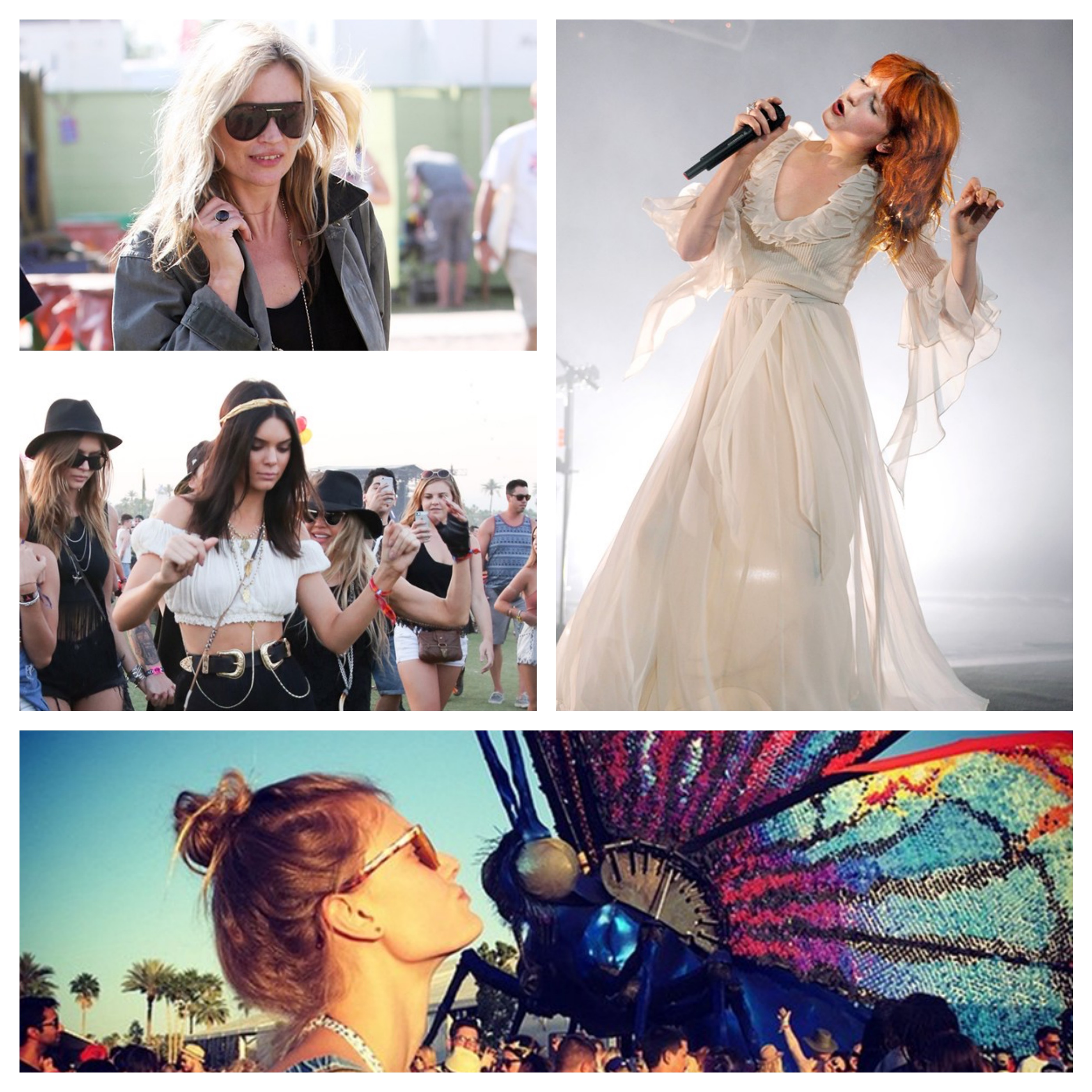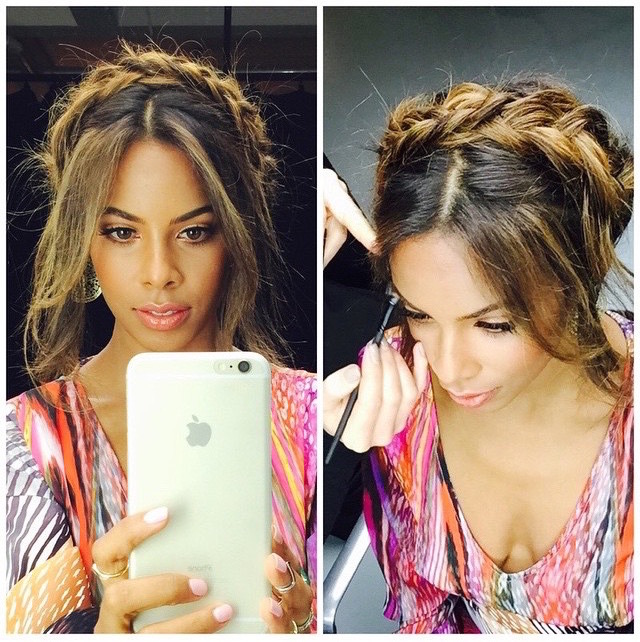 Yep even Gold Class Girls can rock festival hair and with such healthy hair it's great to show it off in lots of ways. So we've picked some of our fav festival looks from Coachella earlier this year to see you through this weekend's Glastonbury and into V Festival, T in the Park, Leeds & Reading and all the other fabulous summer time gatherings.
Beachy blonde waves are a staple for supermodel & festival reveller Kate Moss. Headliner Florence Welch also enjoys letting her hair down with waves throughout her trademarked fiery red tresses. One trick to save you taking your tools is to plait your hair the night before to achieve great waves. Just use your fingers to work through once undone to leave dishevelled a little. Maybe look to accessorise like Kendall Jenner with a headband and maybe some oversized flowers.
We love this snap of our very own #GoldClassGirl Rochelle Humes which from earlier this year as she shot her new collection with Very. Super bohemian and with her fringe softening her face. So simple and shows off her colours beautifully. The famous Kate Bosworth centre parting plait from Coachella is everywhere but if you need even more plaitinspo then all you could ever need can be found in this great celebrity braids collection – have fun trying these out.
Cool down with a top knot and a great way to hide your locks suffering from a few days of revelling. In fact the messier the better so don't spend time perfecting the stands but tease them out. Day old hair will also help hold an undo much better then freshly washed.
Don't forget to make sure you take extra care of your hair extensions when you get home for that much needed bath. Maybe treat your hair to some Philip Kingsley Elasticizer for some added TLC.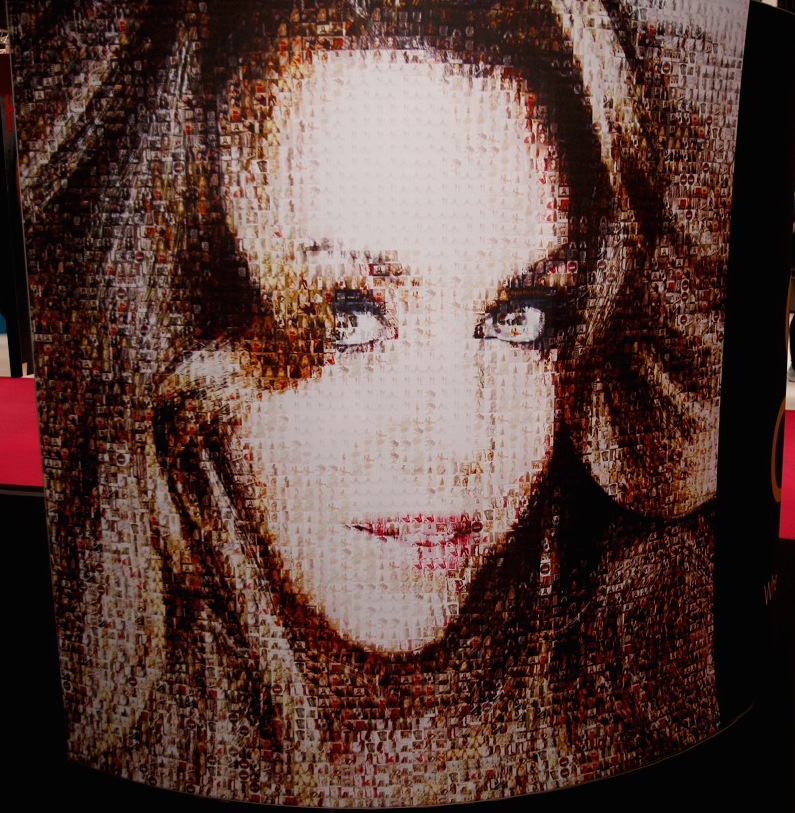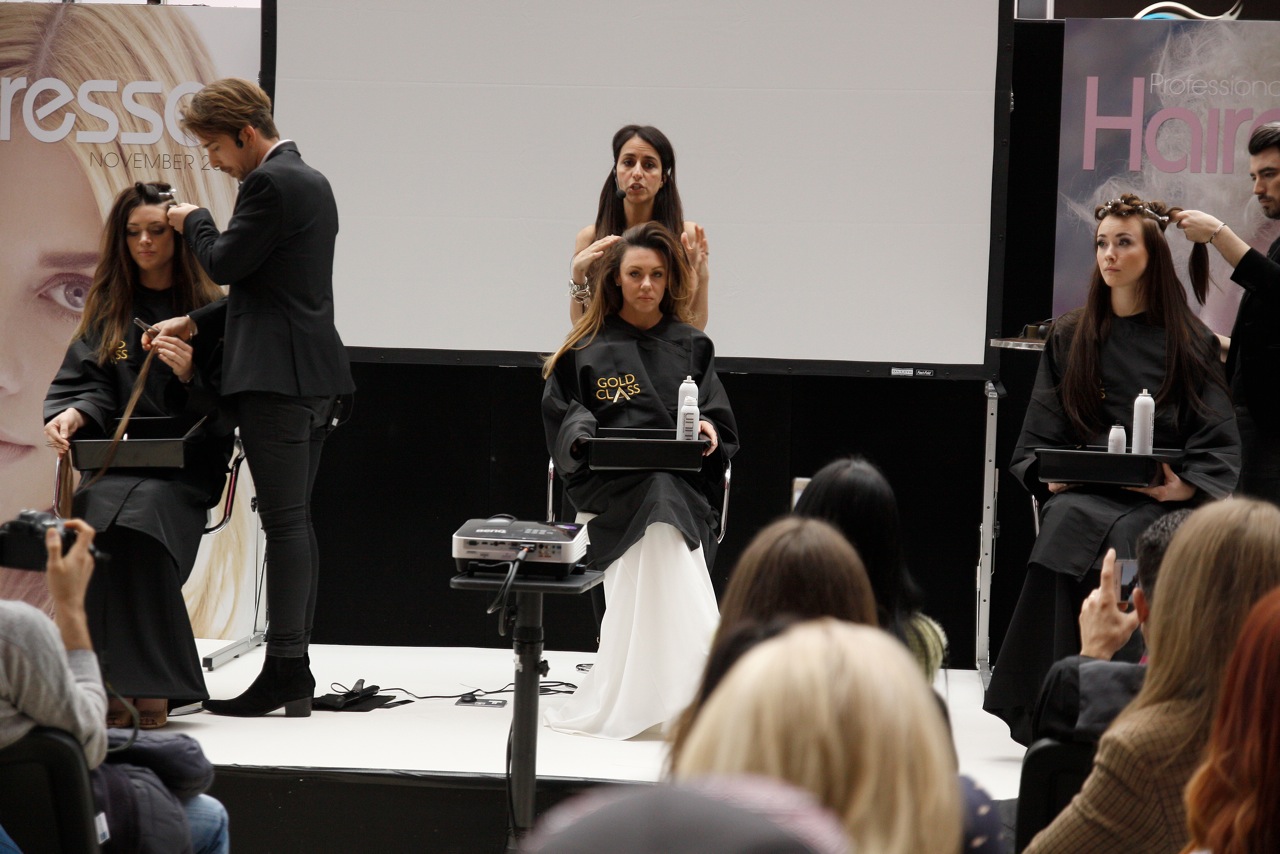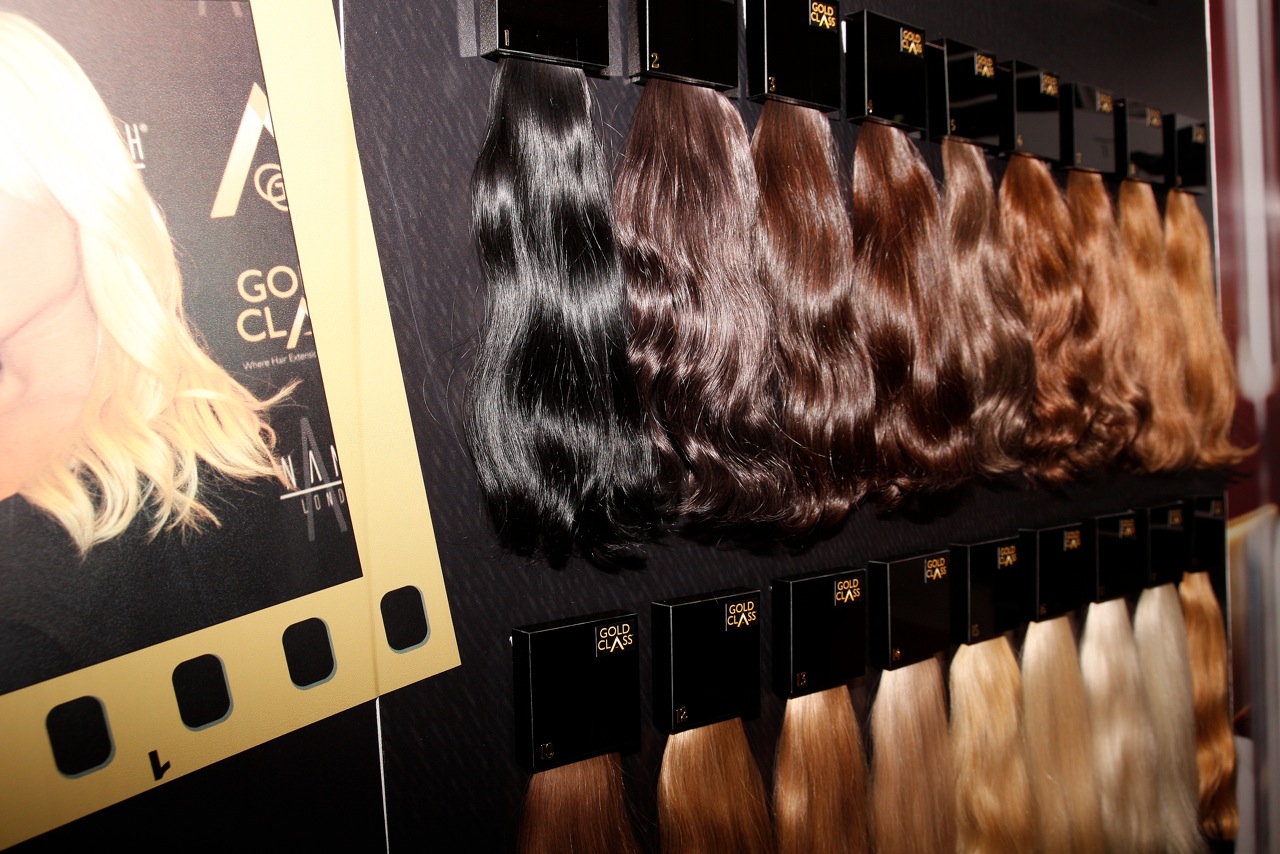 Well our very first exhibition is over and we loved it! Pro Hair Live 2015 London at Olympia was a great way to launch Gold Class to fellow passionate extensionists. Sat alongside the Professional Hairdressers own stand and the Red Carpet & Bridal Stage, our stand looked amazing with a pod using our media coverage montage to make Michelle Heaton's face from one of our collection images. Michelle spotted this on twitter and replied "Wow! That's a rather large picture of my face hahaha xxx"
We were staying in the Hilton Hotel Olympia with quite a few other exhibitors and we had a good laugh with the Balmain bunch on the table next to us at dinner each evening.
It was the first time we had shown our application machine and we can say how impressed everyone was on the compact size and design. We even had a suggestion to give it a name it was so cute. So if you have a suggestion, please let us know. Our complete range of brushes and combs were on show, alongside our clip-ins and aftercare ranges with UNITE and Philip Kingsley. Although it was our Hair Wall with our 25 shades that stole the show.
Day 1 was quite a nervous affair as the Inanch Team were on stage demonstrating application and cutting & styling techniques. With not a spare seat in the seminar, crowds formed to hear the team share their passion for glamorous hair and tips for working with the different methods with Inanch showing pre-bonded, Lee working with micro rings and Roberto on taped hair. Our models were of course our own Gold Class Girls including close friend to Inanch, Michelle Heaton. Inanch had also on stage the gorgeous models Ianthe Rose, Imogen Leaver and Sara McLean.
With old Miss England friend and compare Andrew Minarick asking questions, the team were on stage for around an hour and available for photographs and questions afterwards. Michelle kindly had a quick interview with the Pro Hair Live team which should be featured online and in the magazine soon. We will keep you posted as soon as it's available to see! Our beautiful models roamed around the show and enjoyed a snap on the Fudge stand and were stopped everywhere to have a closer look at their hair and show-stopping PiaMichi gowns.
Day 2 meant we had a much needed lie in as the stand was ready for us to start working on our models again. MTV's Ex On The Beach star, model and DJ Mel Reeves joined us as Roberto applied a full head of extensions and styled her hair to perfection with a crowd of on-lookers. It was also a day to catch up with the great and good from the industry and share our story.
Our Elite-10 campaign had salons making the journey to Pro Hair Live just to see us. Completely humbled by this and the response of salons wanting to be one of the first exclusive destination salons for us. We have some tough choices to be making now as we look through the applications. We even had stylists claiming to be 'Gold Class Stalkers' as they have been following our work on social media and waiting for us to come to Pro Hair and see for themselves. A huge thanks to everyone who stopped by to wish us well and take an interest in our hair and products.
We have a couple of our new Trolleys available to buy at our show offer price for the next 10 days only. To get one of our state-of-the-art trolleys delivered to your salon for only £750+VAT, please get in touch by the end of Friday 8h May.
To check out more pictures from our two days – check out our Twitter & Instagram feeds.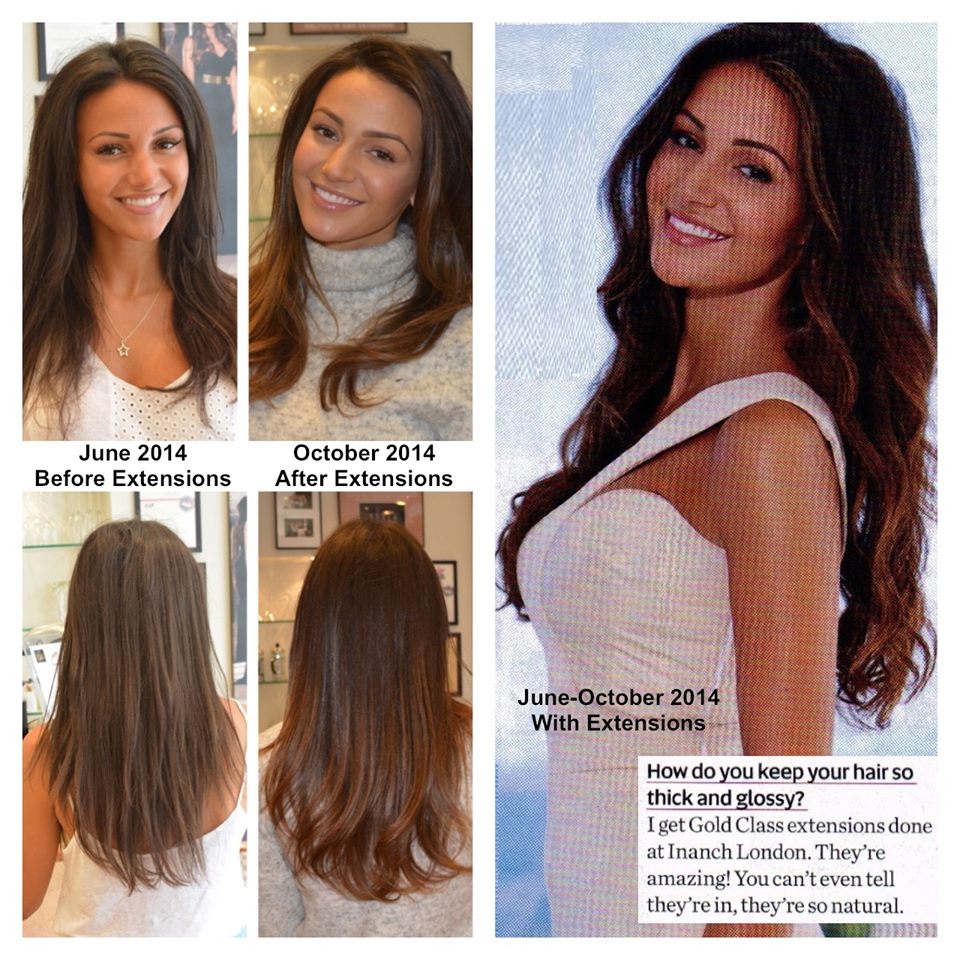 If you haven't read our earlier blog Healthy Hair Days* … a way of life here's the proof:
It doesn't seem like five minutes since we applied a full head of Gold Class hair to the beautiful Michelle Keegan, but 4 months has flown by and she popped back into Inanch London to have her extensions professionally & safely removed. Treated to a little Philip Kingsley Spa Mist treatment before showing off her own hair and seeing it alongside her hair before extensions, you can see her hair is healthier than ever.
Always the good girl, Michelle is following our Gold Class philosophy to the letter and having a break from her extensions for a little bit but we will be seeing her again soon.
We had to share with you this perfect example of how our premium quality hair, professional application, bespoke aftercare programme, professional removal of the extensions gives ZERO damage to the client's natural hair and allows your natural hair to grow whilst wearing our extensions!
*Please click here to read our disclaimer