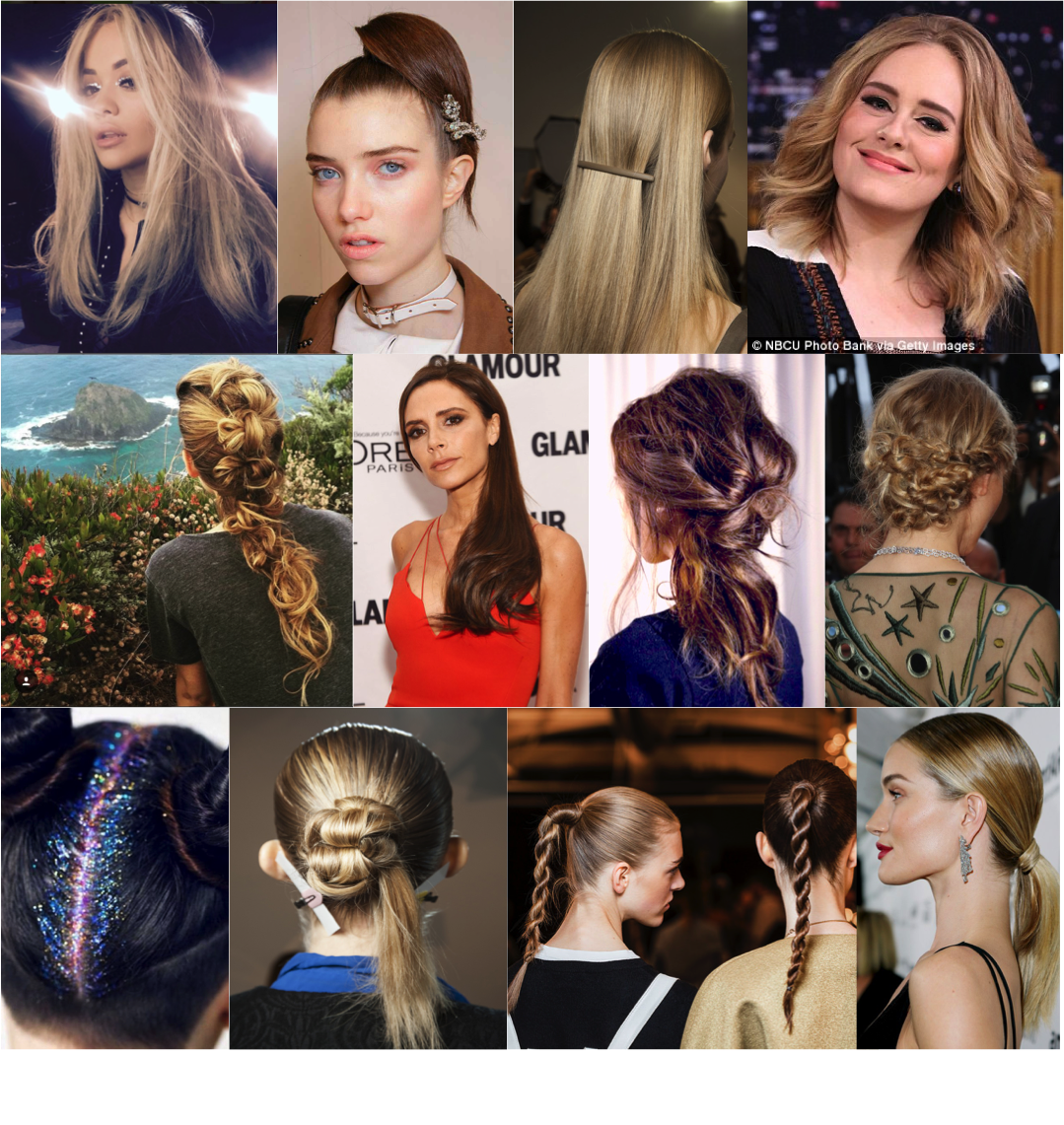 With the party season upon us, here's 12 simple styles to recreate these on trend looks.
1) Tousled – the textured trend for 2016
2) Jewelled – One of the most coveted images from the catwalk; this high pony uses a clip to hold your hair in place against the wind and all with a little sparkle.
3) Sleek – and in control
4) Big hair – turn up the volume!
5) Pancakes – Tease those plaits for a more undone look
6) Side Sweep – the celeb red carpet go-to style
7) Undone – perfect teasing your hair
8) Intricate – plait-tastic
9) Glitter – because you can never have enough
10) The 'Pun' – its a combination of a ponytail and bun. Maybe more of a knot. Give it a go!
11) Twist – with this stylish take on the pony
12) Can I have a pony please Santa? Simple & elegant whether high, low or mid placed. Just wrap a little hair around to conceal the band.