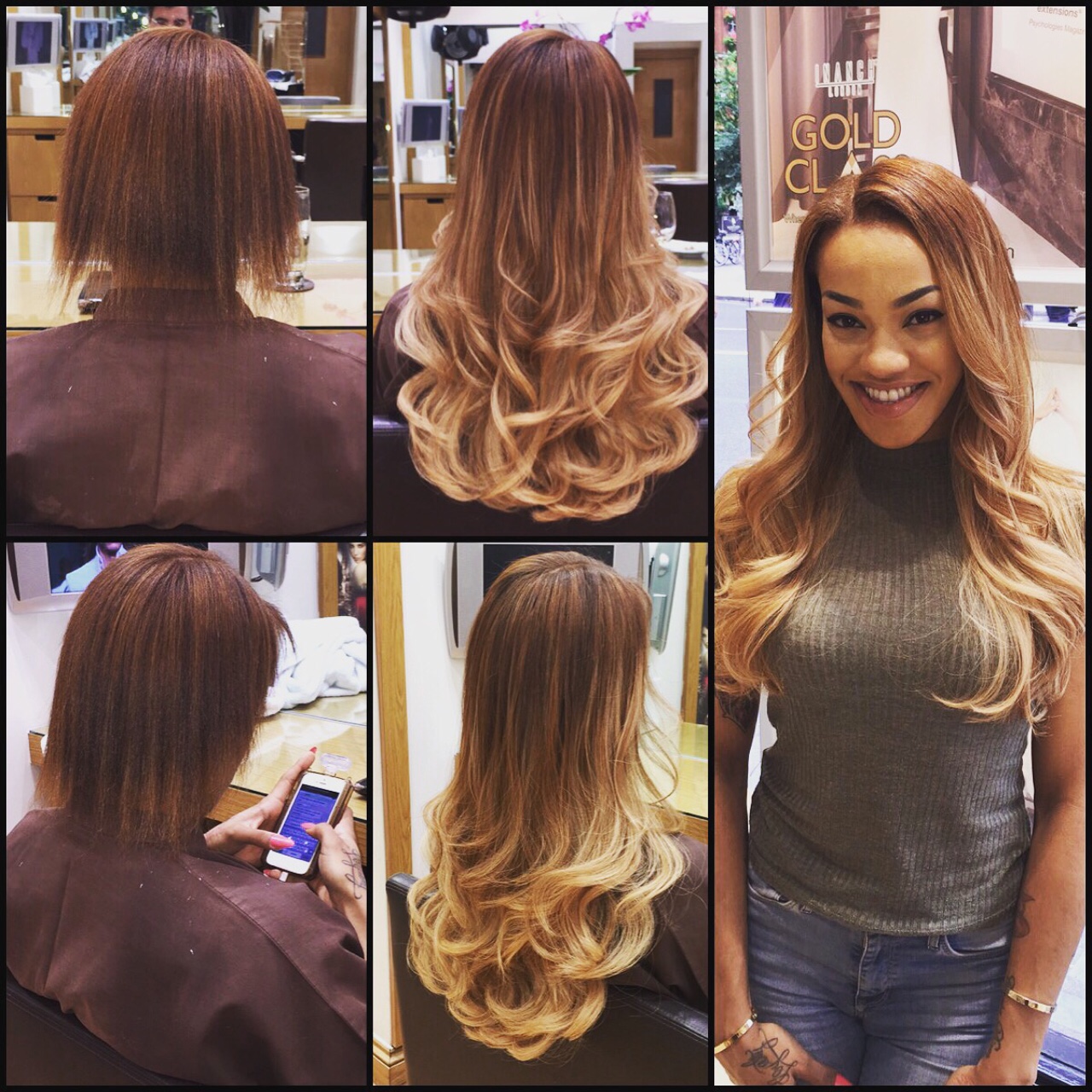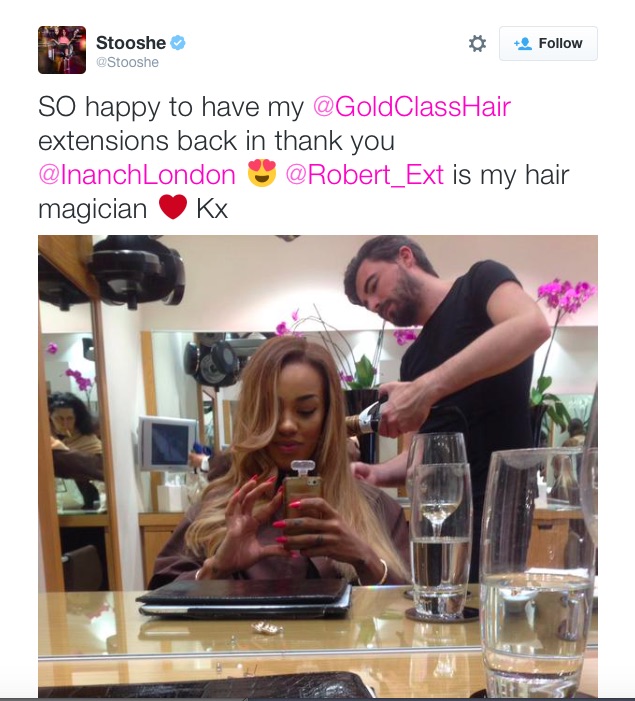 There's much hype about a new product on the market called Olaplex and here at Gold Class we have heard amazing things about it. So when new devotee Karis from Stooshe called in at Inanch London for her new set of Gold Class hair extensions; the team used Olaplex on her own hair before the application.
If you don't know about this miracle new product, professional stylists mix it in with the colour before application and it helps maintain the integrity of the hair during the colouring process to give improved results. Perfect for those who are dark and want to go light like our Karis, as the molecules speed up the bleaching process and actively repair the hair. The real benefit is that after lightening the hair is strong and healthy. This is music to our ears and sites nicely with our Healthy Hair Days philosophy.
It can be used as a stand alone treatment too for those of us who want to improve your hair condition and even claims to repair your hair. Read this recent article in Cosmo with for more info and a great example of how the hair is repaired.
Back to our girl Karis. Gold Class' senior extensionist at Inanch London, Roberto, used Olaplex with her colour to help lift and lighten her own hair a few shades. Then adding 300 strands of honey blonde as an ombre created a dramatic new look for Karis who is over the moon with her new look – and just in time for filming Stooshe's latest music video tweeting: "Our @GoldClassHair made it easy to do versatile looks today on set thank you @InanchLondon @Robert_Ext K x"
The team at Inanch have been using Olaplex for several months now and report amazing results and over-the-moon clients. See more great examples over on our Instagram feed. We can also report there is no issue with using Olaplex with Gold Class extensions.