Tag Archives:
Mischa Barton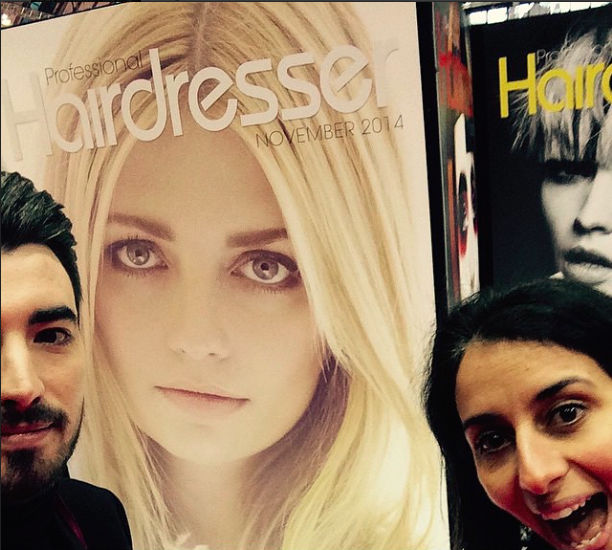 We headed to Pro Hair Live Manchester earlier this month on a scouting mission! We are proud to be at the next ProHairLive event which will be in London for the first time next month so we wanted to head up north to touch base with some of our fellow exhibitors and check out the amazing free seminars as Inanch herself will be on the Bridal & Creative Zone stage during the exhibition so it's your chance to get top tips for red carpet hair.
It was a great chance to catch up with some industry friends and stopped by the Glenn Lyons seminar at the Business Zone to hear him talking about the basic principles of trichology and the connection with hairdressing which was brilliant. We couldn't miss a stint on the Bridal Stage when the lovely Paul Falltrick was talking bridal, hair extensions & updo's to give us some great hair inspiration and presentation pointers!
It's always great to get tapped on the shoulder by your peers to have a natter and answer your questions about our new Gold Class brand. Lovely to see you all and make sure you come and see us on Stand D6 – tickets are on sale now and add a diary note to head to the Bridal Stage on Sunday at 12pm as we show you how to transform three models & maybe a celeb or two!
Highlight of the day had to be Roberto & Inanch spotting our Professional Hairdresser Mag Front Cover with Mischa Barton from November last year – it was huge and we couldn't miss a selfie opportunity!
The journey home wasn't bad too as we got an email to confirm we are FINALIST for this year's Hair Awards with our Clip In extensions!!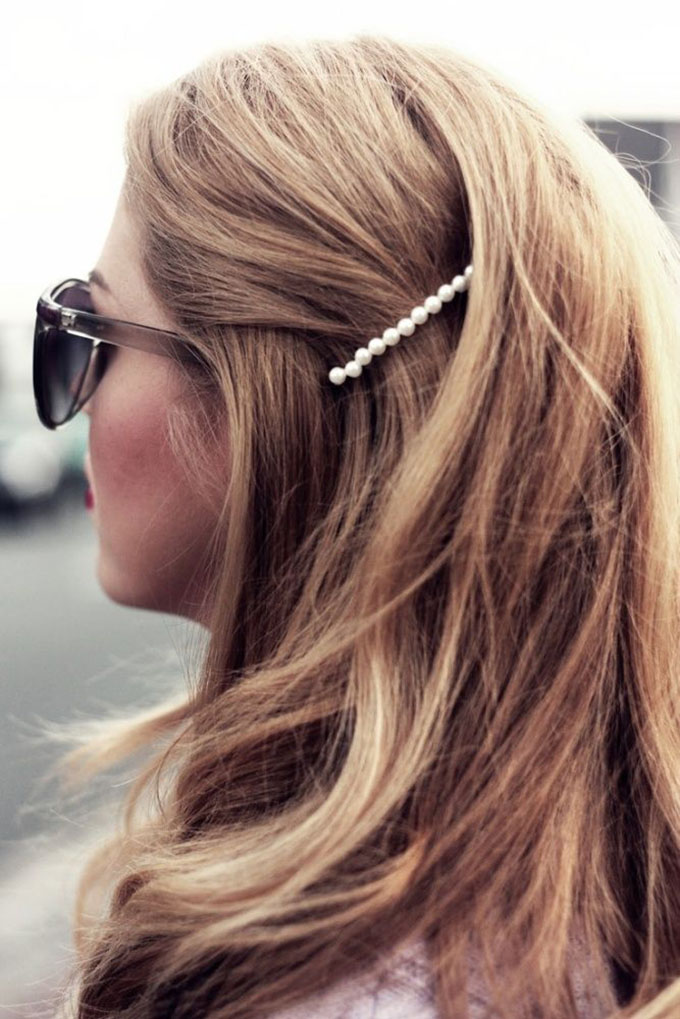 We love our hair 365 days of the year but February is a chance to talk about our romance with hair. Your hair is plays a significant part in your overall look and long hair has often been a sign of femininity & attractiveness for men especially. And the best bit is playing with, swishing and generally showing off our beautiful tresses.
So here are some styles to try this month to keep the romance with your hair alive:
Plaits continue to be a big hit but with more of an natural look as seen at recent Chanel's Couture Show whether you want to do a Heidi headband braid or something more simple. If you want some more up do's take a look at these How To's courtesy of our friends Layered Online.
A beautiful head of healthy hair styled with gentle loose waves only needs a beautiful accessory such as a clip to open up the face and offer a little glimpse of underneath. Another great accessory are flowers but check out the amazing range of combs, clips and hairbands on notonthehighstreet – go and treat yourself!
Our Misha Barton collection last summer had a romantic theme and you can see her hair gently styled on the ends to give some movement to the hair. A few strands loosened at the front and helps soften the face.
Have a happy valentines xx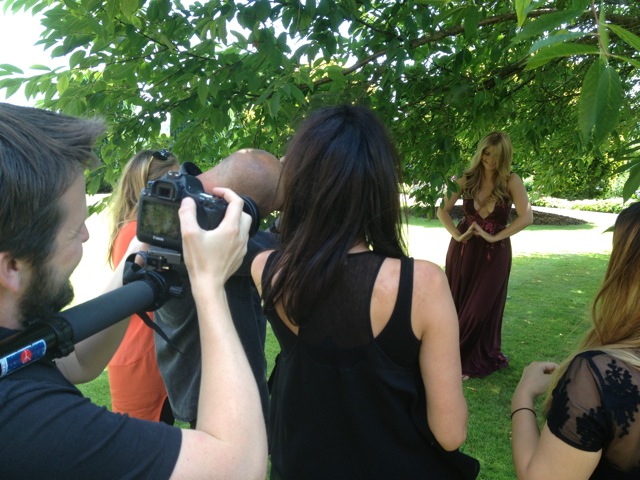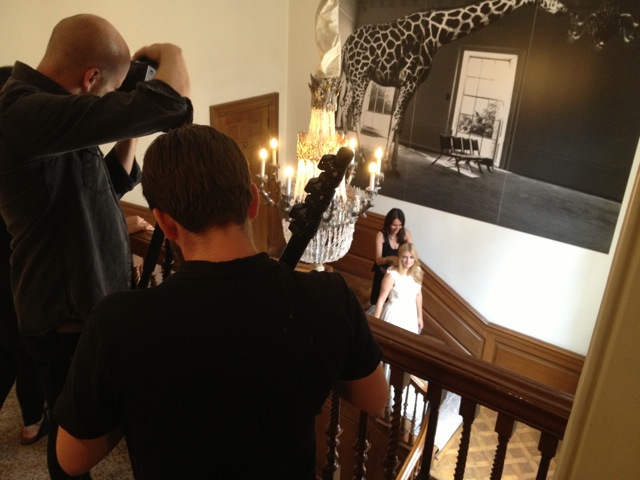 We've been keeping this one under wraps but we can't keep a secret long and can now share with you our exclusive behind the scenes snaps from our photo shoot with Mischa Barton back in the summer. We spent the day at the prestigious Grove Hotel & Country Club just outside London and made full use of the fabulous interior and exquisite gardens to get some magical shots.
Hollywood Actress, Mischa has been a loyal extension client for Inanch Emir, of Inanch London, for over five years and was keen to move over to the Gold Class Hair. What better excuse to tie in another shoot! Famed for her long hair we added extension for volume shooting a mid length before adding a clip-in for an instant longer length look with some loose waves. Teamed with understated couture bridal and bridesmaid dresses the overall look is rather ethereal. All ways a pleasure working with Mischa and if you want to see more images from the day check out our short VT.
Look out for the November issue of Professional Hairdresser Magazine to see the full collection.
Huge thanks to the team making everything possible – Chris Harris Photography, Pia Michi & Zeynep Kartal for the stunning couture gowns, stylist Natasha Lyons, makeup Sian Duke. and the team at The Grove Hotel for making us welcome.