Tag Archives:
Inanch london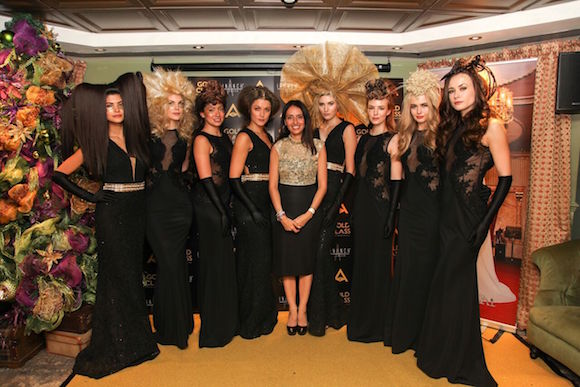 Last month's All That Hair show was the launch of our new luxury Gold Class Clip-In range and our founder, Inanch Emir, stunned us with her avant garde creations. Most of the looks worked with these clip-ins, so let's take a closer look at just how she created these incredible creations…
Left to right: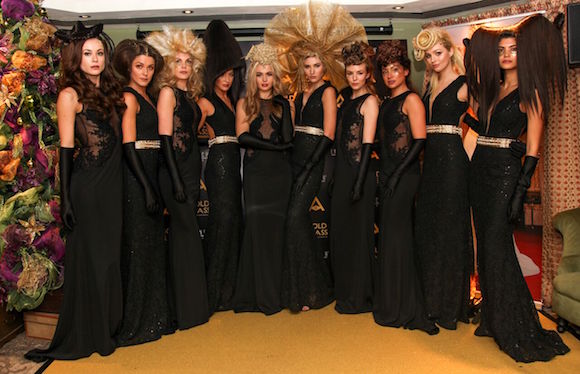 Imogen: Working with a spider frame, Inanch plaited hair to cover the shape with basket weave. Three Clip-Ins were added for uber-volume for hair to tumble down with the spider-legs dangling over the top.
'The Basket Cases' – Charlotte: her hair was plaited from her parting into a wide triangle to secure the hair, donuts were applied to the sides of her head with Clip Ins covering this, before crimping her own hair and securing into a low ponytail at the nape of the neck.
Jess: Starting with the flat sheets of hair, Inanch ripped sections to form individual tulip shapes with gold glitter centres. A clip in added length and volume for blending when backcombed to the tulips.
'The Pirate Hats' Anastasia: the spectacular sculptures wrapped in hair and with Clip Ins draped to flow and move with the model's movement.
'Twelve Twists' – Laura: Twirling long hair extensions into twelve twists onto a head piece sitting down the centre parting down the hair to create a Mohawk. Two Clip Ins added length and volume to the sides.
'The Fan' & 'The Tulip' Juste: Creating sheets of hair by slowly building this up before creating the pleated fan and sprayed with gold and wrapped around her head.
Ianthe: Sleek flower was sculpted to the front of the head with clips in added down the back into a double ponytail with plenty of texture.
Imogen: Working with a spider frame, Inanch plaited hair to cover the shape with basket weave. Three Clip-Ins were added for uber-volume for hair to tumble down with the spider-legs dangling over the top.
'Flower Power' – Daisy: A Clip In was added to a wire to sculpt into 12 large and 12 small flowers placed and sewn onto a chunky plait.
'The Pirate Hats' Nena: the spectacular sculptures wrapped in hair and with Clip Ins draped to flow and move with the model's movement.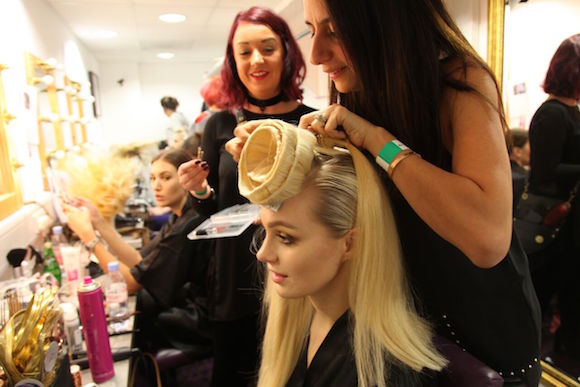 All of the preparation was made by Inanch Emir herself and was assisted on the night by her salon team members Lee McCrudden, Ivan Rachev and Alessandro Spitaleri alongside fellow Gold Class extenionists Anne Veck, Nicola Smyth and Elisa Didymus.
…and with a sprinkling of gold glitter, hair graffiti spray and gold make up; the models shone.
"This was my first real venture into the Avant Garde world and creating something experimental with our hair and I loved it. I spent a lot of time looking at various textiles and textures for inspiration before playing with the hair." Inanch Emir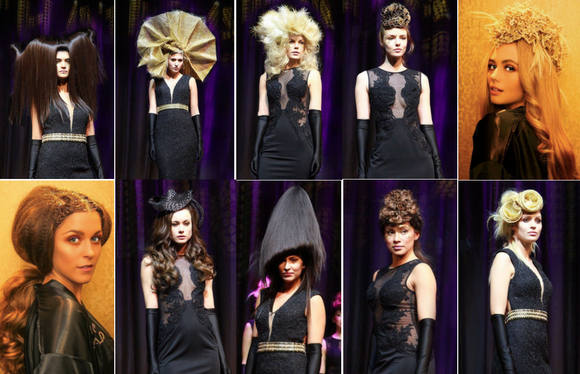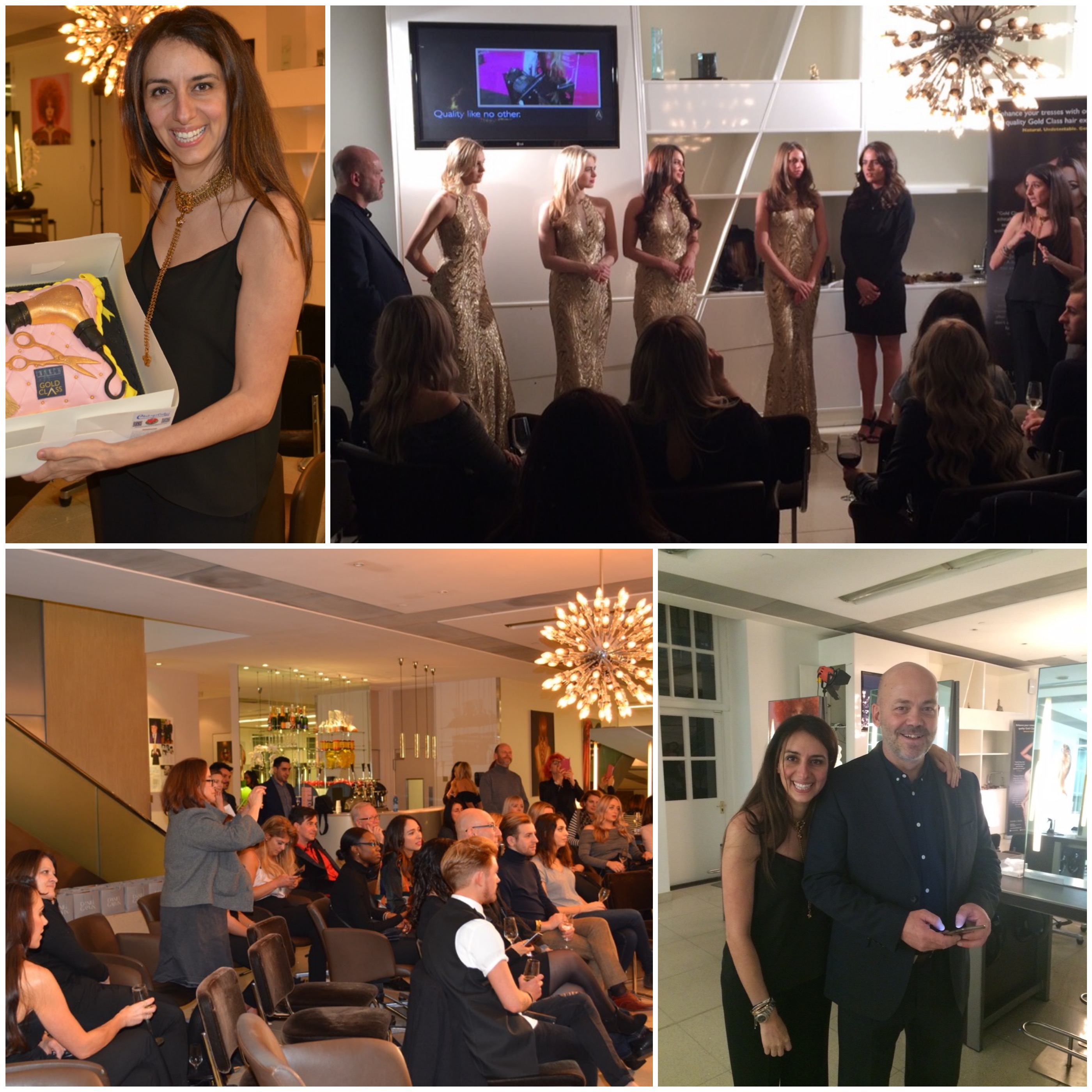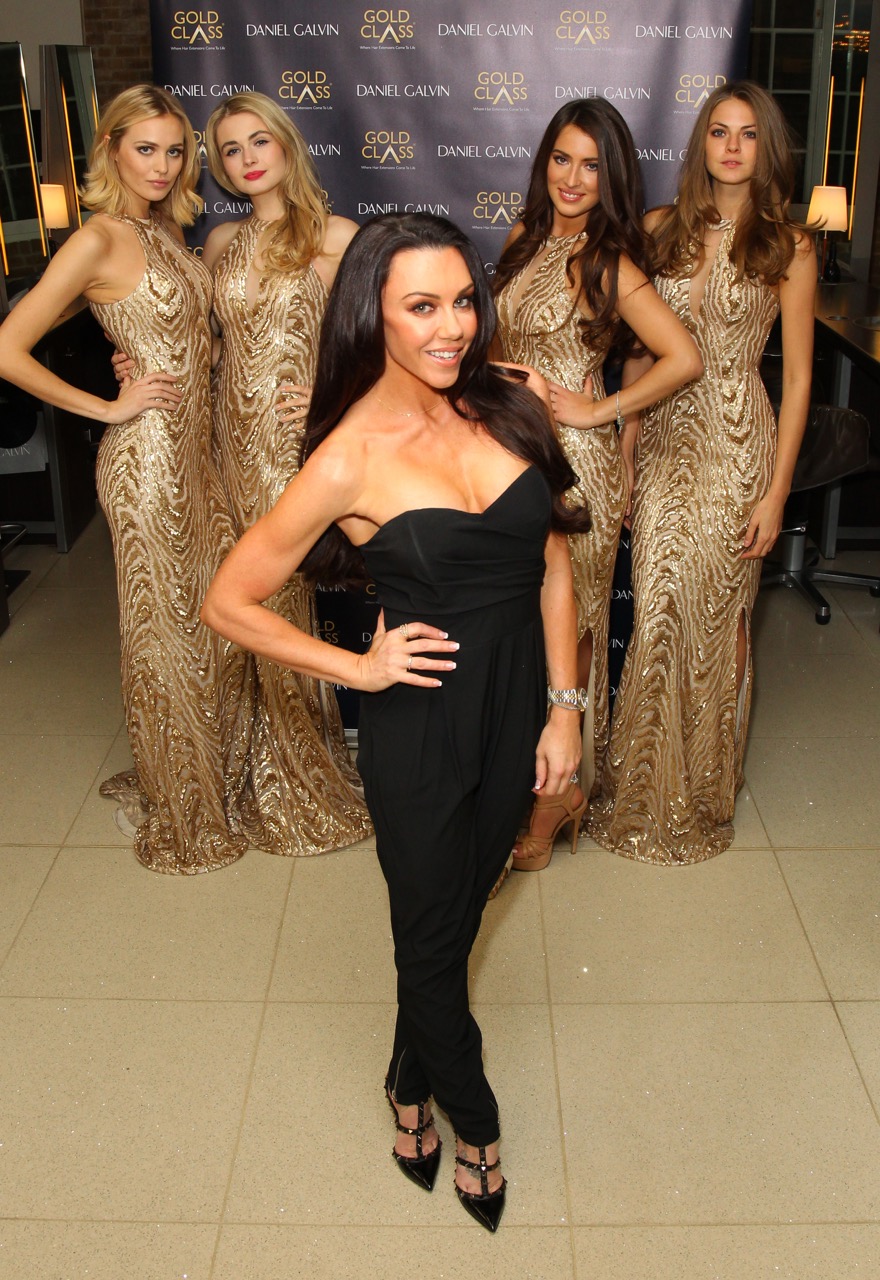 You already know Daniel Galvin is an Elite-10 salon but we wanted to have a joint launch party and share exactly why they have chosen to work with us at an exclusive press event. We didn't want you to miss out too so here are the evening's highlights….
We took over the lower ground floor of the flagship Daniel Galvin salon in Marylebone with over 50 guests joining as Stephen Nurse, Operations Director for Daniel Galvin, introduced Inanch Emir & Rebecca Lennon (Daniel Galvin's Principle Extensionist) to talk about Gold Class extensions and what makes our brand a class above the rest. The audience included trade & consumer press, bloggers, personalities and members of our other Elite-10 salons; listening on as Inanch talked about her passion for hair extensions and why she started Gold Class. Becky (Rebecca Lennon) talked about her client type and how she can use extensions with her team to create natural looking hair – at the heart of what Daniel Galvin are all about. Alongside their questions, Inanch and Becky had prepared four models to discuss their looks and benefits of extensions to each: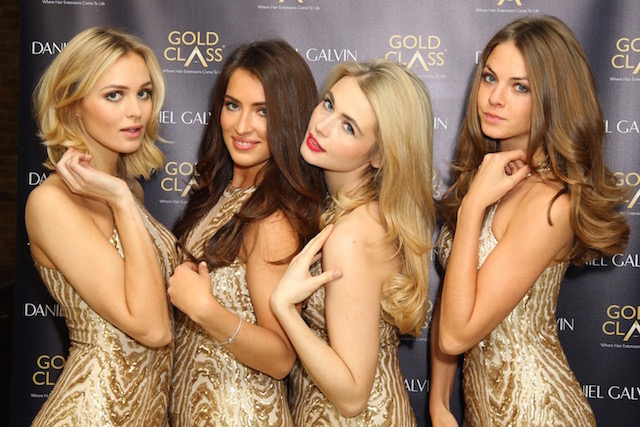 Ianthe – with only around 25 strands of Gold Class to help keep the volume of her on trend lob which she had for a couple of months.
Laura – full head of warm blondes new in that afternoon and so natural everyone thinks it's her own hair which is perfect for her modelling work.
Anastasia – likes her length at 50cm and full head of extensions curled.
Beth – full head for 'new to extensions' Beth who can't stop swooshing her hair.
Right on cue Michelle Heaton pulled out her Gold Class brush in her handbag to prove the point about caring for your hair extensions. The models joined in to share their top tips of caring for extensions too #SimplyGoldClass. Journalists were then invited to see the hair and equipment up close and to mingle with the team to ask their most burning questions whilst enjoying nibbles and some fizz. We also had our latest products there – more hair care essentials and some new hues – more to follow on these soon.
You did miss a rare opportunity as Inanch herself modelled our Silky Hair Days cap beautifully and the team at Stages Hair Design from Bristol brought along a beautiful Gold Class cake for everyone to share. #nomnom
Watch the exclusive Gold Class treatment VT we shared at the beginning of the evening here
Credit: Andy Barnes Photography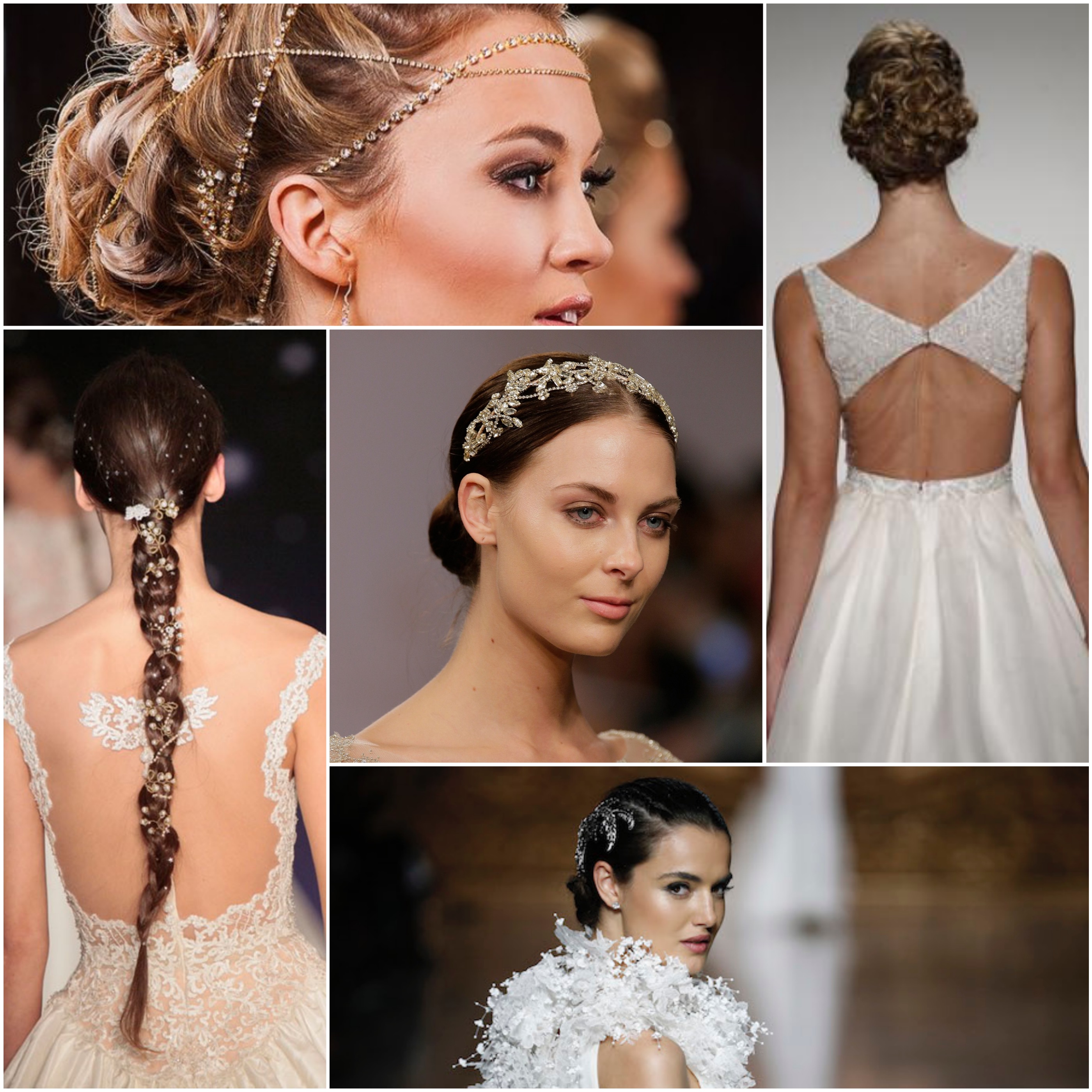 With Christmas approaching it's also lovely to see so many winter brides.   Our founder Inanch Emir has created some stunning bridal hair and you can see her Tuscan Summer creation in our earlier blog with wispy strands and flowers in her hair.  But what can we expect to see this winter time?
"Winter weddings are definitely more structured with brides opting for more classic clean lines.   Accessories are all about the sparkle and slide combs are very popular this year with a vintage feel."   
So with this in mind, we have trawled the AW16 Bridal Catwalks to find you some inspiration for your brides. These images show the elegance of the ballerina bun, through to a simple breathtaking plait as well as intricate undo's taking your hair off your face and making great use of all things sparkly.  It's worth thinking about your dress, the back shape and also how you normally wear your hair.   Brides may want the added volume and length for their wedding day, but it's not advisable to go too far away from how you like to have your hair.  The biggest catwalk trend has to be the accessory.  If you aren't wearing a veil you can have more fun with jewels and we can recommend this little page from Vivien J Accessories to find some beautiful bespoke hair jewellery.
Don't forget your autumnal hues too and add some warmth to your hair colour.  Our current favourite has to be our Rich Rose. 
Book a consultation with your Gold Class salon to chat more about creating that perfect wedding hair do.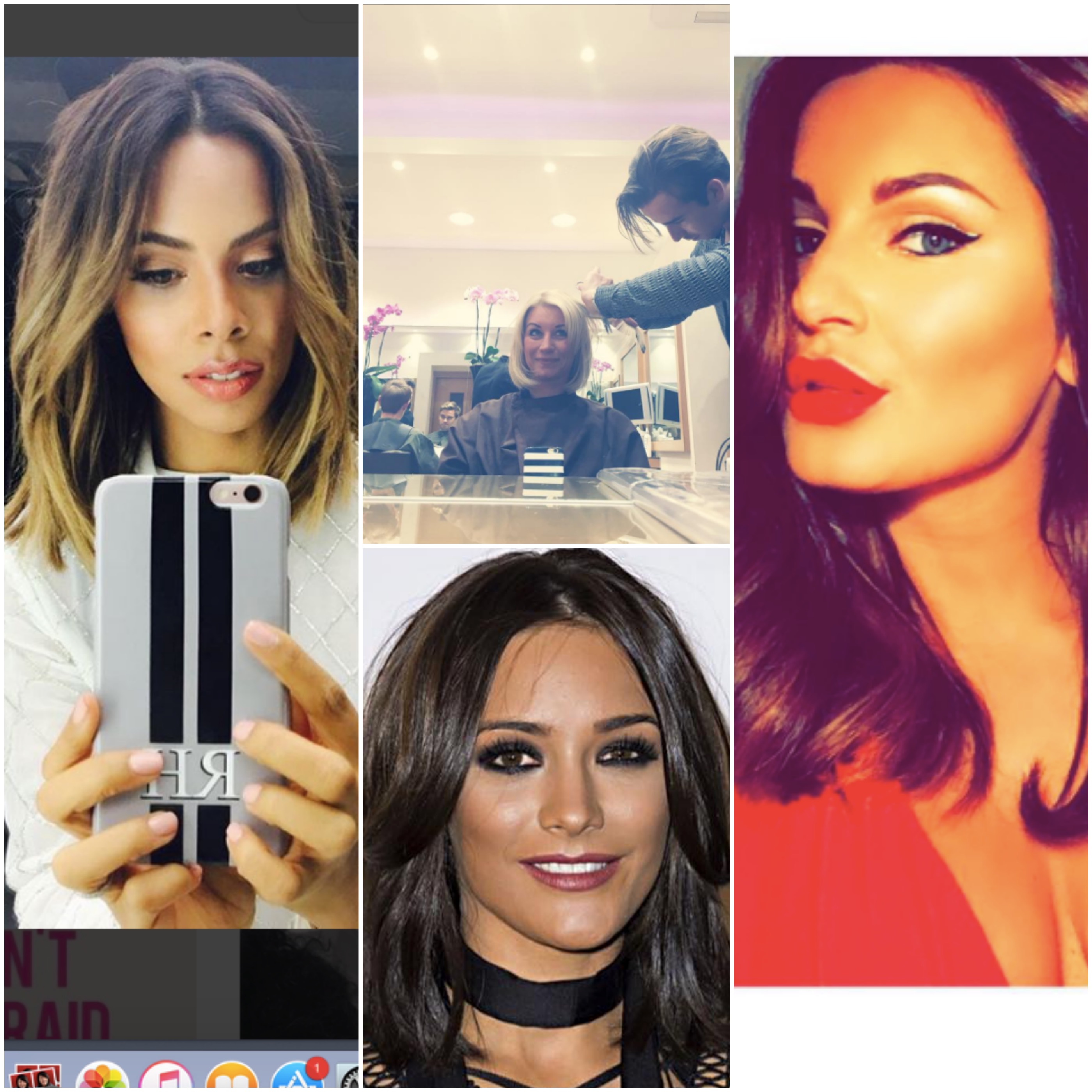 The lob is the style of celebville, but a common misconception is that if you've lobbed your hair there's no need for hair extensions. That's where you're wrong. Extensions have an added benefit for your lob in that they help keep the shape.
The team at Inanch London have been mixing things up for our Gold Class Girls wanting a short-change and they wouldn't be caught short (pun intended!) without their hair extensions. From Denise van Outen's messy waves, Sam Faiers and Rochelle Humes' elegant long bobs to Frankie Bridges' sleek dramatic new look; it's all about the extensions creating volume to hold the style. The UNITE volume trio pack has everything you need to keep your hair healthy and helps with added volume too. Their 7 second conditioner is an essential product for your haircare regime.
Not forgetting that extensions are also a fabulous way to play with colour. Add some 'Ronze' for an autumn hue or add some highlights to help contour your face or go all Caroline Flack lob devotee and ombre your ends.
The lob trend will reign for some time to come so ask your Gold Class extensionist about adding some extensions here for added oomph.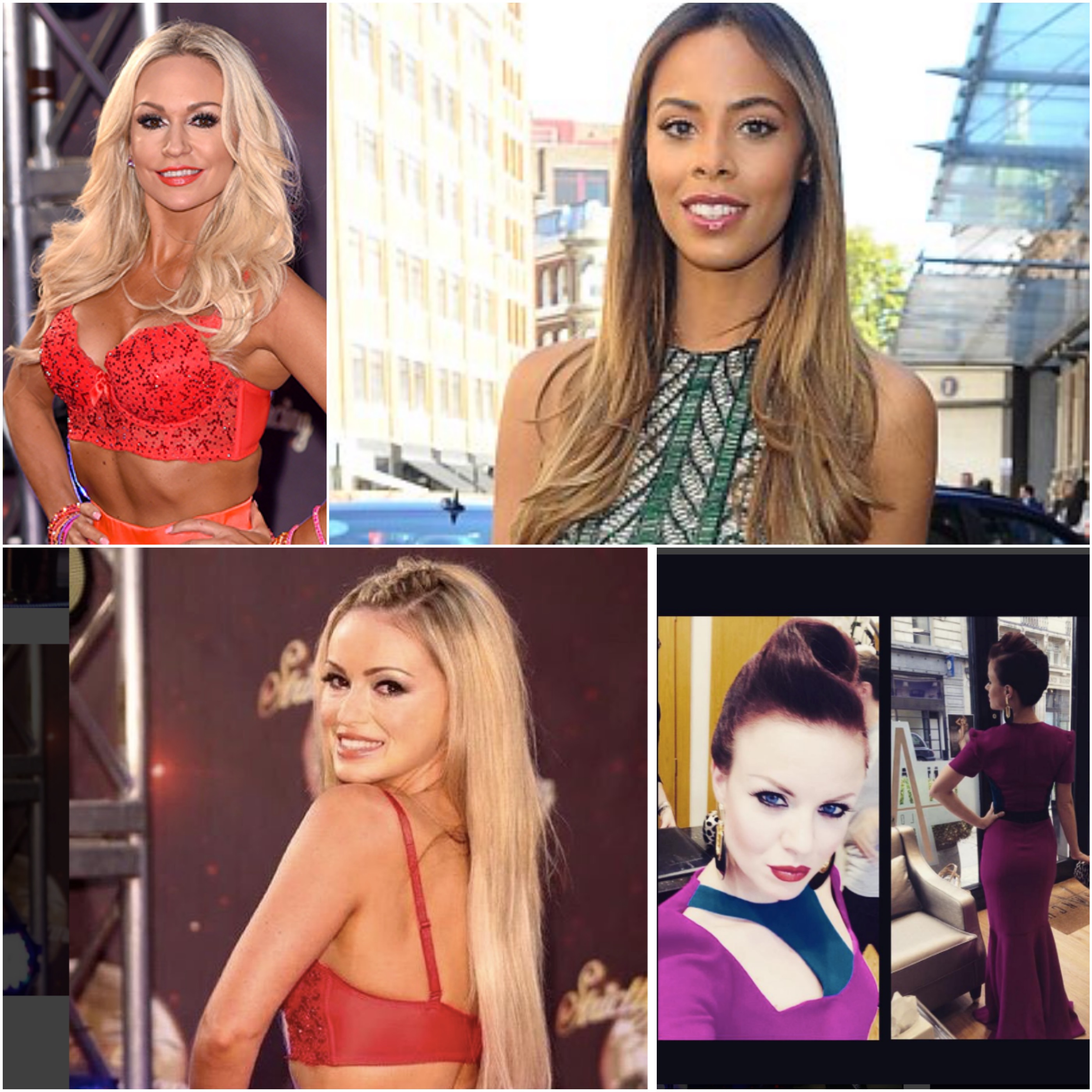 We are now moving in to full-on Strictly Fever and XFactor obsessing as the live shows start. Our loyalties are torn between these two shows and so we can't help but indulge in some Get the Looks for our Gold Class Girls working these shows. With all girls client's at Inanch London we spoke to the team behind each look to get the scoop on their individual looks.
If you follow Rochelle Humes on Instagram you will have spotted she has been tweaking her extensions over summer, going blonder and shorter but her most recent visit to Inanch Emir herself had her 50cm lengths back in. Rochelle is busy promoting her new Very line, Ninja Warriors trials as well as fitting in the XtraFactor. Inanch explains more about the colour change "using her lightest shade as new base to become the darkest shade, we mixed 3 colours to lighten her locks and create a natural blonde look ahead of her press work for her clothing range. We styled her hair with plenty of layers for a different look." Rochelle has to time her hair changes to tie in with her schedules, collections and launches and offer some point of difference.
Roberto meanwhile has helped Ola Jordan with her highly anticipated return to Strictly following her injury. Having played with dark hues, Ola feels much luckier as a blonde and Roberto added 45cm lengths of lighter more ash tones in her new set of extensions applied before the launch show last month. "Ola's hair is a little more complicated when she is working on the show as we need to be more mindful of where we place her bonds and work with much finer bonds to ensure they cannot be seen for even her most dramatic look or felt for back-combing to create those looks."
Roberto also created a beautiful 21st century twist on a chignon for Joanne Clifton this month ahead of her National Lottery Awards night. He keeps her vibrant colour and sharp lines for a very different look for Joanne.
Kristina is a loyal client of the very talented Vessy. Kristina has only been having her Gold Class extensions for a year now and as a devotee blonde she has started to add some on point 'bronde' into her tresses so we should start to see more depth on our TV screens.
Whichever show is your favourite please make sure you support our Gold Class Girls who look sensational as they showcase our hair on the dance floor and TV Screens across the UK.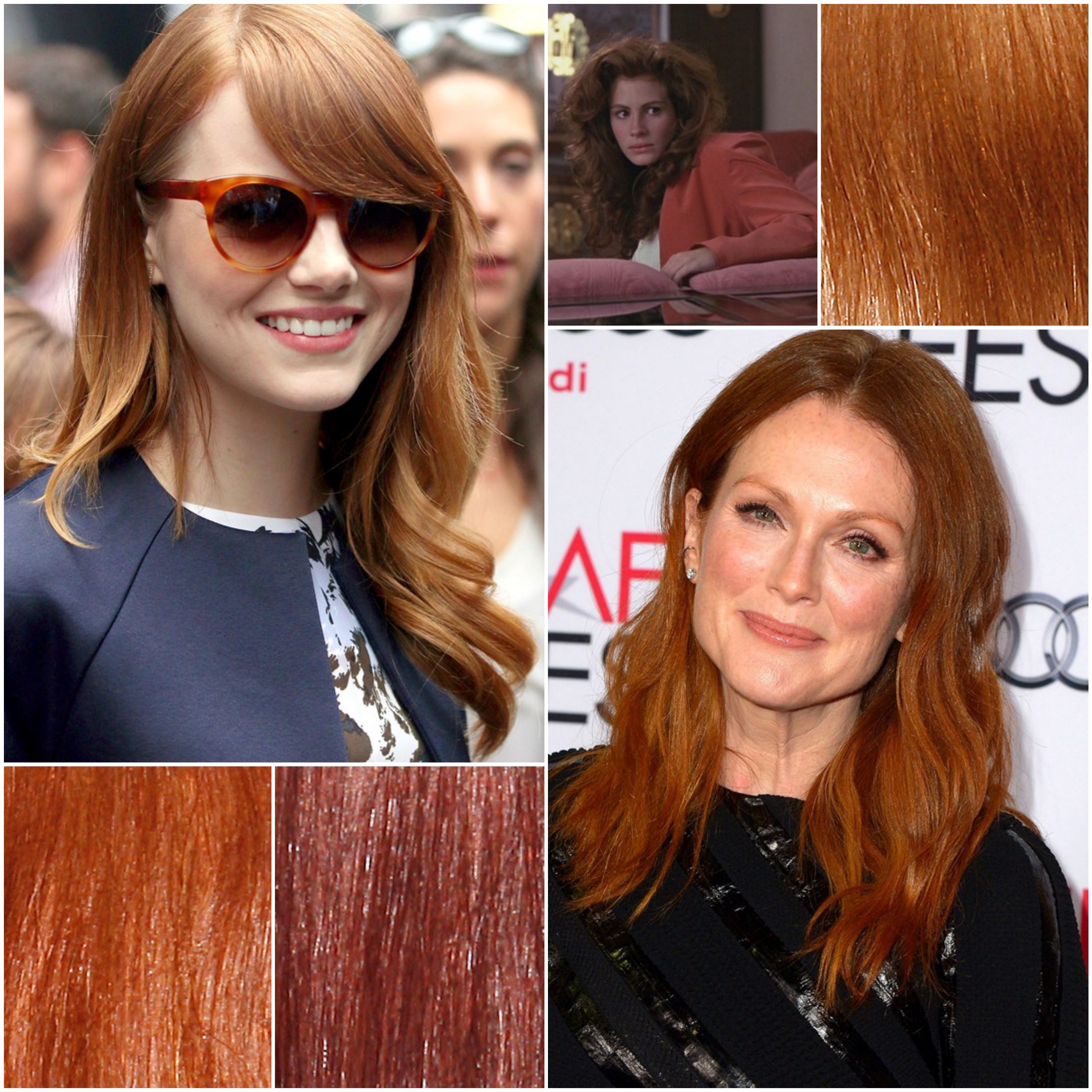 It might seem like another made up word but it's definitely the colour name on the lips of colourists right now. Quite simply its Red and Bronze and for this autumn is a perfect hue to offer warmth and shine which nod to the trend of luxury we are seeing right now. Catch up on the AW15 hair trends in our last blog
We are pleased to have a great range of reds to find your perfect match. From warm browns to rich red warm copper hues your expert extensionist will also be able to blend extensions to customise the look for you. Our hair quality will keep your tresses in perfect condition to maintain the shine and colour throughout autumn.
We've even spotted Inanch London's Gold Class extensionist Roberto Silva has already been 'Ronzing' his clients here: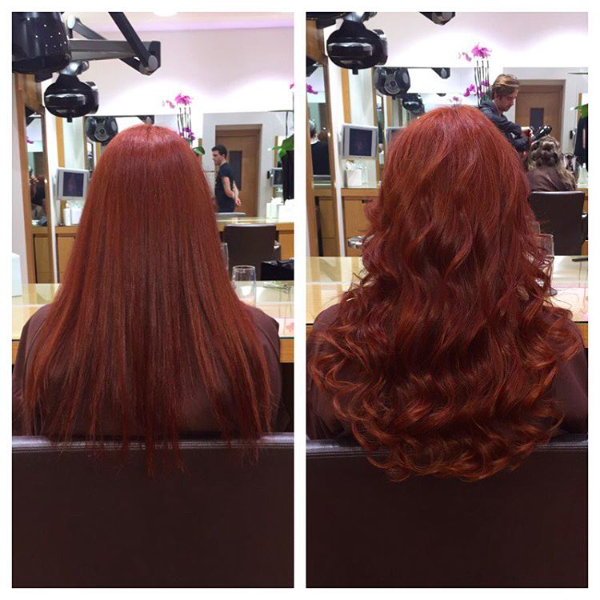 There are plenty of celeb red heads we can look to for inspiration from Emma Stone, Julianne Moore and of course Pretty Woman star Julia Roberts. Sienna Miller has recently sorted a Ronze look for a new role and other celebs who have dabbled include hair icon Blake Lively and Scarlette Johanson. Flick through some more red celebs here.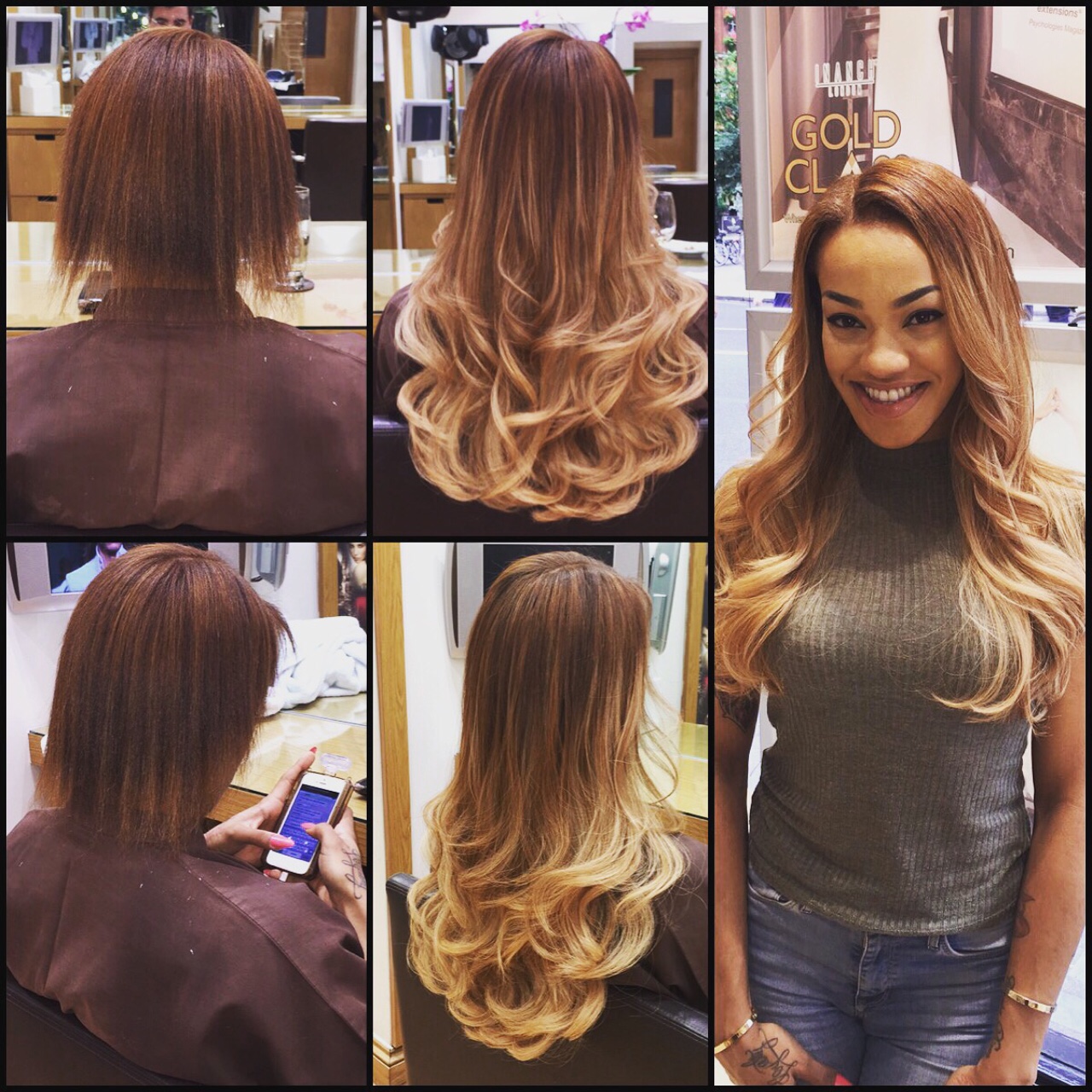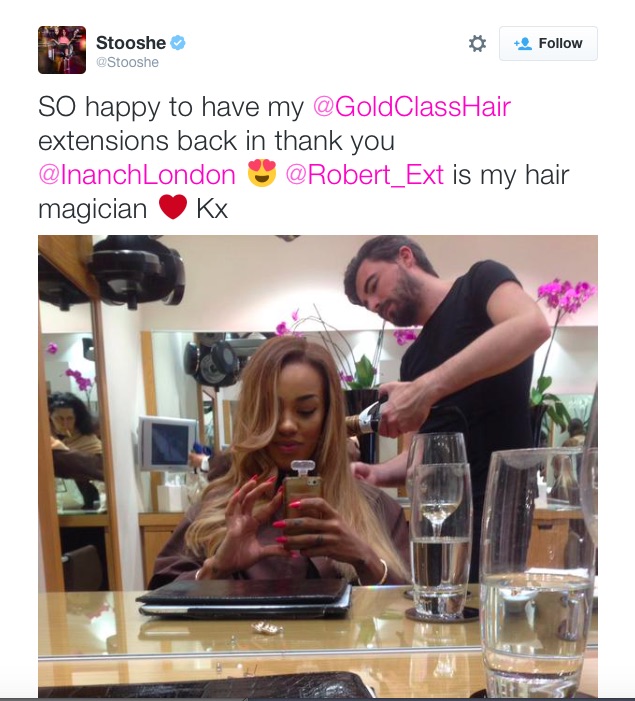 There's much hype about a new product on the market called Olaplex and here at Gold Class we have heard amazing things about it. So when new devotee Karis from Stooshe called in at Inanch London for her new set of Gold Class hair extensions; the team used Olaplex on her own hair before the application.
If you don't know about this miracle new product, professional stylists mix it in with the colour before application and it helps maintain the integrity of the hair during the colouring process to give improved results. Perfect for those who are dark and want to go light like our Karis, as the molecules speed up the bleaching process and actively repair the hair. The real benefit is that after lightening the hair is strong and healthy. This is music to our ears and sites nicely with our Healthy Hair Days philosophy.
It can be used as a stand alone treatment too for those of us who want to improve your hair condition and even claims to repair your hair. Read this recent article in Cosmo with for more info and a great example of how the hair is repaired.
Back to our girl Karis. Gold Class' senior extensionist at Inanch London, Roberto, used Olaplex with her colour to help lift and lighten her own hair a few shades. Then adding 300 strands of honey blonde as an ombre created a dramatic new look for Karis who is over the moon with her new look – and just in time for filming Stooshe's latest music video tweeting: "Our @GoldClassHair made it easy to do versatile looks today on set thank you @InanchLondon @Robert_Ext K x"
The team at Inanch have been using Olaplex for several months now and report amazing results and over-the-moon clients. See more great examples over on our Instagram feed. We can also report there is no issue with using Olaplex with Gold Class extensions.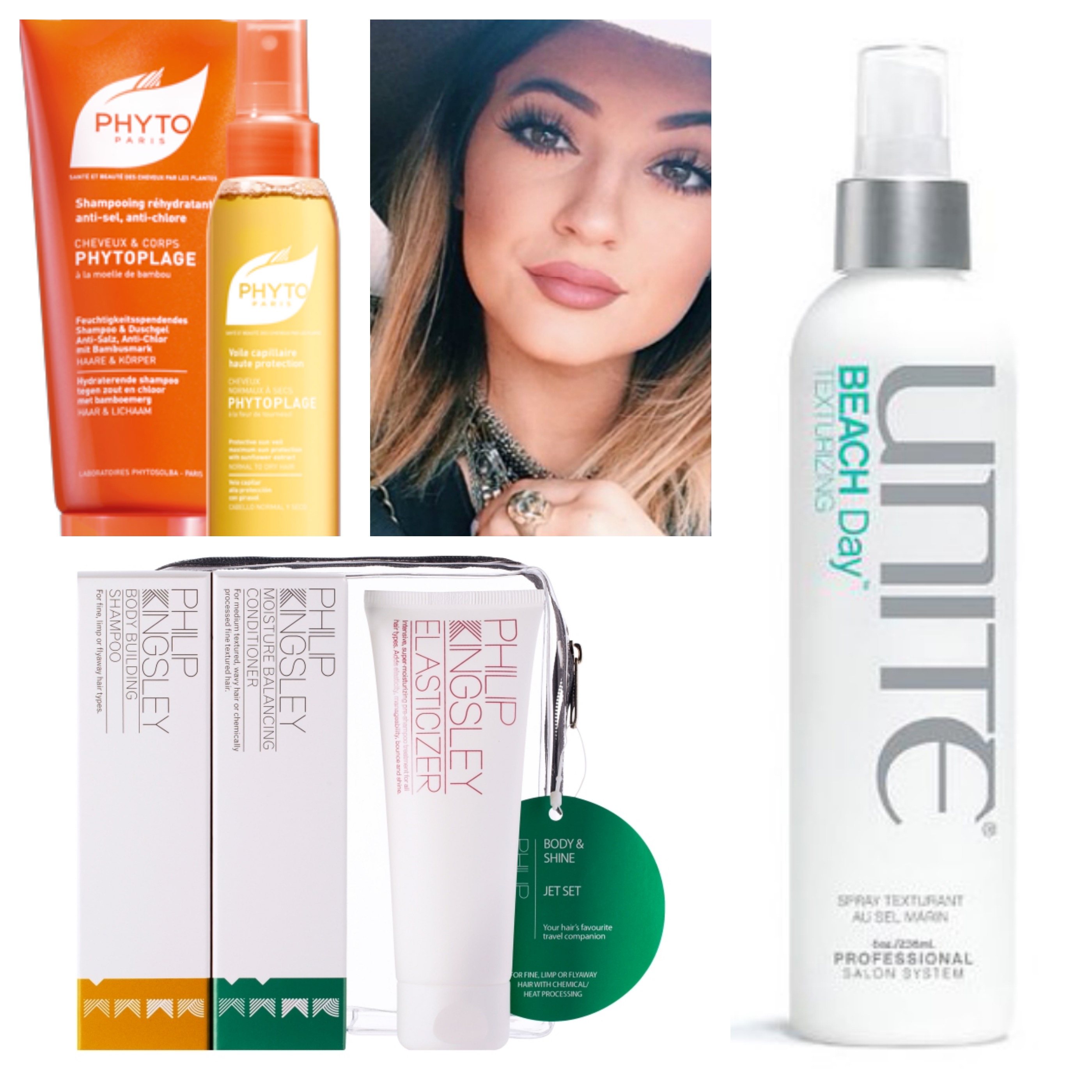 We all feel better when the sun comes out and whilst we are all good at covering up with sunscreen we tend to forget about our hair a little. So we got the team at Inanch London to tell us their top summer hair care products to keep our Gold Class extensions healthy and luscious in this heat.
Exposure to UV rays can break down the proteins in our hair which leaves it looking dull and weakened. It can also have an effect of the colour of our hair, especially if we have coloured our hair. Whilst Gold Class hair extensions colouring process is colour fast and the hair is healthy; it is still best to protect and care for the hair to look it's best throughout your wear.
First up is PhytoPlage by Phyto Paris. These orange bottles offer lightweight SPF protection from the sun's rays and are perfect to enjoy your hair down. If it's windy, maybe try plaiting your hair loosely to help keep it tidy; but the no fail option is always a stylish hat and make like a celeb.
If you are after that perfect beach tousled waves try the new UNITE's Beach Day Texturising Spray adding great volume and texture. Great for keeping away the frizz too on these sticky evenings.
Shampoo & Conditioner wise you need to add moisture back into the hair and Philip Kingsley's range of Moisture Balance Shampoo & Conditioner will set your tresses back on the road to recovery. Top with the renowned Elasticizer and your hair really will be in it's best condition even in this heat.
The full range available to purchase in salon at Inanch London and a selective range online.
Really it's all about protection and then nourishment, exactly the same as your skin care routine.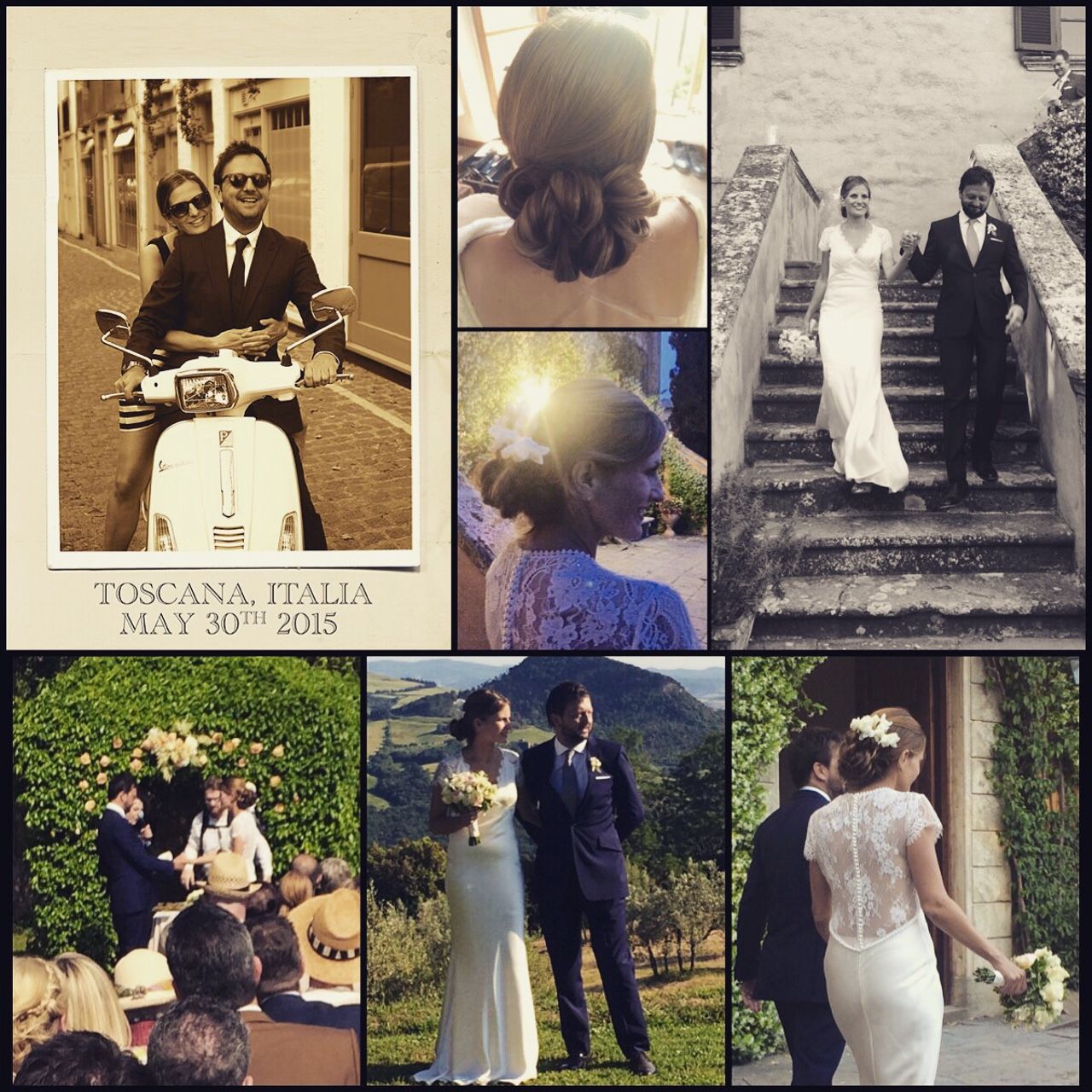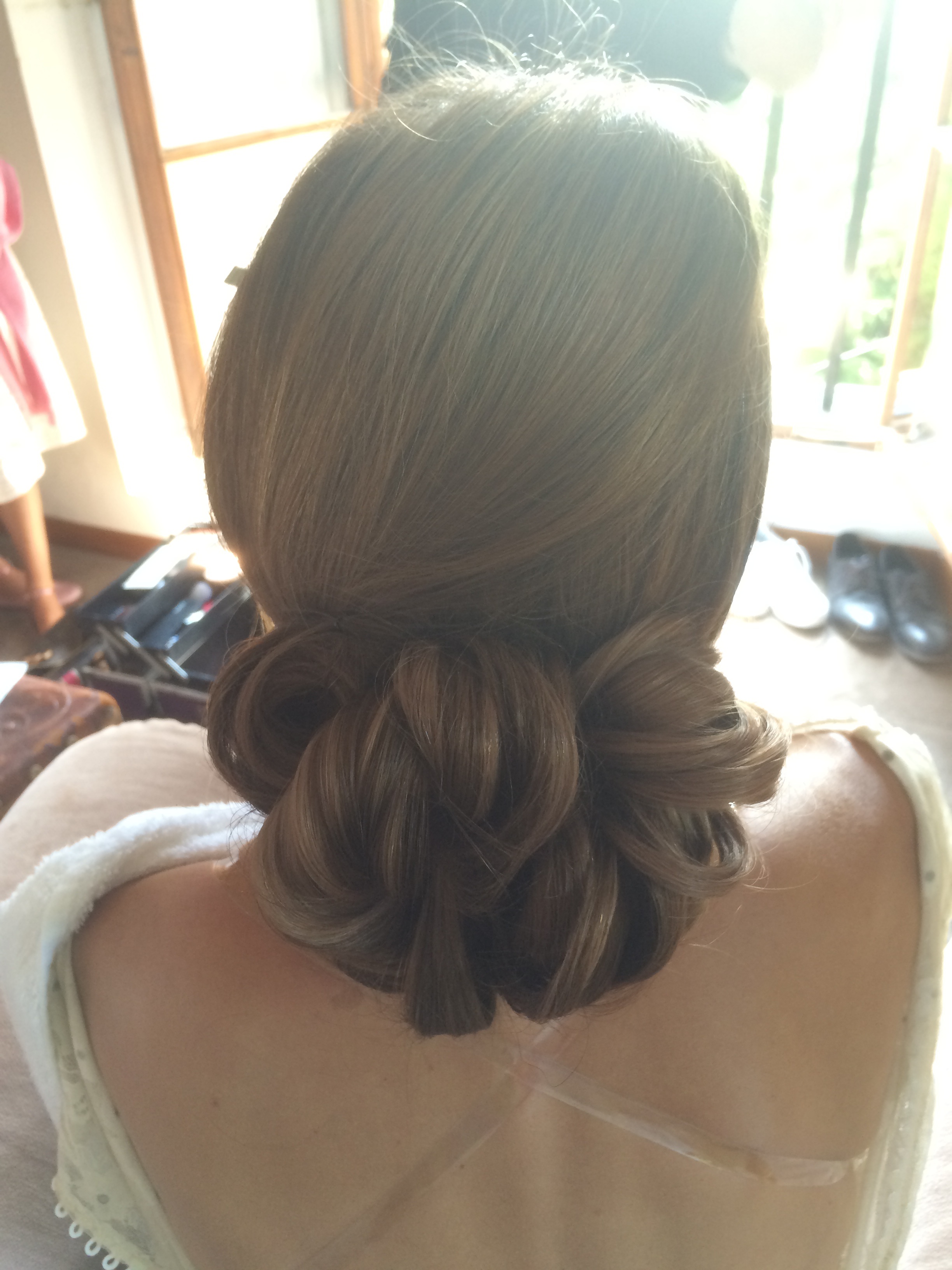 Hair extensions are often used to enhance a bride's hair for their special day, and it was even better when Inanch & Joe Emir from Inanch London were invited to the wedding itself – IN TUSCANY no less!!! We should really be talking about the hair but I think the photos from the magical venue and romantic setting for the Big Day have us very envious indeed.
The bride looked equally magical. Opting for a low romantic bun with plenty of volume and that's where Gold Class made it's debut. The bride-to-be popped into the salon a month before her big day for a consultation with Inanch and to talk through her look and colours. With her colours re-done a custom-made Gold Class Clip In was made by Inanch to take into account her new shades and blend naturally to her own hair.
Inanch fitted the Clip-In on the day. She started by blow-drying and tonging Nora's hair in to nice loose waves. Then, with the front section clipped out to one side, the back was tied in to a low ponytail, before adding the clip-in hair pieces around her ponytail. The hair extensions and Nora's hair had been pre-curled at this point and so all that remained was to pick the sections, create knots and pin securely to create this stunning elegant look. The side sections were loosely pinned and some strands were teased out for a natural, soft look. Finishing off by applying some light hairspray by Inanch's favourite, Unite Haircare.
Veil or no veil was still a last minute bridal decision but either way this style would have worked, and the bride finally went with fresh flowers to compliment the bun. We asked Inanch about using flowers in your hair "You can get a florist to put a wire in to the flower for you which then allows you to insert it in to the hair just like you would with a pin. If it's hot, and especially if you're abroad, try to keep the flowers in water as long as possible."
A truly fairytale wedding and many congratulations and thanks for sharing their special day must go to the new Mr & Mrs Jury. Wishing you the very best for you future happiness. xx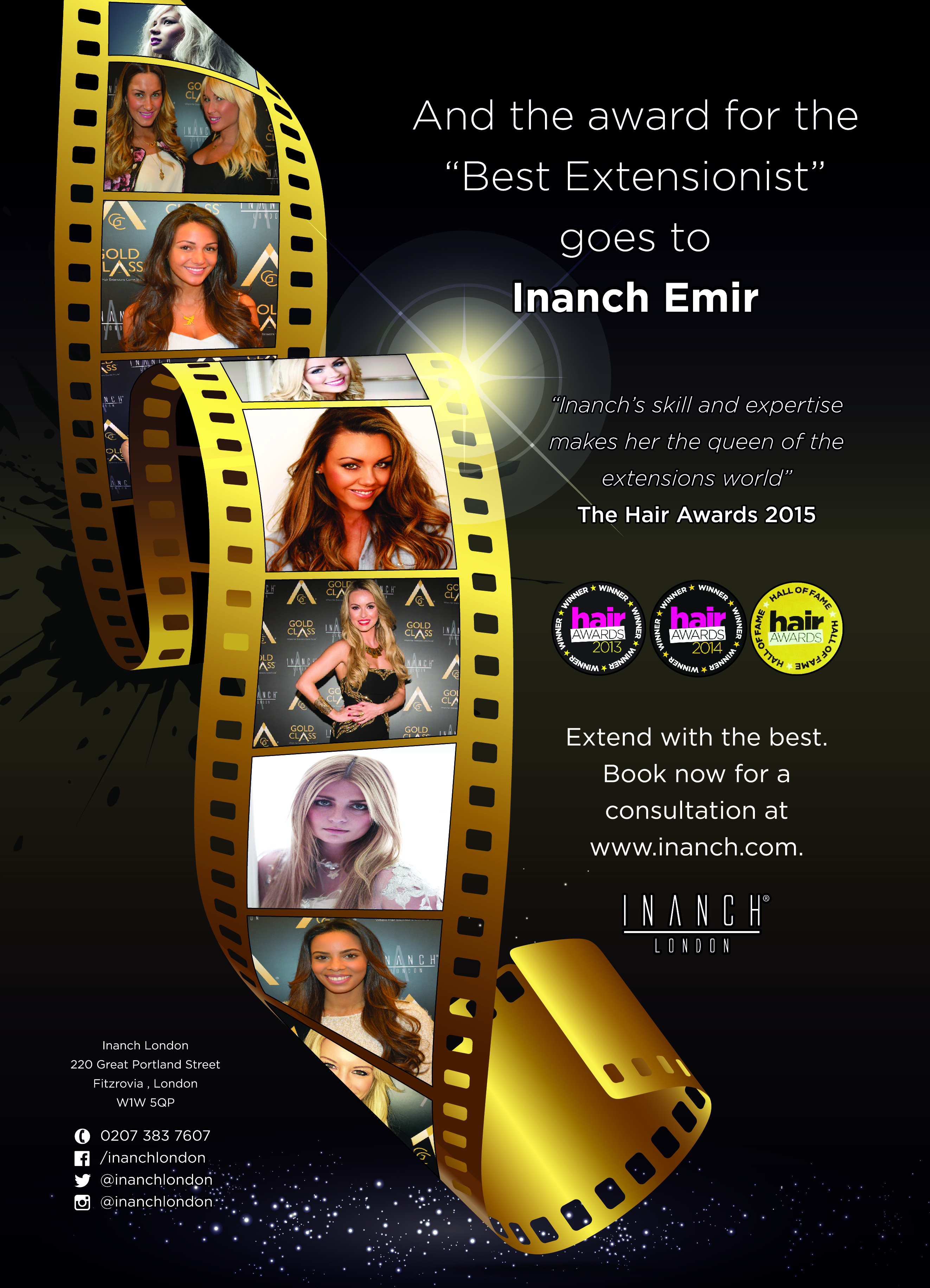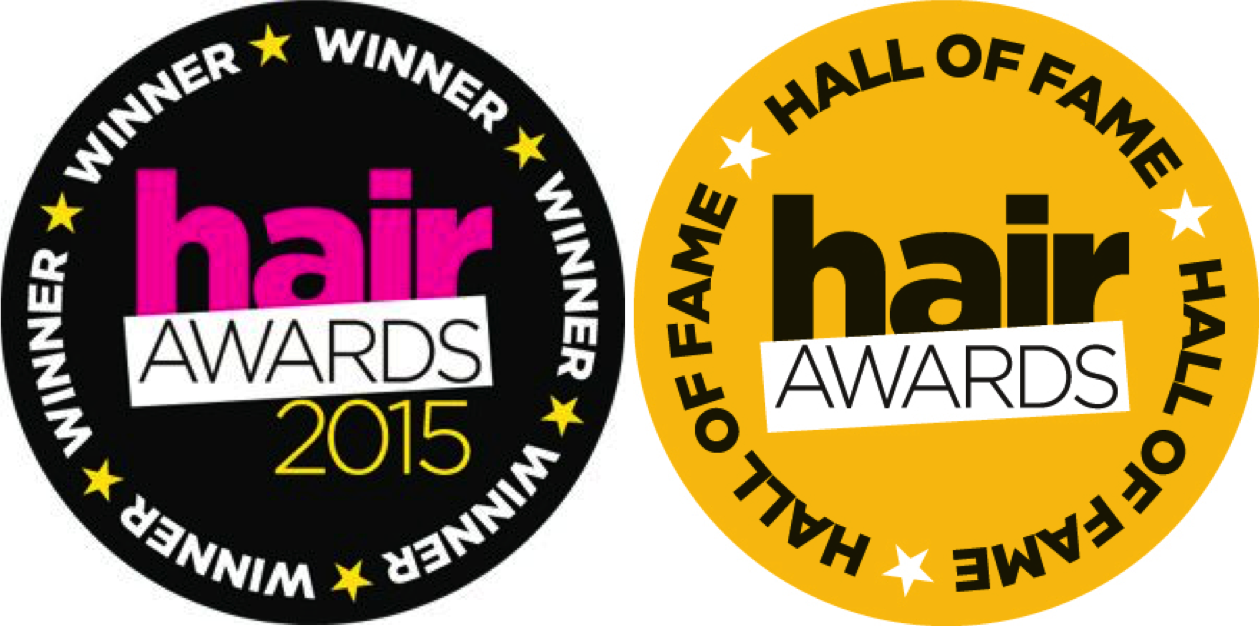 She's only gone and done it again! Three wins in a row for our Inanch claiming the fiercely contested Best Extensionist accolade from The Hair Awards. This also lands her in the coveted Hall of Fame too. Only a handful of hairdressers are in the Hair Awards "Hall of Fame" and Inanch is the first extensionist to achieve this in the history of The Hair Awards!
The Hair Awards are run by Hair Magazine, the UK's leading consumer hair publication, and is judged by both readers of the magazine and an elite panel of hairdressing industry experts. It's the Hair Oscars! If you've not already got yourself a copy of this month's Hair Magazine The Big Reveal then you can take a sneak peek here.
Having fought off some other leading extensionists in the UK, Inanch had been able to show that she has moved on from pure application to be breaking ground and moving extension application on with her Healthy Hair Days philosophy and creation of our fabulous private label hair extensions, Gold Class. "Inanch's skill and expertise make her the queen of the extensions world" – The Hair Awards 2015
"We are absolutely thrilled to earn this prestigious accolade" Inanch Emir "And we can't wait to support the rest of our team and lucky Elite-10 salons extensionists in their entry next year."
We're just waiting for the award itself to land and we will share some more snaps of Inanch's fabulous achievement as we celebrate some more! Inanch will also be exhibiting her 3 fabulous Hair Awards entries from 2013, 2014 & 2015 at her London salon from next month and invites our Gold Class certified salons to visit her salon to have a look at each entry for inspiration and ideas.