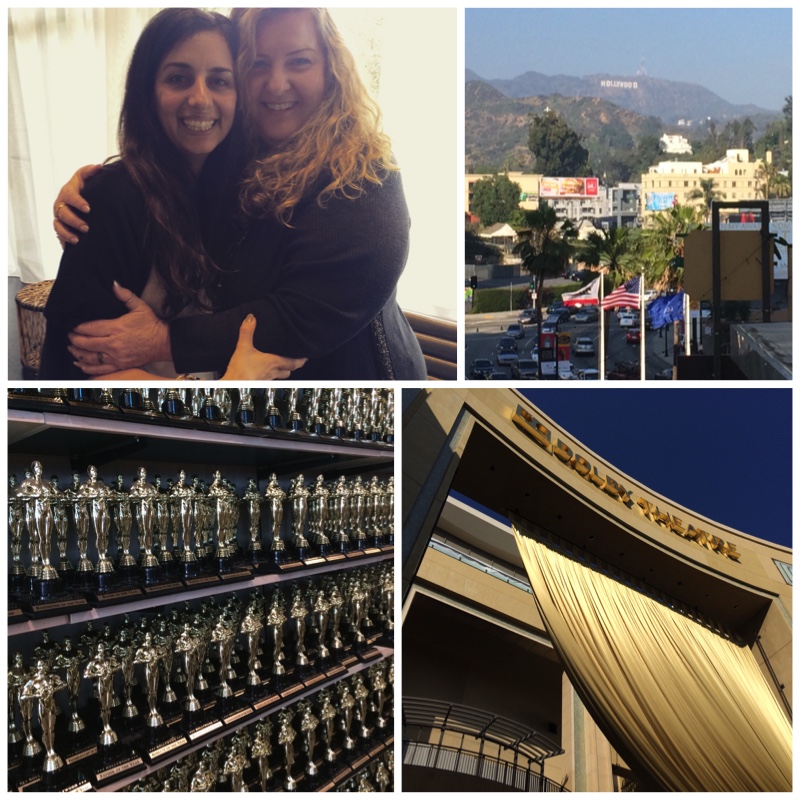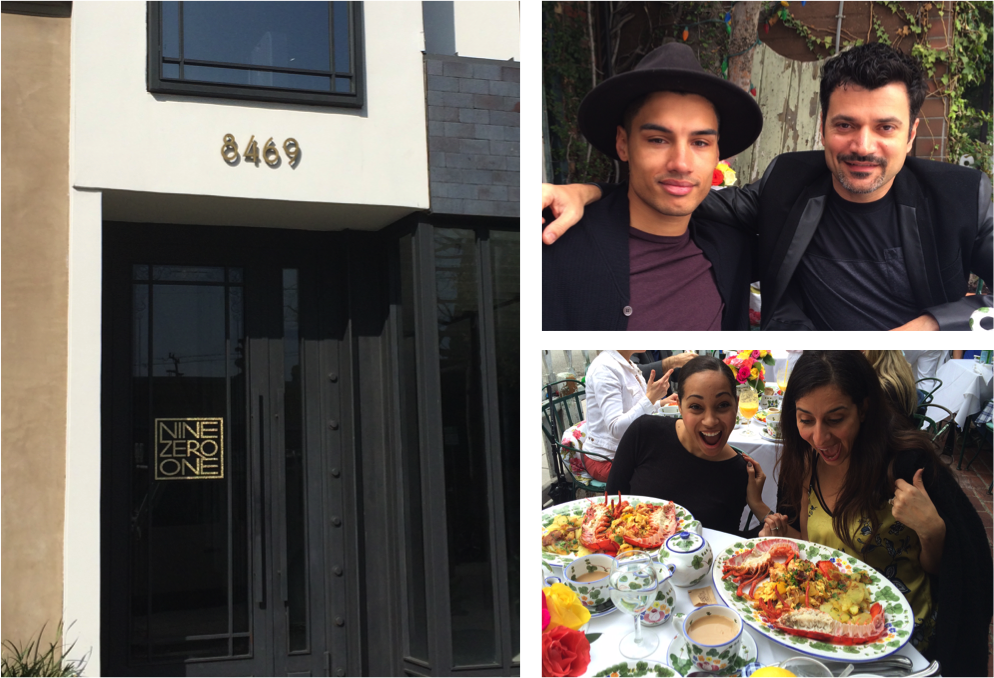 Last month flew by for us and we were lucky enough to spend a week state side – all in the name of research of course!
We hit LA with a list of amazing places to see and people to catch up with. First up was top USA celebrity hair extensionist Sheila Stotts who we have been in touch with for a while and could not pass up an opportunity to get together and share all things hair extensions over a drink. Such a lovely and talented lady and naturally Inanch & her got on like a house of fire!
Having spent a little time window shopping in Beverly Hills and Rodeo Drive, we headed to Hollywood as the Dolby Theatre was prepped and ready for the Oscars. We've practised our acceptance speeches too!
Whilst we were in West Hollywood, we had to head to celeb hot spot salon Nine Zero One and meet up with the fabulous team who are responsible for creating those stunning hairdos we see on the big screen and in US magazines! So lovely to see the salon in full swing with many famous faces starting their Oscar preparations and at their new spot in Melrose Place. Good luck girls in new your new home xx
We also made time to spend with our very special friends Siva Kaneswaran and his gorgeous fiancee Nareesha McCaffrey who both moved out to LA last year. This lovely couple showed us the best places to hang out including a fantastic bike ride from Santa Monica Beach to Venice Beach and a sumptuous lunch at The Beverly Hills Hotel! Now back home, we can't wait to start putting our inspirations and dreams into reality. Watch this space …