Tag Archives:
healthy hair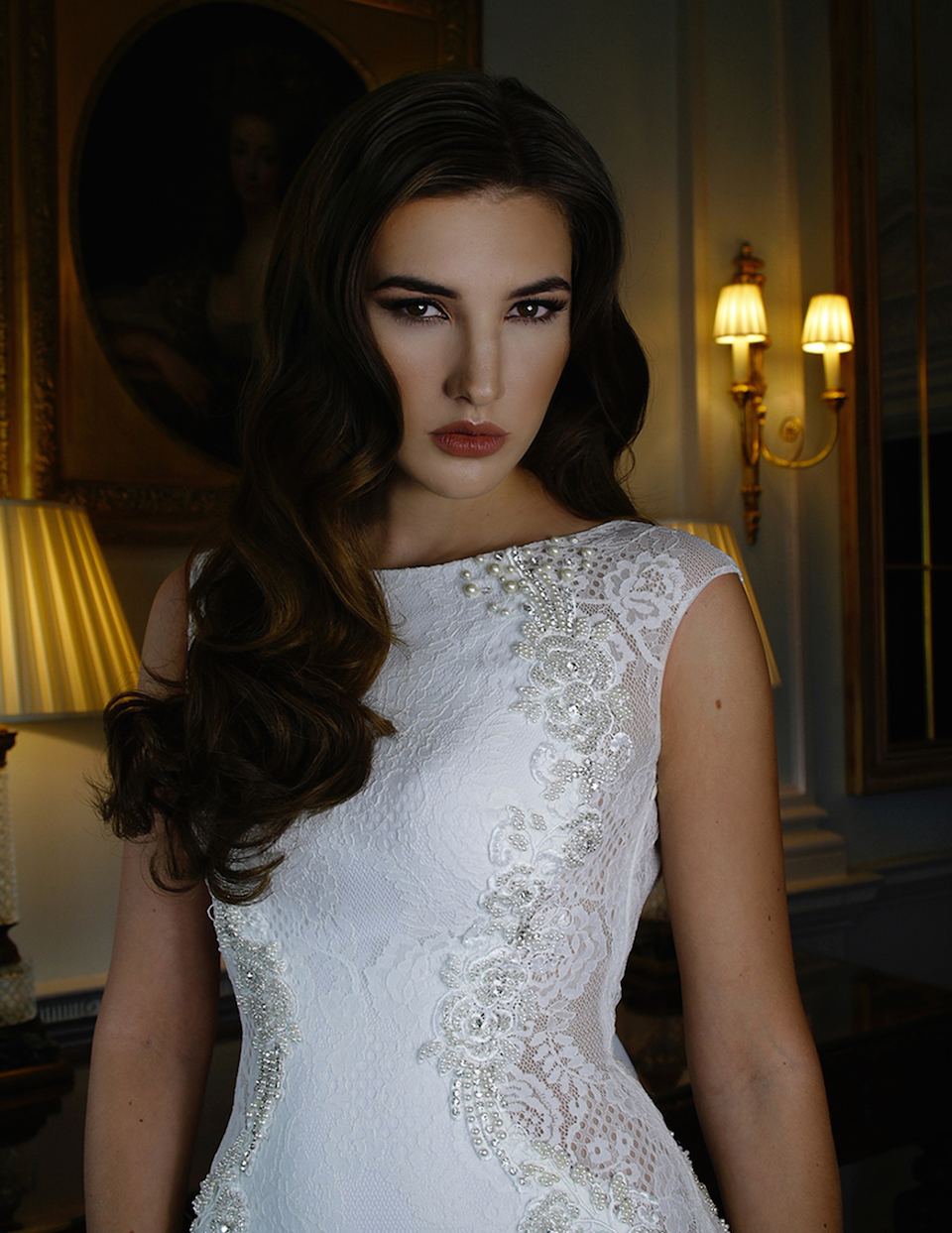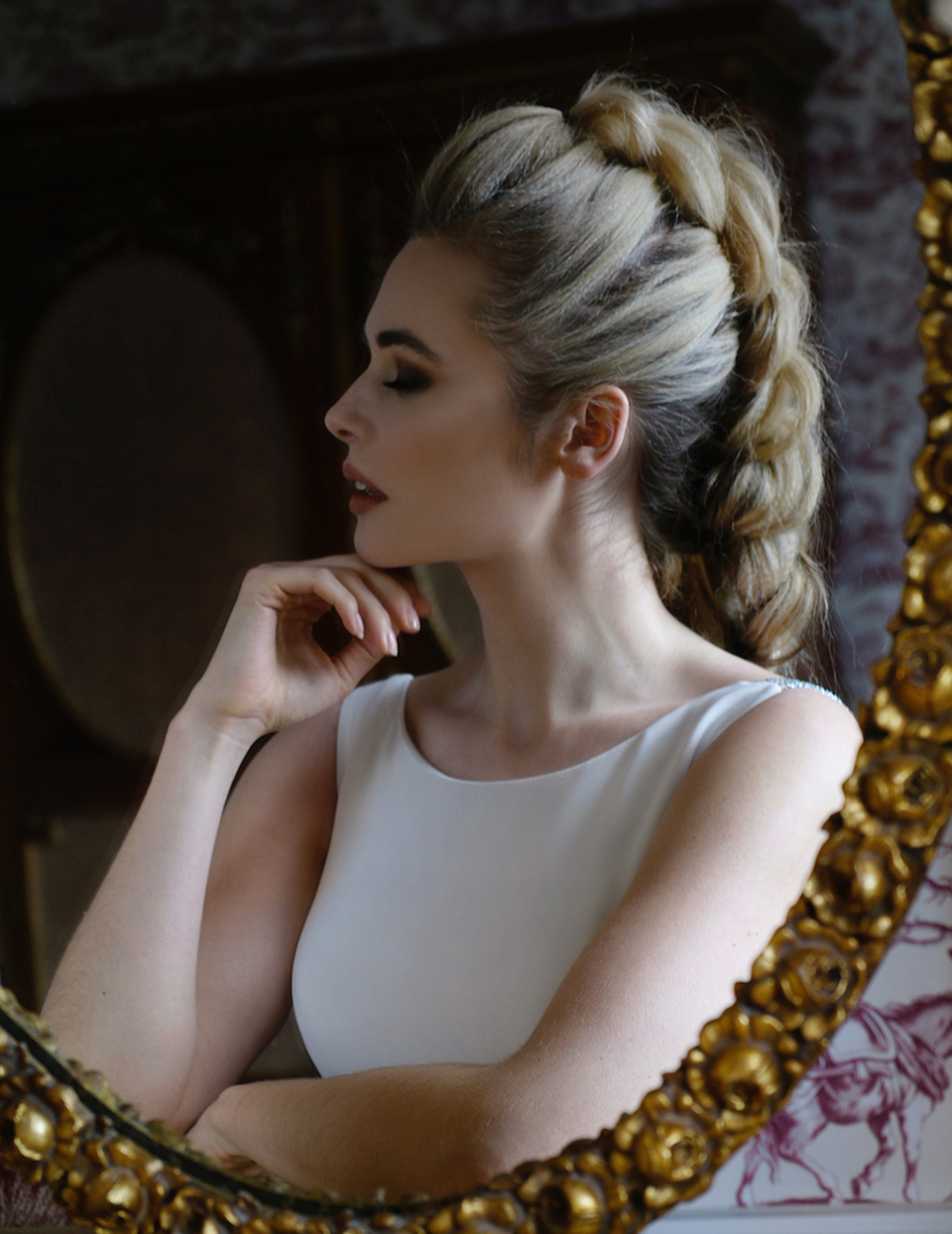 The date has been set, the dress found. Now it's time to start planning your most important hairstyle ever and our founder, Inanch, counts us down:
12 months to go…
It's never too early to start talking about wedding day hair, especially if you're planning on growing your hair or changing colour, that way your hairdresser can book in all the appointments you need in advance.
10 months to go…
As soon as you've sorted your venue, tell your hairdresser. They may also need to book time out of the salon to come and do your hair so the more notice you can give the better, advises Inanch.
9 months to go…
Now is the time to start thinking about the health of your hair so that it looks it's best. As well as booking in for in-salon conditioning treatments at every appointment, make sure you're using an at-home mask once a week at home. We love Philip Kingsely's Elasticizer. I know it sounds boring but it really does make a difference and when you've put so much time and effort into every other aspect of your big day doesn't it make sense?
6 months to go…
The dress is ordered, time to show your stylist. Now is when you can actually start planning your look. Take into consideration if you're wearing a veil or hair accessory or if you want to to be able to change your hair for the evening party. Take a look at our collections for more hair inspiration.
5 months to go…

Nearly all of my brides wear extensions as it makes such a difference to the appearance of your hair for photos. Try them out before your big day to get used to how they feel in your hair and to try the look you want with them to check you can't see any bonds.
3 months to go…
If you have your accessories and veil then have a trial of your hairstyle with your hairdresser. I always get my brides to try and keep the style in place for as long as they can after the appointment – rather than taking it down straight away – to get a feel for how comfortable it is and to check that it stays in place more than just a few hours!
2 weeks to go…
This is the time to get your ends trimmed and your roots and colour sorted. By having your cut and colour done a few weeks before your big day it will still look really fresh but more natural.
1 week to go…
If you've decided to opt for extension then now is the time to get them in.
To book your bridal hair consultation talk to one of our Gold Class extensionists at our select salons around the UK.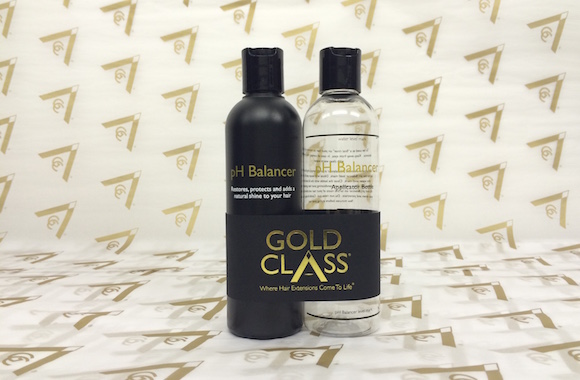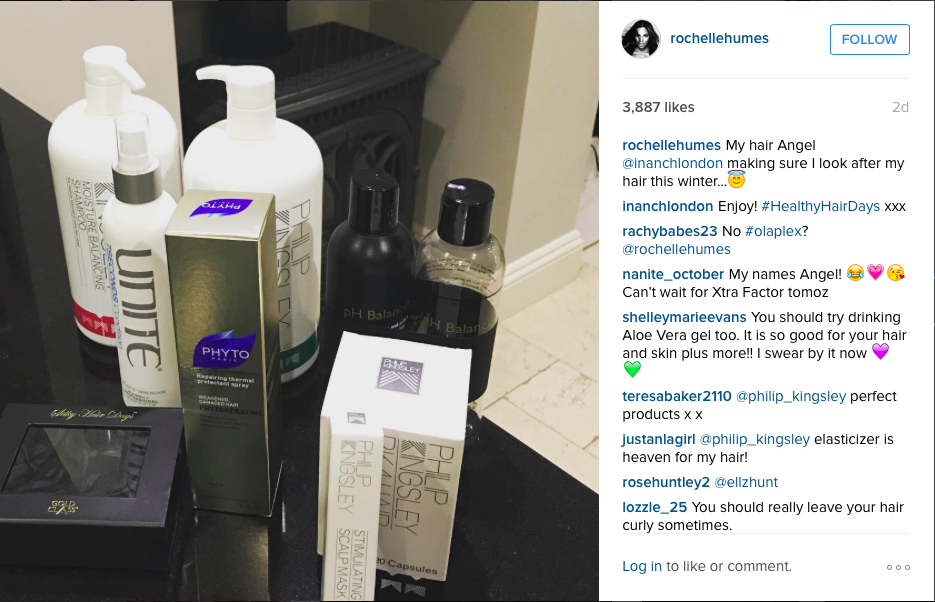 We are really excited to be releasing our very first hair care product in time to add to your winter hair care regime. The pH Balancer is the hero product for all hair extension wearers to offer protection against the environment. Essential for holidays, swimming and as added protection to fight against the everyday stresses on the hair; the pH Balancer acts as a deep conditioning treatment.
A simple rinse (the final rinse) with this leave in conditioning treatment will restore your scalp and hair to it's true pH balance and lock in moisture to create healthy looking hair with a natural shine.
Rochelle Humes instagrammed her pH Balancer as part of her winter hair care regime alongside the Gold Class Silky Hair Days and other prescribed products to give her locks the Xtra Factor!
Bottle size 250ml and comes with diluter bottle. Available to buy from your Gold Class select salon.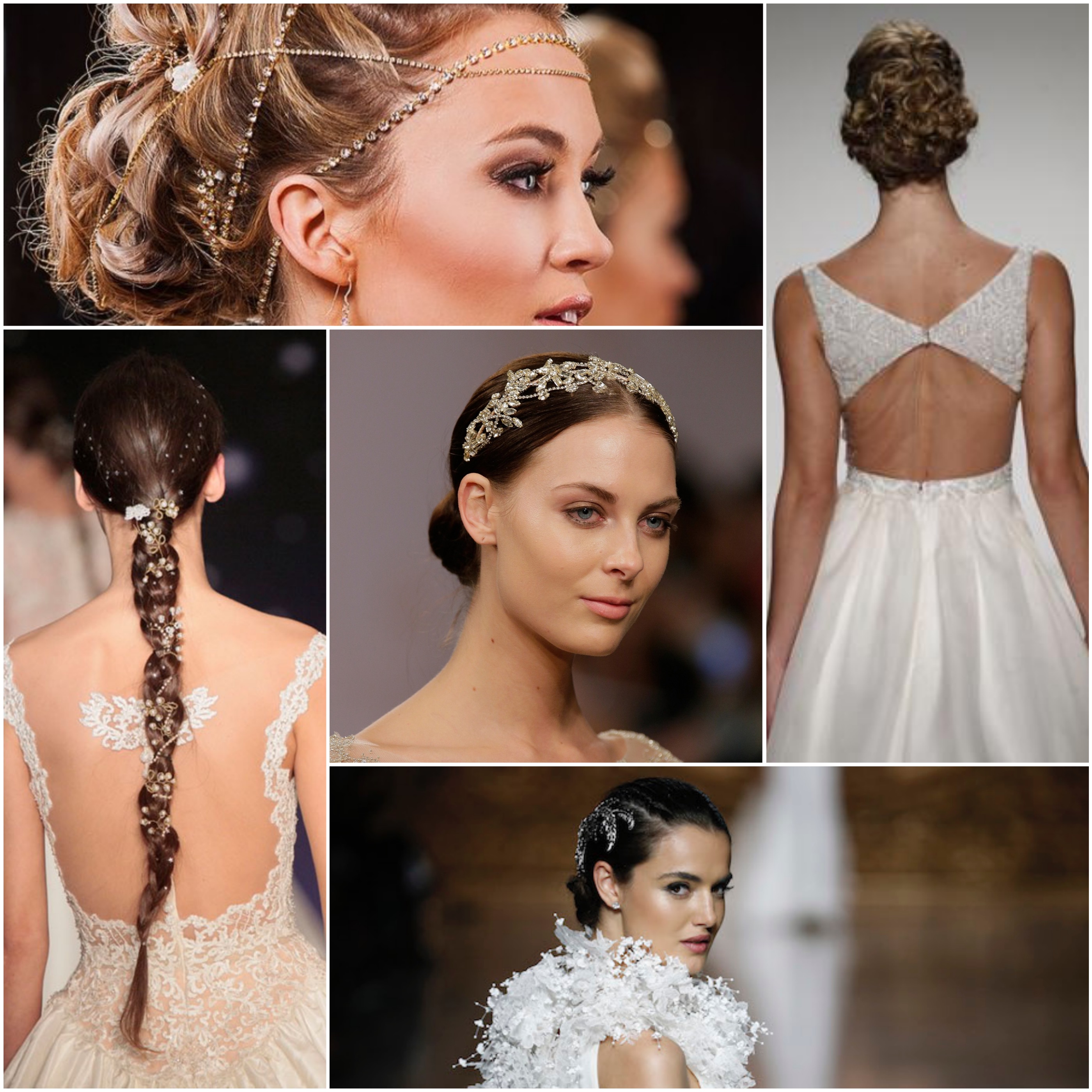 With Christmas approaching it's also lovely to see so many winter brides.   Our founder Inanch Emir has created some stunning bridal hair and you can see her Tuscan Summer creation in our earlier blog with wispy strands and flowers in her hair.  But what can we expect to see this winter time?
"Winter weddings are definitely more structured with brides opting for more classic clean lines.   Accessories are all about the sparkle and slide combs are very popular this year with a vintage feel."   
So with this in mind, we have trawled the AW16 Bridal Catwalks to find you some inspiration for your brides. These images show the elegance of the ballerina bun, through to a simple breathtaking plait as well as intricate undo's taking your hair off your face and making great use of all things sparkly.  It's worth thinking about your dress, the back shape and also how you normally wear your hair.   Brides may want the added volume and length for their wedding day, but it's not advisable to go too far away from how you like to have your hair.  The biggest catwalk trend has to be the accessory.  If you aren't wearing a veil you can have more fun with jewels and we can recommend this little page from Vivien J Accessories to find some beautiful bespoke hair jewellery.
Don't forget your autumnal hues too and add some warmth to your hair colour.  Our current favourite has to be our Rich Rose. 
Book a consultation with your Gold Class salon to chat more about creating that perfect wedding hair do.
Fashion Weeks around the globe have drawn to a close and we've some amazing hair inspiration. Not all of it is suitable if you wear hair extensions and so we've reviewed the shows to find the stunning looks to try at home with your Gold Class hair.
The overall theme is 
healthy hair
.   A philosophy close to our heart it's time to treat your hair to some TLC and we can't speak highly enough of
Philip Kingsley's Elasticiser
to restore moisture and we recommend using this weekly to keep your tresses perfect as we head into winter.    The styles then enhance your hair with simple looks, often undone and natural.  We adored this Dolce & Gabbana ballerina bun with soft wispy hair for red carpet, christmas parties and work.  In fact, anytime!
Partings seem to play a big role this year from the perfect centre parting to the side sweep.  Milan Fashion Week saw the return to the quiff.  With a slight twist Dries van Noten show had 40's rolls which are easy to replicate with a few bobby pins and hair spray.
Accessories were everywhere from the humble bobby pin, scarves and jewels. Treat yourself to a few more as you will definitely use them right through to summer next year.  We loved this elegant clip from Chanel bringing pigtails to the catwalk.   We also loved Marni's twisted bunches making sure they are no longer reserved for the school playground.
Harping back to our youth again; crimping is back and if you can't lay your hands on your old crimping irons try this little cheat – create a fine plait and run over with your flat irons before undoing and repeating.  You don't have to do your whole head either, as you could add this texture to just a section of your head.  Have fun and try this over the weekend.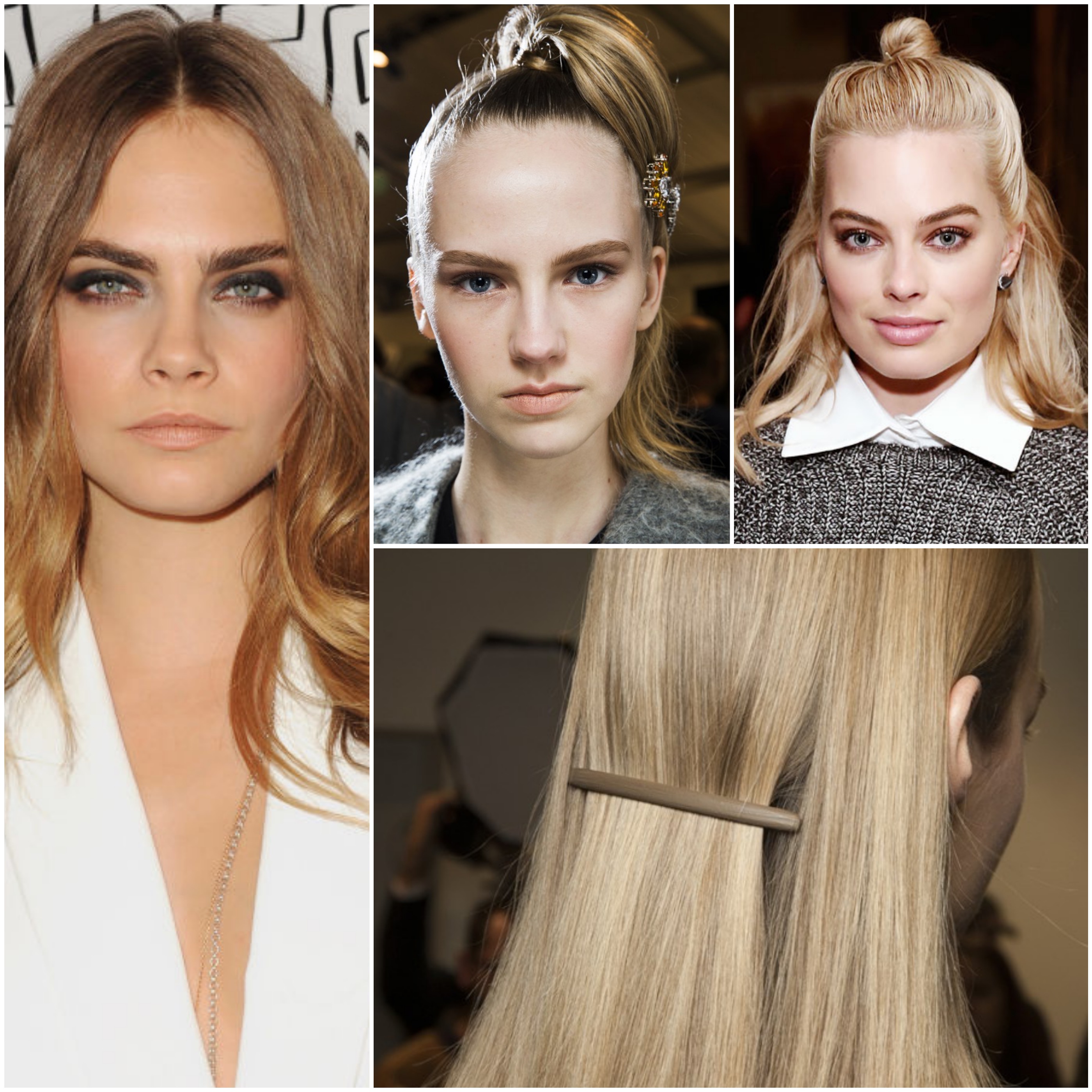 It's time to think ahead and turn our attention to the Autumn/Winter hair trends and start thinking makeover time! Vogue's review has Gold Class written all over it with a "move towards a more luxurious, expensive look."
Healthy well-kept hair is the order of the day and this fits perfectly with our Healthy Hair Days philosophy to keep your mane lustrous and strong. Bouncy blowdries, think Kate Middleton, are in!
Colour wise we always tend to move down the spectrum away from summer blondes and into the warm chocolate hue brunettes. But before you head straight there maybe opt for the on point Bronde look of the likes of Cara Delevingne and Blake Lively. It's in between blonde and brown – flick through these celeb blondes. If you fancy something a little different red heads are also popular – a rusted red shade is perfect.
Now how to Style your tresses? Don't be afraid to show off your healthy locks and bouncy blowdry with a few hair swooshes, but if you after a more casual look maybe opt for the 'hun' it's a half bun. For your night out and red carpet looks, sweep your tresses to the side and either pin in place or create a low side pony. You can then have fun with accessories and different takes on your pony. More accessorized updo's were seen on the catwalks with Oscar de la Renta jewelled topknots and Chanel ribboned-french twists.
Our Gold Class salons are taking bookings from September, so give them a bell to book your consultation now and get your new look sorted ahead of the change of season.