Tag Archives:
hairspiration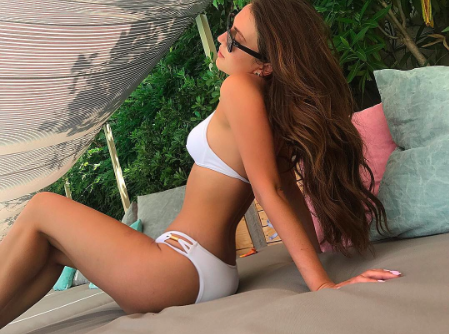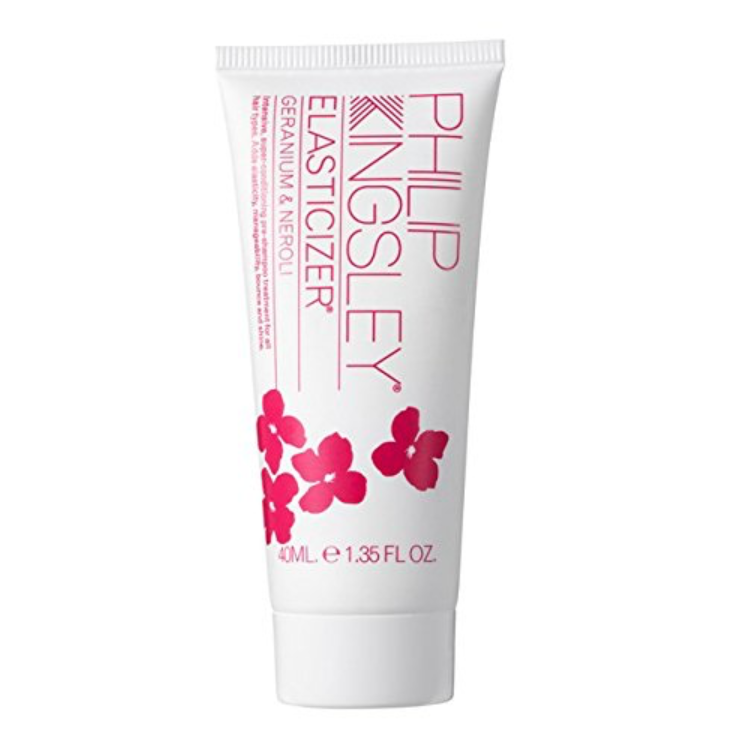 We asked the current Hair Awards Best Extensionist, Lee McCrudden, to tell us the advice he gives his clients at Inanch London for the perfect summer holiday hair care routine.
"I try to tell my clients to avoid getting their hair wet in sea water and chlorinated pools by keeping their hair tied up. But if they do get their hair wet then they absolutely have to wash it as soon as possible.
"Here at Inanch we are really big fans of Philip Kingsley products and no more so then Elasticizer. This is a must for your holiday packing. Damp your hair and add as a leave-in conditioner. It's heat activated so the sunshine will do all the hard work and deeply nourish your hair whilst you chill out. Leave it in all day long and your hair will be AMAZING.
"If you're looking to protect your locks from the UV rays, spritz over Phytoplage Sublime to protect the colour and lock in moisture; and don't forget your hat!
"We know plaits or a messy topknot are perfect beach hair inspiration. For those beach waves, Lee recommends plaiting your hair whilst damp (don't forget to add your Elasticizer) and leaving it all day before undoing for the evening for a nice gentle wave and ultra soft tresses. A little R+CO Dry Shampoo Paste adds a little texture too."
Don't forget all your usual hair care routine too keeping your tresses tame and all your favourite Gold Class products to help.
To see Lee's latest hair transformations, check out the Inanch Instagram stream. Our Summer Hair Pinterest Board has plenty of great inspiration for you.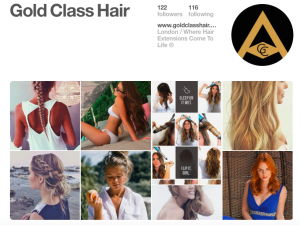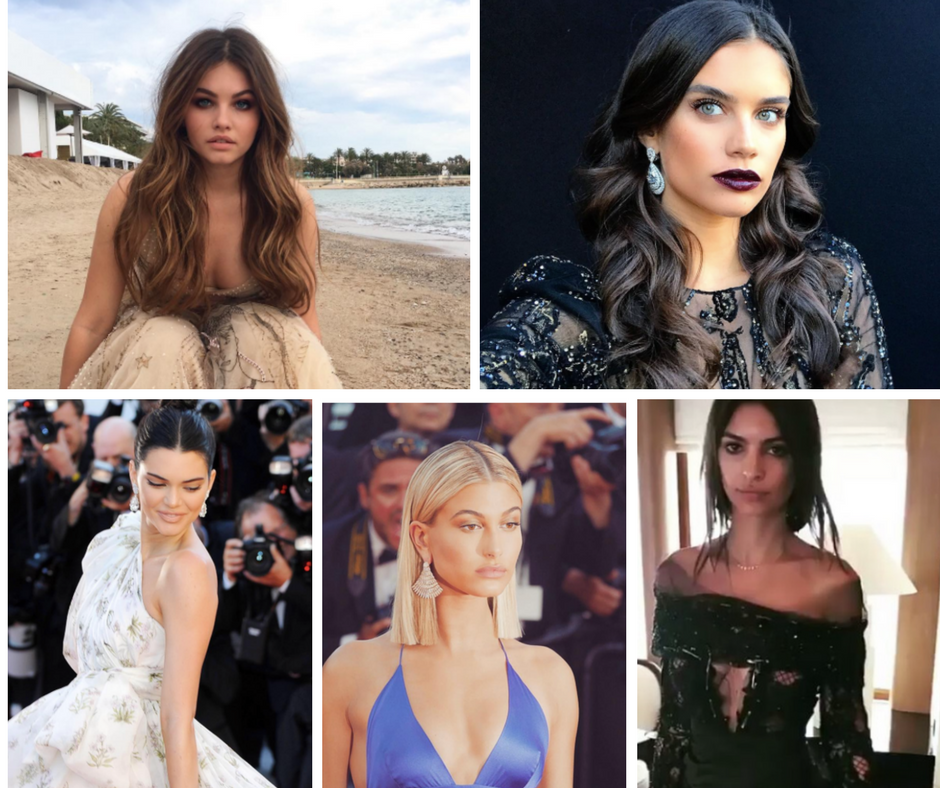 We love awards season and Cannes Film Festival is definitely one of our favourites. So we thought we would share with you our five favourite looks straight from the red carpet.
Kendall Jenner
Kendall turned heads in her stunning La Perla couture, complimented by her simple yet sophisticated slick-back-bun. Complete this look with Gold Class Argon Oil to keep stray hairs in check.
Thylane Blondeau
Thylane was not afraid of fly-aways, opting for an easily maintained beach wave look. Beach waves look great with ombré as it emphasises the different shades and layers in the hair. See our range of ombré clip-in hair extension shades, and talk to your extensionist about recreating this look.
Hailey Baldwin
Hailey's blunt bob is so sleek on and on trend. Mixing blonde hues like our …. give a more natural look whilst the extensions help to hold the shape and thickness of the lob on the shoulders.
Sara Sampaio
Sara Sampaio adopted a traditional red carpet chic look which beams class. Clip-in hair extensions can also recreate this look beautifully by adding volume and shape.

Check her Instagram feed for even more great looks from Cannes here.
Emily Ratajkowski
We love braids as you can dress them up or down and look great at any occasion, whether that's on the red carpet or basking in the sun. Emily opted for the messy braid look, completed with a black bow to complement her gorgeous gown.
Some of these looks can easily be mastered by yourself, but if in doubt, consult your stylist or ask your extensionist for a free colour match, fitting and styling at one of our elite salons.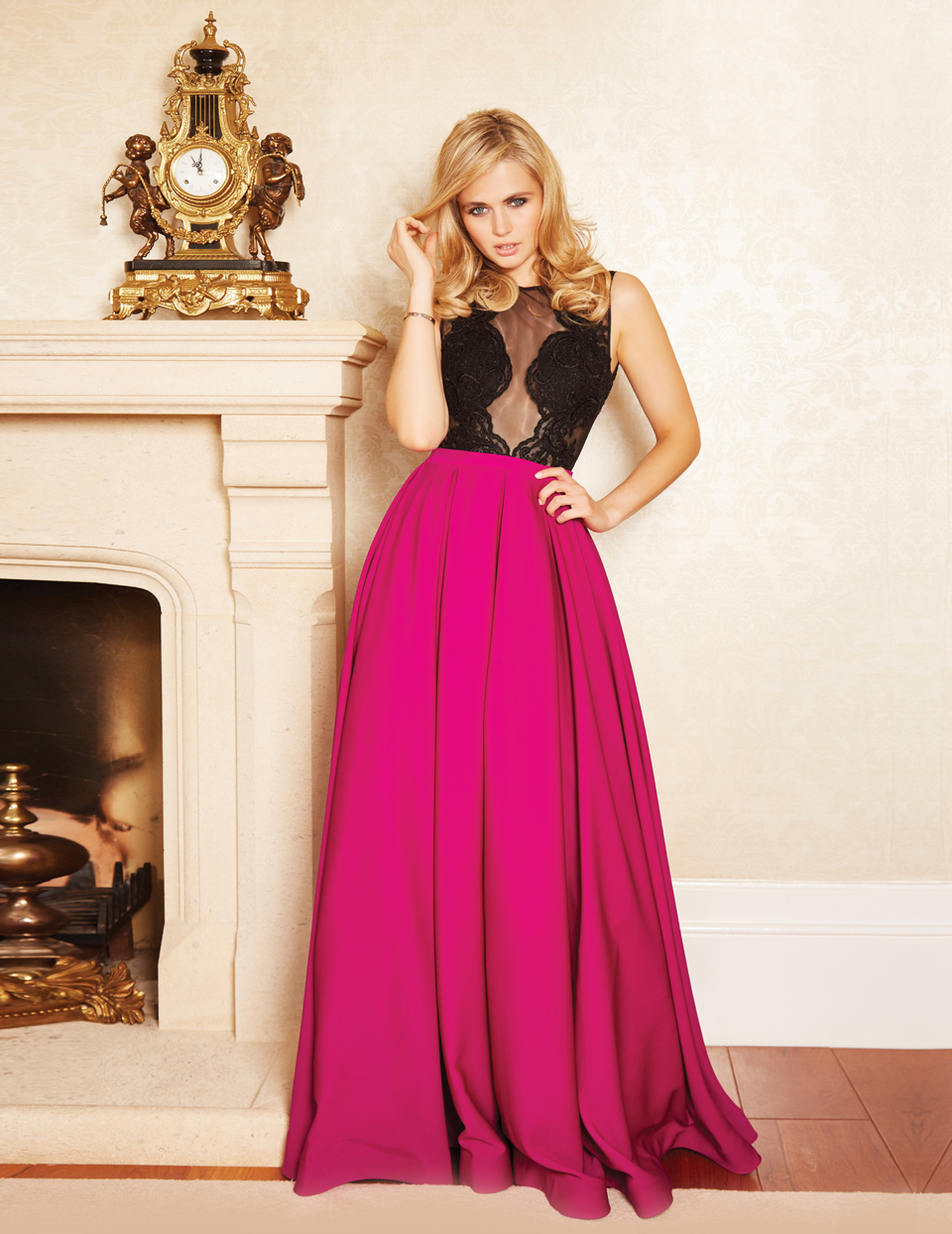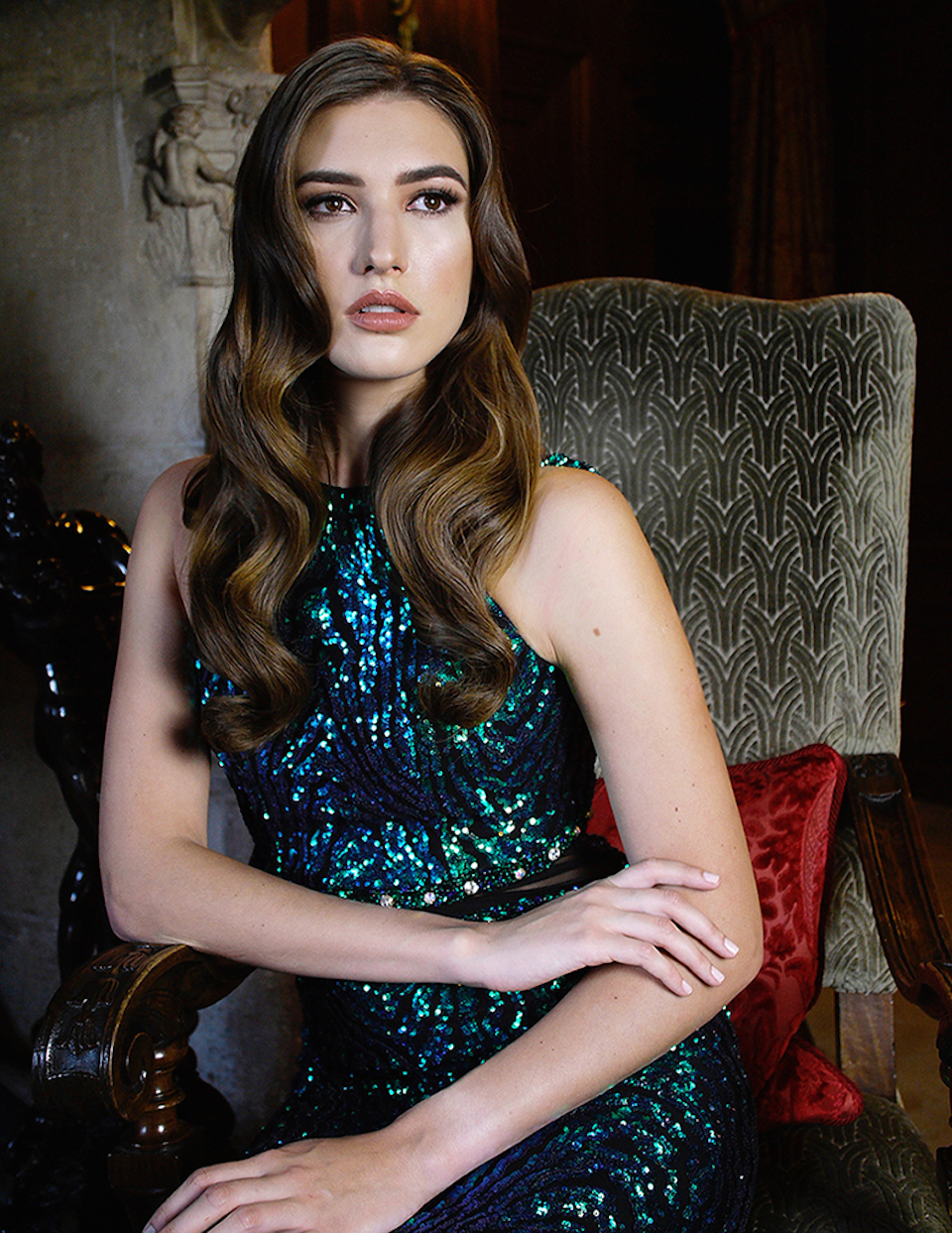 We've been busy creating not one but two collections, which together is our Couture Collection.
Created by Gold Class founder Inanch Emir from our flagship Salon Inanch London who explains more about the look for the first shoot "We have concentrated on creating the most natural look for each of the models through a choice of colours and manageable lengths to use extensions to give added volume. This gives a sense of healthy hair, which is very important to our clients & us."
The second installment continues to showcase the natural beauty and quality of the hair extensions in the uber glamorous surroundings of the historic Cliveden House.
Amidst the opulence of this historic venue and luxury hotel; Inanch was keen to develop the collection with the addition of two models and to incorporate the spring summer trends. Manageable lengths with added volume give a sense of healthy hair to each of the models.

"Creating updo's with plenty of volume and texture shows the wearability of our extensions and how expert application can allow for this so extension wearers can have fun with their hair. Working with the hair to create natural-looking waves either for an effortless day or for evening glamour; the Gold Class extension's quality of hair shines through."
Choose your favourite look for the collection here.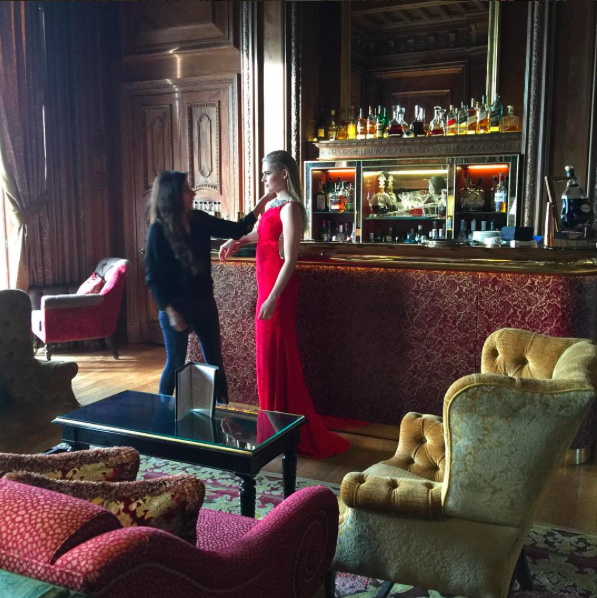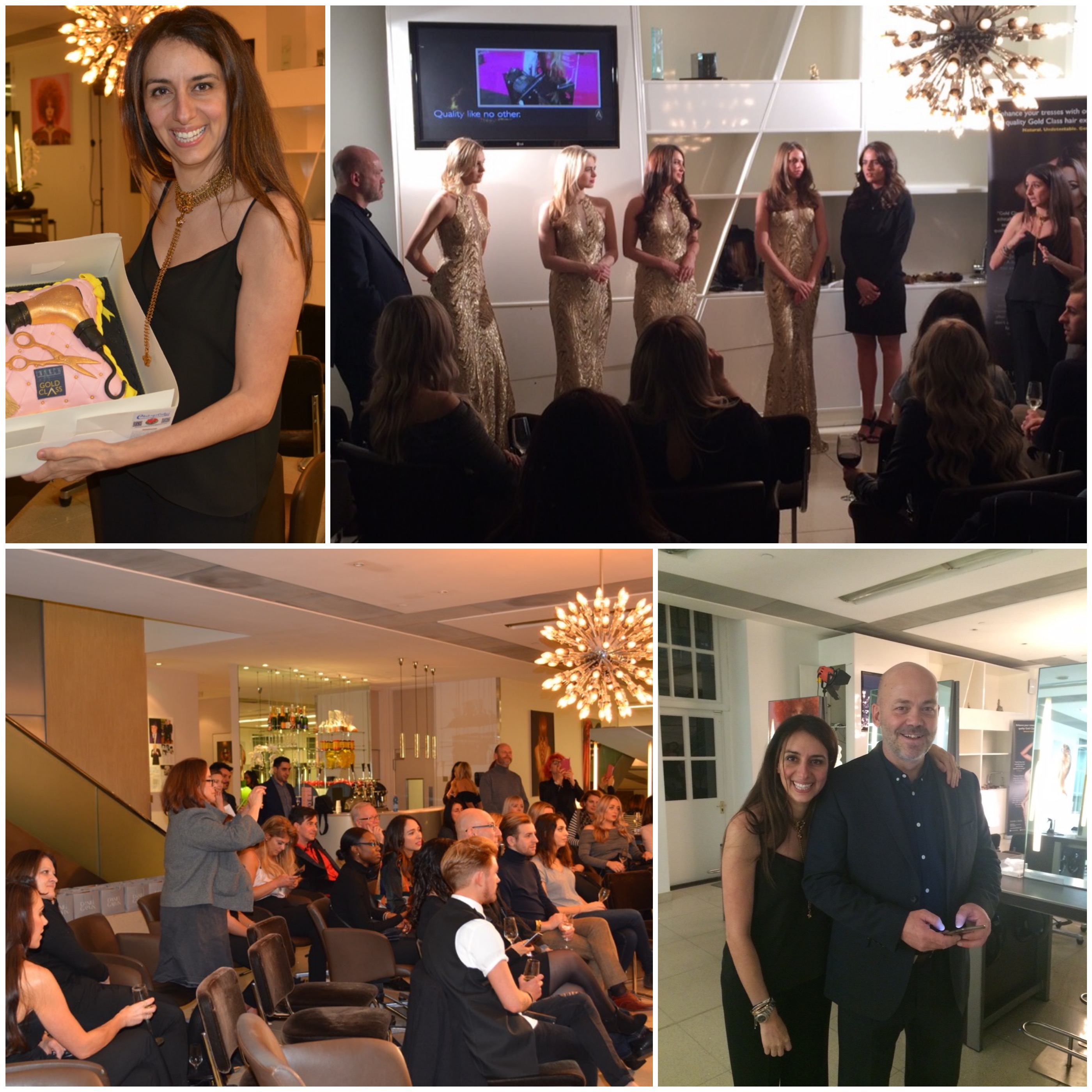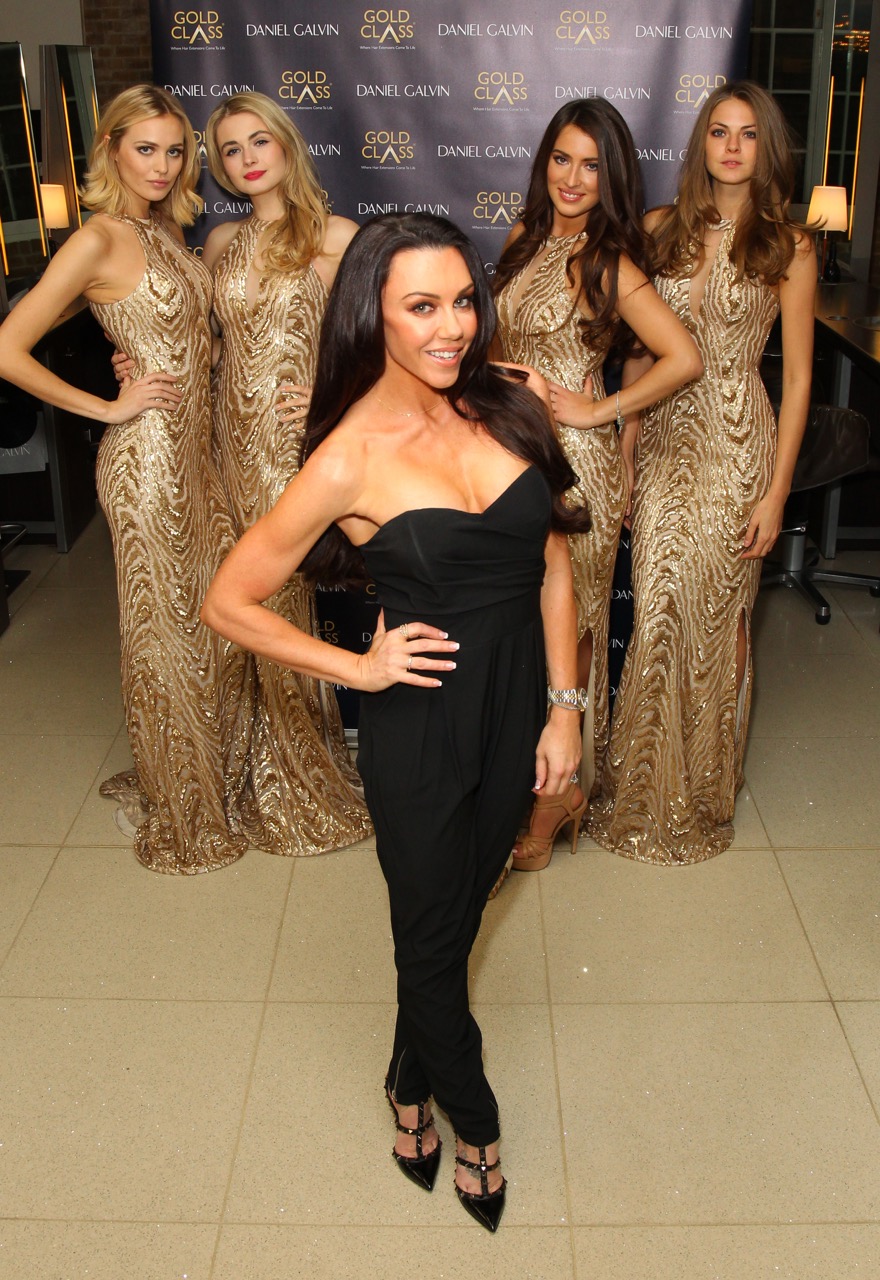 You already know Daniel Galvin is an Elite-10 salon but we wanted to have a joint launch party and share exactly why they have chosen to work with us at an exclusive press event. We didn't want you to miss out too so here are the evening's highlights….
We took over the lower ground floor of the flagship Daniel Galvin salon in Marylebone with over 50 guests joining as Stephen Nurse, Operations Director for Daniel Galvin, introduced Inanch Emir & Rebecca Lennon (Daniel Galvin's Principle Extensionist) to talk about Gold Class extensions and what makes our brand a class above the rest. The audience included trade & consumer press, bloggers, personalities and members of our other Elite-10 salons; listening on as Inanch talked about her passion for hair extensions and why she started Gold Class. Becky (Rebecca Lennon) talked about her client type and how she can use extensions with her team to create natural looking hair – at the heart of what Daniel Galvin are all about. Alongside their questions, Inanch and Becky had prepared four models to discuss their looks and benefits of extensions to each: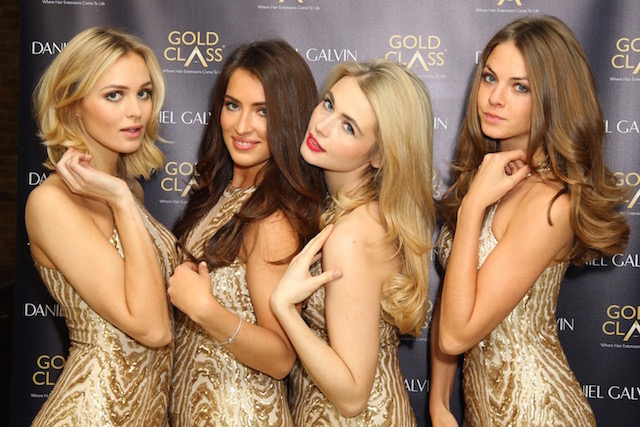 Ianthe – with only around 25 strands of Gold Class to help keep the volume of her on trend lob which she had for a couple of months.
Laura – full head of warm blondes new in that afternoon and so natural everyone thinks it's her own hair which is perfect for her modelling work.
Anastasia – likes her length at 50cm and full head of extensions curled.
Beth – full head for 'new to extensions' Beth who can't stop swooshing her hair.
Right on cue Michelle Heaton pulled out her Gold Class brush in her handbag to prove the point about caring for your hair extensions. The models joined in to share their top tips of caring for extensions too #SimplyGoldClass. Journalists were then invited to see the hair and equipment up close and to mingle with the team to ask their most burning questions whilst enjoying nibbles and some fizz. We also had our latest products there – more hair care essentials and some new hues – more to follow on these soon.
You did miss a rare opportunity as Inanch herself modelled our Silky Hair Days cap beautifully and the team at Stages Hair Design from Bristol brought along a beautiful Gold Class cake for everyone to share. #nomnom
Watch the exclusive Gold Class treatment VT we shared at the beginning of the evening here
Credit: Andy Barnes Photography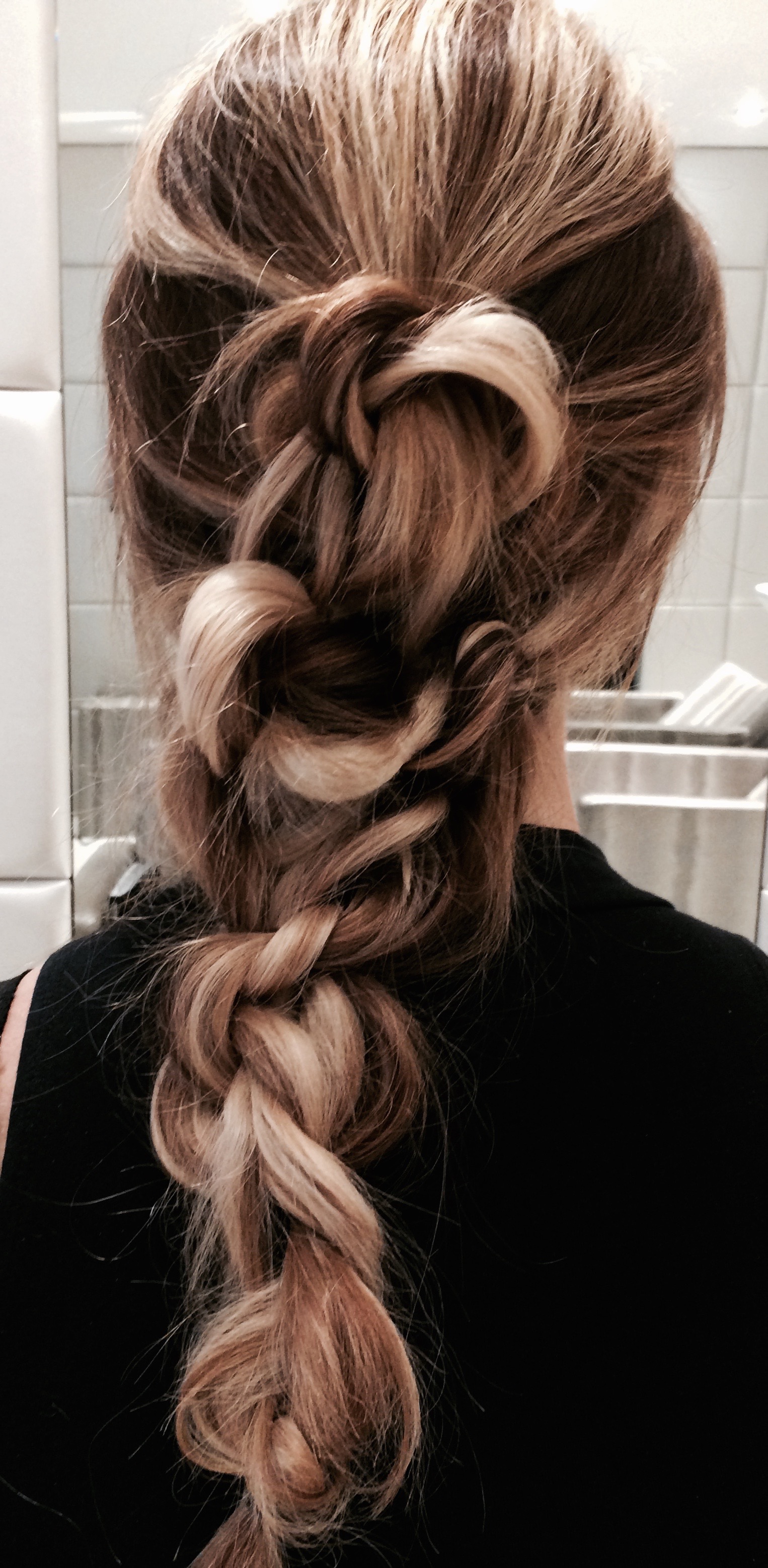 A new year gives us more confidence to try something new with your hair. If a whole new transformation is not your thing, and you just want to know the trends to try; then we've got it covered for you. Claire and Alison from our elite-10 salon Blo Bar shared their top three trend predication for 2016 with us.
1) Keeping you tresses looking their best has always been our motto but this year really is the year to be giving your locks some TLC. Healthy Hair Days is so now. Head to your nearest Gold Class elite salon and for a consultation and your personal hair prescription. Thick healthy hair is what you need to create, so the girls recommend that if your hair is long and straggly, then perhaps it's time for a chop and some Gold Class hair extensions to give it the right look.
2) Knots and to pull this off well they suggest you need plenty of hair. Any excuse for a hair extensions! Plaits are still around but it's all about putting a twist on them. "Wear them tighter, stronger and bolder" say the girls.
3) Embellish your 'do with big metallic clips and we've found you some gorgeous one's to get your accessories box going here.
Thanks to Claire & Alison from Blo Bar for their #hairspiration and give them a follow as the head off to LFW again next month.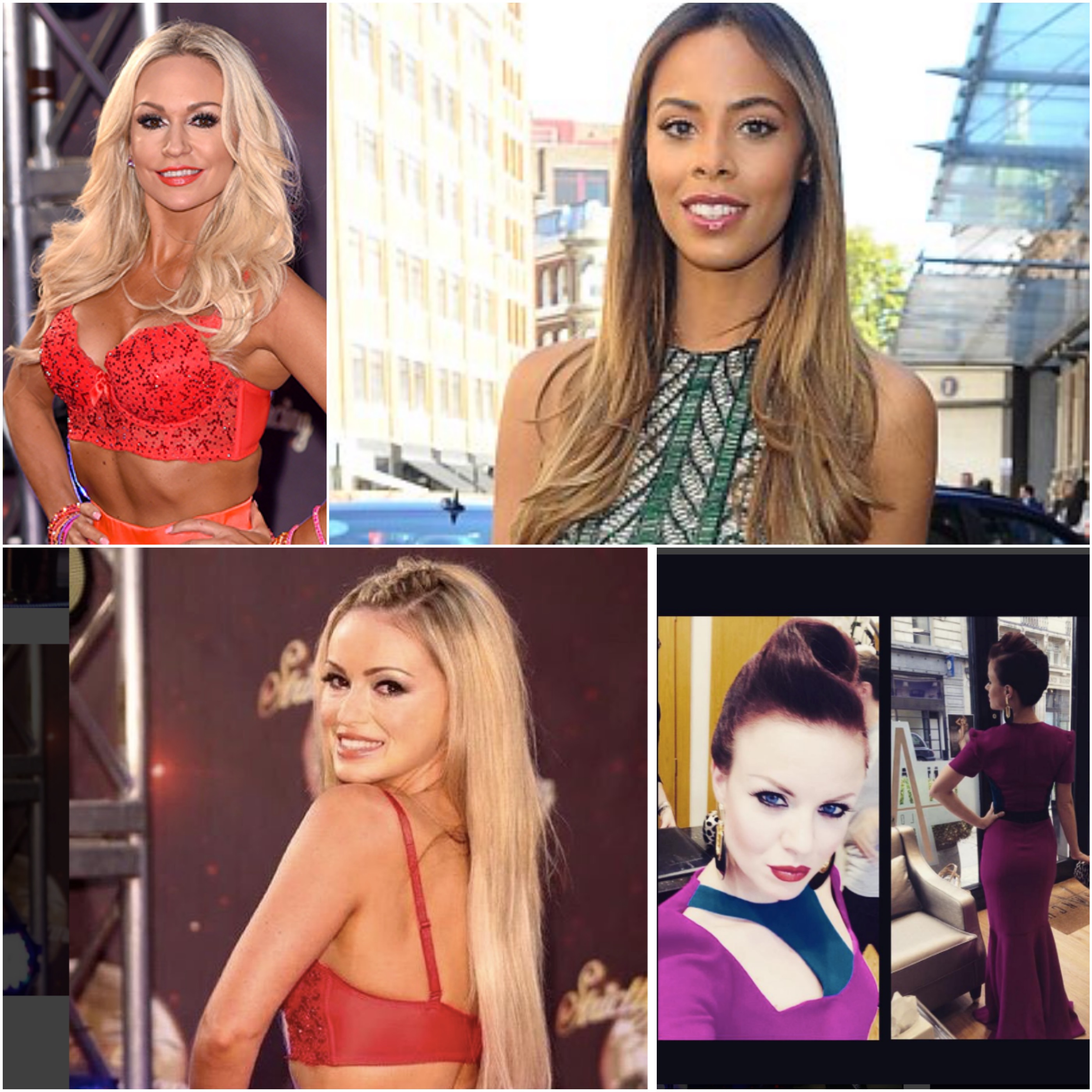 We are now moving in to full-on Strictly Fever and XFactor obsessing as the live shows start. Our loyalties are torn between these two shows and so we can't help but indulge in some Get the Looks for our Gold Class Girls working these shows. With all girls client's at Inanch London we spoke to the team behind each look to get the scoop on their individual looks.
If you follow Rochelle Humes on Instagram you will have spotted she has been tweaking her extensions over summer, going blonder and shorter but her most recent visit to Inanch Emir herself had her 50cm lengths back in. Rochelle is busy promoting her new Very line, Ninja Warriors trials as well as fitting in the XtraFactor. Inanch explains more about the colour change "using her lightest shade as new base to become the darkest shade, we mixed 3 colours to lighten her locks and create a natural blonde look ahead of her press work for her clothing range. We styled her hair with plenty of layers for a different look." Rochelle has to time her hair changes to tie in with her schedules, collections and launches and offer some point of difference.
Roberto meanwhile has helped Ola Jordan with her highly anticipated return to Strictly following her injury. Having played with dark hues, Ola feels much luckier as a blonde and Roberto added 45cm lengths of lighter more ash tones in her new set of extensions applied before the launch show last month. "Ola's hair is a little more complicated when she is working on the show as we need to be more mindful of where we place her bonds and work with much finer bonds to ensure they cannot be seen for even her most dramatic look or felt for back-combing to create those looks."
Roberto also created a beautiful 21st century twist on a chignon for Joanne Clifton this month ahead of her National Lottery Awards night. He keeps her vibrant colour and sharp lines for a very different look for Joanne.
Kristina is a loyal client of the very talented Vessy. Kristina has only been having her Gold Class extensions for a year now and as a devotee blonde she has started to add some on point 'bronde' into her tresses so we should start to see more depth on our TV screens.
Whichever show is your favourite please make sure you support our Gold Class Girls who look sensational as they showcase our hair on the dance floor and TV Screens across the UK.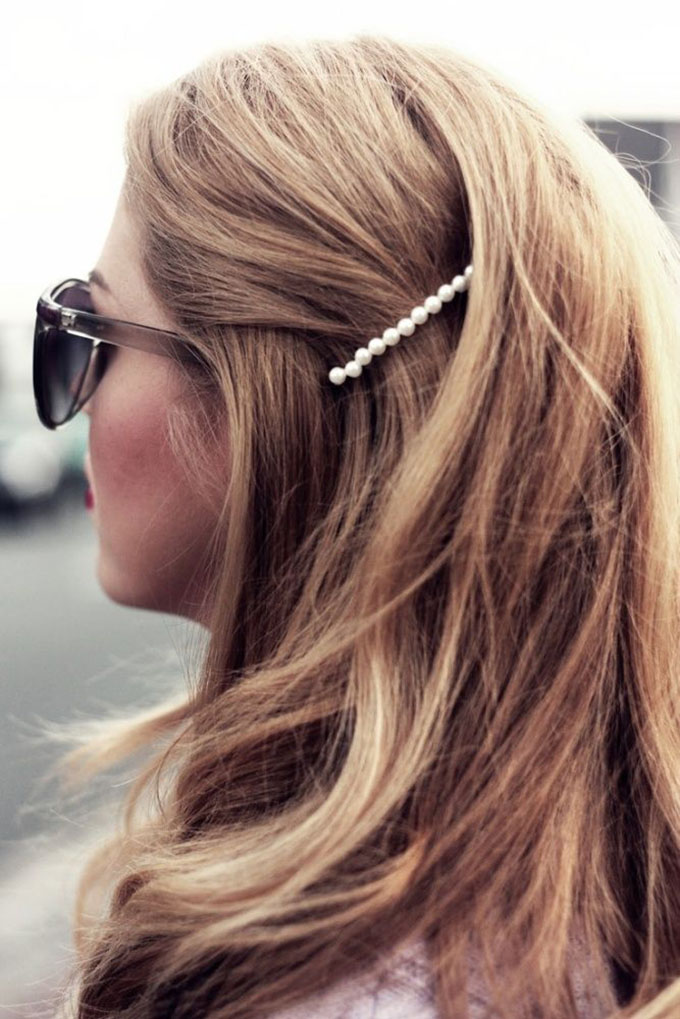 We love our hair 365 days of the year but February is a chance to talk about our romance with hair. Your hair is plays a significant part in your overall look and long hair has often been a sign of femininity & attractiveness for men especially. And the best bit is playing with, swishing and generally showing off our beautiful tresses.
So here are some styles to try this month to keep the romance with your hair alive:
Plaits continue to be a big hit but with more of an natural look as seen at recent Chanel's Couture Show whether you want to do a Heidi headband braid or something more simple. If you want some more up do's take a look at these How To's courtesy of our friends Layered Online.
A beautiful head of healthy hair styled with gentle loose waves only needs a beautiful accessory such as a clip to open up the face and offer a little glimpse of underneath. Another great accessory are flowers but check out the amazing range of combs, clips and hairbands on notonthehighstreet – go and treat yourself!
Our Misha Barton collection last summer had a romantic theme and you can see her hair gently styled on the ends to give some movement to the hair. A few strands loosened at the front and helps soften the face.
Have a happy valentines xx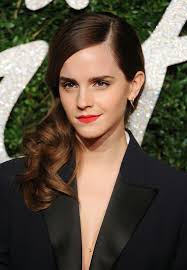 With award season & an abundance of Christmas parties upon us, we asked our founder Inanch Emir, for some hairspiration to see us through to New Year. "Think Great Gatsby celebration of hair" was the reply; adding "I am loving Marcel waves on shiny healthy hair." Our previous Facebook post shared just this look with a low bun & side waves on Gold Class extension client, Joy Desmond. Her vintage look was perfect as she enjoyed a recent charity ball with the PM & Simon Cowell.
Don't be afraid to use some accessories in the hair to hold back buns and stray hairs. With Downton Abbey back on our screens at Christmas this trend is set to stay for a while.
We turn to last week's British Fashion Awards for an abundance of style. The winner of the British Style Award, Emma Watson's side sweep with opposing side parting is perfect for your Christmas Party with curl softening the look.
Also on trend is the the sleeked back look as seen in the Winter Dior collection and sported by iconic model Kate Moss at the Fashion Awards and is now Mel B's signature look for The X-Factor and out & about (Victoria Secret Parties & Cosmo Award Wins)
Don't forget your post party workout and follow your #HealthyHairDays regime to keep your tresses cared for and looking perfect.