Tag Archives:
hair extensions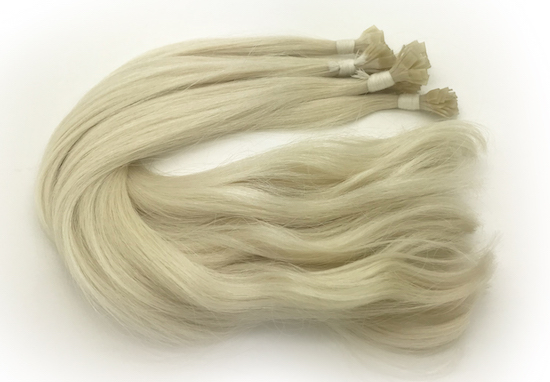 Achieving platinum hair is well known for being tricky and damaging to your hair. This is one reason to opt for hair extensions to achieve this without the colour commitment on your part, but actually the hair extensions are the same amazing Gold Class quality standard you expect. You can be assured that our sourcing from Indian Temples for the finest human hair, ethically managing  and processing of our hair are all the same for this platinum white hair. In fact, the sourcing process is even more stringent as this raw hair is extremely rare to get hold of – the exceptional quality that we aim for of course! So how have we achieved this, you might ask.
The secret behind our White Platinum Hair is actually that the hair starts our process as naturally grey.
"Our factory in India takes months to source and process this hair in to pure white bundles by carefully bleaching each to bundle of hair to remove any yellowish grey from the strands" explains Gold Class founder Inanch Emir, "The results are even healthier than our lightest blondes since the original colour starts from a light virgin base colour".
So if you've always wanted the ice, ice baby look of celebs like Kylie Jenner, Taylor Swift or Margot Robbie then head to your nearest Gold Class elite salon to see our new hue for yourself.
See more ice queen hair inspiration here and check out this recent bride who was one the first to try our White Platinum hair.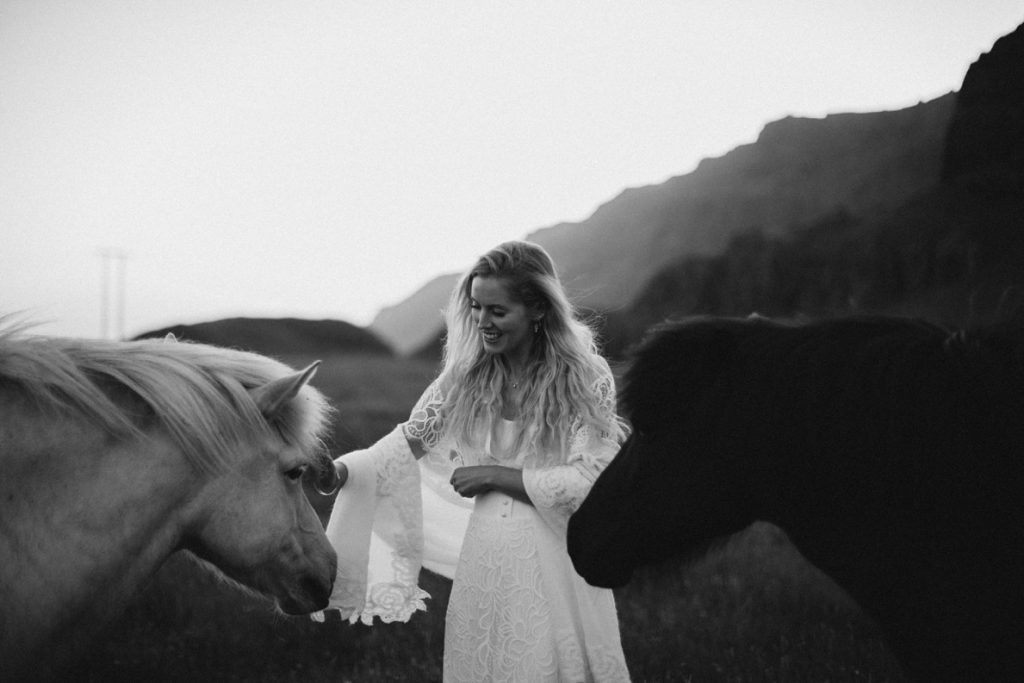 Photographer: James Frost
SaveSave
SaveSave
SaveSaveSaveSave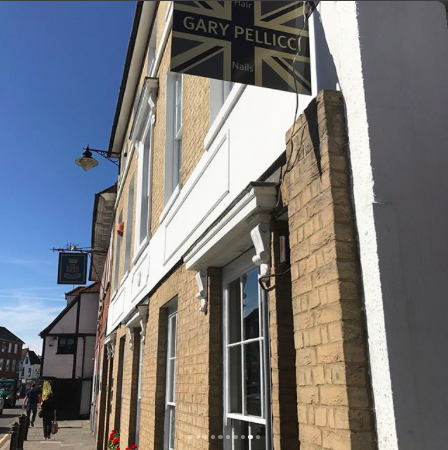 Gary Pellicci salon joined the Gold Class family a few months back and Inanch went in to train the team back in July 2017. Whilst they had worked with extensions a few years ago, they wanted to offer their clients something different and re-train their team to offer the best hair extension service to their clients.     We caught up with their team to find out more about the beautiful Grade2 listed salon, the extensionists, and their style.
Tell us about your typical hair extension client?   Our typical hair extension client is looking for a little more length but mainly thickness. We have varied ages, the younger clients tend to want the length and thickness and the more mature client generally wants more body and thickness to their hair. Having a few strands placed either side of the head has been popular for a little more thickness and makes a huge difference to the client in terms of style options and confidence.
Which celeb is the most requested hair icon your clients want to emulate?  In the main, we are asked for Nicole Scherzinger, Cheryl Cole or Jennifer Lopez, who all have long glamorous locks.
Let's see an example of your Gold Class work and share how you achieved this look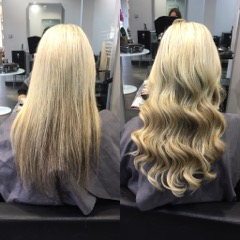 The client wanted a little bit of length but mainly thickness; choosing two-colours, 17 & 14 to mixed together in halves with quarters to blend with the client's hair and create a more natural look. Altogether we only used 100 strands in 40cm length.
Once the hair extensions were applied and then cut to blend and finish the style, the hair was curled with a wand in medium-sized sections before we gently brushed them out using the Gold Class brush to form a soft wave.
What hair care tip you share with your extension clients for better maintenance.  For maintenance, I advised my client to use the Gold Class Shampoo and Conditioner or the Philip Kingsley no scent no colour shampoo and conditioner. They are both Sulphate-free which is a must for hair extensions. I also advised my client to use the Gold Class hairbrush to prevent the bonds from getting tangled and to use when the hair is dry. Good maintenance is key as it keeps the hair silky smooth and the hair bonds separated.
Tell us about the style of your salon, your team, and your ethos. Gary Pellicci offers their clients a professional but friendly atmosphere within a beautiful Grade 2 listed building in the heart of Ongar. The interior is spacious, elegant and understated with a passionate team who strive to offer each client the very best in client care and technical skills.
What made you want to work with Gold Class Hair?  We wanted to work with Gold Class hair as we had been interested in training in hair extensions for a long time. There are many brands available but Gold Class hair stood out from the rest with its exceptional quality. I also like its exclusivity and the natural look you can achieve from mixing the colours which offers clients a bespoke service.
Tell us a little bit about yourself.  What do you like doing on your day off? Who inspires you? Which celeb do you want to do their hair?
Louise Gergiou: I have been in the hairdressing industry for 12 years and qualified for 10 years. I have always wanted to be a hairdresser from a young age. I love what I do as you get a lot of job satisfaction from making people feel happy and good about themselves. In my free time I enjoy socialising, spending time with my family and friends. I enjoy eating out and trying new places in London. The celebs hair who I would like to do the most is Nicole Scherzinger as she always has long luscious locks!
Inanch Emir inspires me on how successful her business is. Inanch trained at Enfield College where I also trained and it's amazing to see how far she has come. I was lucky enough to spend the day with Inanch at her salon for training which was great to watch her work and I hope, eventually with lots of practice I become that good and quick at Gold Class extensions!
Chelsea Killick: I have been qualified in hairdressing for 4 years. In my spare time, I like to make the most of my time with my 3-year old daughter. I originally trained in London and I am inspired by the hairdresser, Despina Siamou. I would love to do Kate Middleton's hair.
If we are to visit you guys, tell us the best spots to visit your town? Good places to eat in our town are Smiths Brasserie, Turkwise, and the Kings Head.  Hope to see you soon.
SaveSave
SaveSave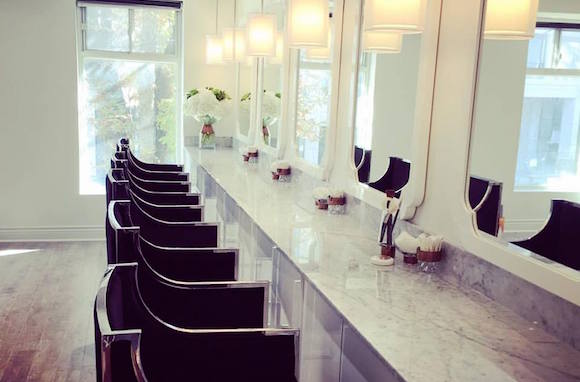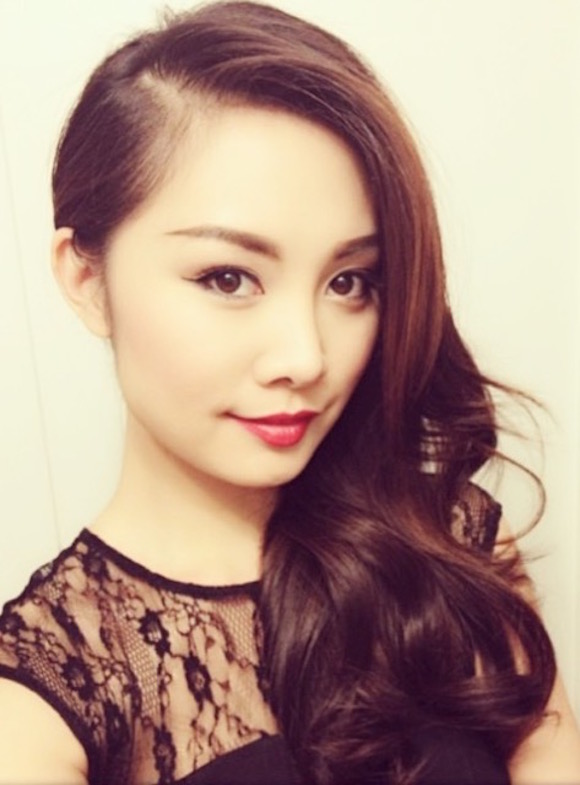 You might have noticed we have added a few new salons to our elite group, and we are super pleased that the uber stylish LAC+CO from Toronto asked to join us and bring our designer label hair to Canada. They have a similar ethos to ourselves in their work ethics and do not compromise on quality or price.
Having trained back in March, we caught up with their stylist and Extension Specialist, Thuy to find out more about their work and Canadian style.
1) Tell us about your typical hair extension client? Our typical hair extension client is after length and volume. We have a wide range of clients and we get excited helping them get the right look.
2) Which celeb is the most requested hair icon your clients want to emulate?
We get this a lot, from Shay Mitchell, JLO, Gigi or Bella Hadid and Kaia Jordan Gerber. Some great hair icons for us to re-create with hair extensions.
3) What hair care tip do you share with your extension clients for better maintenance?
I advise clients not to blow-dry their hair when it is wet. They must comb carefully holding the hair and extensions near the head so the extensions stay secure and being mindful of the bonds. Once the hair is 80% dry, then they can blow-dry it. The hair has a beautiful effect when left dry naturally. Not using unnecessary heat on your hair and the extension hair will reduce the potential damage to your hair.
4) Tell us about the style of your salon and your ethos.
LAC+CO creates enhanced natural beauty; we offer hair and beauty services. "The only way you're leaving Lac + Co is with healthy, shiny, silky strands." Yep book your flights now.
5) What made you want to work with Gold Class Hair?
Gold Class Hair has great quality and achieves the natural look that we want.
6) Tell us a little bit about yourself. What do you like doing on your day off? Who inspires you? Which celeb do you want to do the hair of?
I spend a lot of time with my family, especially with my beautiful daughter. She is almost two!
I'm inspired by Anh Cotran from LA… and of course, our very own Tony Pham from LAC+CO. It would be a dream to do JLO's hair!
7) What do you think is different about Canadian hairdressing to us Brits?
Canadians are definitely less experimental. They are more classy and natural, with slight personal interpretations.
8) If we are to visit you guys, tell us the best spots to visit in Toronto?
Best new hotel to stay at is Broadview Hotel…Soto Soto and Josos for restaurant options. Just don't forget to call by us at LAC+CO too!
Follow their work on Instagram here to see more of their work.
SaveSave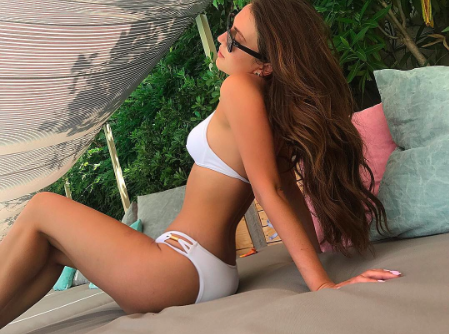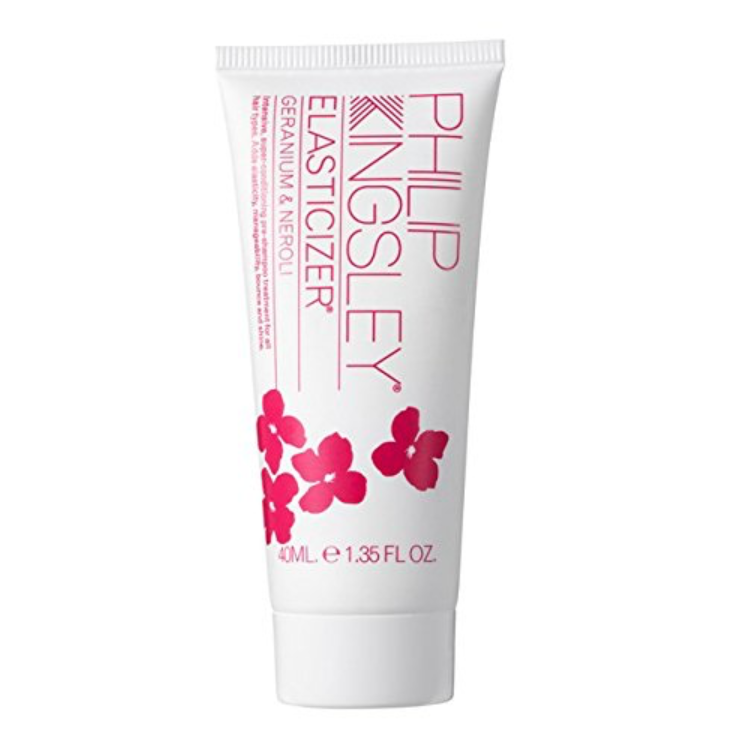 We asked the current Hair Awards Best Extensionist, Lee McCrudden, to tell us the advice he gives his clients at Inanch London for the perfect summer holiday hair care routine.
"I try to tell my clients to avoid getting their hair wet in sea water and chlorinated pools by keeping their hair tied up. But if they do get their hair wet then they absolutely have to wash it as soon as possible.
"Here at Inanch we are really big fans of Philip Kingsley products and no more so then Elasticizer. This is a must for your holiday packing. Damp your hair and add as a leave-in conditioner. It's heat activated so the sunshine will do all the hard work and deeply nourish your hair whilst you chill out. Leave it in all day long and your hair will be AMAZING.
"If you're looking to protect your locks from the UV rays, spritz over Phytoplage Sublime to protect the colour and lock in moisture; and don't forget your hat!
"We know plaits or a messy topknot are perfect beach hair inspiration. For those beach waves, Lee recommends plaiting your hair whilst damp (don't forget to add your Elasticizer) and leaving it all day before undoing for the evening for a nice gentle wave and ultra soft tresses. A little R+CO Dry Shampoo Paste adds a little texture too."
Don't forget all your usual hair care routine too keeping your tresses tame and all your favourite Gold Class products to help.
To see Lee's latest hair transformations, check out the Inanch Instagram stream. Our Summer Hair Pinterest Board has plenty of great inspiration for you.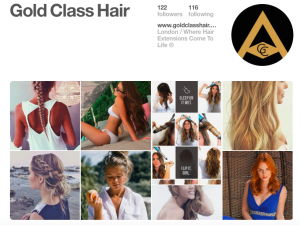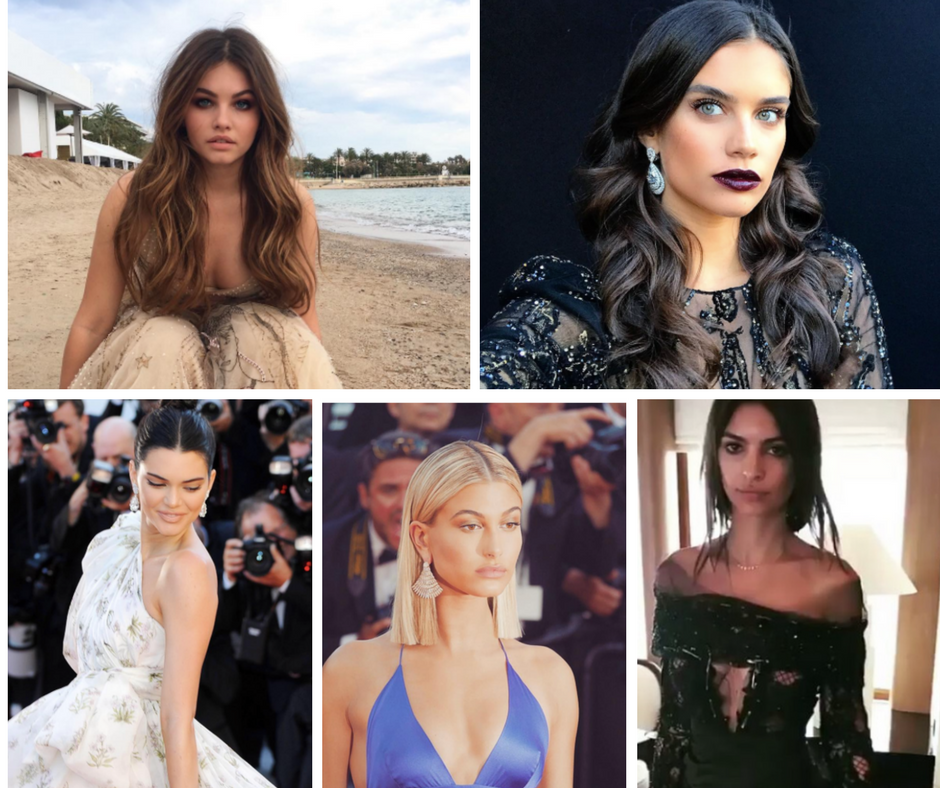 We love awards season and Cannes Film Festival is definitely one of our favourites. So we thought we would share with you our five favourite looks straight from the red carpet.
Kendall Jenner
Kendall turned heads in her stunning La Perla couture, complimented by her simple yet sophisticated slick-back-bun. Complete this look with Gold Class Argon Oil to keep stray hairs in check.
Thylane Blondeau
Thylane was not afraid of fly-aways, opting for an easily maintained beach wave look. Beach waves look great with ombré as it emphasises the different shades and layers in the hair. See our range of ombré clip-in hair extension shades, and talk to your extensionist about recreating this look.
Hailey Baldwin
Hailey's blunt bob is so sleek on and on trend. Mixing blonde hues like our …. give a more natural look whilst the extensions help to hold the shape and thickness of the lob on the shoulders.
Sara Sampaio
Sara Sampaio adopted a traditional red carpet chic look which beams class. Clip-in hair extensions can also recreate this look beautifully by adding volume and shape.

Check her Instagram feed for even more great looks from Cannes here.
Emily Ratajkowski
We love braids as you can dress them up or down and look great at any occasion, whether that's on the red carpet or basking in the sun. Emily opted for the messy braid look, completed with a black bow to complement her gorgeous gown.
Some of these looks can easily be mastered by yourself, but if in doubt, consult your stylist or ask your extensionist for a free colour match, fitting and styling at one of our elite salons.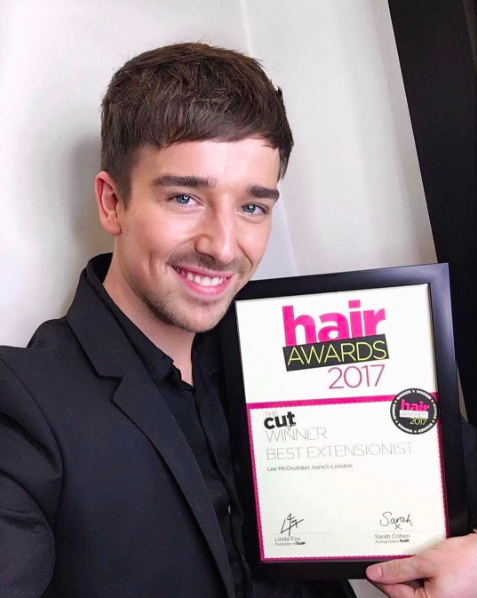 We are so pleased that our flagship salon, Inanch London's very own Lee McCrudden has been crowned the winner of the Hair Awards Best Extensionist 2017! Lee follows in the footsteps of his mentor, namesake of the salon and our founder, Inanch Emir, who has won the prestigious title for three years running and therefore earned the Hall of Fame status.
After submitting examples of his work, images of his expert application and client testimonials, Lee was shortlisted for the award. See our question and answer blog with Lee after he had received the news that he had been shortlisted back in March.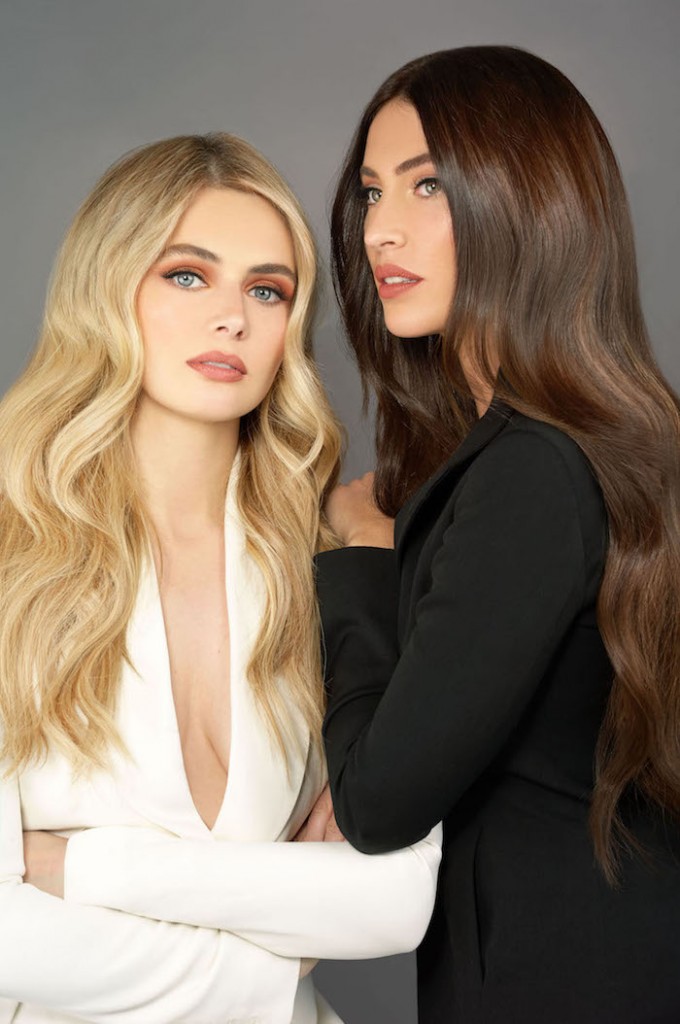 (Left to Right) Laura and Anastasia
Lee created these looks using a combination of Gold Class Pre-Bonded and Clip-In Hair Extensions. Laura's pre-bonded extensions consisted of a bespoke blend of Rich Truffle, London Gold and Champagne, with added London Gold clip-in hair extensions for added volume for the shoot. Lee opted for a natural look with Anastasia, using Hot Chocolate pre-bonded extensions, complimented by Rich Truffle clip-in hair extensions.
A mystery reader-tester was sent to the salon for Lee to work his magic before a panel of experts reviewed his work further and later announced him as the winner.
"It's a dream come true to win this award and something that I have been working hard to achieve for a couple of years.  I'm very passionate about hair extensions and how they can work well for my clients so it will be great to share this news with them." Lee McCrudden
Book an appointment with Lee here or ask your extensionist for a free colour match, fitting and styling at one of our elite salons.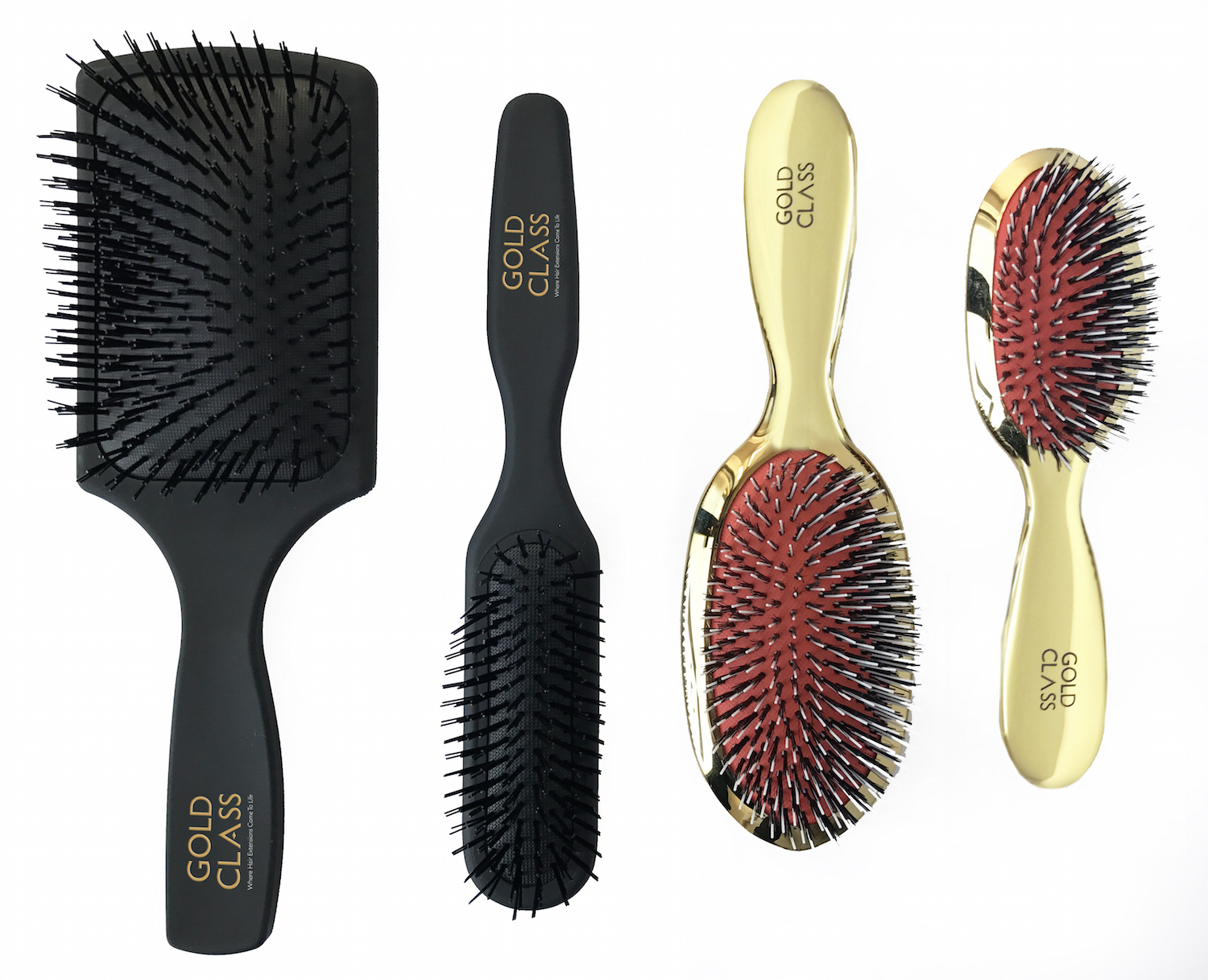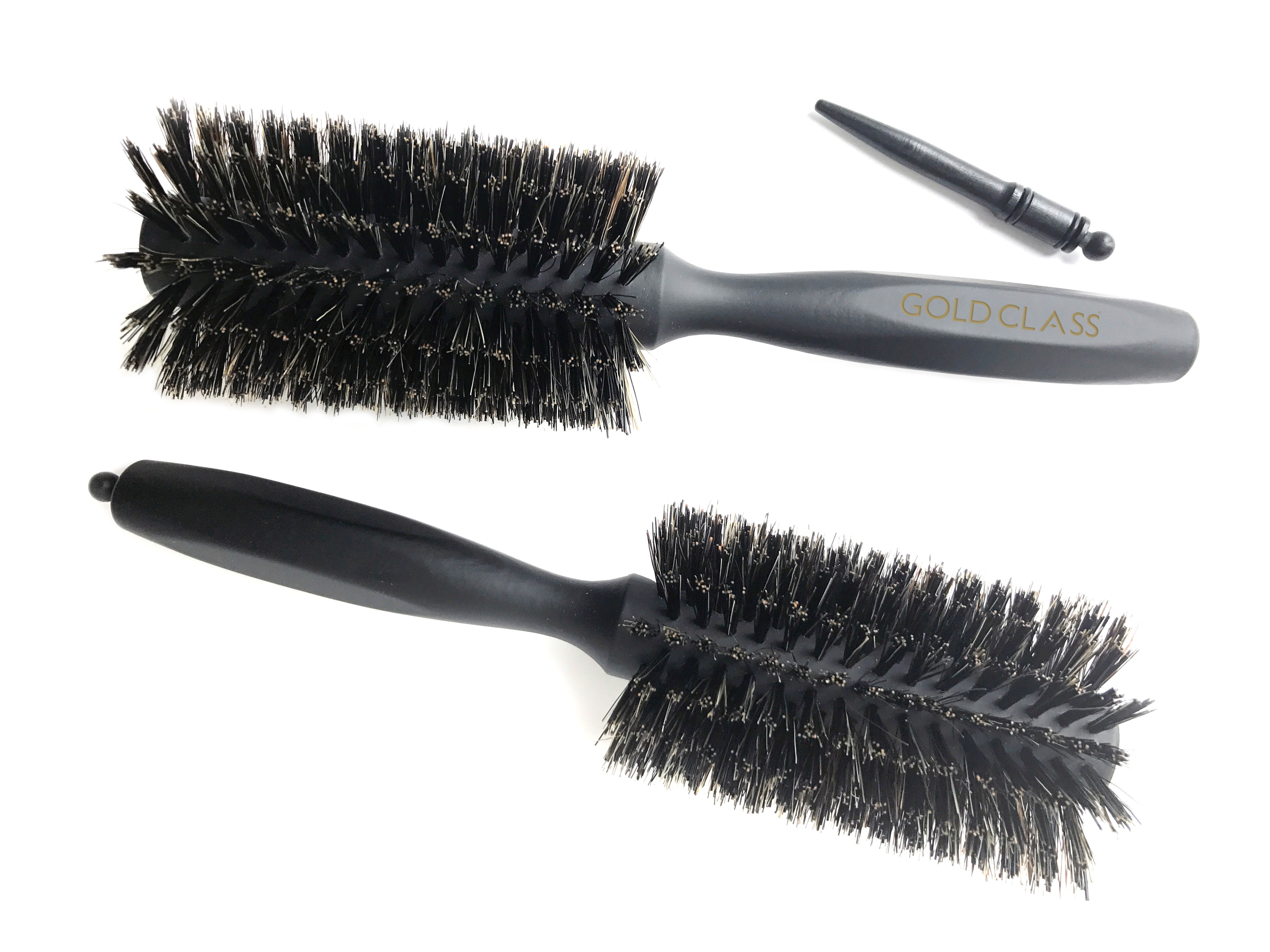 With so much choice, how do you pick the right brush for you?   We have a range of beautiful brushes that are not only designed to care for your hair extensions, cleaning your hair, detangling and add shine with every stroke, but those with softer bristles will also gently glide over your bonds.    Here's our guide to getting it right for your tresses:
WET HAIR
We all know that brushing your hair when wet is a "No No" so our combs are handy to have in and detangle those locks before you start styling.   Some of our combs are more suitable to styling, so we recommend our Cutting Comb with both a wide toothed section to start with and then follow up with the narrower teeth.  Keep to below your bonded areas and support your hair whilst comb to prevent tugging.
BLOW DRYING
New to our range is our soft-touch Italian Blow Dry Brush which creates volume, great curl and closes the cuticles to leave an in-salon professional finish to your bouncy blow dry,
If sleek locks are what you are craving, then use our Paddle Brush on a low to medium heat setting.
STYLING
Our Deluxe Styling Brush is such a workable tool, offering more control to shape the hair & de-tangle all hair lengths.  The Dressing Comb and Pintail Comb were made to make sectioning your hair easier, to help with those up-do's and can also be used for backcombing to add volume to your look.
DAILY BRUSHING 
Our founder, Inanch Emir, recommends brushing your hair regularly throughout the day, at least 4 times and so don't forget our smaller sizes of these brushes for your handbag or desk draw.
You really can't go wrong with our Paddle Brush.  Essential for hair extension wearers with medium to long lengths.  It's our best seller and a finalist for the Hair Awards in 2016.   We also offer a Large Oval Brush which is perfect for daily brushing, but if you want a real treat to look good on your dressing table then you absolutely have to have our Gold Brush.
TRAVELLING
We have a couple of handbag-sized brushes so you can preen on the move – a firm favourite has to be the Gold Class Extension Brush, but paddle brush fans with ultra long locks might prefer the Small Paddle.
It's well worth investing in a couple of brushes to make the most of your hair extensions.  Brushes to avoid include those with bobbles on the ends of the bristles as these catch on your bonds and will tug your hair.  This is the same for hard bristles that are inflexible and pull on your extensions too much.   If you want to know more about the correct way to brush your hair whilst wearing your extensions, then head to our aftercare guidelines or speak to your Gold Class extensionist for their top tips & demonstration.
So where can you get your hands on these, we hear you cry?  They are available at any of our select salons nationwide or buy online from our flagship salon Inanch London Shop.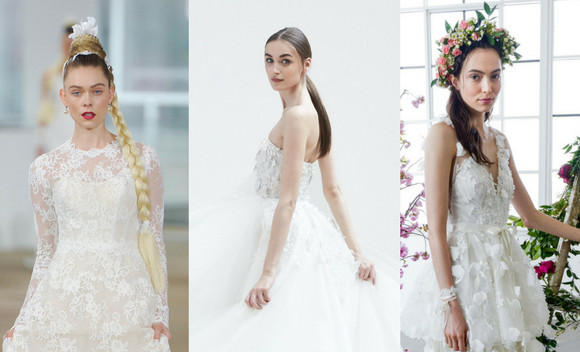 We haven't even made it to Summer 2017, yet we're looking ahead to top bridal hair trends in 2018, yikes! It's good to get ahead though and we're feeling inspired by New York Bridal Week, with bold up dos, plaits and waves leading the catwalk…
Less is more, and at Peter Langner, Marchesa and Mira Zwillinger, the up dos were kept low in neat chignons and ponytails. These sleek do's beam elegance when partnered with a white dress. They are also so quick and easy to create, so wave goodbye to the all-day wedding prep with the never-ending supply of hair pins!
As well as beaming elegance, ponytails can also be a statement of power and this look is leading trends for the SS18 bridal season. This wet-look sleeked backed style comes from shots taken from our founder's backstage work at the Pia Michi catwalk and whilst it looks simple, you might want to practice – or cheat and book in with your stylist.
If there's one thing short, long, curly and straight hair all have in common, it's that they all look super-stunning with a plait. Don't worry if you have thin hair, Gold Class Clip-In Hair Extensions can be fitted to add thickness, volume and length to the hair to create the perfect plait for your special day. Plaits went BIG at New York Bridal week with Ines Di Santo and Hayley Paige both displaying striking Rapunzel-like plaits. The benefit of having this style on your wedding day is that it will stay in place ALL DAY. So, you won't look back at your wedding day photos in 20 years and regret having a plait in your hair. They are unique, sturdy and totally timeless.
Gone is the season of straight hair and your au natural waves are breaking free! Beautiful boho unstructured locks are all the rage for SS18 bridal season, with stylists rebelling against over-styled, fussy, old fashioned wedding hair. Jenny Packham's crimpled hair and hidden plaits will most certainly turn-heads as you walk down the aisle. This amorous, boho-inspired hairstyle is perfect for ladies who are looking for a bold and low-maintenance way to wear their tresses down.
To enhance your big day 'do' and recreate these beautiful styles, book in for Gold Class Hair Extensions with one of our selected salons.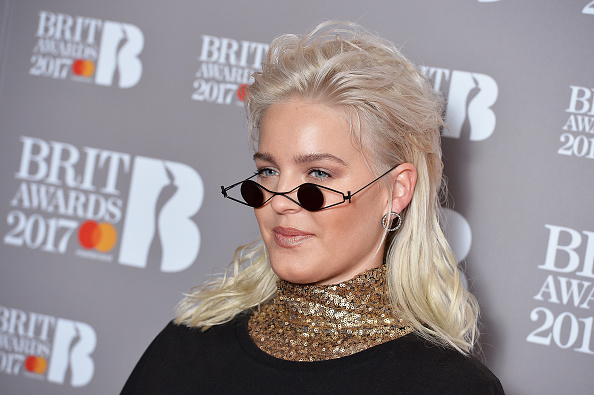 Anne-Marie was the latest celeb to get the "Gold Class" treatment at Inanch London in preparation for The Brit Awards Nominations Show 2017.
The 'Alarm' and chart topping 'Rockabye' singer and songwriter walked in with a bob-length cut and wanted to achieve both length and a bit of volume to her own hair. To many, extensions just mean LENGTH! That's where you're wrong.  Extensions do not have to create hip-hugging length hair, they help to keep the shape of shorter length hair too!
Fellow Gold Class elite salon, Daniel Galvin coloured her hair in gorgeous "icy blonde" shades prior to her extensions appointment with Inanch.
In order to get the exact colour match to Anne-Marie's ice blonde tresses, Inanch London's senior extensionist / colourist Lee toned her Gold Class extensions with pink and lilac shades – that's the beauty of Gold Class hair, they can be toned to get the exact colour match of the client's hair, so no matter how wacky and wild your hair, we can cater for you!
Inanch then used her magic touch to create length and volume by using around 200 strands of Champagne colour 17in 40cm length. The styling was then completed by her session stylist Nick Peters ahead of the Brit Awards Nominations event for which Anne-Marie was nominated for Best British Breakthrough Act as well as her "Rockabye" single being nominated for Best Video and Best Single – an amazing achievement!
Since then Anne-Marie has been having fun re-styling her new hair with plenty of curls to show off the versatility of having Gold Class extensions.   The beauty of Gold Class hair is that they do not look like hair extensions and I'm sure you will agree, she looks uber-chic!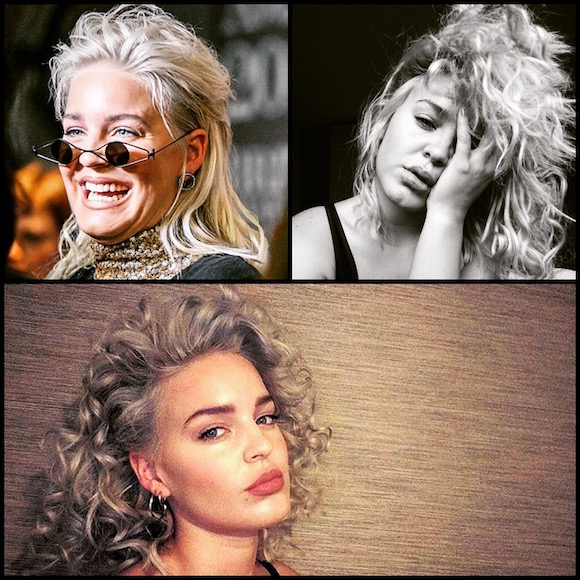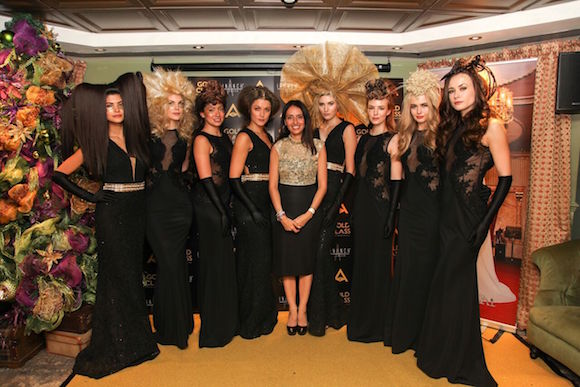 Last month's All That Hair show was the launch of our new luxury Gold Class Clip-In range and our founder, Inanch Emir, stunned us with her avant garde creations. Most of the looks worked with these clip-ins, so let's take a closer look at just how she created these incredible creations…
Left to right: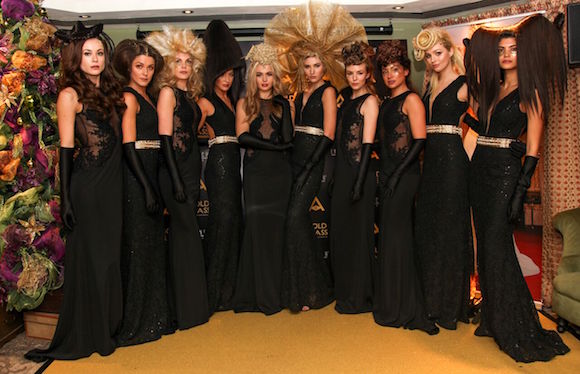 Imogen: Working with a spider frame, Inanch plaited hair to cover the shape with basket weave. Three Clip-Ins were added for uber-volume for hair to tumble down with the spider-legs dangling over the top.
'The Basket Cases' – Charlotte: her hair was plaited from her parting into a wide triangle to secure the hair, donuts were applied to the sides of her head with Clip Ins covering this, before crimping her own hair and securing into a low ponytail at the nape of the neck.
Jess: Starting with the flat sheets of hair, Inanch ripped sections to form individual tulip shapes with gold glitter centres. A clip in added length and volume for blending when backcombed to the tulips.
'The Pirate Hats' Anastasia: the spectacular sculptures wrapped in hair and with Clip Ins draped to flow and move with the model's movement.
'Twelve Twists' – Laura: Twirling long hair extensions into twelve twists onto a head piece sitting down the centre parting down the hair to create a Mohawk. Two Clip Ins added length and volume to the sides.
'The Fan' & 'The Tulip' Juste: Creating sheets of hair by slowly building this up before creating the pleated fan and sprayed with gold and wrapped around her head.
Ianthe: Sleek flower was sculpted to the front of the head with clips in added down the back into a double ponytail with plenty of texture.
Imogen: Working with a spider frame, Inanch plaited hair to cover the shape with basket weave. Three Clip-Ins were added for uber-volume for hair to tumble down with the spider-legs dangling over the top.
'Flower Power' – Daisy: A Clip In was added to a wire to sculpt into 12 large and 12 small flowers placed and sewn onto a chunky plait.
'The Pirate Hats' Nena: the spectacular sculptures wrapped in hair and with Clip Ins draped to flow and move with the model's movement.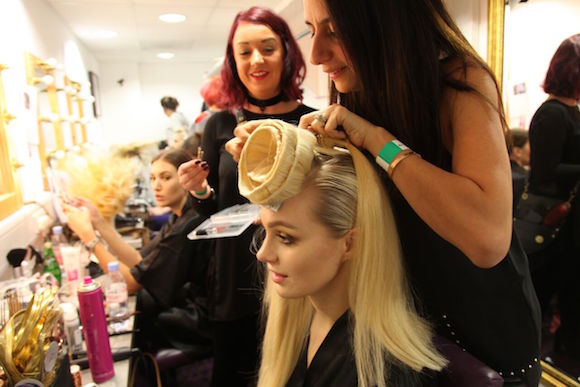 All of the preparation was made by Inanch Emir herself and was assisted on the night by her salon team members Lee McCrudden, Ivan Rachev and Alessandro Spitaleri alongside fellow Gold Class extenionists Anne Veck, Nicola Smyth and Elisa Didymus.
…and with a sprinkling of gold glitter, hair graffiti spray and gold make up; the models shone.
"This was my first real venture into the Avant Garde world and creating something experimental with our hair and I loved it. I spent a lot of time looking at various textiles and textures for inspiration before playing with the hair." Inanch Emir