Tag Archives:
Hair Awards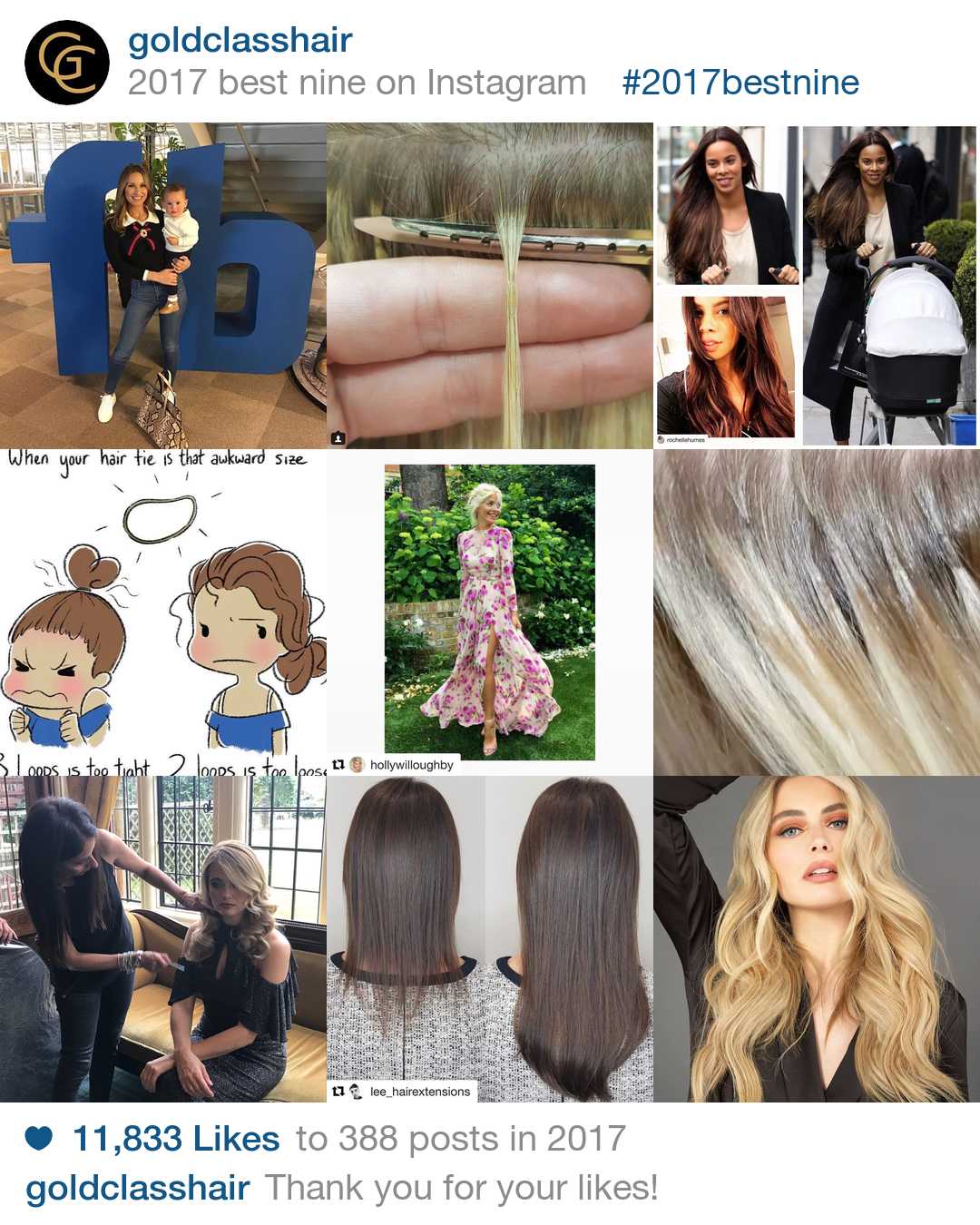 What a year and can someone please tell us where has it gone? We've got some exciting plans for 2018 already but before we say too much more, let's take a moment to reminisce on a wonderful year.
We've welcomed some fabulous salons to the Gold Class family. Award-winning Nicola Smyth Salon; the team from LAC+CO Canada came over to train in March and La Bella Vita in Belfast joined us earlier this month. If you've not already checked them out, please do and make sure you are following them on social media too.
Our Gold Class Clip-Ins won The Hair Awards 2017 Best Instant Human Hair Extensions, two of our extension experts were up for Best Extensionists with the Awards too, and Lee McCrudden from Inanch London clinched it with his collection using our hair.
We were also awarded an ADSL Certification for our Removal Solution for safe removal of hair extensions – something that is very important to us and sets us apart with our philosophy on this.
Always evolving, we have introduced so many new products to support our extension lovers care for their hair at home and also equipping stylists with the very best tools to make sure their work is nothing short of perfection. To name a few our Thermal Super Brush, Italian Blow Dry Brush , Thermal Protection Serum not to mention our Pre-bonded Toolkit. We then took these to exhibit at the world's leading hair show Salon International in October for the very first time as well and it was so lovely to meet so many amazing stylists keen to become a Gold Class Elite Salon.
Of course, we have loved all the amazing transformations with our hair and there are so many great ones we cannot choose.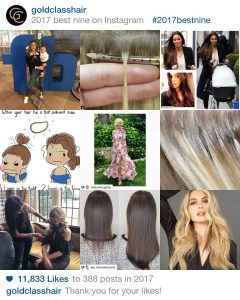 2018 is set to be an amazing year with our plans in place for some new product releases as well as new salons joining the Gold Class Elite Salons network in the UK and Europe! Stay tuned on social to be the first to know.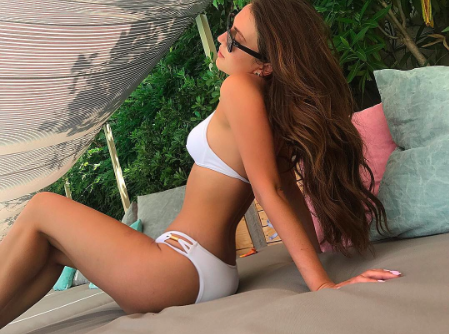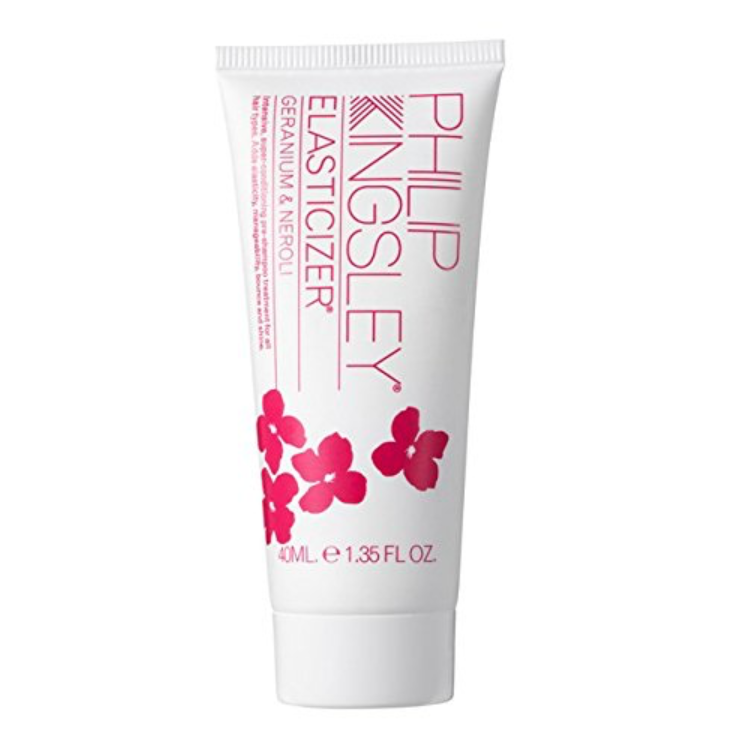 We asked the current Hair Awards Best Extensionist, Lee McCrudden, to tell us the advice he gives his clients at Inanch London for the perfect summer holiday hair care routine.
"I try to tell my clients to avoid getting their hair wet in sea water and chlorinated pools by keeping their hair tied up. But if they do get their hair wet then they absolutely have to wash it as soon as possible.
"Here at Inanch we are really big fans of Philip Kingsley products and no more so then Elasticizer. This is a must for your holiday packing. Damp your hair and add as a leave-in conditioner. It's heat activated so the sunshine will do all the hard work and deeply nourish your hair whilst you chill out. Leave it in all day long and your hair will be AMAZING.
"If you're looking to protect your locks from the UV rays, spritz over Phytoplage Sublime to protect the colour and lock in moisture; and don't forget your hat!
"We know plaits or a messy topknot are perfect beach hair inspiration. For those beach waves, Lee recommends plaiting your hair whilst damp (don't forget to add your Elasticizer) and leaving it all day before undoing for the evening for a nice gentle wave and ultra soft tresses. A little R+CO Dry Shampoo Paste adds a little texture too."
Don't forget all your usual hair care routine too keeping your tresses tame and all your favourite Gold Class products to help.
To see Lee's latest hair transformations, check out the Inanch Instagram stream. Our Summer Hair Pinterest Board has plenty of great inspiration for you.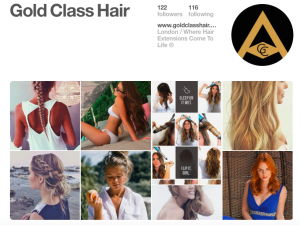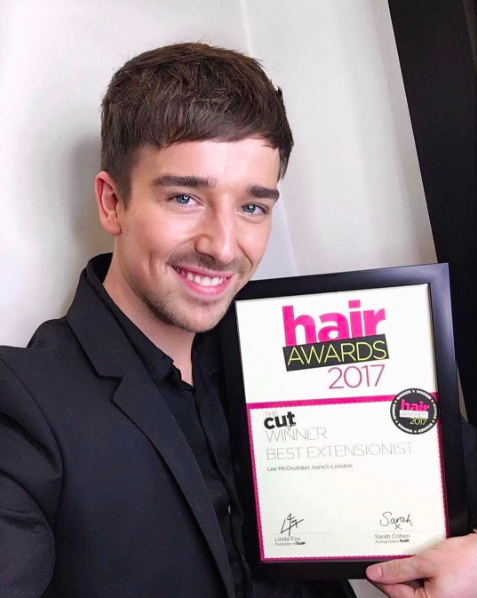 We are so pleased that our flagship salon, Inanch London's very own Lee McCrudden has been crowned the winner of the Hair Awards Best Extensionist 2017! Lee follows in the footsteps of his mentor, namesake of the salon and our founder, Inanch Emir, who has won the prestigious title for three years running and therefore earned the Hall of Fame status.
After submitting examples of his work, images of his expert application and client testimonials, Lee was shortlisted for the award. See our question and answer blog with Lee after he had received the news that he had been shortlisted back in March.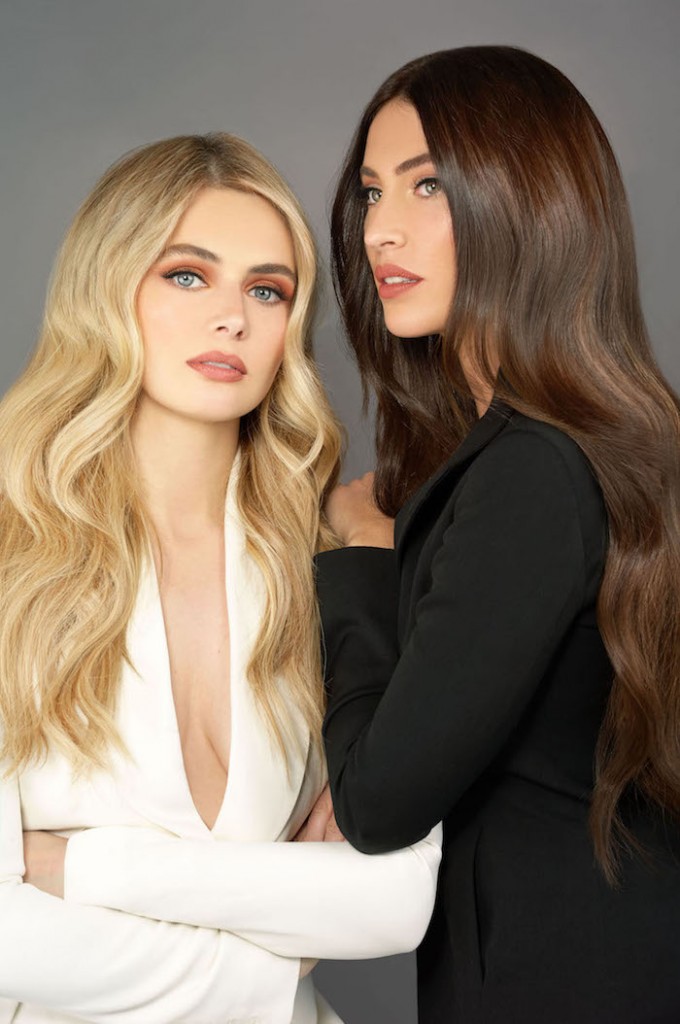 (Left to Right) Laura and Anastasia
Lee created these looks using a combination of Gold Class Pre-Bonded and Clip-In Hair Extensions. Laura's pre-bonded extensions consisted of a bespoke blend of Rich Truffle, London Gold and Champagne, with added London Gold clip-in hair extensions for added volume for the shoot. Lee opted for a natural look with Anastasia, using Hot Chocolate pre-bonded extensions, complimented by Rich Truffle clip-in hair extensions.
A mystery reader-tester was sent to the salon for Lee to work his magic before a panel of experts reviewed his work further and later announced him as the winner.
"It's a dream come true to win this award and something that I have been working hard to achieve for a couple of years.  I'm very passionate about hair extensions and how they can work well for my clients so it will be great to share this news with them." Lee McCrudden
Book an appointment with Lee here or ask your extensionist for a free colour match, fitting and styling at one of our elite salons.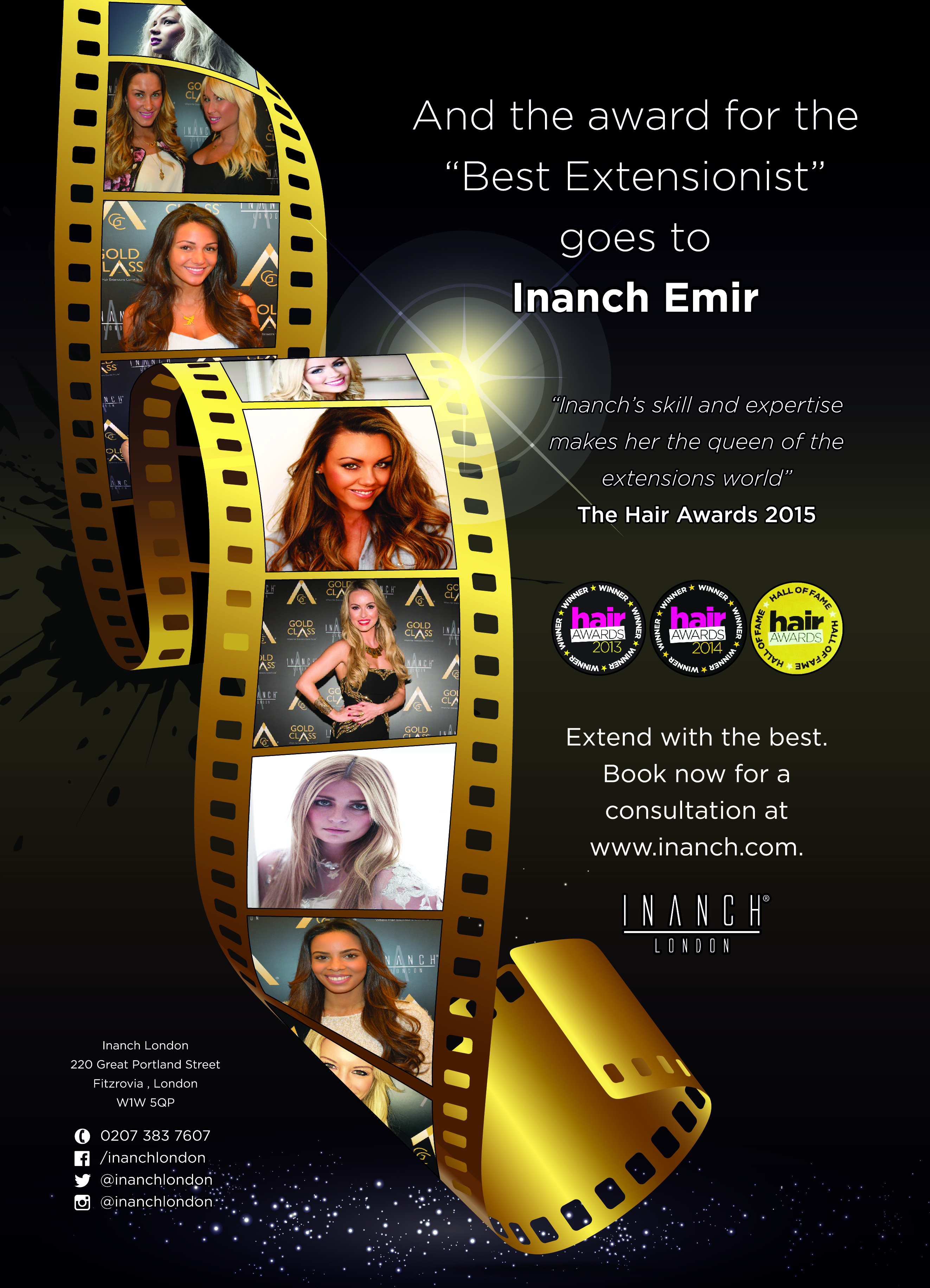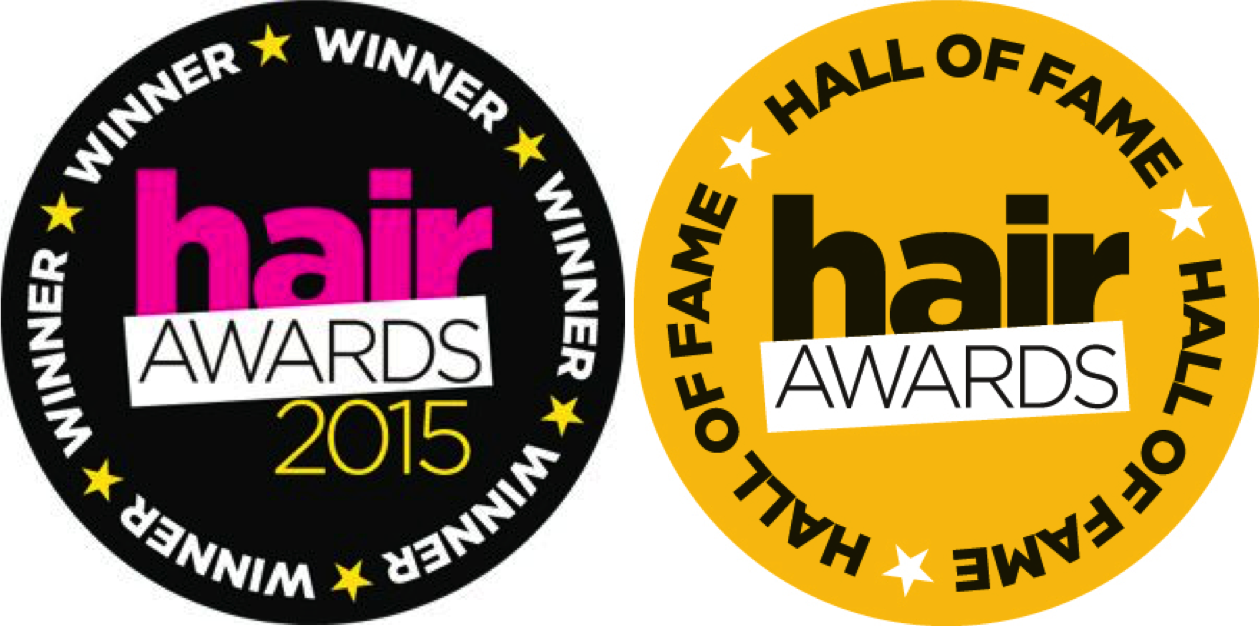 She's only gone and done it again! Three wins in a row for our Inanch claiming the fiercely contested Best Extensionist accolade from The Hair Awards. This also lands her in the coveted Hall of Fame too. Only a handful of hairdressers are in the Hair Awards "Hall of Fame" and Inanch is the first extensionist to achieve this in the history of The Hair Awards!
The Hair Awards are run by Hair Magazine, the UK's leading consumer hair publication, and is judged by both readers of the magazine and an elite panel of hairdressing industry experts. It's the Hair Oscars! If you've not already got yourself a copy of this month's Hair Magazine The Big Reveal then you can take a sneak peek here.
Having fought off some other leading extensionists in the UK, Inanch had been able to show that she has moved on from pure application to be breaking ground and moving extension application on with her Healthy Hair Days philosophy and creation of our fabulous private label hair extensions, Gold Class. "Inanch's skill and expertise make her the queen of the extensions world" – The Hair Awards 2015
"We are absolutely thrilled to earn this prestigious accolade" Inanch Emir "And we can't wait to support the rest of our team and lucky Elite-10 salons extensionists in their entry next year."
We're just waiting for the award itself to land and we will share some more snaps of Inanch's fabulous achievement as we celebrate some more! Inanch will also be exhibiting her 3 fabulous Hair Awards entries from 2013, 2014 & 2015 at her London salon from next month and invites our Gold Class certified salons to visit her salon to have a look at each entry for inspiration and ideas.