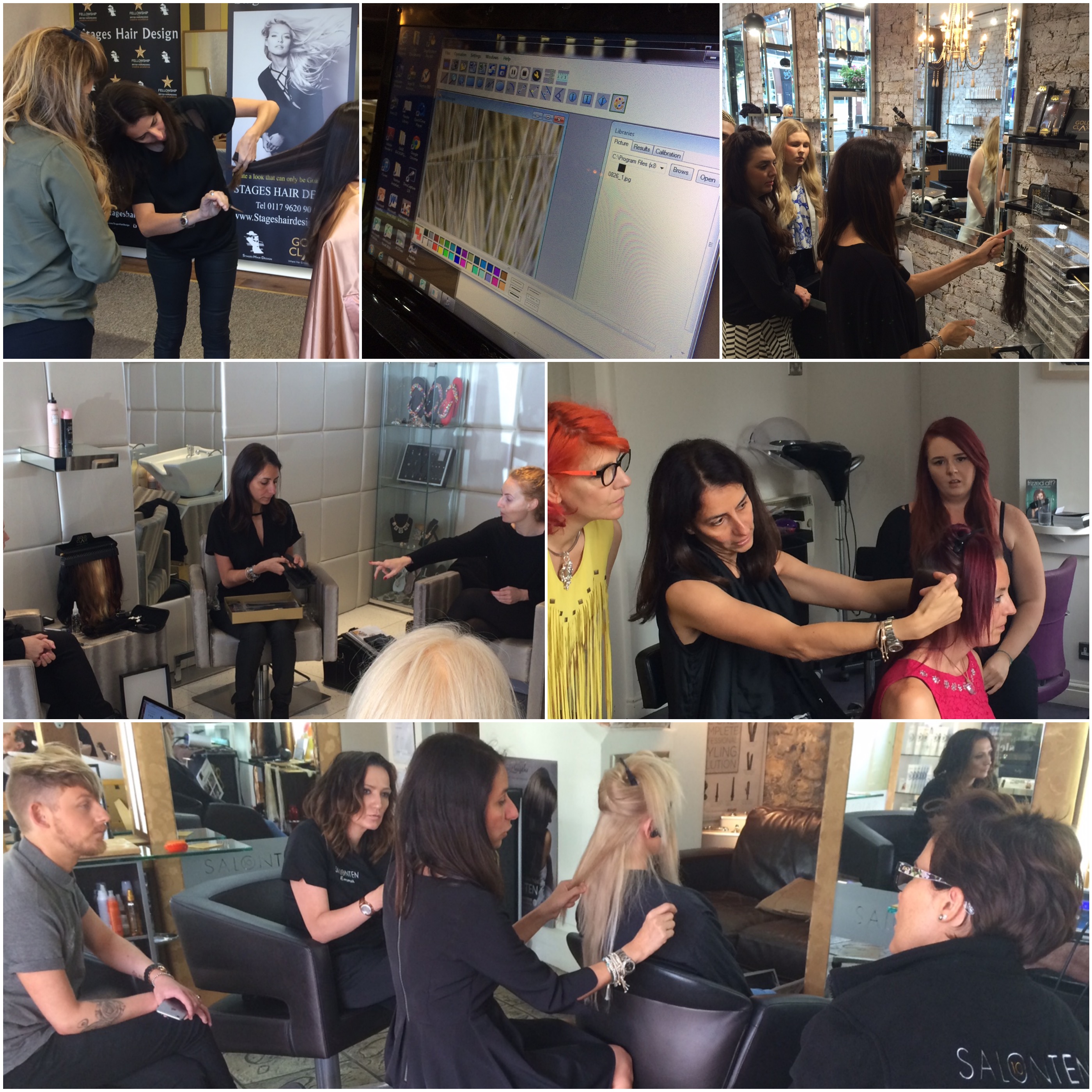 You may be wondering why we need to train our Elite 10. They are all amazing hairdressers and renowned extensionists with an astounding cumulative number of years in the industry and there's little these guys don't know about hair.
Our Elite 10 have all joined as they know the work of Inanch Emir well. The multi-award winning (and the trophy cabinet is still growing) stylist is known for her exceptional extensions work. Celebrities flock to her salon in Fiztrovia so when she created Gold Class they all knew it was special. Perfection even. Who wouldn't want to be a part of that?
Inanch, like others, has worked with many extension brands and understand about the hair quality and application methods available. In our opinion, Gold Class is the best of the best. We have the best hair quality but Inanch is so passionate about her Healthy Hair Days philosophy from everything she has learnt and this needs to be shared. You can learn more about this in our earlier blogs but it is a different way of thinking for the extensionist and ultimately the client. Scalp and hair analysis as part of the consultation and safe removal process is definitely something unique to Gold Class hair extensions.
You can see some pics from our masterclass training days here where nothing has been assumed. Inanch has taken everyone back to the beginning, talked through every bit of the hair story and shared her coveted colour blending application technique and advanced cutting for the most natural results with extensions. They will also be undergoing sessions with UNITE and Philip Kingsley to prescribe bespoke aftercare regimes.
Let us not forget too that hairdressing is ever evolving with fashion and new products. It's a brilliant industry to be involved in and share ideas and techniques. That is why we still all train, including Inanch, to keep learning and developing. The training of our Elite 10 has been more about sharing these philosophies to educate their clients, reinvigorating the extensionists with a new passion for the best hair extensions and mentoring the younger team members to bring out their skills and shine. We can't wait for them to be taking the Best Extensionist titles around the UK soon.
Why not get in touch with your Gold Class extensionist and find out for yourself why the Gold Class experience is so different from any other service. Find your local Elite 10 salon here and book a consultation soon.