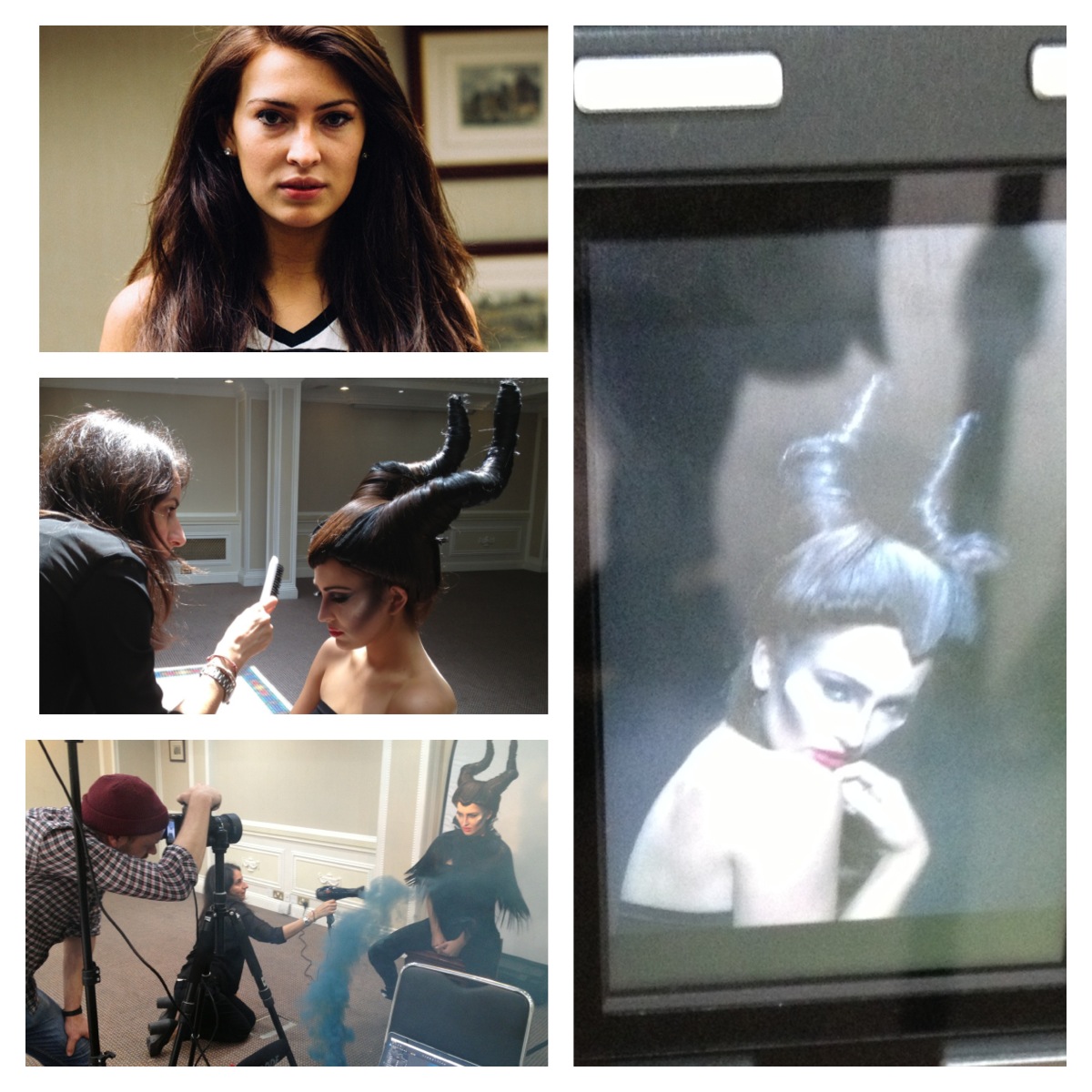 Here at Gold Class, we are Disney devotee's so when they called and asked us to re-create Angelina Jolie's horns to help celebrate her role in Maleficent – we couldn't help but say YES!
Inanch and her team took to the challenge by preparing the headpiece in advance of the shoot.   Sculpting a special mesh to shape the horns and fixing to a base cap before wrapping over 700 grams of our Gold Class hair, equivalent to 5 full heads of 60cm extensions, over the head piece and collar.  A quick coat of varnish to help firm the hair in place and we were ready to shoot.  We called on Miss England model Anastasia Smith to be our very own Angelina for the day.     The lovely Michelle Court transformed Anastasia, airbrushing her skin to the dramatic villain's look.   The headpiece was attached and then Anastasia's own hair was wrapped around the base of the horns to blend in and added a few more hair pieces around the back to recreate the volumous hair.
The recreation was used by Disney as part of their official  "Discover Maleficent" hub on Tumblr where you can see more exclusive content and exciting fashion and beauty features inspired by Maleficent and Princess Aurora.
Check out our video and we hope you enjoy the magical transformation!
Huge thanks to the whole team that made it possible and captured the look: the Grange Fitzrovia Hotel, Photography by Chris Harris,  Make-Up by Michelle Court and hair by Inanch London.