Tag Archives:
chris harris photography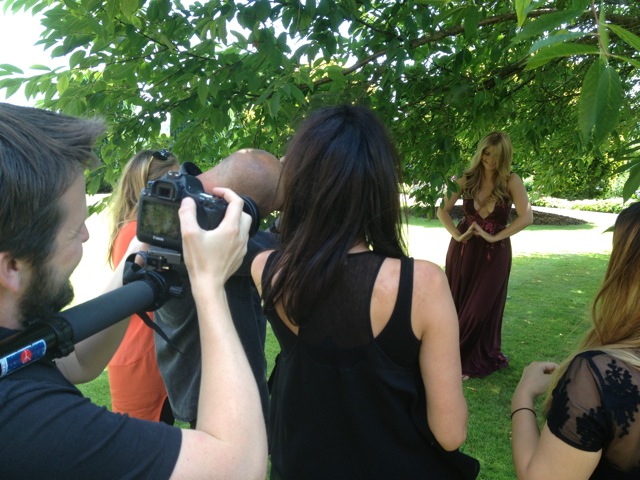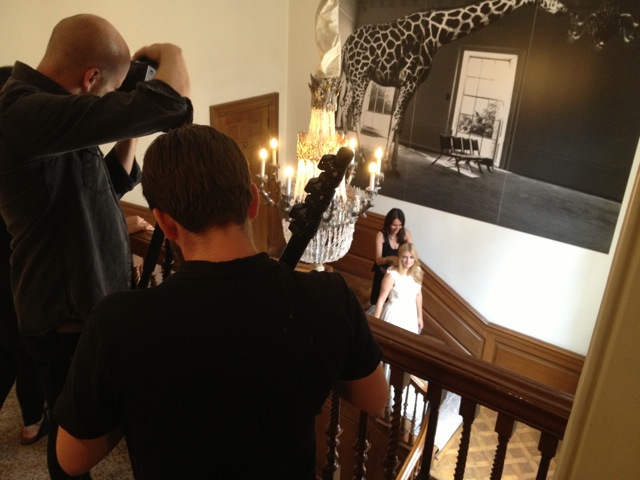 We've been keeping this one under wraps but we can't keep a secret long and can now share with you our exclusive behind the scenes snaps from our photo shoot with Mischa Barton back in the summer. We spent the day at the prestigious Grove Hotel & Country Club just outside London and made full use of the fabulous interior and exquisite gardens to get some magical shots.
Hollywood Actress, Mischa has been a loyal extension client for Inanch Emir, of Inanch London, for over five years and was keen to move over to the Gold Class Hair. What better excuse to tie in another shoot! Famed for her long hair we added extension for volume shooting a mid length before adding a clip-in for an instant longer length look with some loose waves. Teamed with understated couture bridal and bridesmaid dresses the overall look is rather ethereal. All ways a pleasure working with Mischa and if you want to see more images from the day check out our short VT.
Look out for the November issue of Professional Hairdresser Magazine to see the full collection.
Huge thanks to the team making everything possible – Chris Harris Photography, Pia Michi & Zeynep Kartal for the stunning couture gowns, stylist Natasha Lyons, makeup Sian Duke. and the team at The Grove Hotel for making us welcome.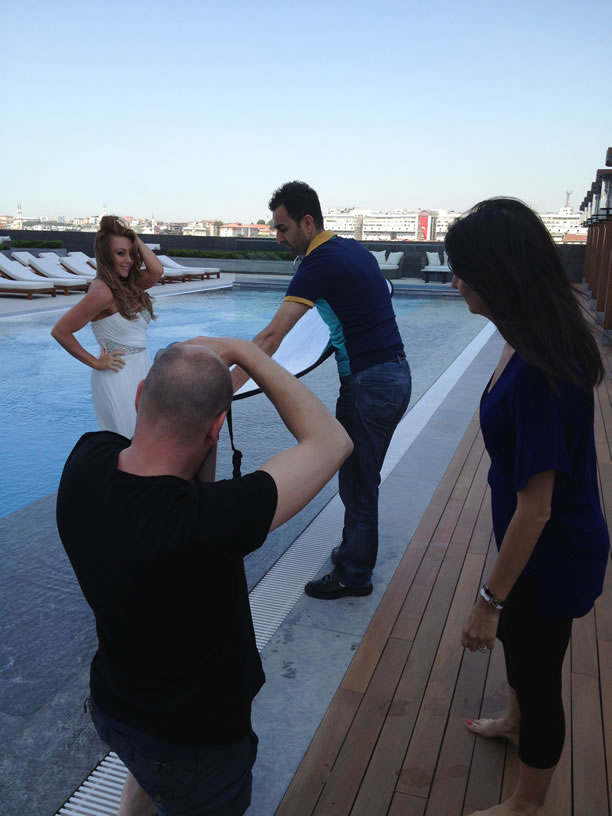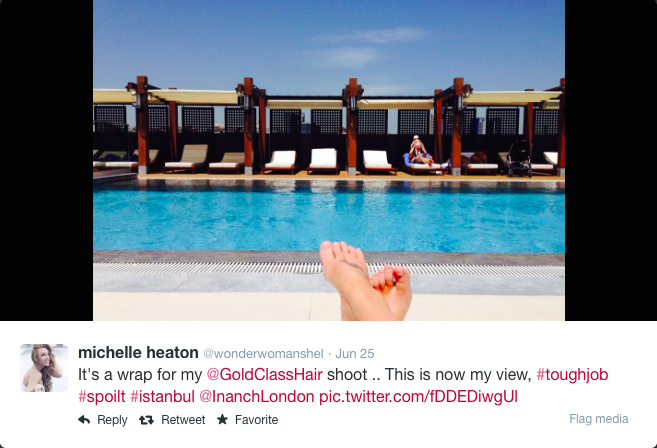 Can you believe we have already shot our 2015 collection?  How organised are we??
We flew the team to the beautiful city of Istanbul to capture our hair in the very best light.   Staying in the new Hilton Hotel in the heart of the city we had some amazing shots and then ran out to a former EFES beer factory currently being renovated for some more shots with models Imogen Leaver, Ianthe Rose and Tara Hoyos-Martinez.    On our second day of shooting, Michelle Heaton joined us for a special shoot wearing a magnificent wedding dress.
The shoot went so well we also managed to sneak in some downtime and had an amazing evening dinner on the island of Kiz Kulesi – you can only get there by boat but it was so worth it and very beautiful. A great way to celebrate the end of the shoot with the whole team.
Check out our images in our gallery – hope you love them.
Special thanks to Pia Michi for their beautiful dresses!
Hair by Inanch London using Gold Class.
Make-Up by Anastasia Smith.
Photography by Chris Harris.
Shot at the Hilton Hotel Bomonti, Istanbul.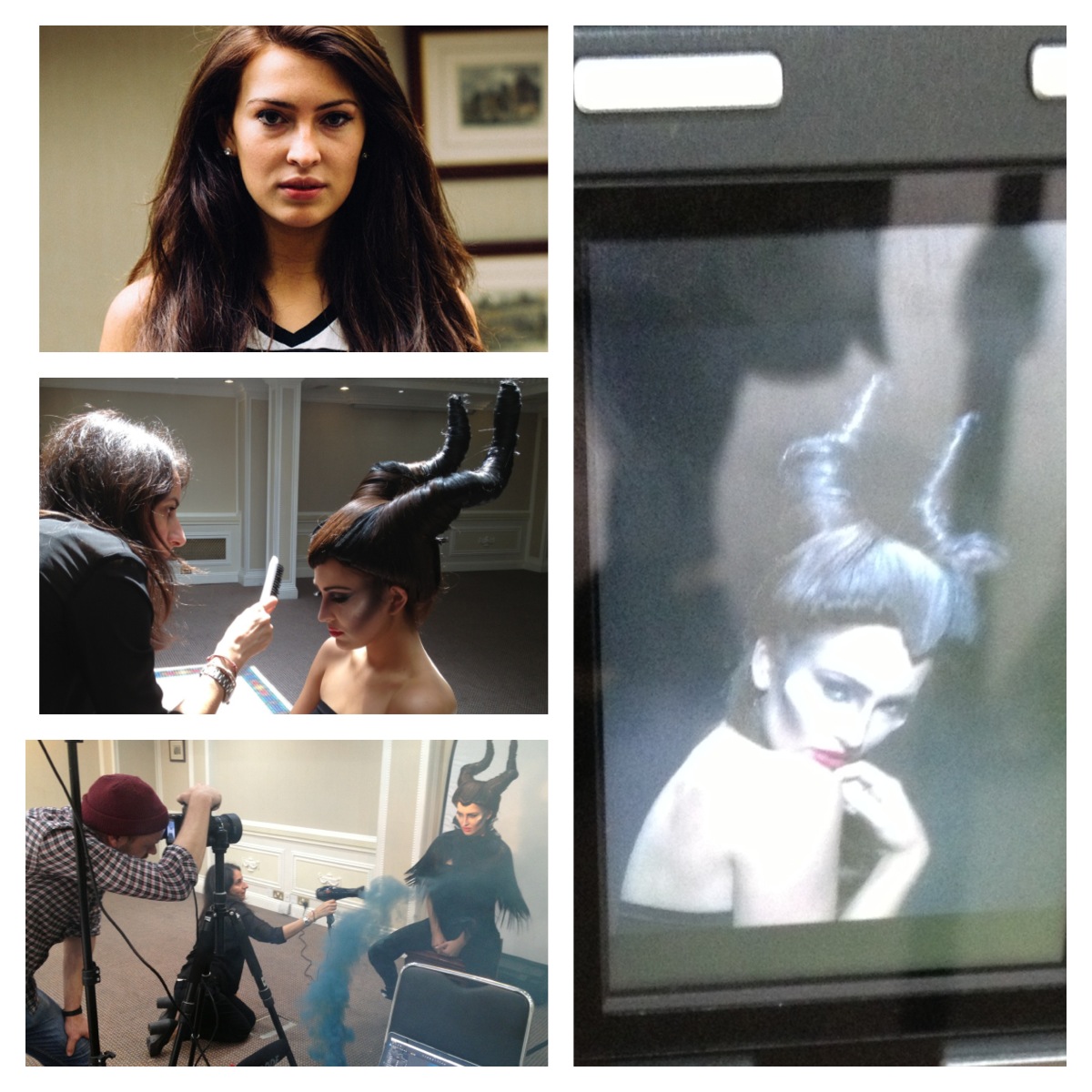 Here at Gold Class, we are Disney devotee's so when they called and asked us to re-create Angelina Jolie's horns to help celebrate her role in Maleficent – we couldn't help but say YES!
Inanch and her team took to the challenge by preparing the headpiece in advance of the shoot.   Sculpting a special mesh to shape the horns and fixing to a base cap before wrapping over 700 grams of our Gold Class hair, equivalent to 5 full heads of 60cm extensions, over the head piece and collar.  A quick coat of varnish to help firm the hair in place and we were ready to shoot.  We called on Miss England model Anastasia Smith to be our very own Angelina for the day.     The lovely Michelle Court transformed Anastasia, airbrushing her skin to the dramatic villain's look.   The headpiece was attached and then Anastasia's own hair was wrapped around the base of the horns to blend in and added a few more hair pieces around the back to recreate the volumous hair.
The recreation was used by Disney as part of their official  "Discover Maleficent" hub on Tumblr where you can see more exclusive content and exciting fashion and beauty features inspired by Maleficent and Princess Aurora.
Check out our video and we hope you enjoy the magical transformation!
Huge thanks to the whole team that made it possible and captured the look: the Grange Fitzrovia Hotel, Photography by Chris Harris,  Make-Up by Michelle Court and hair by Inanch London.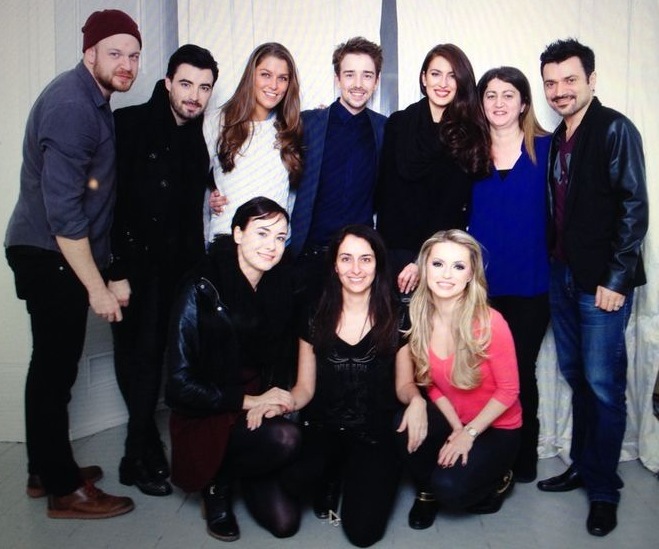 It was back in January when we shot our collection with the gorgeous Ola Jordan and our Gold Class Girls Imogen Holly Leaver, Anastasia Smith and Charlotte Holmes. We had already applied the extensions but we added some extra clip-ins to Ola for additional effects.
The location was absolutely stunning; we could have moved in. But no time to dream, as we wanted even more shots constantly changing and playing with the hair. We somehow managed to squeeze in some #GoldClassFever and Ola wasn't the only one dancing round.
Hope you like the images, Love Inanch xx
PS – Thanks to our photographer Chris Harris,  dresses from PiaMichi and hair by the team from Inanch London (of course!)