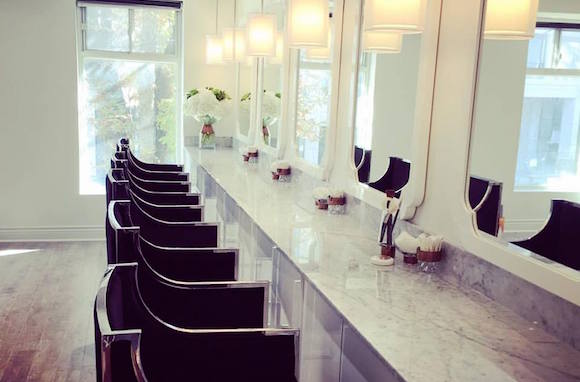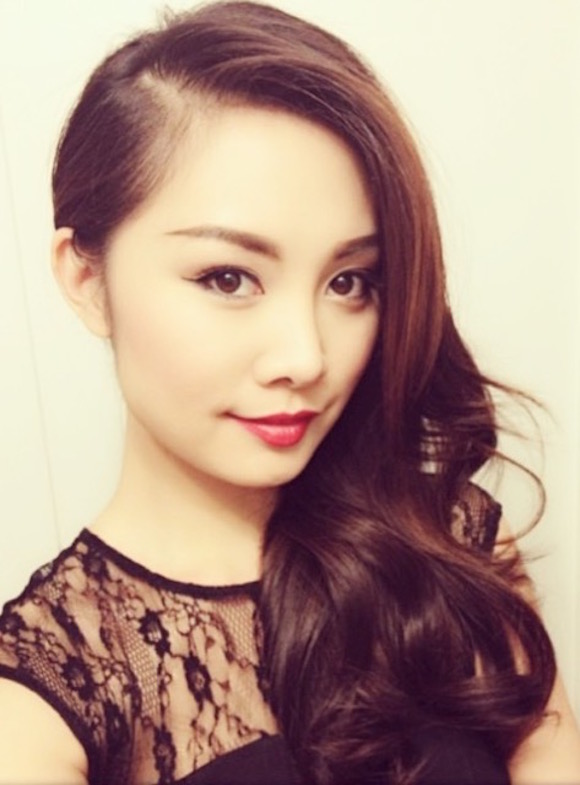 You might have noticed we have added a few new salons to our elite group, and we are super pleased that the uber stylish LAC+CO from Toronto asked to join us and bring our designer label hair to Canada. They have a similar ethos to ourselves in their work ethics and do not compromise on quality or price.
Having trained back in March, we caught up with their stylist and Extension Specialist, Thuy to find out more about their work and Canadian style.
1) Tell us about your typical hair extension client? Our typical hair extension client is after length and volume. We have a wide range of clients and we get excited helping them get the right look.
2) Which celeb is the most requested hair icon your clients want to emulate?
We get this a lot, from Shay Mitchell, JLO, Gigi or Bella Hadid and Kaia Jordan Gerber. Some great hair icons for us to re-create with hair extensions.
3) What hair care tip do you share with your extension clients for better maintenance?
I advise clients not to blow-dry their hair when it is wet. They must comb carefully holding the hair and extensions near the head so the extensions stay secure and being mindful of the bonds. Once the hair is 80% dry, then they can blow-dry it. The hair has a beautiful effect when left dry naturally. Not using unnecessary heat on your hair and the extension hair will reduce the potential damage to your hair.
4) Tell us about the style of your salon and your ethos.
LAC+CO creates enhanced natural beauty; we offer hair and beauty services. "The only way you're leaving Lac + Co is with healthy, shiny, silky strands." Yep book your flights now.
5) What made you want to work with Gold Class Hair?
Gold Class Hair has great quality and achieves the natural look that we want.
6) Tell us a little bit about yourself. What do you like doing on your day off? Who inspires you? Which celeb do you want to do the hair of?
I spend a lot of time with my family, especially with my beautiful daughter. She is almost two!
I'm inspired by Anh Cotran from LA… and of course, our very own Tony Pham from LAC+CO. It would be a dream to do JLO's hair!
7) What do you think is different about Canadian hairdressing to us Brits?
Canadians are definitely less experimental. They are more classy and natural, with slight personal interpretations.
8) If we are to visit you guys, tell us the best spots to visit in Toronto?
Best new hotel to stay at is Broadview Hotel…Soto Soto and Josos for restaurant options. Just don't forget to call by us at LAC+CO too!
Follow their work on Instagram here to see more of their work.
SaveSave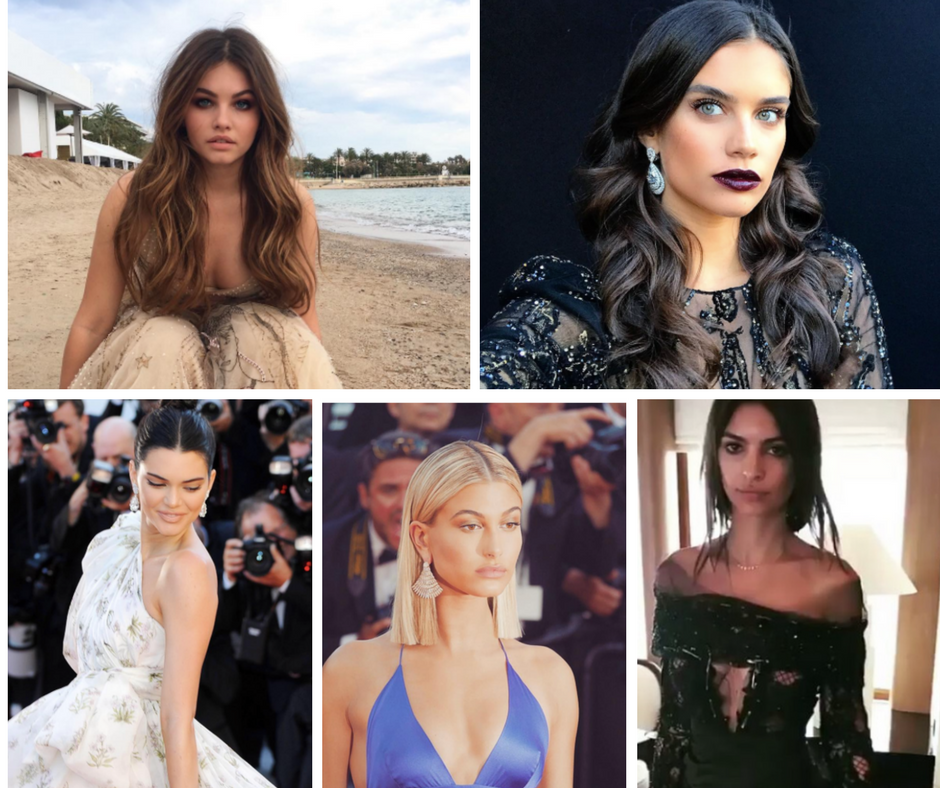 We love awards season and Cannes Film Festival is definitely one of our favourites. So we thought we would share with you our five favourite looks straight from the red carpet.
Kendall Jenner
Kendall turned heads in her stunning La Perla couture, complimented by her simple yet sophisticated slick-back-bun. Complete this look with Gold Class Argon Oil to keep stray hairs in check.
Thylane Blondeau
Thylane was not afraid of fly-aways, opting for an easily maintained beach wave look. Beach waves look great with ombré as it emphasises the different shades and layers in the hair. See our range of ombré clip-in hair extension shades, and talk to your extensionist about recreating this look.
Hailey Baldwin
Hailey's blunt bob is so sleek on and on trend. Mixing blonde hues like our …. give a more natural look whilst the extensions help to hold the shape and thickness of the lob on the shoulders.
Sara Sampaio
Sara Sampaio adopted a traditional red carpet chic look which beams class. Clip-in hair extensions can also recreate this look beautifully by adding volume and shape.

Check her Instagram feed for even more great looks from Cannes here.
Emily Ratajkowski
We love braids as you can dress them up or down and look great at any occasion, whether that's on the red carpet or basking in the sun. Emily opted for the messy braid look, completed with a black bow to complement her gorgeous gown.
Some of these looks can easily be mastered by yourself, but if in doubt, consult your stylist or ask your extensionist for a free colour match, fitting and styling at one of our elite salons.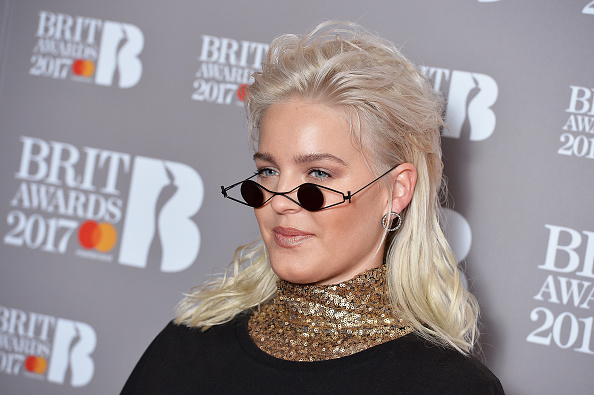 Anne-Marie was the latest celeb to get the "Gold Class" treatment at Inanch London in preparation for The Brit Awards Nominations Show 2017.
The 'Alarm' and chart topping 'Rockabye' singer and songwriter walked in with a bob-length cut and wanted to achieve both length and a bit of volume to her own hair. To many, extensions just mean LENGTH! That's where you're wrong.  Extensions do not have to create hip-hugging length hair, they help to keep the shape of shorter length hair too!
Fellow Gold Class elite salon, Daniel Galvin coloured her hair in gorgeous "icy blonde" shades prior to her extensions appointment with Inanch.
In order to get the exact colour match to Anne-Marie's ice blonde tresses, Inanch London's senior extensionist / colourist Lee toned her Gold Class extensions with pink and lilac shades – that's the beauty of Gold Class hair, they can be toned to get the exact colour match of the client's hair, so no matter how wacky and wild your hair, we can cater for you!
Inanch then used her magic touch to create length and volume by using around 200 strands of Champagne colour 17in 40cm length. The styling was then completed by her session stylist Nick Peters ahead of the Brit Awards Nominations event for which Anne-Marie was nominated for Best British Breakthrough Act as well as her "Rockabye" single being nominated for Best Video and Best Single – an amazing achievement!
Since then Anne-Marie has been having fun re-styling her new hair with plenty of curls to show off the versatility of having Gold Class extensions.   The beauty of Gold Class hair is that they do not look like hair extensions and I'm sure you will agree, she looks uber-chic!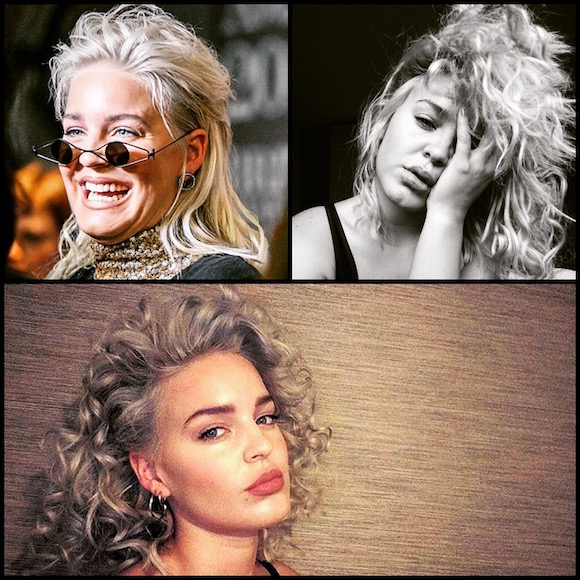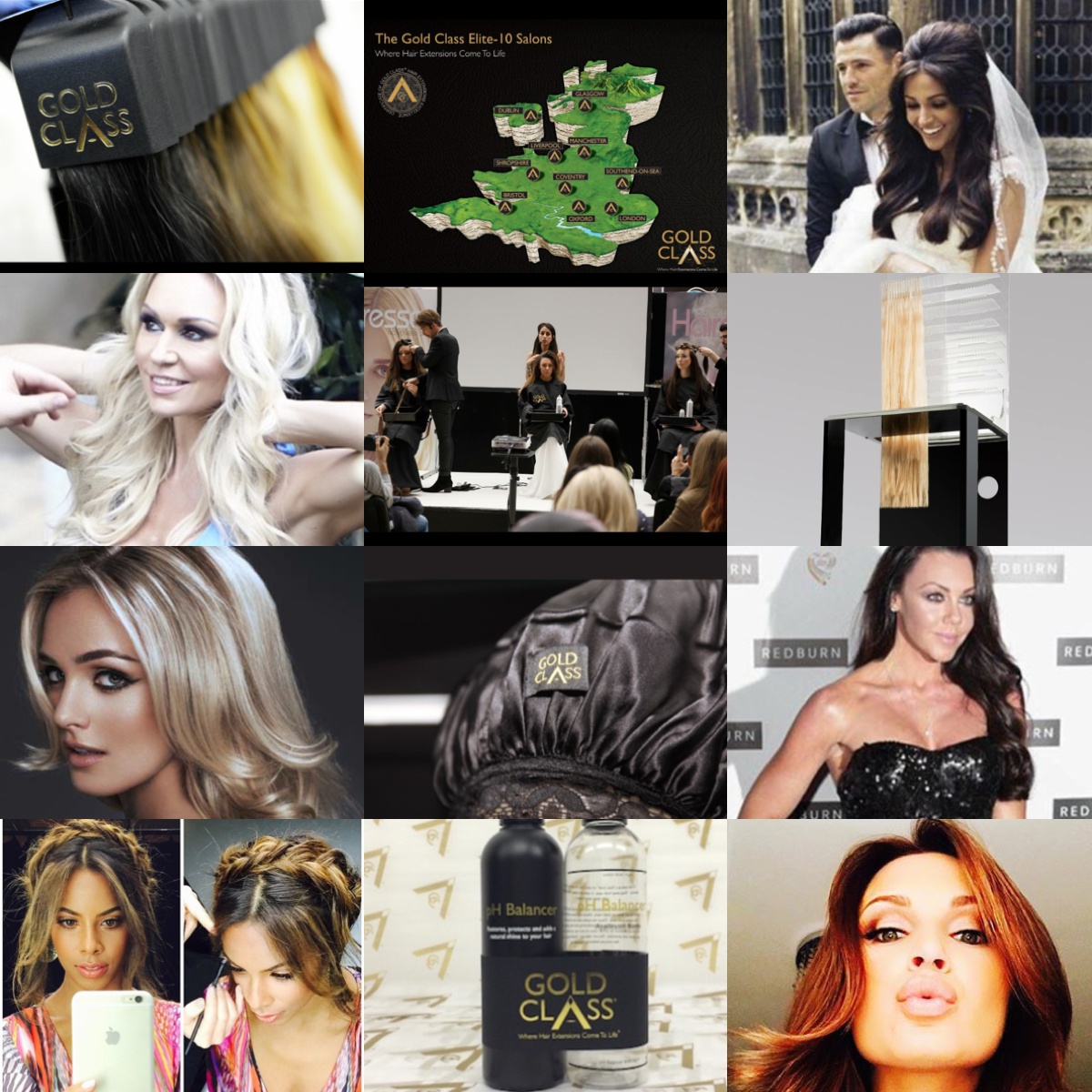 Another year has gone by and before we head into 2016, let's just take a moment to celebrate all that has been fabulous about Gold Class this year. Some might say it's been a journey but to us we're just excited about the future with so much to build on. We've launched to our industry, shared our hair and expert application skills with our Elite-10 salons and we're enjoying seeing all the fabulous transformations around the country.
Colour wise we've launched 26 beautiful shades and even gave them each a name to reflect the hue and to help you remember them. Ronze was the big colour trend and we have plenty of fiery reds to cover this. Catch up on what you missed with our blog here. We had several colour chameleons celebrity clients such as devote Gold Class fan Michelle Heaton changing her hue with each application. We didn't stop there with trends as celebrities went for the lob. You might have thought that Sam Faiers & Rochelle Humes had given up their hair extensions with the shorter crop, but our hair keeps their lob's shape, healthy & volumous. Read more in our previous blog. We were also delighted to welcome new celebrity names to the Gold Class family including Frankie Bridge, Vanessa White and Michelle Collins.
Our hair hasn't been off the TV Screens from XFactor to Strictly, the West End, numerous model campaigns and the Miss Great Britain & Miss Universe competition. Michelle Keegan's wedding was definitely a highlight as she chose Gold Class hair to help boost her volume for her special day and she's a pro at our Healthy Hair Days philosophy. We're pleased to with our select salons around the UK so you too can get your Gold Class hair extensions for yourselves.
We have just launched some fabulous products to help look after your hair at home too. Our pH Balancer and Silky Hair Days are perfect for hair extension wearers and non-wearers alike. It's all about beautiful hair and we all want that!
So what have we missed from these snaps? A team of people behind the company with great passion for all things hair extensions and of course our lovely fans who have helped our brand grow. There's been a lot of really beautiful hair too, just check out our Instagram feed for your #hairinspiration. So what's in store for 2016? Find out on in our next blog:))
Wishing you all a very Happy New Year and looking forward to seeing you all in 2016.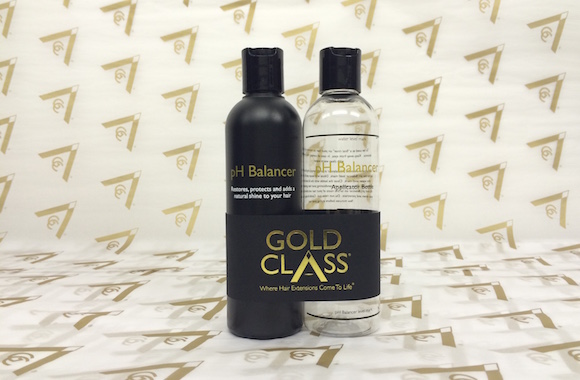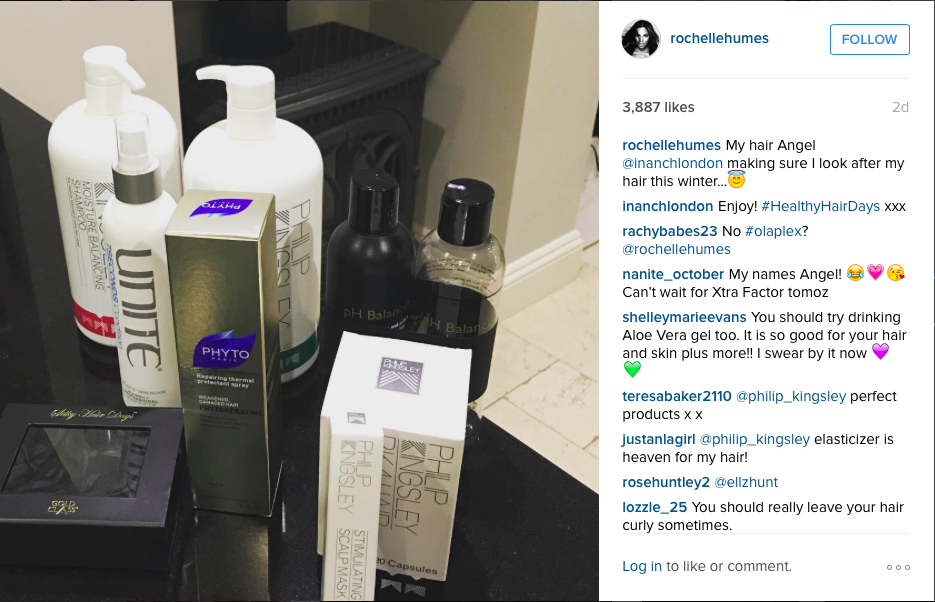 We are really excited to be releasing our very first hair care product in time to add to your winter hair care regime. The pH Balancer is the hero product for all hair extension wearers to offer protection against the environment. Essential for holidays, swimming and as added protection to fight against the everyday stresses on the hair; the pH Balancer acts as a deep conditioning treatment.
A simple rinse (the final rinse) with this leave in conditioning treatment will restore your scalp and hair to it's true pH balance and lock in moisture to create healthy looking hair with a natural shine.
Rochelle Humes instagrammed her pH Balancer as part of her winter hair care regime alongside the Gold Class Silky Hair Days and other prescribed products to give her locks the Xtra Factor!
Bottle size 250ml and comes with diluter bottle. Available to buy from your Gold Class select salon.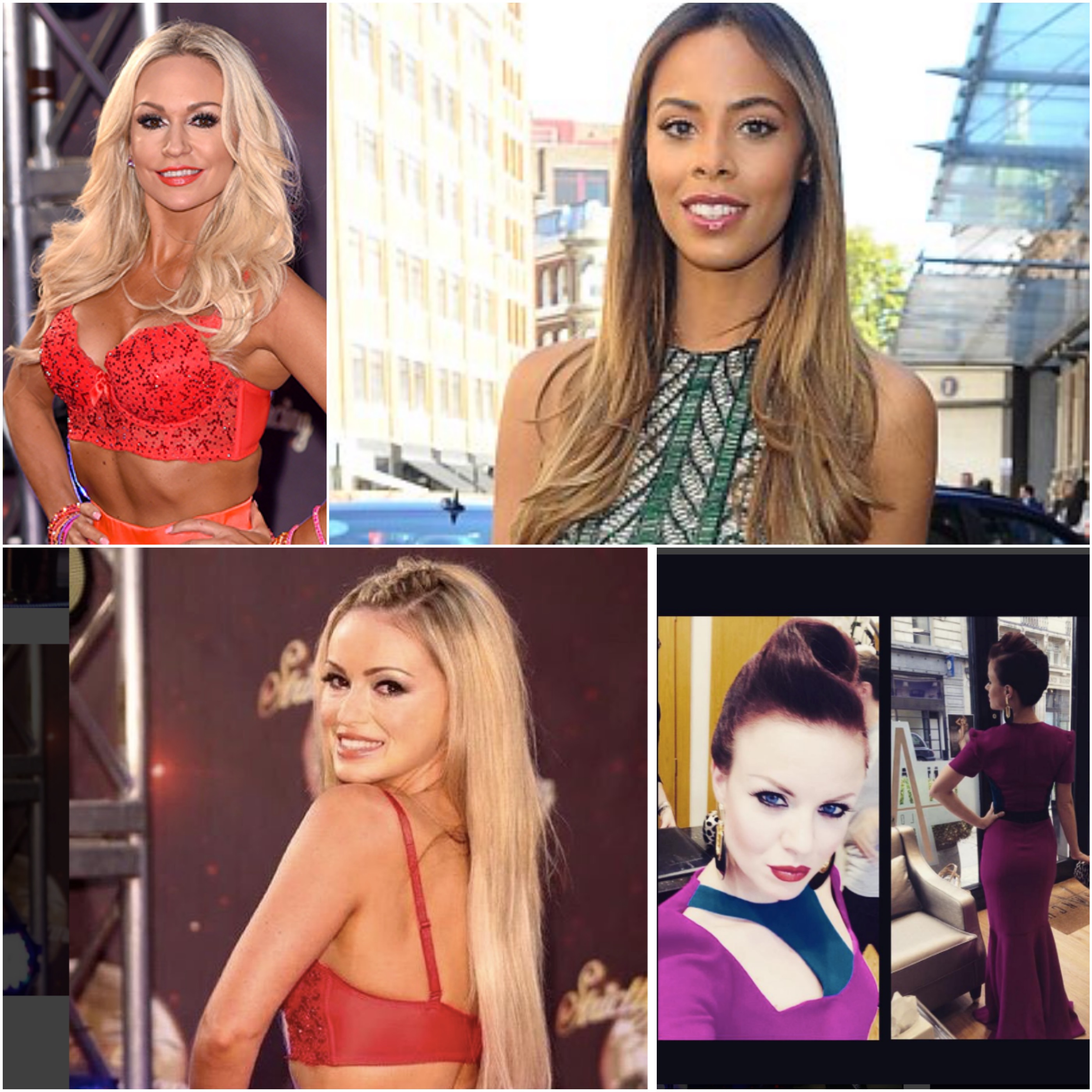 We are now moving in to full-on Strictly Fever and XFactor obsessing as the live shows start. Our loyalties are torn between these two shows and so we can't help but indulge in some Get the Looks for our Gold Class Girls working these shows. With all girls client's at Inanch London we spoke to the team behind each look to get the scoop on their individual looks.
If you follow Rochelle Humes on Instagram you will have spotted she has been tweaking her extensions over summer, going blonder and shorter but her most recent visit to Inanch Emir herself had her 50cm lengths back in. Rochelle is busy promoting her new Very line, Ninja Warriors trials as well as fitting in the XtraFactor. Inanch explains more about the colour change "using her lightest shade as new base to become the darkest shade, we mixed 3 colours to lighten her locks and create a natural blonde look ahead of her press work for her clothing range. We styled her hair with plenty of layers for a different look." Rochelle has to time her hair changes to tie in with her schedules, collections and launches and offer some point of difference.
Roberto meanwhile has helped Ola Jordan with her highly anticipated return to Strictly following her injury. Having played with dark hues, Ola feels much luckier as a blonde and Roberto added 45cm lengths of lighter more ash tones in her new set of extensions applied before the launch show last month. "Ola's hair is a little more complicated when she is working on the show as we need to be more mindful of where we place her bonds and work with much finer bonds to ensure they cannot be seen for even her most dramatic look or felt for back-combing to create those looks."
Roberto also created a beautiful 21st century twist on a chignon for Joanne Clifton this month ahead of her National Lottery Awards night. He keeps her vibrant colour and sharp lines for a very different look for Joanne.
Kristina is a loyal client of the very talented Vessy. Kristina has only been having her Gold Class extensions for a year now and as a devotee blonde she has started to add some on point 'bronde' into her tresses so we should start to see more depth on our TV screens.
Whichever show is your favourite please make sure you support our Gold Class Girls who look sensational as they showcase our hair on the dance floor and TV Screens across the UK.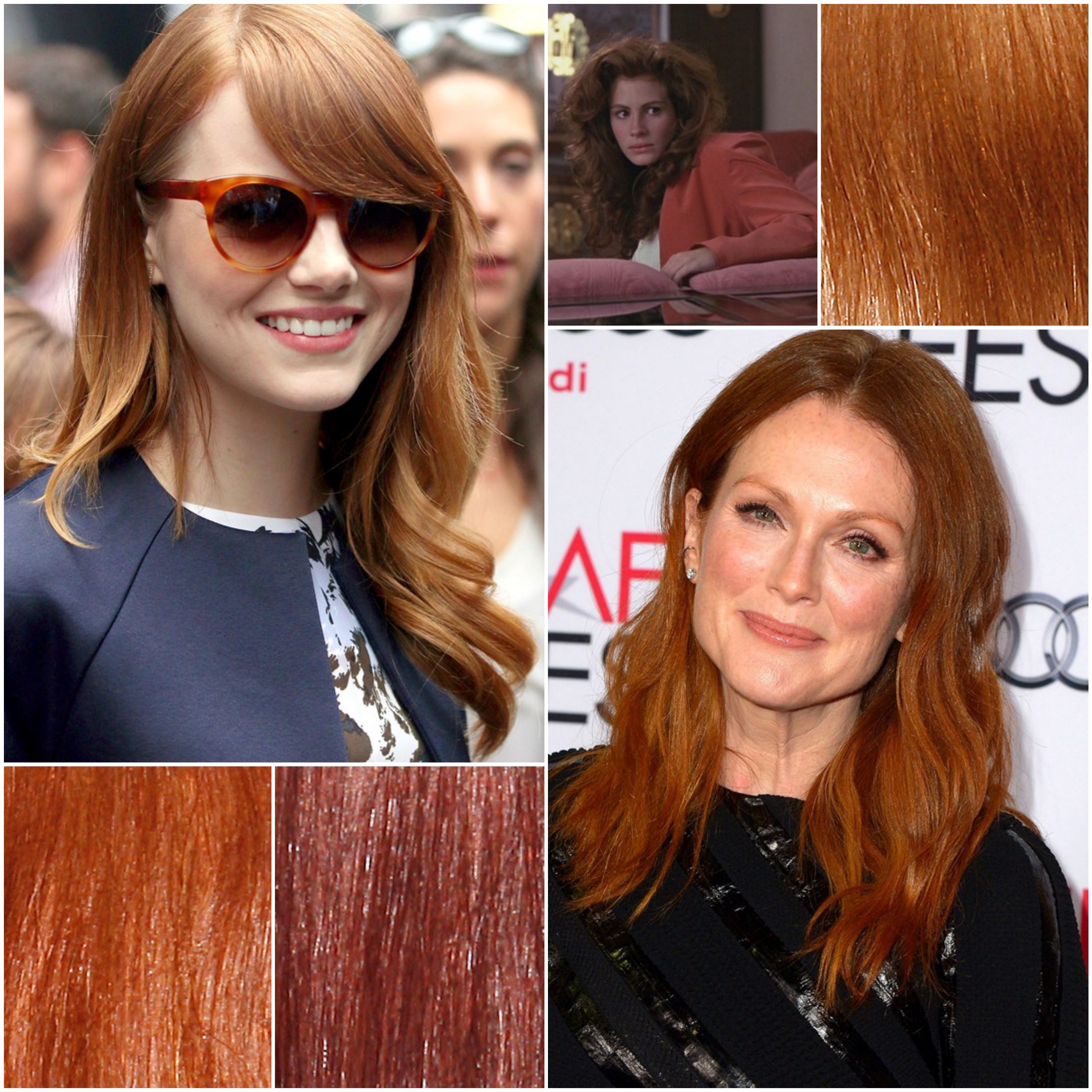 It might seem like another made up word but it's definitely the colour name on the lips of colourists right now. Quite simply its Red and Bronze and for this autumn is a perfect hue to offer warmth and shine which nod to the trend of luxury we are seeing right now. Catch up on the AW15 hair trends in our last blog
We are pleased to have a great range of reds to find your perfect match. From warm browns to rich red warm copper hues your expert extensionist will also be able to blend extensions to customise the look for you. Our hair quality will keep your tresses in perfect condition to maintain the shine and colour throughout autumn.
We've even spotted Inanch London's Gold Class extensionist Roberto Silva has already been 'Ronzing' his clients here: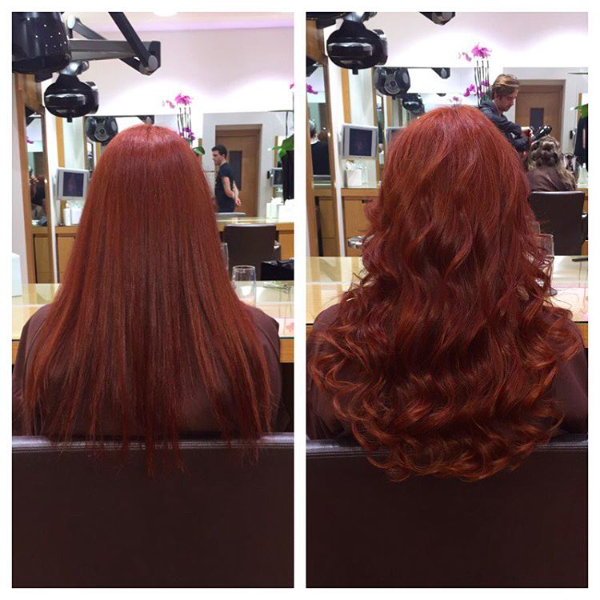 There are plenty of celeb red heads we can look to for inspiration from Emma Stone, Julianne Moore and of course Pretty Woman star Julia Roberts. Sienna Miller has recently sorted a Ronze look for a new role and other celebs who have dabbled include hair icon Blake Lively and Scarlette Johanson. Flick through some more red celebs here.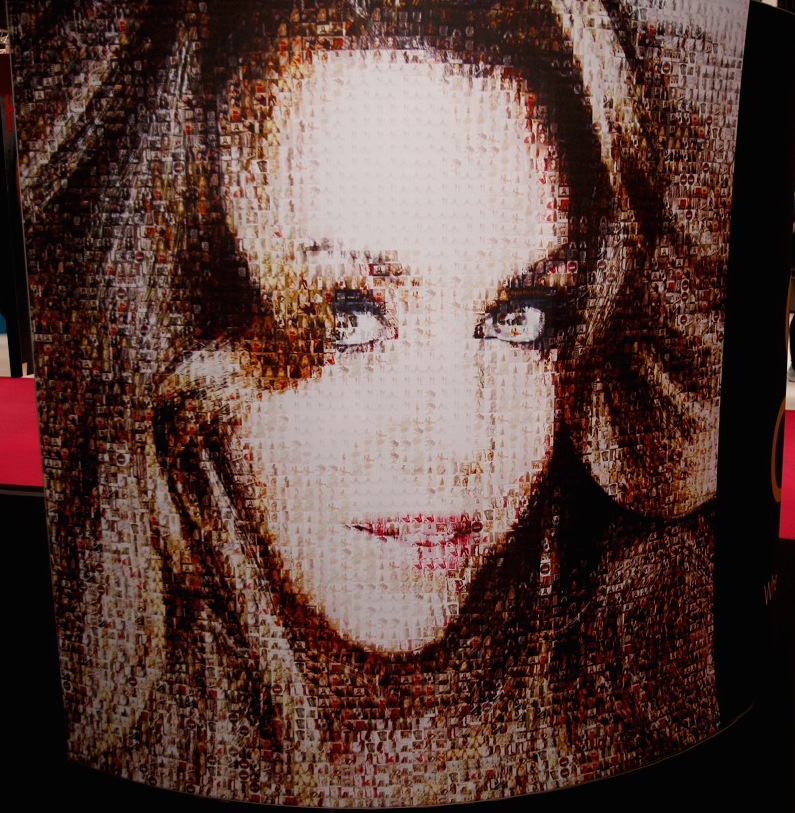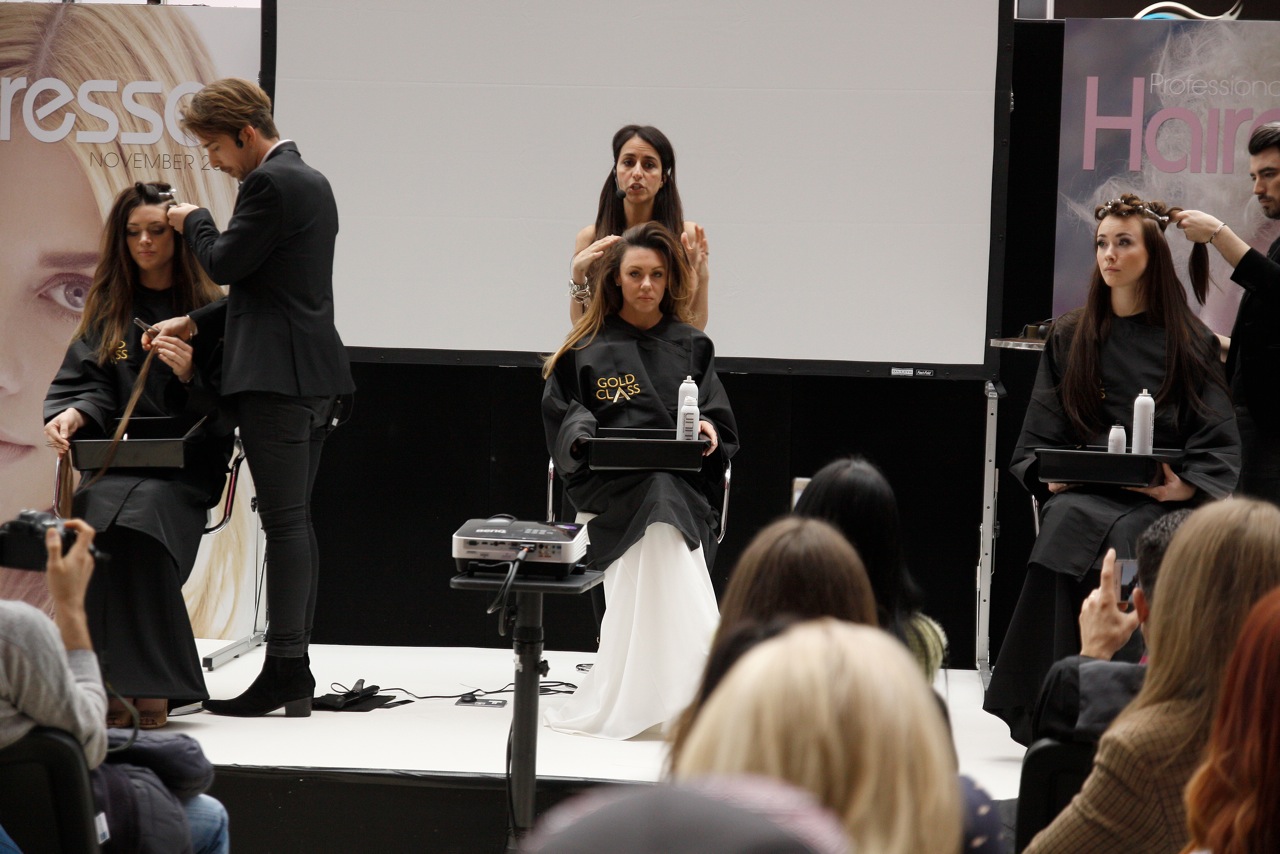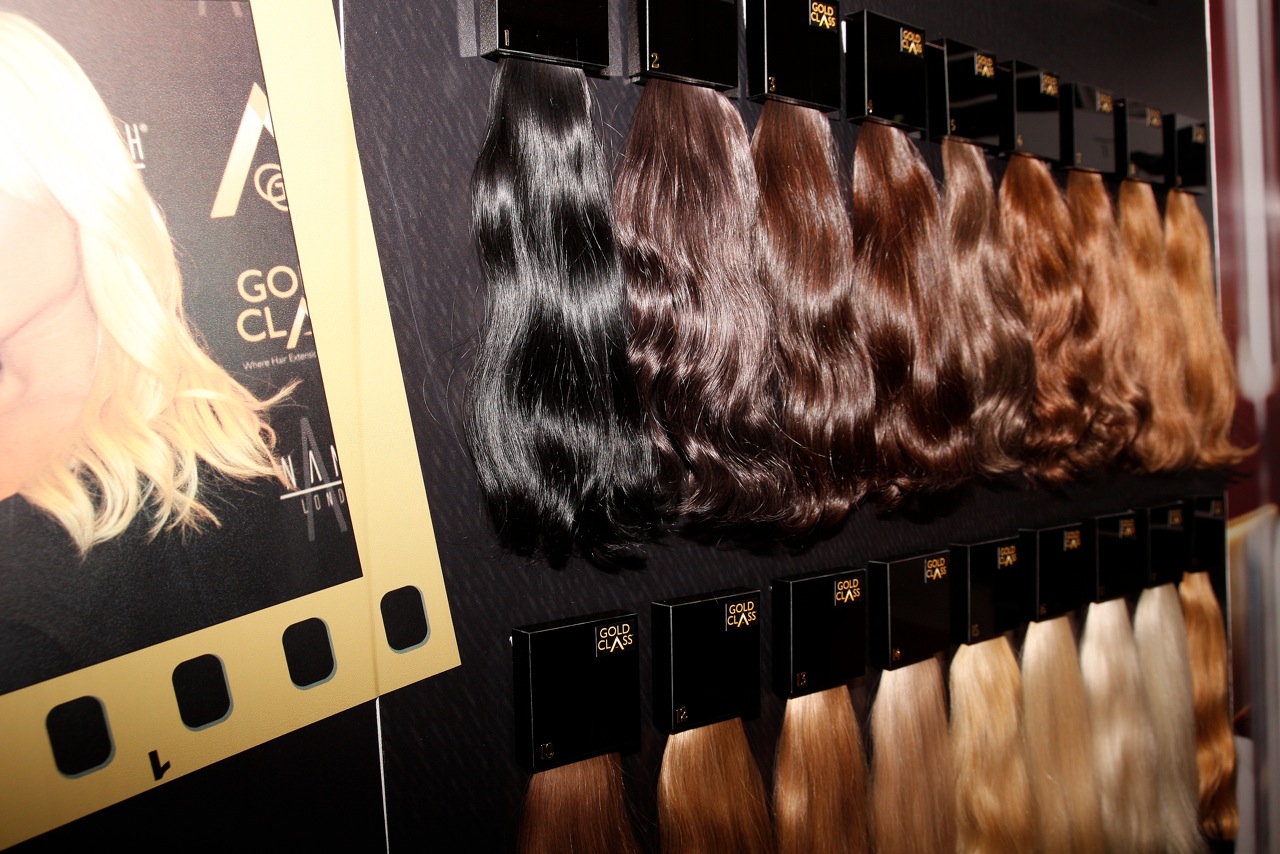 Well our very first exhibition is over and we loved it! Pro Hair Live 2015 London at Olympia was a great way to launch Gold Class to fellow passionate extensionists. Sat alongside the Professional Hairdressers own stand and the Red Carpet & Bridal Stage, our stand looked amazing with a pod using our media coverage montage to make Michelle Heaton's face from one of our collection images. Michelle spotted this on twitter and replied "Wow! That's a rather large picture of my face hahaha xxx"
We were staying in the Hilton Hotel Olympia with quite a few other exhibitors and we had a good laugh with the Balmain bunch on the table next to us at dinner each evening.
It was the first time we had shown our application machine and we can say how impressed everyone was on the compact size and design. We even had a suggestion to give it a name it was so cute. So if you have a suggestion, please let us know. Our complete range of brushes and combs were on show, alongside our clip-ins and aftercare ranges with UNITE and Philip Kingsley. Although it was our Hair Wall with our 25 shades that stole the show.
Day 1 was quite a nervous affair as the Inanch Team were on stage demonstrating application and cutting & styling techniques. With not a spare seat in the seminar, crowds formed to hear the team share their passion for glamorous hair and tips for working with the different methods with Inanch showing pre-bonded, Lee working with micro rings and Roberto on taped hair. Our models were of course our own Gold Class Girls including close friend to Inanch, Michelle Heaton. Inanch had also on stage the gorgeous models Ianthe Rose, Imogen Leaver and Sara McLean.
With old Miss England friend and compare Andrew Minarick asking questions, the team were on stage for around an hour and available for photographs and questions afterwards. Michelle kindly had a quick interview with the Pro Hair Live team which should be featured online and in the magazine soon. We will keep you posted as soon as it's available to see! Our beautiful models roamed around the show and enjoyed a snap on the Fudge stand and were stopped everywhere to have a closer look at their hair and show-stopping PiaMichi gowns.
Day 2 meant we had a much needed lie in as the stand was ready for us to start working on our models again. MTV's Ex On The Beach star, model and DJ Mel Reeves joined us as Roberto applied a full head of extensions and styled her hair to perfection with a crowd of on-lookers. It was also a day to catch up with the great and good from the industry and share our story.
Our Elite-10 campaign had salons making the journey to Pro Hair Live just to see us. Completely humbled by this and the response of salons wanting to be one of the first exclusive destination salons for us. We have some tough choices to be making now as we look through the applications. We even had stylists claiming to be 'Gold Class Stalkers' as they have been following our work on social media and waiting for us to come to Pro Hair and see for themselves. A huge thanks to everyone who stopped by to wish us well and take an interest in our hair and products.
We have a couple of our new Trolleys available to buy at our show offer price for the next 10 days only. To get one of our state-of-the-art trolleys delivered to your salon for only £750+VAT, please get in touch by the end of Friday 8h May.
To check out more pictures from our two days – check out our Twitter & Instagram feeds.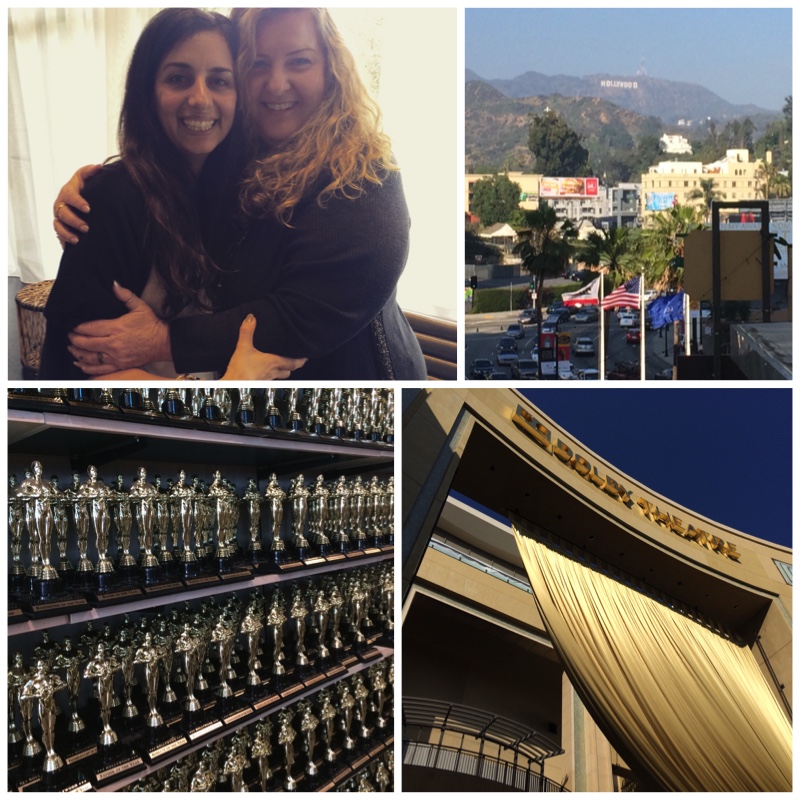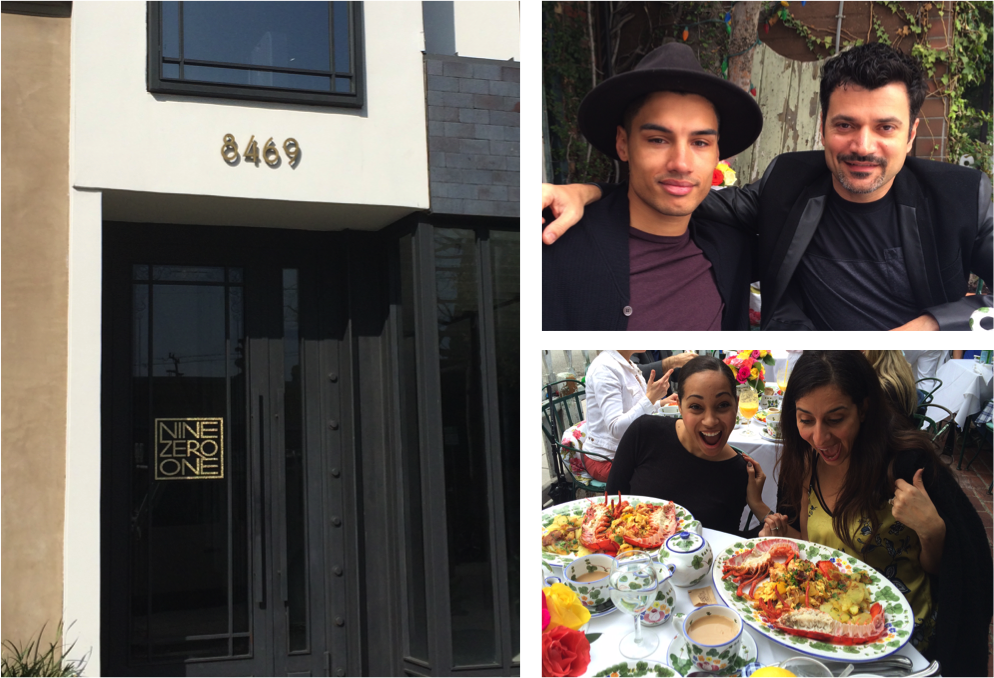 Last month flew by for us and we were lucky enough to spend a week state side – all in the name of research of course!
We hit LA with a list of amazing places to see and people to catch up with. First up was top USA celebrity hair extensionist Sheila Stotts who we have been in touch with for a while and could not pass up an opportunity to get together and share all things hair extensions over a drink. Such a lovely and talented lady and naturally Inanch & her got on like a house of fire!
Having spent a little time window shopping in Beverly Hills and Rodeo Drive, we headed to Hollywood as the Dolby Theatre was prepped and ready for the Oscars. We've practised our acceptance speeches too!
Whilst we were in West Hollywood, we had to head to celeb hot spot salon Nine Zero One and meet up with the fabulous team who are responsible for creating those stunning hairdos we see on the big screen and in US magazines! So lovely to see the salon in full swing with many famous faces starting their Oscar preparations and at their new spot in Melrose Place. Good luck girls in new your new home xx
We also made time to spend with our very special friends Siva Kaneswaran and his gorgeous fiancee Nareesha McCaffrey who both moved out to LA last year. This lovely couple showed us the best places to hang out including a fantastic bike ride from Santa Monica Beach to Venice Beach and a sumptuous lunch at The Beverly Hills Hotel! Now back home, we can't wait to start putting our inspirations and dreams into reality. Watch this space …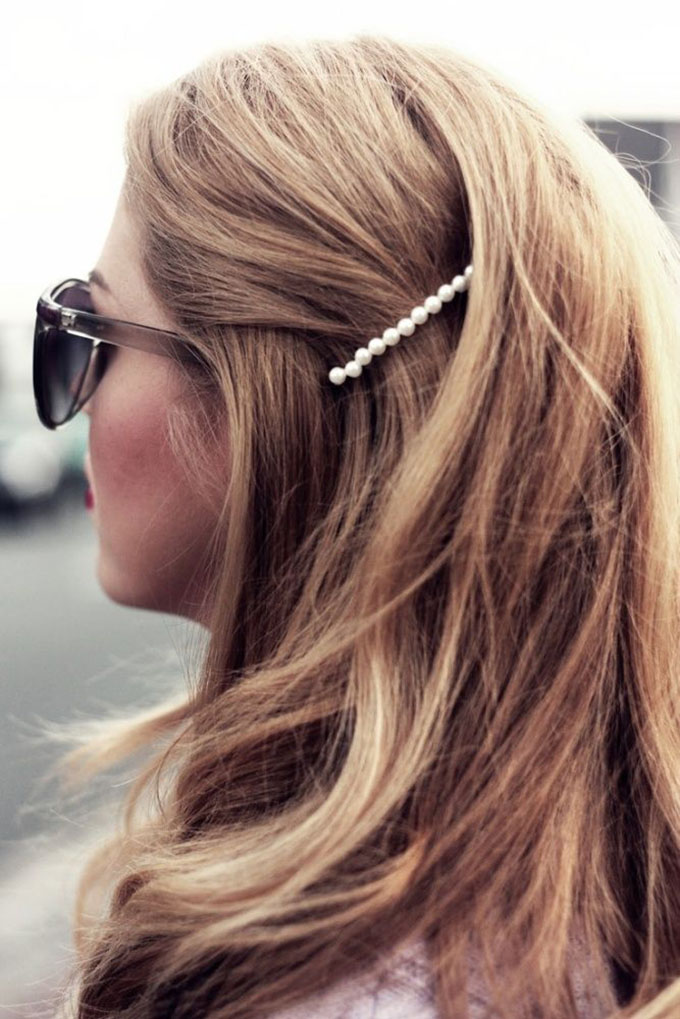 We love our hair 365 days of the year but February is a chance to talk about our romance with hair. Your hair is plays a significant part in your overall look and long hair has often been a sign of femininity & attractiveness for men especially. And the best bit is playing with, swishing and generally showing off our beautiful tresses.
So here are some styles to try this month to keep the romance with your hair alive:
Plaits continue to be a big hit but with more of an natural look as seen at recent Chanel's Couture Show whether you want to do a Heidi headband braid or something more simple. If you want some more up do's take a look at these How To's courtesy of our friends Layered Online.
A beautiful head of healthy hair styled with gentle loose waves only needs a beautiful accessory such as a clip to open up the face and offer a little glimpse of underneath. Another great accessory are flowers but check out the amazing range of combs, clips and hairbands on notonthehighstreet – go and treat yourself!
Our Misha Barton collection last summer had a romantic theme and you can see her hair gently styled on the ends to give some movement to the hair. A few strands loosened at the front and helps soften the face.
Have a happy valentines xx