Tag Archives:
bridal hair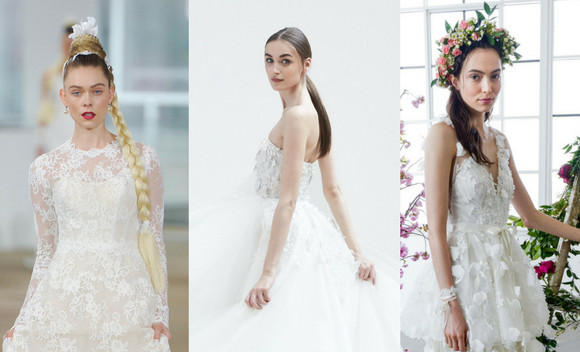 We haven't even made it to Summer 2017, yet we're looking ahead to top bridal hair trends in 2018, yikes! It's good to get ahead though and we're feeling inspired by New York Bridal Week, with bold up dos, plaits and waves leading the catwalk…
Less is more, and at Peter Langner, Marchesa and Mira Zwillinger, the up dos were kept low in neat chignons and ponytails. These sleek do's beam elegance when partnered with a white dress. They are also so quick and easy to create, so wave goodbye to the all-day wedding prep with the never-ending supply of hair pins!
As well as beaming elegance, ponytails can also be a statement of power and this look is leading trends for the SS18 bridal season. This wet-look sleeked backed style comes from shots taken from our founder's backstage work at the Pia Michi catwalk and whilst it looks simple, you might want to practice – or cheat and book in with your stylist.
If there's one thing short, long, curly and straight hair all have in common, it's that they all look super-stunning with a plait. Don't worry if you have thin hair, Gold Class Clip-In Hair Extensions can be fitted to add thickness, volume and length to the hair to create the perfect plait for your special day. Plaits went BIG at New York Bridal week with Ines Di Santo and Hayley Paige both displaying striking Rapunzel-like plaits. The benefit of having this style on your wedding day is that it will stay in place ALL DAY. So, you won't look back at your wedding day photos in 20 years and regret having a plait in your hair. They are unique, sturdy and totally timeless.
Gone is the season of straight hair and your au natural waves are breaking free! Beautiful boho unstructured locks are all the rage for SS18 bridal season, with stylists rebelling against over-styled, fussy, old fashioned wedding hair. Jenny Packham's crimpled hair and hidden plaits will most certainly turn-heads as you walk down the aisle. This amorous, boho-inspired hairstyle is perfect for ladies who are looking for a bold and low-maintenance way to wear their tresses down.
To enhance your big day 'do' and recreate these beautiful styles, book in for Gold Class Hair Extensions with one of our selected salons.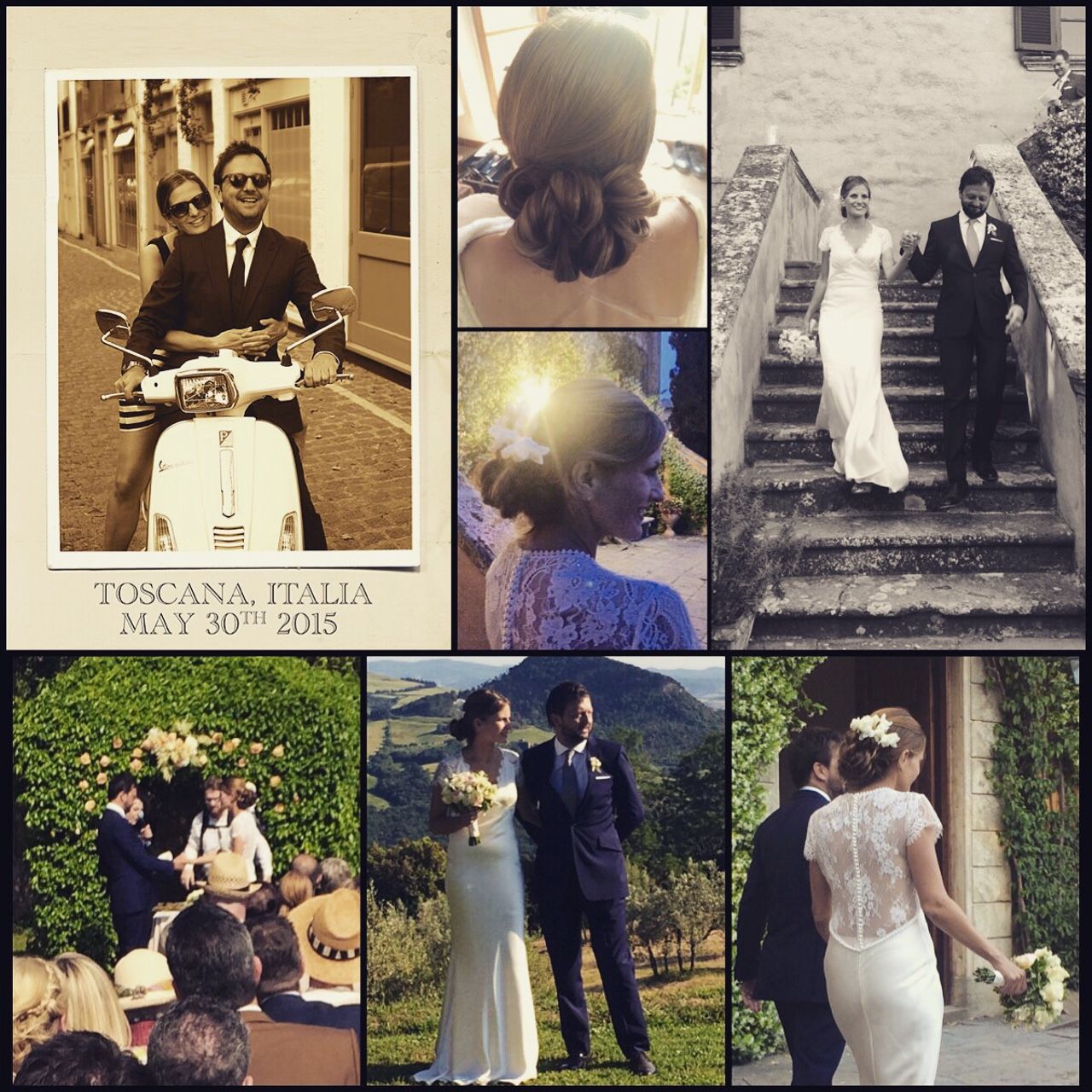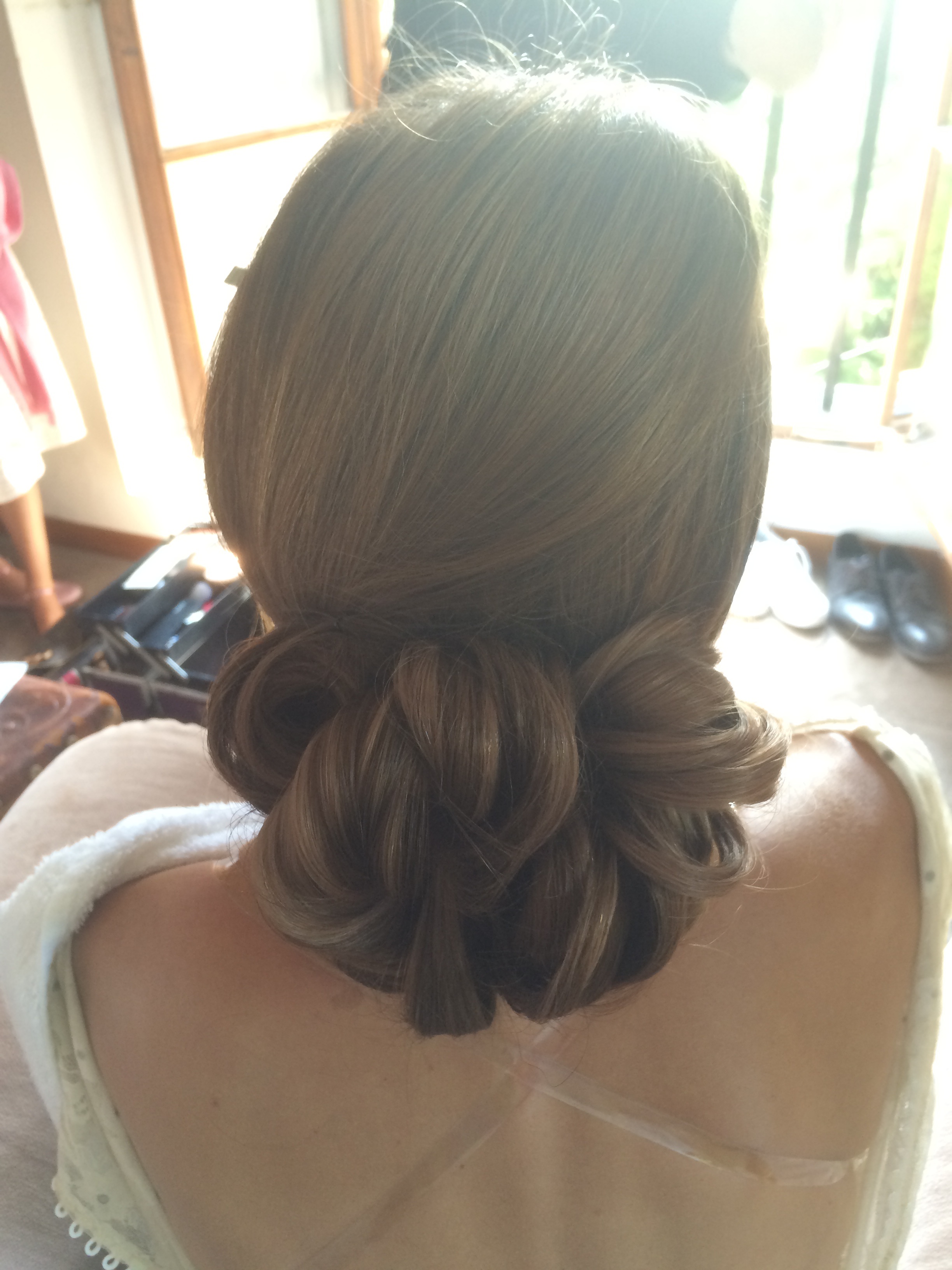 Hair extensions are often used to enhance a bride's hair for their special day, and it was even better when Inanch & Joe Emir from Inanch London were invited to the wedding itself – IN TUSCANY no less!!! We should really be talking about the hair but I think the photos from the magical venue and romantic setting for the Big Day have us very envious indeed.
The bride looked equally magical. Opting for a low romantic bun with plenty of volume and that's where Gold Class made it's debut. The bride-to-be popped into the salon a month before her big day for a consultation with Inanch and to talk through her look and colours. With her colours re-done a custom-made Gold Class Clip In was made by Inanch to take into account her new shades and blend naturally to her own hair.
Inanch fitted the Clip-In on the day. She started by blow-drying and tonging Nora's hair in to nice loose waves. Then, with the front section clipped out to one side, the back was tied in to a low ponytail, before adding the clip-in hair pieces around her ponytail. The hair extensions and Nora's hair had been pre-curled at this point and so all that remained was to pick the sections, create knots and pin securely to create this stunning elegant look. The side sections were loosely pinned and some strands were teased out for a natural, soft look. Finishing off by applying some light hairspray by Inanch's favourite, Unite Haircare.
Veil or no veil was still a last minute bridal decision but either way this style would have worked, and the bride finally went with fresh flowers to compliment the bun. We asked Inanch about using flowers in your hair "You can get a florist to put a wire in to the flower for you which then allows you to insert it in to the hair just like you would with a pin. If it's hot, and especially if you're abroad, try to keep the flowers in water as long as possible."
A truly fairytale wedding and many congratulations and thanks for sharing their special day must go to the new Mr & Mrs Jury. Wishing you the very best for you future happiness. xx