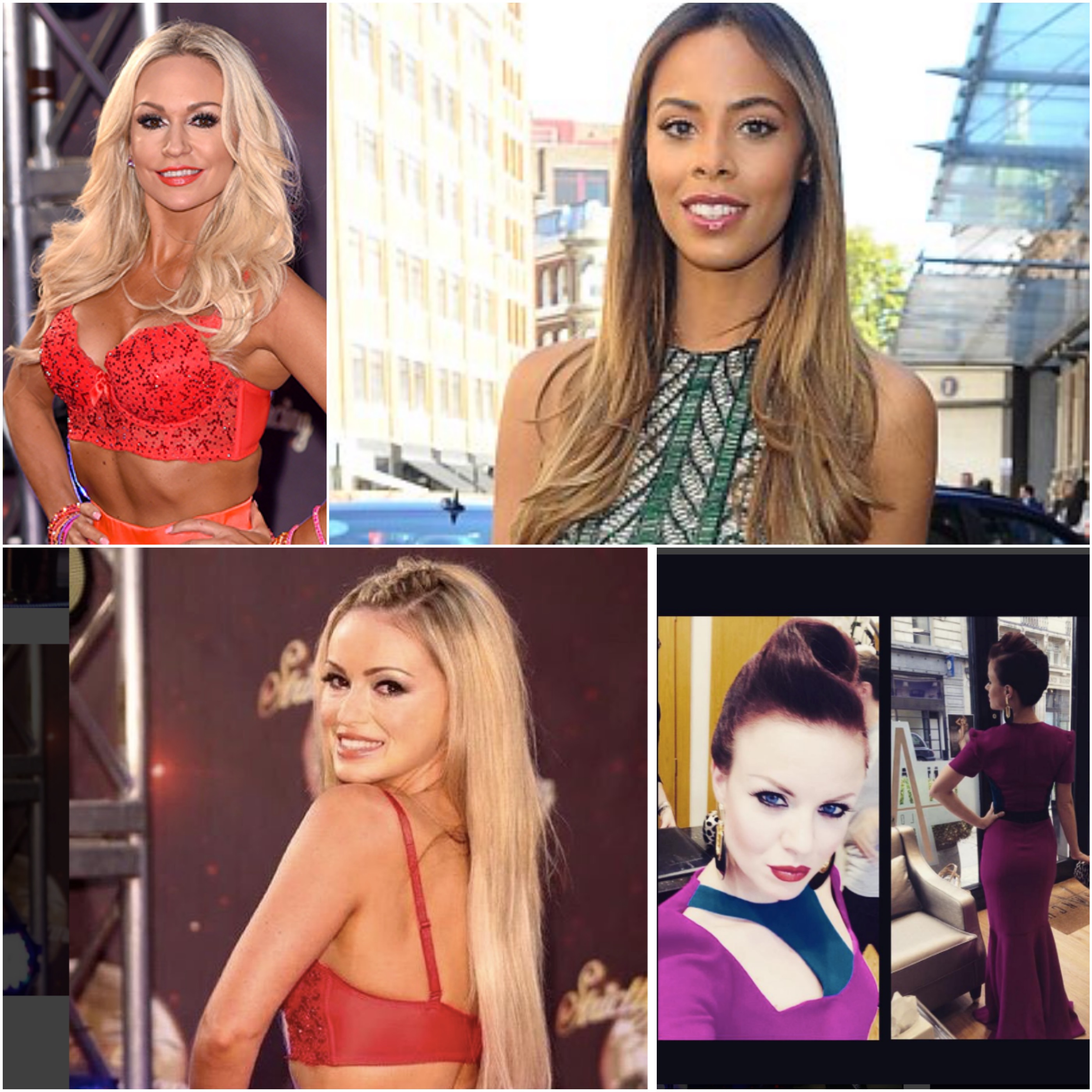 We are now moving in to full-on Strictly Fever and XFactor obsessing as the live shows start. Our loyalties are torn between these two shows and so we can't help but indulge in some Get the Looks for our Gold Class Girls working these shows. With all girls client's at Inanch London we spoke to the team behind each look to get the scoop on their individual looks.
If you follow Rochelle Humes on Instagram you will have spotted she has been tweaking her extensions over summer, going blonder and shorter but her most recent visit to Inanch Emir herself had her 50cm lengths back in. Rochelle is busy promoting her new Very line, Ninja Warriors trials as well as fitting in the XtraFactor. Inanch explains more about the colour change "using her lightest shade as new base to become the darkest shade, we mixed 3 colours to lighten her locks and create a natural blonde look ahead of her press work for her clothing range. We styled her hair with plenty of layers for a different look." Rochelle has to time her hair changes to tie in with her schedules, collections and launches and offer some point of difference.
Roberto meanwhile has helped Ola Jordan with her highly anticipated return to Strictly following her injury. Having played with dark hues, Ola feels much luckier as a blonde and Roberto added 45cm lengths of lighter more ash tones in her new set of extensions applied before the launch show last month. "Ola's hair is a little more complicated when she is working on the show as we need to be more mindful of where we place her bonds and work with much finer bonds to ensure they cannot be seen for even her most dramatic look or felt for back-combing to create those looks."
Roberto also created a beautiful 21st century twist on a chignon for Joanne Clifton this month ahead of her National Lottery Awards night. He keeps her vibrant colour and sharp lines for a very different look for Joanne.
Kristina is a loyal client of the very talented Vessy. Kristina has only been having her Gold Class extensions for a year now and as a devotee blonde she has started to add some on point 'bronde' into her tresses so we should start to see more depth on our TV screens.
Whichever show is your favourite please make sure you support our Gold Class Girls who look sensational as they showcase our hair on the dance floor and TV Screens across the UK.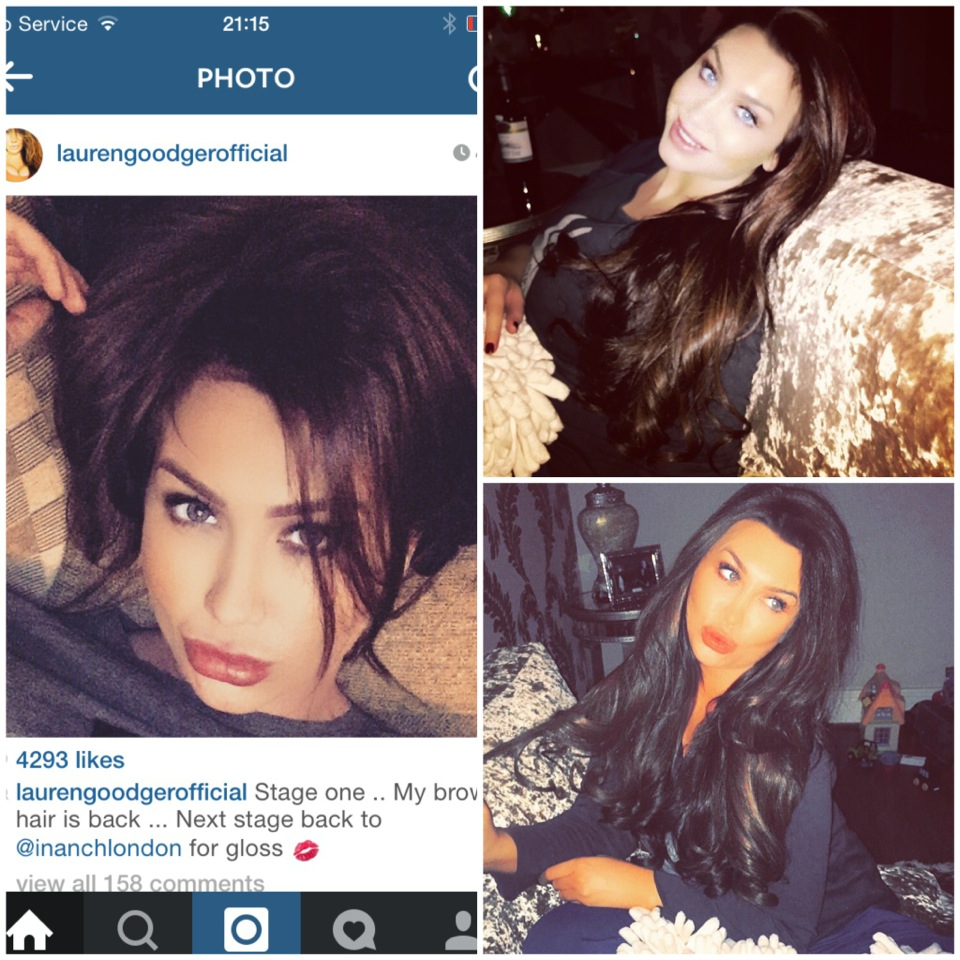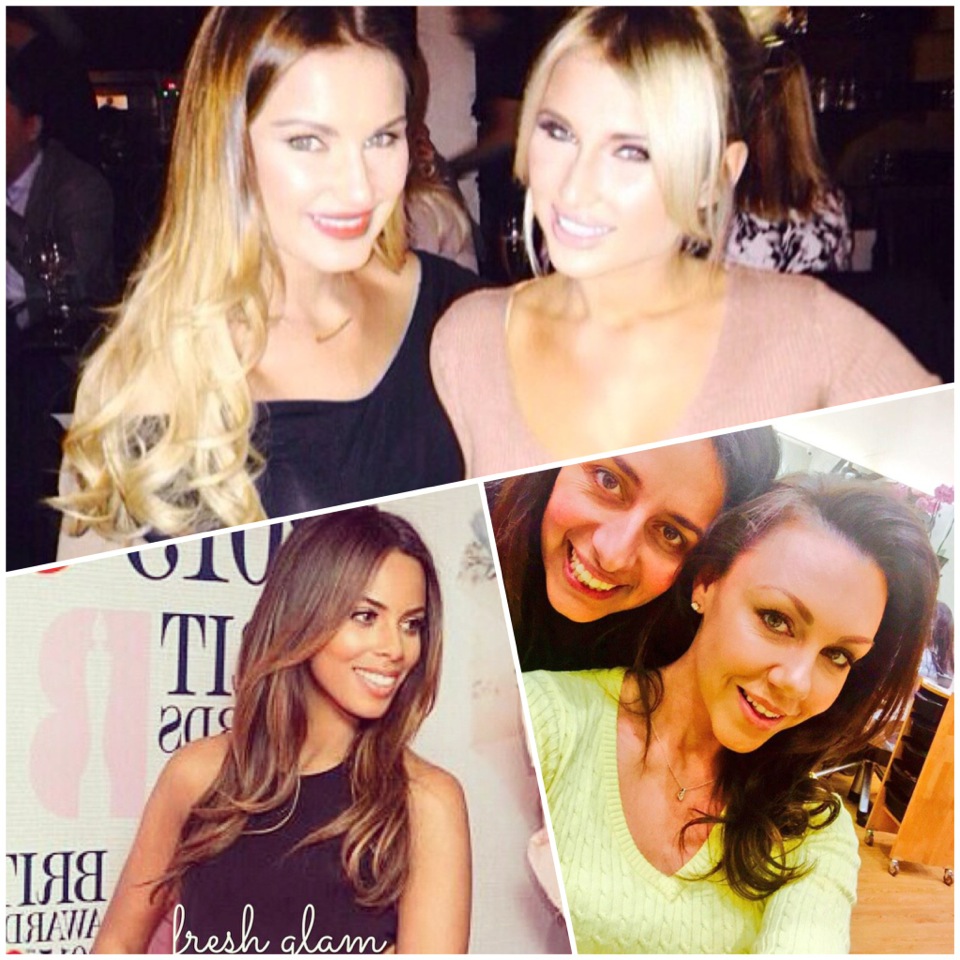 The start of a new year signals a chance to change for many and our Gold Class Girls are no different. Only this last week has seen many of our lovely clients in for a change and the most significant is the colour change for Lauren Goodger. Keen to ditch her blonde bombshell image she stepped into Inanch London and the experienced hands of Roberto Silva to start the change into a sultry & sophisticated brunette. Warm chocolate browns were the new hue and returning Lauren back to her natural shade. Tweeting that evening "stage one … My brown hair us back … Next stage back to @inanchlondon for gloss"

Back in salon for the second stage, Roberto completed her transformation with colour matched extensions and some additional caramel tones to add subtle highlights throughout. Adding 200 strands of Gold Class Hair in 50cm to give plenty of volume and length for this glamorous look. Lauren shared lots more snaps on Instagram showing off her finished look and we think we are going to be seeing a lot more of her as she enjoys her new do and exciting plans for the future.
Also in to add new length was Sam Fraiers to help her sister Billie celebrate her birthday; Rochelle Humes for some maintenance before the BRIT nominations and Michelle Heaton in preparation for the National TV Awards this week.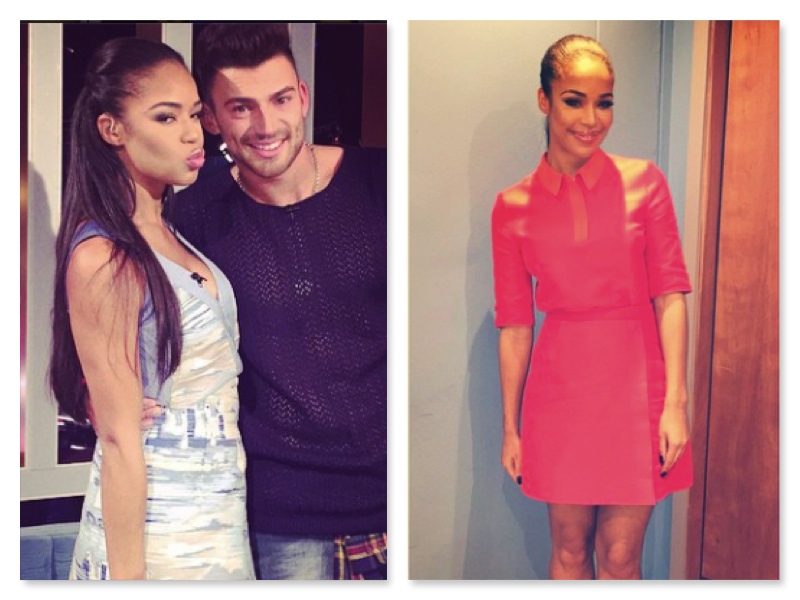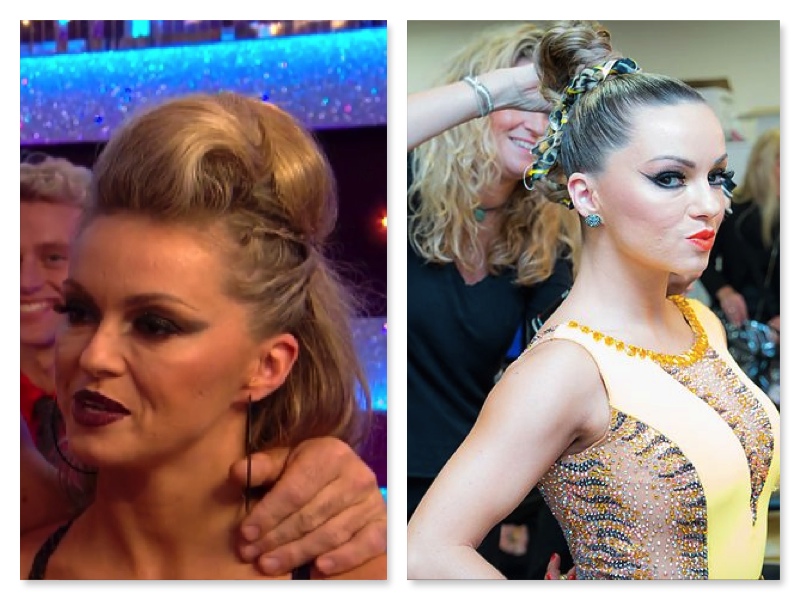 First up, good extensions should not look like extensions. This includes the cutting & blending of the hair, but the single most-asked question is normally the "bonds". What do they look like, how will they feel and for those of us who like to change of hairstyle; then to make sure they cannot be seen even when you show off your hair-up looks. This comes down to the bonds used with expert application and placement in the hair.
Constantly in the spotlight and under the lens of the parazzi, X-Factor host Sarah Jane Crawford generally likes to wear her hair down when out & about and partying. But at work, she has been sporting sleeked back ponytails on a couple of occasions or half up do's. Showing off her Gold Class lock length, it's a great example of how truly amazing Inanch's extension work is. Not only are her bonds so discreet but they are positioned so that the hair can move, be up-styled and most importantly, not seen.
The award winning hair team at Strictly Come Dancing have their work cut out changing the looks week by week for all the professional dancers & celebrities and their creativity is not limited for wearing Gold Class extensions. In week one we saw Ola Jordan's Tango up-do including side scraping plaits and big hair rolls. Gold Class hair styles like your own hair, so there is not limit with using products & heated hair tools to achieve these looks and create fabulous hair for us to swoon over. Not afraid of her hair down Ola and her colleagues have good #hairswishing moments too.
So if you plan to wear your hair up, remember to tell your extensionist so they can accommodate for this and make sure no-one sees those pesky bonds!