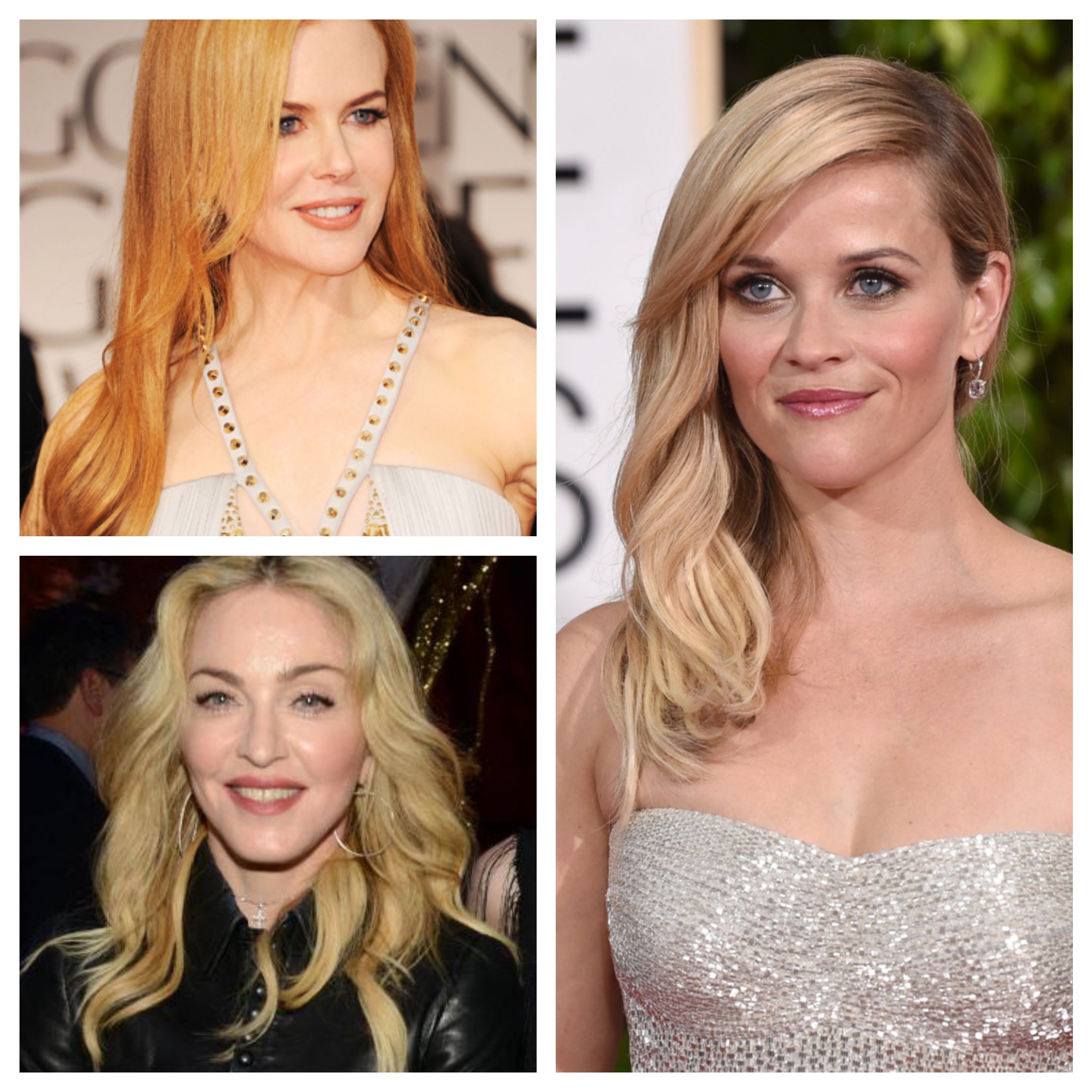 The sun is shining and all we can think of is beautiful natural summer hair – sun kissed and with a gentle beach wave to it.   We also know that choosing the right blonde colour can be tricky so we stopped Inanch to have a quiet word and get the low down on how she chooses her blonde hues with her clients.
"We always ask client's to bring photographs to help talk about colour to their consultation.  Even if it's to say what they don't like!   For me this is great as client's don't always see colour hues in the same way and if they describe something as ash or warm the picture might tell a different story."   During a consultation Inanch is always looking at eye colour and skin tones when putting the colour swatches against the client to see for themselves what works well, or not.  " Warm blondes are in right now with lots of strawberry blondes and ash pastel tones.   In fact I find that strawberry blonde works on most people's complexion." 
The two limiting factors in Inanch's mind for all blondes is their original base tone and lifestyle.    Depending on the base, a client may need to have several stages to colouring their hair to lift it and also may not want to jump to a drastic colour change.  Warmer tones are easier to achieve if you are already dark.  Regrowth needs factoring in and client's lifestyle needs to be able to keep up with the maintenance of being a blonde.   Good job roots are on-trend right now.
Extensions are a great way to change your colour without the commitment so you can add some highlights to help with the sun kissed effect and change the shade in a couple of months time to go lighter as things heat up!
Some glamorous blondes who have already found their perfect hue include Reese Witherspoon, Madonna and Nicole Kidman.   Check out more in of our golden #GoldClassGirls in our gallery.
Going blonde can seem like trial & error at times so Inanch's best advise is to try a shade lower than you think.   Make sure you check out our blonde shades and choose your favourite.