Tag Archives:
accessories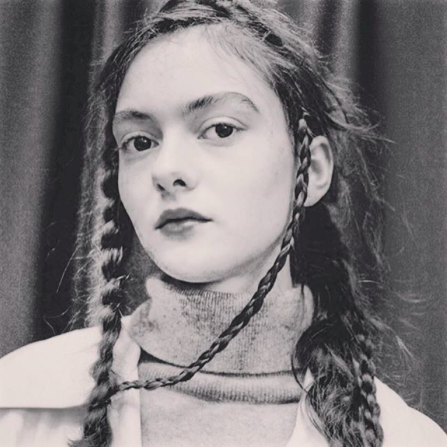 Healthy hair has been on trend for a while and this continues, as does natural looking hair. So spend a little more time on the TLC to ensure it is in good condition and show it off with these simple suggestions to have effortlessly beautiful hair in 2018.
COLOUR
Pantone's Colour of the Year has been announced as Ultra Violet. Whilst we are not planning on introducing a purple to our colour chart, this will work well with blondes and brunettes as a complimentary colour so we are looking forward to seeing some extensionists play with colour more this year.
Keep your eyes peeled at festival-season and next winter, as we will definitely be seeing more of this hue.
Selena Gomez recently went blonde and this trendsetter is already leading to enquiries for this look. Keep your roots and opt for a warm blonde like our Iced Pearl to help keep the volume and hold the style.
ACCESSORIES
Well good dressed hair deserves a treat too. So add some embellishments and try to make them gold of course! Barrette clips are in.
Think back to the SS18 catwalk and big hair bands were in with Channel and many more. Think back to Blair Waldorf for some style inspiration.
STYLING
Buns will be big in 2018, and even your looped pony can be called a bun. But get creative and try something like this from Preen with 3 different plaits to add texture and interest to your style. We still can't resist plaits!

See more here.
Head to our Pinterest page for more hair inspiration and if you are looking for a new look for 2018, then head to your nearest Gold Class elite salon for an in-depth consultation and talk about your colour and style requirements.
SaveSave
SaveSave
Fashion Weeks around the globe have drawn to a close and we've some amazing hair inspiration. Not all of it is suitable if you wear hair extensions and so we've reviewed the shows to find the stunning looks to try at home with your Gold Class hair.
The overall theme is 
healthy hair
.   A philosophy close to our heart it's time to treat your hair to some TLC and we can't speak highly enough of
Philip Kingsley's Elasticiser
to restore moisture and we recommend using this weekly to keep your tresses perfect as we head into winter.    The styles then enhance your hair with simple looks, often undone and natural.  We adored this Dolce & Gabbana ballerina bun with soft wispy hair for red carpet, christmas parties and work.  In fact, anytime!
Partings seem to play a big role this year from the perfect centre parting to the side sweep.  Milan Fashion Week saw the return to the quiff.  With a slight twist Dries van Noten show had 40's rolls which are easy to replicate with a few bobby pins and hair spray.
Accessories were everywhere from the humble bobby pin, scarves and jewels. Treat yourself to a few more as you will definitely use them right through to summer next year.  We loved this elegant clip from Chanel bringing pigtails to the catwalk.   We also loved Marni's twisted bunches making sure they are no longer reserved for the school playground.
Harping back to our youth again; crimping is back and if you can't lay your hands on your old crimping irons try this little cheat – create a fine plait and run over with your flat irons before undoing and repeating.  You don't have to do your whole head either, as you could add this texture to just a section of your head.  Have fun and try this over the weekend.