Stooshe in the house!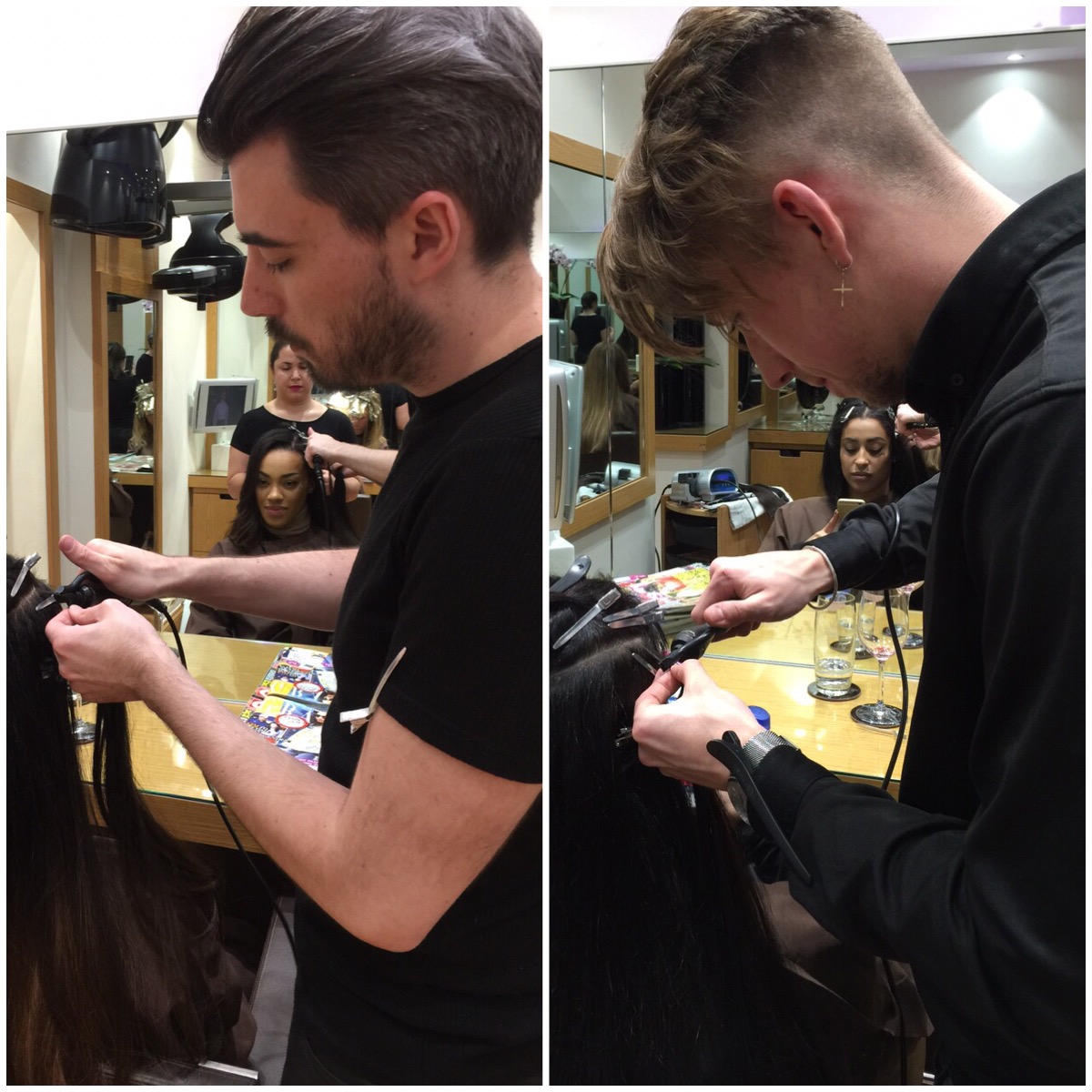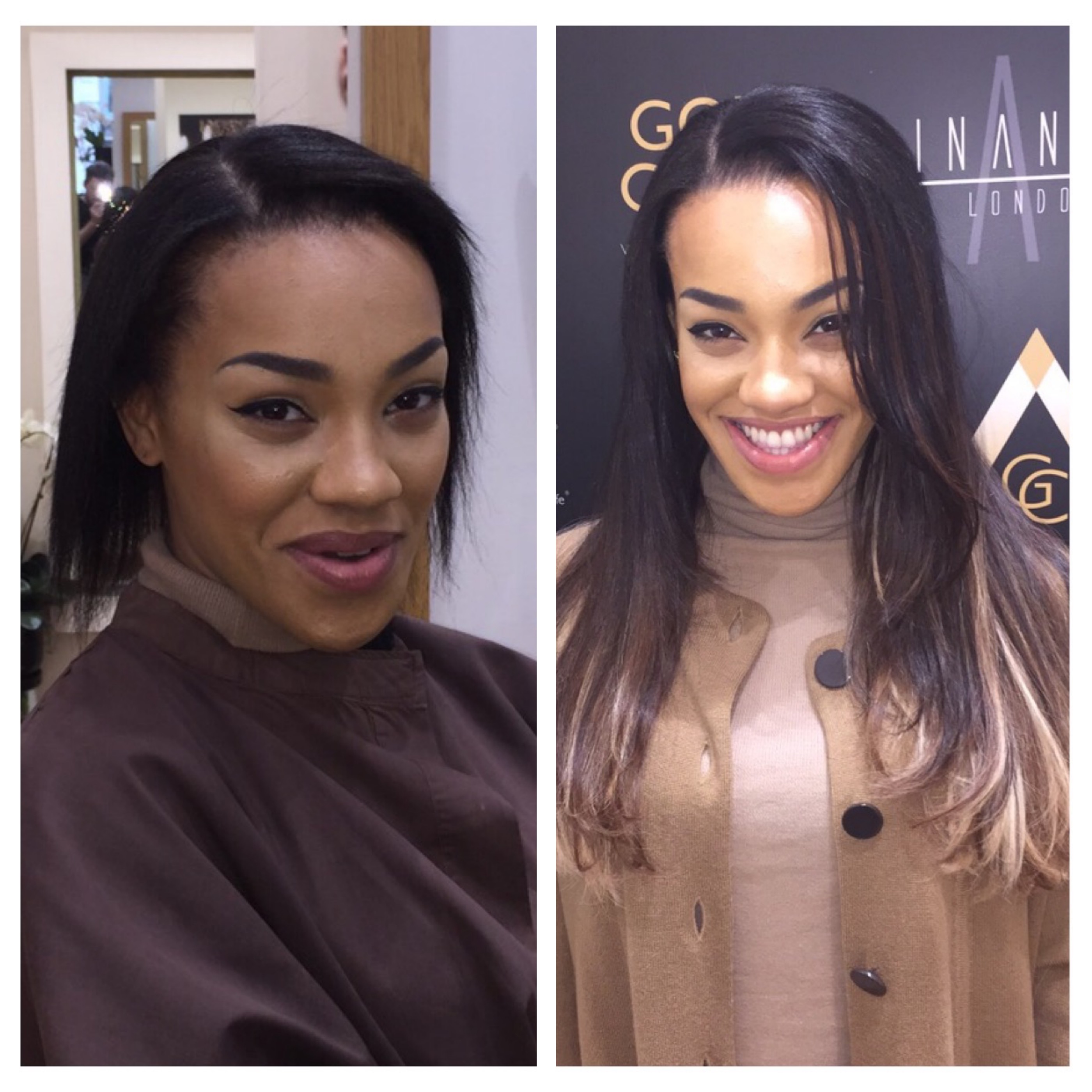 The girls from Stooshe took time out from recording their new album to head to Inanch London for some much needed TLC and a fresh look ahead of some of their promotional touring. At the consultation, it was clear that using heavy hair pieces regularly had taken their toll on Karis' hair in particular so they were keen to learn more about Gold Class' Healthy Hair Days*. Safer, permanent extensions are the way forward to reduce the damage caused.
In the safe hands of Roberto Silva, Karis wanted a dramatic new look and so some custom dyed ombre Gold Class hair extensions were made and a full head application to create a softer look for summer.
Lee McCrudden got to work on Alexandra blending dark brown and black pre-bonded extensions to create a flawless look. Length and volume were the order of the day so 200 strands of 20" Gold Class were used to create the look before cutting and styling to ensure the extensions looked effortless natural.
The wonderful team at Inanch London couldn't leave the lovely Courtney out and treated her to a Olaplex colour correction session to maintain her platinum blonde hue and improve the condition, followed by a Nano Keratin treatment by Ivan to help improve the manageability of her hair when back home.
Glad to see the girls out and about showing off their new hair and we spotted them at last night's Now Magazine Summer Party alongside Roberto and Lee again.