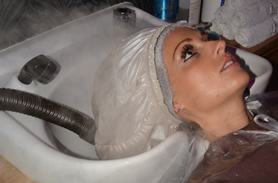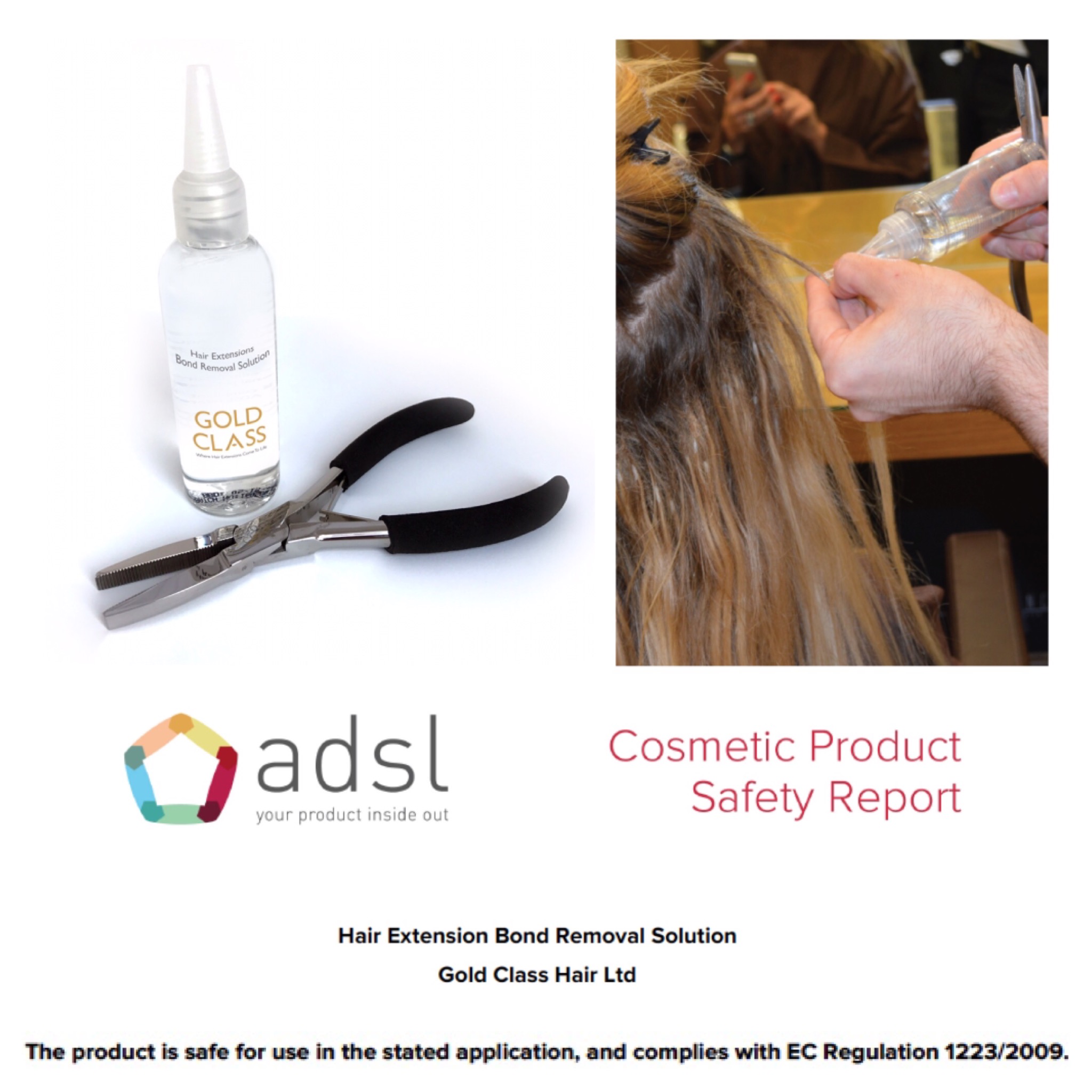 Our recommendation for removal varies depending on your application method and may change depending on your care. Our training includes the professional safe removal of hair extensions with the correct tools to avoid damage to your hair and scalp.
For our pre-bonded range, we recommend removing the extensions at 3 to 4 months.  Using our specially formulated removal gel, the extensions simply slide down the hair causing minimal damage and no signs of traction on the hair or scalp as witnessed by a leading Trichologist*.
Our specially formulated removal solution has been approved by ADSL (Advanced Development & Safety Laboratories).
The Micro Rings need to be removed for maintenance and re-applied every 3 to 4 months, before finally being removed at 9 months and changing to a fresh set of hair. Removal is simply by un-clamping the ring and gently sliding both the extension and ring down the hair.
Our Tape Hair needs to be removed every 6 to 8 weeks with a specialist spray remover that releases the adhesive tape. The hair can be re-used once more if kept in good condition by the client.
Once all removed, you can be treated to a Spa Mist hair & scalp treatment to revitalise your hair and scalp.  We can also repeat the scalp analysis to show the great condition your hair & scalp are in.
A break from extensions for 1 to 2 weeks is suggested before re-application of pre-bonded hair extensions.  Our clip in range can be used during this time.
*Leading Trichologist Analyses The Gold Class Extensions Method:
"In recent years there appears to have been real significant advances and improvements with regard to hair extensions as I have seen with my analysis of Inanch Emir's hair extensions work. It appears to me that when a professionally trained technician such as Inanch or a member of her team attaches them, there is no visible evidence of traction on the hair or scalp even after removal of the extensions. My Trichological advice is to always ensure both the hair and scalp are in optimum health as per Inanch's Gold Class "healthy hair days" regime which also emphasises the importance of correct maintenance and aftercare along with having the extensions professionally removed within the specified period of 3-4 months"
Glenn Lyons – Trichologist & Clinic Director at Philip Kingsley
Fellow of The Institute of Trichologists.