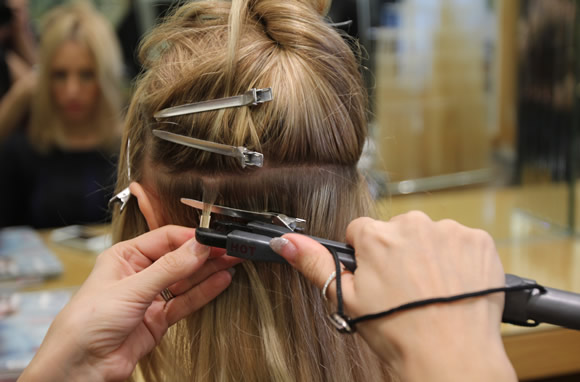 With the flawless application techniques used by trained Gold Class Extensionists; the bonds are virtually undetectable. At your consultation we will talk you through the different application types so that you understand the application process you are having to create your new look.
Our philosophy is that you should not be able to notice you even have hair extensions to give the most natural looking results.
Your extensions will then be cut, blended & styled: Where Hair Extensions Come To Life.
Before leaving, your extensionist will run through your specific maintenance regime with top tips to get the most from your hair.  If you need to get any additional products, please use our online shop.