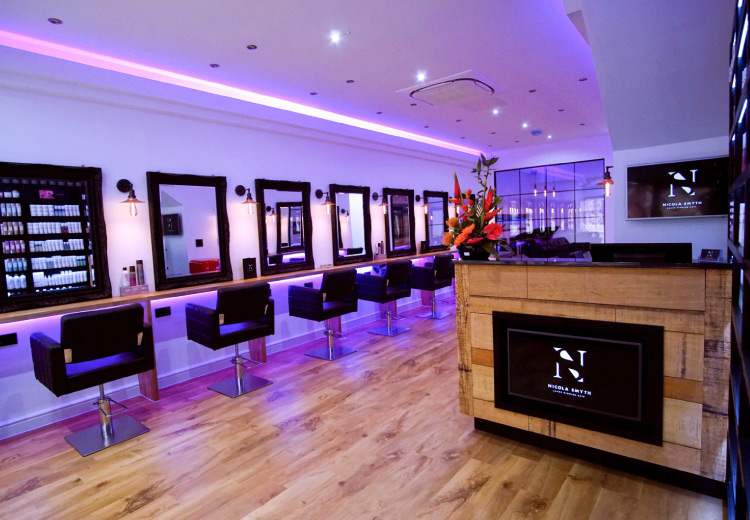 Recognised as one of the best hairdresser's in the Midlands, Nicola Smyth is the owner of her very own prestigious, award-winning salons in Leamington Spa, Warwick, Kenilworth and most recently opened her 4th salon in Knowle.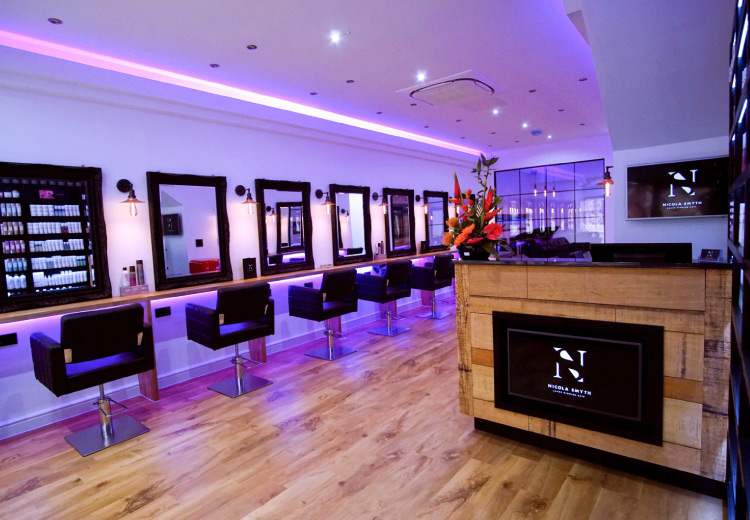 At just 32-years-of-age, the ambitious salon-owner, award-winning colourist and educator already has a hairdressing career spanning 18 years under her belt. Nicola began working in a local salon when she was just 14 and quickly realised it was the career for her. By the time she was 17, she was already recognised in the community and had gained a flock of loyal clients. She went on to scoop Apprentice of the Year at the Mid Warwickshire Business Awards shortly after.
Marrying her passion for business and her creative flair for inspiring colours and hair design, Nicola went on to develop her career working in an array of leading salons before launching her own salon in 2012.
With almost two decades in the industry and last year wining her biggest title to date "Midlands Hairdresser of the Year" at the British Hairdressing 2018 Awards. Nicola has a reputation as one of the most talented hairdressers in the country. Extremely passionate and hard-working, Nicola always seeks to find and offer her loyal clientele the latest and very best trends, cuts, colours and extensions. And we are honoured that Nicola has chosen to only use Gold Class extensions across all her salons.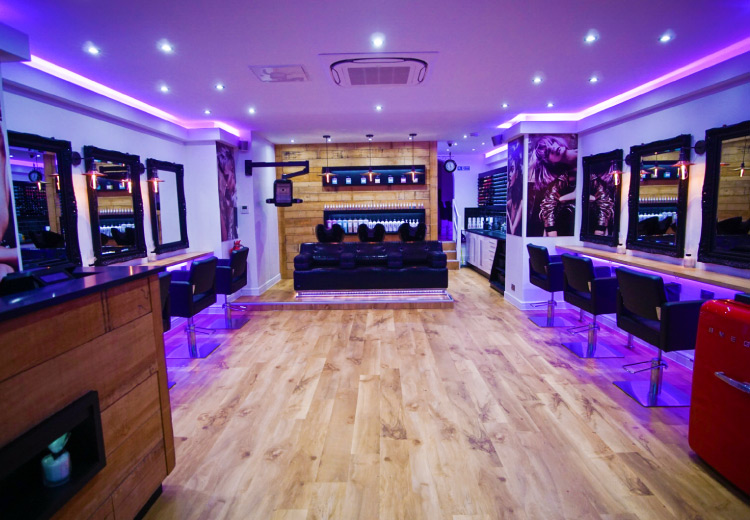 Having worked with the KMS California UK team, styled a variety of fashion and editorial shoots, Nicola has an exceptional eye for detail and quality and explains that this is why she has chosen to partner with us and use Gold Class extensions for the last 5 years.
As a colour specialist, Nicola understands that adding extensions to hair with colour damage and ensuring that the coloured extensions match the hair is a very difficult job. In addition to finding extensions that are good enough to perfect the colour, any good hairdresser has to be cautious to not add more damage or breakage when applying extensions to treated hair. Following years of using our extensions and seeing premium hair quality and minimum breakage, Nicola explained to us that this was another reason she has chosen to only use Gold Class extensions in her salon.
"Nicola has worked backstage with us on some of our LFW and MFW shows in the past and most recently joined myself and the Inanch London team Front Row Pro in May. Using our renowned Gold Class extensions for the Girl Power Gold Class Hair Master Class. It was a great success and received high praise from the audience made up of our fellow professionals.
We had an incredible time and it was great to join forces with Nicola once again" commented Inanch Emir.
We are very proud of the success of our Gold Class extensions and of the relationships we have built with talented hairdressers like Nicola, who choose to use our extensions to give their respected clients the most natural, luxurious extensions they can.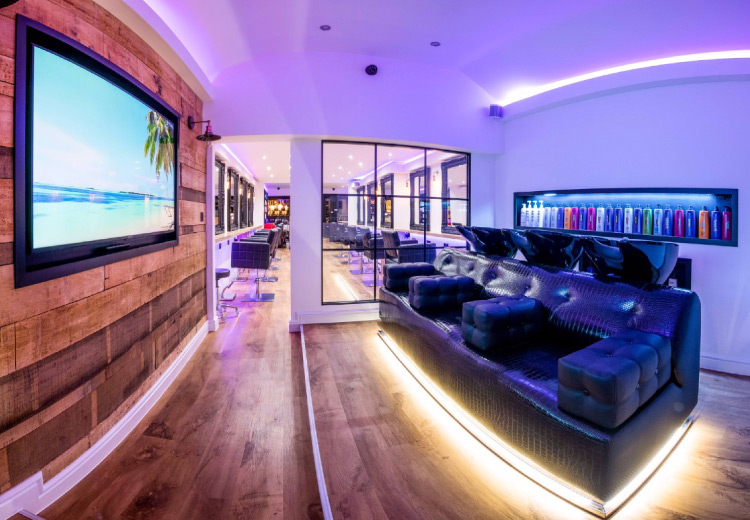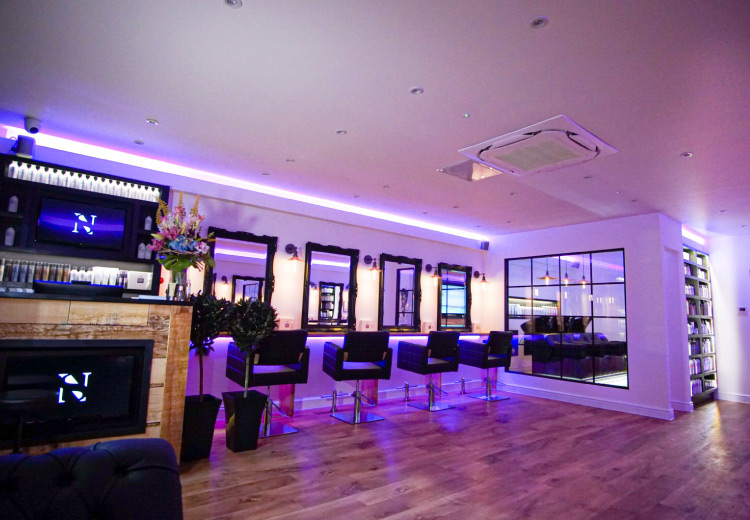 Find out more about Nicola Smyth.
Find out more about Gold Class extensions or book an appointment at our London salon.
For more press enquiries about Inanch London, Gold Class Hair Extensions or to organise and interview with our founder contact McCluskey PR: [email protected].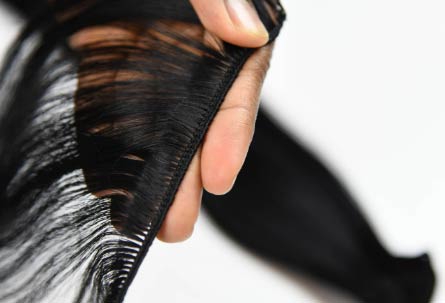 Hair extensions have been favoured by celebrities, models and VIP's as a clever way to add volume and life to their locks. However, over the last decade we have seen vast improvements in the natural looking quality and texture of hair extensions available and wefts have undoubtedly become a stunning and affordable choice to women looking for beautiful, natural and long-lasting results. Celebrity fans of weft hair extensions include Cheryl Cole and Paris Hilton.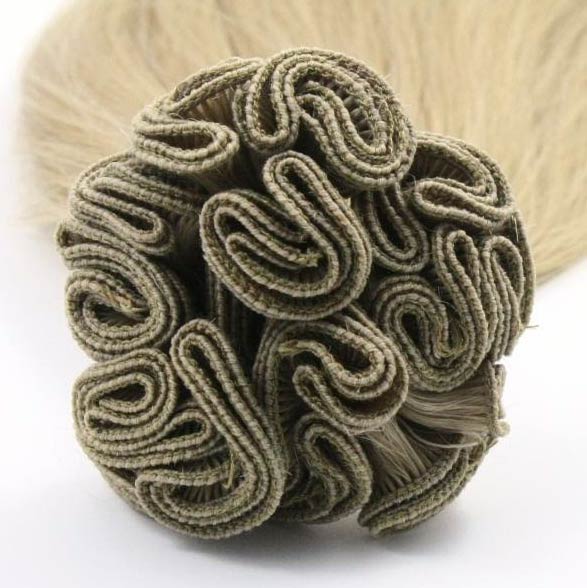 Gold Class Weft Extensions at Inanch London
Gold Class Hair are pleased to announce that our beautiful hand-tied weft extensions are now available at Inanch London. Available in layered (single drawn), beginning with full hair from the first 5-6 inches from the roots, working down to a tapered effect near the ends, resulting in a full bodied and natural look.
Our hand-tied weft hair extensions are made from 100% Indian Remy cuticle hair in natural textures; this is the same superior quality we use for our four-signature polymer (pre-bonded) and cylinder tip (micro-ring) hair extensions.
Specifically hand-tied with intricate machine sewn tracks to prevent any shedding, they have been woven into one continuous thread so cannot be cut or altered once made. All of the tracks are designed to be thin density pieces, which we can easily embed with clips, micro-rings or sewn-in braids. With regular salon maintenance and correct after-care, your weft extensions can last up to 18 months.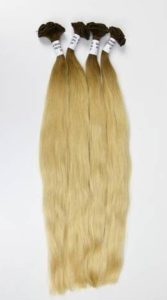 Custom-Made for our Clients
Just as each body shape is unique, so is your head and hair; in order to make sure we offer our clients the very best, bespoke hair extensions – all of our hand-tied wefts are custom-made to fit each client's unique style and needs. As each set of extensions is unique, prices are quoted on an individual basis, depending on the amount and length needed. For example, a typical cost
based on an average head of shoulder-length hair might be £300.00 plus fitting.
As each set of weft extensions is bespoke they can take up to six weeks to arrive at the salon. If you are seeking to get extensions ahead of a special occasion, we recommend booking a consultation with one of our talented team as soon as possible.

At Inanch London, we are proud to have leading salons around the world that choose to use our Gold Class hair extensions.
We are delighted to announce that we are now partnering with one of our favourite salons in the heart of Hong Kong, Elaine Swanson. Elaine moved to Hong Kong in 2009 and has never looked back. She opened her flagship salon in the central district four years ago and we have watched the boutique salon go from strength-to-strength. Elaine has earned herself a reputation as one of Hong Kong's most talented and trusted hairdressers, with much of the city's high society flocking to get their tresses treated by her.
Elaine – who has used and admired our Gold Class extensions throughout her career – will now be offering our premium hair extensions to clients visiting the salon. To complete this great relationship Witold Lewis, an expert extensionist who was trained and worked at Gold Class Hair's flagship salon Inanch London and has worked with hair power brands such as Wella and Videl Sassoon, will be fitting the extensions.
Drawing on his passion for style, fashion and strong interest in fashion photography, he has a natural flair for the creative hair industry. Witold specialises in colouring, highlights and hair extensions and made the national list as one of the top hairdressers in Poland. Now in his third year at Elaine Swanson Hong Kong, he is very much enjoying life in this exciting city.
Clients will enjoy expert consultations and a VIP service as soon as they enter the salo and with free flowing bubbles on offer, we highly recommend paying a visit if you're venturing to Hong Kong!
For more information please visit the Elaine Swanson website here.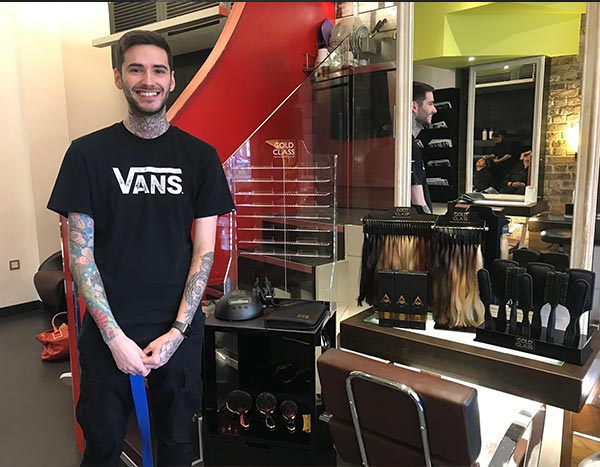 Gold Class Hair is delighted to announce a partnership with Hari's Salon in Parson's Green. With four salons across London and an array of celebrity, VIP's and model clients, Hari's has become renowned as the most stylish salon brands in the capital. And now the hottest salon group in London's hair scene will be offering its clients the very best in natural looking, healthy, hair extensions: Gold Class.
Founder of the successful salon group, Hari Salem, opened his first salon in the 1970's, after becoming one of London's top hair stylists. Having made a niche for himself for treating the tresses of top models including Twiggy and Jean Shrimpton, Hari decided to launch his first, now flagship salon, in the Brompton Road. Today Hari's has four London salons in Fulham Road, Kings Road, Parsons Green and Notting Hill.
Hari's Parson's Green has an expert team of specialist hairdressers who have trained specifically in either colour or cutting and styling. Each hairdresser focuses on either colour or cutting/styling to ensure they are experts in their chosen craft. The styling team will now be offering clients looking for extra length, volume or thickness, Gold Class hair extensions. "We are extremely proud of the Gold Class network of elite salons and our range of extensions which continue to be the most popular and trusted extensions chosen by our clients and hairdressers around the world" – Inanch Emir, Founder, Gold Class Hair.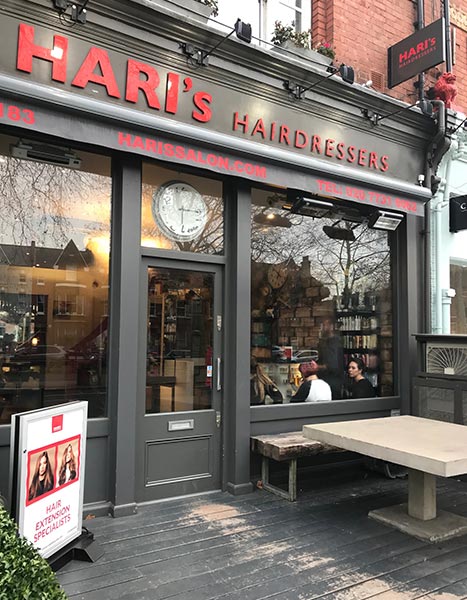 One of the salon's most popular stylists, Andrew, will become the Gold Class extension specialist, teaching his team how to develop new ideas and create new styles with extensions. Andrew is an award-winning hairdresser, specialises in tailoring colour for clients; giving him a keen eye on creating a bespoke blend for perfectly seamless hair extensions. He was recently named Hairdressers Journal Extension Specialist of the Year, has admired Gold Class extensions for many years and is excited to have Gold Class become the main brand of extensions available and recommended at the Parson Green salon.
We are extremely excited to follow Hari's journey using Gold Class and see how their talented team use our extensions to create fresh, bold and fashionable looks for women all over the city.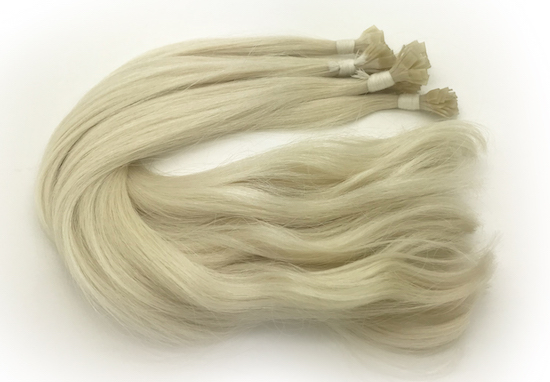 Achieving platinum hair is well known for being tricky and damaging to your hair. This is one reason to opt for hair extensions to achieve this without the colour commitment on your part, but actually the hair extensions are the same amazing Gold Class quality standard you expect. You can be assured that our sourcing from Indian Temples for the finest human hair, ethically managing  and processing of our hair are all the same for this platinum white hair. In fact, the sourcing process is even more stringent as this raw hair is extremely rare to get hold of – the exceptional quality that we aim for of course! So how have we achieved this, you might ask.
The secret behind our White Platinum Hair is actually that the hair starts our process as naturally grey.
"Our factory in India takes months to source and process this hair in to pure white bundles by carefully bleaching each to bundle of hair to remove any yellowish grey from the strands" explains Gold Class founder Inanch Emir, "The results are even healthier than our lightest blondes since the original colour starts from a light virgin base colour".
So if you've always wanted the ice, ice baby look of celebs like Kylie Jenner, Taylor Swift or Margot Robbie then head to your nearest Gold Class elite salon to see our new hue for yourself.
See more ice queen hair inspiration here and check out this recent bride who was one the first to try our White Platinum hair.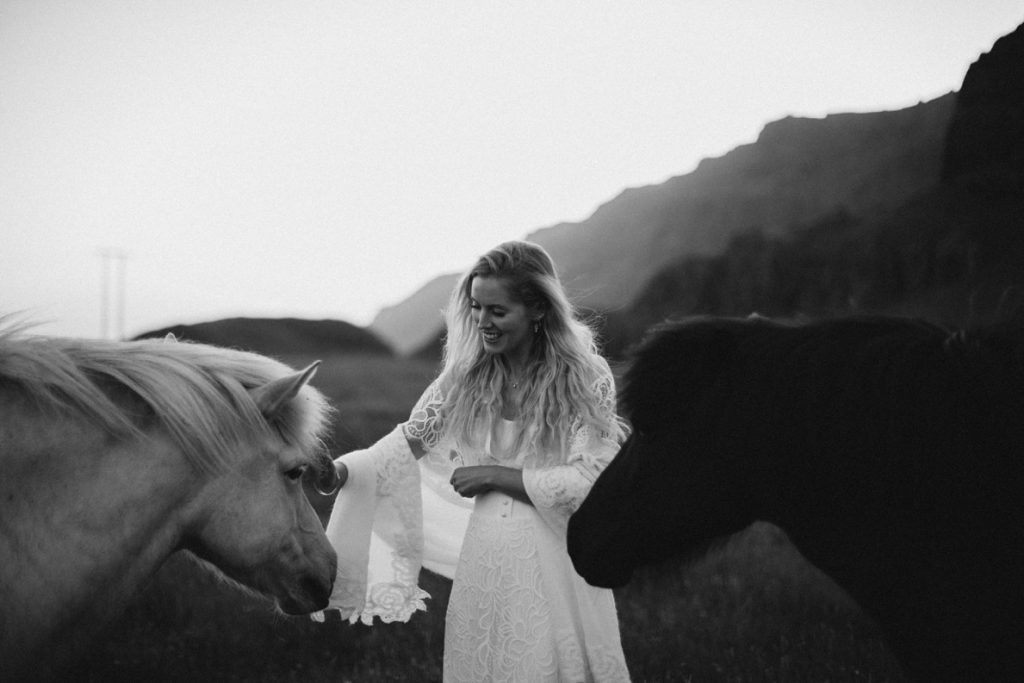 Photographer: James Frost
SaveSave
SaveSave
SaveSaveSaveSave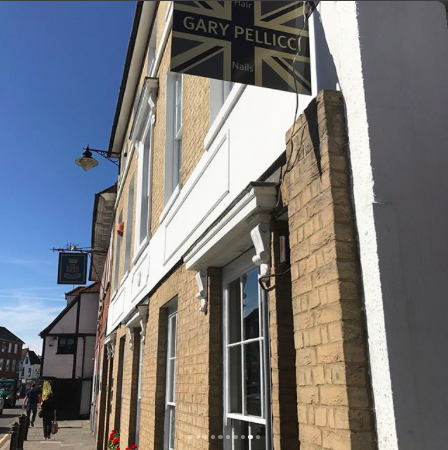 Gary Pellicci salon joined the Gold Class family a few months back and Inanch went in to train the team back in July 2017. Whilst they had worked with extensions a few years ago, they wanted to offer their clients something different and re-train their team to offer the best hair extension service to their clients.     We caught up with their team to find out more about the beautiful Grade2 listed salon, the extensionists, and their style.
Tell us about your typical hair extension client?   Our typical hair extension client is looking for a little more length but mainly thickness. We have varied ages, the younger clients tend to want the length and thickness and the more mature client generally wants more body and thickness to their hair. Having a few strands placed either side of the head has been popular for a little more thickness and makes a huge difference to the client in terms of style options and confidence.
Which celeb is the most requested hair icon your clients want to emulate?  In the main, we are asked for Nicole Scherzinger, Cheryl Cole or Jennifer Lopez, who all have long glamorous locks.
Let's see an example of your Gold Class work and share how you achieved this look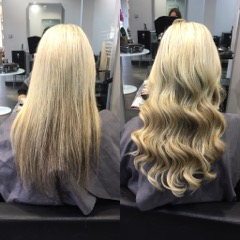 The client wanted a little bit of length but mainly thickness; choosing two-colours, 17 & 14 to mixed together in halves with quarters to blend with the client's hair and create a more natural look. Altogether we only used 100 strands in 40cm length.
Once the hair extensions were applied and then cut to blend and finish the style, the hair was curled with a wand in medium-sized sections before we gently brushed them out using the Gold Class brush to form a soft wave.
What hair care tip you share with your extension clients for better maintenance.  For maintenance, I advised my client to use the Gold Class Shampoo and Conditioner or the Philip Kingsley no scent no colour shampoo and conditioner. They are both Sulphate-free which is a must for hair extensions. I also advised my client to use the Gold Class hairbrush to prevent the bonds from getting tangled and to use when the hair is dry. Good maintenance is key as it keeps the hair silky smooth and the hair bonds separated.
Tell us about the style of your salon, your team, and your ethos. Gary Pellicci offers their clients a professional but friendly atmosphere within a beautiful Grade 2 listed building in the heart of Ongar. The interior is spacious, elegant and understated with a passionate team who strive to offer each client the very best in client care and technical skills.
What made you want to work with Gold Class Hair?  We wanted to work with Gold Class hair as we had been interested in training in hair extensions for a long time. There are many brands available but Gold Class hair stood out from the rest with its exceptional quality. I also like its exclusivity and the natural look you can achieve from mixing the colours which offers clients a bespoke service.
Tell us a little bit about yourself.  What do you like doing on your day off? Who inspires you? Which celeb do you want to do their hair?
Louise Gergiou: I have been in the hairdressing industry for 12 years and qualified for 10 years. I have always wanted to be a hairdresser from a young age. I love what I do as you get a lot of job satisfaction from making people feel happy and good about themselves. In my free time I enjoy socialising, spending time with my family and friends. I enjoy eating out and trying new places in London. The celebs hair who I would like to do the most is Nicole Scherzinger as she always has long luscious locks!
Inanch Emir inspires me on how successful her business is. Inanch trained at Enfield College where I also trained and it's amazing to see how far she has come. I was lucky enough to spend the day with Inanch at her salon for training which was great to watch her work and I hope, eventually with lots of practice I become that good and quick at Gold Class extensions!
Chelsea Killick: I have been qualified in hairdressing for 4 years. In my spare time, I like to make the most of my time with my 3-year old daughter. I originally trained in London and I am inspired by the hairdresser, Despina Siamou. I would love to do Kate Middleton's hair.
If we are to visit you guys, tell us the best spots to visit your town? Good places to eat in our town are Smiths Brasserie, Turkwise, and the Kings Head.  Hope to see you soon.
SaveSave
SaveSave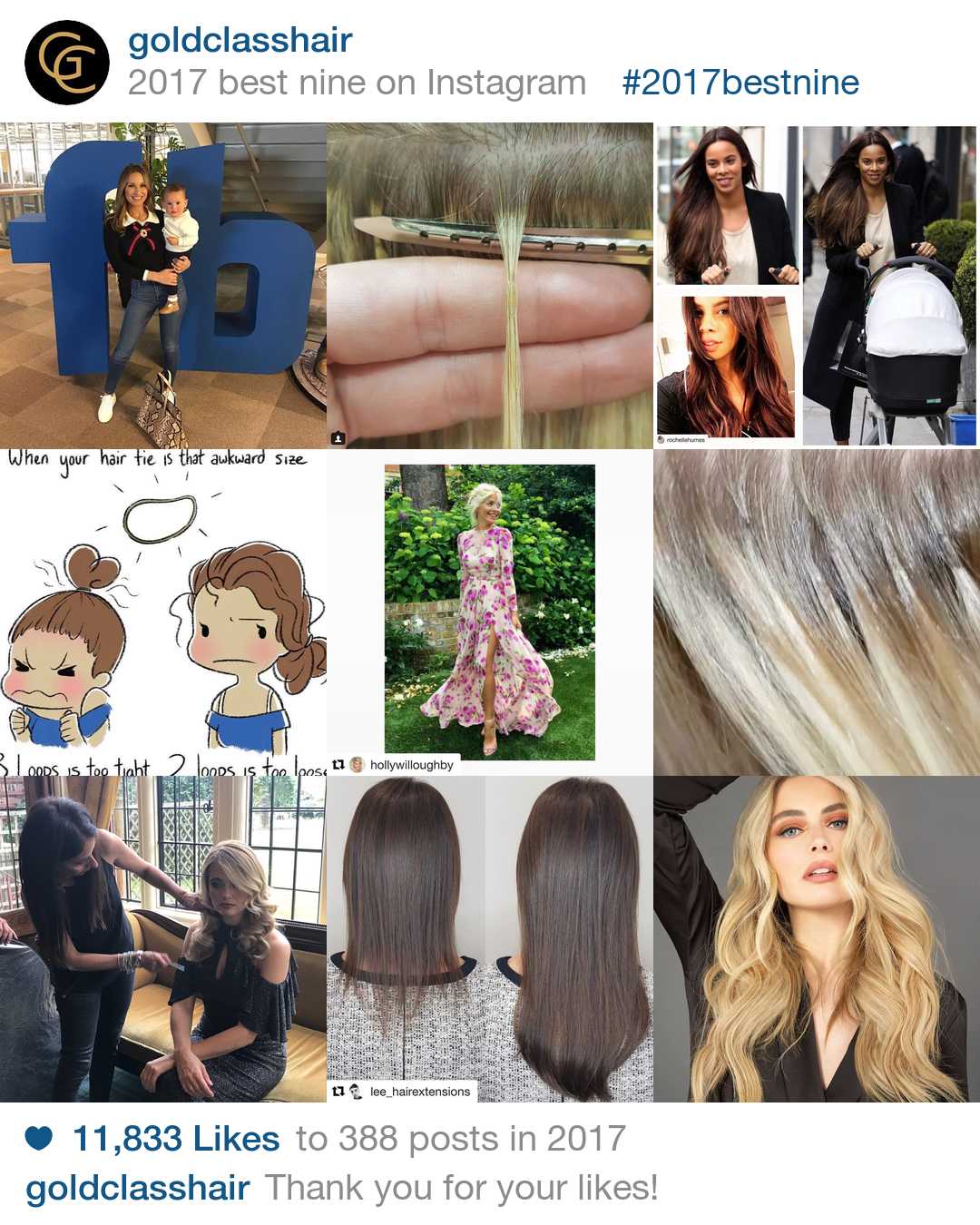 What a year and can someone please tell us where has it gone? We've got some exciting plans for 2018 already but before we say too much more, let's take a moment to reminisce on a wonderful year.
We've welcomed some fabulous salons to the Gold Class family. Award-winning Nicola Smyth Salon; the team from LAC+CO Canada came over to train in March and La Bella Vita in Belfast joined us earlier this month. If you've not already checked them out, please do and make sure you are following them on social media too.
Our Gold Class Clip-Ins won The Hair Awards 2017 Best Instant Human Hair Extensions, two of our extension experts were up for Best Extensionists with the Awards too, and Lee McCrudden from Inanch London clinched it with his collection using our hair.
We were also awarded an ADSL Certification for our Removal Solution for safe removal of hair extensions – something that is very important to us and sets us apart with our philosophy on this.
Always evolving, we have introduced so many new products to support our extension lovers care for their hair at home and also equipping stylists with the very best tools to make sure their work is nothing short of perfection. To name a few our Thermal Super Brush, Italian Blow Dry Brush , Thermal Protection Serum not to mention our Pre-bonded Toolkit. We then took these to exhibit at the world's leading hair show Salon International in October for the very first time as well and it was so lovely to meet so many amazing stylists keen to become a Gold Class Elite Salon.
Of course, we have loved all the amazing transformations with our hair and there are so many great ones we cannot choose.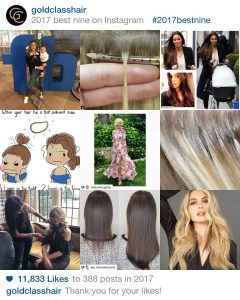 2018 is set to be an amazing year with our plans in place for some new product releases as well as new salons joining the Gold Class Elite Salons network in the UK and Europe! Stay tuned on social to be the first to know.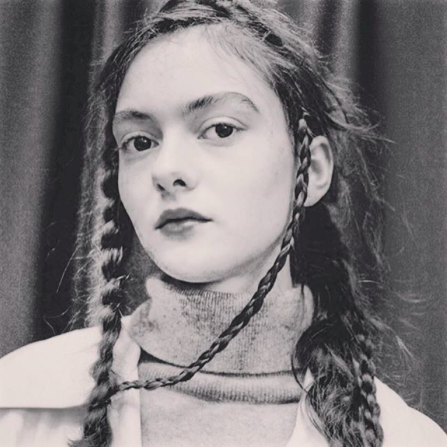 Healthy hair has been on trend for a while and this continues, as does natural looking hair. So spend a little more time on the TLC to ensure it is in good condition and show it off with these simple suggestions to have effortlessly beautiful hair in 2018.
COLOUR
Pantone's Colour of the Year has been announced as Ultra Violet. Whilst we are not planning on introducing a purple to our colour chart, this will work well with blondes and brunettes as a complimentary colour so we are looking forward to seeing some extensionists play with colour more this year.
Keep your eyes peeled at festival-season and next winter, as we will definitely be seeing more of this hue.
Selena Gomez recently went blonde and this trendsetter is already leading to enquiries for this look. Keep your roots and opt for a warm blonde like our Iced Pearl to help keep the volume and hold the style.
ACCESSORIES
Well good dressed hair deserves a treat too. So add some embellishments and try to make them gold of course! Barrette clips are in.
Think back to the SS18 catwalk and big hair bands were in with Channel and many more. Think back to Blair Waldorf for some style inspiration.
STYLING
Buns will be big in 2018, and even your looped pony can be called a bun. But get creative and try something like this from Preen with 3 different plaits to add texture and interest to your style. We still can't resist plaits!

See more here.
Head to our Pinterest page for more hair inspiration and if you are looking for a new look for 2018, then head to your nearest Gold Class elite salon for an in-depth consultation and talk about your colour and style requirements.
SaveSave
SaveSave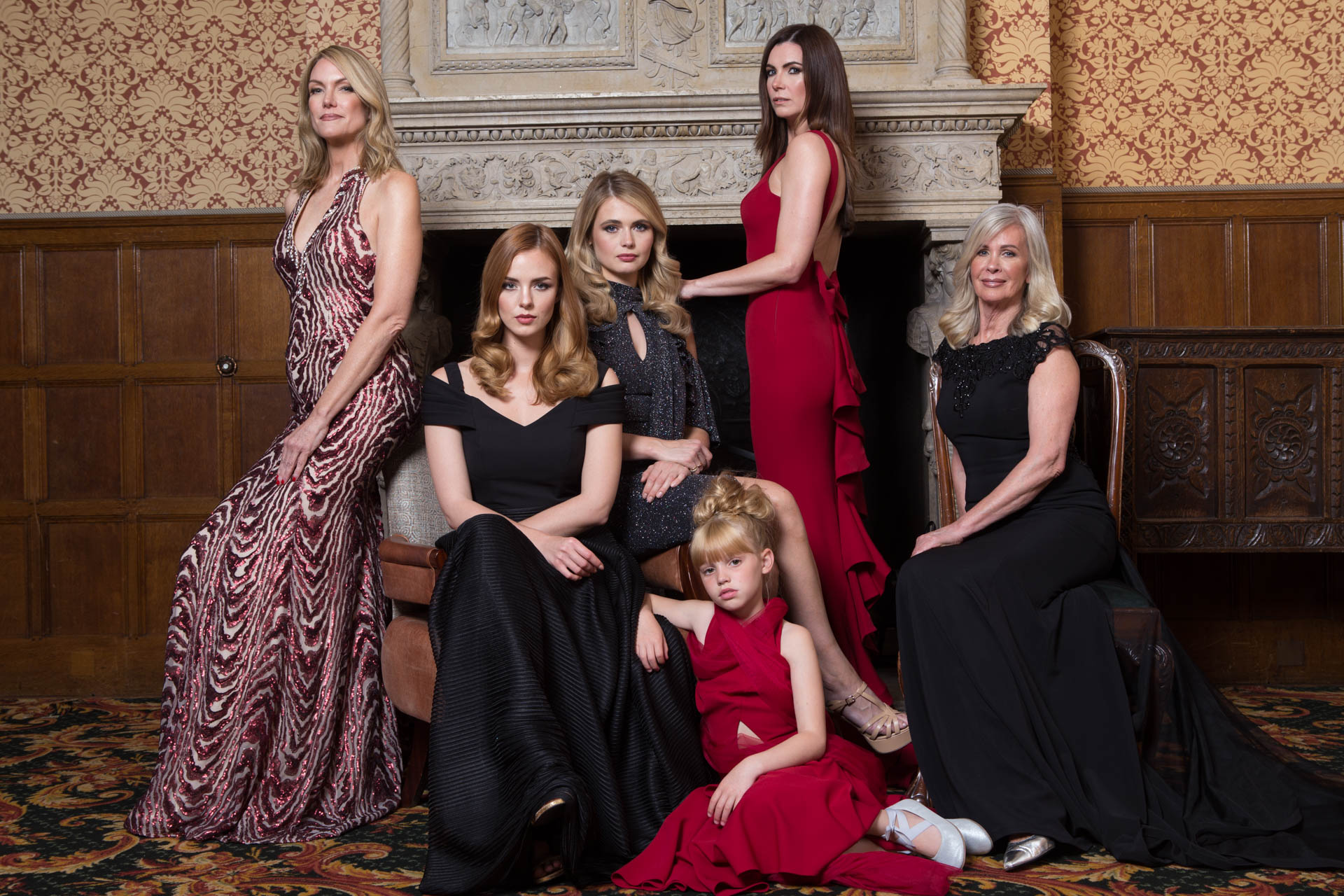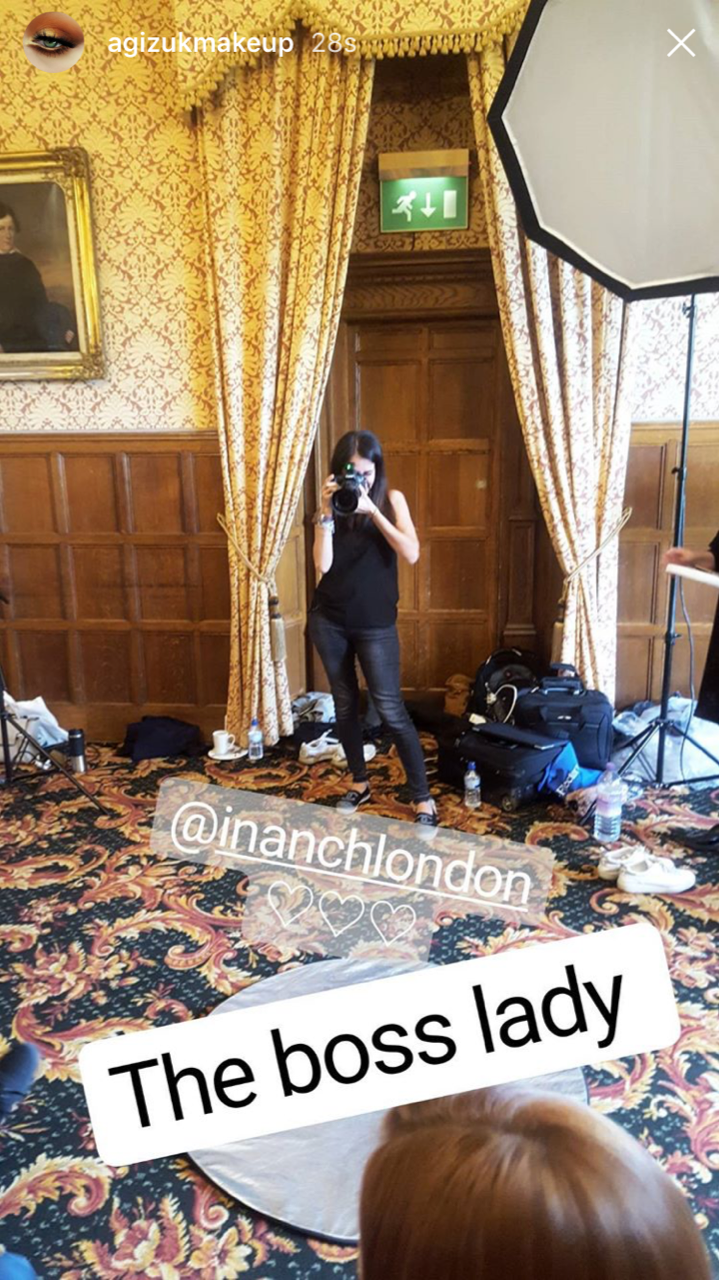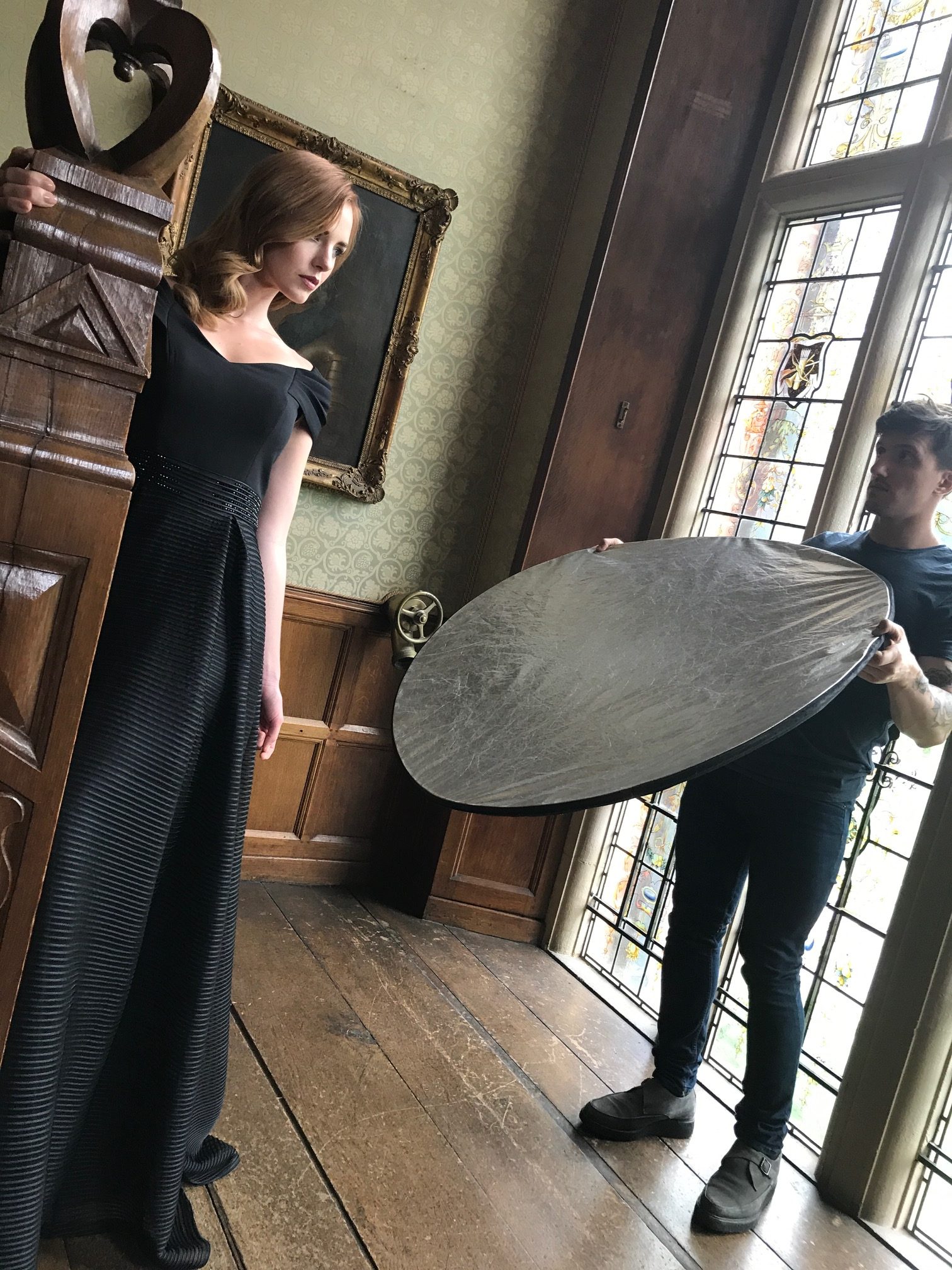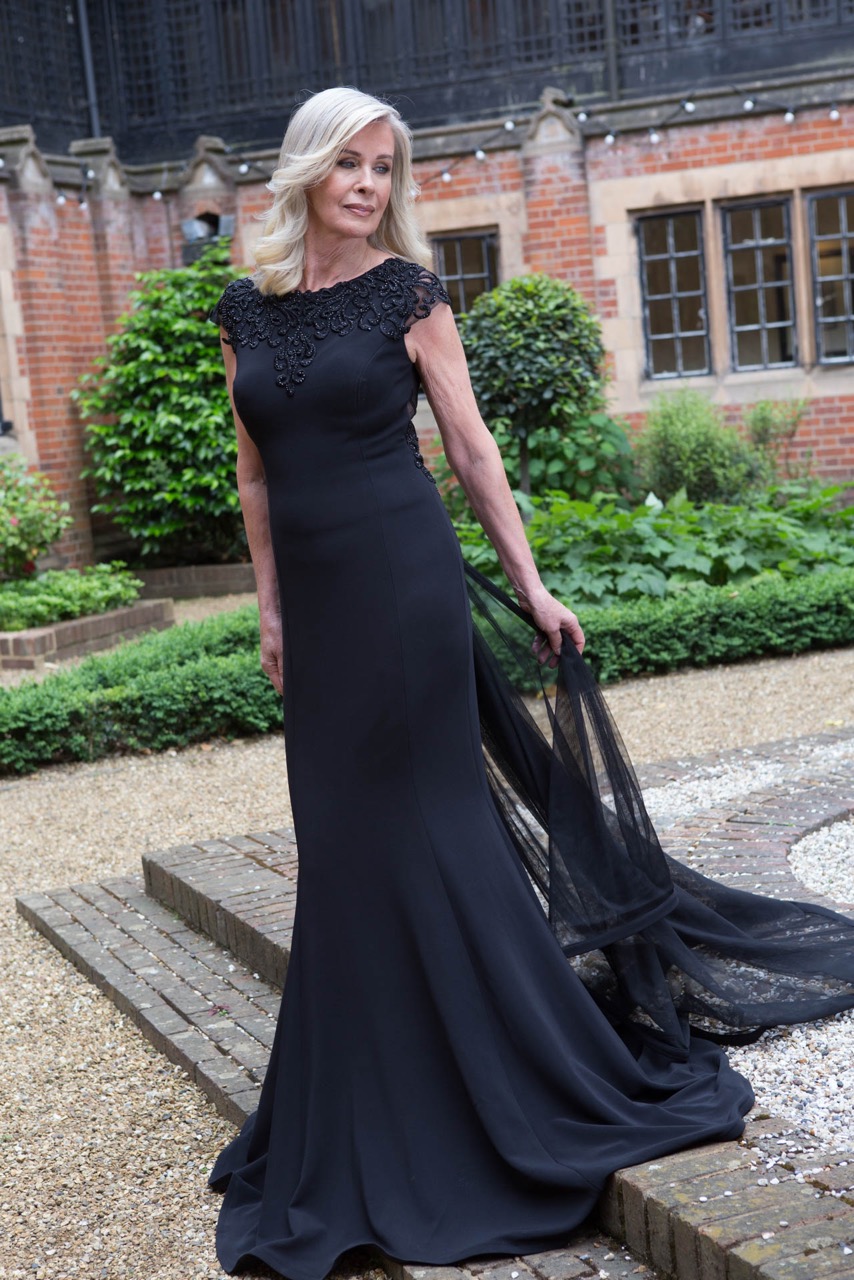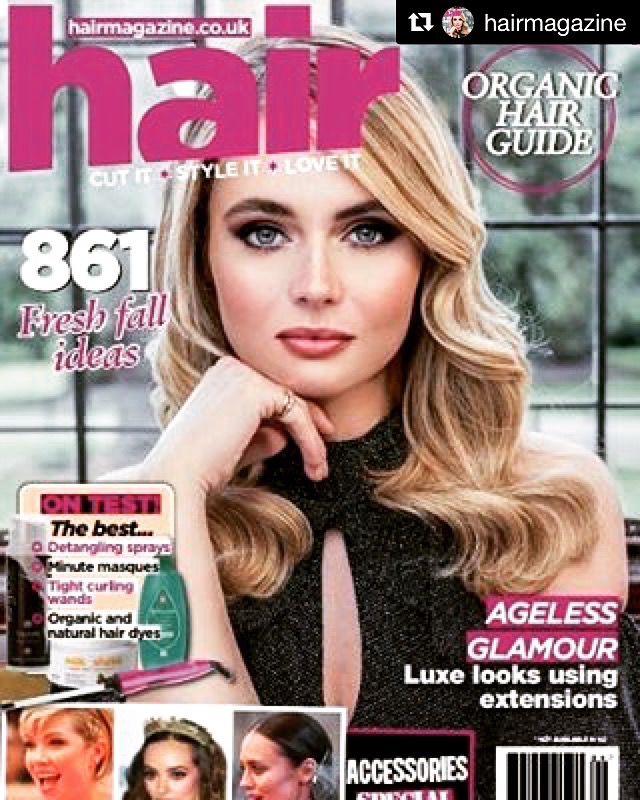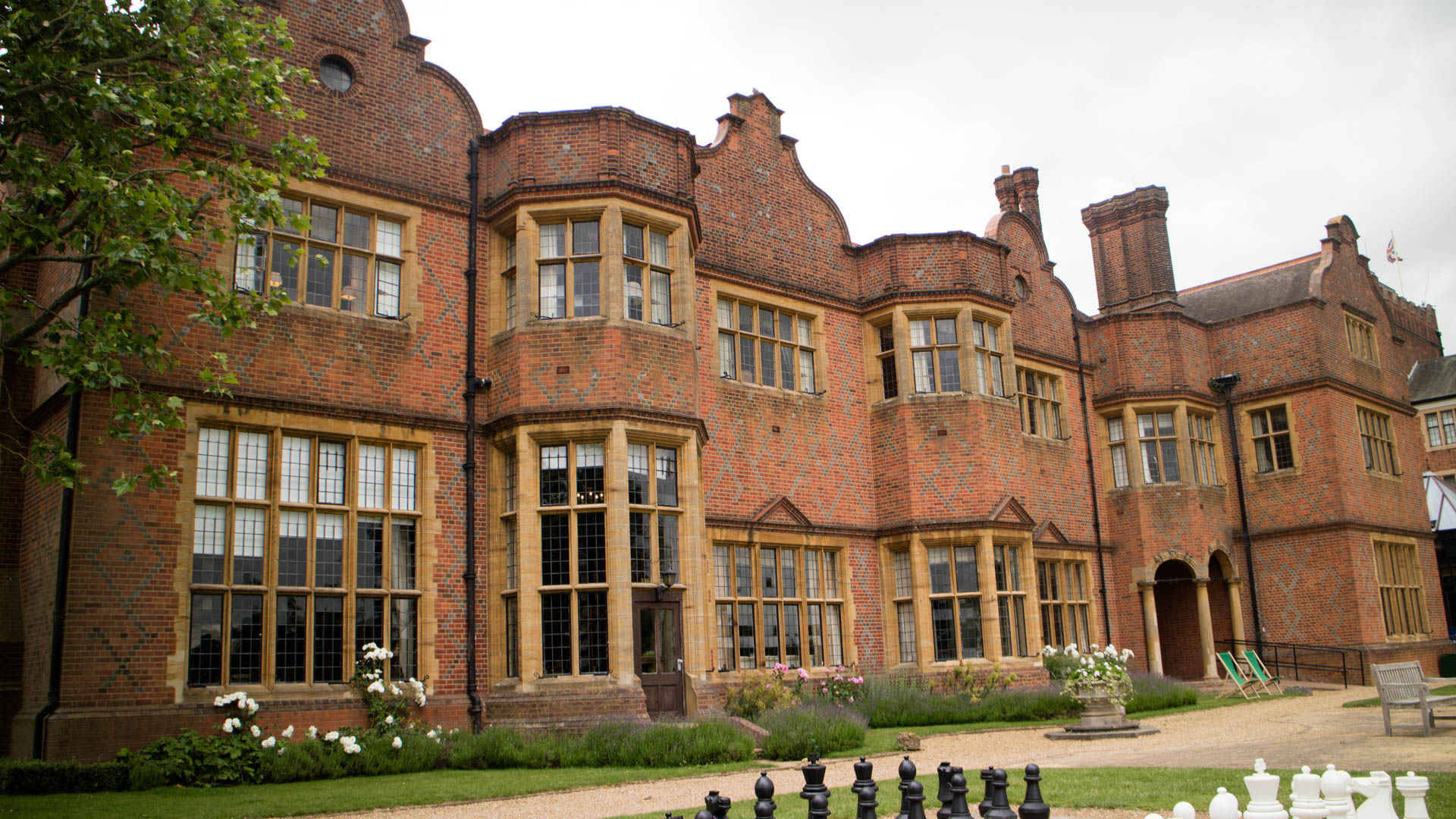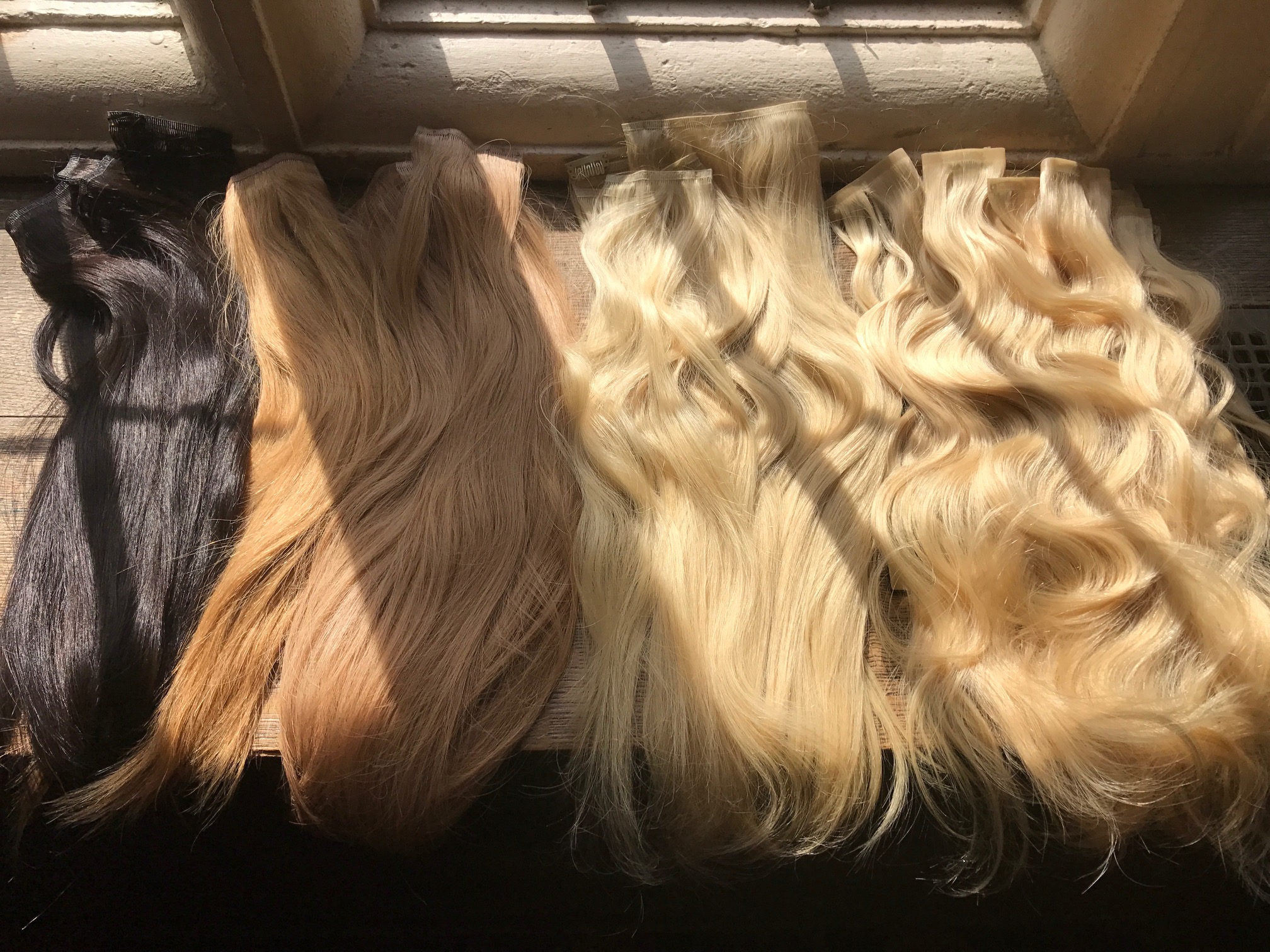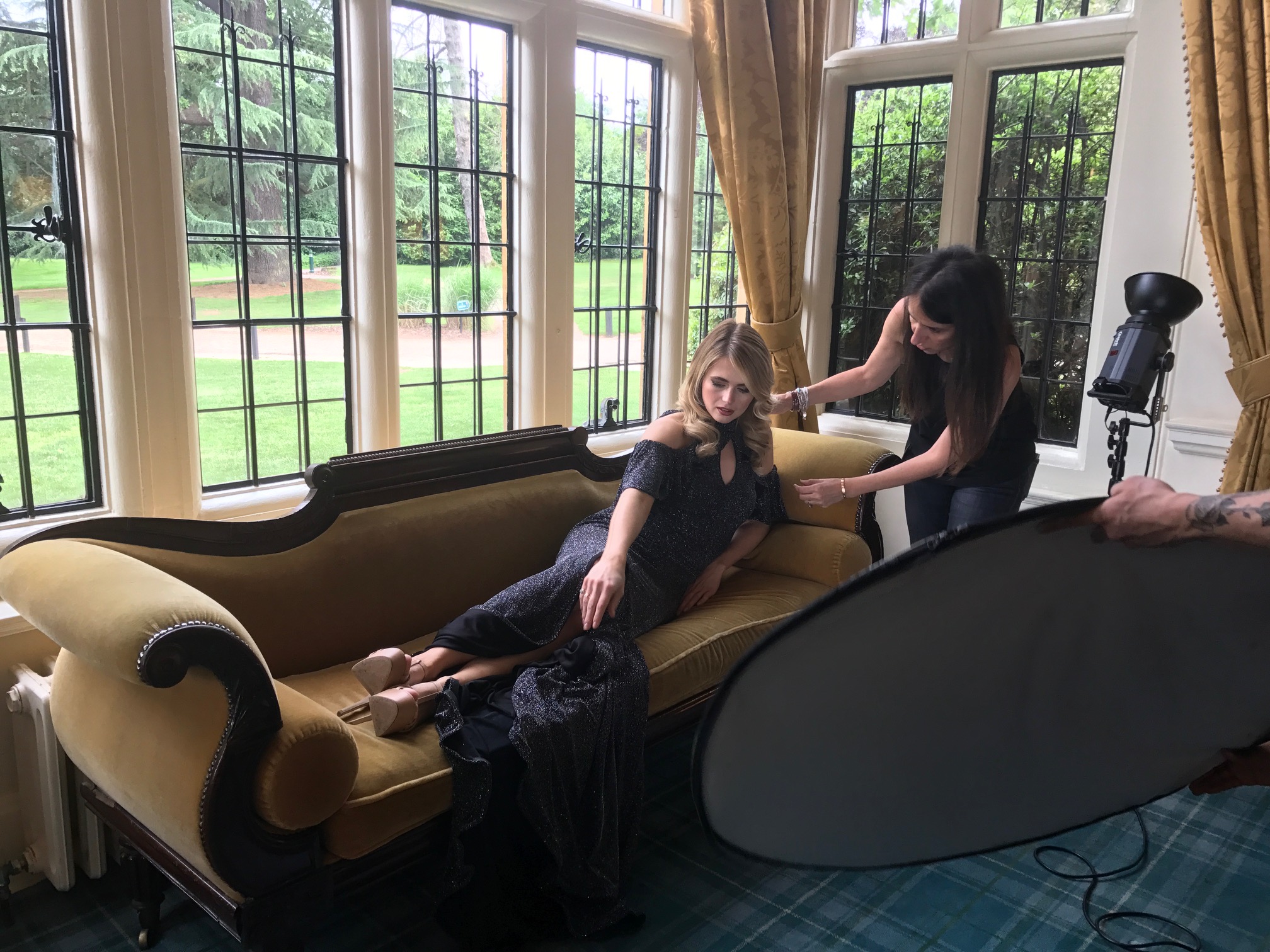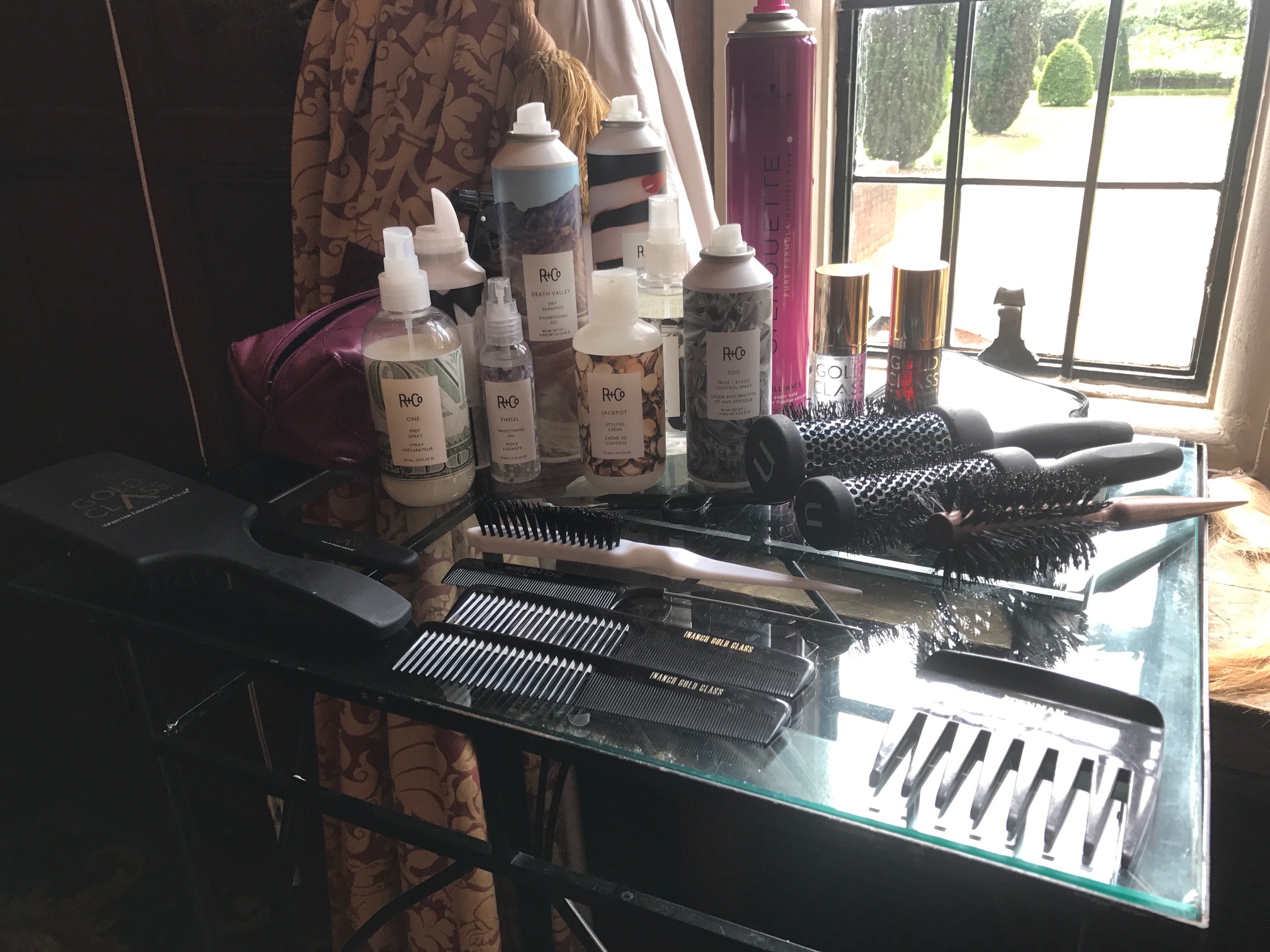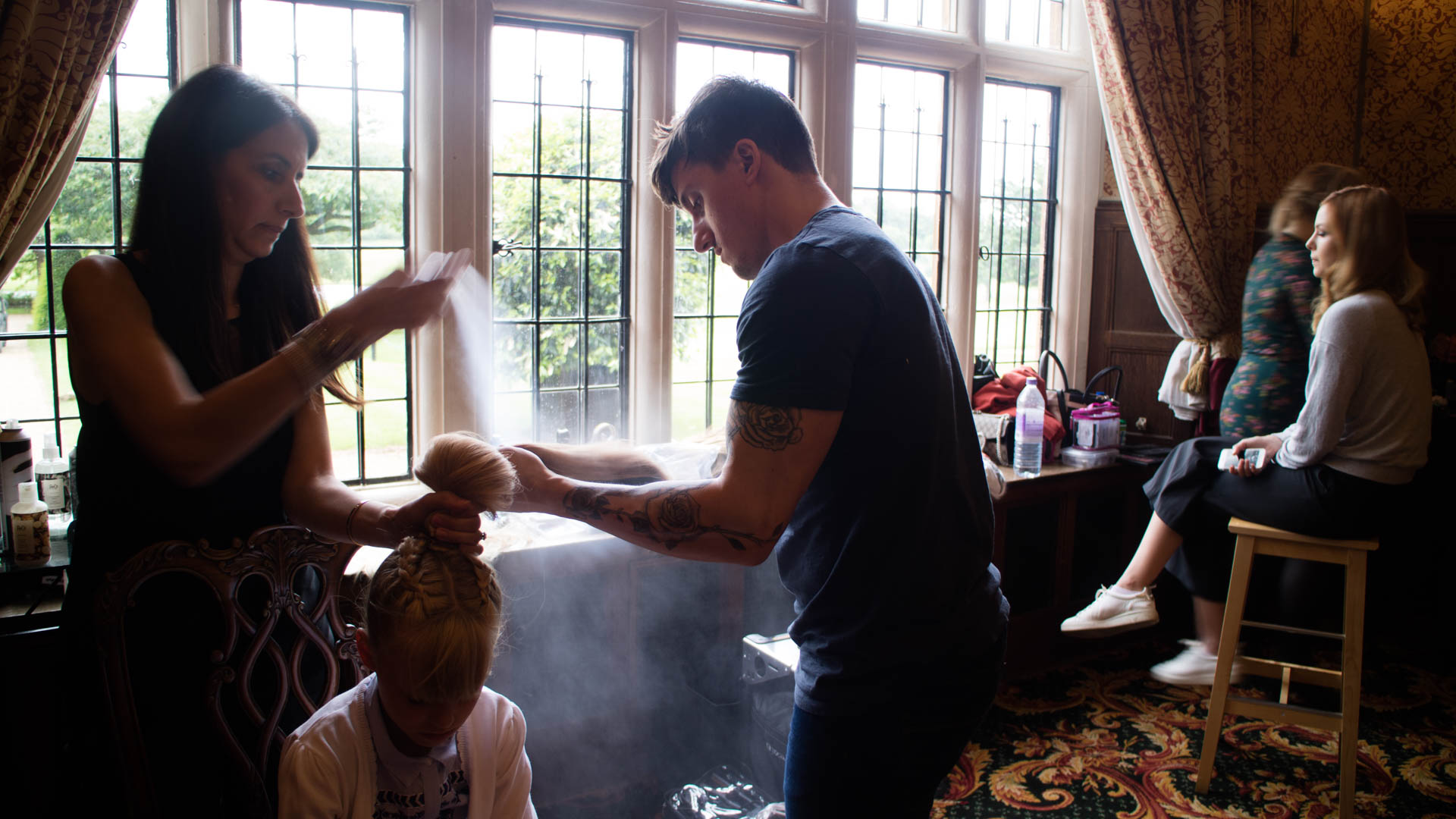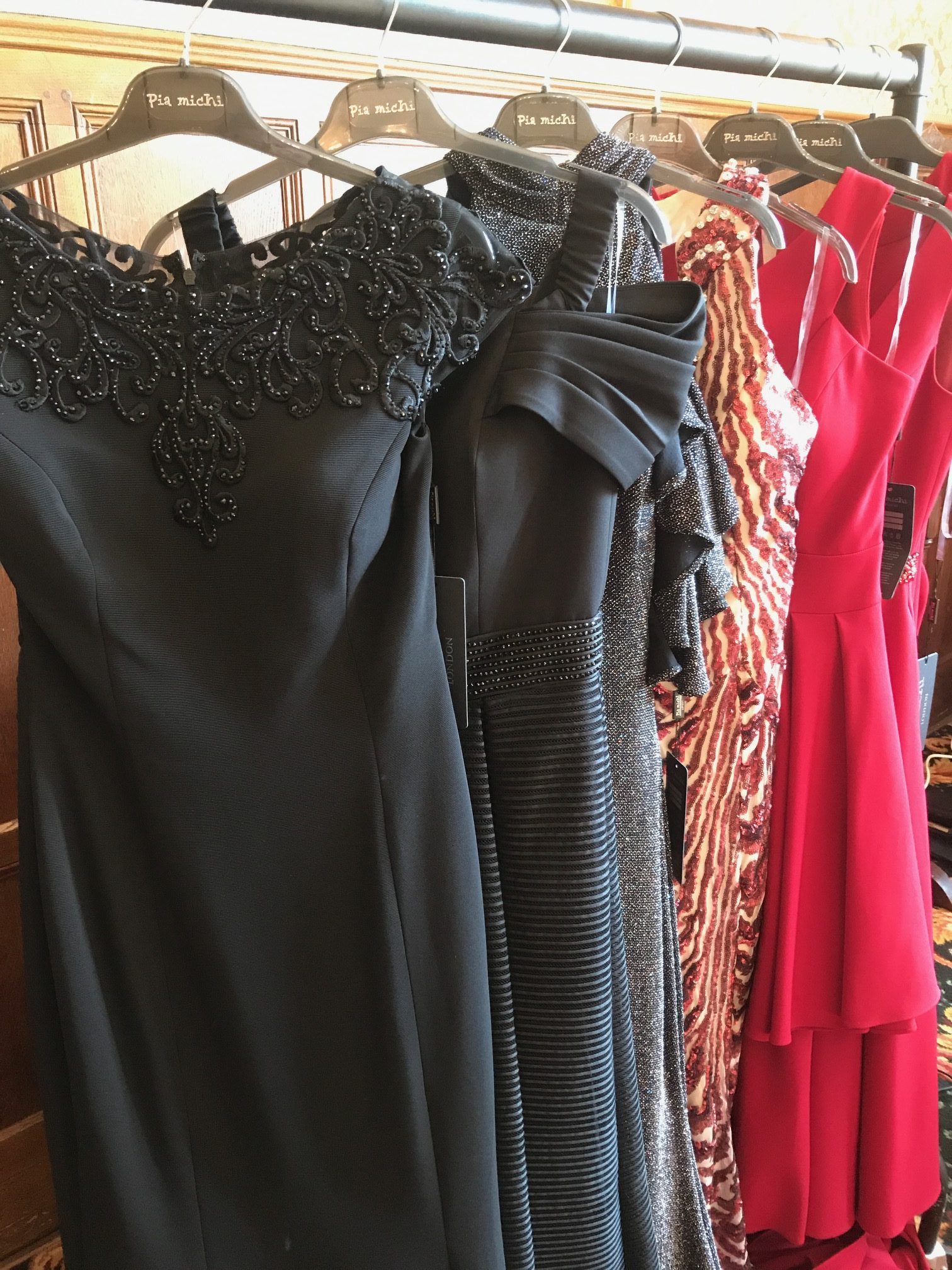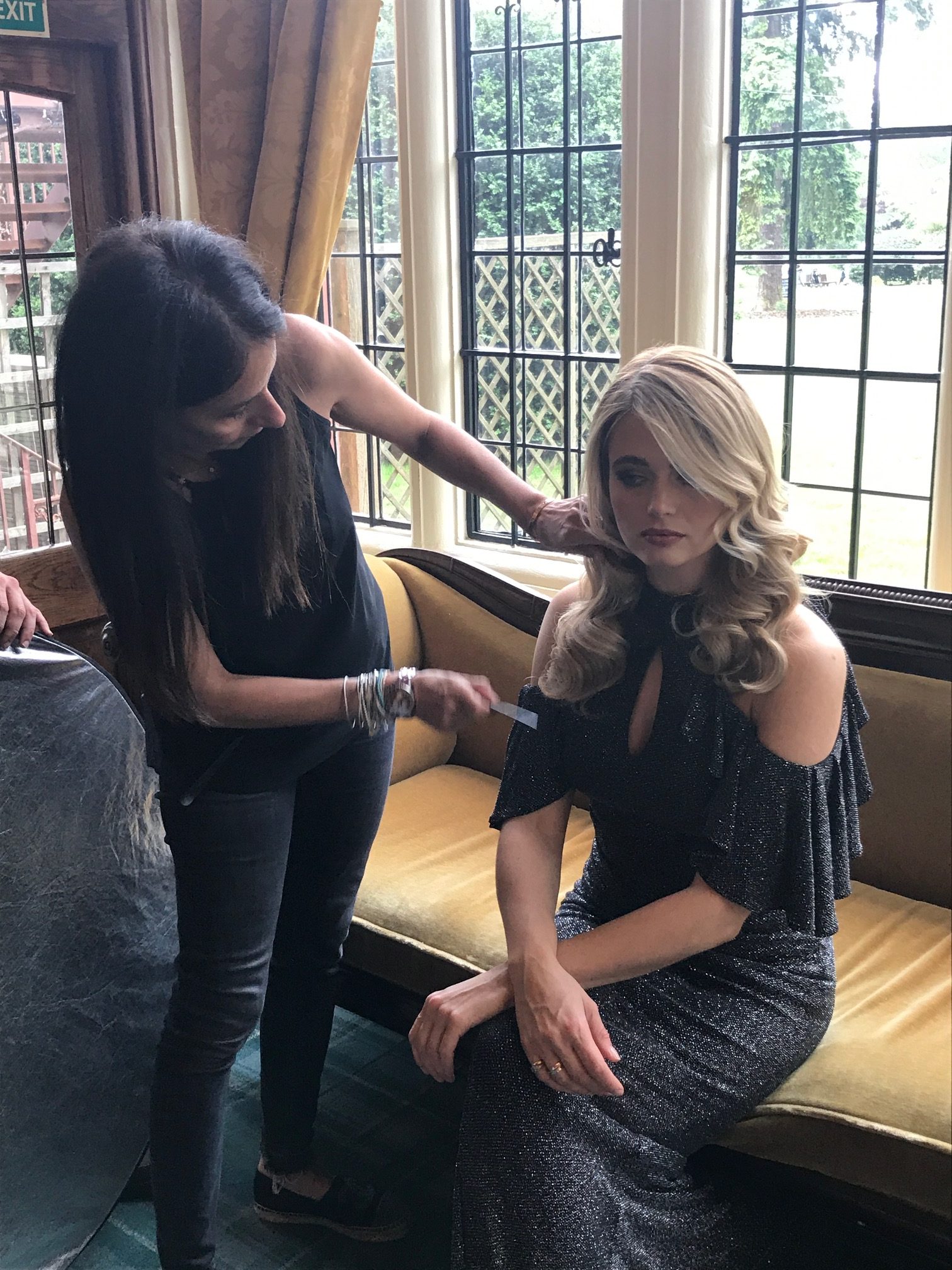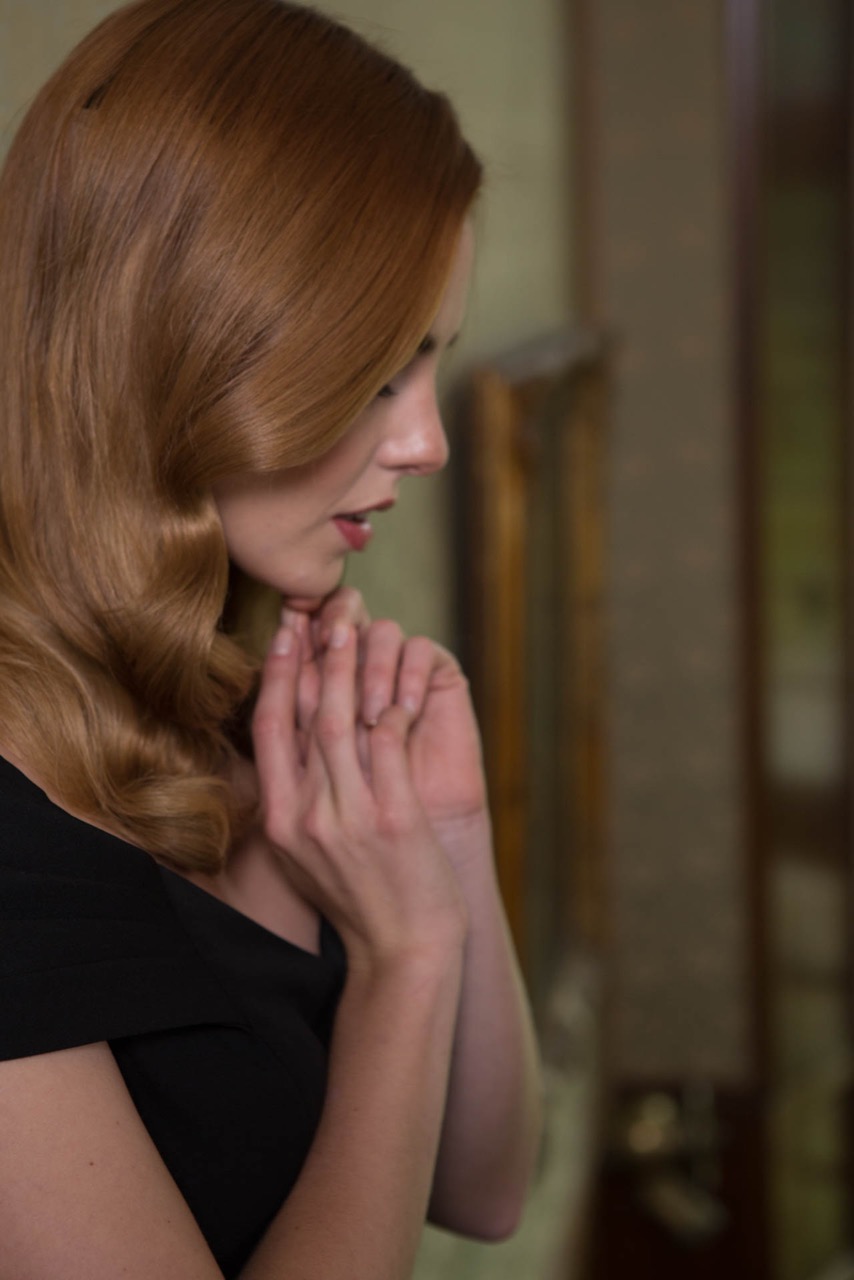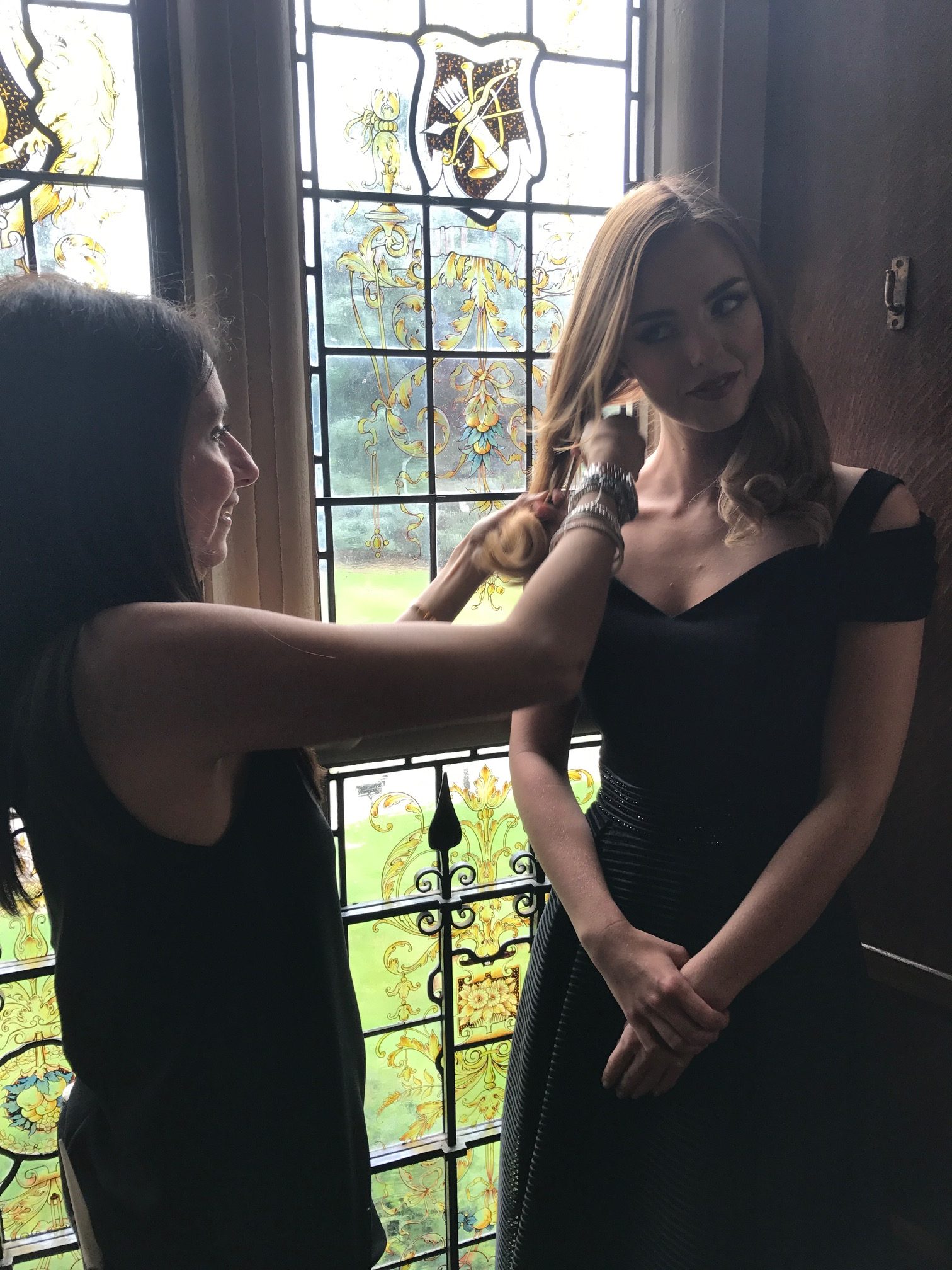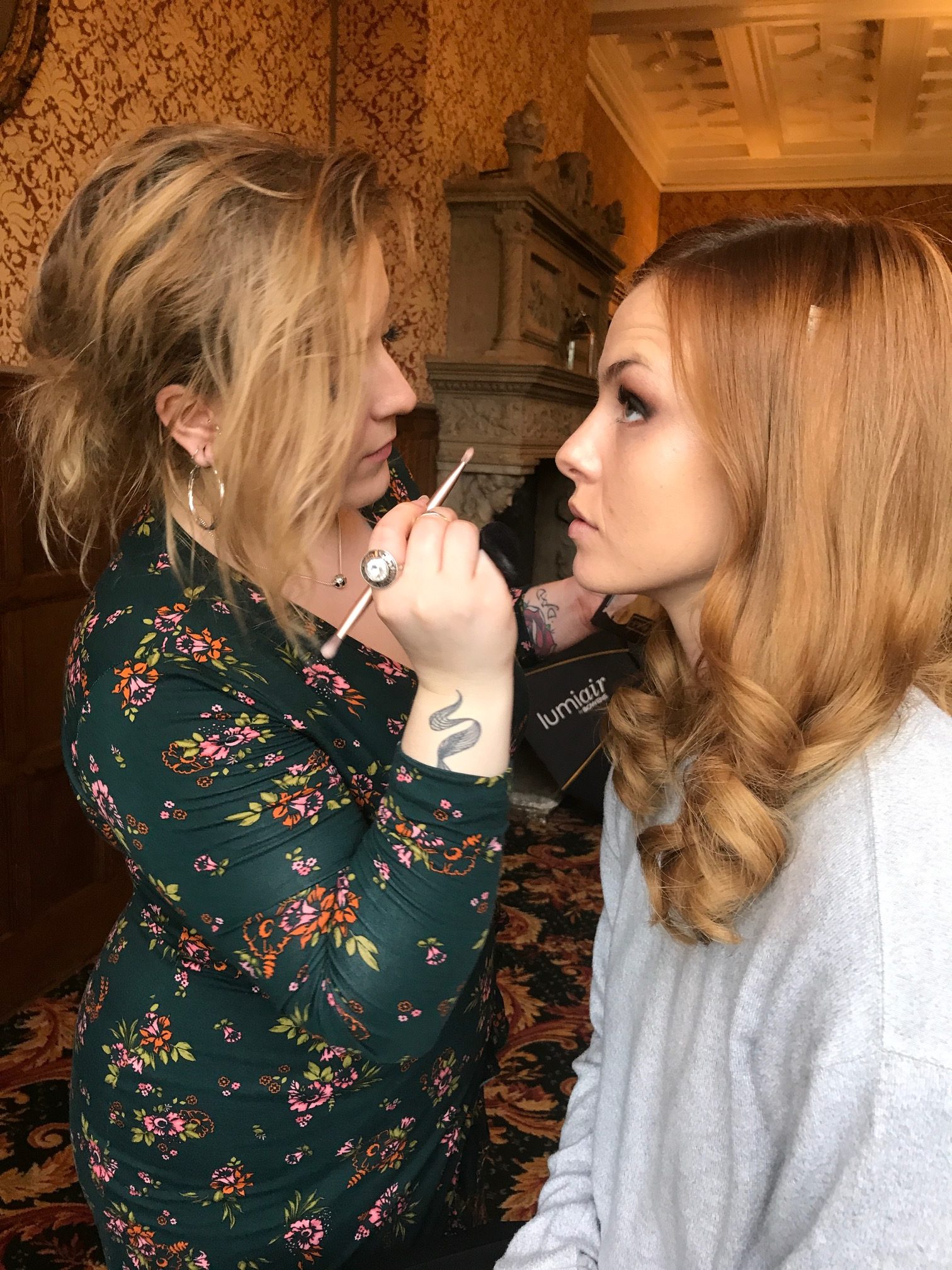 Back in June we shot for Hair Magazine's September issue to show how timeless and elegant our Gold Class hair extensions really are.   If you thought that our hair extensions were just for celebrities then think again. With ages ranging from 12 to 70 years old, we took six ladies to show you that age doesn't matter when it comes to using our hair extensions for lengthening, boosting volume or adding some colour contrasts. It's all about creating a natural look with Gold Class and enhancing your own unique features.   We hope to give a little inspiration with these shots…enjoy!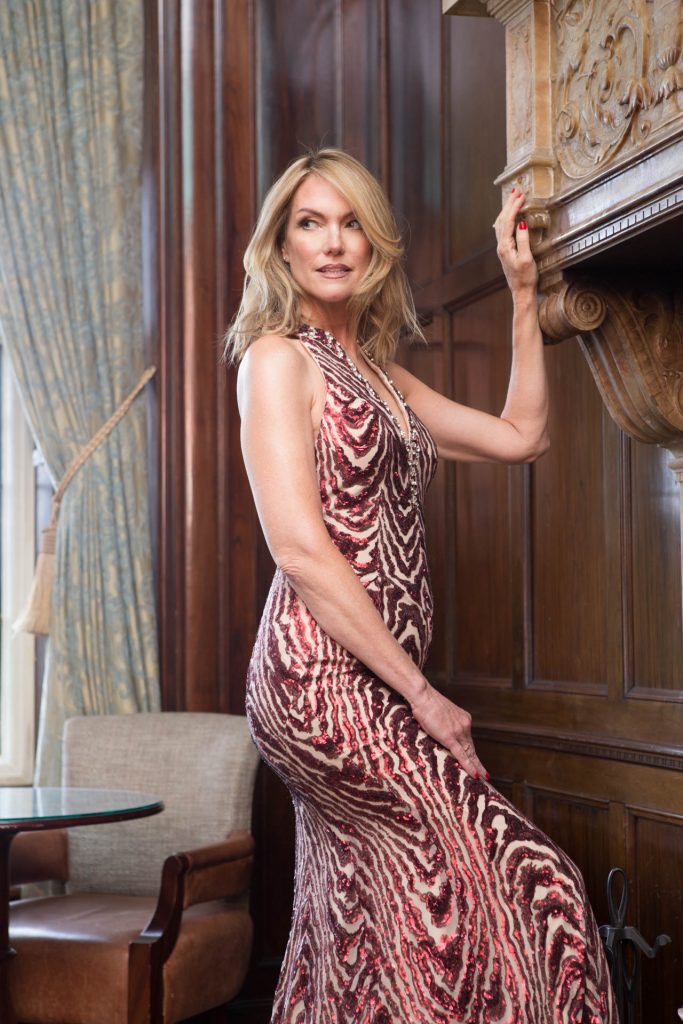 Get Arlene's Style … only a mere 25 strands have been added to Arlene's hair. The one row of pre-bonded extensions custom blended our Colours 8 – Bronzed and 11 – Iced Mocha to add some depth to her colour and a little volume, but here the extensions help add more texture and hold the style created.
Styling with L'Oreal Tecnipli Rootspray before using GHD large barrel tongs the lengths, and not the ends, to create a natural boho look, enhanced with a little R+Co Badlands Dry Shampoo to add texture.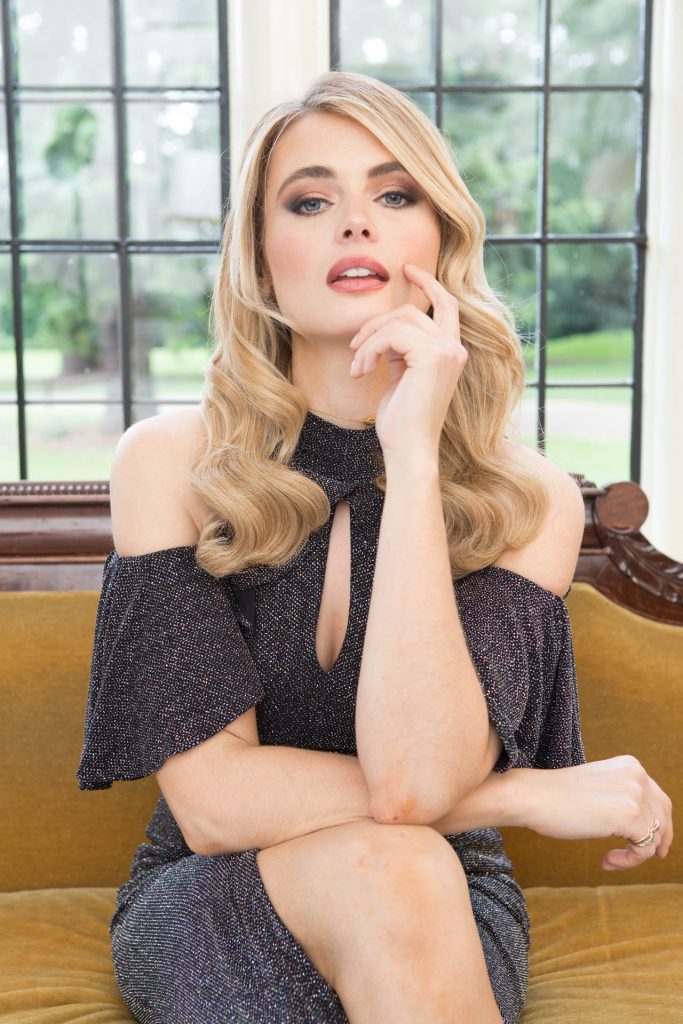 Re-create Laura's locks …. In an instant with the Gold Class luxury Clip In hairpiece for that special night out. Laura's shade is London Gold and fits perfectly to her head shape, discreetly and securely; giving your tresses lengths upto 50cm and plenty of volume, being equivalent to a full head of permanent extensions.   Being of the highest quality hair, these clip-ins are the ultimate instant transformation for your hair.
And styling couldn't be easier for you too, as you can pre-curl the hair on the Hair Hanger using GHD medium tongs and finishing with just using a little Gold Class Argan Oil to hold fly away strands and add shine to the hair.
Once applied, the curls were gently brushed through to leave this full on glamour look perfect for a special night out.
Don't worry, your Gold Class extensionist will help colour match the perfect one for you, fit the hairpiece and show you exactly how you can re-fit it yourself and care for the extensions so nobody will ever know they are not your own locks!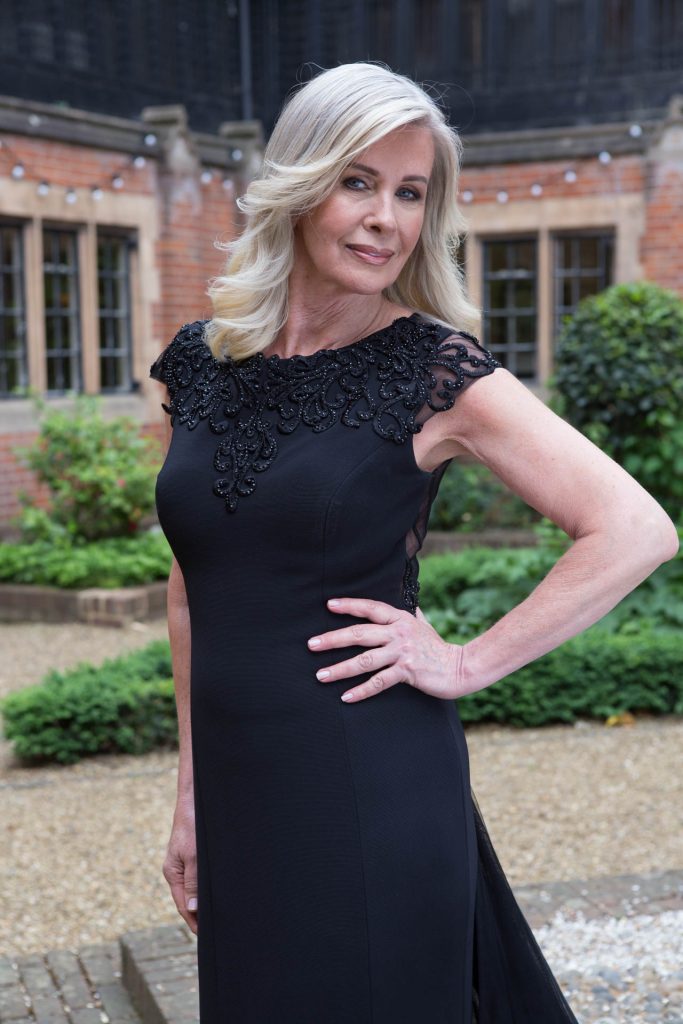 Copy Pirjo effortless look… Craving re-gaining the volume her hair once had, our Clip In was customised into two parts to add at the sides of the head to frame her face and hold the hair in place.   Using Platinum Gold colour to blend with Pirjo's hair colour and curling her hair back away from her face with GHD medium tongs.
This is a great alternative for those adverse to some permanent extensions and is low impact for those with thinner hair to ensure your hair and scalp health remains healthy.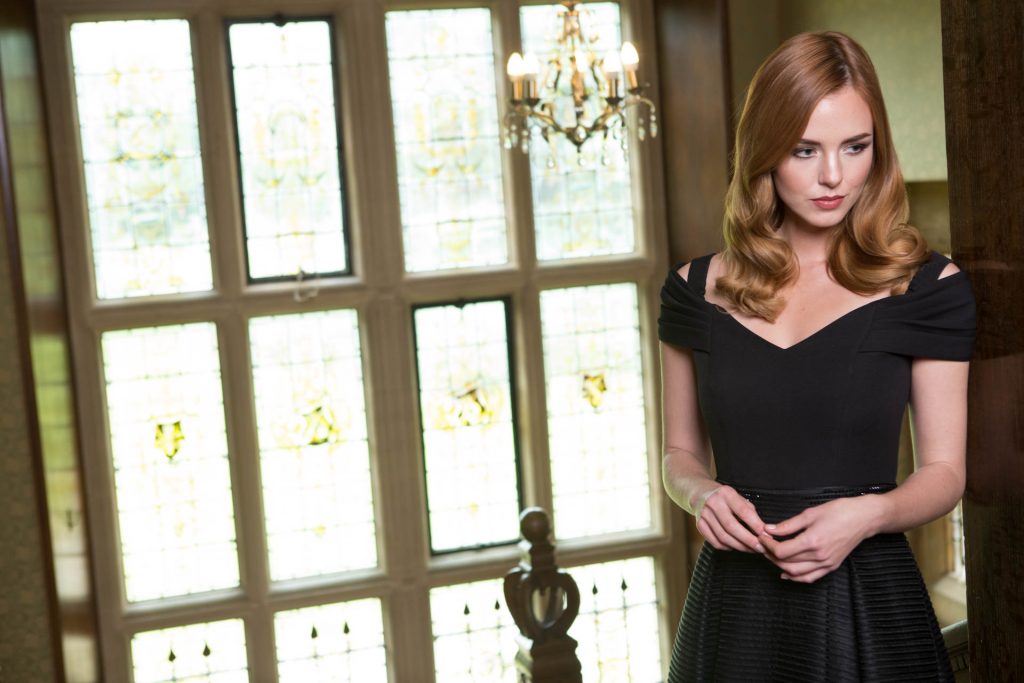 Daisy … our vibrant Indian Cinnibar Clip-Ins is cut to the length of Daisy's own hair and is used to add body and volume before styling with soft curls. This is a look which never dates and shows off the beautiful colour and gloss of Daisy's own hair.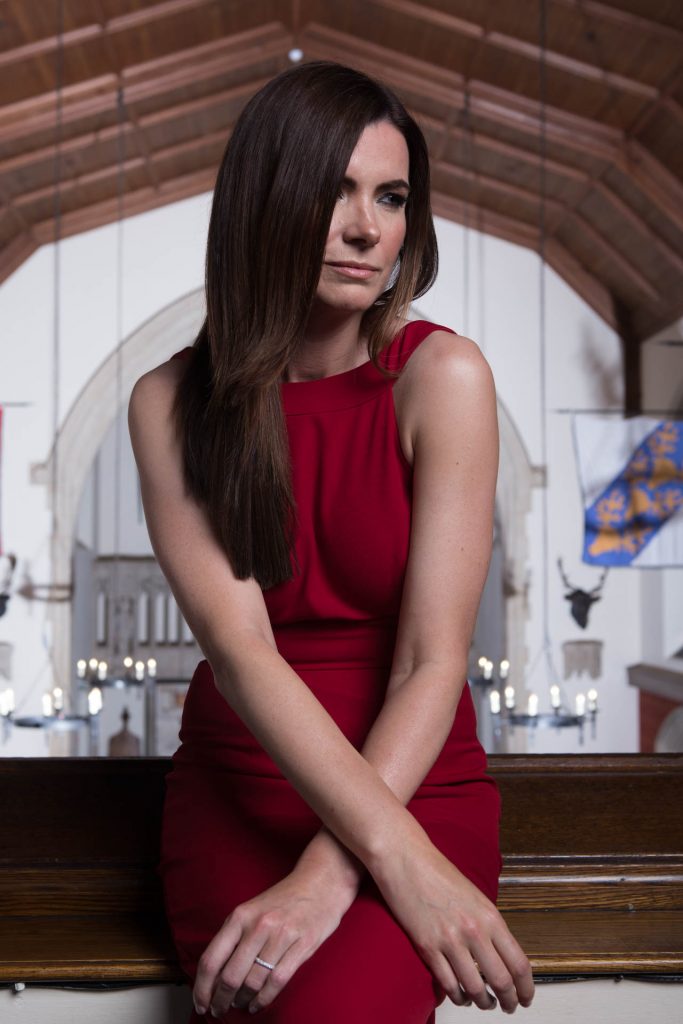 Get Karen's Style … for the first time extensions wearer, Tape Hair is a perfect solution to try them. Here, around 20 strips of tapes were expertly applied to add approximately half a head of volume hair ensuring that when trimmed into a blunt one-length, her hair looked full of body.
Sandwiching Mello Mocha and Rich Truffle colours adds depth and warm to the style, finished by straightening the hair for an on-trend uber-sleek style.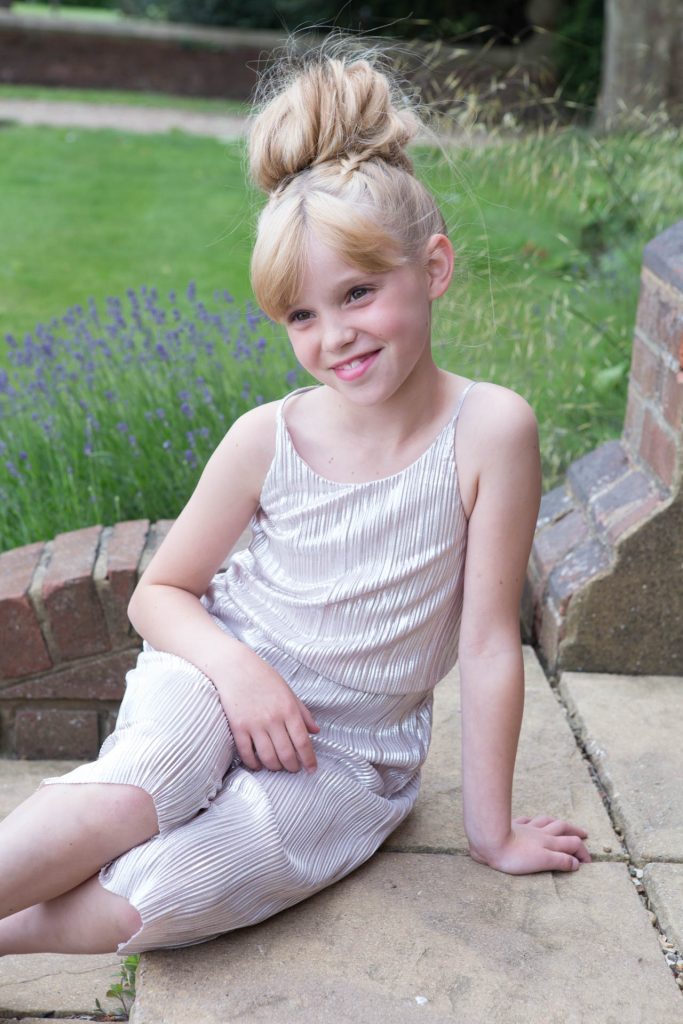 And finally, Sady's look … is the perfect bridesmaid look for any little girl.   After plaiting her own hair into a ponytail; a Gold Class hair piece was clipped around and twisted into a messy bun and secured in place with a few pins. Opting for a few shades darker than your own hair, adds some contrast and can also help make your look more realistic.
Hope you like the extra exclusive behind the scenes pictures to share with you to get an idea about our shoot.
Have we changed your minds about how our Gold Class hair extensions can help fulfill your hair aspirations whatever your age?   Head to your nearest Gold Class salon to book your consultation and be one step closer to getting the hair of your dreams!With thanks to Hair Magazine.
Hair: Inanch Emir assisted by Alessandro Spitaleri of Inanch London
Photography: Abi Oshodi
MUA: Agi Zuk
Dresses: Pia Michi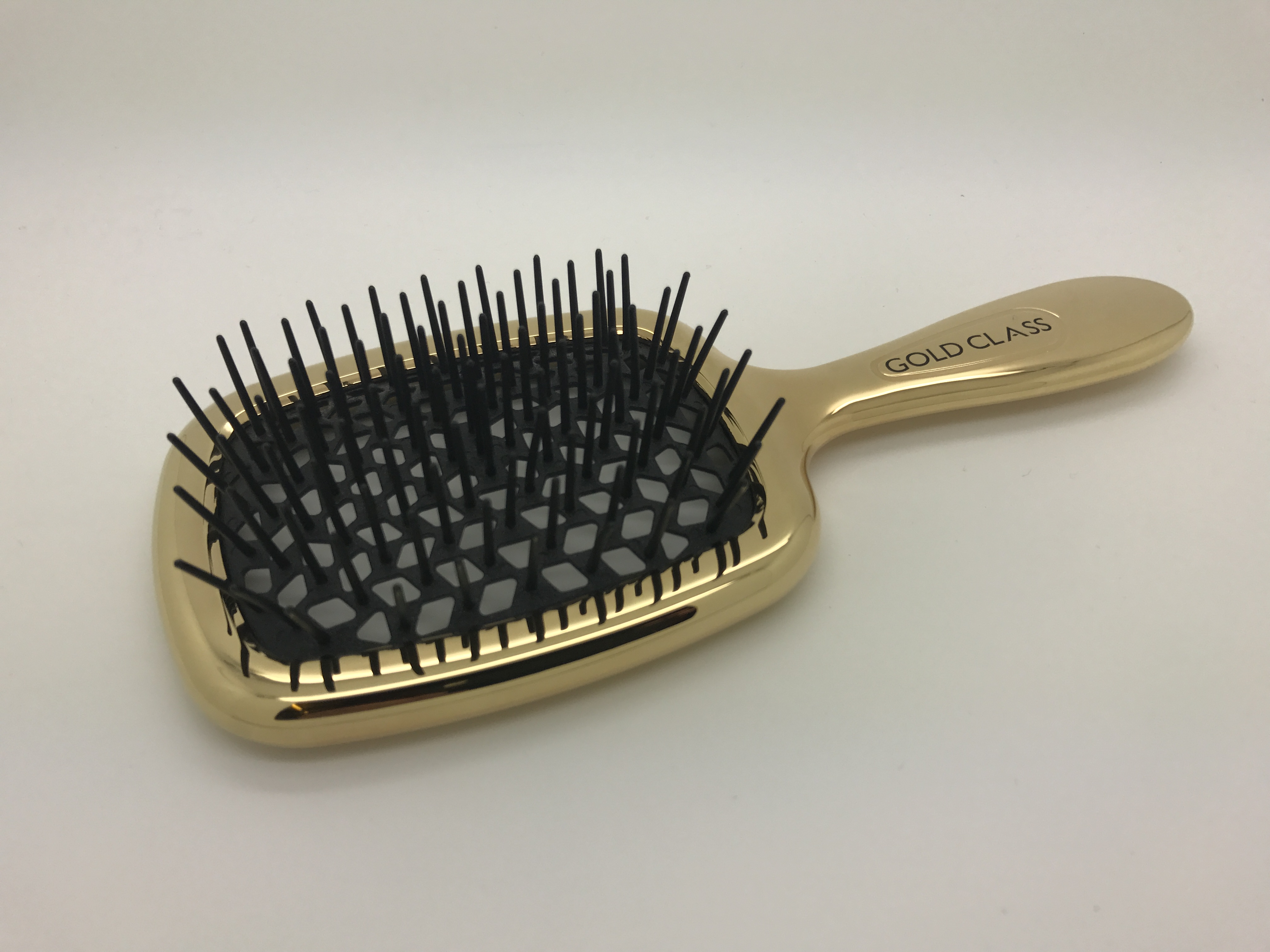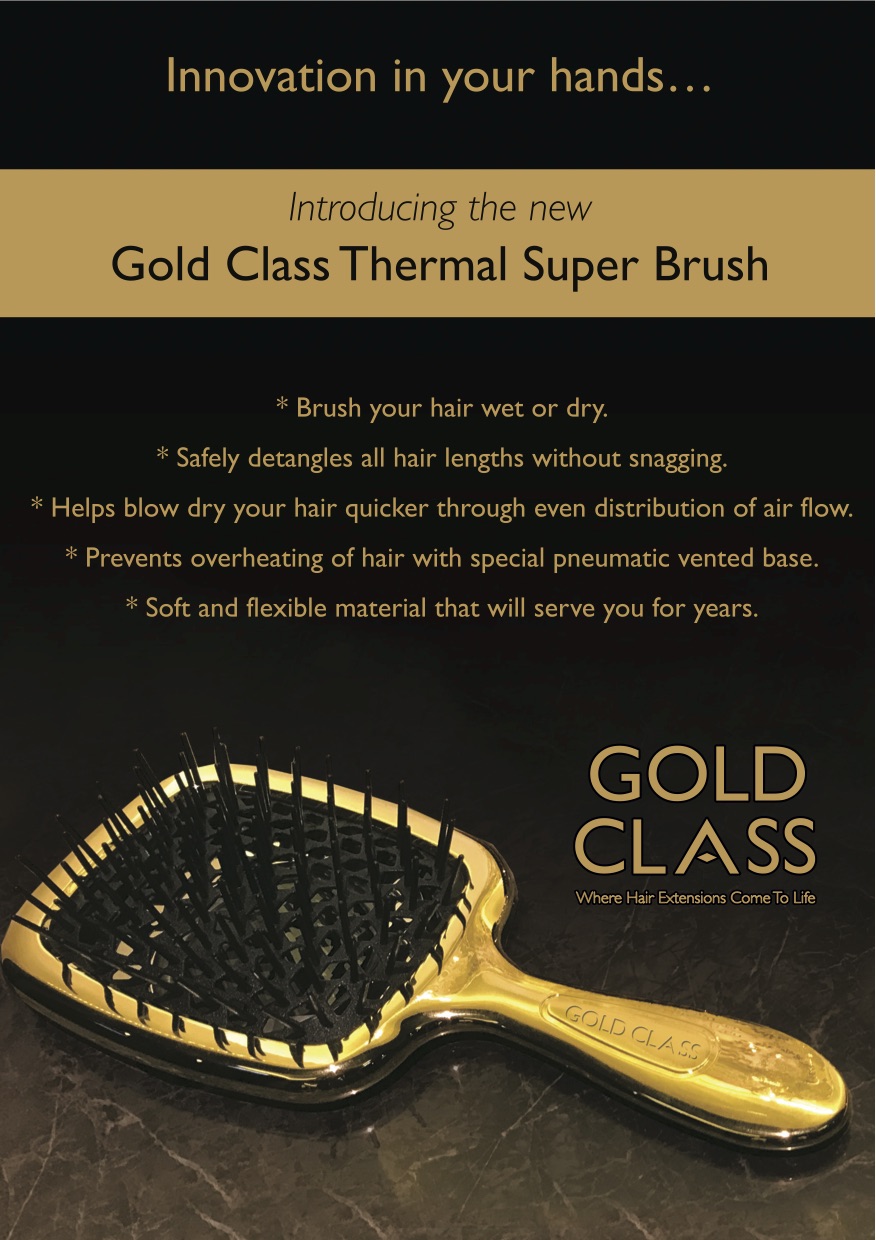 Gold Class are proud to add a new member to their range of luxury brushes: the Gold Class Thermal Super Brush. This gold-plated hairbrush is designed to speed blow-drying, add volume and create texture without overheating and damaging your hair.
How is this achieved?  The unique design of the pneumatic base of the brush is in fact constituted by a vented hexagonal shape which allows even distribution of hot-air from your hairdryer without stressing or drying out the hair. The brush is also excellent for hair masks, brushing wet hair and safely detangling all hair lengths and textures without snagging. Thanks to its soft and flexible material, the brush detangles and tames unruly hair without pulling or breaking the hair shafts. The results: your hair will feel soft, shiny and ready for styling.
"We all know the importance of good haircare to make the most of your luscious long locks, so when I saw this unique brush I knew our clients and salons would love this, especially as it works on wet and dry hair and prevents breakage." – Inanch Emir, founder of Gold Class.
The brush was launched at Salon International 2017 and is now available alongside the complete Gold Class haircare range at select Gold Class salons around the world and online through their flagship salon www.inanch.com/shop for £30.00