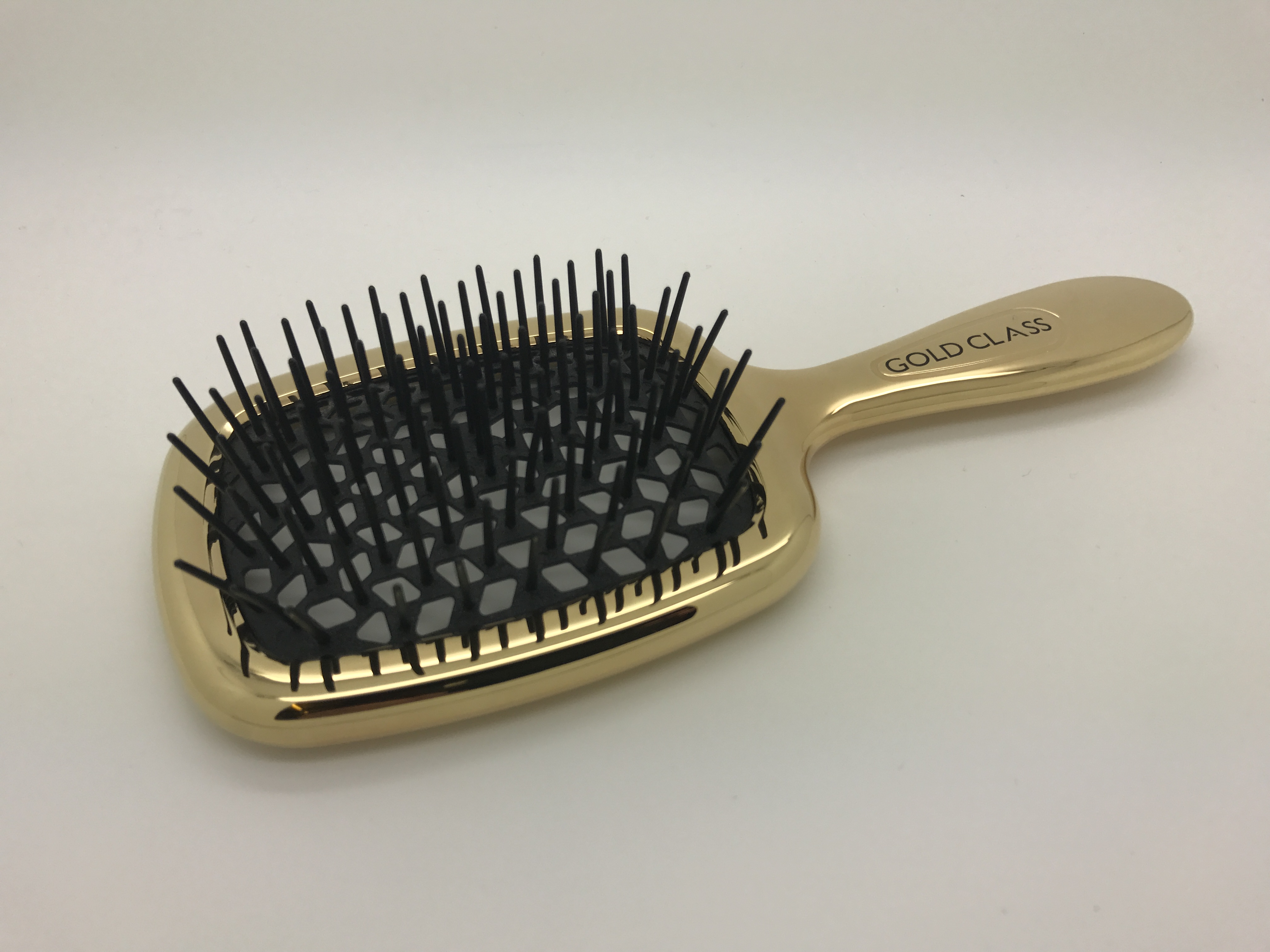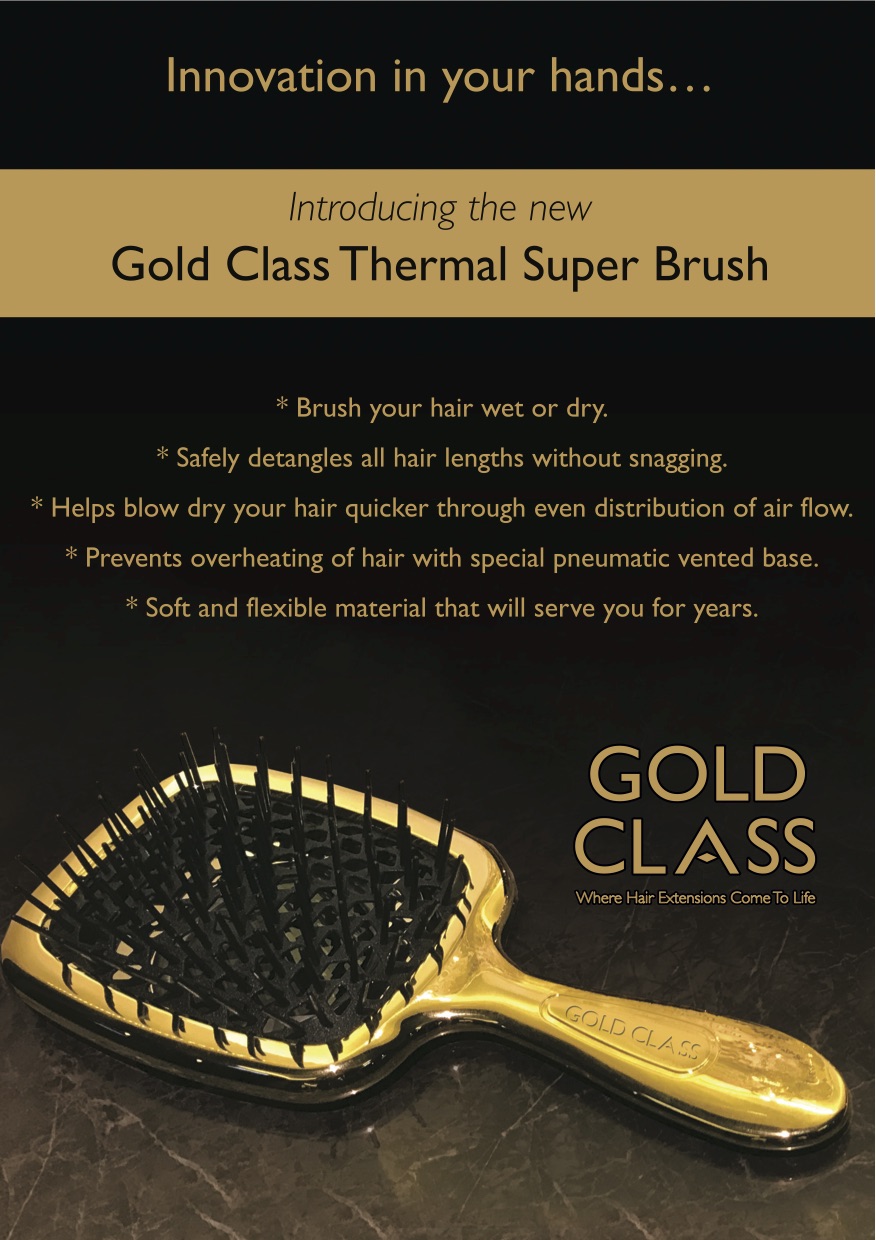 Gold Class are proud to add a new member to their range of luxury brushes: the Gold Class Thermal Super Brush. This gold-plated hairbrush is designed to speed blow-drying, add volume and create texture without overheating and damaging your hair.
How is this achieved?  The unique design of the pneumatic base of the brush is in fact constituted by a vented hexagonal shape which allows even distribution of hot-air from your hairdryer without stressing or drying out the hair. The brush is also excellent for hair masks, brushing wet hair and safely detangling all hair lengths and textures without snagging. Thanks to its soft and flexible material, the brush detangles and tames unruly hair without pulling or breaking the hair shafts. The results: your hair will feel soft, shiny and ready for styling.
"We all know the importance of good haircare to make the most of your luscious long locks, so when I saw this unique brush I knew our clients and salons would love this, especially as it works on wet and dry hair and prevents breakage." – Inanch Emir, founder of Gold Class.
The brush was launched at Salon International 2017 and is now available alongside the complete Gold Class haircare range at select Gold Class salons around the world and online through their flagship salon www.inanch.com/shop for £30.00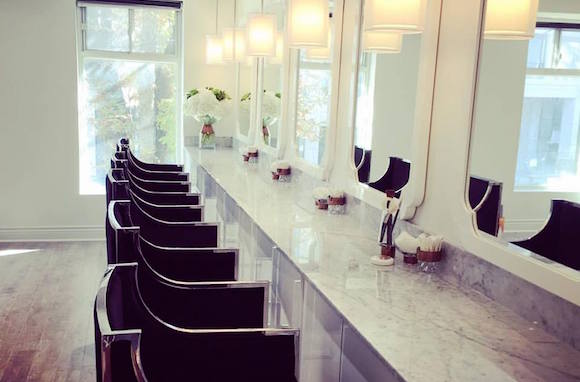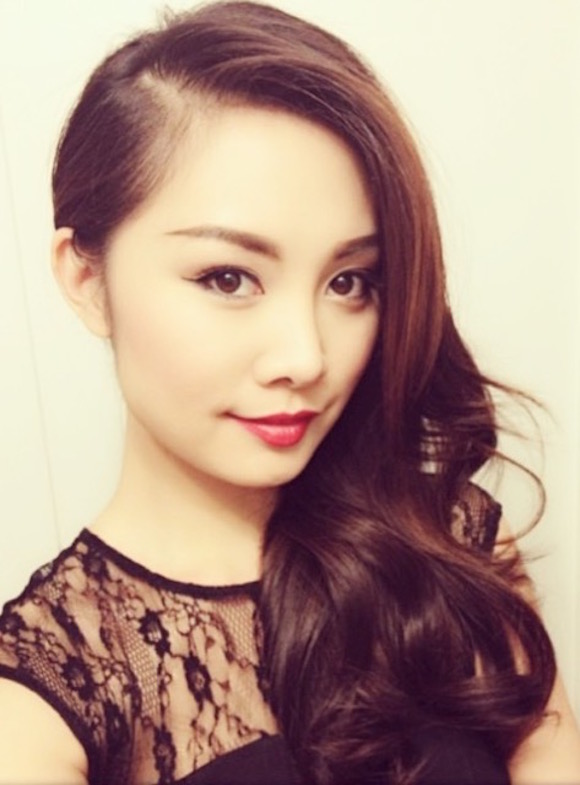 You might have noticed we have added a few new salons to our elite group, and we are super pleased that the uber stylish LAC+CO from Toronto asked to join us and bring our designer label hair to Canada. They have a similar ethos to ourselves in their work ethics and do not compromise on quality or price.
Having trained back in March, we caught up with their stylist and Extension Specialist, Thuy to find out more about their work and Canadian style.
1) Tell us about your typical hair extension client? Our typical hair extension client is after length and volume. We have a wide range of clients and we get excited helping them get the right look.
2) Which celeb is the most requested hair icon your clients want to emulate?
We get this a lot, from Shay Mitchell, JLO, Gigi or Bella Hadid and Kaia Jordan Gerber. Some great hair icons for us to re-create with hair extensions.
3) What hair care tip do you share with your extension clients for better maintenance?
I advise clients not to blow-dry their hair when it is wet. They must comb carefully holding the hair and extensions near the head so the extensions stay secure and being mindful of the bonds. Once the hair is 80% dry, then they can blow-dry it. The hair has a beautiful effect when left dry naturally. Not using unnecessary heat on your hair and the extension hair will reduce the potential damage to your hair.
4) Tell us about the style of your salon and your ethos.
LAC+CO creates enhanced natural beauty; we offer hair and beauty services. "The only way you're leaving Lac + Co is with healthy, shiny, silky strands." Yep book your flights now.
5) What made you want to work with Gold Class Hair?
Gold Class Hair has great quality and achieves the natural look that we want.
6) Tell us a little bit about yourself. What do you like doing on your day off? Who inspires you? Which celeb do you want to do the hair of?
I spend a lot of time with my family, especially with my beautiful daughter. She is almost two!
I'm inspired by Anh Cotran from LA… and of course, our very own Tony Pham from LAC+CO. It would be a dream to do JLO's hair!
7) What do you think is different about Canadian hairdressing to us Brits?
Canadians are definitely less experimental. They are more classy and natural, with slight personal interpretations.
8) If we are to visit you guys, tell us the best spots to visit in Toronto?
Best new hotel to stay at is Broadview Hotel…Soto Soto and Josos for restaurant options. Just don't forget to call by us at LAC+CO too!
Follow their work on Instagram here to see more of their work.
SaveSave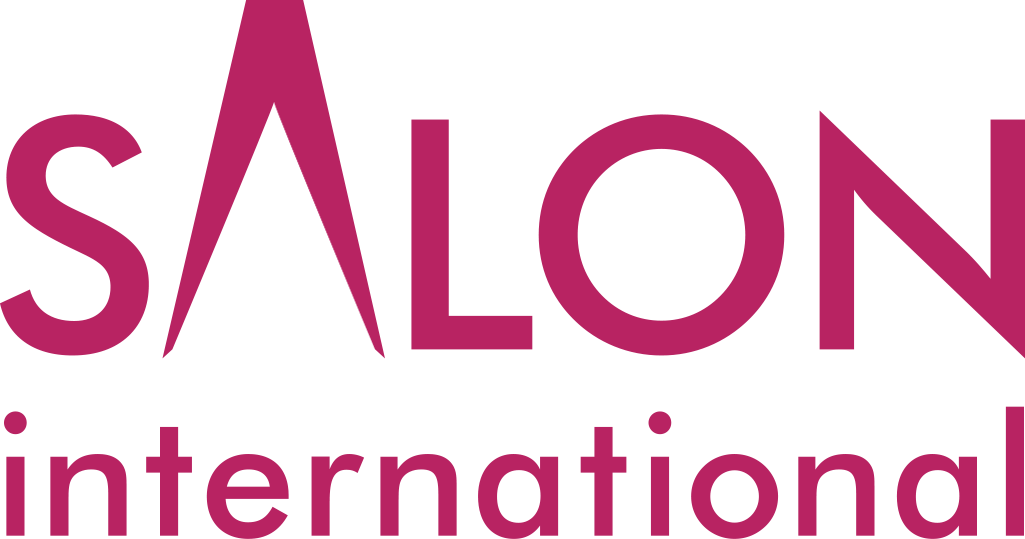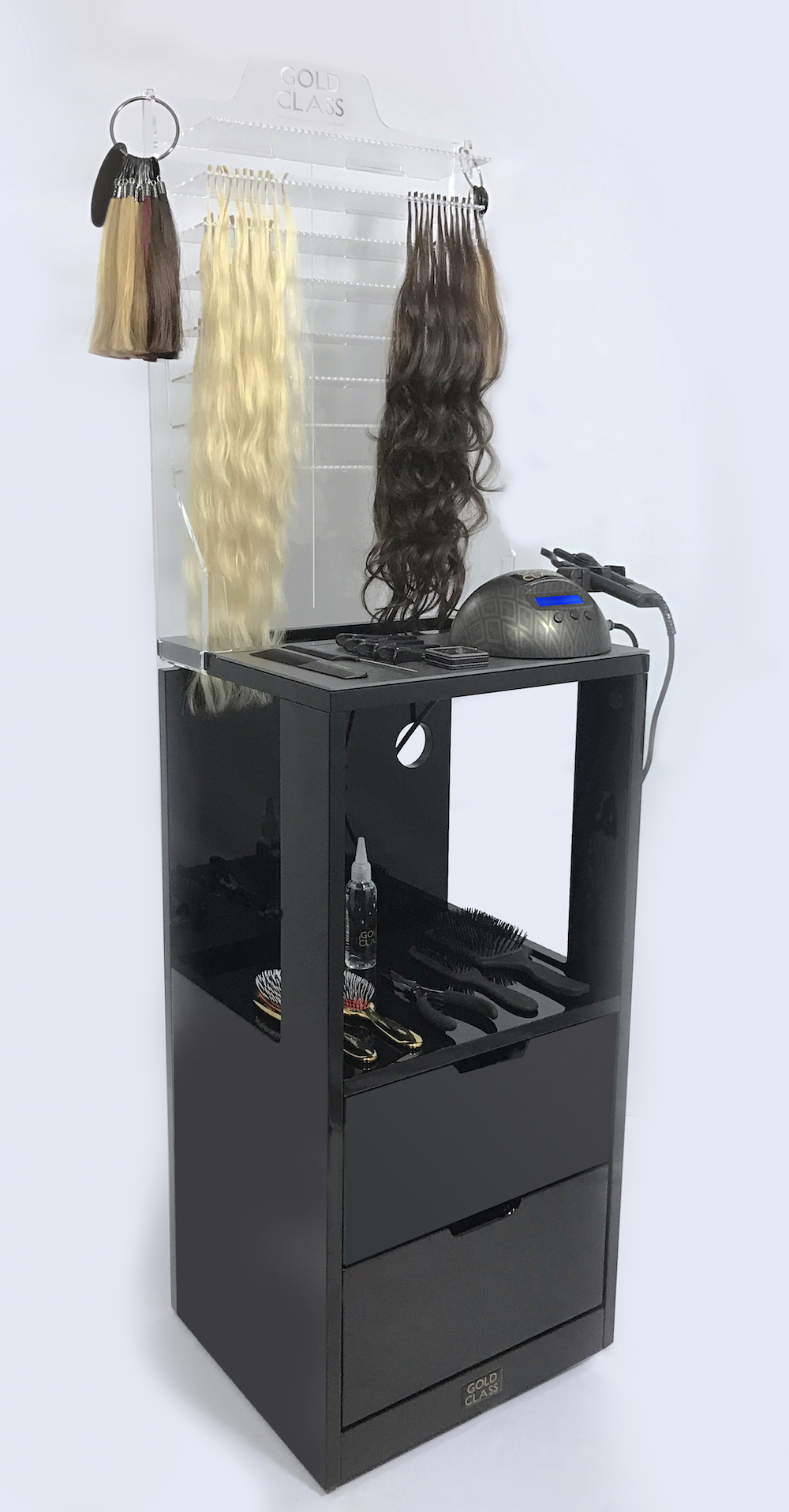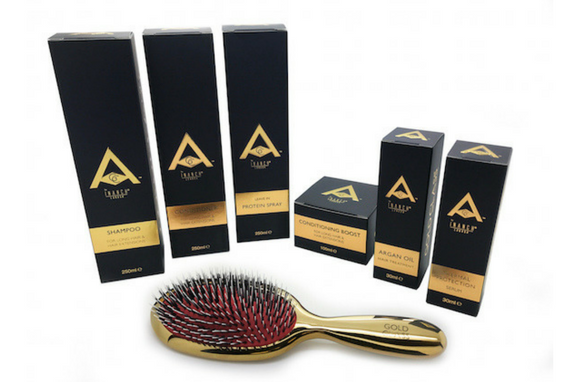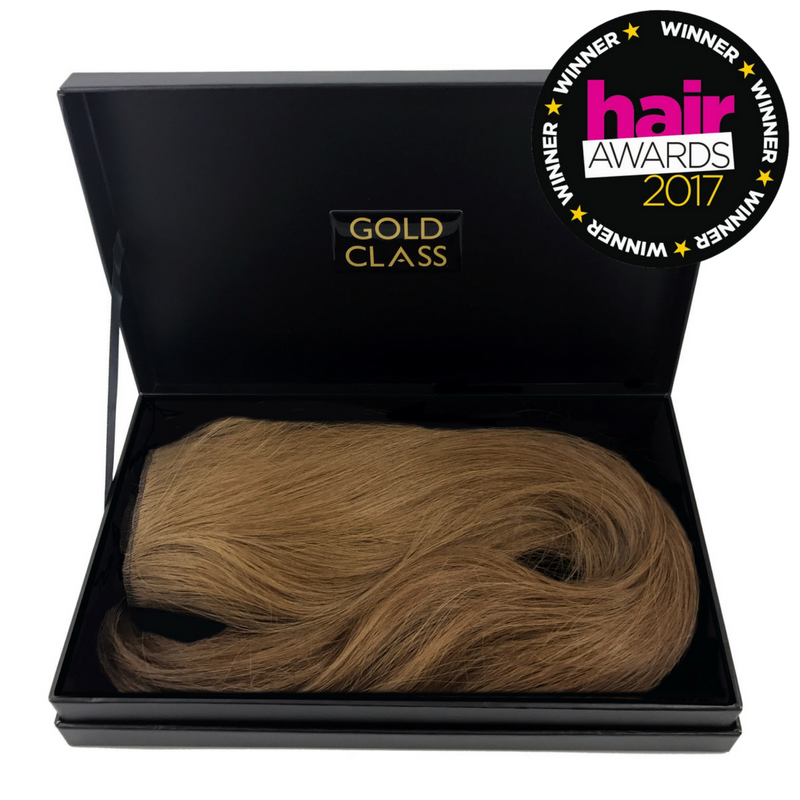 We are proud to announce we will be exhibiting at the world's biggest & best hair exhibition, Salon International 2017, now that we're in October.
We will continue to look for more Elite Salons to join our family around the UK and the rest of the world. With only a handful of carefully selected salons currently with us, our philosophy focuses on "quality over quantity" awarding Gold Class accreditation to salons that meet our strict criteria in the professional application, tailored client aftercare and our "healthy hair days" regime. Read more on our website or come and chat to the team on the stand.
Although Gold Class certification is by application only, we are now offering our world-class hair extensions equipment and tools to all professional extensionists. Choose from Application Workstation, Application Machine, Removal Tools, Bond Cutters, Brushes and our complete Aftercare Range – all vigorously trialed and tested by our founder Inanch Emir. These will be available to purchase at Salon International for the first time and with a great discount available at the show only!
"A hair extensions artist can only be as good as the quality of the tools they use."
Meet the lady herself Inanch Emir on Sunday 15th October at Stand N191. She will be judging the Hairdressers Journal Extension Specialist of the Year competition at lunchtime and will be available to meet and greet during the rest of the day. You can ask her yourself any questions about the Gold Class brand, the hair, the equipment and what really puts Gold Class on a different level.
GOLD CLASS GIVEAWAY
We're giving away one of our beautiful Hair Extension Workstations worth £780 complete with delivery to anywhere in the UK.
Simply head to our stand N191 at Salon International London Excel and drop your business card into the gold box to be in with a chance to win this amazing prize. The winner will be drawn on Monday 16th October at 4pm LIVE on our Gold Class Instagram feed!
If it's not in your diary then it's 14-16 October at ExCel London and you can find us at Stand No. N191. We hope to see you there!
Giveaway Terms & Conditions:
– Winner will be picked at random by Gold Class Managing Director Joe Emir LIVE on the Gold Class Instagram feed.
– All entries MUST submit business cards with full salon name, email address and address so we can get in touch to organise delivery.
– UK salon & stylists entries only for delivery in UK only.
– No cash alternatives will be offered.
– In the event of a dispute, Gold Class Hair Ltd decision shall be final.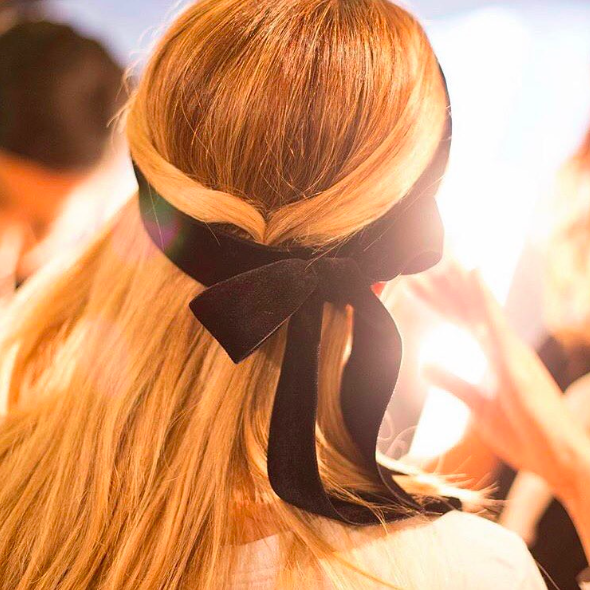 Summer has well and truly come to an end and as September is the month of Self Improvement, we thought we would inspire some change to find your perfect hair look.
This time of year has so many gorgeous autumnal hues and if you've never tried being a red head now's your chance. Lena Dunham has made the switch and by all accounts found her fire. We think our Rich Berry hue would achieve this look.
You can find more of our stunning reds on our colour chart and if you're not so daring, then our Rich Rose might be your ideal hair crush. If you're not too sure about a full block colour, then you can always blend them – ask your Gold Class extensionist for their expert advice to suit your colouring. With your colour sorted, we need to turn to styling. Cast your mind back to LFW AW17 best hair looks and this image was everywhere from Temperley London. 
So simple to recreate with your ribbon colour of choice, there's no excuse not to try it. We like this added detail of tying the sides of the hair back into a loose half-up ponytail to help give the ribbon something extra to hold to. Avoid smooth ribbons and secure with a few discreetly placed pins.
We love these messy Victoria rolls by hair icon Eugene Souleiman for Preen
Need more inspiration? Browse The Telegraph Fashion 41 of the Best Hair Looks for AW17 here.
We will keep harping on about healthy hair looks and this really starts with good hair care. Treat yourself to our new look aftercare range and our Conditioning Boost to really add extra nutrients to your locks and add shine. With the changeable weather, we really recommend having some supplies in your handbag too like our brush and Argan Oil to add to the ends of your hair and fight the frizz.
More tips on healthy hair can be found in our previous blog or get in touch with your nearest Gold Class salon to organize a hair health check.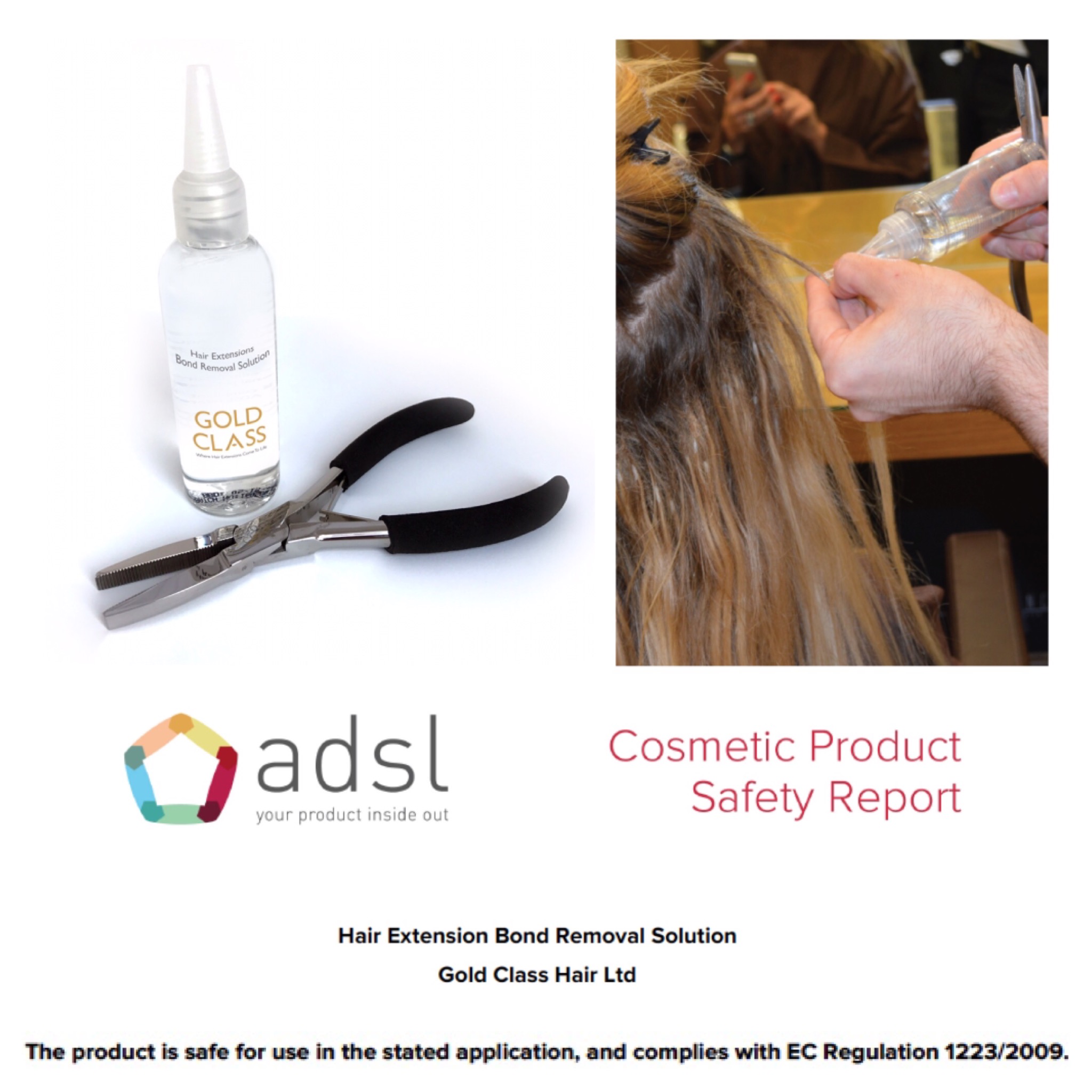 When you are looking into hair extensions, you might not be thinking far enough ahead for the removal process but it's just as crucial to get this right for the health of your own hair and scalp. You might have seen those horror stories where people have resorted to cutting their hair extensions out. Well get the right extensions, expert extensionist and safe removal and you can avoid all this. Read on for all you need to know.
Here at Gold Class, we look at the complete life cycle of your extension journey and will talk to you about the safe removal process during your consultation so you are understand the right method that won't damage your own hair.
1. When do you remove?
This depends on the type of hair extensions you have, how fast your own hair grows and ultimately how well you have properly looked after them. To give you and example pre-bonded hair extensions we recommend removing after around 3 to 4 months as the bonds will have grown down your own hair.
TOP TIP: The biggest issue for extensionist for removal is matting where the client has not been separating their bonds correctly, so make sure you do this religiously daily!
2. Right Tools
To the untrained eye, they might look like a pair of pliers, but the extension removal tool is crafted specifically to aid the correct removal of the bonds. Gold Class has just released a new toolkit with two Removal Tool pliers in different sizes and with a unique inner plate with a horizontal design to aid grip but prevent hair damage – these are the professional tools to have.
3. Right Solution
Different hair extension brands offer their own removal solutions so that they are formulated specifically for the removal of the bond they have been created for. In the main, these products are only available to professional hairdressers and this is the case for many professional brands.
The Gold Class Removal Gel has proudly received a ADSL (Advanced Development & Safety Laboratories) approval for Cosmetic Safety.
4. The technique
Sectioning your hair to work on small areas at a time, your extensionist will use the Removal Tool to gently crush the bond, with the criss-cross plates cutting into the outer bond ready for the application of a small amount of the removal gel, which is worked into the bonds. After a minute, the ingredients in the Removal Gel have worked to break down the strength of the bond releasing the bond from the hair. The extensions then simply slide down the hair causing minimal damage and no signs of traction on the hair or scalp.
There is a myth that the removal process will hurt; but with the correct professional extensionist, correct tools and experience, this is not the case.
5. Aftercare
Following removal, it is necessary to clean the hair with a detoxifying clarifying shampoo to wash away any remaining Removal Gel and give the hair and scalp a good clean releasing any trapped dirt and matted hair. Combing through the hair will remove any small residues of the bond and again remove any trapped matted hair.
We recommend a scalp treatment, such as the Spa Mist treatment to revitalise your hair and scalp before repeating the Hair Health Diagnosis to see for your self that good extensions with experts really don't damage your hair.
Don't just take our word for it, find out what leading Tricologist, Glenn Lyons says about our method here.
To find out more about safe removal of your current extensions and to book in for a Gold Class Consultation, you can find your nearest elite Gold Class salon here.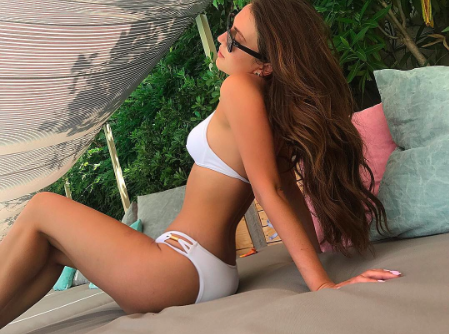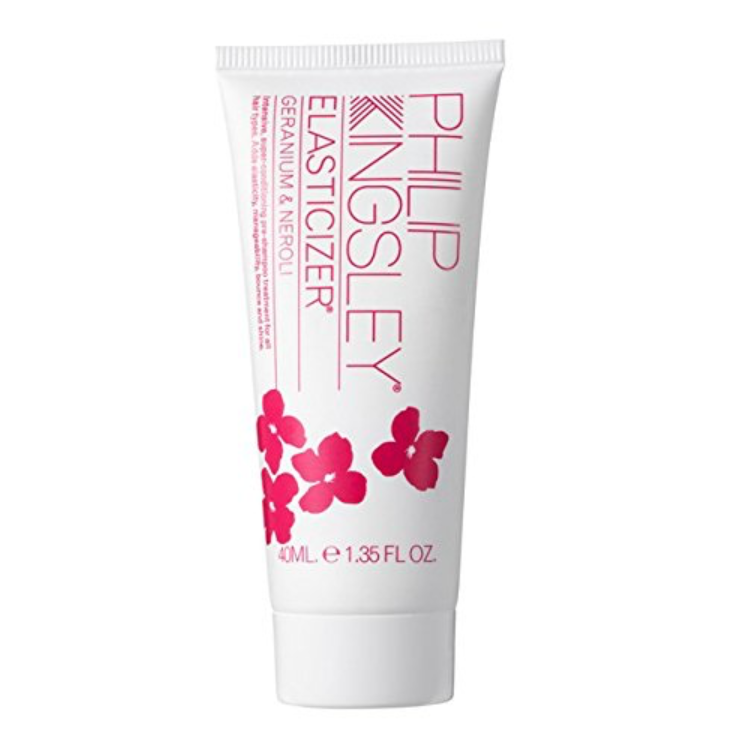 We asked the current Hair Awards Best Extensionist, Lee McCrudden, to tell us the advice he gives his clients at Inanch London for the perfect summer holiday hair care routine.
"I try to tell my clients to avoid getting their hair wet in sea water and chlorinated pools by keeping their hair tied up. But if they do get their hair wet then they absolutely have to wash it as soon as possible.
"Here at Inanch we are really big fans of Philip Kingsley products and no more so then Elasticizer. This is a must for your holiday packing. Damp your hair and add as a leave-in conditioner. It's heat activated so the sunshine will do all the hard work and deeply nourish your hair whilst you chill out. Leave it in all day long and your hair will be AMAZING.
"If you're looking to protect your locks from the UV rays, spritz over Phytoplage Sublime to protect the colour and lock in moisture; and don't forget your hat!
"We know plaits or a messy topknot are perfect beach hair inspiration. For those beach waves, Lee recommends plaiting your hair whilst damp (don't forget to add your Elasticizer) and leaving it all day before undoing for the evening for a nice gentle wave and ultra soft tresses. A little R+CO Dry Shampoo Paste adds a little texture too."
Don't forget all your usual hair care routine too keeping your tresses tame and all your favourite Gold Class products to help.
To see Lee's latest hair transformations, check out the Inanch Instagram stream. Our Summer Hair Pinterest Board has plenty of great inspiration for you.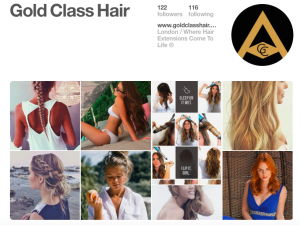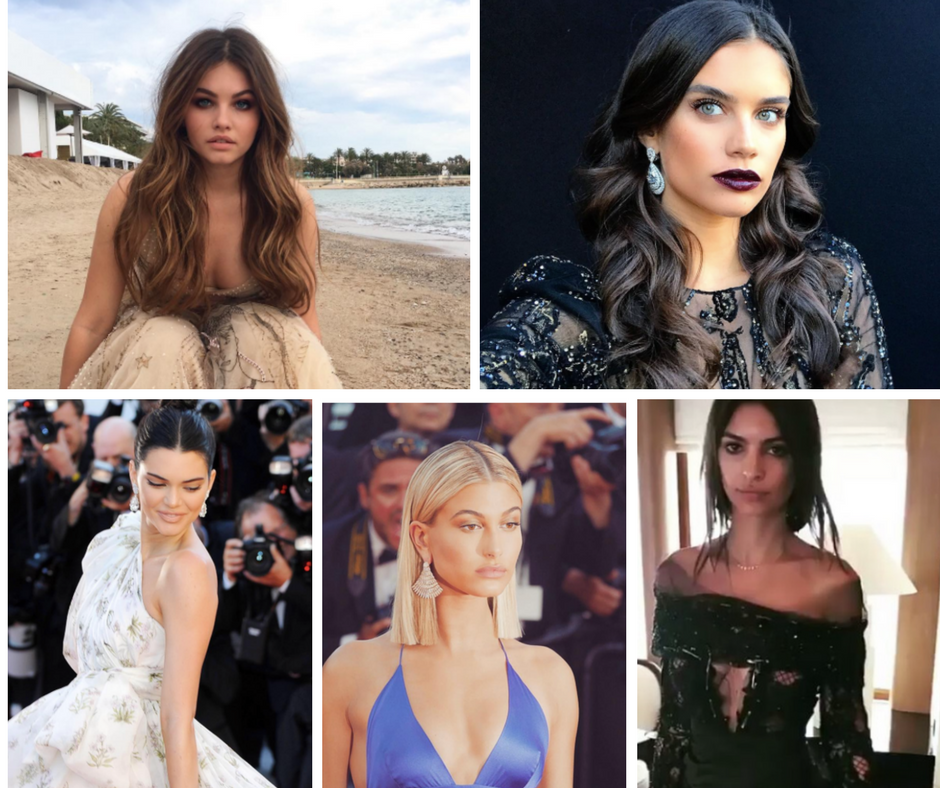 We love awards season and Cannes Film Festival is definitely one of our favourites. So we thought we would share with you our five favourite looks straight from the red carpet.
Kendall Jenner
Kendall turned heads in her stunning La Perla couture, complimented by her simple yet sophisticated slick-back-bun. Complete this look with Gold Class Argon Oil to keep stray hairs in check.
Thylane Blondeau
Thylane was not afraid of fly-aways, opting for an easily maintained beach wave look. Beach waves look great with ombré as it emphasises the different shades and layers in the hair. See our range of ombré clip-in hair extension shades, and talk to your extensionist about recreating this look.
Hailey Baldwin
Hailey's blunt bob is so sleek on and on trend. Mixing blonde hues like our …. give a more natural look whilst the extensions help to hold the shape and thickness of the lob on the shoulders.
Sara Sampaio
Sara Sampaio adopted a traditional red carpet chic look which beams class. Clip-in hair extensions can also recreate this look beautifully by adding volume and shape.

Check her Instagram feed for even more great looks from Cannes here.
Emily Ratajkowski
We love braids as you can dress them up or down and look great at any occasion, whether that's on the red carpet or basking in the sun. Emily opted for the messy braid look, completed with a black bow to complement her gorgeous gown.
Some of these looks can easily be mastered by yourself, but if in doubt, consult your stylist or ask your extensionist for a free colour match, fitting and styling at one of our elite salons.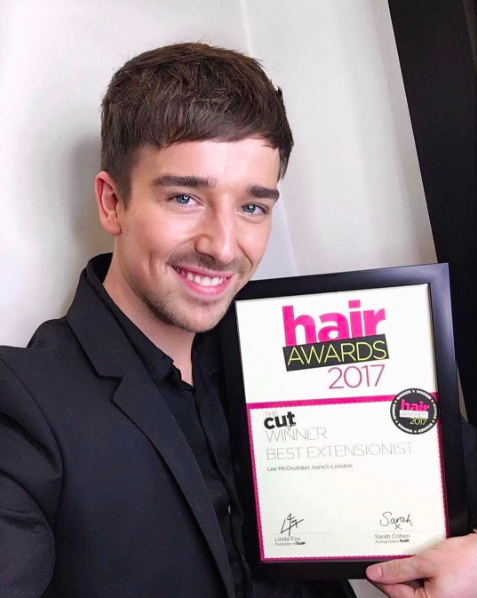 We are so pleased that our flagship salon, Inanch London's very own Lee McCrudden has been crowned the winner of the Hair Awards Best Extensionist 2017! Lee follows in the footsteps of his mentor, namesake of the salon and our founder, Inanch Emir, who has won the prestigious title for three years running and therefore earned the Hall of Fame status.
After submitting examples of his work, images of his expert application and client testimonials, Lee was shortlisted for the award. See our question and answer blog with Lee after he had received the news that he had been shortlisted back in March.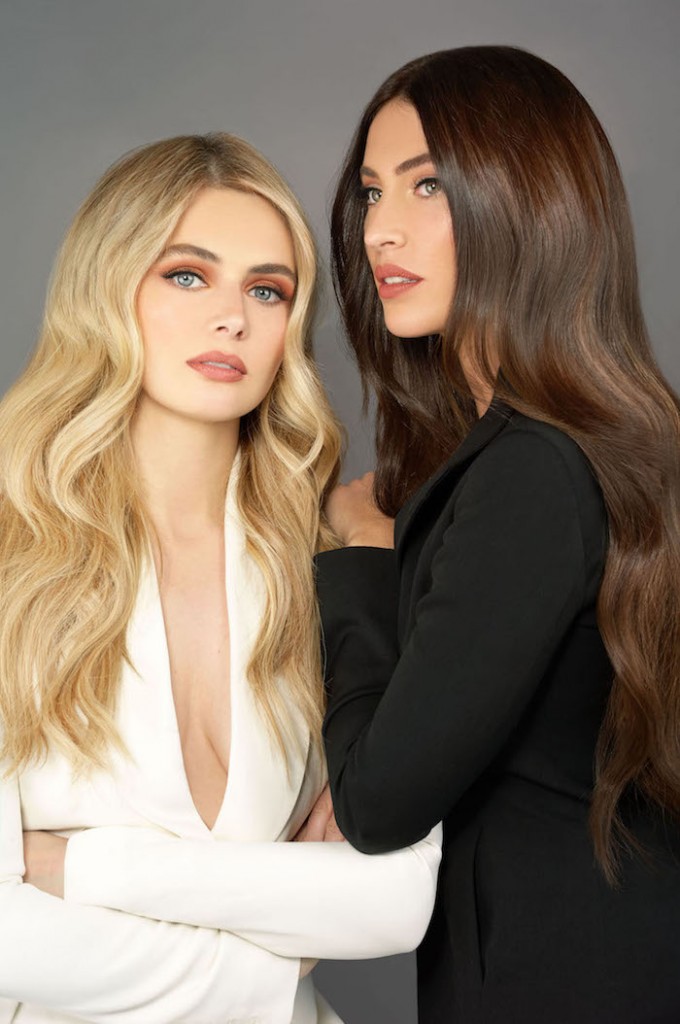 (Left to Right) Laura and Anastasia
Lee created these looks using a combination of Gold Class Pre-Bonded and Clip-In Hair Extensions. Laura's pre-bonded extensions consisted of a bespoke blend of Rich Truffle, London Gold and Champagne, with added London Gold clip-in hair extensions for added volume for the shoot. Lee opted for a natural look with Anastasia, using Hot Chocolate pre-bonded extensions, complimented by Rich Truffle clip-in hair extensions.
A mystery reader-tester was sent to the salon for Lee to work his magic before a panel of experts reviewed his work further and later announced him as the winner.
"It's a dream come true to win this award and something that I have been working hard to achieve for a couple of years.  I'm very passionate about hair extensions and how they can work well for my clients so it will be great to share this news with them." Lee McCrudden
Book an appointment with Lee here or ask your extensionist for a free colour match, fitting and styling at one of our elite salons.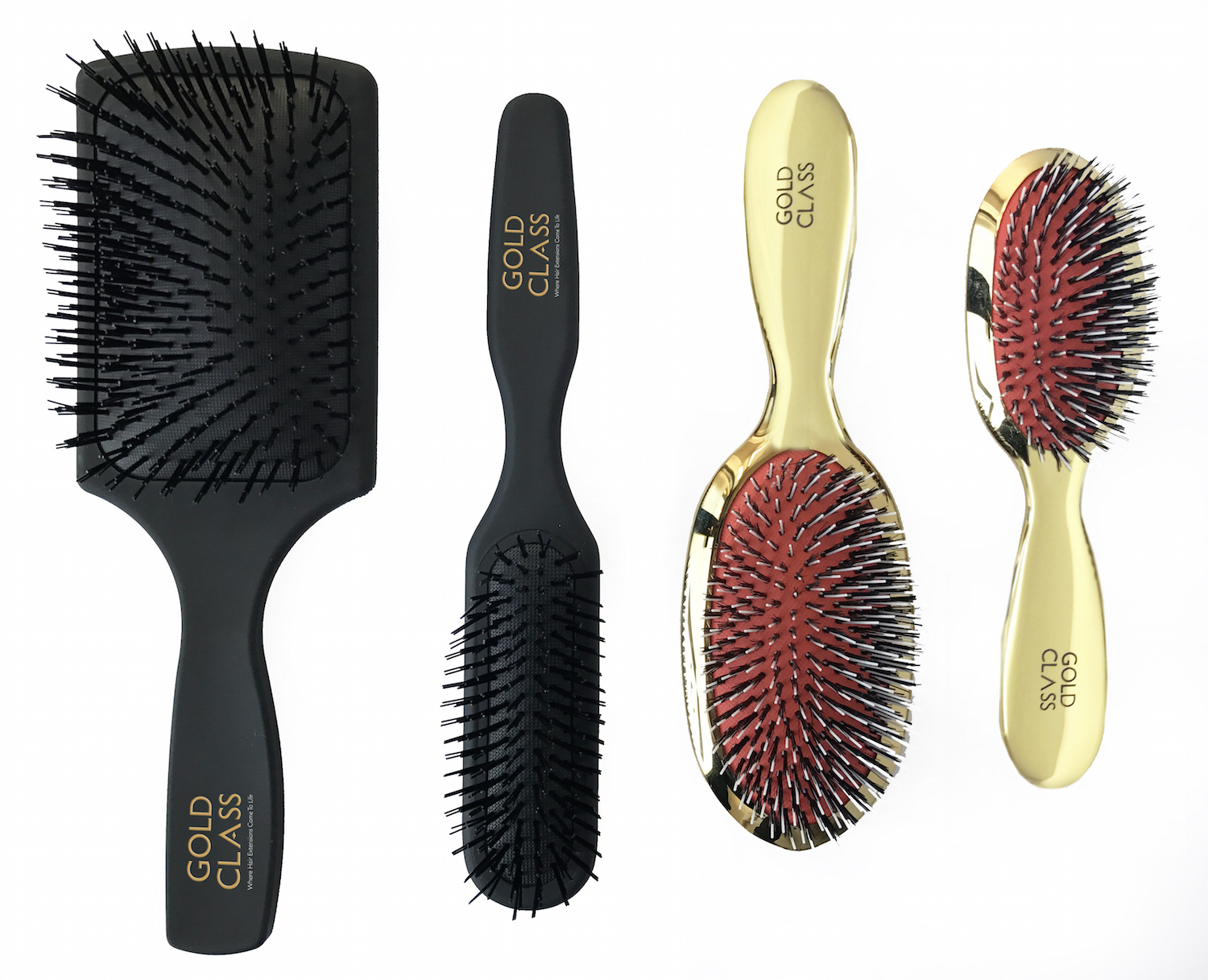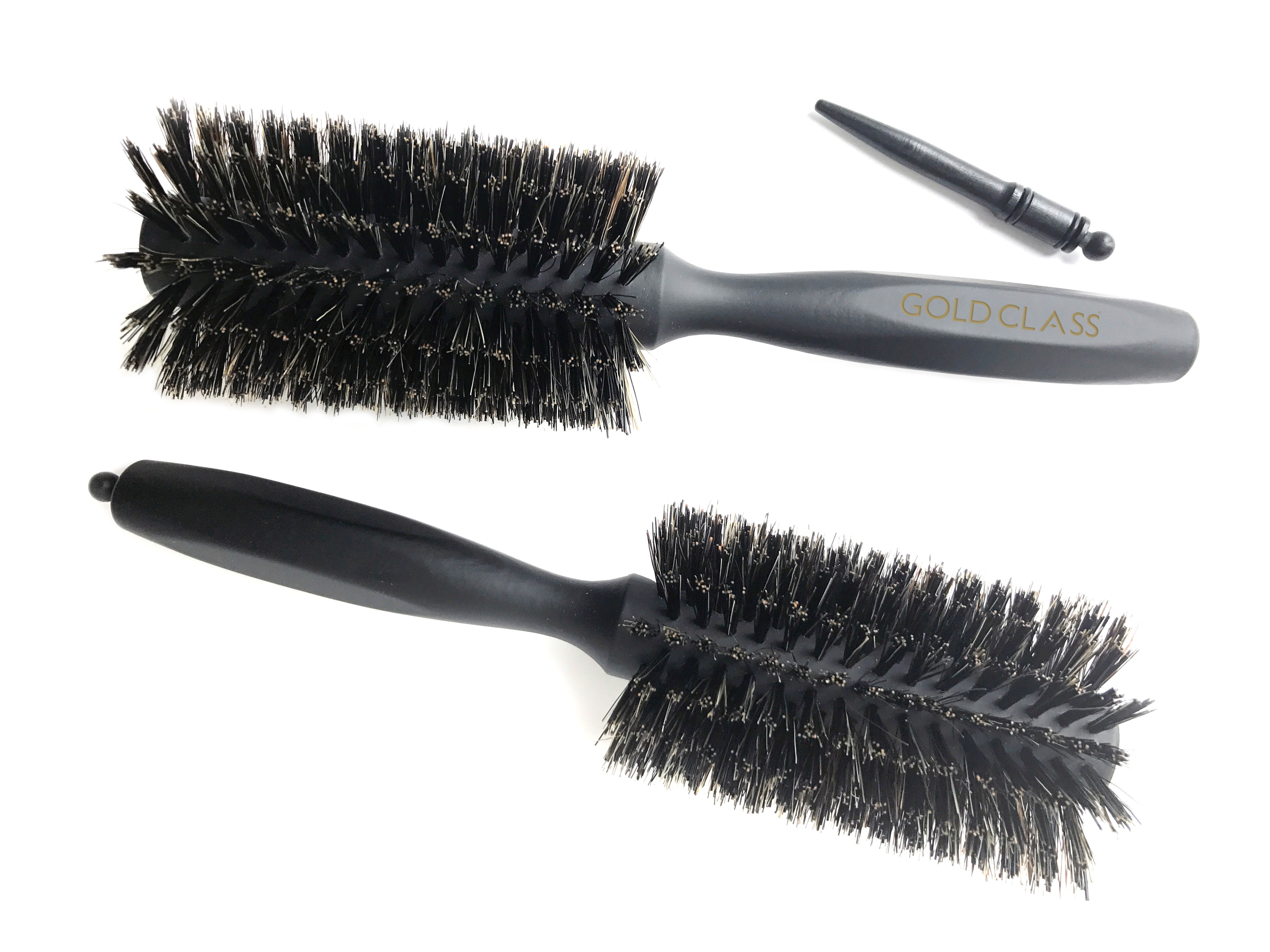 With so much choice, how do you pick the right brush for you?   We have a range of beautiful brushes that are not only designed to care for your hair extensions, cleaning your hair, detangling and add shine with every stroke, but those with softer bristles will also gently glide over your bonds.    Here's our guide to getting it right for your tresses:
WET HAIR
We all know that brushing your hair when wet is a "No No" so our combs are handy to have in and detangle those locks before you start styling.   Some of our combs are more suitable to styling, so we recommend our Cutting Comb with both a wide toothed section to start with and then follow up with the narrower teeth.  Keep to below your bonded areas and support your hair whilst comb to prevent tugging.
BLOW DRYING
New to our range is our soft-touch Italian Blow Dry Brush which creates volume, great curl and closes the cuticles to leave an in-salon professional finish to your bouncy blow dry,
If sleek locks are what you are craving, then use our Paddle Brush on a low to medium heat setting.
STYLING
Our Deluxe Styling Brush is such a workable tool, offering more control to shape the hair & de-tangle all hair lengths.  The Dressing Comb and Pintail Comb were made to make sectioning your hair easier, to help with those up-do's and can also be used for backcombing to add volume to your look.
DAILY BRUSHING 
Our founder, Inanch Emir, recommends brushing your hair regularly throughout the day, at least 4 times and so don't forget our smaller sizes of these brushes for your handbag or desk draw.
You really can't go wrong with our Paddle Brush.  Essential for hair extension wearers with medium to long lengths.  It's our best seller and a finalist for the Hair Awards in 2016.   We also offer a Large Oval Brush which is perfect for daily brushing, but if you want a real treat to look good on your dressing table then you absolutely have to have our Gold Brush.
TRAVELLING
We have a couple of handbag-sized brushes so you can preen on the move – a firm favourite has to be the Gold Class Extension Brush, but paddle brush fans with ultra long locks might prefer the Small Paddle.
It's well worth investing in a couple of brushes to make the most of your hair extensions.  Brushes to avoid include those with bobbles on the ends of the bristles as these catch on your bonds and will tug your hair.  This is the same for hard bristles that are inflexible and pull on your extensions too much.   If you want to know more about the correct way to brush your hair whilst wearing your extensions, then head to our aftercare guidelines or speak to your Gold Class extensionist for their top tips & demonstration.
So where can you get your hands on these, we hear you cry?  They are available at any of our select salons nationwide or buy online from our flagship salon Inanch London Shop.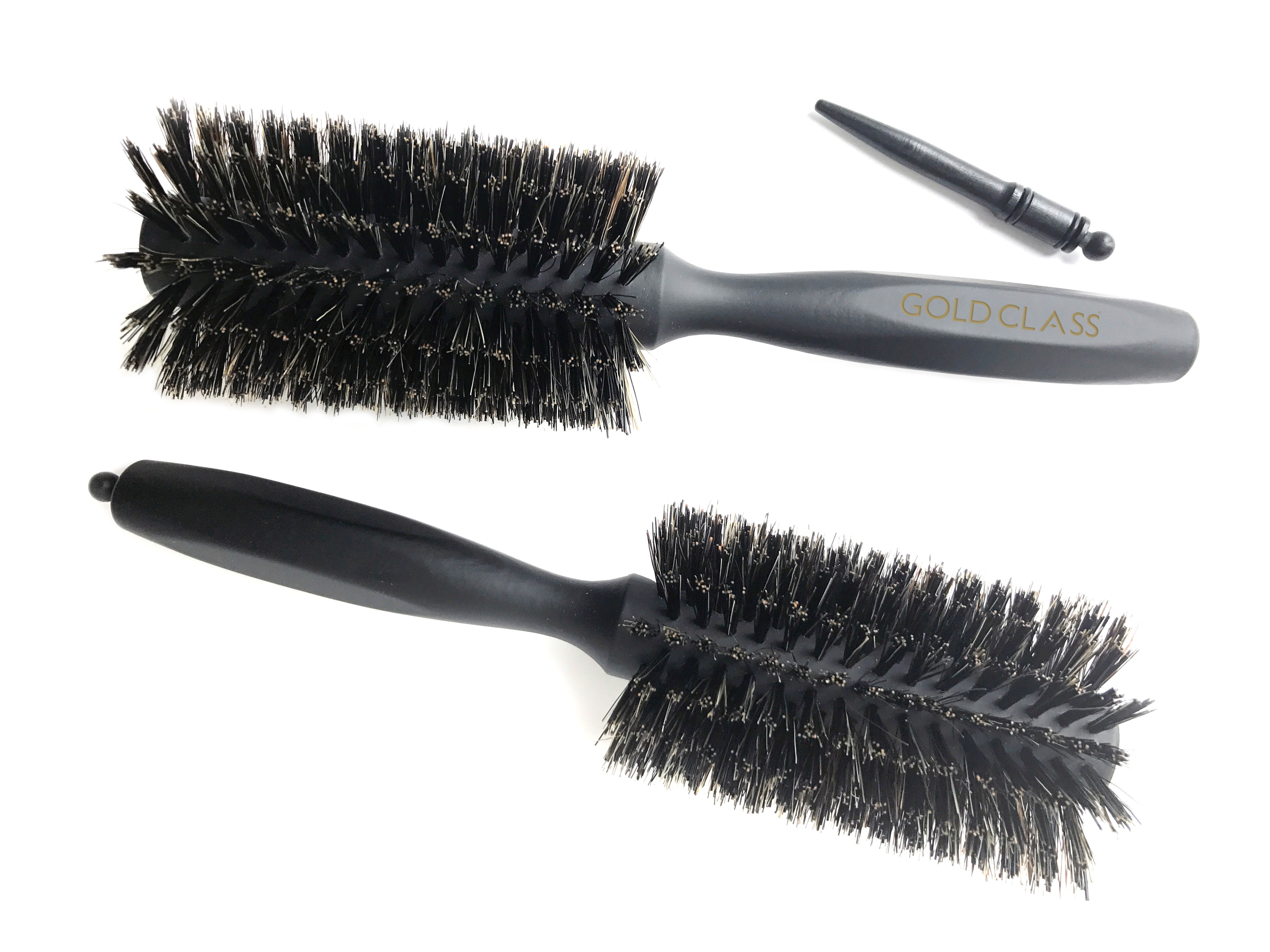 We are so excited to announce the release of our brand new professional brush to add to our aftercare range for blow-drying hair extensions.The Gold Class Soft Touch Italian Professional Blow Dry Brush, is an essential addition to your brush collection. Made in Italy exclusively for Gold Class, it features a wooden handle with a rubberised coating for ultimate comfort and easy gripping. The firm and heat-resistant Boar Bristles smoothes even the thickest of hair and with different bristle heights allowing an easy glide over the hair extension bonds, it is ideal for de-tangling mid-length and long hair whilst adding amazing shine.
The Gold Class Soft Touch Italian Blow Dry Brush also offers the correct amount of tension for total control when styling.  What's more, the brush comes with a retractable hair sectioning pin to help assist with blow drys, perfect for reaching the roots to clean and evenly distribute the natural oils.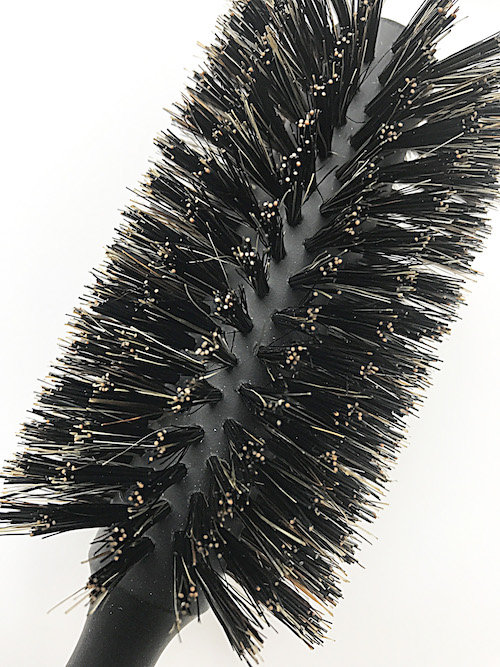 'But what is so different about this brush?' I hear you cry…
"We advise all our extension clients to brush their hair at least once a day to prevent tangles and keep their own hair and extensions looking healthy. Using the right blow dry brush for hair extensions is also extremely important and we are delighted to have introduced this brush to our aftercare range that gives you a smoother and shinier long-lasting finish." Inanch Emir, Founder of Gold Class hair extensions
You can now get your hands on the Gold Class Soft Touch Italian Professional Blow Dry Brush for just £30.00 from our elite salons nationwide or online through our flagship salon, Inanch.