Gold Class has Strictly Fever!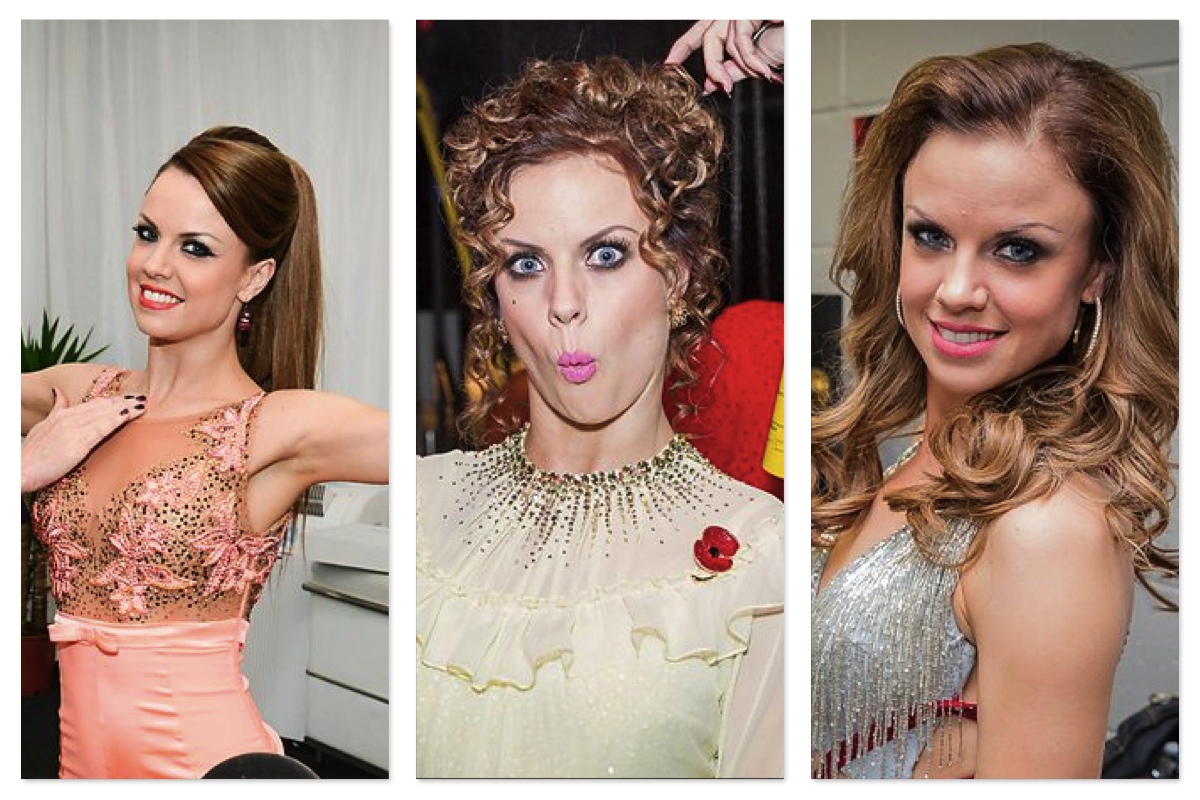 We might have waved 'bye bye' to new girl Joanne Clifton from the Strictly Come Dancing competition this weekend but it's a good excuse to look at her hair in action.
Our World Champion ballroom dancer choose to follow her dancing team mates Ola & Kristina, at the celeb hotspot salon, Inanch London, for a makeover before the #SCD mania started. After a new look, Joanne changed from blonde to brunette and a full head of Gold Class extensions have added volume to her hair ready to be pampered and preened by the BAFTA award winning Hair Team at the BBC's hit show.
The glamorous high pony for week 2's Tango is very on trend with the likes of Cheryl Fernandez Versini sporting similar sleek pony's if you flick over to XFactor. We love that you can see the different shades of brown, giving a more natural look, in the side sweep.
The cheeky Charleston in week 5 gave us hair up and cascading curls showing how easy it is again to style Gold Class hair and more importantly that it will hold that shape even whilst bouncing around the dance floor.
Her 'Rock DJ' Cha Cha for week one started off with her classic tumbling locks but added a plait across the front to keep her hair off her face during the dance itself.
We have taken Joanne to our hearts in the salon and on screen; and are so glad she's part of the Strictly team. Will we be seeing her on the Live Tour though?? We hope so!!!