Gold Class Aftercare Announced As Finalists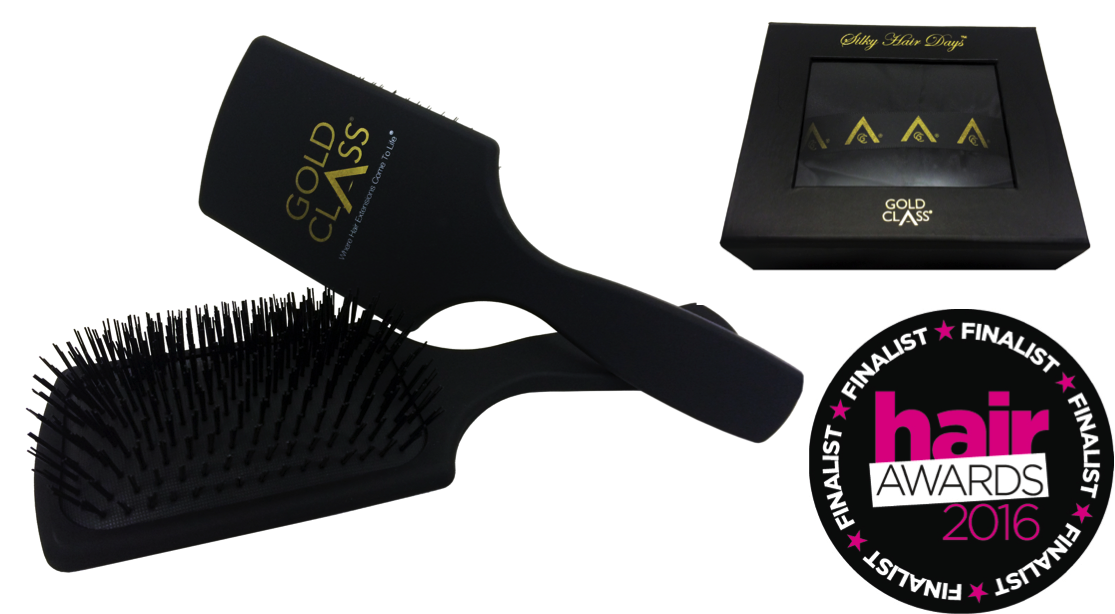 Two of our brand new products have made it as finalists at the recent Hair Awards. This is the first time we have entered these awards for with our aftercare range and are proud that our Paddle Brush was selected in the large brush category and our Silky Hair Days™ for the Star Product.
The Hair Awards are run by the consumer magazine Hair and are the only consumer and industry tested hair products awards.
The winners were announced this week and although we have not won this time, we are really proud of these two essential haircare items – we know you love them too; to take care of your hair extensions.
You can buy both of these products online now at www.inanch.com/shop and enter code 'SHOPHAPPY' before the end of the month to get FREE Delivery too!