We are so pleased to announce that Gold Class' Flagship Salon, Inanch London's very own Lee McCrudden has been shortlisted as a finalist for the Hair Awards Best Extensionist 2017; following in the footsteps of the founder of Inanch London and Gold Class, Inanch Emir. So, we thought we would dig a little deeper with Lee and get the Gold Class goss!
So, tell us a little about yourself.
My name is Lee McCrudden I'm 26 originally from Coventry in the West Midlands.
And what inspired you to get into hair extensions?
I was watching MTV and they ran a show showing what celebrities spend their money on and hair extensions were featured. I was intrigued instantly. I didn't have a computer back then, so I used my friends and googled it and was obsessed. I then started doing my sisters hair, her Barbie dolls, friends at school and my mum took full advantage of it too. When I found my first human hair shop I was in my element. After leaving school I went straight to college and studied hairdressing. After I qualified I became a welder for 3 years, YES a welder! Simply because my salon couldn't keep me on anymore. Whilst welding, I did hair a night times and weekends to keep me on top of it.
What do you love most about doing hair extension work over other hairdressing services?
Hair extensions are my favourite thing to do. Purely because it's so satisfying. To see the transformation on a client and of course the smile on your client's face is so rewarding! I remember when I was 16 I had my first client come from London to Coventry and I did her hair extensions. When she looked in the Mirror she burst into happy tears. I will never forget that moment.
What made you apply for the Hair Awards?
I applied because I feel like I'm ready to showcase my work. The last couple of years I've gained a lot of experience and I feel much more confident now. I guess I believe in myself which I never did before.
What do you think is different about your extension work than other extensionists?
I do put 100% of myself into my client's transformations. I listen to what the client wants. Also, it's about having that connection with your clients that's hugely important to me. It's not just about the application of the extensions it's about applying them safely and also cutting and blending them properly.
Tell us about your favourite transformation. How did you achieve this and why is it so special for you?
My favourite transformation is a lady that came in with such short and broken hair from being over processed and she also had a weave that broke her hair. I recommended her to go dark all over with a semi-permanent to give her hair shine and a break from highlight tint and bleach. A year on her hair has grown drastically with the right after care and now she is actually going without extensions.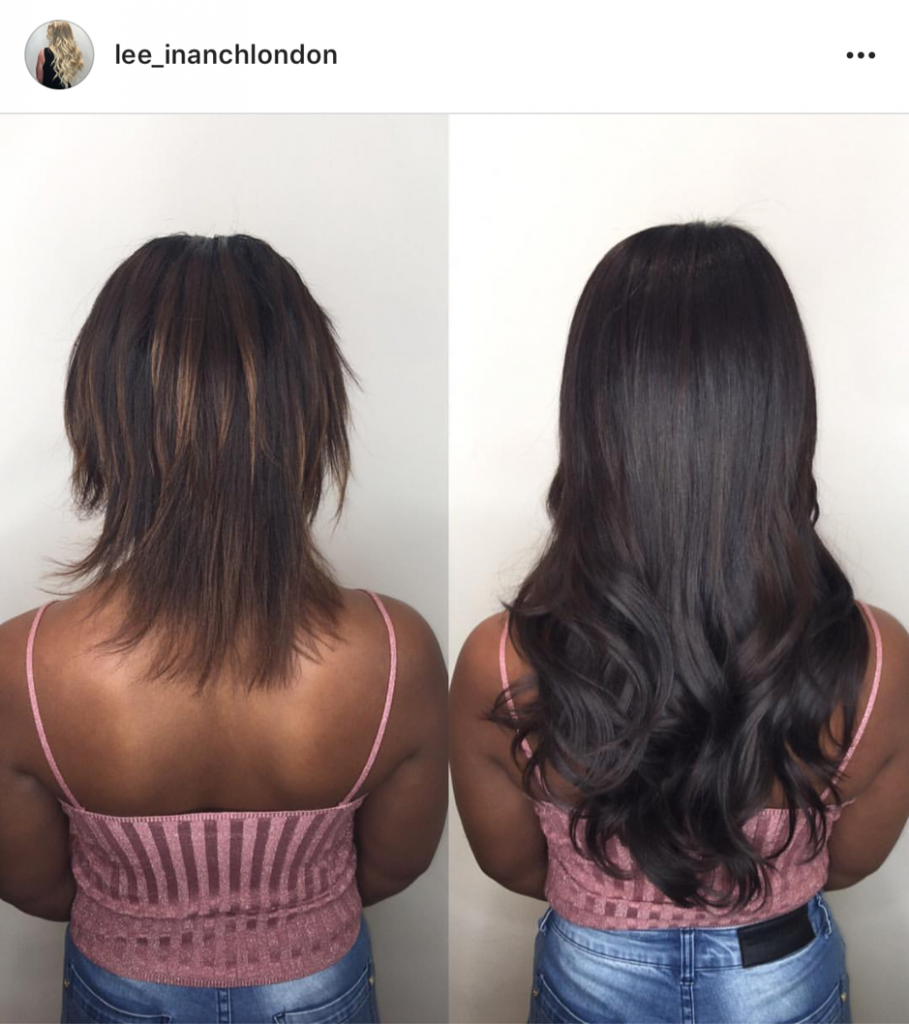 What is your preferred application method for extensions and why?
My preferred method of extensions is and always will be pre-bonded. It's not suitable for everyone's hair but it is for most people. Some client's hair can't take them so I will offer them alternative such as clip-ins or micro rings. Our pre-bonded hair is easy to apply and it is safe to remove causing zero damage. I find also you get a more natural result.
What is your top tip for someone looking into getting hair extensions?
Make sure your capable of taking care of your extensions. You need to brush and wash them correctly, and keep them tangle free. By the time you get yourself into that routine it's all plain sailing from there. You have to look after them otherwise they can damage your hair. I always take my clients through this upon consultation.
Tell us about your typical day in the salon.
My typical day in the salon is lovely! I am very lucky with my clients. I have a great connection with them. I try and be organised so that my day won't be stressful. Generally, I am smiling all day!
And what do you like to do when you are away from the hair salon?
I like to travel. See places. However, I spend most of my travels on the motorway going back home to Coventry! I am from such a big family so I love to go home, especially to see my mum as I'm still a complete mummy's boy!
Let's see the image that could possibly award you with Hair Awards Best Extensionist 2017.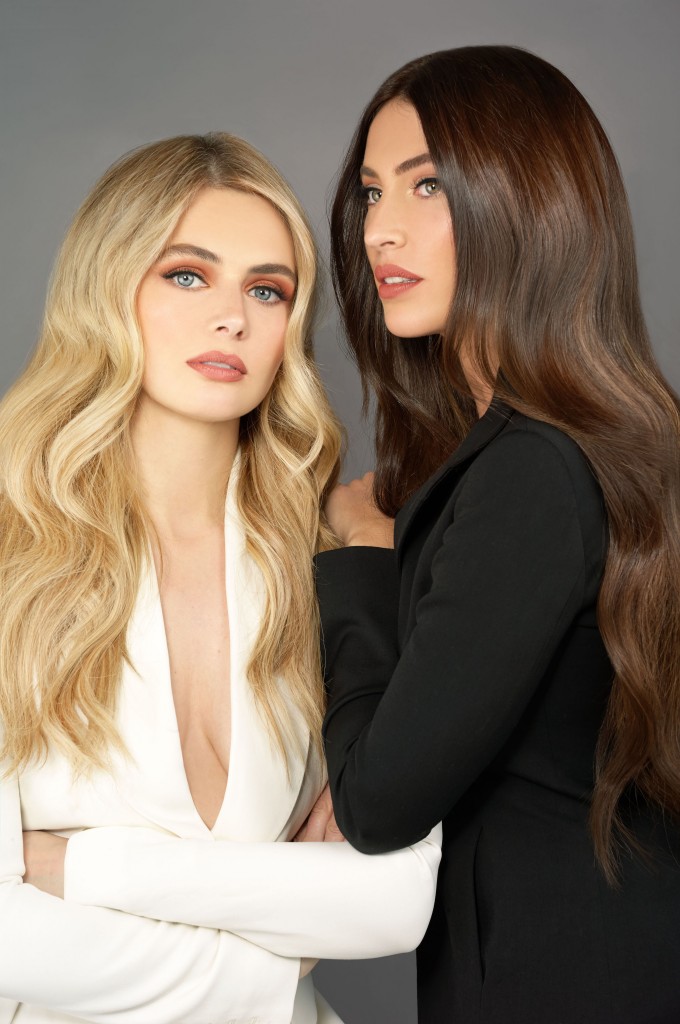 And finally, how will you celebrate if you win Hair Awards Best Extensionist 2017?
Obviously being in London we aren't short of a few bars! I am then going to Florida to visit family shortly after the announcement, so if I do win, I'm sure I can do a lot of celebrating whilst I'm there!