Category Archives:
Uncategorized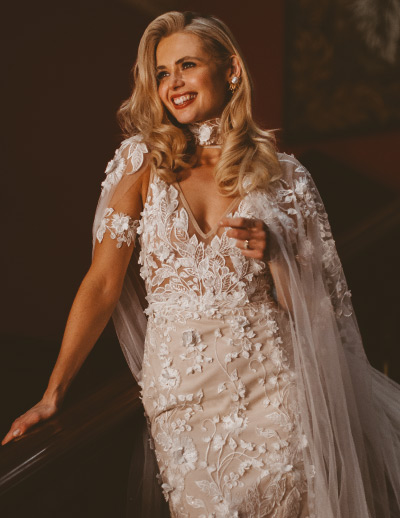 It's almost spring, and not long until wedding season is officially upon us. The start of an exciting new decade and beautiful fashion and hair trends, 2020 is a fantastic year to be getting married in.
While many brides often immediately know exactly what type of dress they'd like, the perfect shoes and even how they would apply their make up on their big day; choosing the right hair style can be more tricky. In case you are in need of any hair-spiration for your big day, we've rounded up some of our favourite styles and top tips for you.
We would also like to invite you to experiment with your hair a little more on your big day. To find out more about any of the sleek styles below, book an appointment with one of our hair stylists or join us at The Bridal Beauty Festival this Sunday 15th March; where we will be exhibiting our favourite looks for 2020!
Classic Hollywood hair
Full of beauty, body and grace, classic tussled Hollywood hair has to be one of this year's signature styles. This voluminous look is guaranteed to make any bride feel instantly feminine and glamorous.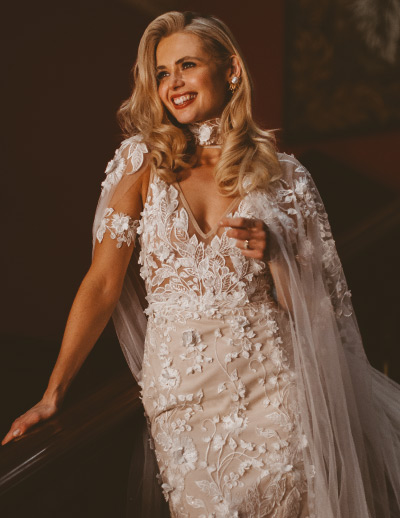 Some brides who don't have naturally thick hair often shy away from this glamourous look. However, those with thinner or medium hair can easily add extra texture and volume to their hair by using Inanch London's new tape extensions.
This style is best created by a trusted hair stylist, who knows how to carefully intertwine these extensions and then curl and twist your hair to perfection.
Find out more about Inanch's top of the range hair extensions here.
Sleek ponytails
A popular trend in 2019, the perfect pony has remained a top trend in 2020. People often think of a pony tail as a fairly simple style, and not something they would wear on the wedding day, however, you can be as experimental as you like with a pony tail, resulting in boho or contemporary hairstyles that can really frame your face. For those who would like to lift some hair away from the face, why not try a sleek side pony tail, structured high pony tail or even a soft, more boho half up-do.
Creating the perfect pony tail does require the work of a talented hair stylist who can help you choose a style that suits your face shape and of course personality. Hair stylists can also recommend whether you might feel more confident with some added hair extensions for extra volume. Pony tails are also one of these easiest styles to add temporary extensions to. To find out more book a consultation with one of our top stylists.
Undone hair
Now and again, hair trends come along which everyone loves and undone hair has continued to soar into 2020 look books.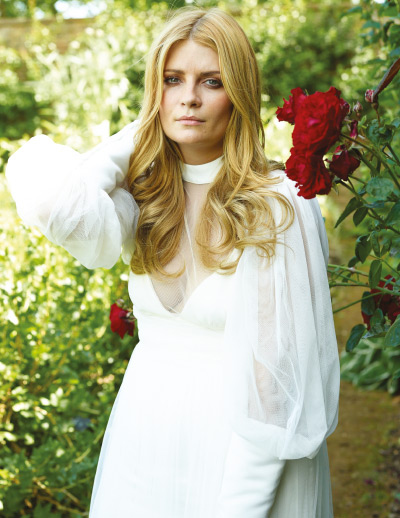 The secret ingredient to creating perfectly imperfect hair, undone hair is the look everybody wants. This hair style looks beautifully chic, yet remains a little messy, adding a flair of delicacy and fun to the style. The beauty of this trend is the right stylist can apply it to any hair style, whether you choose long flowing waves, poker straight hair or a bun.
The perfect plait
Braids and plaits are always strong contenders for summer weddings, however we will see bigger, bolder plaits and side plaits dominate winter trends in 2020 as well. Similar to pony tails, plaits can be as versatile as you want them to be. One of the most tried and tested looks is soft summer braids, which can be applied to long hair, half updos or buns.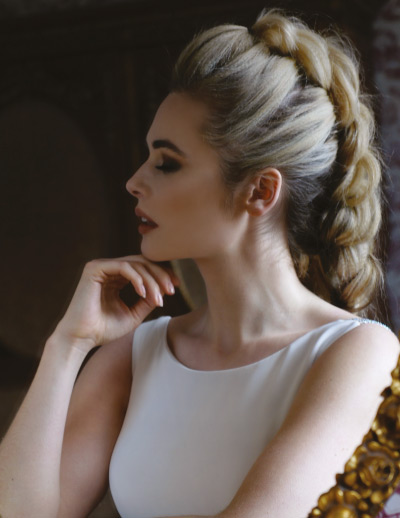 However you don't have to only use plaits to create a bohemian look. When styled correctly you can create thicker, striking plaits, which can lift your wedding look from pretty to powerful.
Waves
Waves is the key word in your hair dictionary for 2020 – whether you prefer big, bouncy waves, gypsy-esque tussled tresses, graceful curls, 1920s crepe waves or long, drawn out chic waves (perfect on a bob or lob), waves are in!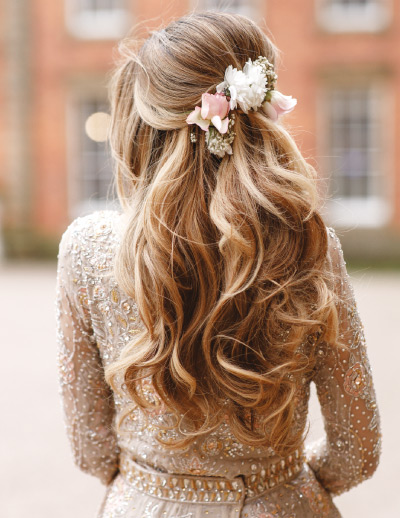 Waves are also one of the most flattering and feminine styles that can be adapted to almost any length, style or texture of hair. One of the most frequent questions we get asked about waves, is if they are suitable for thinner or ore damaged hair.
While we are cautious of not adding nay extra damage or pressure to weaker hair, our stylists work hard to find safe alternatives to ensure they create your dream look without hurting your hair. One of the best ways to protect more fragile hair while using heat to create waves, is by applying extra hair extensions on the top layer of hair.
No matter what season it is, long lustrous waves has to be one of the most requested bridal hair styles, so it's well worth considering trying some waves on your big day.
The crown jewels
Hair adornments are huge this year and there are more options and styles on the high street than ever before. If statement hair isn't for you and you'd rather add some sparkles to your wedding look, then make sure you shop around and invest in a stunning hair piece.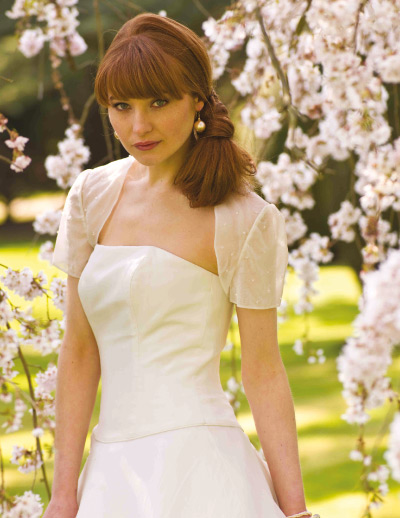 Large bejewelled crowns and floral headbands are a great way to add some colour and shine to your hair without any fuss. Those who prefer a classic, minimalist look should look for some classic side slides, again there are hundreds of options out there, whether you are looking for something adorned, with colour or a sophisticated silver clip.
Ribbons and flowers – these two items are the easiest way to add some feminine colour to a boho look.
*As referenced above the most common concerns from brides are how to style thinning or damaged hair. For this we highly recommend a private consultation with one of our top hair extensionsts.*
To find out more about the wedding hair style that's right for you and book a consultation, make an appointment at our salon.
Or book a place at the upcoming Bridal Beauty Festival.
To keep up with the latest hair trends make sure you follow us on Instagram.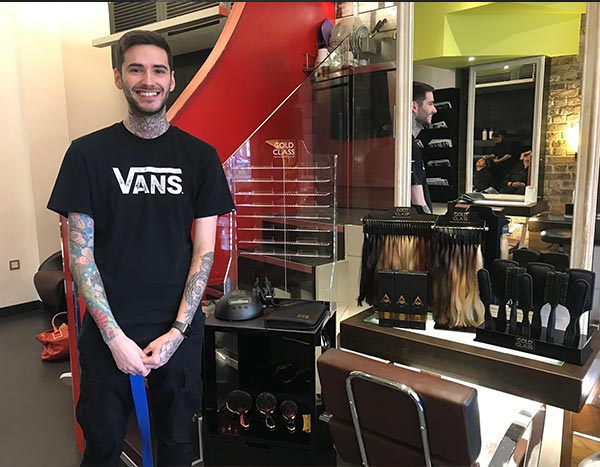 Gold Class Hair is delighted to announce a partnership with Hari's Salon in Parson's Green. With four salons across London and an array of celebrity, VIP's and model clients, Hari's has become renowned as the most stylish salon brands in the capital. And now the hottest salon group in London's hair scene will be offering its clients the very best in natural looking, healthy, hair extensions: Gold Class.
Founder of the successful salon group, Hari Salem, opened his first salon in the 1970's, after becoming one of London's top hair stylists. Having made a niche for himself for treating the tresses of top models including Twiggy and Jean Shrimpton, Hari decided to launch his first, now flagship salon, in the Brompton Road. Today Hari's has four London salons in Fulham Road, Kings Road, Parsons Green and Notting Hill.
Hari's Parson's Green has an expert team of specialist hairdressers who have trained specifically in either colour or cutting and styling. Each hairdresser focuses on either colour or cutting/styling to ensure they are experts in their chosen craft. The styling team will now be offering clients looking for extra length, volume or thickness, Gold Class hair extensions. "We are extremely proud of the Gold Class network of elite salons and our range of extensions which continue to be the most popular and trusted extensions chosen by our clients and hairdressers around the world" – Inanch Emir, Founder, Gold Class Hair.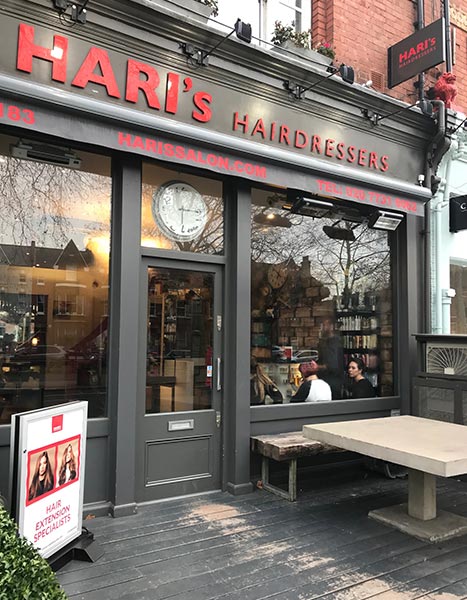 One of the salon's most popular stylists, Andrew, will become the Gold Class extension specialist, teaching his team how to develop new ideas and create new styles with extensions. Andrew is an award-winning hairdresser, specialises in tailoring colour for clients; giving him a keen eye on creating a bespoke blend for perfectly seamless hair extensions. He was recently named Hairdressers Journal Extension Specialist of the Year, has admired Gold Class extensions for many years and is excited to have Gold Class become the main brand of extensions available and recommended at the Parson Green salon.
We are extremely excited to follow Hari's journey using Gold Class and see how their talented team use our extensions to create fresh, bold and fashionable looks for women all over the city.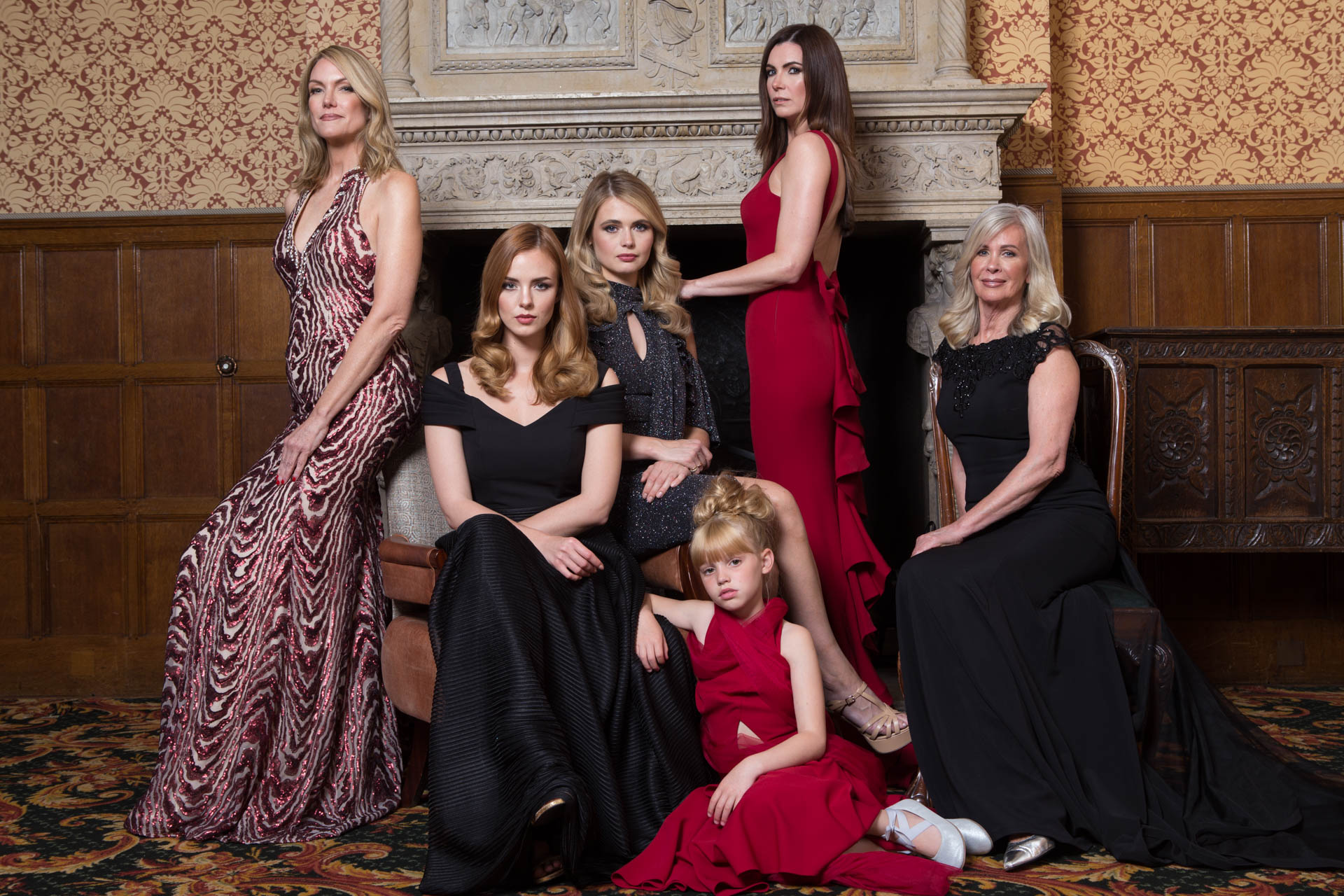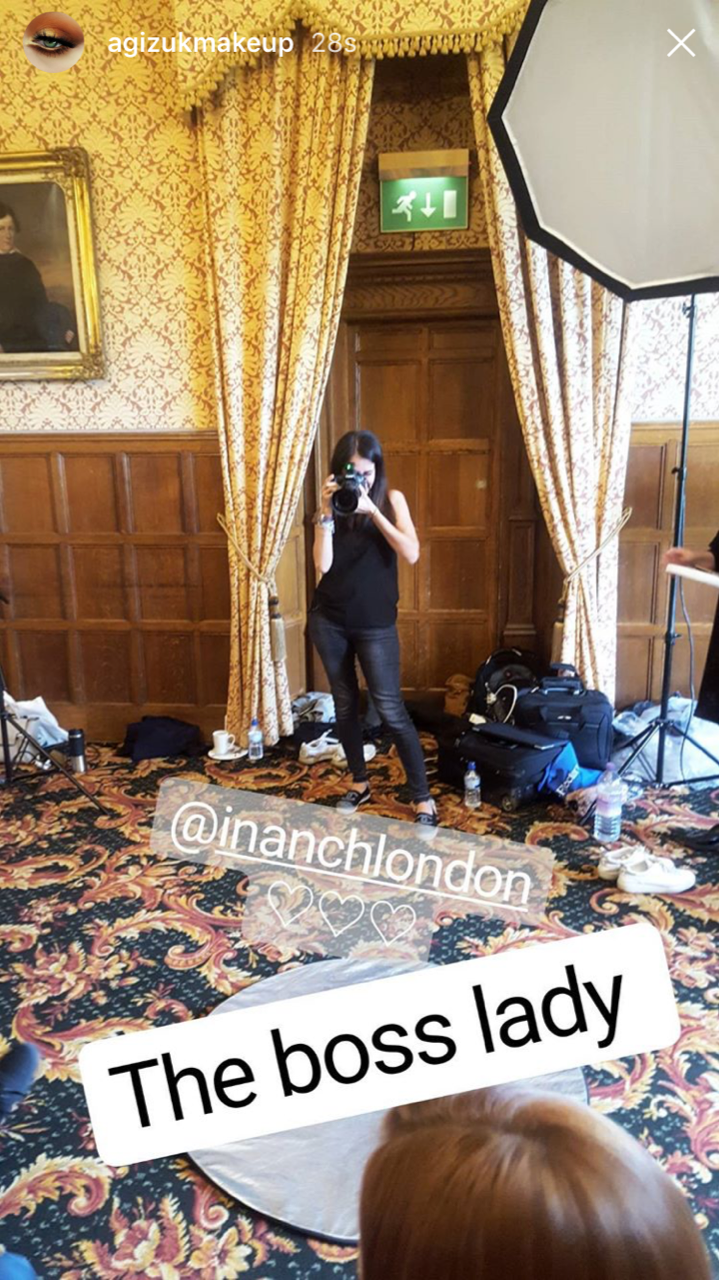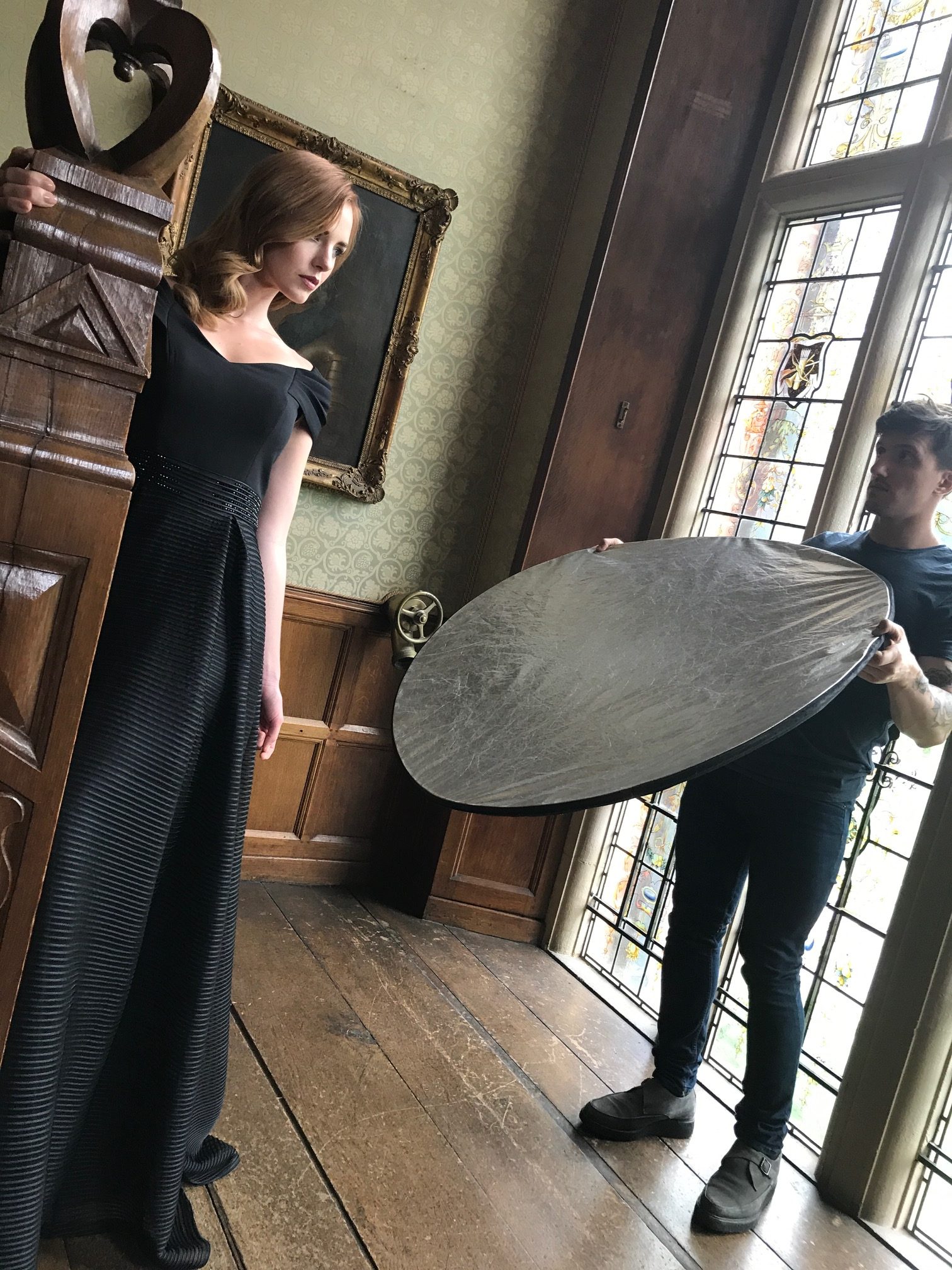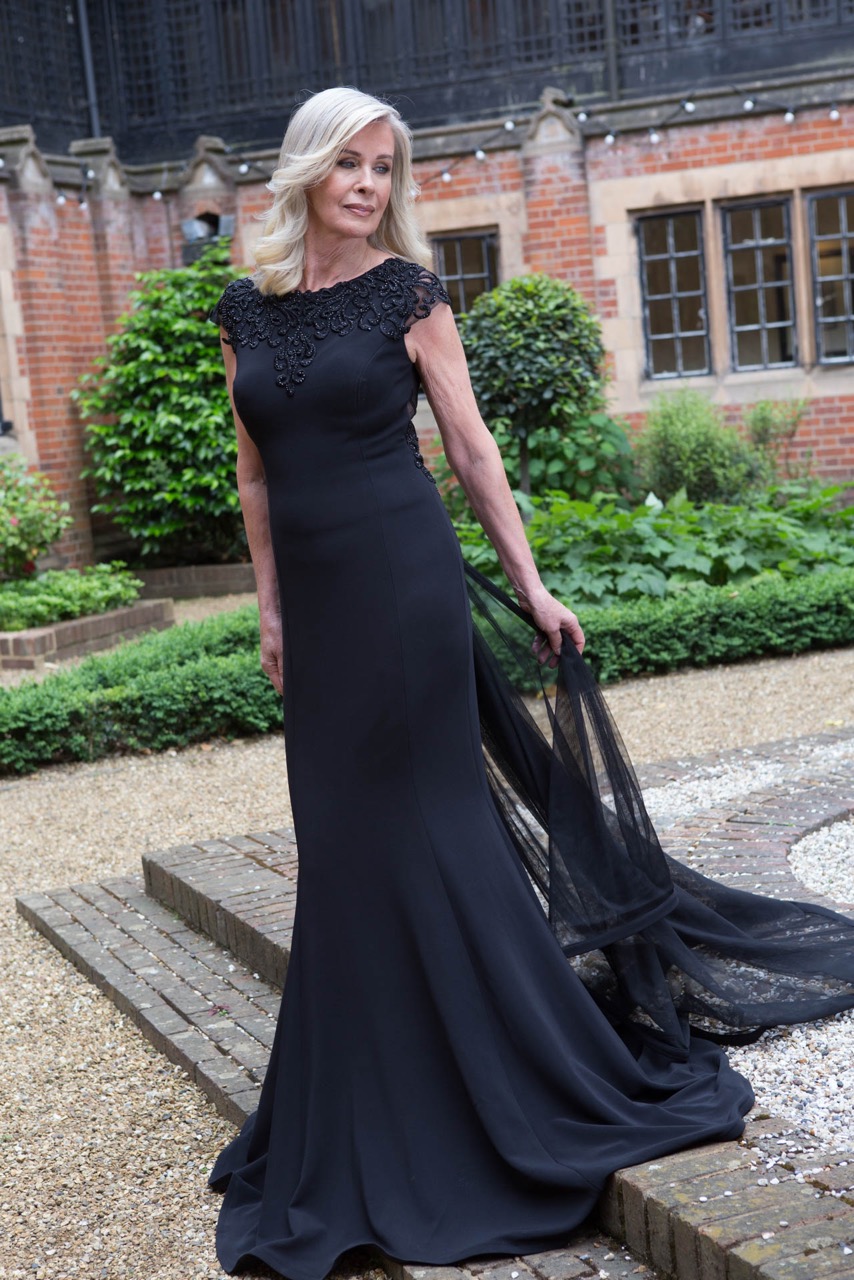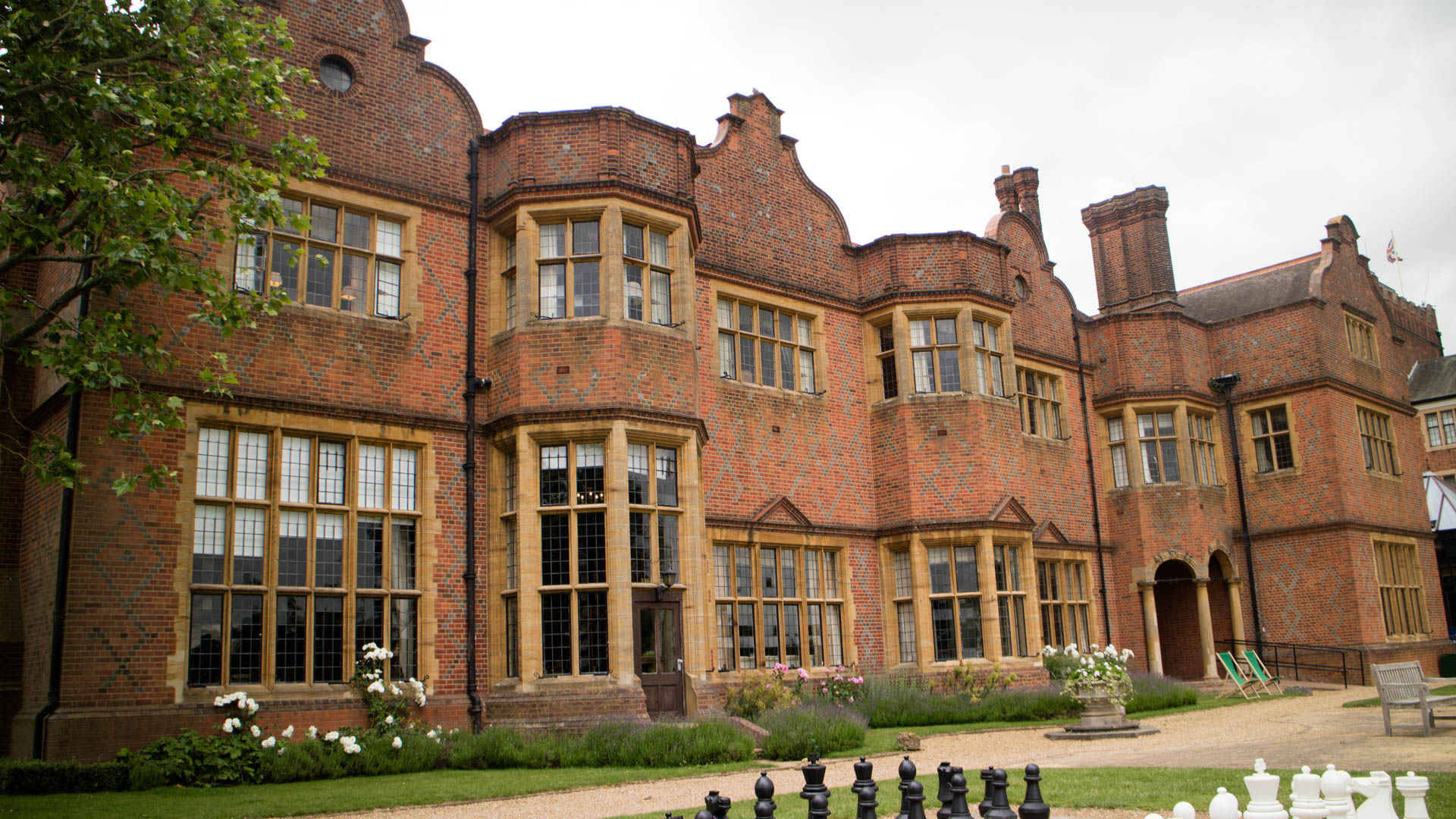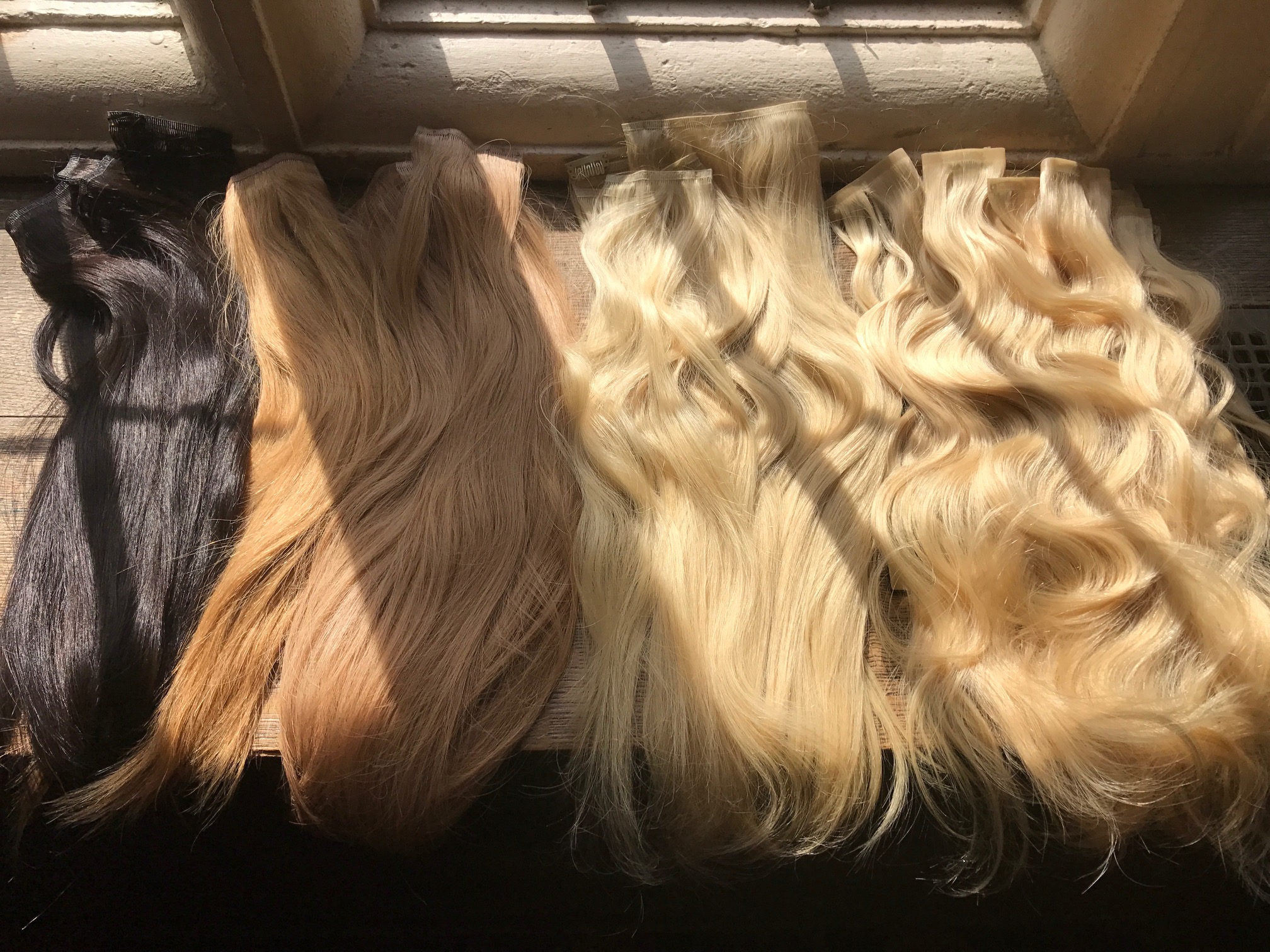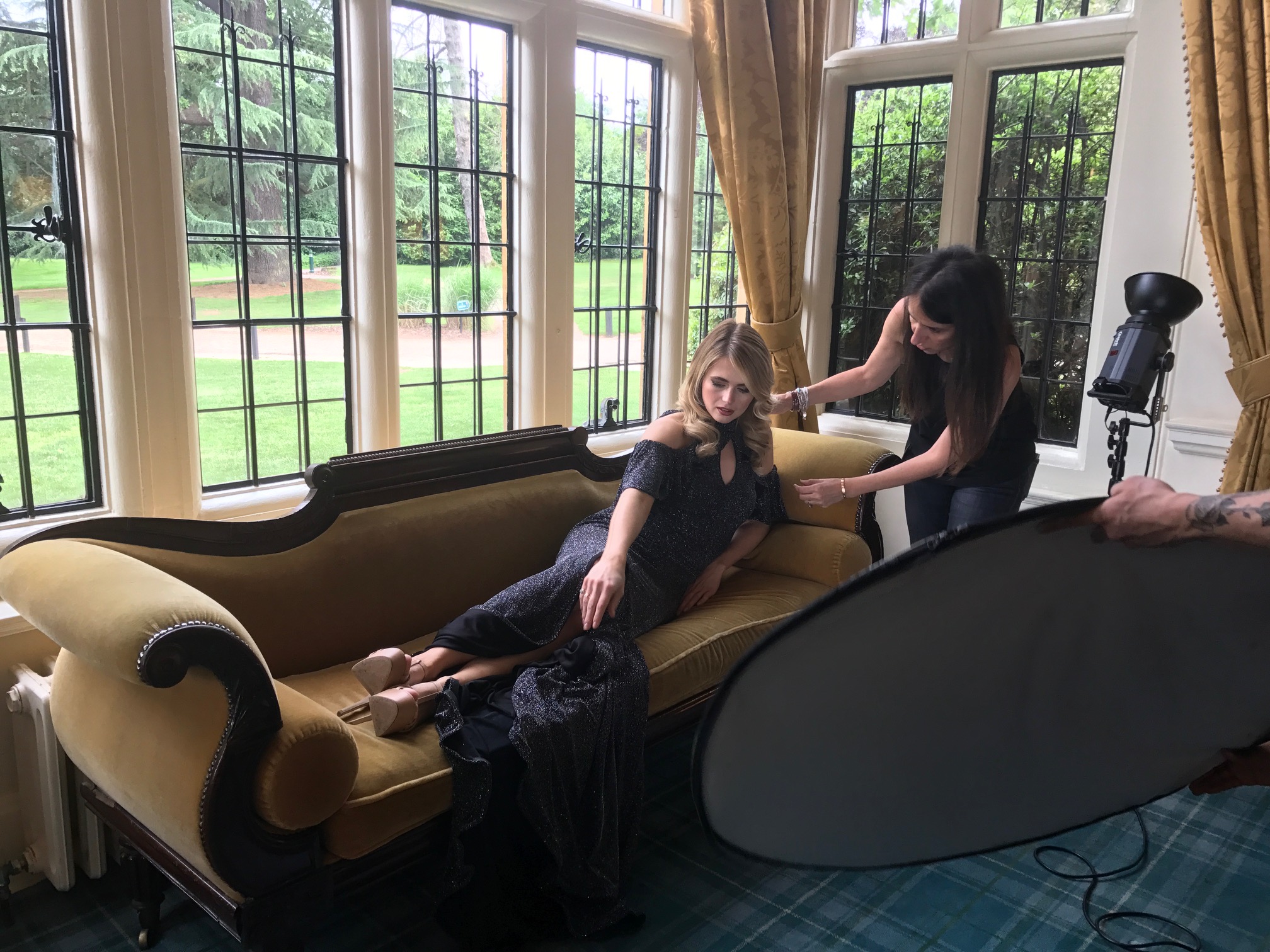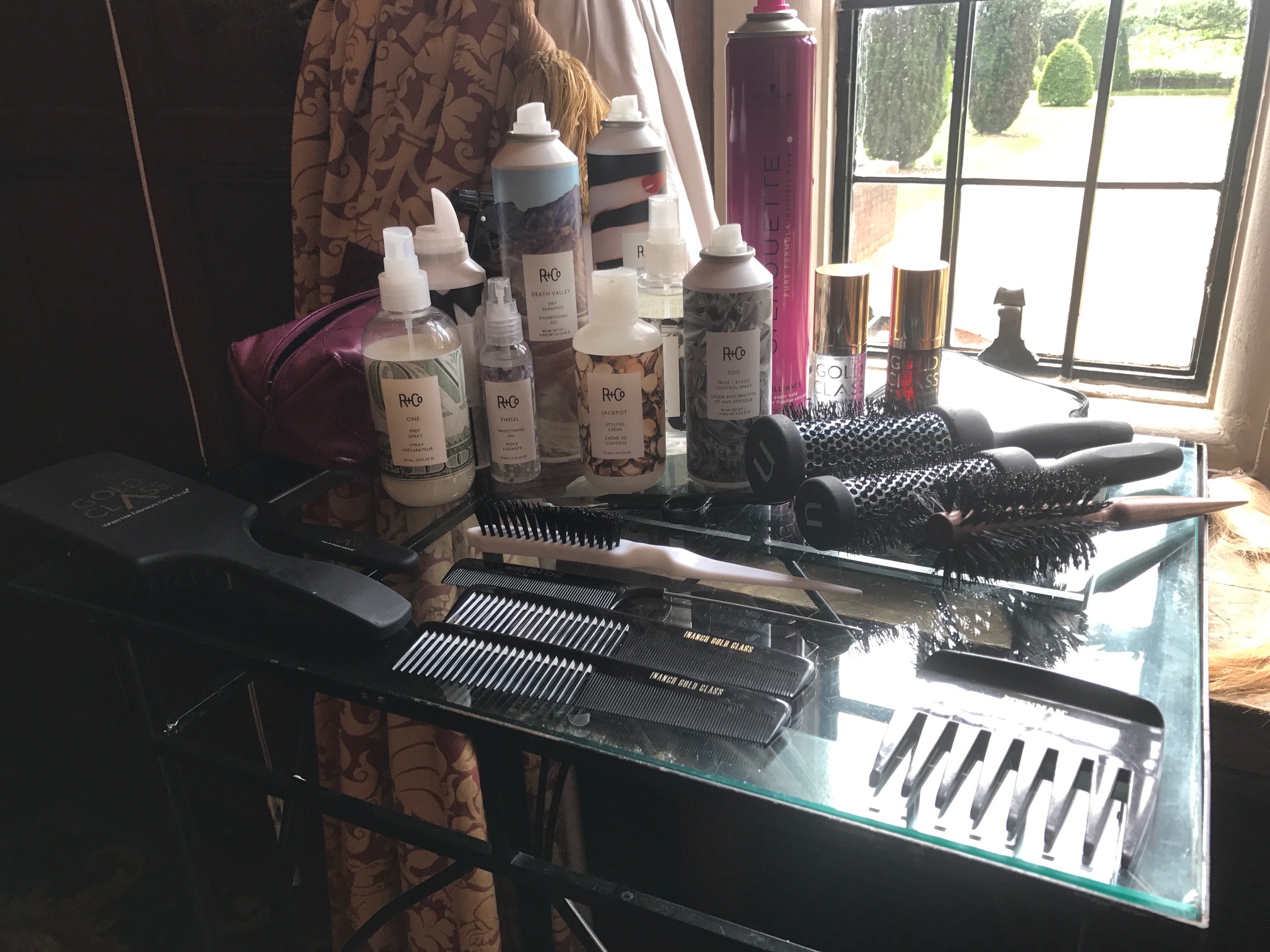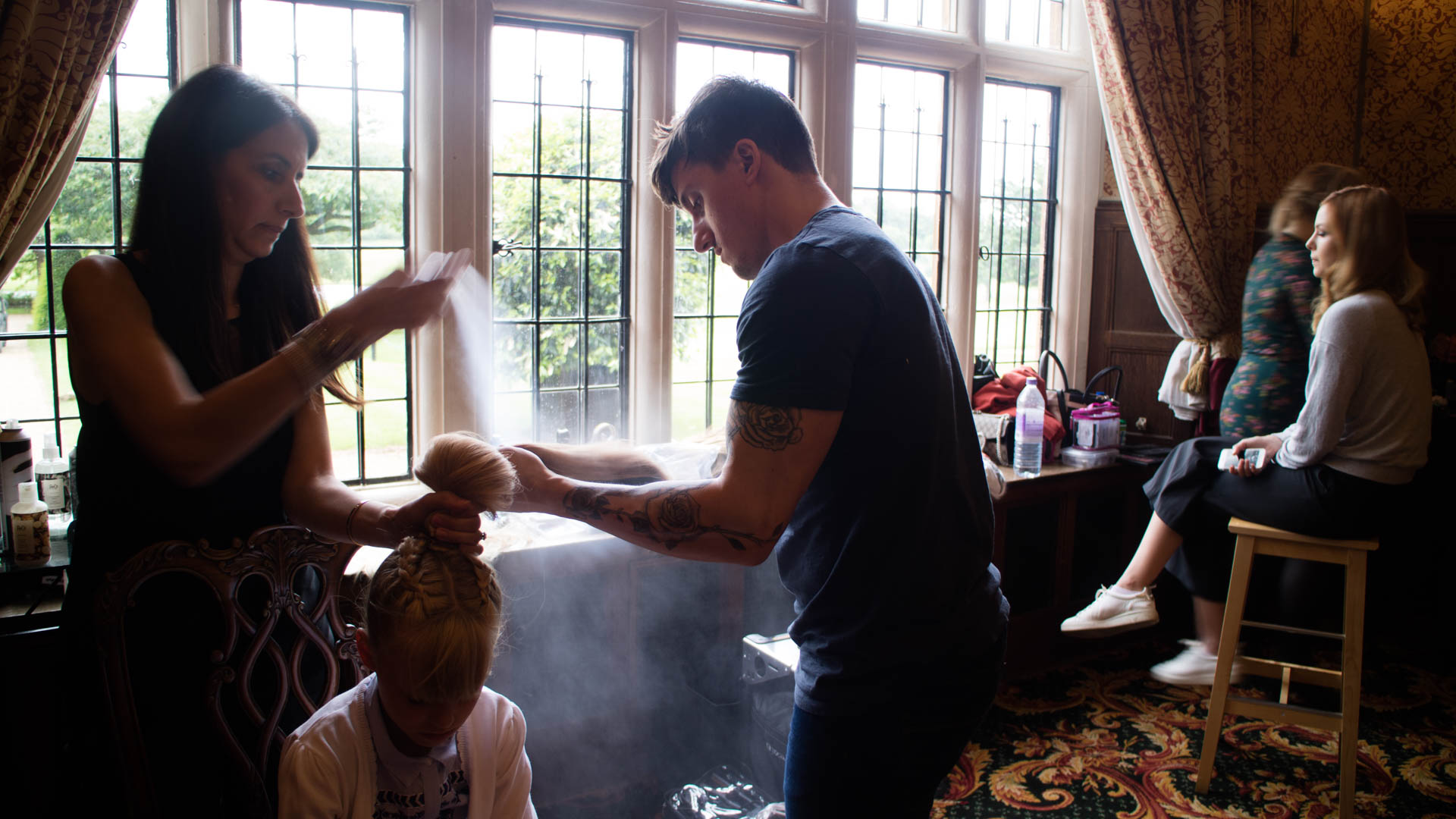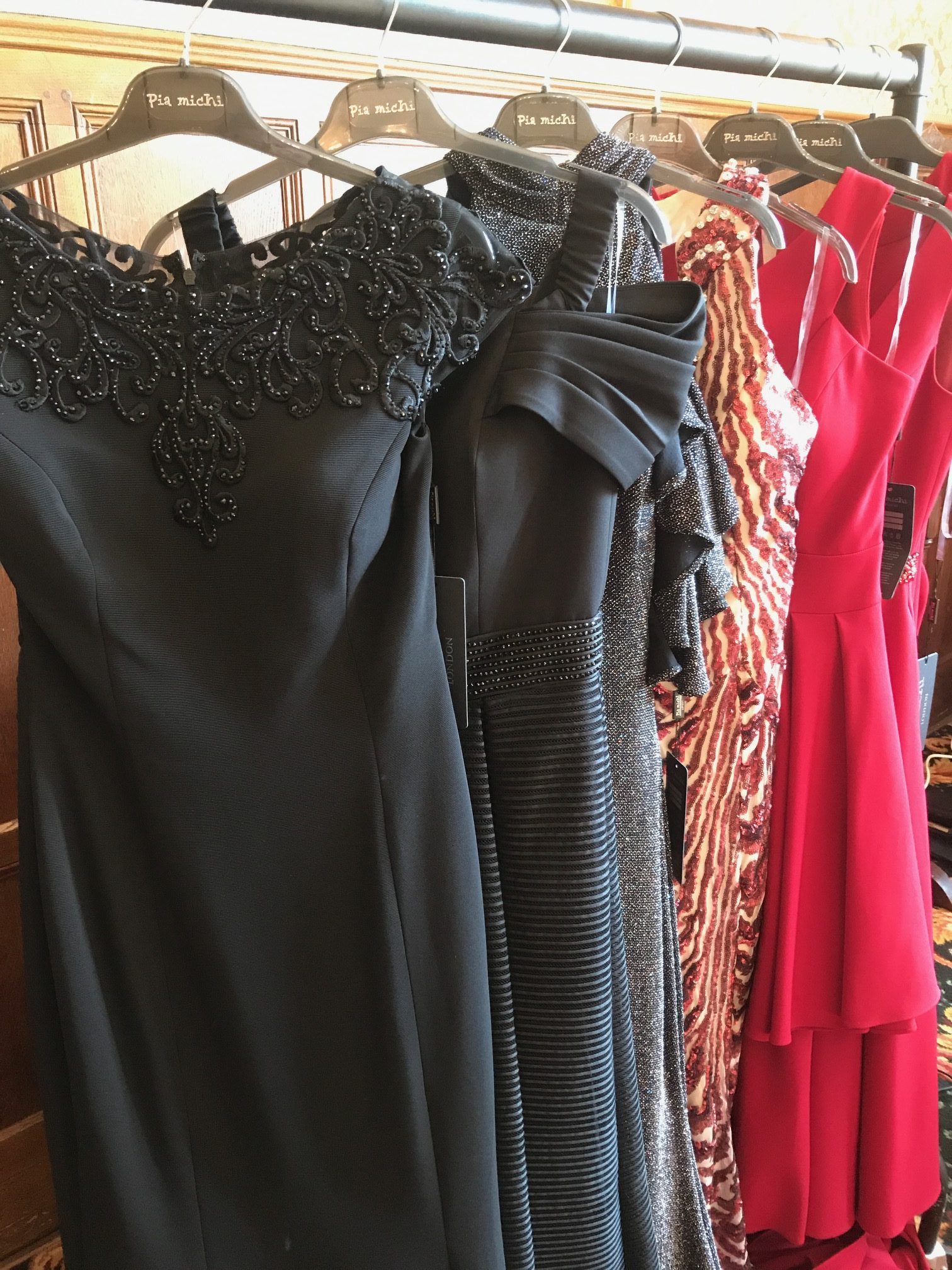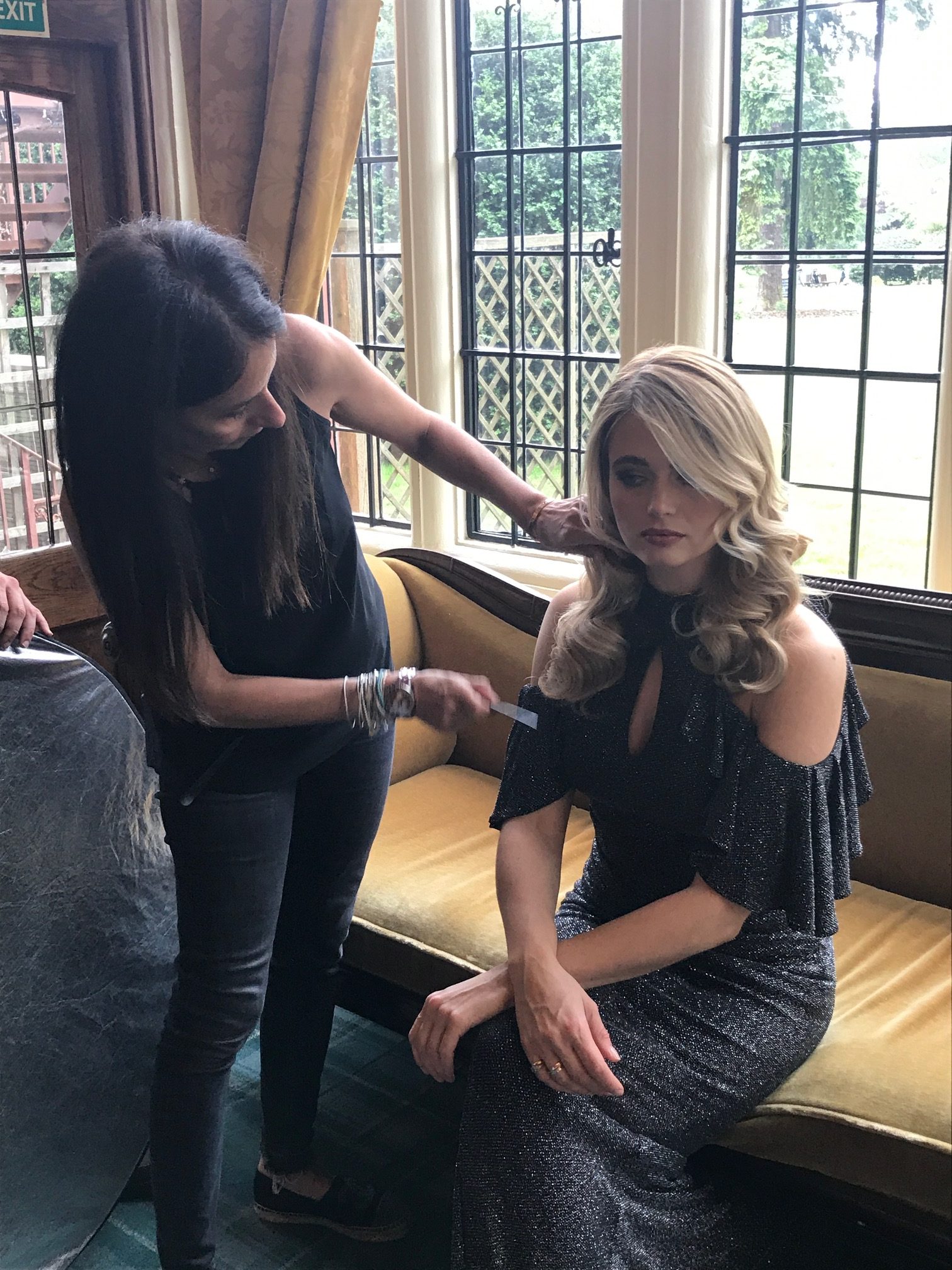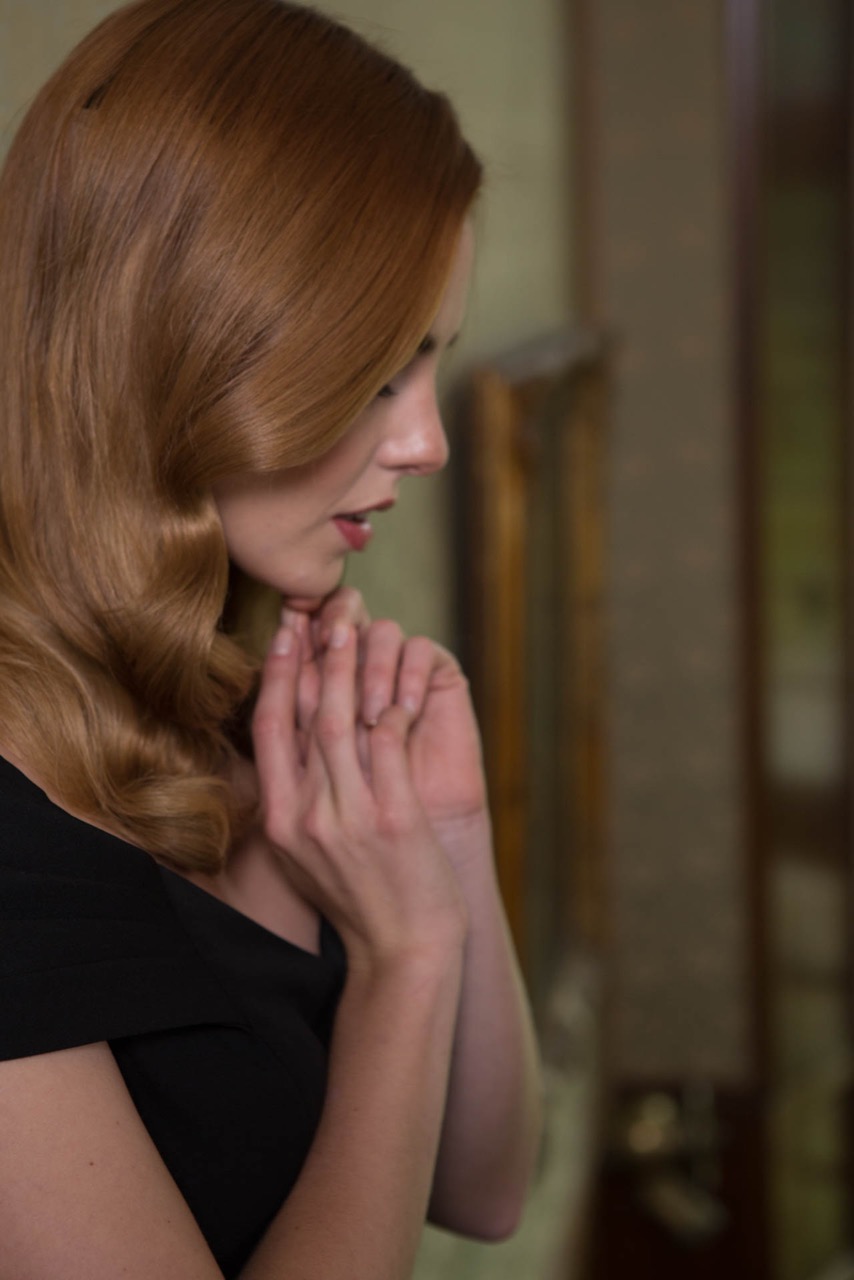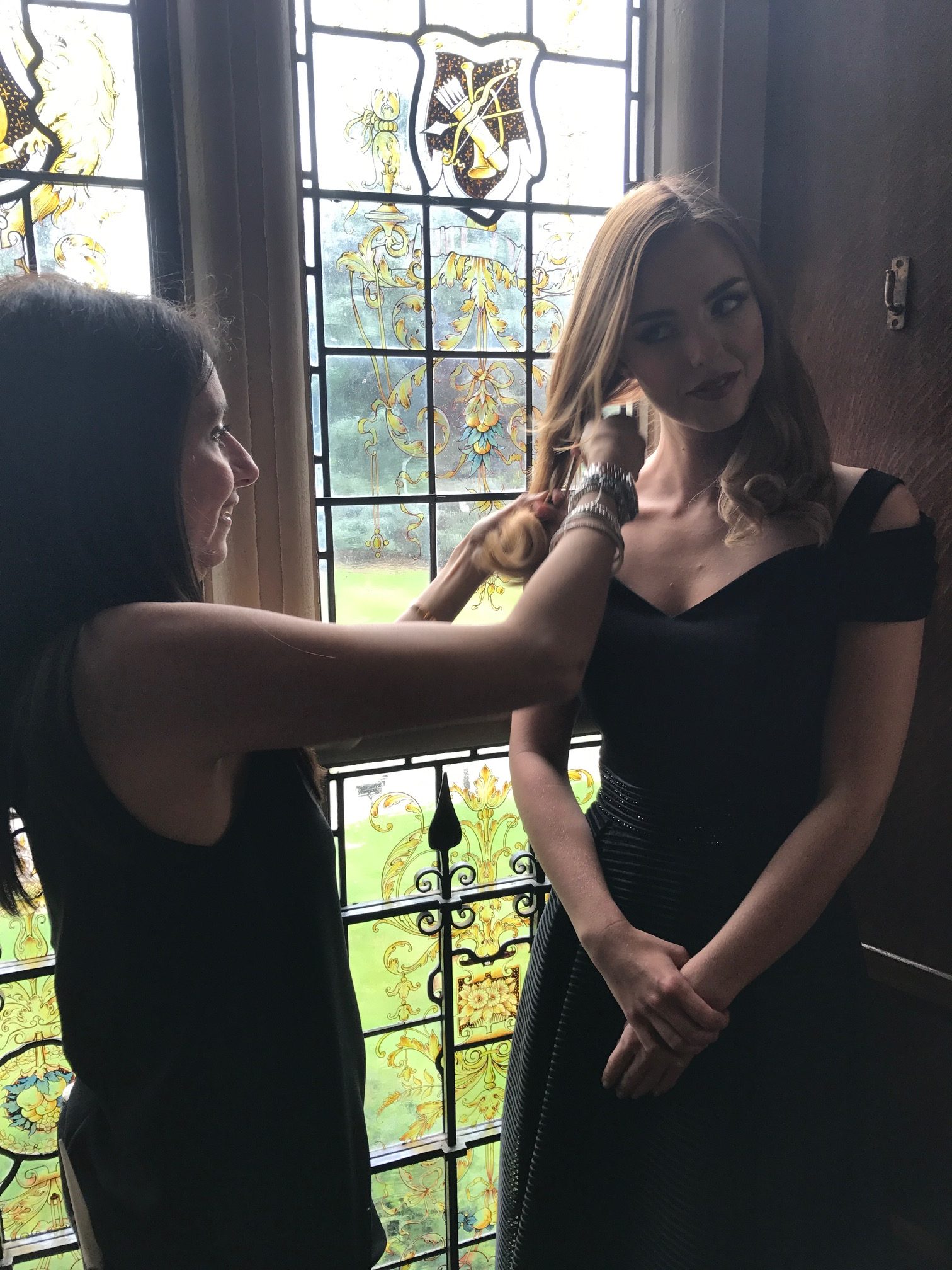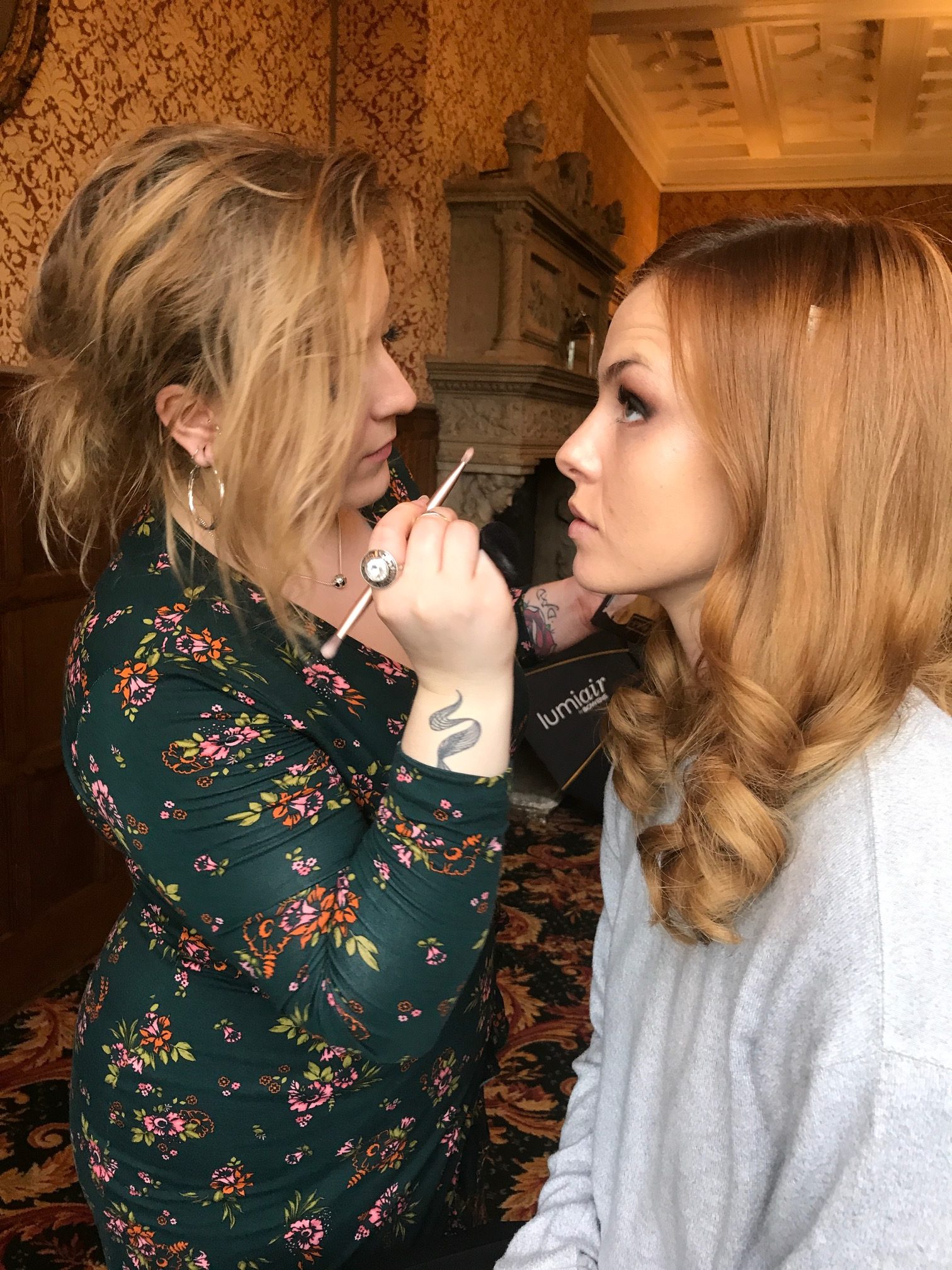 Back in June we shot for Hair Magazine's September issue to show how timeless and elegant our Gold Class hair extensions really are.   If you thought that our hair extensions were just for celebrities then think again. With ages ranging from 12 to 70 years old, we took six ladies to show you that age doesn't matter when it comes to using our hair extensions for lengthening, boosting volume or adding some colour contrasts. It's all about creating a natural look with Gold Class and enhancing your own unique features.   We hope to give a little inspiration with these shots…enjoy!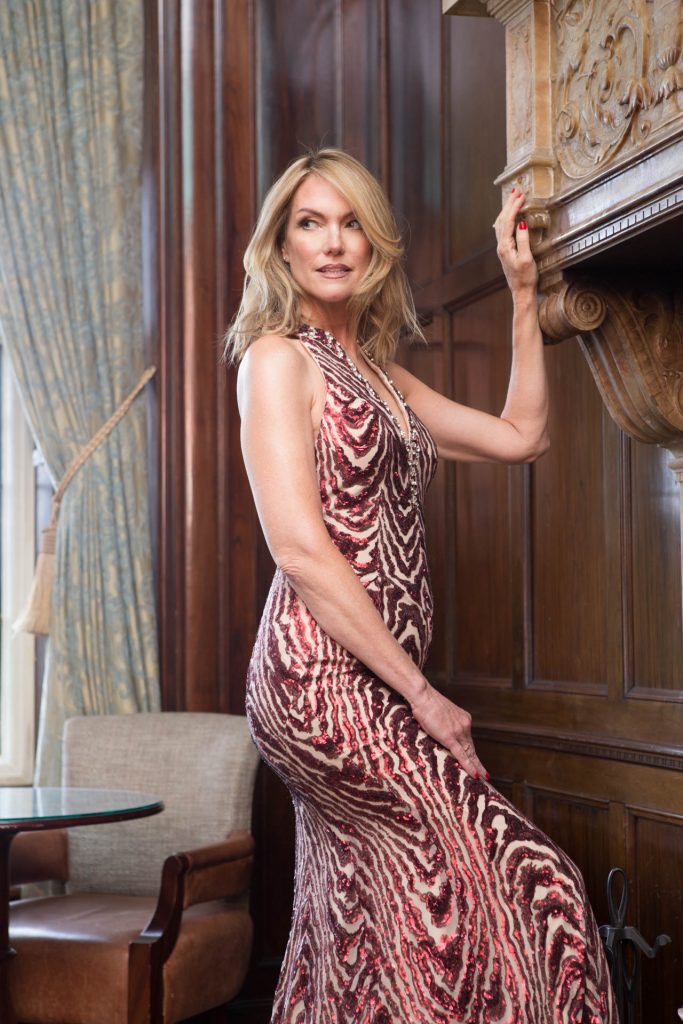 Get Arlene's Style … only a mere 25 strands have been added to Arlene's hair. The one row of pre-bonded extensions custom blended our Colours 8 – Bronzed and 11 – Iced Mocha to add some depth to her colour and a little volume, but here the extensions help add more texture and hold the style created.
Styling with L'Oreal Tecnipli Rootspray before using GHD large barrel tongs the lengths, and not the ends, to create a natural boho look, enhanced with a little R+Co Badlands Dry Shampoo to add texture.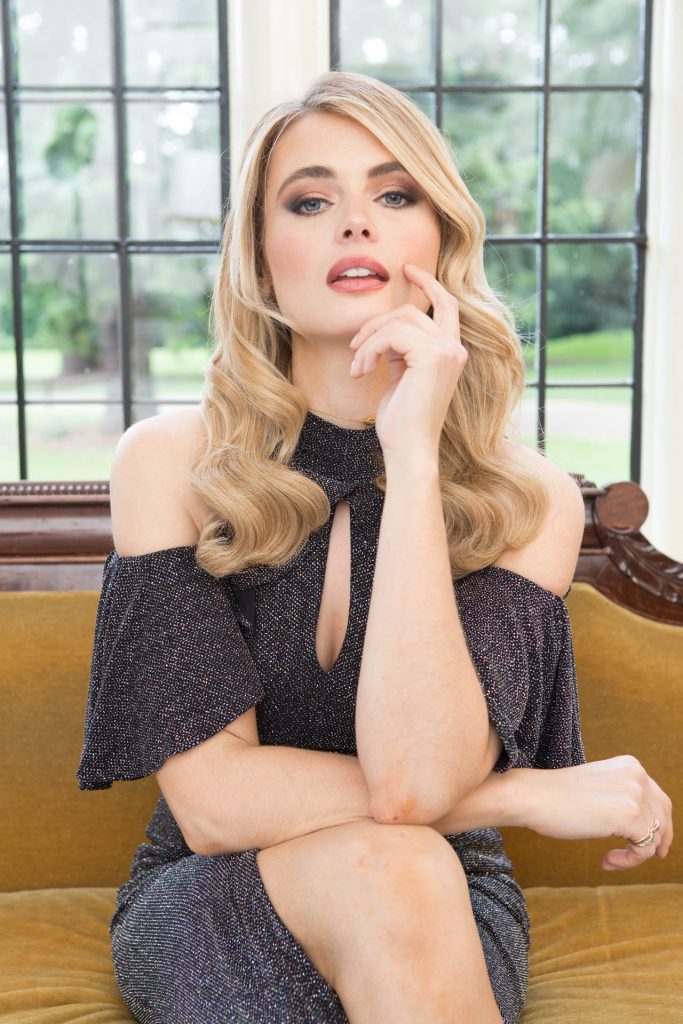 Re-create Laura's locks …. In an instant with the Gold Class luxury Clip In hairpiece for that special night out. Laura's shade is London Gold and fits perfectly to her head shape, discreetly and securely; giving your tresses lengths upto 50cm and plenty of volume, being equivalent to a full head of permanent extensions.   Being of the highest quality hair, these clip-ins are the ultimate instant transformation for your hair.
And styling couldn't be easier for you too, as you can pre-curl the hair on the Hair Hanger using GHD medium tongs and finishing with just using a little Gold Class Argan Oil to hold fly away strands and add shine to the hair.
Once applied, the curls were gently brushed through to leave this full on glamour look perfect for a special night out.
Don't worry, your Gold Class extensionist will help colour match the perfect one for you, fit the hairpiece and show you exactly how you can re-fit it yourself and care for the extensions so nobody will ever know they are not your own locks!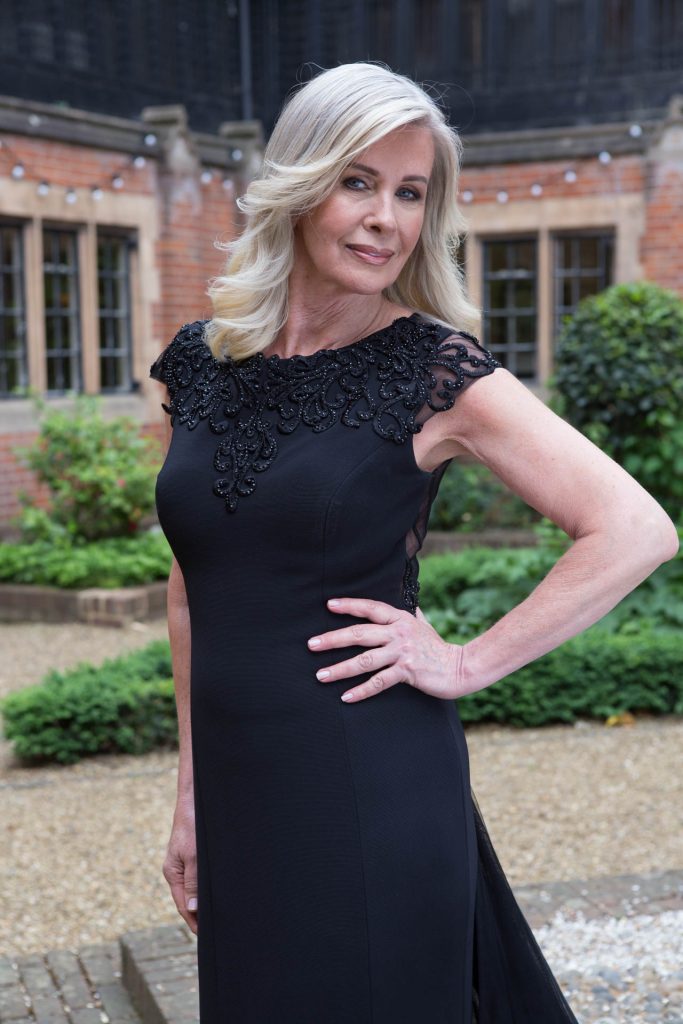 Copy Pirjo effortless look… Craving re-gaining the volume her hair once had, our Clip In was customised into two parts to add at the sides of the head to frame her face and hold the hair in place.   Using Platinum Gold colour to blend with Pirjo's hair colour and curling her hair back away from her face with GHD medium tongs.
This is a great alternative for those adverse to some permanent extensions and is low impact for those with thinner hair to ensure your hair and scalp health remains healthy.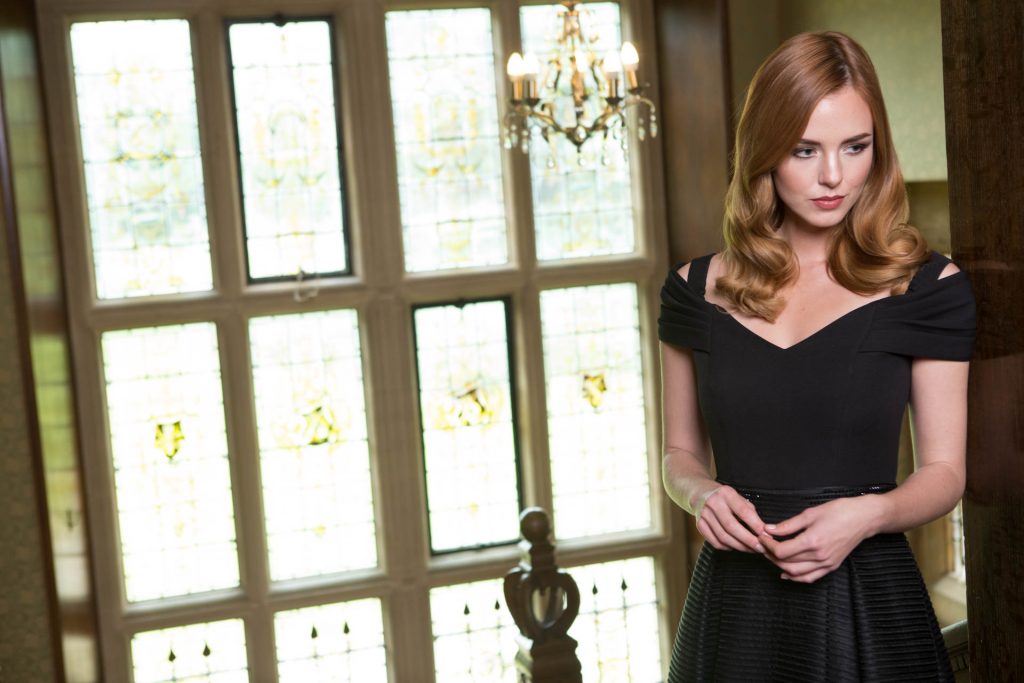 Daisy … our vibrant Indian Cinnibar Clip-Ins is cut to the length of Daisy's own hair and is used to add body and volume before styling with soft curls. This is a look which never dates and shows off the beautiful colour and gloss of Daisy's own hair.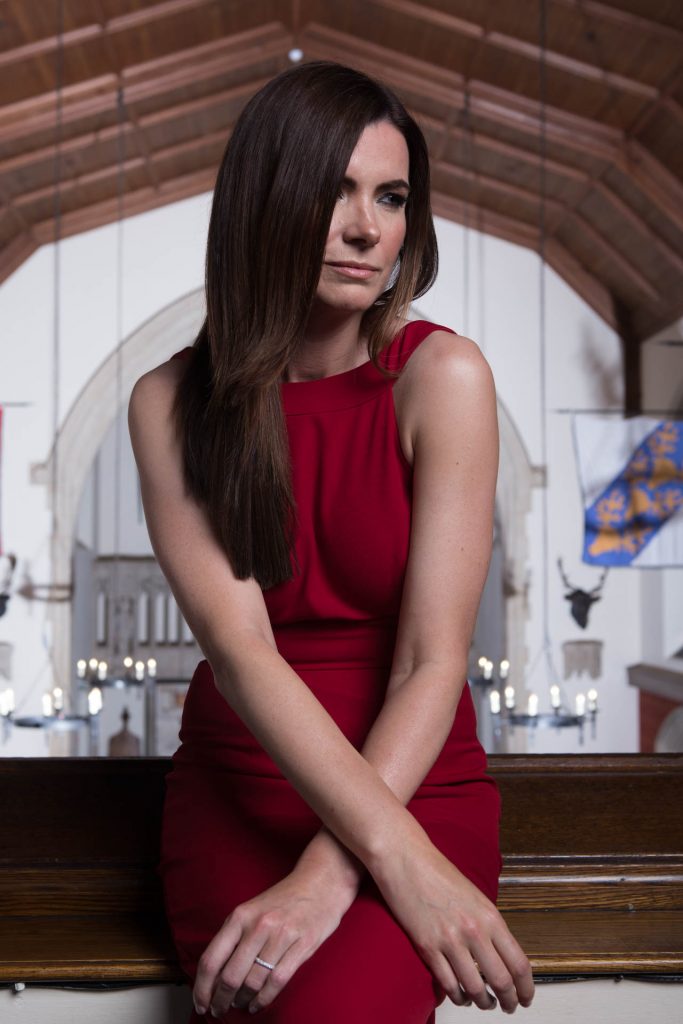 Get Karen's Style … for the first time extensions wearer, Tape Hair is a perfect solution to try them. Here, around 20 strips of tapes were expertly applied to add approximately half a head of volume hair ensuring that when trimmed into a blunt one-length, her hair looked full of body.
Sandwiching Mello Mocha and Rich Truffle colours adds depth and warm to the style, finished by straightening the hair for an on-trend uber-sleek style.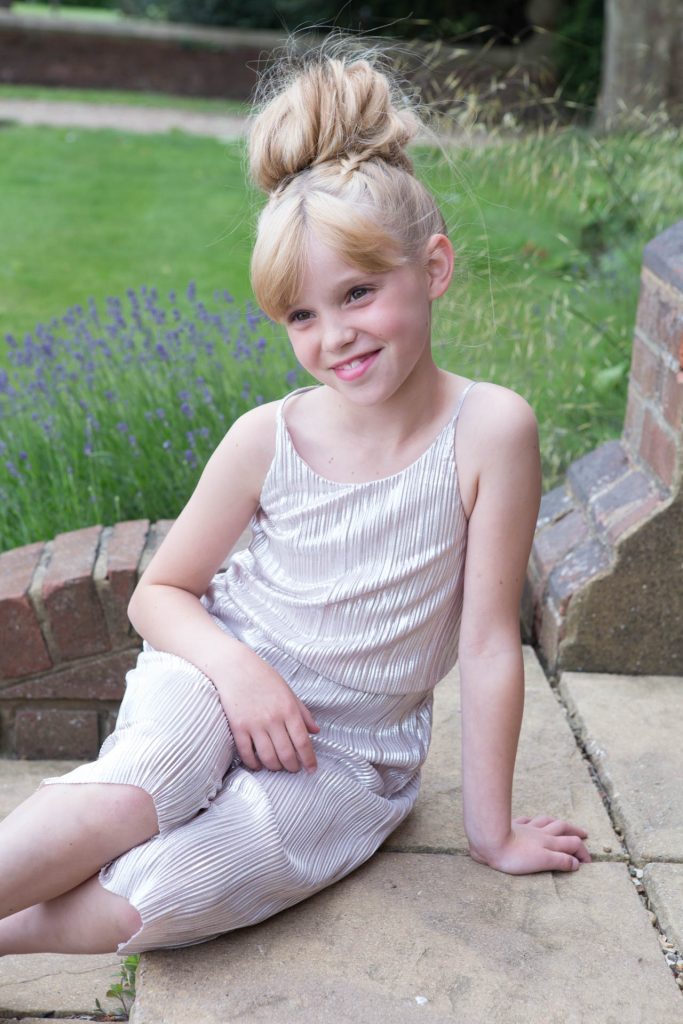 And finally, Sady's look … is the perfect bridesmaid look for any little girl.   After plaiting her own hair into a ponytail; a Gold Class hair piece was clipped around and twisted into a messy bun and secured in place with a few pins. Opting for a few shades darker than your own hair, adds some contrast and can also help make your look more realistic.
Hope you like the extra exclusive behind the scenes pictures to share with you to get an idea about our shoot.
Have we changed your minds about how our Gold Class hair extensions can help fulfill your hair aspirations whatever your age?   Head to your nearest Gold Class salon to book your consultation and be one step closer to getting the hair of your dreams!With thanks to Hair Magazine.
Hair: Inanch Emir assisted by Alessandro Spitaleri of Inanch London
Photography: Abi Oshodi
MUA: Agi Zuk
Dresses: Pia Michi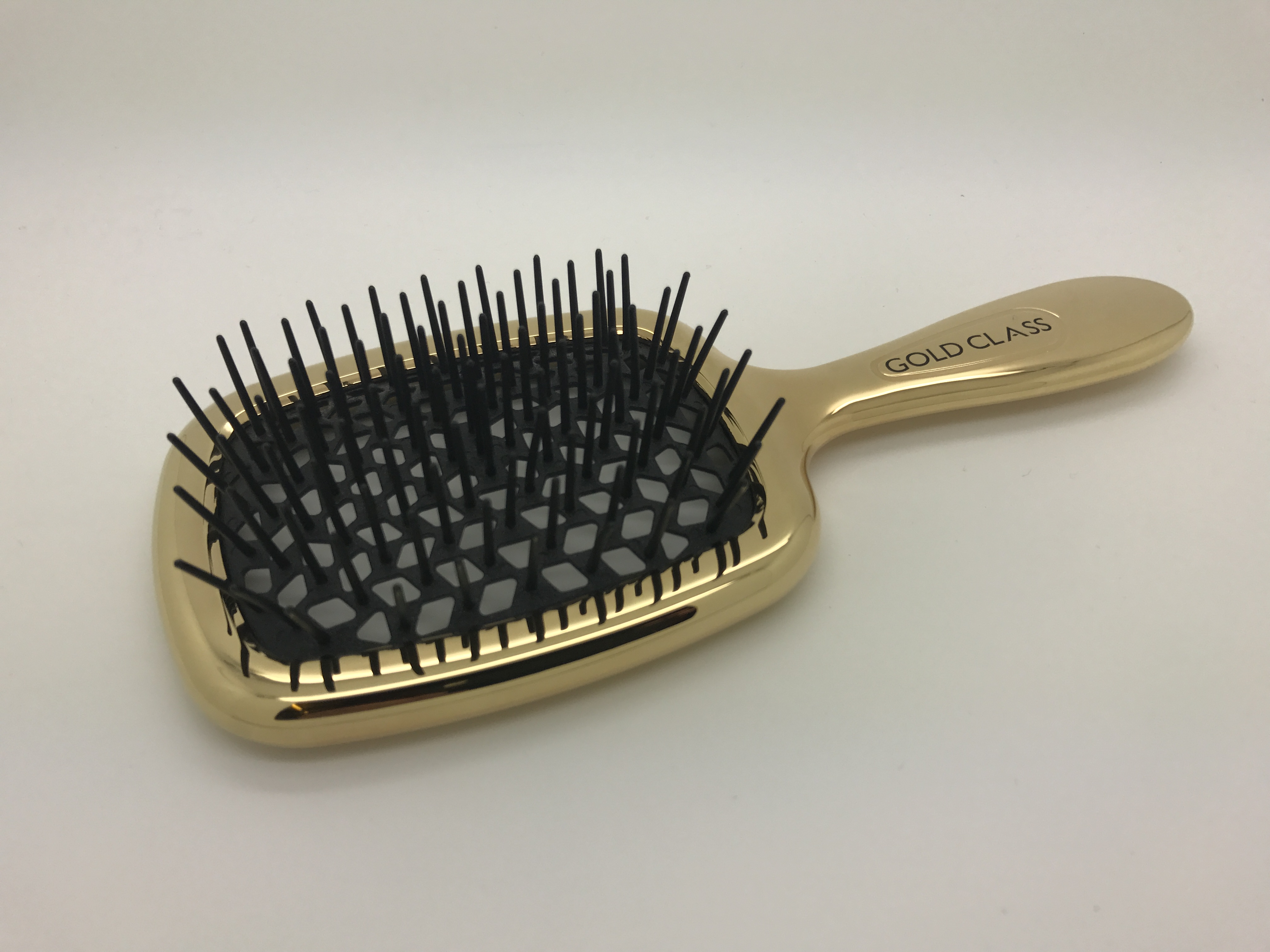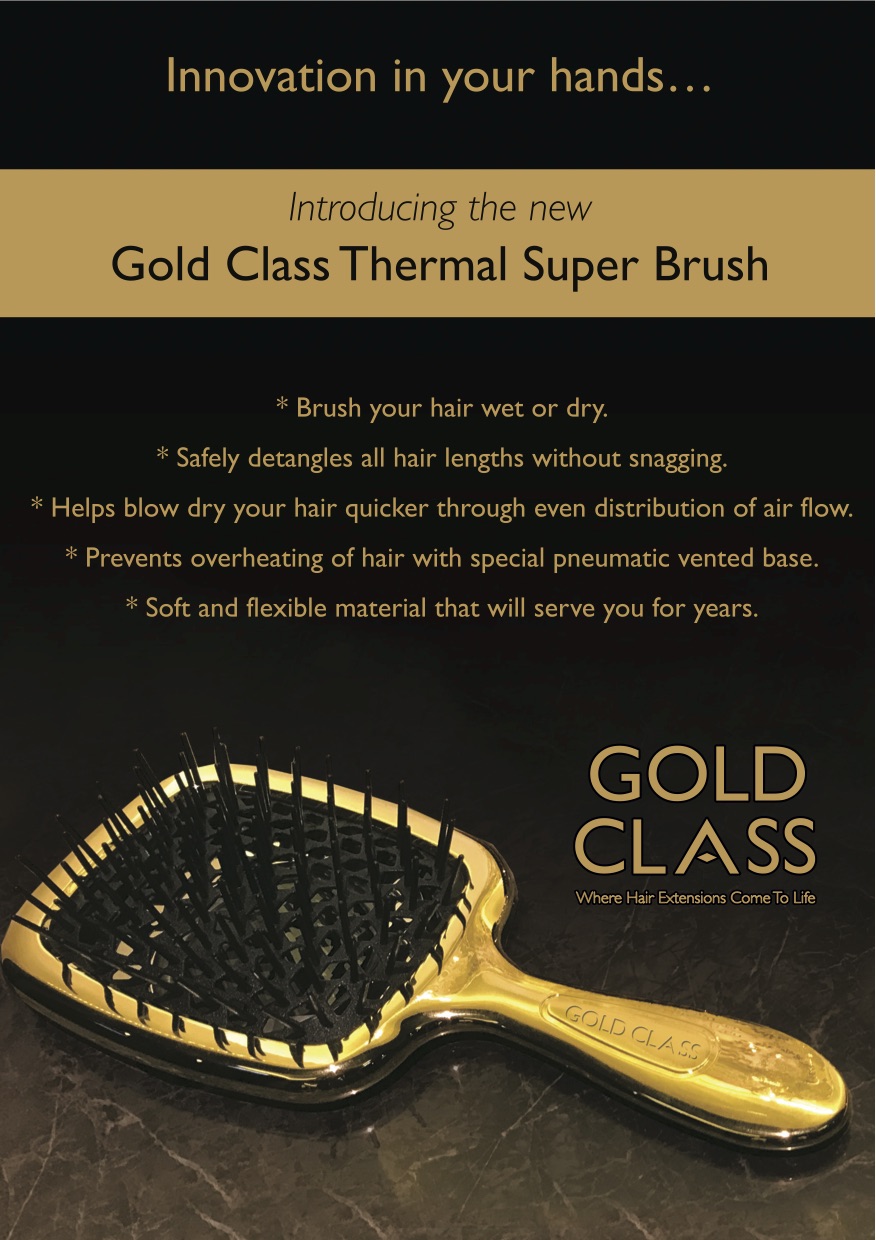 Gold Class are proud to add a new member to their range of luxury brushes: the Gold Class Thermal Super Brush. This gold-plated hairbrush is designed to speed blow-drying, add volume and create texture without overheating and damaging your hair.
How is this achieved?  The unique design of the pneumatic base of the brush is in fact constituted by a vented hexagonal shape which allows even distribution of hot-air from your hairdryer without stressing or drying out the hair. The brush is also excellent for hair masks, brushing wet hair and safely detangling all hair lengths and textures without snagging. Thanks to its soft and flexible material, the brush detangles and tames unruly hair without pulling or breaking the hair shafts. The results: your hair will feel soft, shiny and ready for styling.
"We all know the importance of good haircare to make the most of your luscious long locks, so when I saw this unique brush I knew our clients and salons would love this, especially as it works on wet and dry hair and prevents breakage." – Inanch Emir, founder of Gold Class.
The brush was launched at Salon International 2017 and is now available alongside the complete Gold Class haircare range at select Gold Class salons around the world and online through their flagship salon www.inanch.com/shop for £30.00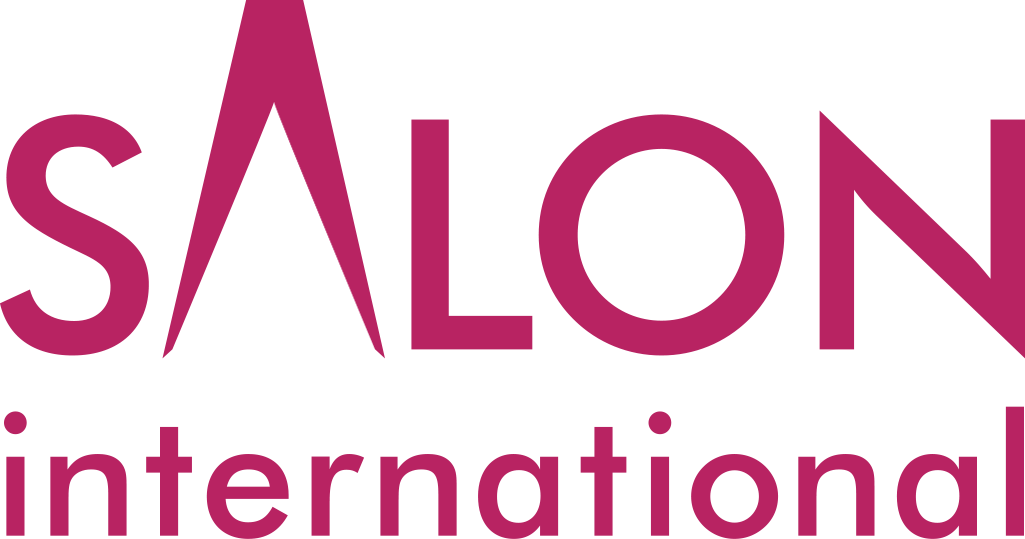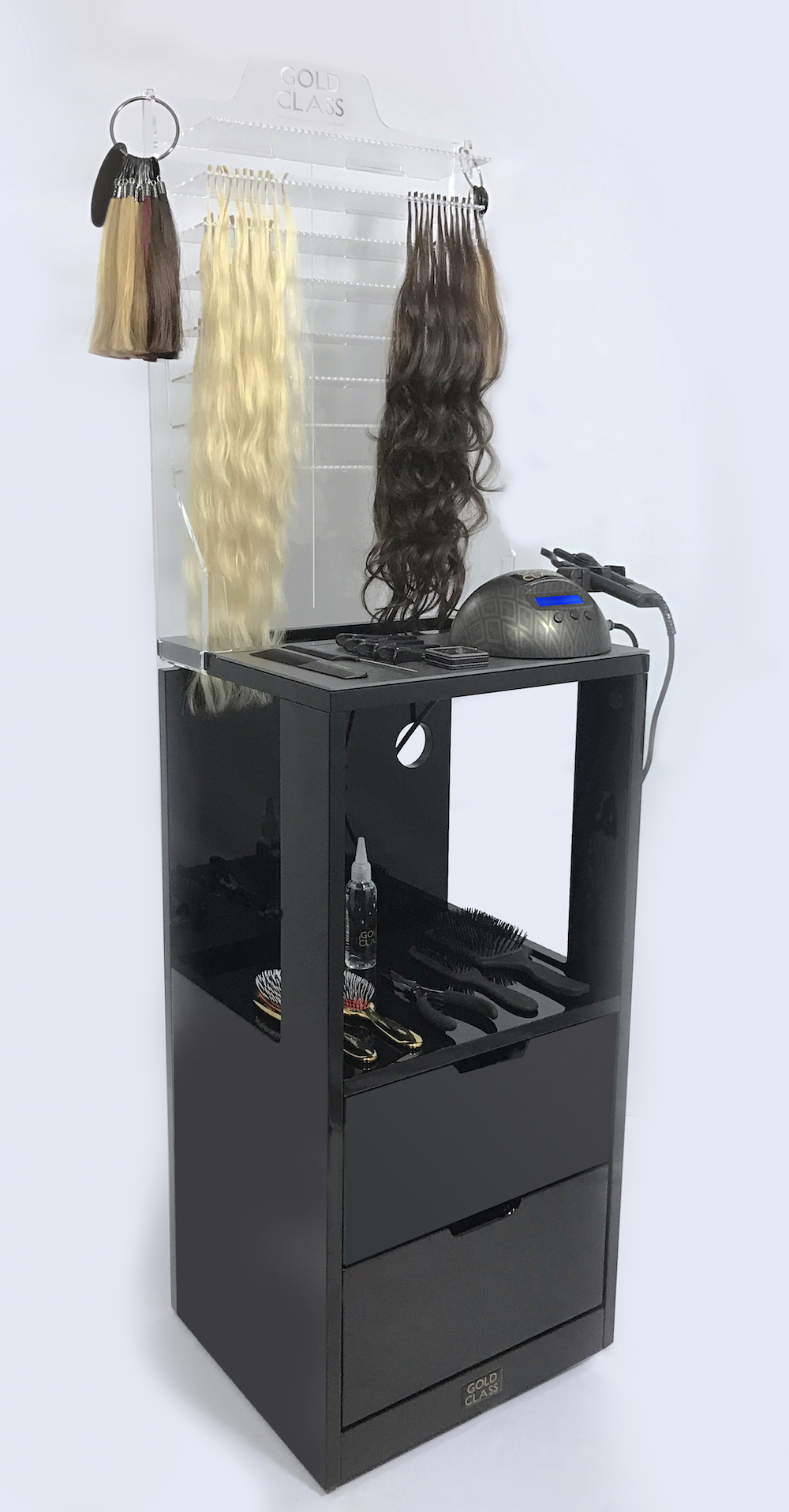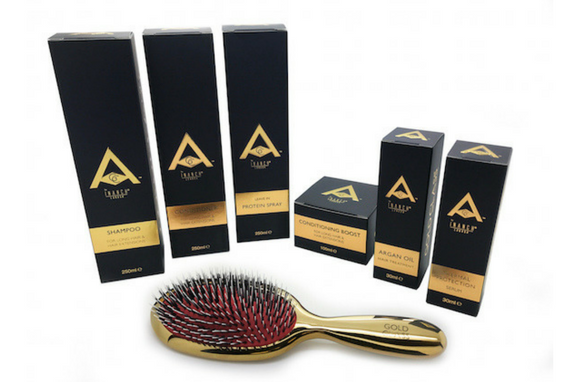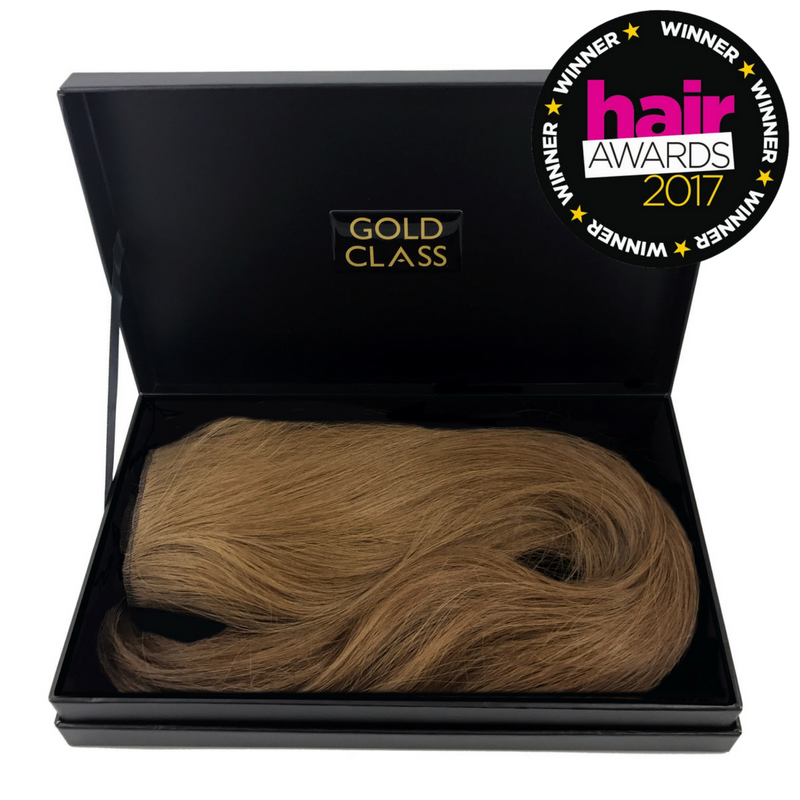 We are proud to announce we will be exhibiting at the world's biggest & best hair exhibition, Salon International 2017, now that we're in October.
We will continue to look for more Elite Salons to join our family around the UK and the rest of the world. With only a handful of carefully selected salons currently with us, our philosophy focuses on "quality over quantity" awarding Gold Class accreditation to salons that meet our strict criteria in the professional application, tailored client aftercare and our "healthy hair days" regime. Read more on our website or come and chat to the team on the stand.
Although Gold Class certification is by application only, we are now offering our world-class hair extensions equipment and tools to all professional extensionists. Choose from Application Workstation, Application Machine, Removal Tools, Bond Cutters, Brushes and our complete Aftercare Range – all vigorously trialed and tested by our founder Inanch Emir. These will be available to purchase at Salon International for the first time and with a great discount available at the show only!
"A hair extensions artist can only be as good as the quality of the tools they use."
Meet the lady herself Inanch Emir on Sunday 15th October at Stand N191. She will be judging the Hairdressers Journal Extension Specialist of the Year competition at lunchtime and will be available to meet and greet during the rest of the day. You can ask her yourself any questions about the Gold Class brand, the hair, the equipment and what really puts Gold Class on a different level.
GOLD CLASS GIVEAWAY
We're giving away one of our beautiful Hair Extension Workstations worth £780 complete with delivery to anywhere in the UK.
Simply head to our stand N191 at Salon International London Excel and drop your business card into the gold box to be in with a chance to win this amazing prize. The winner will be drawn on Monday 16th October at 4pm LIVE on our Gold Class Instagram feed!
If it's not in your diary then it's 14-16 October at ExCel London and you can find us at Stand No. N191. We hope to see you there!
Giveaway Terms & Conditions:
– Winner will be picked at random by Gold Class Managing Director Joe Emir LIVE on the Gold Class Instagram feed.
– All entries MUST submit business cards with full salon name, email address and address so we can get in touch to organise delivery.
– UK salon & stylists entries only for delivery in UK only.
– No cash alternatives will be offered.
– In the event of a dispute, Gold Class Hair Ltd decision shall be final.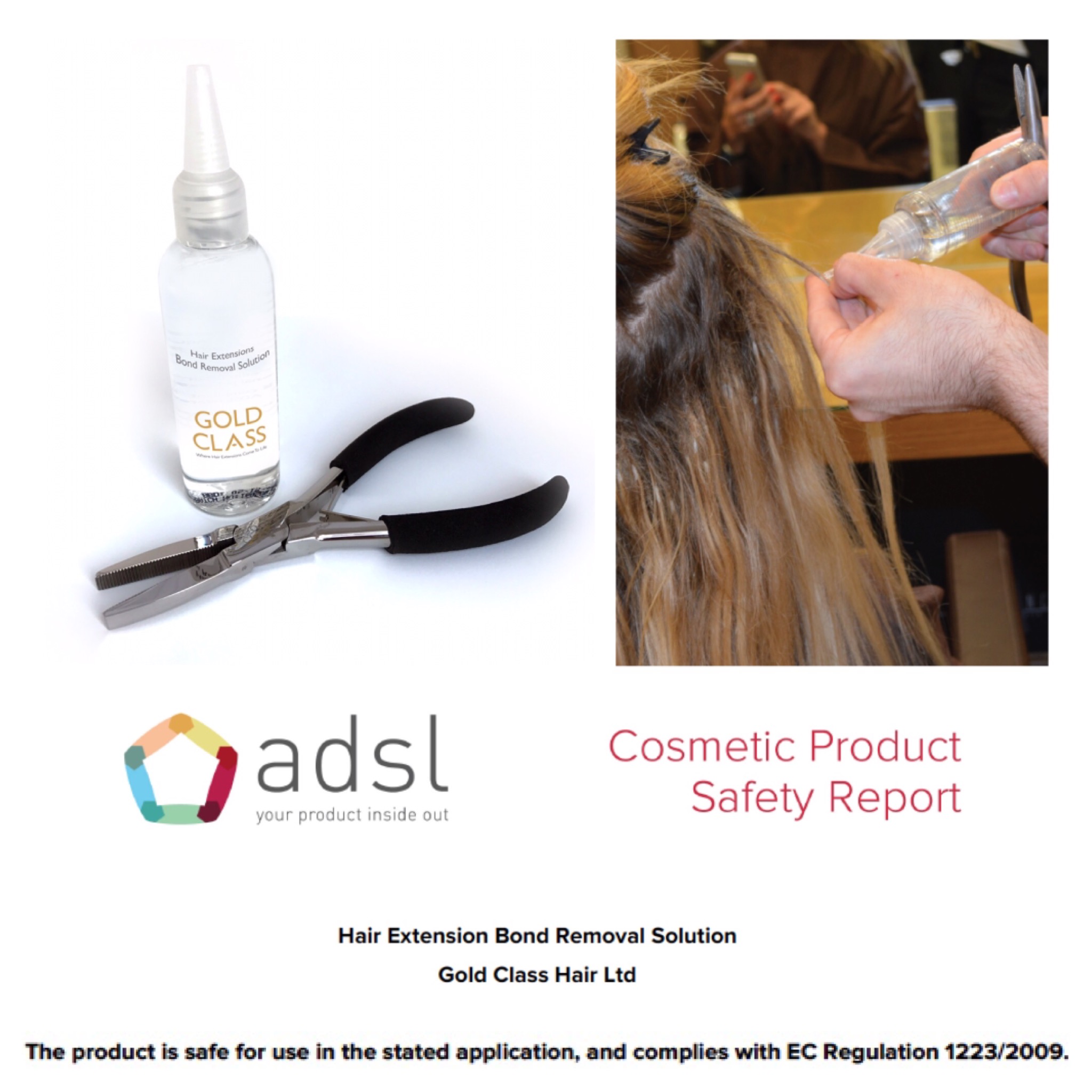 When you are looking into hair extensions, you might not be thinking far enough ahead for the removal process but it's just as crucial to get this right for the health of your own hair and scalp. You might have seen those horror stories where people have resorted to cutting their hair extensions out. Well get the right extensions, expert extensionist and safe removal and you can avoid all this. Read on for all you need to know.
Here at Gold Class, we look at the complete life cycle of your extension journey and will talk to you about the safe removal process during your consultation so you are understand the right method that won't damage your own hair.
1. When do you remove?
This depends on the type of hair extensions you have, how fast your own hair grows and ultimately how well you have properly looked after them. To give you and example pre-bonded hair extensions we recommend removing after around 3 to 4 months as the bonds will have grown down your own hair.
TOP TIP: The biggest issue for extensionist for removal is matting where the client has not been separating their bonds correctly, so make sure you do this religiously daily!
2. Right Tools
To the untrained eye, they might look like a pair of pliers, but the extension removal tool is crafted specifically to aid the correct removal of the bonds. Gold Class has just released a new toolkit with two Removal Tool pliers in different sizes and with a unique inner plate with a horizontal design to aid grip but prevent hair damage – these are the professional tools to have.
3. Right Solution
Different hair extension brands offer their own removal solutions so that they are formulated specifically for the removal of the bond they have been created for. In the main, these products are only available to professional hairdressers and this is the case for many professional brands.
The Gold Class Removal Gel has proudly received a ADSL (Advanced Development & Safety Laboratories) approval for Cosmetic Safety.
4. The technique
Sectioning your hair to work on small areas at a time, your extensionist will use the Removal Tool to gently crush the bond, with the criss-cross plates cutting into the outer bond ready for the application of a small amount of the removal gel, which is worked into the bonds. After a minute, the ingredients in the Removal Gel have worked to break down the strength of the bond releasing the bond from the hair. The extensions then simply slide down the hair causing minimal damage and no signs of traction on the hair or scalp.
There is a myth that the removal process will hurt; but with the correct professional extensionist, correct tools and experience, this is not the case.
5. Aftercare
Following removal, it is necessary to clean the hair with a detoxifying clarifying shampoo to wash away any remaining Removal Gel and give the hair and scalp a good clean releasing any trapped dirt and matted hair. Combing through the hair will remove any small residues of the bond and again remove any trapped matted hair.
We recommend a scalp treatment, such as the Spa Mist treatment to revitalise your hair and scalp before repeating the Hair Health Diagnosis to see for your self that good extensions with experts really don't damage your hair.
Don't just take our word for it, find out what leading Tricologist, Glenn Lyons says about our method here.
To find out more about safe removal of your current extensions and to book in for a Gold Class Consultation, you can find your nearest elite Gold Class salon here.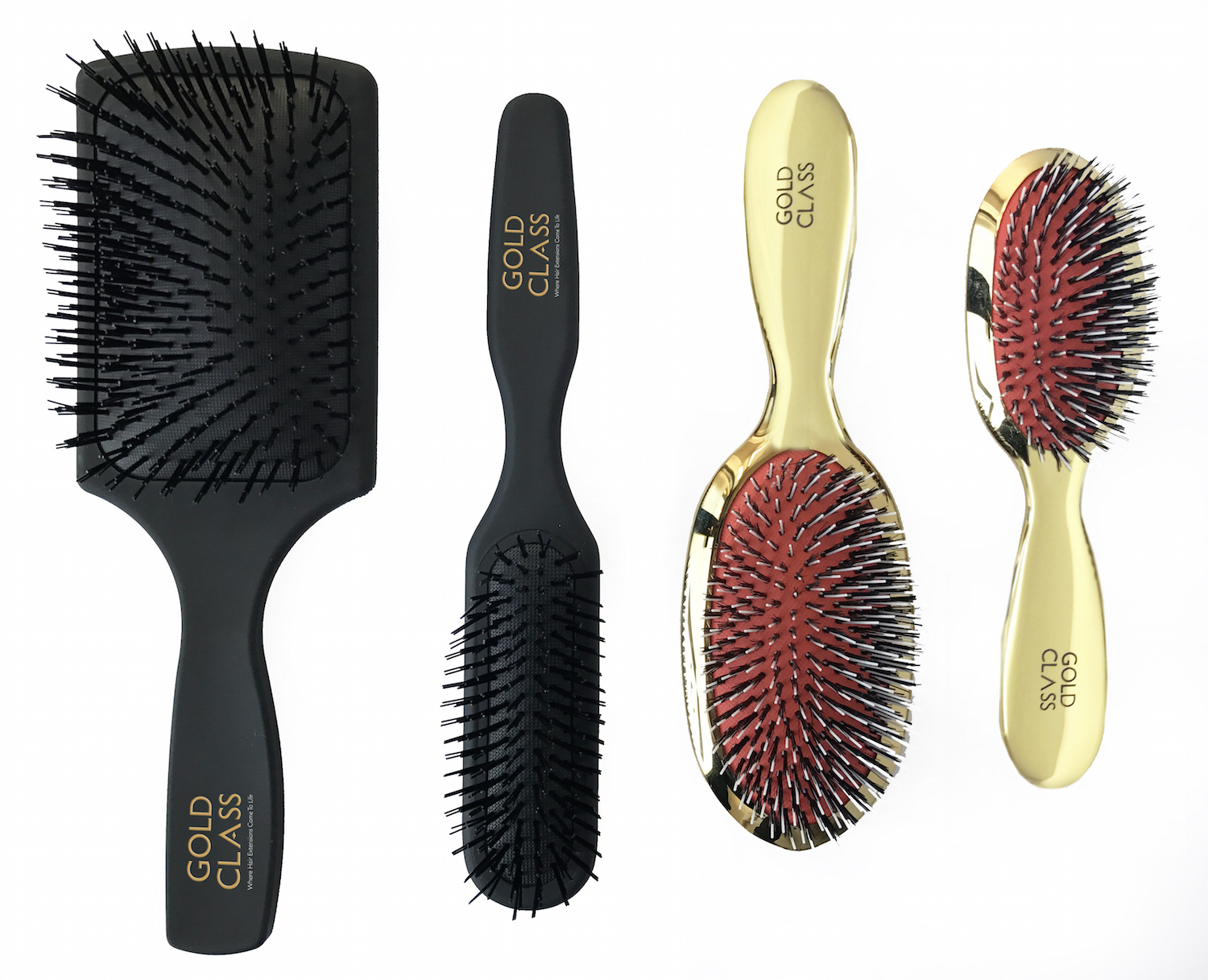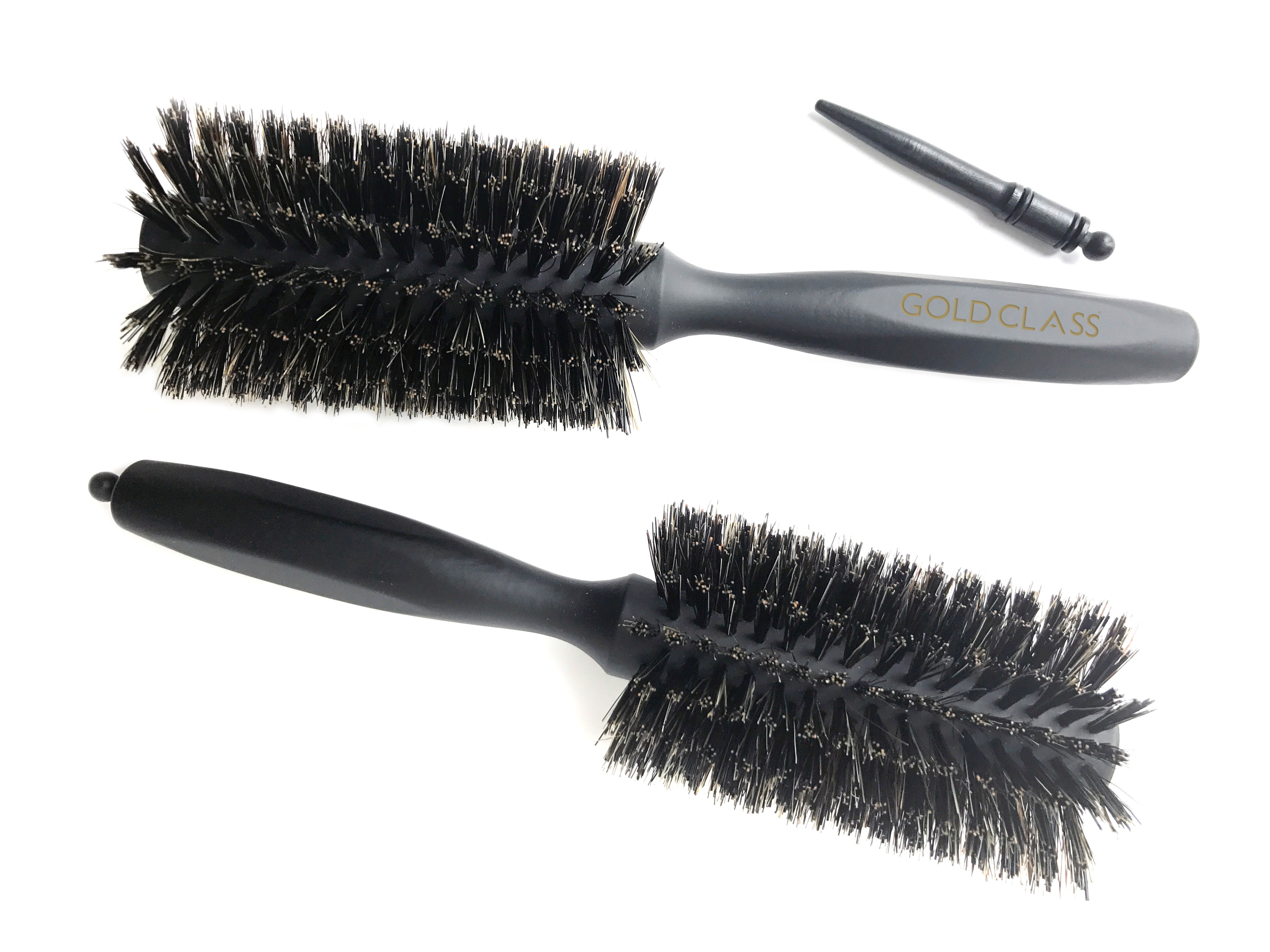 With so much choice, how do you pick the right brush for you?   We have a range of beautiful brushes that are not only designed to care for your hair extensions, cleaning your hair, detangling and add shine with every stroke, but those with softer bristles will also gently glide over your bonds.    Here's our guide to getting it right for your tresses:
WET HAIR
We all know that brushing your hair when wet is a "No No" so our combs are handy to have in and detangle those locks before you start styling.   Some of our combs are more suitable to styling, so we recommend our Cutting Comb with both a wide toothed section to start with and then follow up with the narrower teeth.  Keep to below your bonded areas and support your hair whilst comb to prevent tugging.
BLOW DRYING
New to our range is our soft-touch Italian Blow Dry Brush which creates volume, great curl and closes the cuticles to leave an in-salon professional finish to your bouncy blow dry,
If sleek locks are what you are craving, then use our Paddle Brush on a low to medium heat setting.
STYLING
Our Deluxe Styling Brush is such a workable tool, offering more control to shape the hair & de-tangle all hair lengths.  The Dressing Comb and Pintail Comb were made to make sectioning your hair easier, to help with those up-do's and can also be used for backcombing to add volume to your look.
DAILY BRUSHING 
Our founder, Inanch Emir, recommends brushing your hair regularly throughout the day, at least 4 times and so don't forget our smaller sizes of these brushes for your handbag or desk draw.
You really can't go wrong with our Paddle Brush.  Essential for hair extension wearers with medium to long lengths.  It's our best seller and a finalist for the Hair Awards in 2016.   We also offer a Large Oval Brush which is perfect for daily brushing, but if you want a real treat to look good on your dressing table then you absolutely have to have our Gold Brush.
TRAVELLING
We have a couple of handbag-sized brushes so you can preen on the move – a firm favourite has to be the Gold Class Extension Brush, but paddle brush fans with ultra long locks might prefer the Small Paddle.
It's well worth investing in a couple of brushes to make the most of your hair extensions.  Brushes to avoid include those with bobbles on the ends of the bristles as these catch on your bonds and will tug your hair.  This is the same for hard bristles that are inflexible and pull on your extensions too much.   If you want to know more about the correct way to brush your hair whilst wearing your extensions, then head to our aftercare guidelines or speak to your Gold Class extensionist for their top tips & demonstration.
So where can you get your hands on these, we hear you cry?  They are available at any of our select salons nationwide or buy online from our flagship salon Inanch London Shop.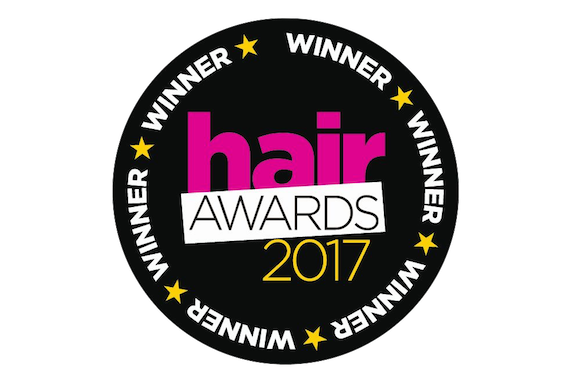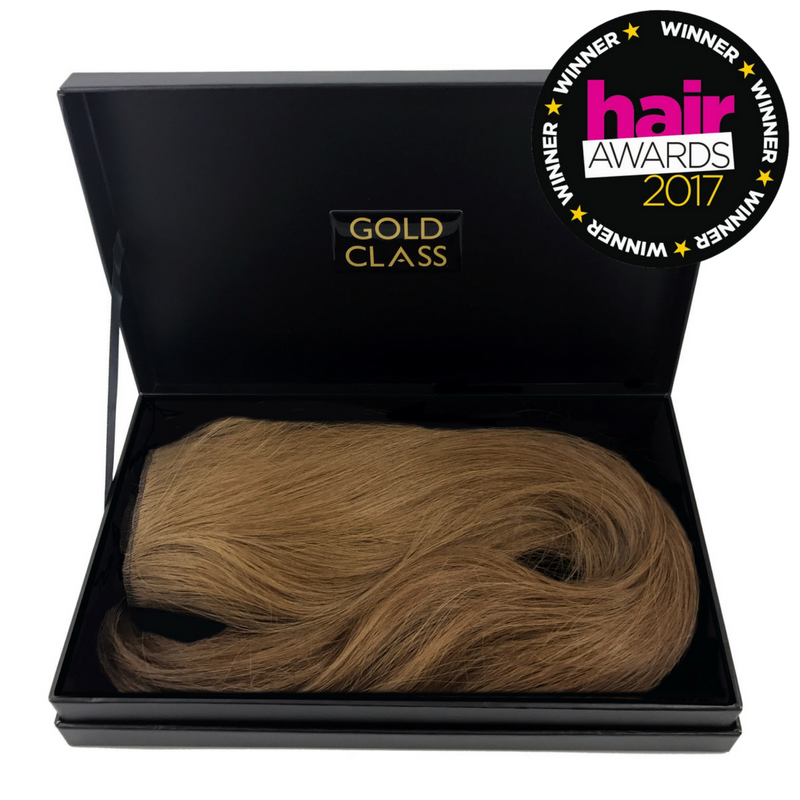 We are super excited that our new Clip-Ins have been recognised by the UK's leading consumer hair title, Hair Magazine, in their annual The Hair Awards.
The official title is WINNER of Best Human Hair Instant Extensions with The Hair Awards 2017and we like it!
"Having put them in my hair the instant I saw them on my desk, I can vouch for their comfort, wearing them for the entire day at work and receiving many compliments from my colleagues in the process too!  The impeccable standard of the extensions follows through to their packaging too, coming in a gorgeous presentation box, including a brush, hair hanger, section clip and hair bag cover, really putting them in a class of their own."  Sarah, Cohen, Editor of Hair Magazine. 
Having launched them at our All That Hair Show in November last year, we were just in time to enter them for these awards which are judged by a panel of readers as well as industry experts.
Our founder, Inanch Emir , has history with the Hair Awards attaining Hall of Fame status for consecutively winning the Best Extensionist title for three years.   And following in her footsteps is Lee McCrudden who has just scooped the title this year.  Lee is the senior extensionist and educator for Gold Class from our flagship salon Inanch London. You can learn more about his entry in our blog and see more of his collection here.
So how do you get your hands on the ultimate designer label clip-ins? You can head to your elite salon where they can expertly colour match and fit the clip in for you as well as show you how to care for your Clip-Ins.   Alternatively, you can shop online at Inanch London Shop where you can find our full colour range and aftercare products too.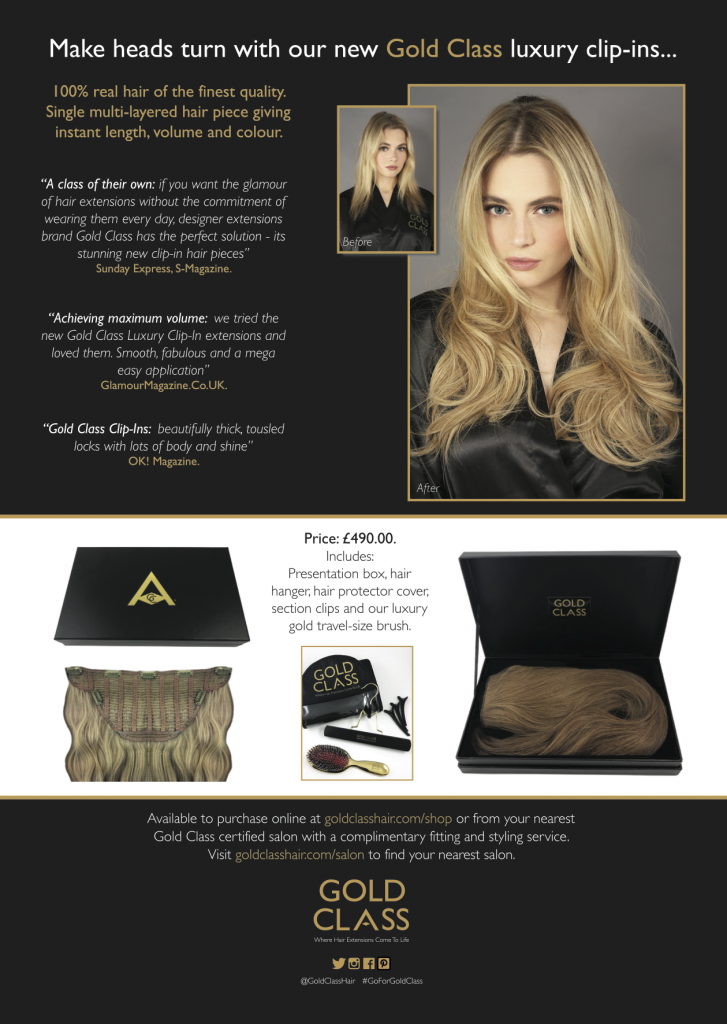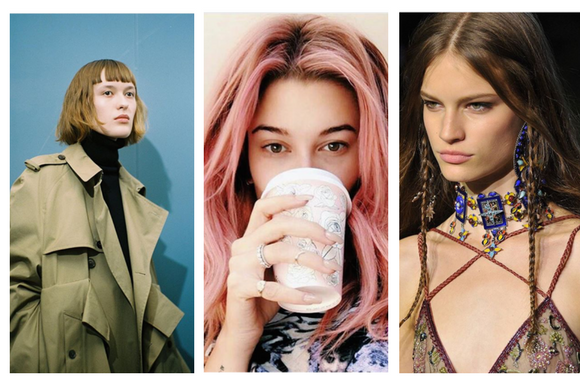 Thankfully it's getting warmer and lighter in the morning and evening and with Easter approaching, we need to share the hair trends to try before the summer heat wave arrives.
COLOUR 
Forget just going blonde, the much raved about hue is Rose Gold with some beautiful inspiration out there think Emma Roberts and Sienna Miller.    If you can't be persuaded by pink, then our range of ombre hair shades offer a subtle balayage effect to talk to your stylist more about.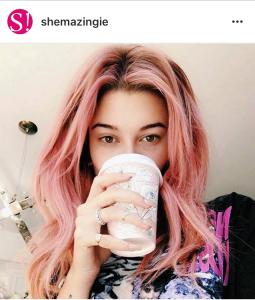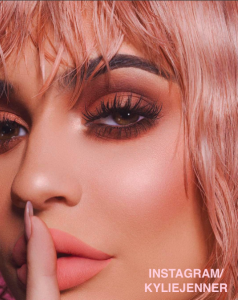 THROWBACK TO THE '80's
A few of the trends this season are a nod back to the '80's era with curls in.  Here's a great snap from Gold Class Girl and fashion blogger Naomi Milbank-Smith showing us just how curly you can go.   As our Indian hair is of the finest quality and strong structure, you can play with your curling wands as much as you like and the hair will hold it's shape – just don't forget a drop of Thermal Protection Serum first to protect against the heat and to help with styling.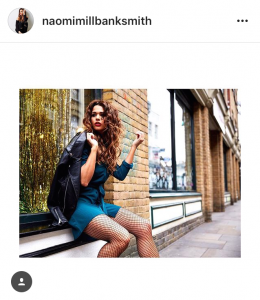 Power looks liked the wet-look sleeked backed style.   Yep, we're back in the 80's; yet try this half-up style for a modern twist.   These shots are from our founder's backstage work at the Pia Michi catwalk and whilst it looks simple, you might want to practise to get it perfectly sleek – or cheat and book in with your stylist.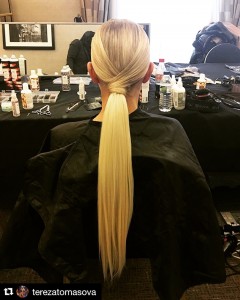 SMALL IS BEAUTIFUL
The mini fringe is in.  Not convinced?  Well, check out these pretty styles straight from the catwalk.
Super cute plaits blended with your loose hair, or wrapped up into an updo, show a little detail and texture to your look.  This isn't just a weekend look to try either.
HEALTHY HAIR
Natural, healthy hair is very much on trend and even if you're not on a health kick as such, you can have healthy hair with our aftercare range looking after your locks. If you need some more help here, book in for a consultation with your Gold Class extensionist who can run a hair and scalp analysis and prescribe the best treatments for your hair.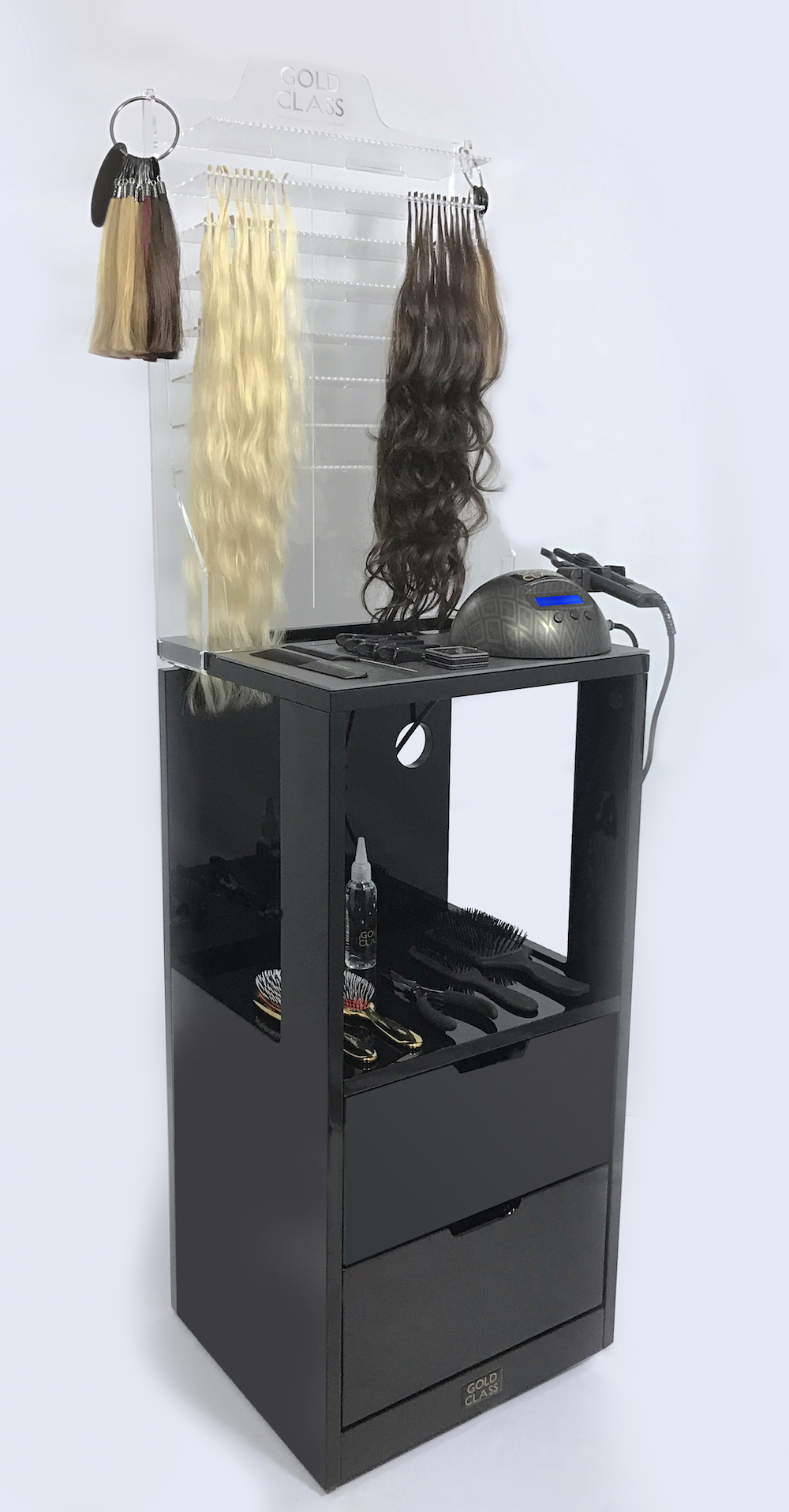 One of the best investments you'll ever make for your hair extensions business!
Designed by the lady herself, 3-time award winning British Hair Extensionist of the Year 2013-15 & Hair Awards Hall of Fame member Inanch Emir, with the professional extensionists in mind! This unique and state-of-the-art hair extension workstation has everything required to make an extensionist's life quicker, easier and at the same time, showcasing those beautiful hair strands ready to go on your client's hair!
"We are frequently contacted by extensionists from around the world who have seen our previous extensions stand on our salon's social media posts, so we knew we had to make this available to all professional extensionists out there. It was also an opportunity to improve on our first model to ensure it really is a piece of equipment that all extensionists need in their lives!" – Inanch Emir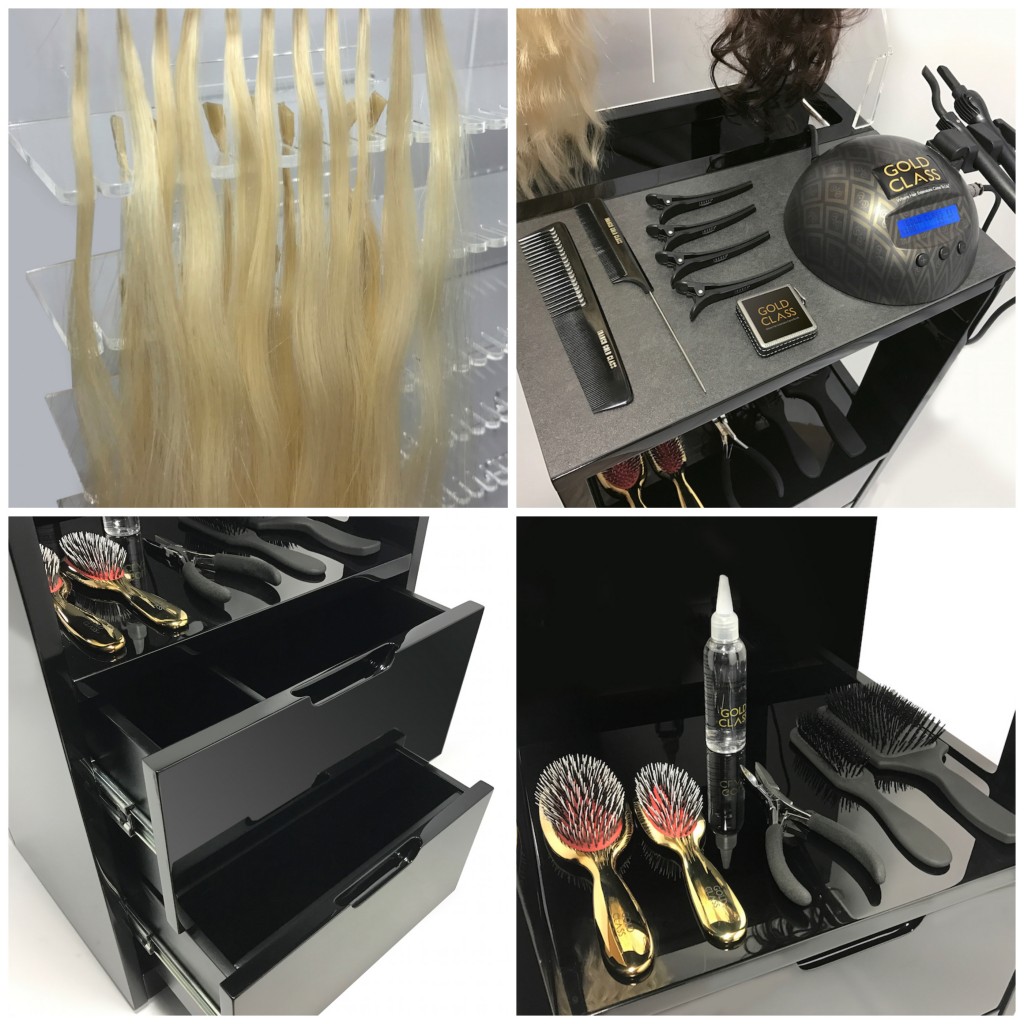 Keeping in line with the Inanch "Gold Class" standards, this product has been manufactured using the best quality materials including high-density fibreboard lacquered with rich gloss and scratchproof base unit that is easily wipeable. The non-slip and heat-resistant ceramic worktop also enables you to place your application machine and other styling tools as you work.
Rising up the stand is the individual hair strand holder slots, which has a capacity of holding up to 2 full heads of hair extensions and up to 60cm in hair length. The etched vertical divider line in the centre allows you to separate 2 sets of extensions so you can be ready for your next client, or can provide you as a guide for colour blending when you are using 2 or more shades of colours on your client.
The unit also comes with 2 soft closing draws (one with a divider) giving you ample space to keep your hair extension tools in as well as storage for your hair strands. All your heating and styling tool cables can be neatly tucked away through the back cable hole and the silent and discreet castor wheels allows you to smoothly move the unit around the salon to your desired position.
This is a "must have" for every professional hair extensionist and a stunning piece of furniture that every high-end salon deserves!
Price: £650 + VAT and available to buy online through their flagship salon, Inanch.
The design of this product is protected worldwide by: ACID UK – Anti Copying In Design UK.  Member ID: 00015348