Category Archives:
Trends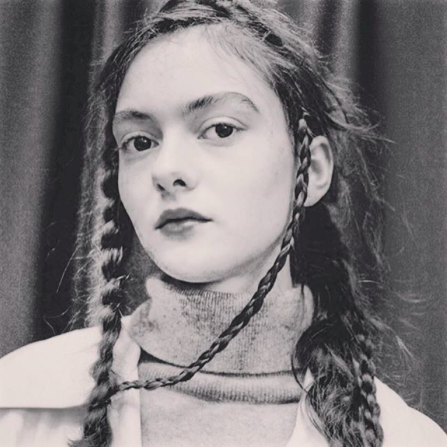 Healthy hair has been on trend for a while and this continues, as does natural looking hair. So spend a little more time on the TLC to ensure it is in good condition and show it off with these simple suggestions to have effortlessly beautiful hair in 2018.
COLOUR
Pantone's Colour of the Year has been announced as Ultra Violet. Whilst we are not planning on introducing a purple to our colour chart, this will work well with blondes and brunettes as a complimentary colour so we are looking forward to seeing some extensionists play with colour more this year.
Keep your eyes peeled at festival-season and next winter, as we will definitely be seeing more of this hue.
Selena Gomez recently went blonde and this trendsetter is already leading to enquiries for this look. Keep your roots and opt for a warm blonde like our Iced Pearl to help keep the volume and hold the style.
ACCESSORIES
Well good dressed hair deserves a treat too. So add some embellishments and try to make them gold of course! Barrette clips are in.
Think back to the SS18 catwalk and big hair bands were in with Channel and many more. Think back to Blair Waldorf for some style inspiration.
STYLING
Buns will be big in 2018, and even your looped pony can be called a bun. But get creative and try something like this from Preen with 3 different plaits to add texture and interest to your style. We still can't resist plaits!

See more here.
Head to our Pinterest page for more hair inspiration and if you are looking for a new look for 2018, then head to your nearest Gold Class elite salon for an in-depth consultation and talk about your colour and style requirements.
SaveSave
SaveSave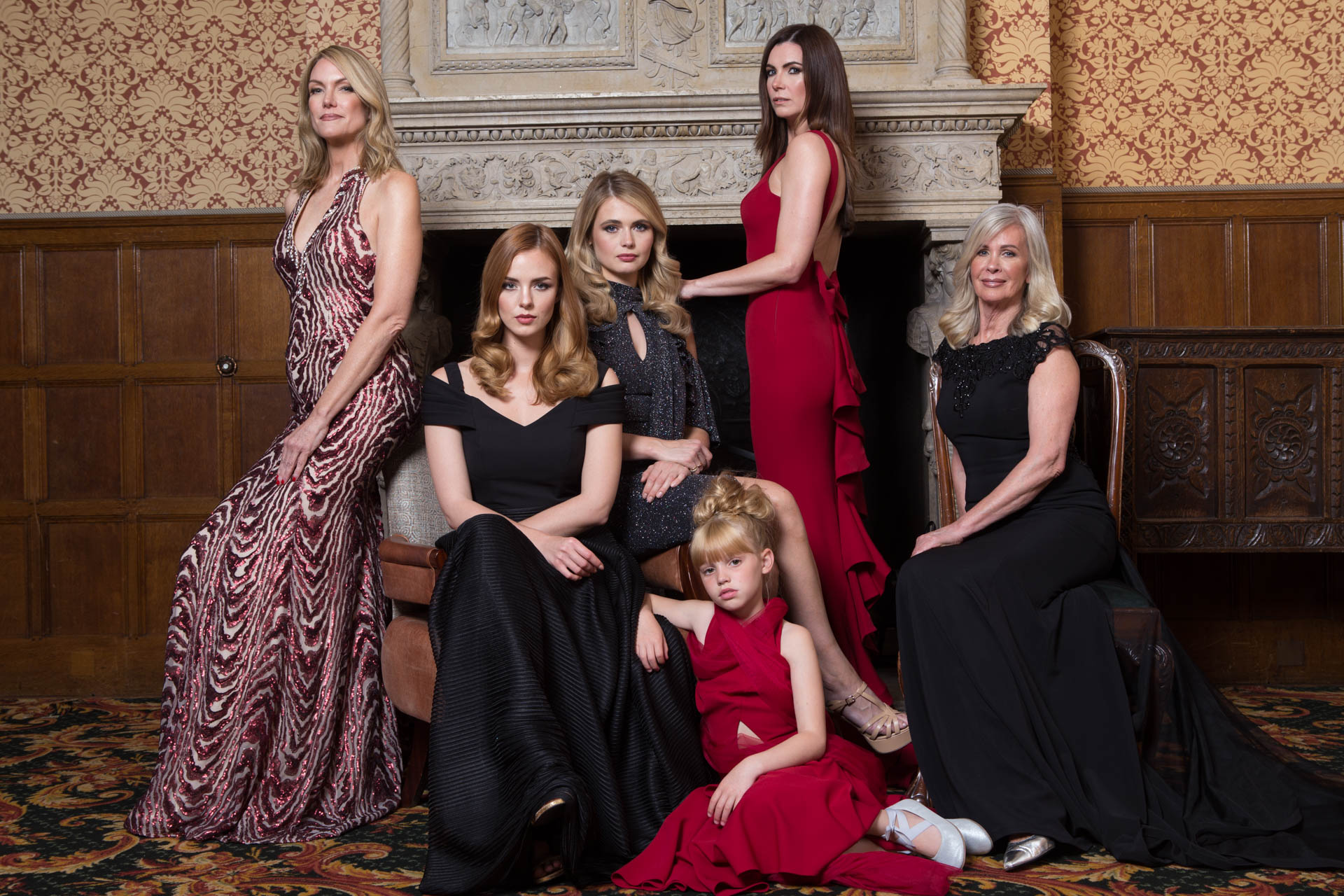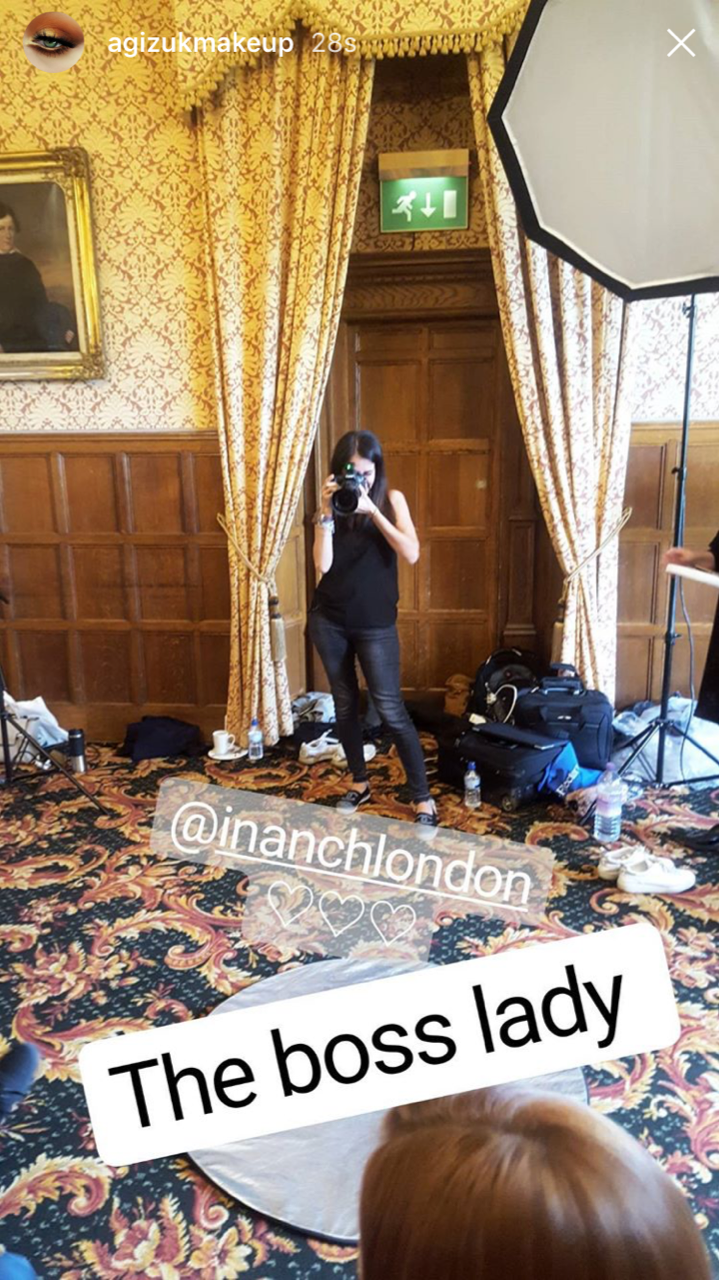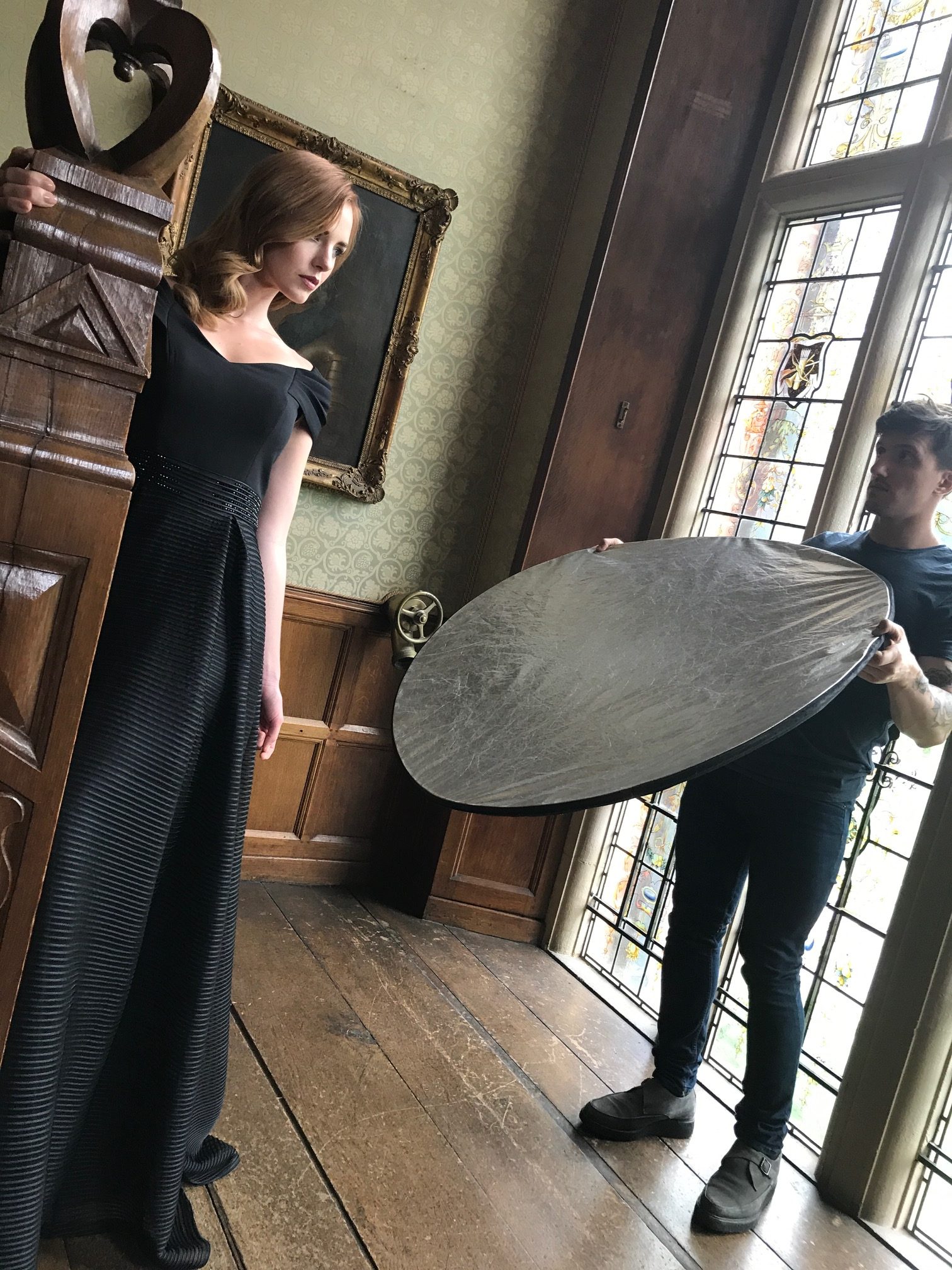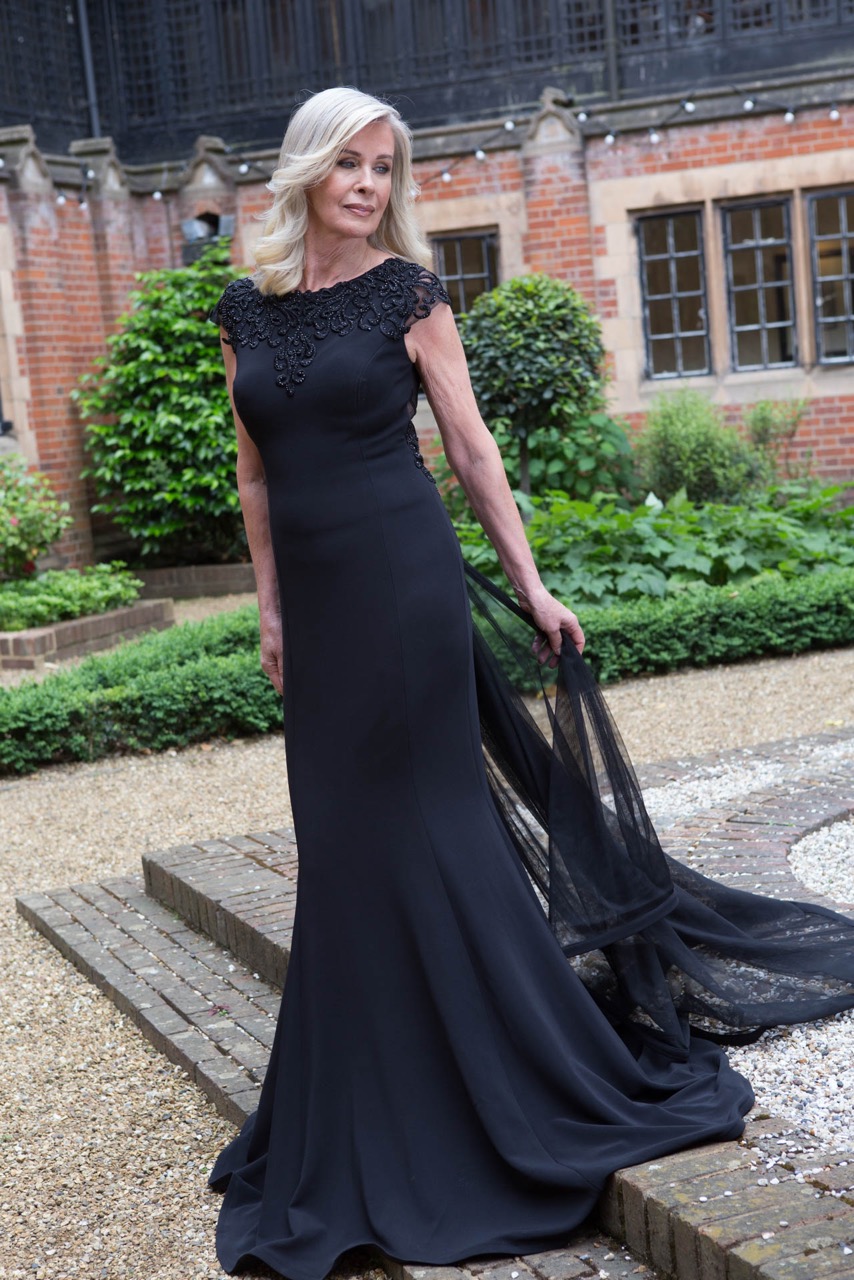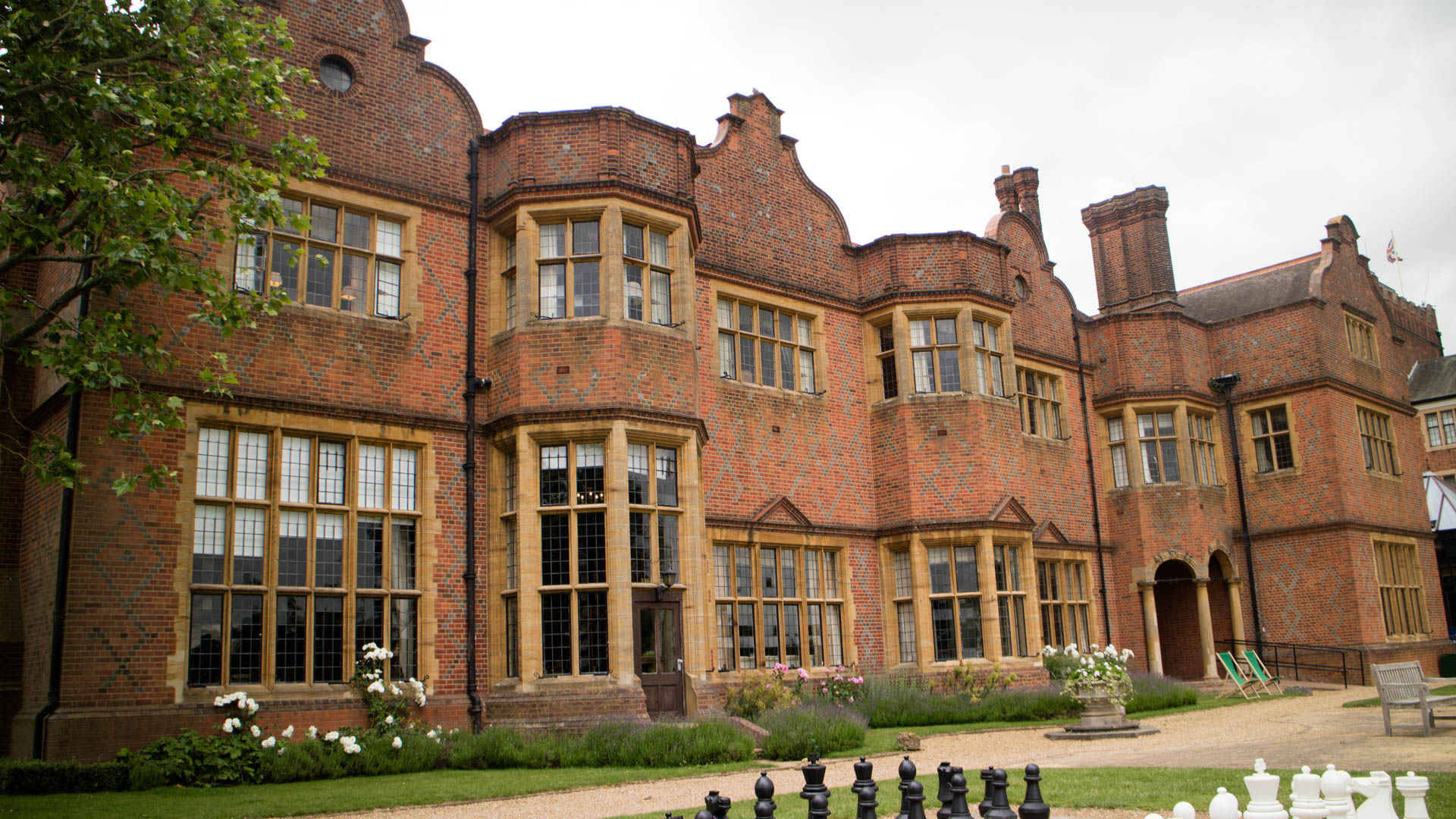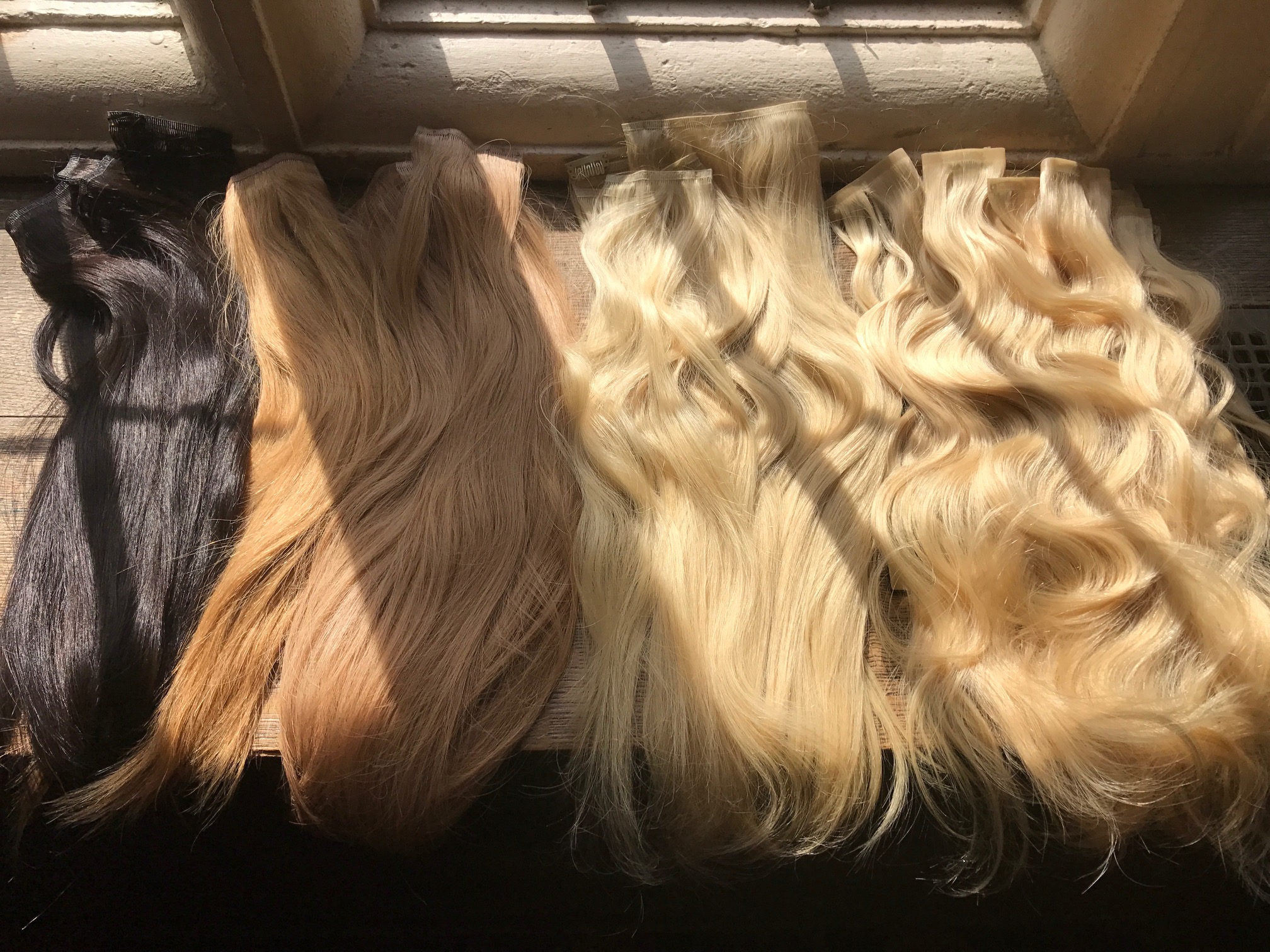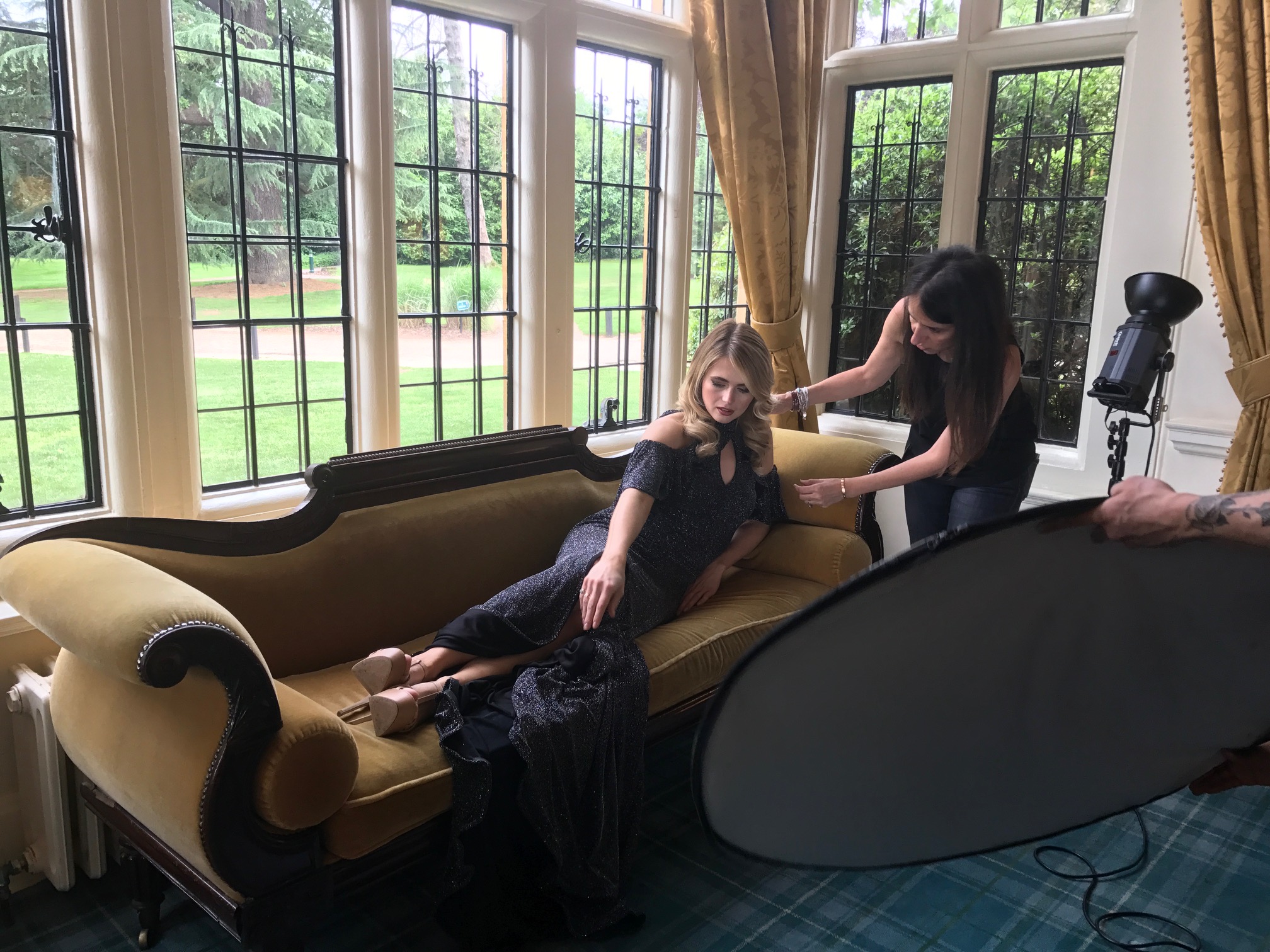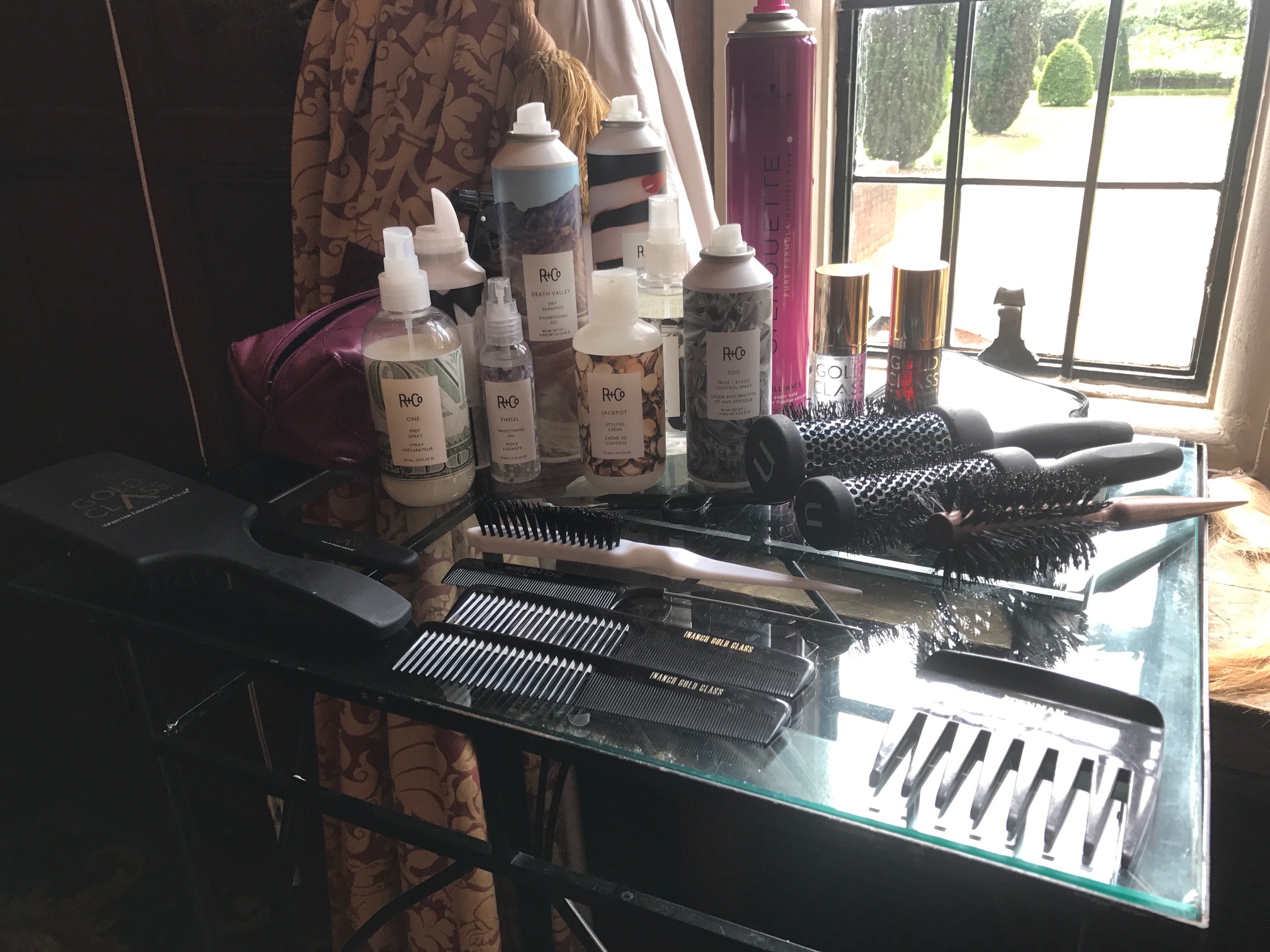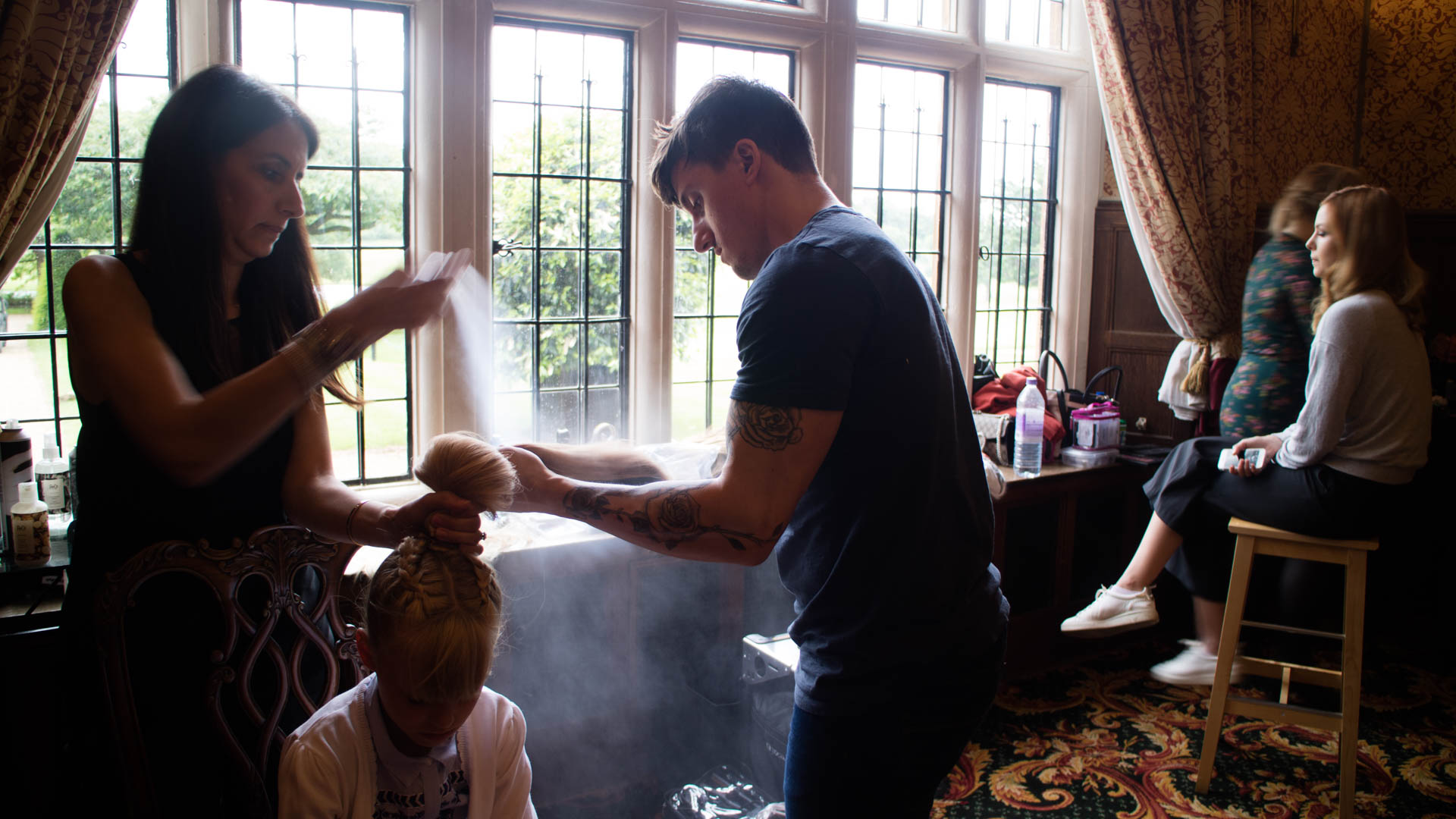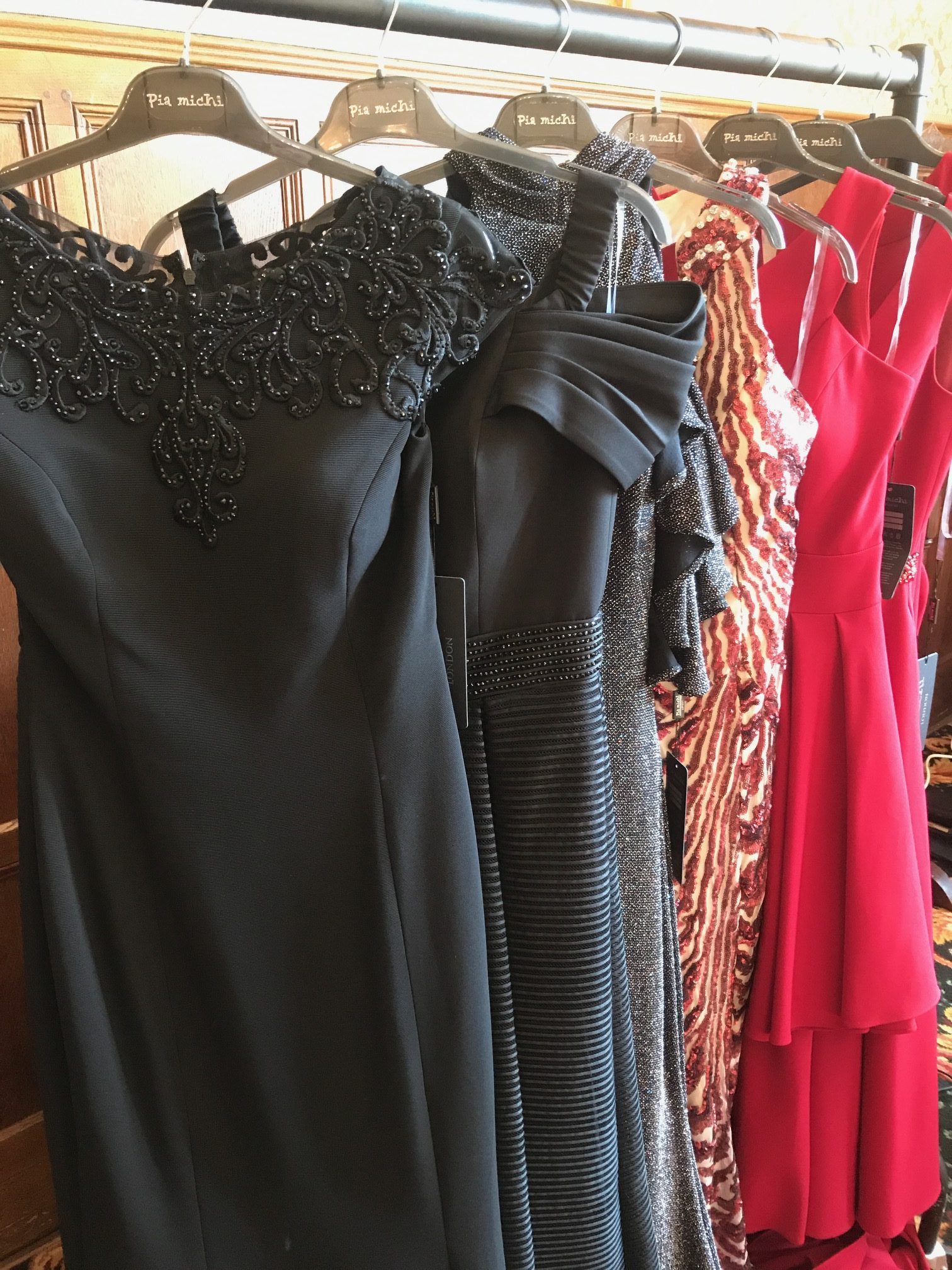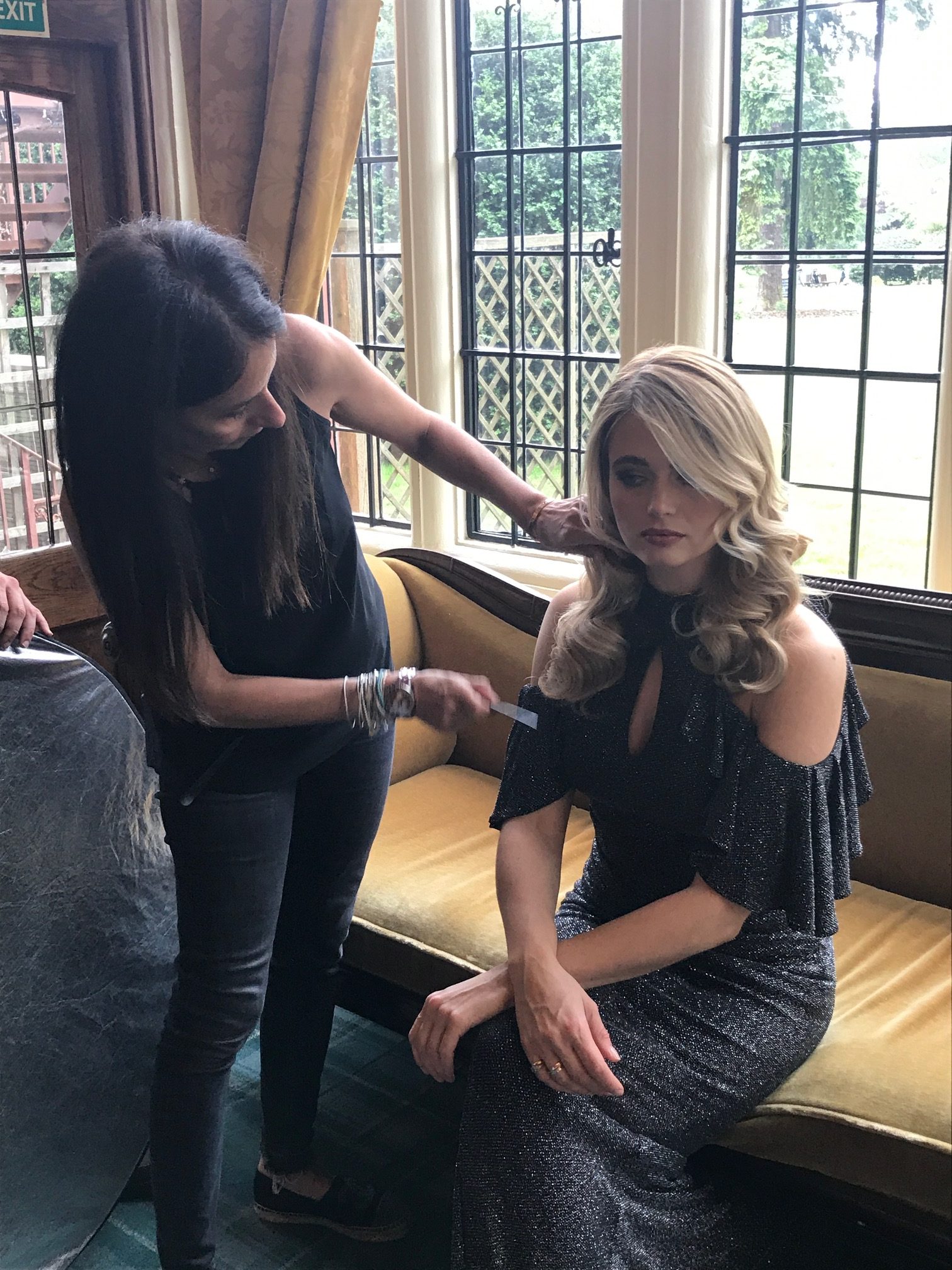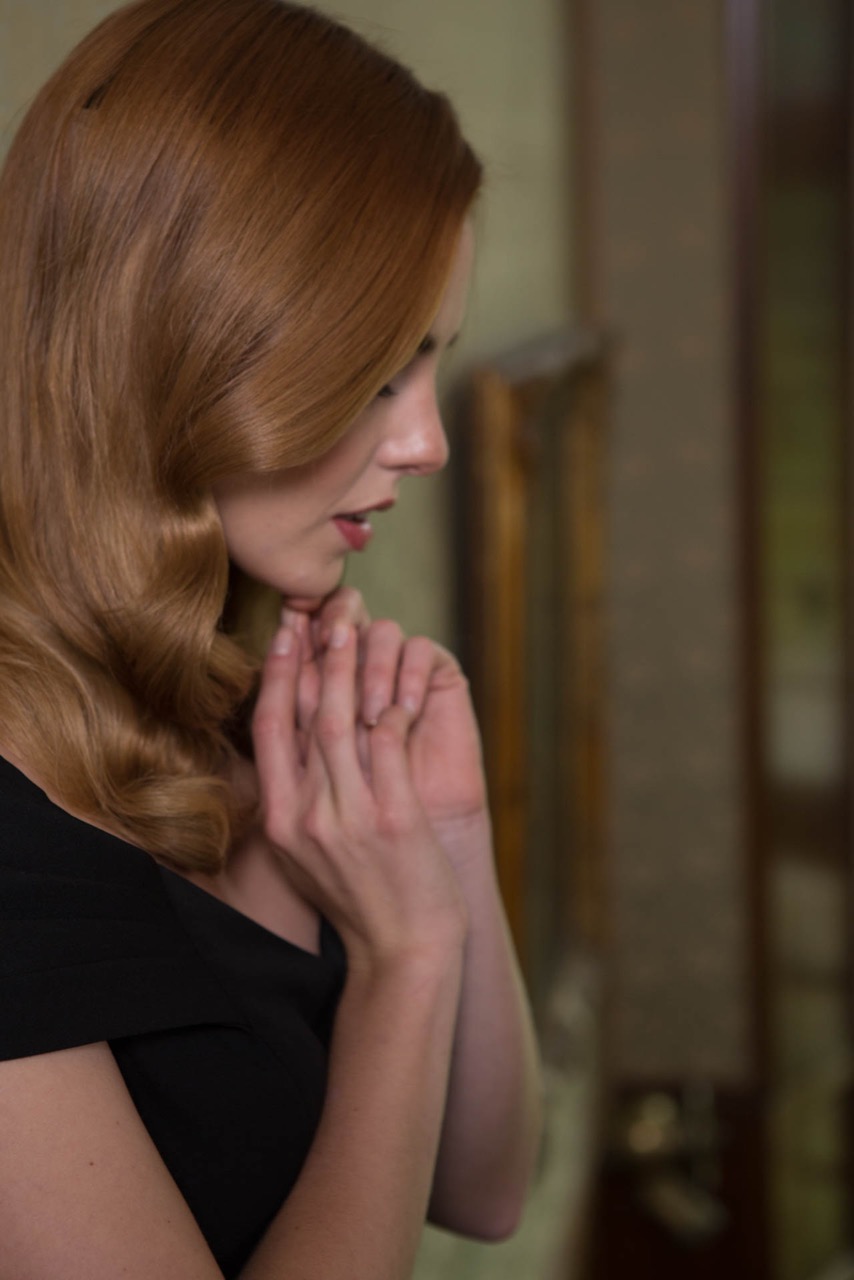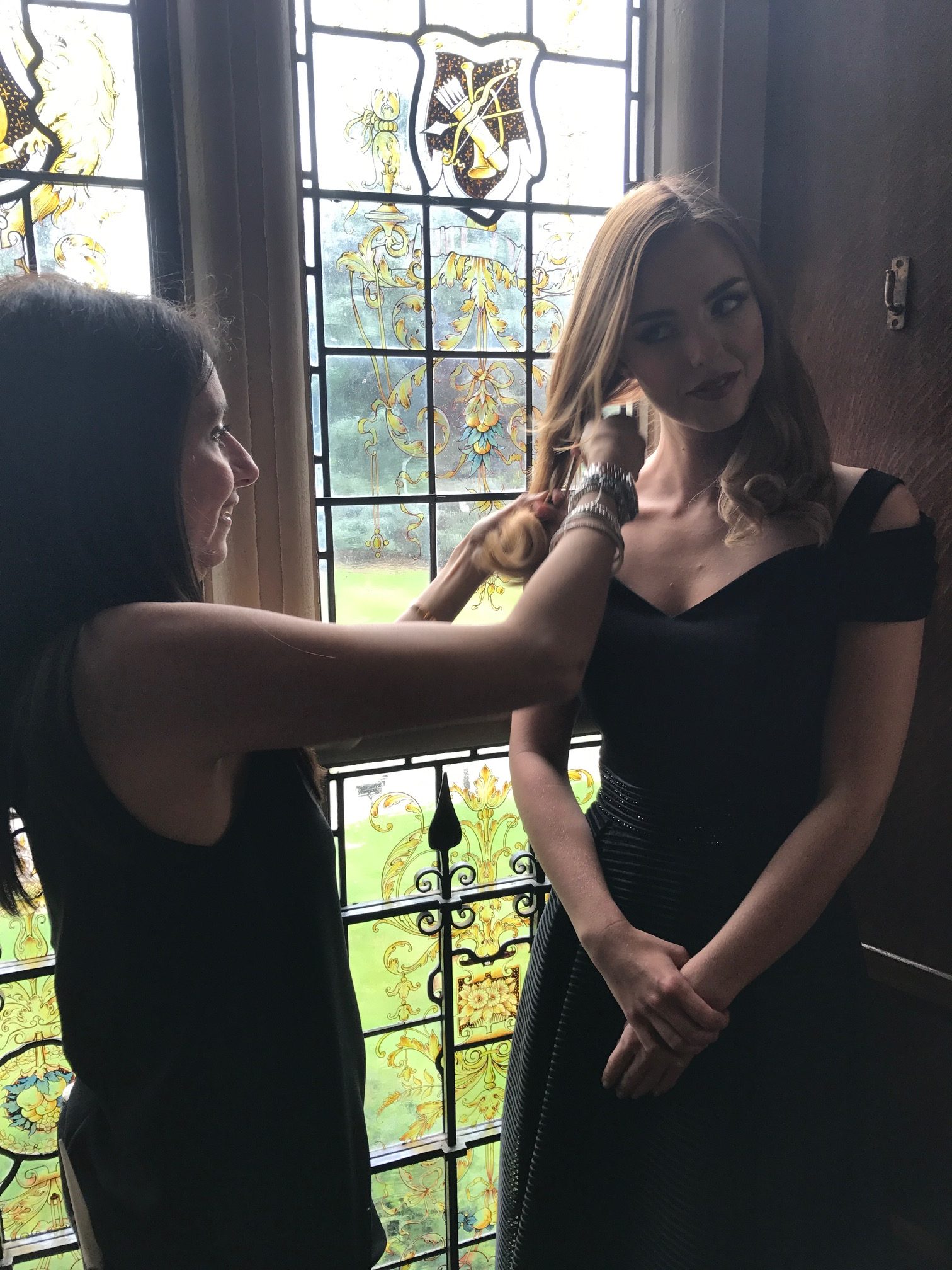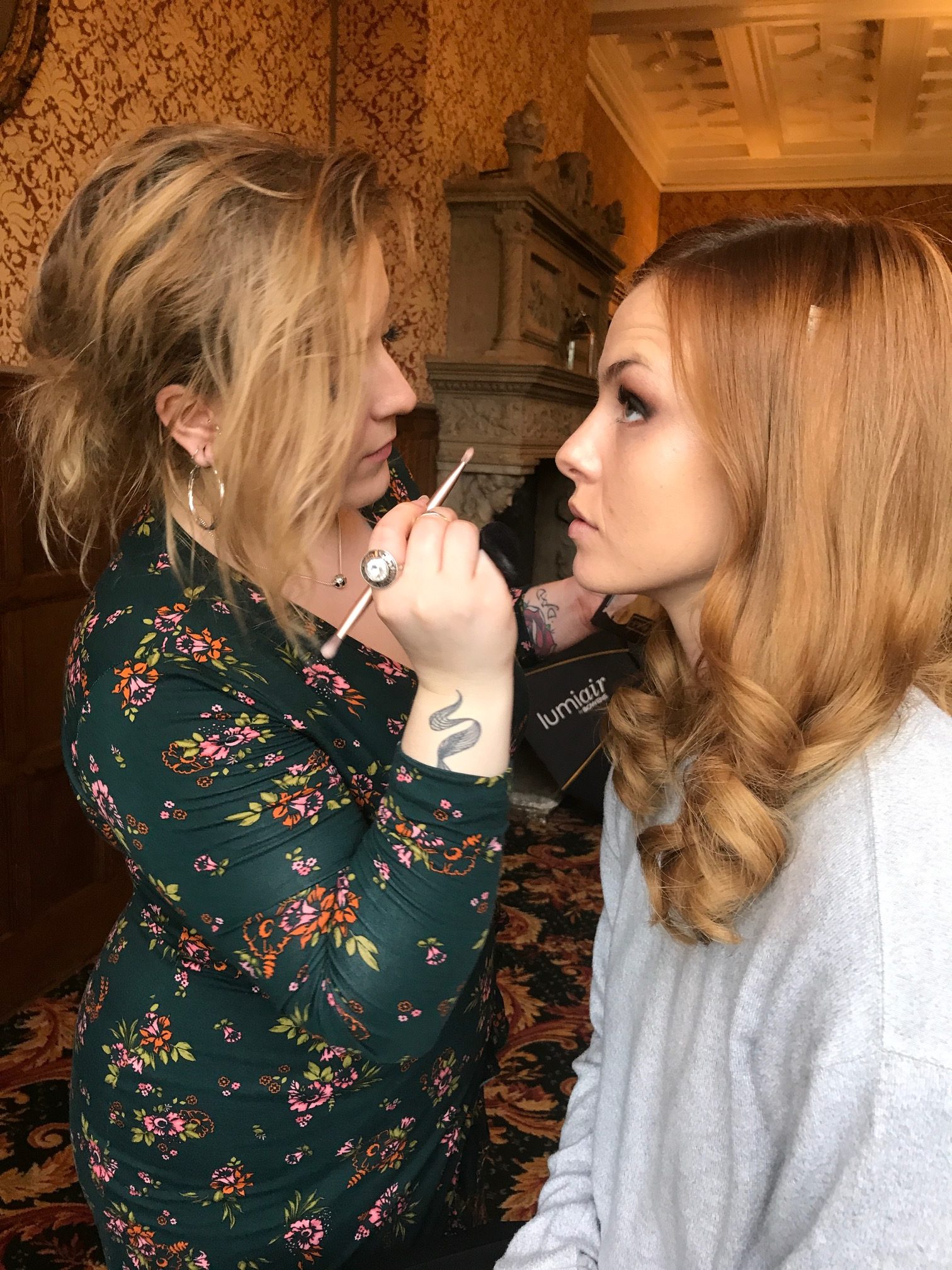 Back in June we shot for Hair Magazine's September issue to show how timeless and elegant our Gold Class hair extensions really are.   If you thought that our hair extensions were just for celebrities then think again. With ages ranging from 12 to 70 years old, we took six ladies to show you that age doesn't matter when it comes to using our hair extensions for lengthening, boosting volume or adding some colour contrasts. It's all about creating a natural look with Gold Class and enhancing your own unique features.   We hope to give a little inspiration with these shots…enjoy!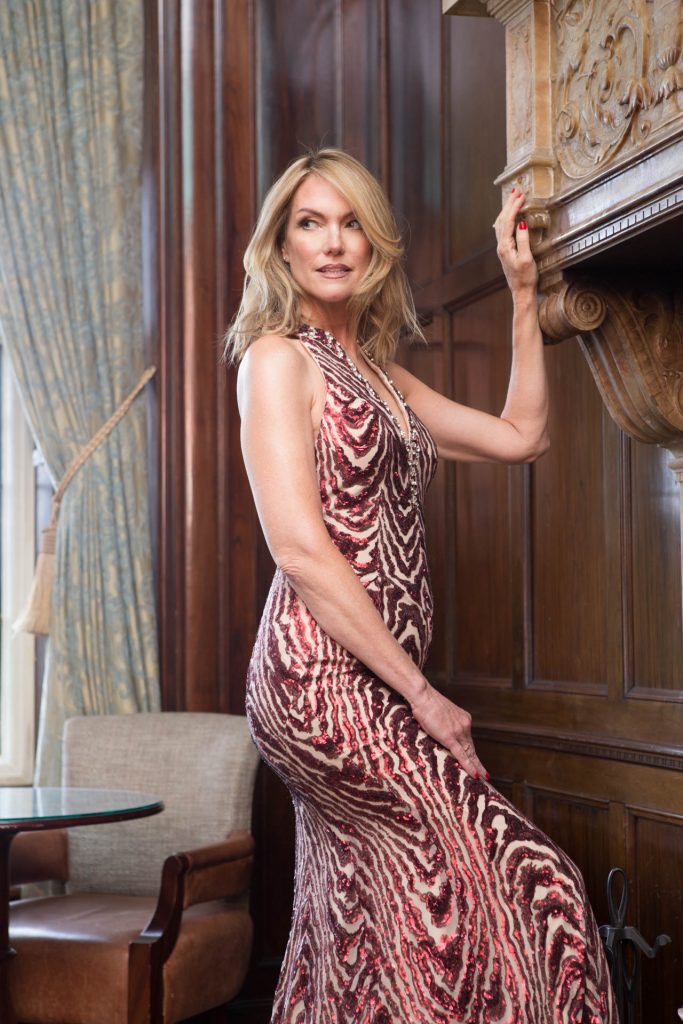 Get Arlene's Style … only a mere 25 strands have been added to Arlene's hair. The one row of pre-bonded extensions custom blended our Colours 8 – Bronzed and 11 – Iced Mocha to add some depth to her colour and a little volume, but here the extensions help add more texture and hold the style created.
Styling with L'Oreal Tecnipli Rootspray before using GHD large barrel tongs the lengths, and not the ends, to create a natural boho look, enhanced with a little R+Co Badlands Dry Shampoo to add texture.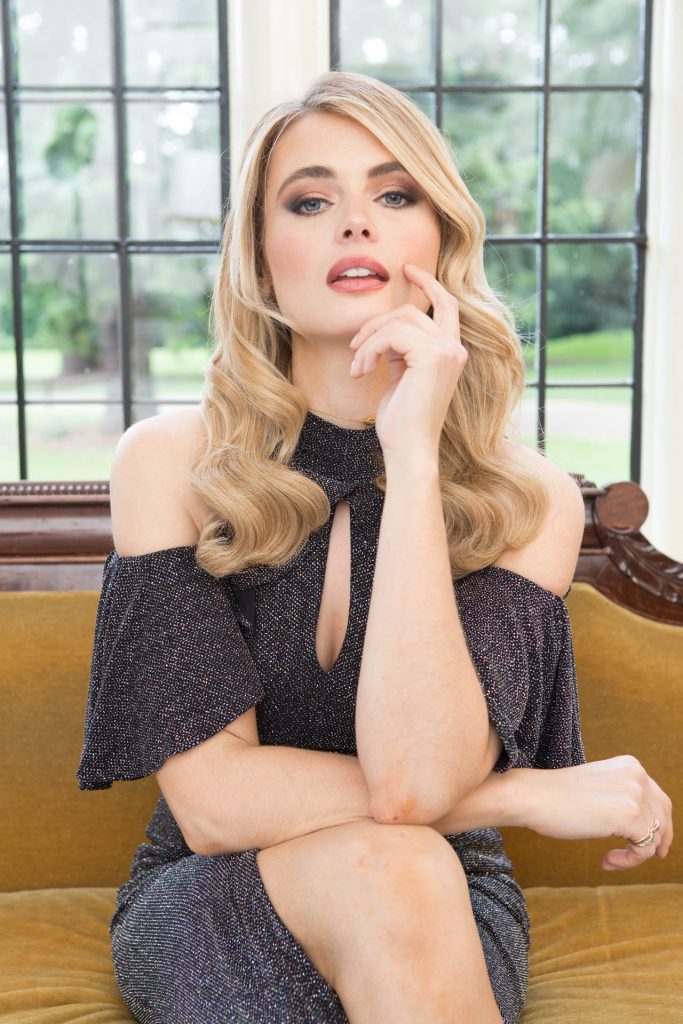 Re-create Laura's locks …. In an instant with the Gold Class luxury Clip In hairpiece for that special night out. Laura's shade is London Gold and fits perfectly to her head shape, discreetly and securely; giving your tresses lengths upto 50cm and plenty of volume, being equivalent to a full head of permanent extensions.   Being of the highest quality hair, these clip-ins are the ultimate instant transformation for your hair.
And styling couldn't be easier for you too, as you can pre-curl the hair on the Hair Hanger using GHD medium tongs and finishing with just using a little Gold Class Argan Oil to hold fly away strands and add shine to the hair.
Once applied, the curls were gently brushed through to leave this full on glamour look perfect for a special night out.
Don't worry, your Gold Class extensionist will help colour match the perfect one for you, fit the hairpiece and show you exactly how you can re-fit it yourself and care for the extensions so nobody will ever know they are not your own locks!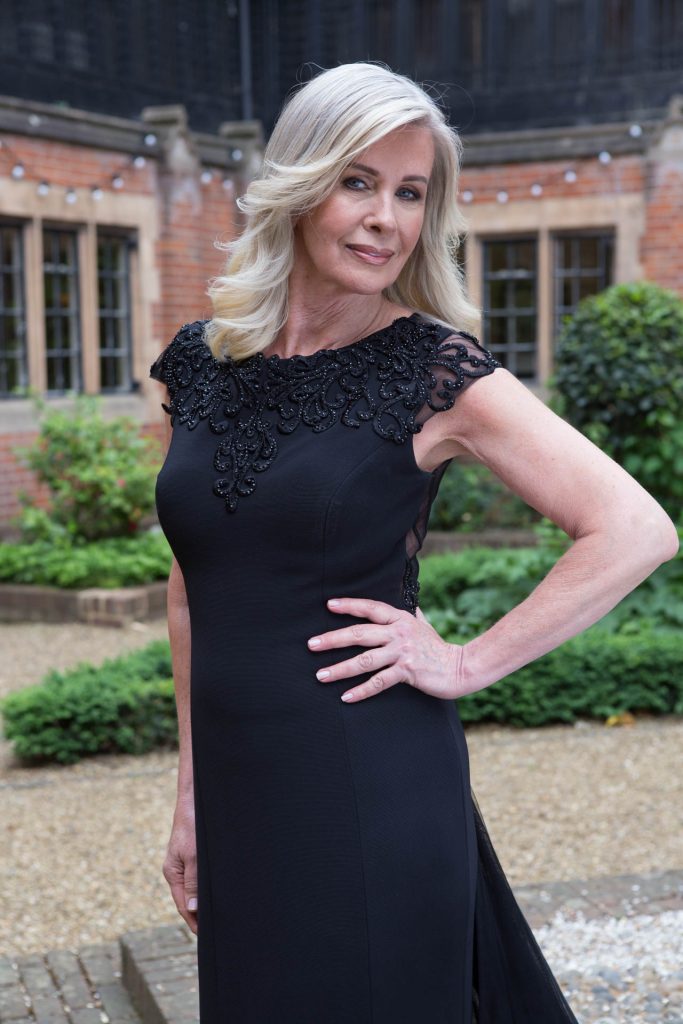 Copy Pirjo effortless look… Craving re-gaining the volume her hair once had, our Clip In was customised into two parts to add at the sides of the head to frame her face and hold the hair in place.   Using Platinum Gold colour to blend with Pirjo's hair colour and curling her hair back away from her face with GHD medium tongs.
This is a great alternative for those adverse to some permanent extensions and is low impact for those with thinner hair to ensure your hair and scalp health remains healthy.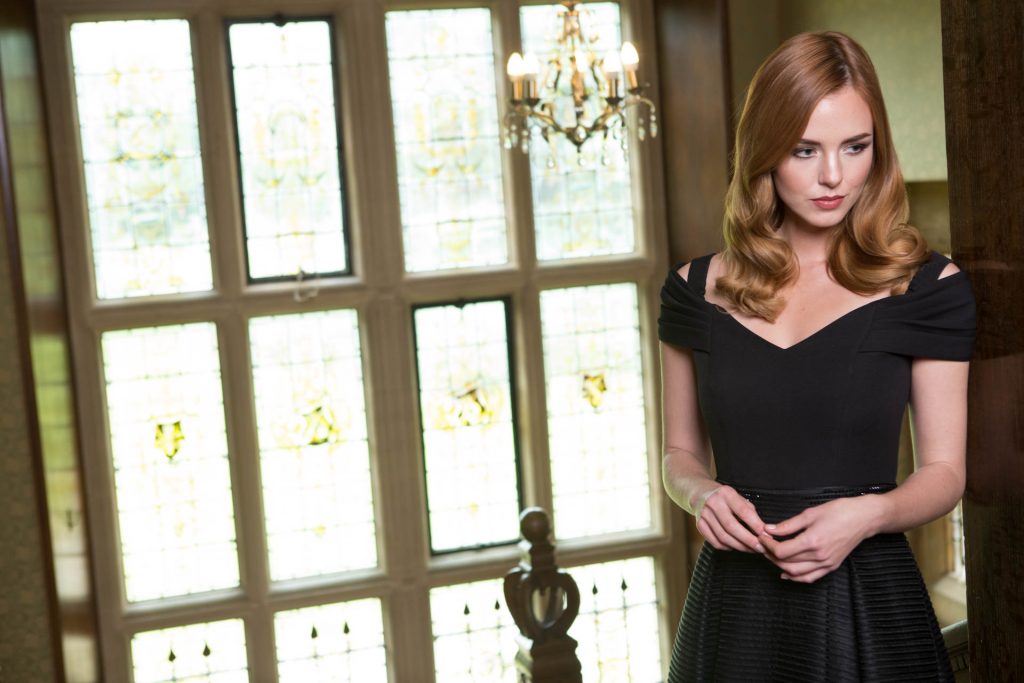 Daisy … our vibrant Indian Cinnibar Clip-Ins is cut to the length of Daisy's own hair and is used to add body and volume before styling with soft curls. This is a look which never dates and shows off the beautiful colour and gloss of Daisy's own hair.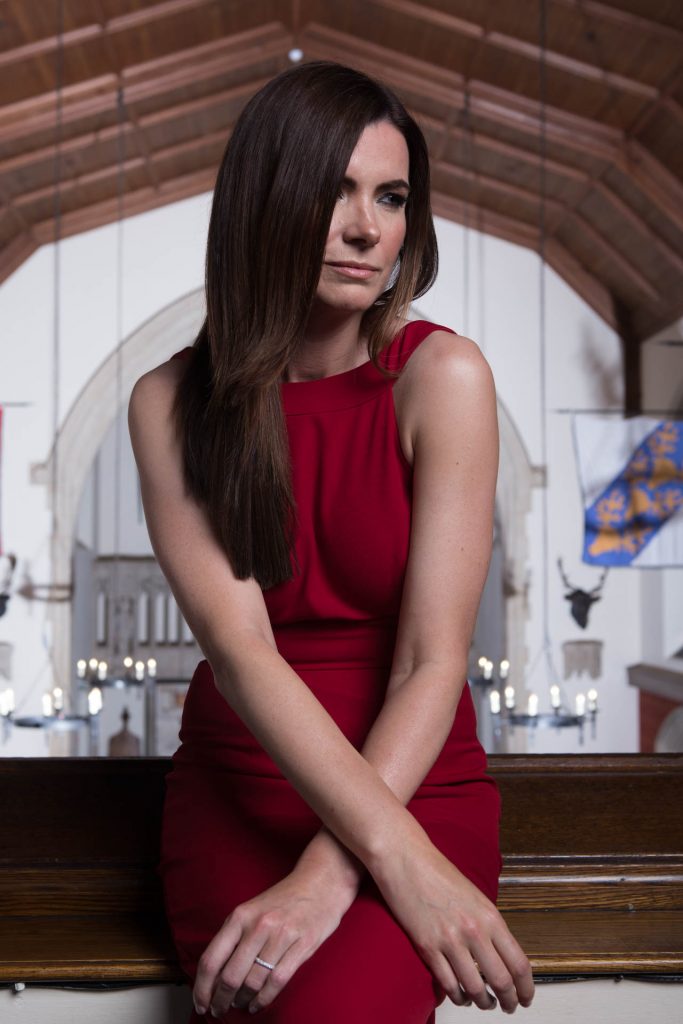 Get Karen's Style … for the first time extensions wearer, Tape Hair is a perfect solution to try them. Here, around 20 strips of tapes were expertly applied to add approximately half a head of volume hair ensuring that when trimmed into a blunt one-length, her hair looked full of body.
Sandwiching Mello Mocha and Rich Truffle colours adds depth and warm to the style, finished by straightening the hair for an on-trend uber-sleek style.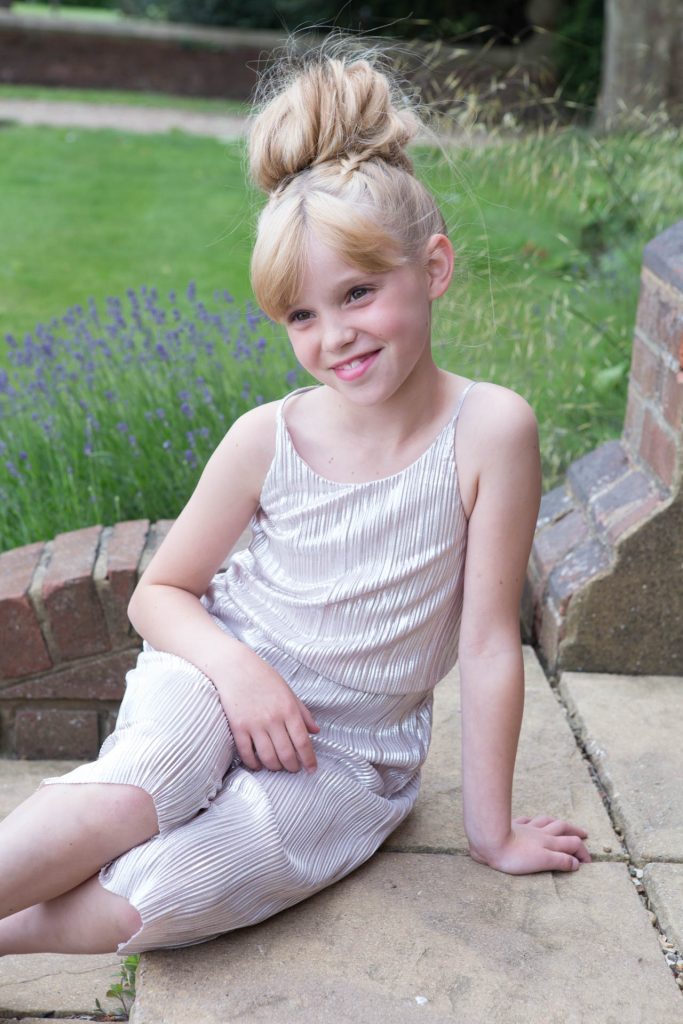 And finally, Sady's look … is the perfect bridesmaid look for any little girl.   After plaiting her own hair into a ponytail; a Gold Class hair piece was clipped around and twisted into a messy bun and secured in place with a few pins. Opting for a few shades darker than your own hair, adds some contrast and can also help make your look more realistic.
Hope you like the extra exclusive behind the scenes pictures to share with you to get an idea about our shoot.
Have we changed your minds about how our Gold Class hair extensions can help fulfill your hair aspirations whatever your age?   Head to your nearest Gold Class salon to book your consultation and be one step closer to getting the hair of your dreams!With thanks to Hair Magazine.
Hair: Inanch Emir assisted by Alessandro Spitaleri of Inanch London
Photography: Abi Oshodi
MUA: Agi Zuk
Dresses: Pia Michi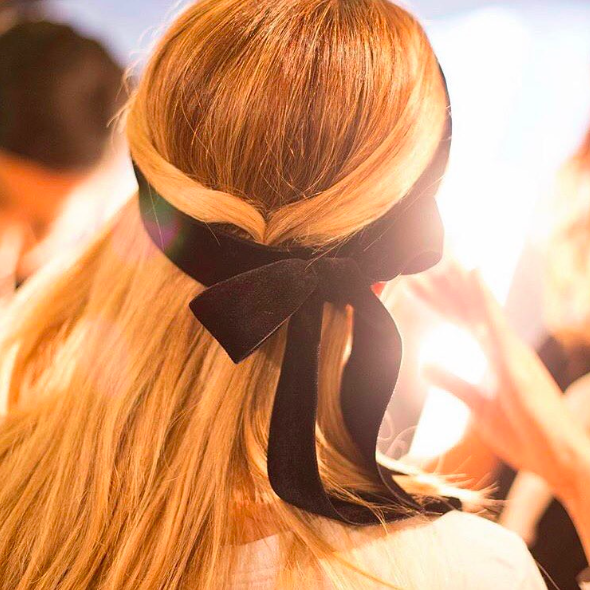 Summer has well and truly come to an end and as September is the month of Self Improvement, we thought we would inspire some change to find your perfect hair look.
This time of year has so many gorgeous autumnal hues and if you've never tried being a red head now's your chance. Lena Dunham has made the switch and by all accounts found her fire. We think our Rich Berry hue would achieve this look.
You can find more of our stunning reds on our colour chart and if you're not so daring, then our Rich Rose might be your ideal hair crush. If you're not too sure about a full block colour, then you can always blend them – ask your Gold Class extensionist for their expert advice to suit your colouring. With your colour sorted, we need to turn to styling. Cast your mind back to LFW AW17 best hair looks and this image was everywhere from Temperley London. 
So simple to recreate with your ribbon colour of choice, there's no excuse not to try it. We like this added detail of tying the sides of the hair back into a loose half-up ponytail to help give the ribbon something extra to hold to. Avoid smooth ribbons and secure with a few discreetly placed pins.
We love these messy Victoria rolls by hair icon Eugene Souleiman for Preen
Need more inspiration? Browse The Telegraph Fashion 41 of the Best Hair Looks for AW17 here.
We will keep harping on about healthy hair looks and this really starts with good hair care. Treat yourself to our new look aftercare range and our Conditioning Boost to really add extra nutrients to your locks and add shine. With the changeable weather, we really recommend having some supplies in your handbag too like our brush and Argan Oil to add to the ends of your hair and fight the frizz.
More tips on healthy hair can be found in our previous blog or get in touch with your nearest Gold Class salon to organize a hair health check.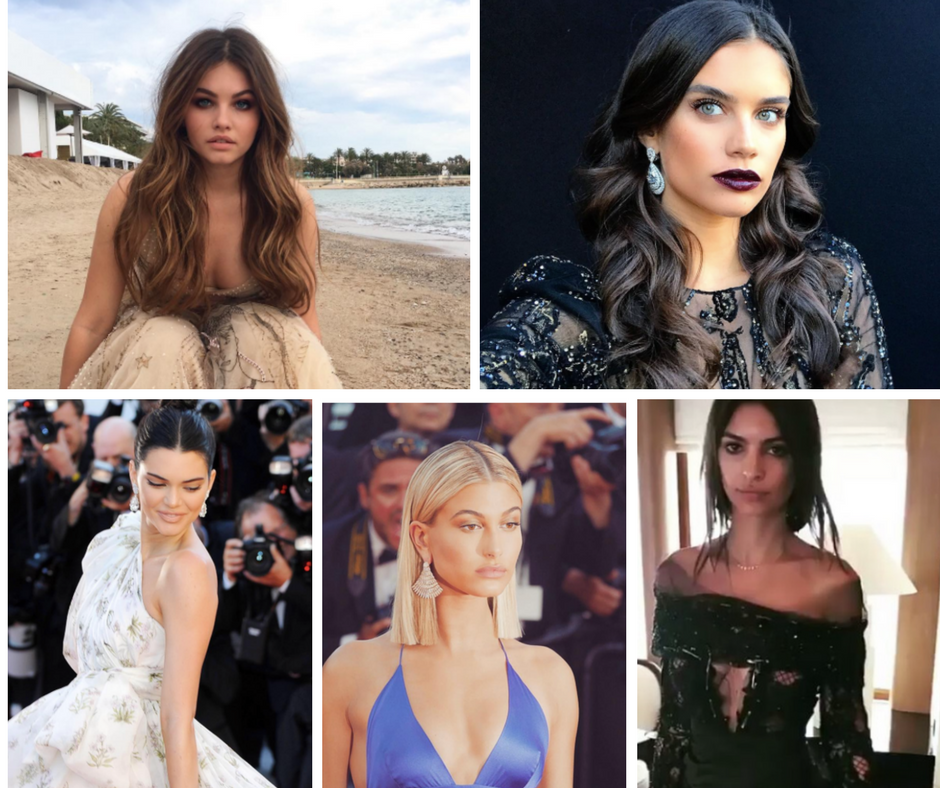 We love awards season and Cannes Film Festival is definitely one of our favourites. So we thought we would share with you our five favourite looks straight from the red carpet.
Kendall Jenner
Kendall turned heads in her stunning La Perla couture, complimented by her simple yet sophisticated slick-back-bun. Complete this look with Gold Class Argon Oil to keep stray hairs in check.
Thylane Blondeau
Thylane was not afraid of fly-aways, opting for an easily maintained beach wave look. Beach waves look great with ombré as it emphasises the different shades and layers in the hair. See our range of ombré clip-in hair extension shades, and talk to your extensionist about recreating this look.
Hailey Baldwin
Hailey's blunt bob is so sleek on and on trend. Mixing blonde hues like our …. give a more natural look whilst the extensions help to hold the shape and thickness of the lob on the shoulders.
Sara Sampaio
Sara Sampaio adopted a traditional red carpet chic look which beams class. Clip-in hair extensions can also recreate this look beautifully by adding volume and shape.

Check her Instagram feed for even more great looks from Cannes here.
Emily Ratajkowski
We love braids as you can dress them up or down and look great at any occasion, whether that's on the red carpet or basking in the sun. Emily opted for the messy braid look, completed with a black bow to complement her gorgeous gown.
Some of these looks can easily be mastered by yourself, but if in doubt, consult your stylist or ask your extensionist for a free colour match, fitting and styling at one of our elite salons.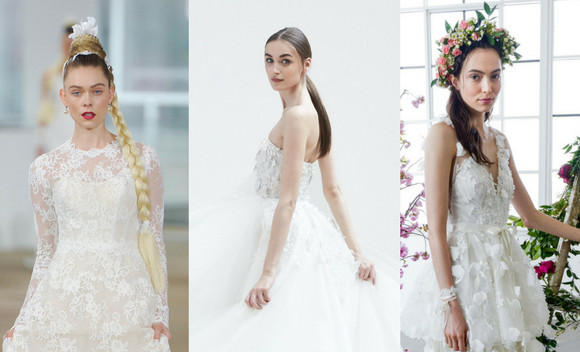 We haven't even made it to Summer 2017, yet we're looking ahead to top bridal hair trends in 2018, yikes! It's good to get ahead though and we're feeling inspired by New York Bridal Week, with bold up dos, plaits and waves leading the catwalk…
Less is more, and at Peter Langner, Marchesa and Mira Zwillinger, the up dos were kept low in neat chignons and ponytails. These sleek do's beam elegance when partnered with a white dress. They are also so quick and easy to create, so wave goodbye to the all-day wedding prep with the never-ending supply of hair pins!
As well as beaming elegance, ponytails can also be a statement of power and this look is leading trends for the SS18 bridal season. This wet-look sleeked backed style comes from shots taken from our founder's backstage work at the Pia Michi catwalk and whilst it looks simple, you might want to practice – or cheat and book in with your stylist.
If there's one thing short, long, curly and straight hair all have in common, it's that they all look super-stunning with a plait. Don't worry if you have thin hair, Gold Class Clip-In Hair Extensions can be fitted to add thickness, volume and length to the hair to create the perfect plait for your special day. Plaits went BIG at New York Bridal week with Ines Di Santo and Hayley Paige both displaying striking Rapunzel-like plaits. The benefit of having this style on your wedding day is that it will stay in place ALL DAY. So, you won't look back at your wedding day photos in 20 years and regret having a plait in your hair. They are unique, sturdy and totally timeless.
Gone is the season of straight hair and your au natural waves are breaking free! Beautiful boho unstructured locks are all the rage for SS18 bridal season, with stylists rebelling against over-styled, fussy, old fashioned wedding hair. Jenny Packham's crimpled hair and hidden plaits will most certainly turn-heads as you walk down the aisle. This amorous, boho-inspired hairstyle is perfect for ladies who are looking for a bold and low-maintenance way to wear their tresses down.
To enhance your big day 'do' and recreate these beautiful styles, book in for Gold Class Hair Extensions with one of our selected salons.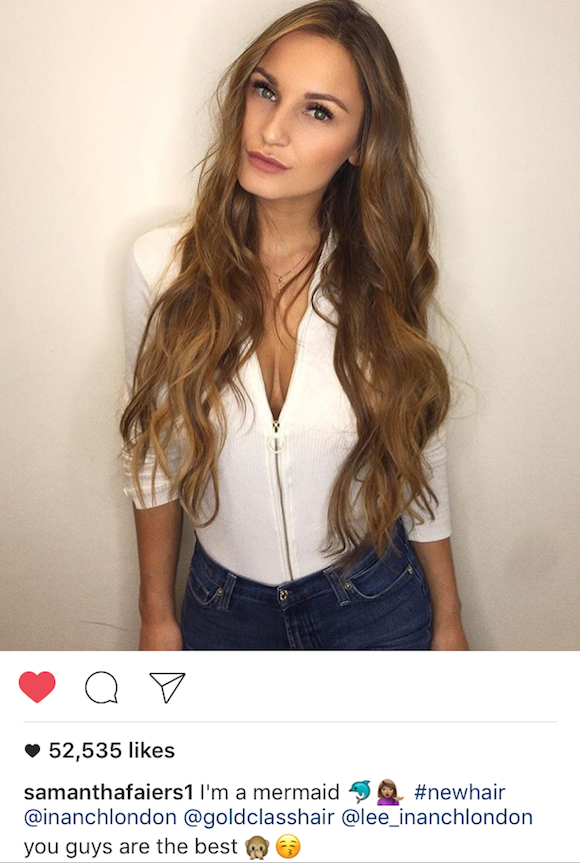 Long standing Gold Class client, Sam Faiers, unleashed her new long and luscious mane of hair last week. She unveiled her gorgeous Gold Class "mermaid" locks on Instagram, stating "I'm a mermaid @inanchlondon @goldclasshair @lee_inanchlondon you guys are the best " causing floods of enquires inundating our Gold Class flagship salon, Inanch London.
"How can this look be recreated?", many have asked.
The beautiful warm colour tones used by Lee McCrudden at Inanch London and bespoke shades of Gold Class Hair were applied by Inanch Emir herself. 150 strands, measuring 50cm in length were applied, consisting of three Gold Class shades, named; Walnut, Bronzed and London Gold, all blending seamlessly to reveal natural and healthy looking hair that are #SimplyGoldClass. Her magnificent mane was then styled using large GHD irons to create mermaid like soft beach waves.
"Why so long?", others have asked.
We love to show the versatility and natural look of our hair extensions even with a significant change. Sam wanted to go longer on this occasion so what better way to demonstrate this by adding extreme length to the hair and creating more volume – all resulting in an effortlessly gorgeous wavy style which fell to Sam's waist.
Sam opted for the ponytail look as she attended the launch of the new Gold Class Clip-In range at the Hippodrome Casino in London just days after revealing the new look, showing that the style and seamless application of the hair can look great no matter the style or occasion.
As the new year approaches, maybe you could get a new hair-do too! And why wouldn't you want to look like a mermaid? Book your consultation with an elite Gold Class salon now.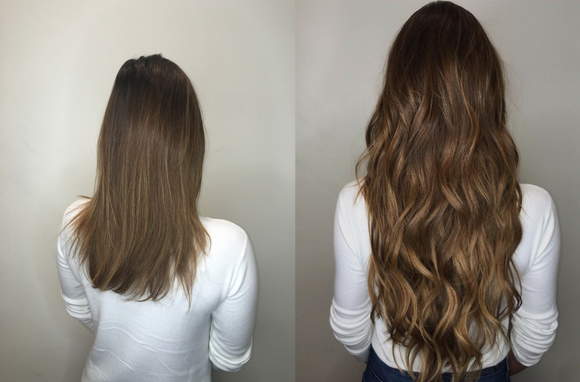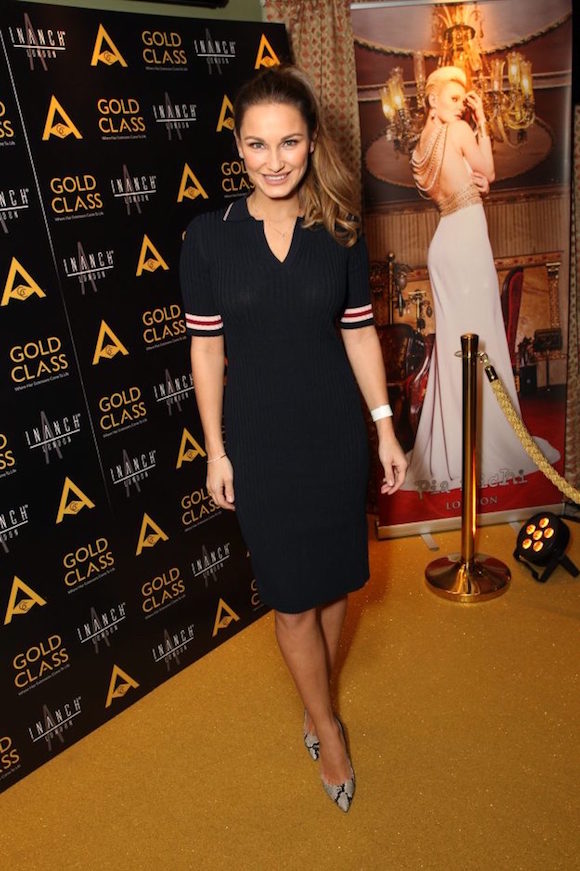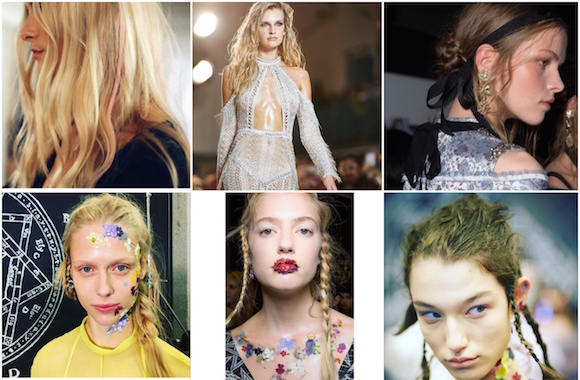 LFW has been and gone and we couldn't resist a little review of SS17. We know it seems a really long way off but these styles are too good not to recreate now!
Understated
From the subtle pink strands in the model's hair at Temperley show; to Carolina Herrera's no-fuss updo and natural texture embraced at most shows.
Mini plaits
The Preen show highlighted the mini plait in various forms. We just can't choose a favourite.
Wet Look
These trends seem to have been running for a while but instead of the sleeked back look we saw Julian MacDonald embrace the natural waves to create a beach babe style. Topshop also sported a similar look albeit a little less wet and more spritz look.
Extreme side
Phillip Lim's collection took the hair parting right over to one side and to great effect with wispy strands softening the style.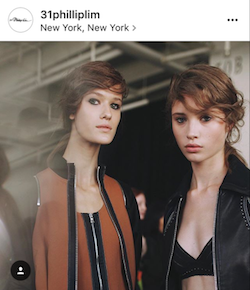 Accessories
Our favourite look has to be Erdem's understated ribbon which looks effortless and a must try! Rodarte, on the other hand, took a more romantic view leaving the models hair natural and accessorising liberally. We can see this working for bridal styles next year.
Want to see more? We recommend browsing the galleries at Creative Head's Runway and let us know the looks you will be trying at home.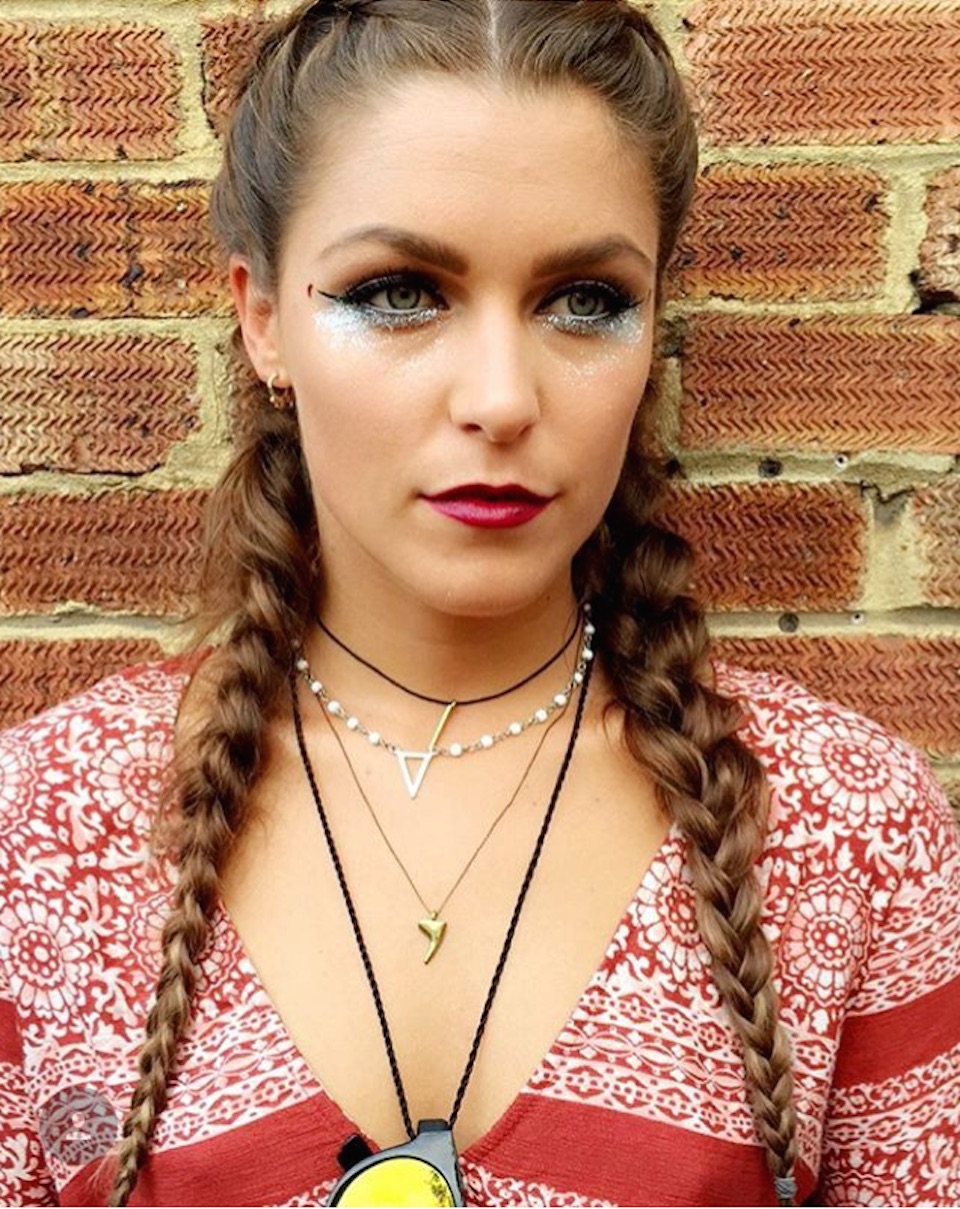 Festival season is here and with Glastonbury this weekend, we thought we would pick some key trends to try to cover the whole weekend.
And getting you through this are your kit bag essentials. Make sure you have packed your Small Travel Brush, Protein Spray and SilkyHairDays™.
DAY 1… And whilst your hair is clean, wear your hair down and look effortless with some undone waves. Top tip: reduce the amount of conditioner you normally use when washing your hair, so it doesn't weigh it down. Then scrunch dry on a medium to low heat to create your soft waves.
Brush your hair through and sleep in your SilkyHairDays™ cap to protect your hair & keep it clean overnight.
DAY 2 … Boxer Plaits are THE festival braid for 2016 since Kylie Jenner's Coachella rainbow one's. We spotted these on Gold Class devotee Charlotte Holmes at last weekend's Wildlife festival and expertly done by Vessy at Inanch London.
Top Tip: Damp them down and add a spritz of the Protein Spray & sleep in them overnight (in your SilkyHairDays™ cap) to prep your look for tomorrow.
DAY 3 … Undo your plaits and behold effective waves. Plenty of texture just needs some statement embellishments such as an oversized flower like Vanessa Hudgen wore at Coachella. Check out her hair extension prep for Coachella here and big respect to Salon Nine Zero One in LA for her super long tresses.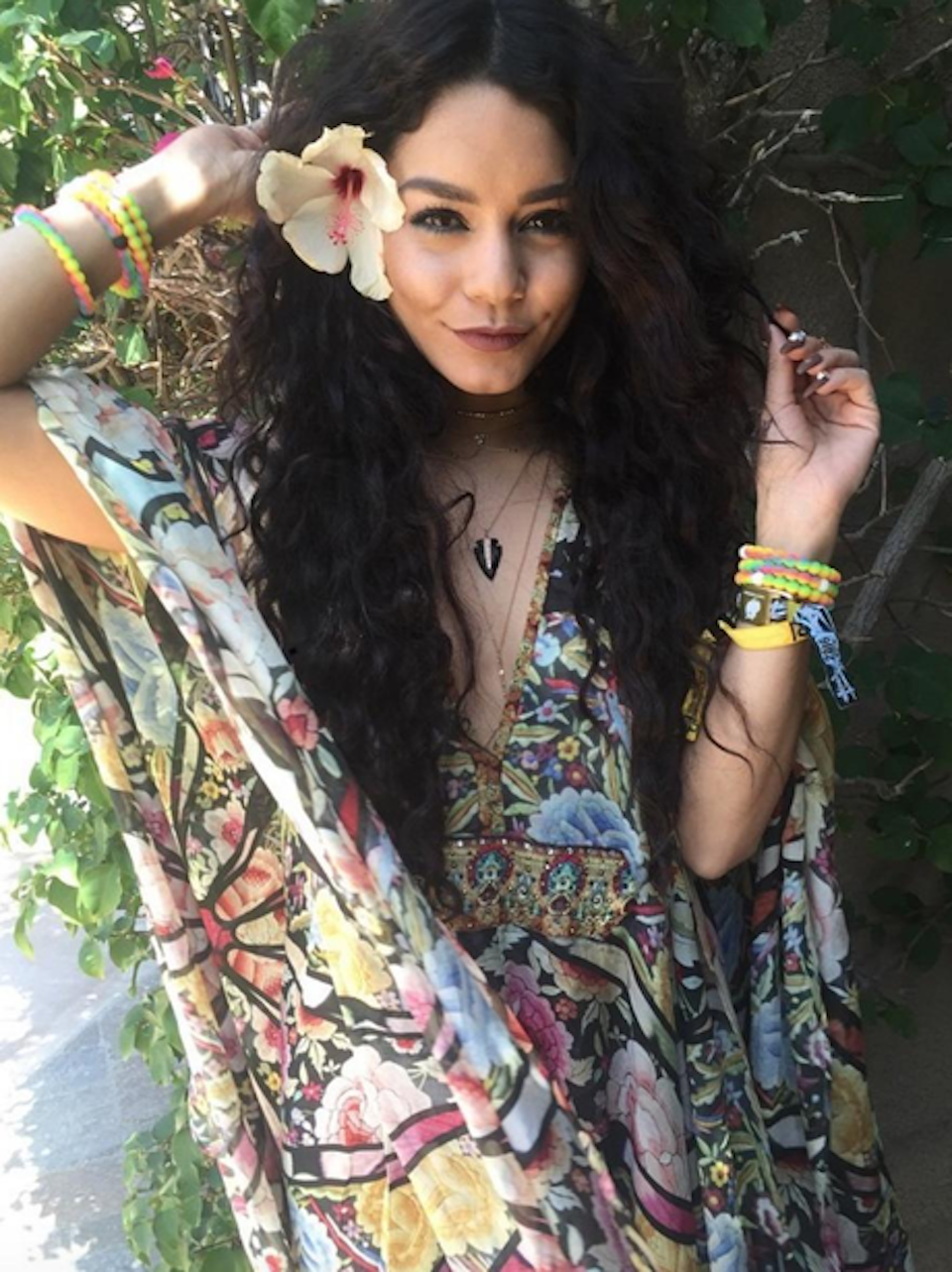 For more celebrity festival style hair inspiration check out our friends at Glamour Mag here.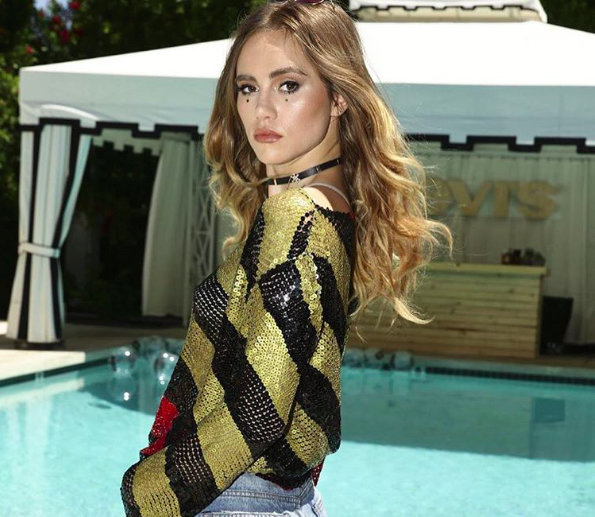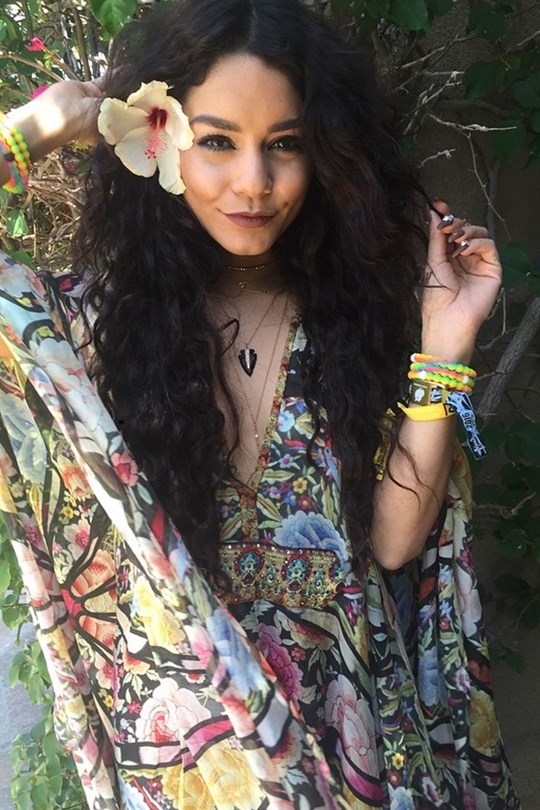 The first of two-weekend festivals in the Californian dessert have set the festival hair fashion for the summer ahead. We've selected three looks for any Gold Class girl to rock festival or just casual weekend style.
GLAMOUR
You just can't hide it despite the low-key normal festival theme. Model Suki Waterhouse pulls effortless glamour off perfectly with her long tousled tresses. Get her look with our London Gold & Champagne colours in 50cm & with a good coverage of our Protein Spray to protect the locks from drying out in the sunshine.
PLAITS
A staple at any festival, and pretty much any day we feel like right now. Whilst everyone else tries out the pigtail plaits of Kylie Jenner try making lots of small plaits before bed and using your SilkyHairDays Cap [LINK] to keep your hair in place & nourished overnight; the next morning this will give you an incredible wave to your hair aka Vanessa Hudgens. Boho chic.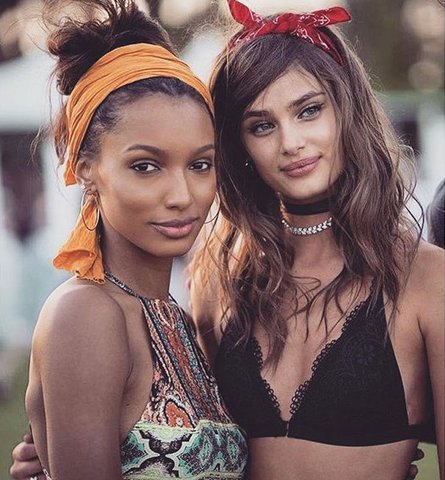 BANDANA
The ultimate hair accessory and perfect for that second day to hide any bad hair. Wear it with an updo to hold back any stray strands or set back just for show. We love either way & love that it lets us inject some new colour to our style too.
Every self-respecting hair bunny also needs to take care of their hair extensions to protect them so make sure you have the Gold Class Shampoo & Conditioner at hand next to the bath when you get home to soak away the festival sand or mud;and indulge in a little Conditioning Boost too.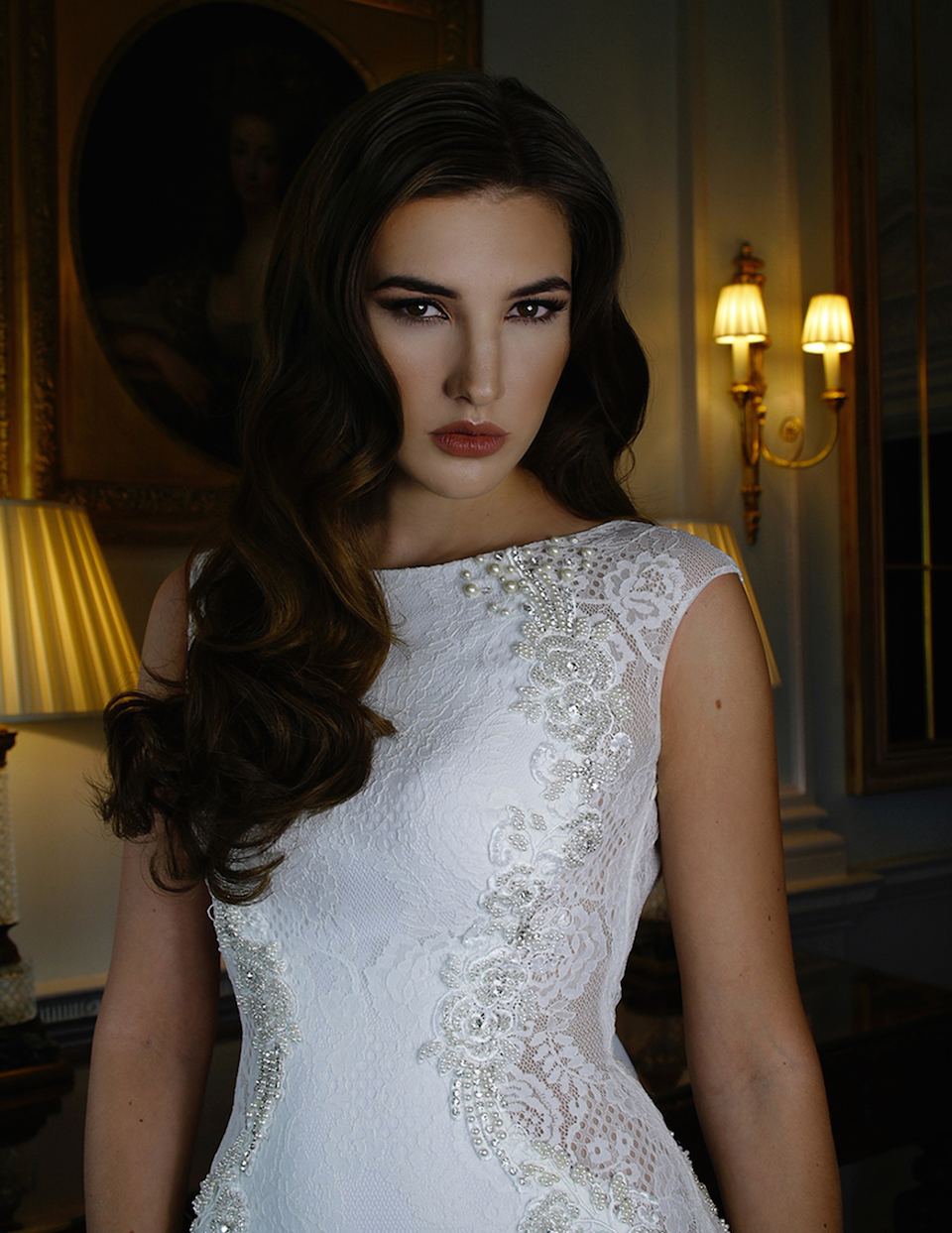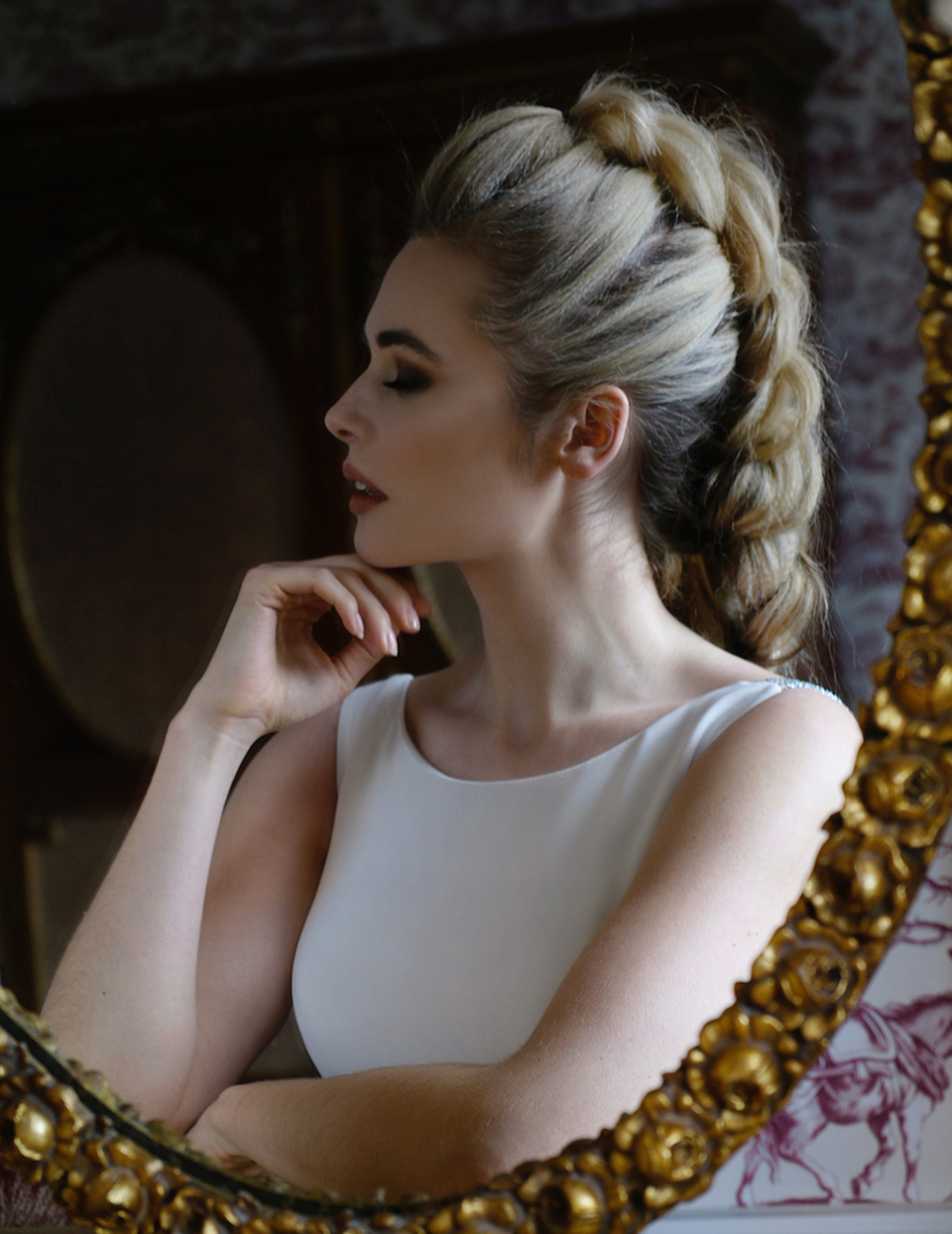 The date has been set, the dress found. Now it's time to start planning your most important hairstyle ever and our founder, Inanch, counts us down:
12 months to go…
It's never too early to start talking about wedding day hair, especially if you're planning on growing your hair or changing colour, that way your hairdresser can book in all the appointments you need in advance.
10 months to go…
As soon as you've sorted your venue, tell your hairdresser. They may also need to book time out of the salon to come and do your hair so the more notice you can give the better, advises Inanch.
9 months to go…
Now is the time to start thinking about the health of your hair so that it looks it's best. As well as booking in for in-salon conditioning treatments at every appointment, make sure you're using an at-home mask once a week at home. We love Philip Kingsely's Elasticizer. I know it sounds boring but it really does make a difference and when you've put so much time and effort into every other aspect of your big day doesn't it make sense?
6 months to go…
The dress is ordered, time to show your stylist. Now is when you can actually start planning your look. Take into consideration if you're wearing a veil or hair accessory or if you want to to be able to change your hair for the evening party. Take a look at our collections for more hair inspiration.
5 months to go…

Nearly all of my brides wear extensions as it makes such a difference to the appearance of your hair for photos. Try them out before your big day to get used to how they feel in your hair and to try the look you want with them to check you can't see any bonds.
3 months to go…
If you have your accessories and veil then have a trial of your hairstyle with your hairdresser. I always get my brides to try and keep the style in place for as long as they can after the appointment – rather than taking it down straight away – to get a feel for how comfortable it is and to check that it stays in place more than just a few hours!
2 weeks to go…
This is the time to get your ends trimmed and your roots and colour sorted. By having your cut and colour done a few weeks before your big day it will still look really fresh but more natural.
1 week to go…
If you've decided to opt for extension then now is the time to get them in.
To book your bridal hair consultation talk to one of our Gold Class extensionists at our select salons around the UK.