Category Archives:
Meet the Team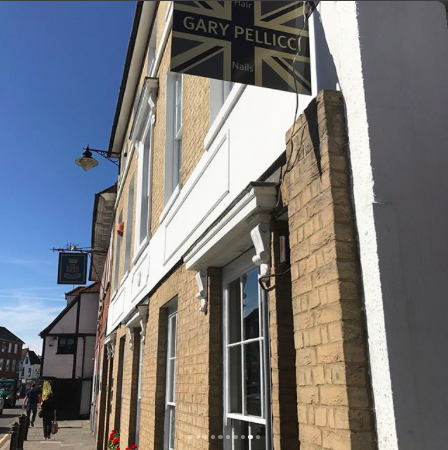 Gary Pellicci salon joined the Gold Class family a few months back and Inanch went in to train the team back in July 2017. Whilst they had worked with extensions a few years ago, they wanted to offer their clients something different and re-train their team to offer the best hair extension service to their clients.     We caught up with their team to find out more about the beautiful Grade2 listed salon, the extensionists, and their style.
Tell us about your typical hair extension client?   Our typical hair extension client is looking for a little more length but mainly thickness. We have varied ages, the younger clients tend to want the length and thickness and the more mature client generally wants more body and thickness to their hair. Having a few strands placed either side of the head has been popular for a little more thickness and makes a huge difference to the client in terms of style options and confidence.
Which celeb is the most requested hair icon your clients want to emulate?  In the main, we are asked for Nicole Scherzinger, Cheryl Cole or Jennifer Lopez, who all have long glamorous locks.
Let's see an example of your Gold Class work and share how you achieved this look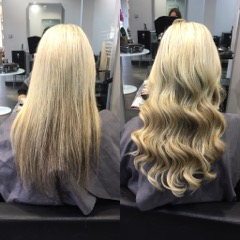 The client wanted a little bit of length but mainly thickness; choosing two-colours, 17 & 14 to mixed together in halves with quarters to blend with the client's hair and create a more natural look. Altogether we only used 100 strands in 40cm length.
Once the hair extensions were applied and then cut to blend and finish the style, the hair was curled with a wand in medium-sized sections before we gently brushed them out using the Gold Class brush to form a soft wave.
What hair care tip you share with your extension clients for better maintenance.  For maintenance, I advised my client to use the Gold Class Shampoo and Conditioner or the Philip Kingsley no scent no colour shampoo and conditioner. They are both Sulphate-free which is a must for hair extensions. I also advised my client to use the Gold Class hairbrush to prevent the bonds from getting tangled and to use when the hair is dry. Good maintenance is key as it keeps the hair silky smooth and the hair bonds separated.
Tell us about the style of your salon, your team, and your ethos. Gary Pellicci offers their clients a professional but friendly atmosphere within a beautiful Grade 2 listed building in the heart of Ongar. The interior is spacious, elegant and understated with a passionate team who strive to offer each client the very best in client care and technical skills.
What made you want to work with Gold Class Hair?  We wanted to work with Gold Class hair as we had been interested in training in hair extensions for a long time. There are many brands available but Gold Class hair stood out from the rest with its exceptional quality. I also like its exclusivity and the natural look you can achieve from mixing the colours which offers clients a bespoke service.
Tell us a little bit about yourself.  What do you like doing on your day off? Who inspires you? Which celeb do you want to do their hair?
Louise Gergiou: I have been in the hairdressing industry for 12 years and qualified for 10 years. I have always wanted to be a hairdresser from a young age. I love what I do as you get a lot of job satisfaction from making people feel happy and good about themselves. In my free time I enjoy socialising, spending time with my family and friends. I enjoy eating out and trying new places in London. The celebs hair who I would like to do the most is Nicole Scherzinger as she always has long luscious locks!
Inanch Emir inspires me on how successful her business is. Inanch trained at Enfield College where I also trained and it's amazing to see how far she has come. I was lucky enough to spend the day with Inanch at her salon for training which was great to watch her work and I hope, eventually with lots of practice I become that good and quick at Gold Class extensions!
Chelsea Killick: I have been qualified in hairdressing for 4 years. In my spare time, I like to make the most of my time with my 3-year old daughter. I originally trained in London and I am inspired by the hairdresser, Despina Siamou. I would love to do Kate Middleton's hair.
If we are to visit you guys, tell us the best spots to visit your town? Good places to eat in our town are Smiths Brasserie, Turkwise, and the Kings Head.  Hope to see you soon.
SaveSave
SaveSave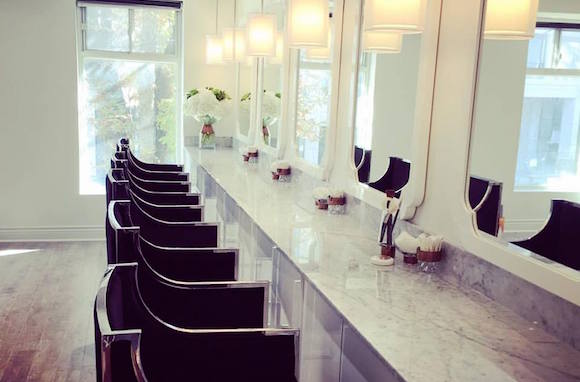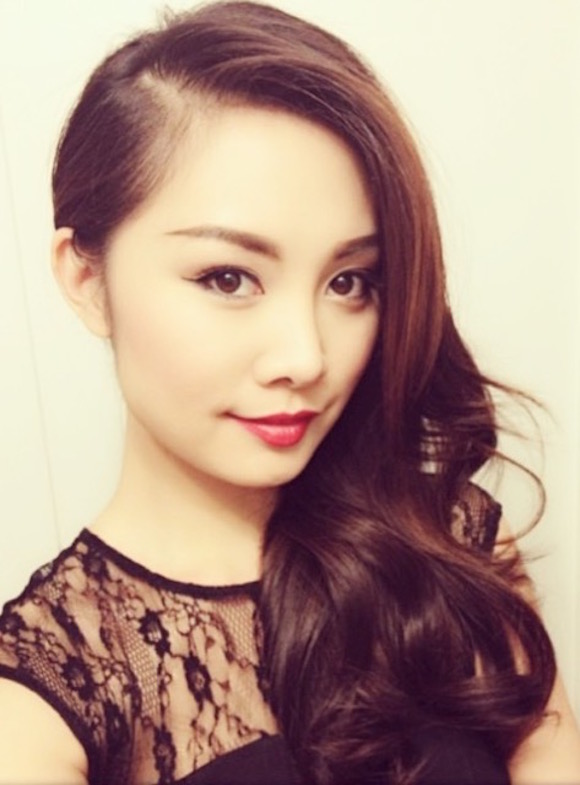 You might have noticed we have added a few new salons to our elite group, and we are super pleased that the uber stylish LAC+CO from Toronto asked to join us and bring our designer label hair to Canada. They have a similar ethos to ourselves in their work ethics and do not compromise on quality or price.
Having trained back in March, we caught up with their stylist and Extension Specialist, Thuy to find out more about their work and Canadian style.
1) Tell us about your typical hair extension client? Our typical hair extension client is after length and volume. We have a wide range of clients and we get excited helping them get the right look.
2) Which celeb is the most requested hair icon your clients want to emulate?
We get this a lot, from Shay Mitchell, JLO, Gigi or Bella Hadid and Kaia Jordan Gerber. Some great hair icons for us to re-create with hair extensions.
3) What hair care tip do you share with your extension clients for better maintenance?
I advise clients not to blow-dry their hair when it is wet. They must comb carefully holding the hair and extensions near the head so the extensions stay secure and being mindful of the bonds. Once the hair is 80% dry, then they can blow-dry it. The hair has a beautiful effect when left dry naturally. Not using unnecessary heat on your hair and the extension hair will reduce the potential damage to your hair.
4) Tell us about the style of your salon and your ethos.
LAC+CO creates enhanced natural beauty; we offer hair and beauty services. "The only way you're leaving Lac + Co is with healthy, shiny, silky strands." Yep book your flights now.
5) What made you want to work with Gold Class Hair?
Gold Class Hair has great quality and achieves the natural look that we want.
6) Tell us a little bit about yourself. What do you like doing on your day off? Who inspires you? Which celeb do you want to do the hair of?
I spend a lot of time with my family, especially with my beautiful daughter. She is almost two!
I'm inspired by Anh Cotran from LA… and of course, our very own Tony Pham from LAC+CO. It would be a dream to do JLO's hair!
7) What do you think is different about Canadian hairdressing to us Brits?
Canadians are definitely less experimental. They are more classy and natural, with slight personal interpretations.
8) If we are to visit you guys, tell us the best spots to visit in Toronto?
Best new hotel to stay at is Broadview Hotel…Soto Soto and Josos for restaurant options. Just don't forget to call by us at LAC+CO too!
Follow their work on Instagram here to see more of their work.
SaveSave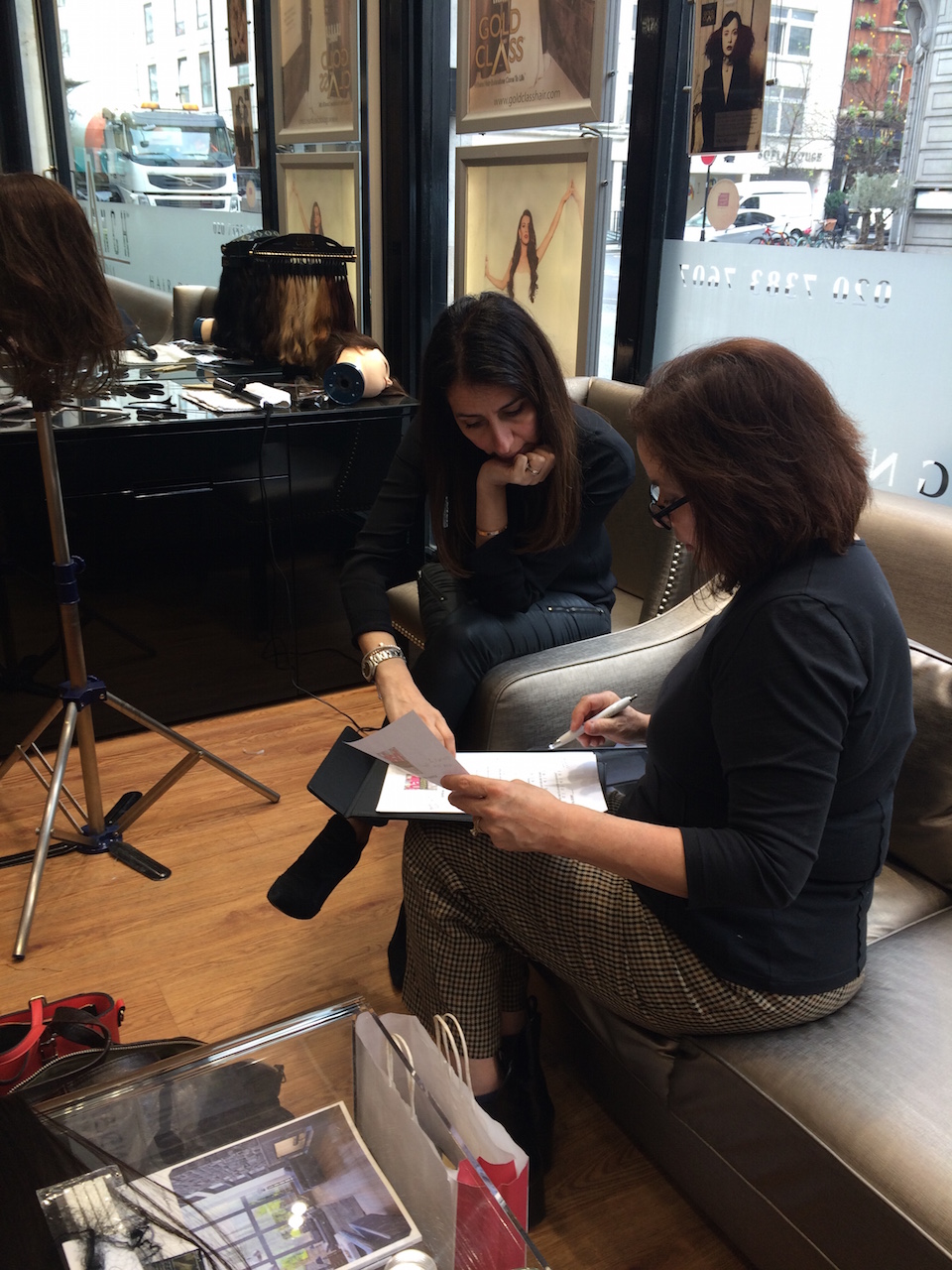 With Hair Magazine, the UK's biggest consumer hair publication, revealing their Hair Awards 2016 winners in their latest issue; we can finally reveal that our founder Inanch Emir was on the judging panel for The Cut: Best Hair Extensionist category, the accolade that she won for three years running from 2013-2015 and earning her a place in Hair Awards' prestigious Hall of Fame – the UK's first hair extensionist to accomplish this!
Editor of Hair Magazine, Linda Fox, also approached Inanch to help them find a winner for the Super 60 products and specifically the three fiercely contended hair extension product categories. As a leading hair extensions expert with 20 years of experience in the industry, Inanch was invited to test out the finalists' brands with each brand's products being rigorously tested, checking application, quality of the hair, how the hair washed, styled and lasted, before testing the removal process. The lovely Linda Fox and Sarah Clark from Hair magazine sat alongside Inanch as she and her team played with the hair and took Inanch's insights forward to decide the winners.
"I was so honoured to be asked to be an industry judge at this year's Hair Awards and since claiming a place in the Hair Awards Hall of Fame status last year, it's important that I continue to share my passion & expertise for hair extensions." Inanch Emir.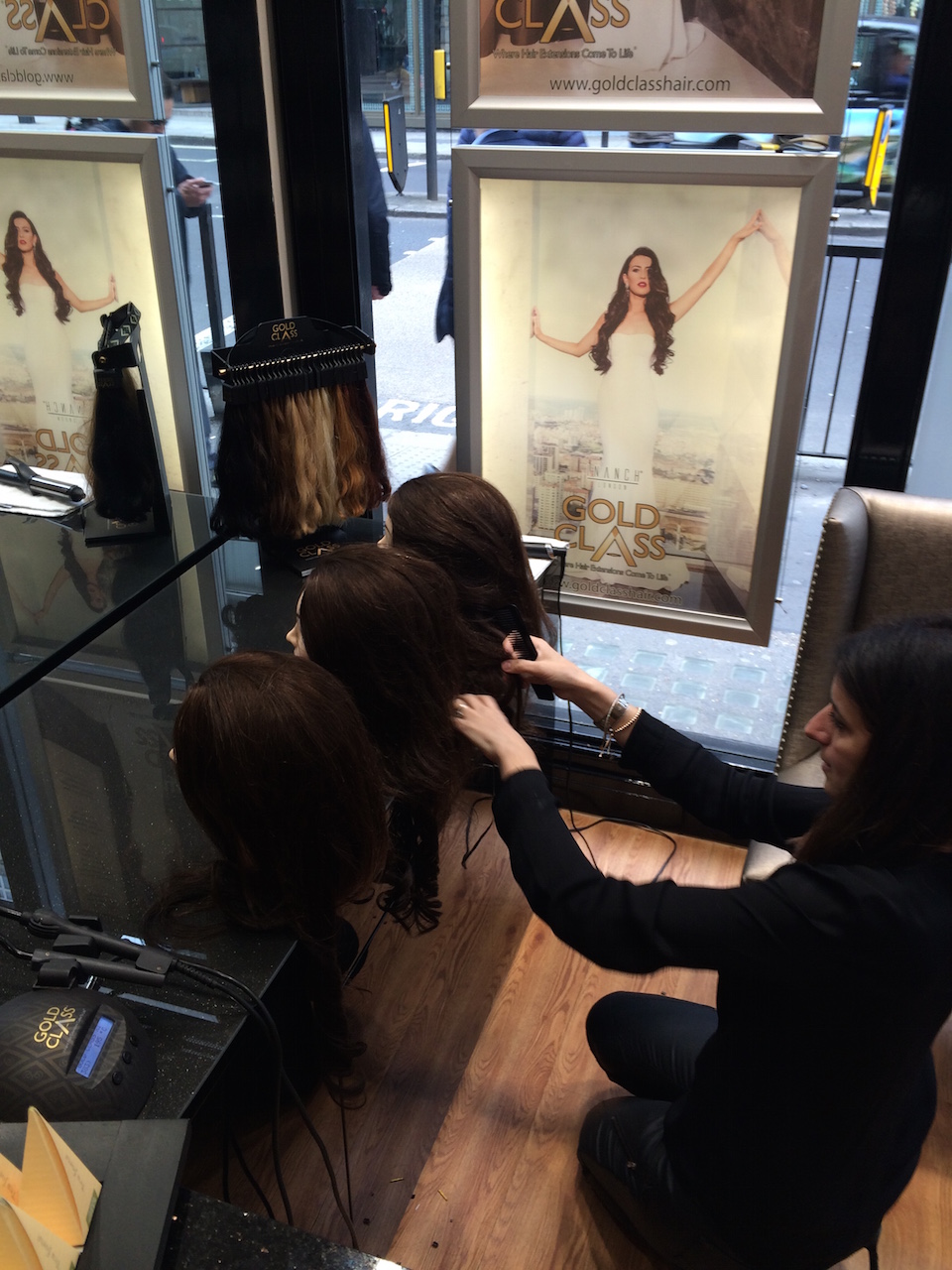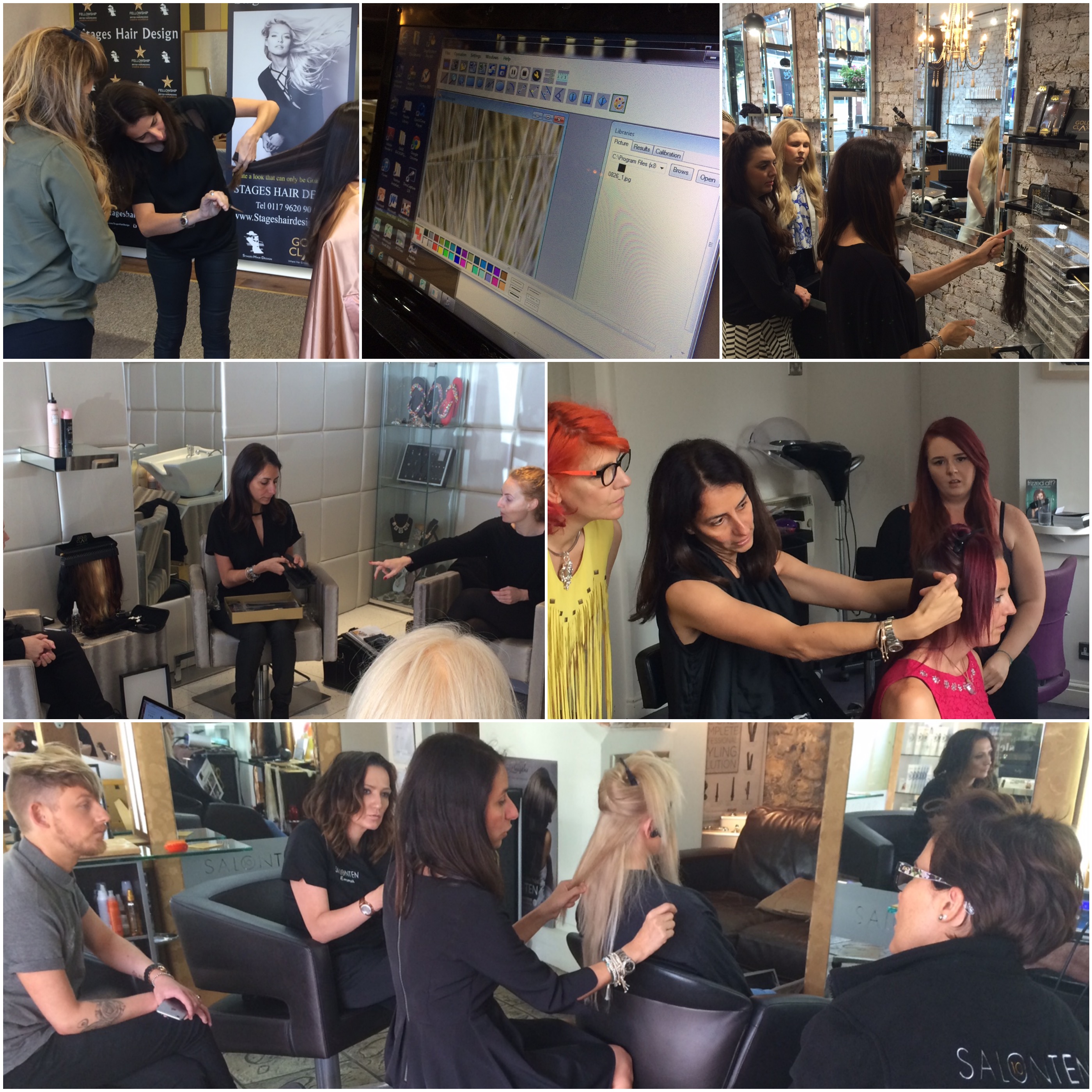 You may be wondering why we need to train our Elite 10. They are all amazing hairdressers and renowned extensionists with an astounding cumulative number of years in the industry and there's little these guys don't know about hair.
Our Elite 10 have all joined as they know the work of Inanch Emir well. The multi-award winning (and the trophy cabinet is still growing) stylist is known for her exceptional extensions work. Celebrities flock to her salon in Fiztrovia so when she created Gold Class they all knew it was special. Perfection even. Who wouldn't want to be a part of that?
Inanch, like others, has worked with many extension brands and understand about the hair quality and application methods available. In our opinion, Gold Class is the best of the best. We have the best hair quality but Inanch is so passionate about her Healthy Hair Days philosophy from everything she has learnt and this needs to be shared. You can learn more about this in our earlier blogs but it is a different way of thinking for the extensionist and ultimately the client. Scalp and hair analysis as part of the consultation and safe removal process is definitely something unique to Gold Class hair extensions.
You can see some pics from our masterclass training days here where nothing has been assumed. Inanch has taken everyone back to the beginning, talked through every bit of the hair story and shared her coveted colour blending application technique and advanced cutting for the most natural results with extensions. They will also be undergoing sessions with UNITE and Philip Kingsley to prescribe bespoke aftercare regimes.
Let us not forget too that hairdressing is ever evolving with fashion and new products. It's a brilliant industry to be involved in and share ideas and techniques. That is why we still all train, including Inanch, to keep learning and developing. The training of our Elite 10 has been more about sharing these philosophies to educate their clients, reinvigorating the extensionists with a new passion for the best hair extensions and mentoring the younger team members to bring out their skills and shine. We can't wait for them to be taking the Best Extensionist titles around the UK soon.
Why not get in touch with your Gold Class extensionist and find out for yourself why the Gold Class experience is so different from any other service. Find your local Elite 10 salon here and book a consultation soon.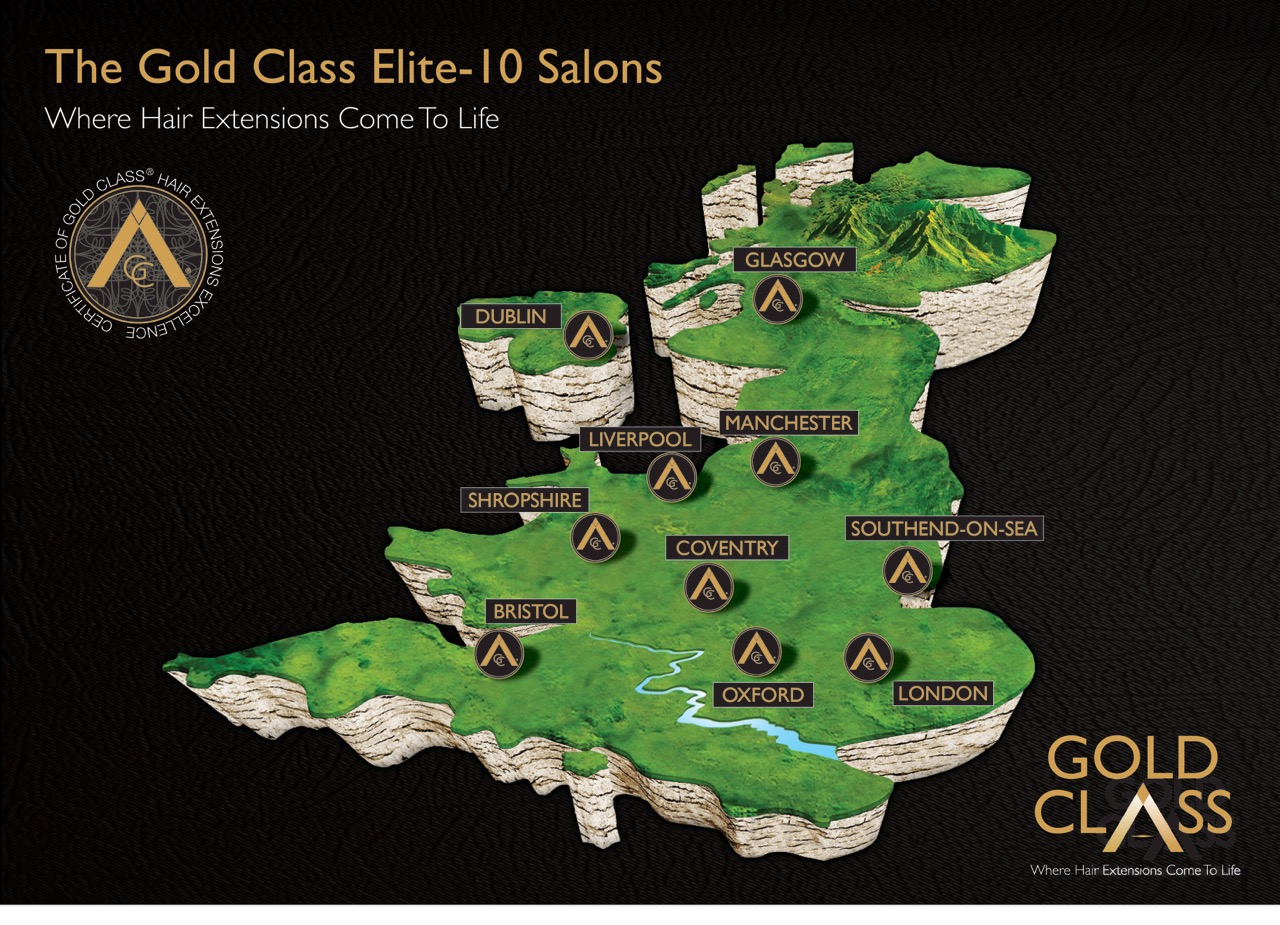 Following our search earlier in the year, we are announcing their Elite-10 salons exclusively on our Facebook page over the next ten weeks. Focusing on one salon a week, we wanted to only have ten salons to be able to maintain our brand's exclusivity whilst organically growing and supporting the salons individually. The Elite-10 salons have been selected for their experience and passion for hair extensions as well as their ability to maintain the high Gold Class standards.
First up last Friday was Shropshire based Salon Ten where Nicky and her team have a wealth of hair extension experience and are looking forward to training over summer with our founder Inanch Emir.
Spread across the UK to give greater access for our fans, the prestigious Gold Class salons will be transforming clients from September. We will look to expand the salon base further next year and if your salon is interested you can register here.
It's a really exciting time for ourselves and our Elite 10 salons – so please keep your eyes peeled as we announce more and watch each salon embrace the Gold Class Revolution!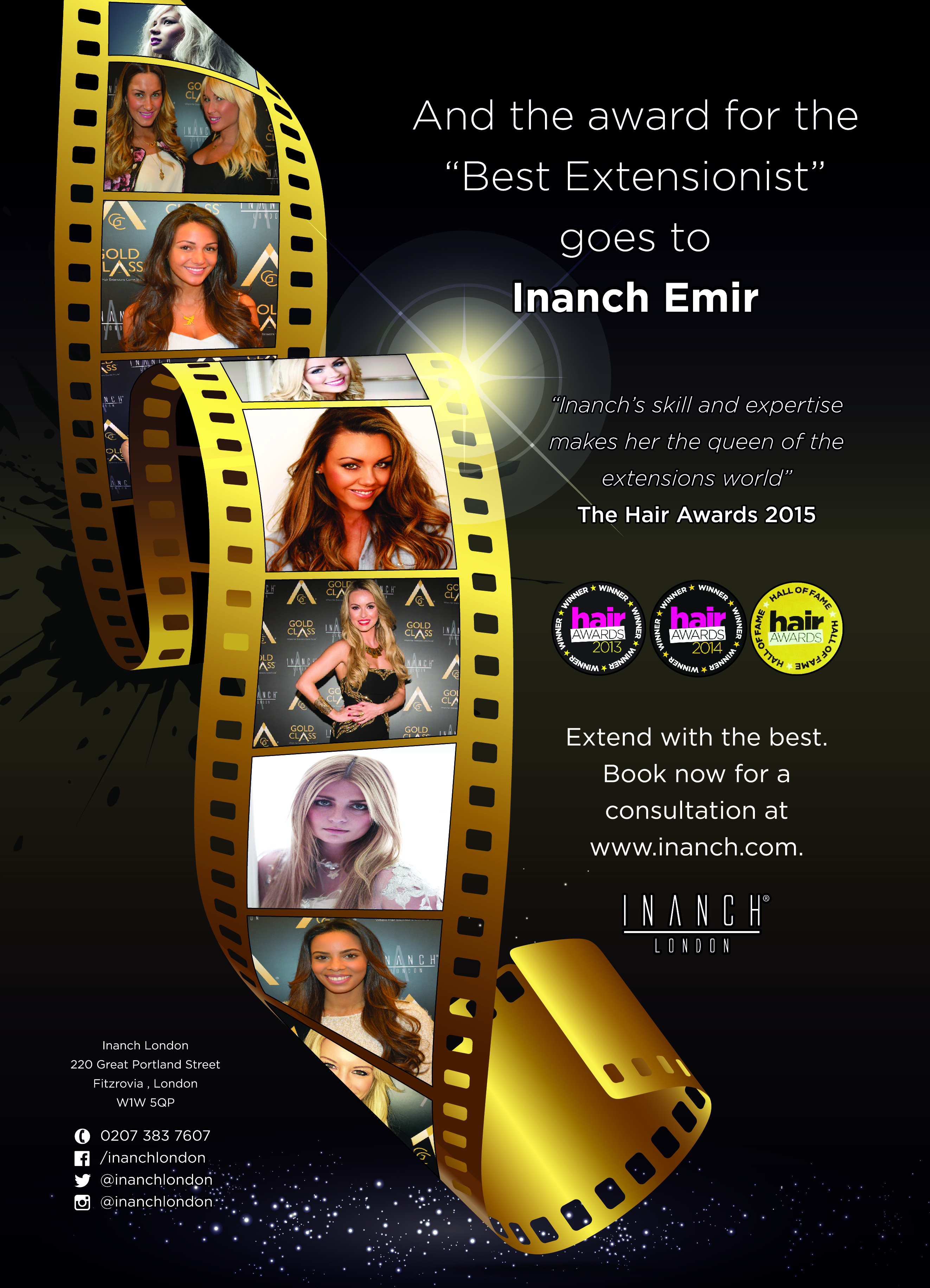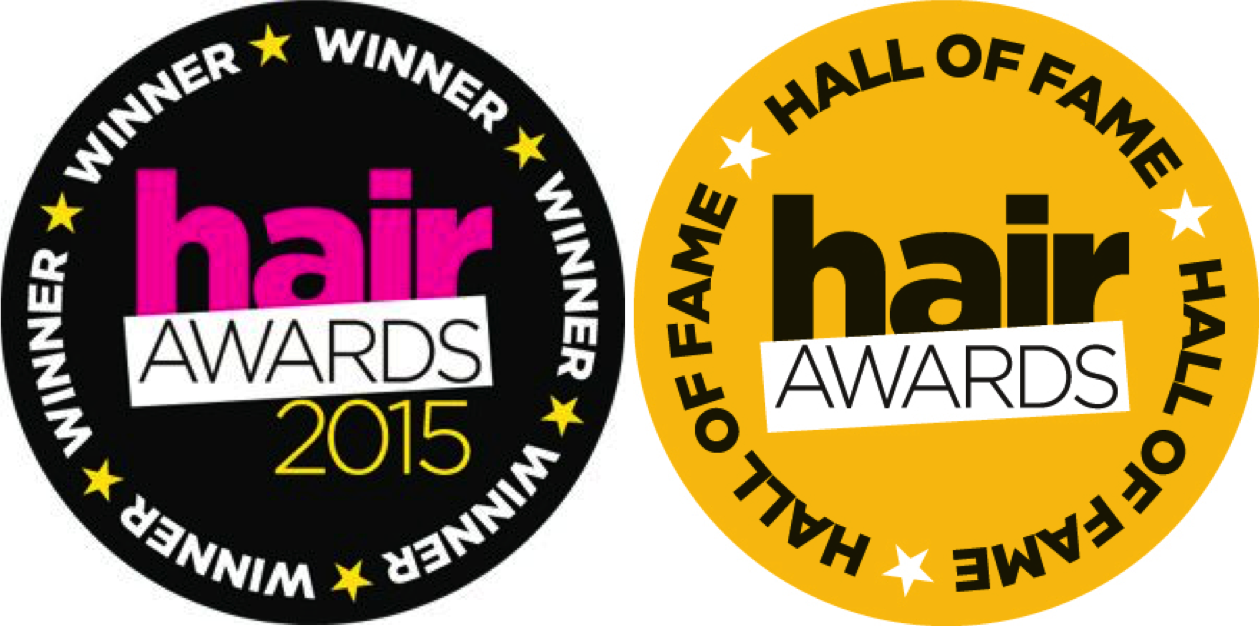 She's only gone and done it again! Three wins in a row for our Inanch claiming the fiercely contested Best Extensionist accolade from The Hair Awards. This also lands her in the coveted Hall of Fame too. Only a handful of hairdressers are in the Hair Awards "Hall of Fame" and Inanch is the first extensionist to achieve this in the history of The Hair Awards!
The Hair Awards are run by Hair Magazine, the UK's leading consumer hair publication, and is judged by both readers of the magazine and an elite panel of hairdressing industry experts. It's the Hair Oscars! If you've not already got yourself a copy of this month's Hair Magazine The Big Reveal then you can take a sneak peek here.
Having fought off some other leading extensionists in the UK, Inanch had been able to show that she has moved on from pure application to be breaking ground and moving extension application on with her Healthy Hair Days philosophy and creation of our fabulous private label hair extensions, Gold Class. "Inanch's skill and expertise make her the queen of the extensions world" – The Hair Awards 2015
"We are absolutely thrilled to earn this prestigious accolade" Inanch Emir "And we can't wait to support the rest of our team and lucky Elite-10 salons extensionists in their entry next year."
We're just waiting for the award itself to land and we will share some more snaps of Inanch's fabulous achievement as we celebrate some more! Inanch will also be exhibiting her 3 fabulous Hair Awards entries from 2013, 2014 & 2015 at her London salon from next month and invites our Gold Class certified salons to visit her salon to have a look at each entry for inspiration and ideas.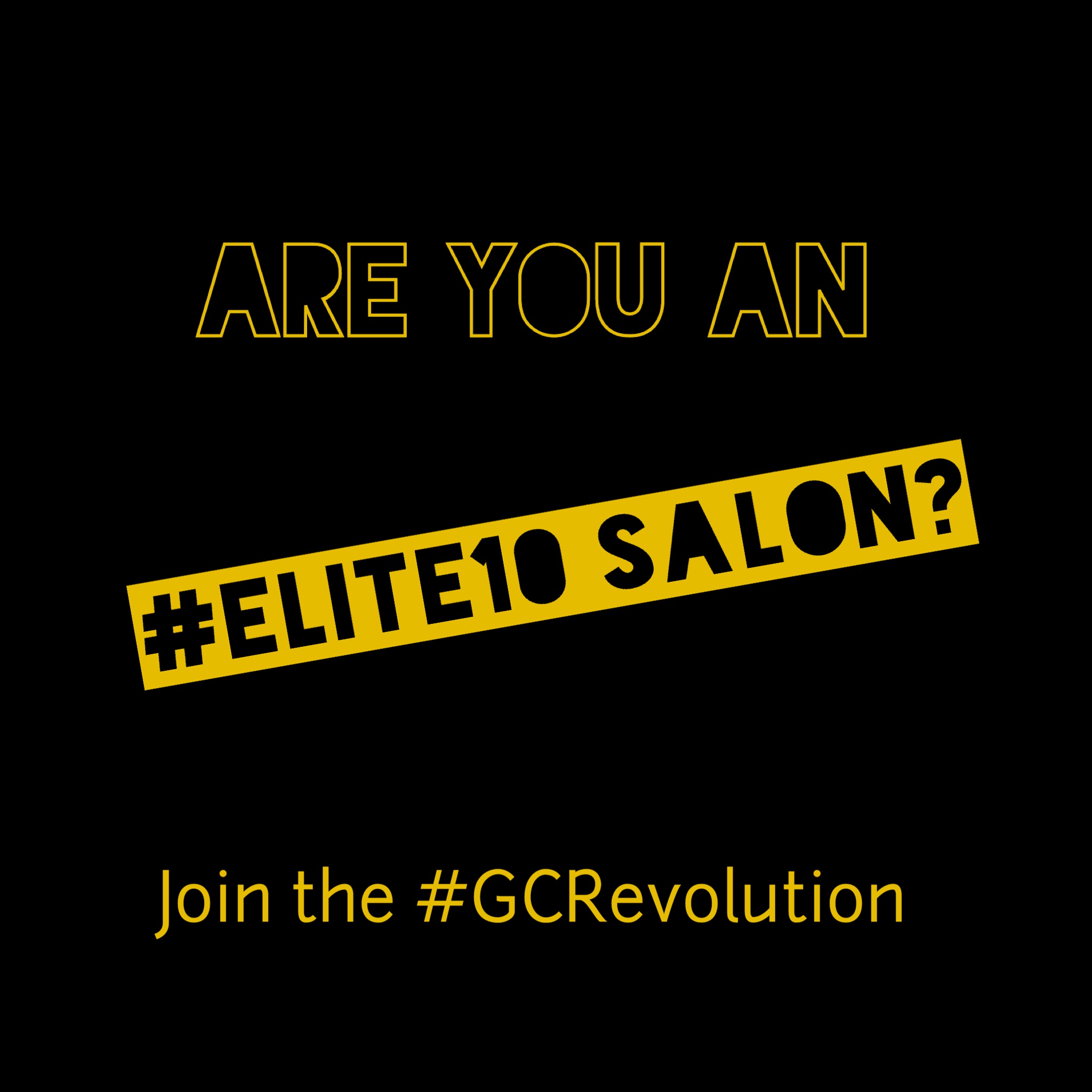 We are busy with our preparations for ProHairLive Olympia later this month and we are starting our search for the #Elite10 salons to join the #GoldClassRevolution now.
We only plan to work with 10 select salons this year to maintain our exclusivity and keep focusing on quality over quantity. Check out our select salon criteria and if you want to join this exclusive family then please come to see us at Pro Hair Live at stand D6 to find out more about the hand-selected private label hair, expert application, accredited aftercare & healthy looking hair regime.
If you are unable to make Pro Hair this time, but are still interested in becoming one of the #Elite10 then please get in touch & register here.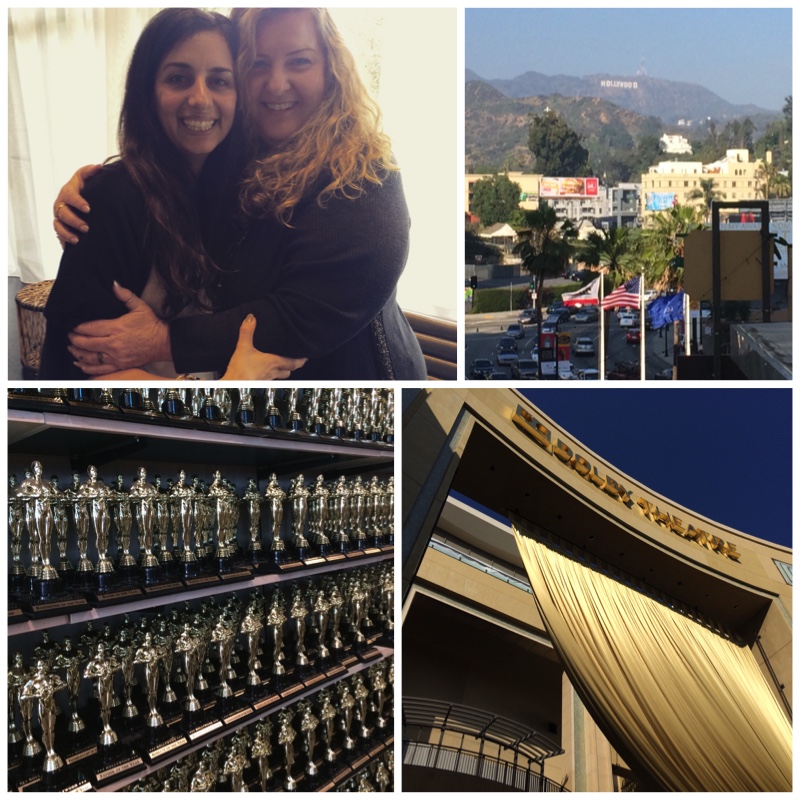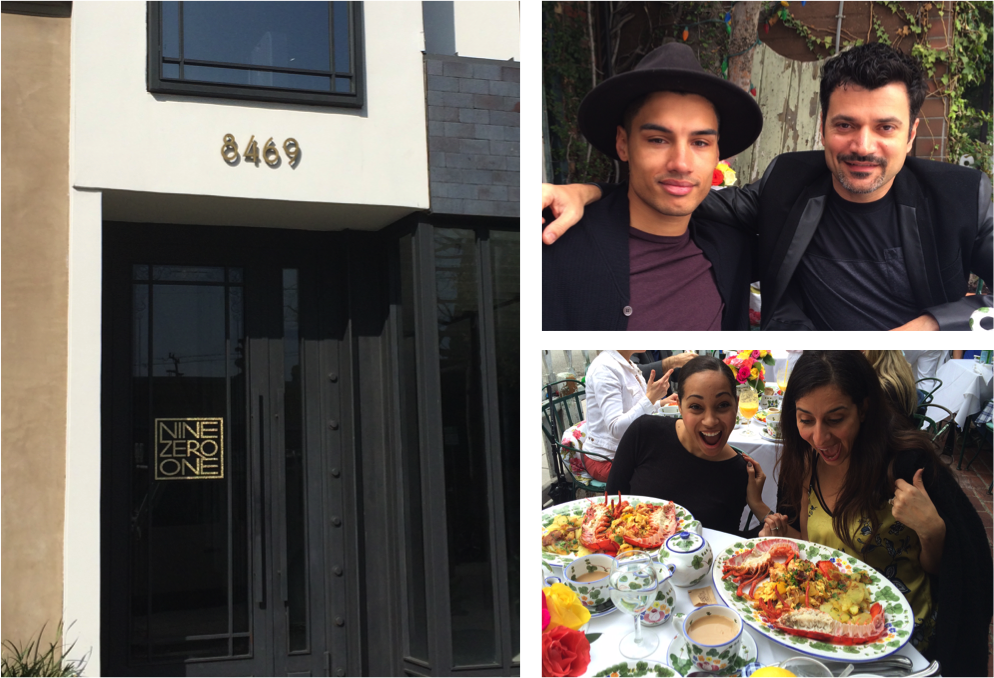 Last month flew by for us and we were lucky enough to spend a week state side – all in the name of research of course!
We hit LA with a list of amazing places to see and people to catch up with. First up was top USA celebrity hair extensionist Sheila Stotts who we have been in touch with for a while and could not pass up an opportunity to get together and share all things hair extensions over a drink. Such a lovely and talented lady and naturally Inanch & her got on like a house of fire!
Having spent a little time window shopping in Beverly Hills and Rodeo Drive, we headed to Hollywood as the Dolby Theatre was prepped and ready for the Oscars. We've practised our acceptance speeches too!
Whilst we were in West Hollywood, we had to head to celeb hot spot salon Nine Zero One and meet up with the fabulous team who are responsible for creating those stunning hairdos we see on the big screen and in US magazines! So lovely to see the salon in full swing with many famous faces starting their Oscar preparations and at their new spot in Melrose Place. Good luck girls in new your new home xx
We also made time to spend with our very special friends Siva Kaneswaran and his gorgeous fiancee Nareesha McCaffrey who both moved out to LA last year. This lovely couple showed us the best places to hang out including a fantastic bike ride from Santa Monica Beach to Venice Beach and a sumptuous lunch at The Beverly Hills Hotel! Now back home, we can't wait to start putting our inspirations and dreams into reality. Watch this space …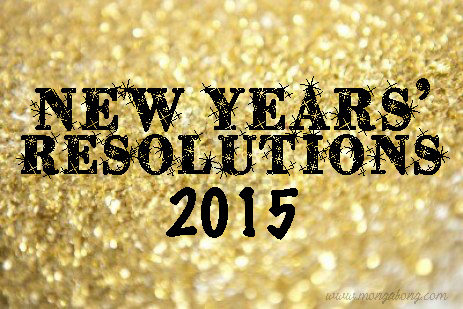 Last year was most definitely great for us with the launch of our brand; establishing our hair as the number one choice for celebrities and seeing our Healthy Hair Days philosophy come to life. So we caught up with our founder Inanch Emir for a few New Year Resolutions to give us a hint of of what's planned for the year ahead.
1) Introduce more colours to the range – ash tones are set to be big in 2015.
2) Make this the year the year we showcase Gold Class on a big stage – we're talking the industry's best exhibition and we'll be there. Come see us at Pro Hair Live London as we unveil our system and hair for our fellow professionals; and follow Inanch & her team on stage as they create some amazing looks with her signature Glamorous style.
3) Spread the Healthy Hair Days message wide.
4) Enjoy being part of the Inanch London 10 years birthday celebrations – all this hard work has lead to the development of Gold Class so it's definitely worth celebrating.
It's going to be an amazing year for us so keep in touch to check we are ticking our resolutions off.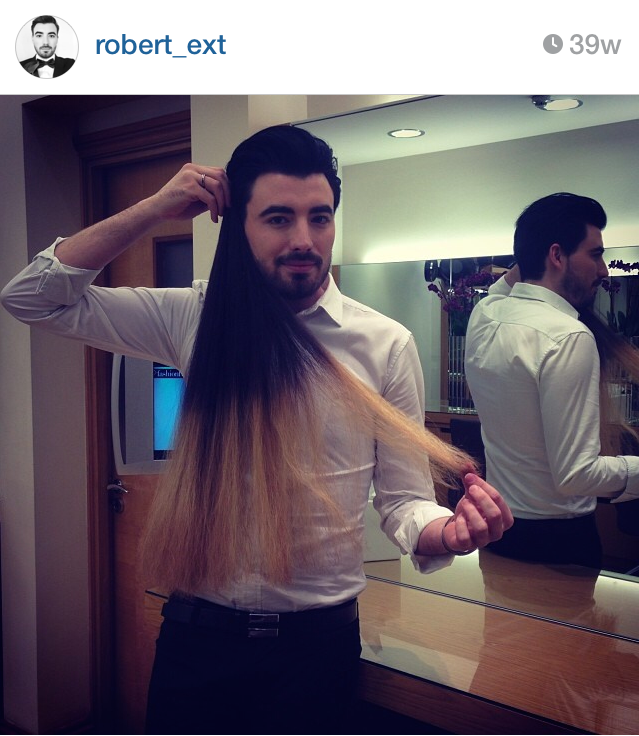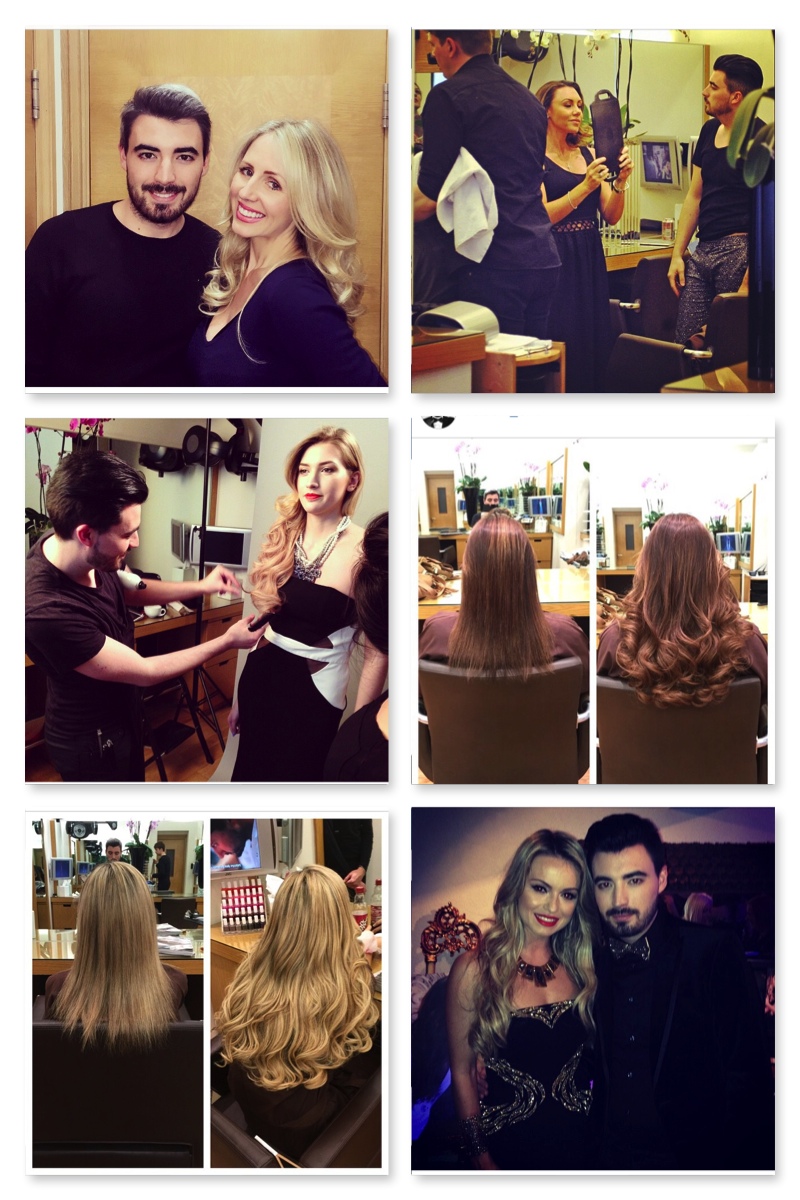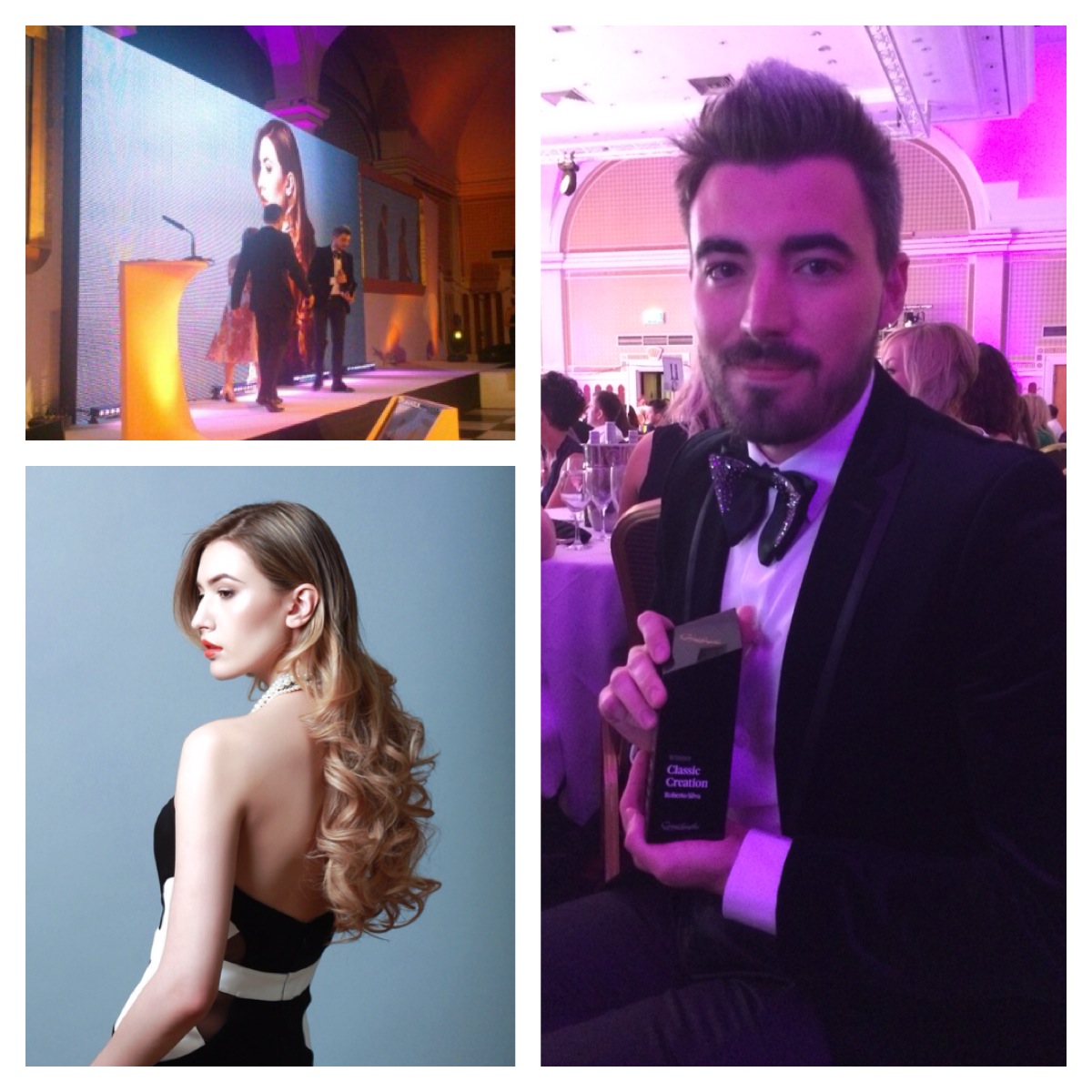 November is a really busy time with the run up to Christmas and Roberto's loyal clients making sure they have their extensions looking fabulous for the awards & party season. But we managed to grab five minutes with Inanch's right hand man …

It's never a dull moment at Inanch London with lots of famous faces in salon and the paps camped outside to make sure they get some great snaps as they leave with fabulous hair – Sam Faiers caused quite a stir the other week. The demand for Gold Class is growing and most of my regular clients have all swapped over and love the hair. As an extensionist I just love working & playing with this hair. The Healthy Hair Days philosophy really backs up all our salon experience to provide the absolute best extensions & service.
Extensions are the biggest part of my day but my colour work is also in demand as the season changes we have seen a few shifts from blonde to brunette or even darker. Michelle Heaton is craving another darker hue so watch this space.
In between all this, the team are busy working closely with Inanch on the training aspects for Gold Class. Fine tuning our manuals and educator notes to make sure we share all our experience with our trainees. We have had a play with all the new equipment to make sure each of us are consistent. It's been really interesting looking at our work from a different angle as our extension work is second nature and we are keen to share this passion. As the main educator in salon, it is hugely rewarding and I can't wait to start rolling out Gold Class education in the new year.
Not one to stay in the shadows of his boss, Roberto has started to gather a collection of awards for his extension work and recently won the Great Lengths Gold Trophy for Extensions Excellence. #OneToWatch