Category Archives:
Gold Class Girls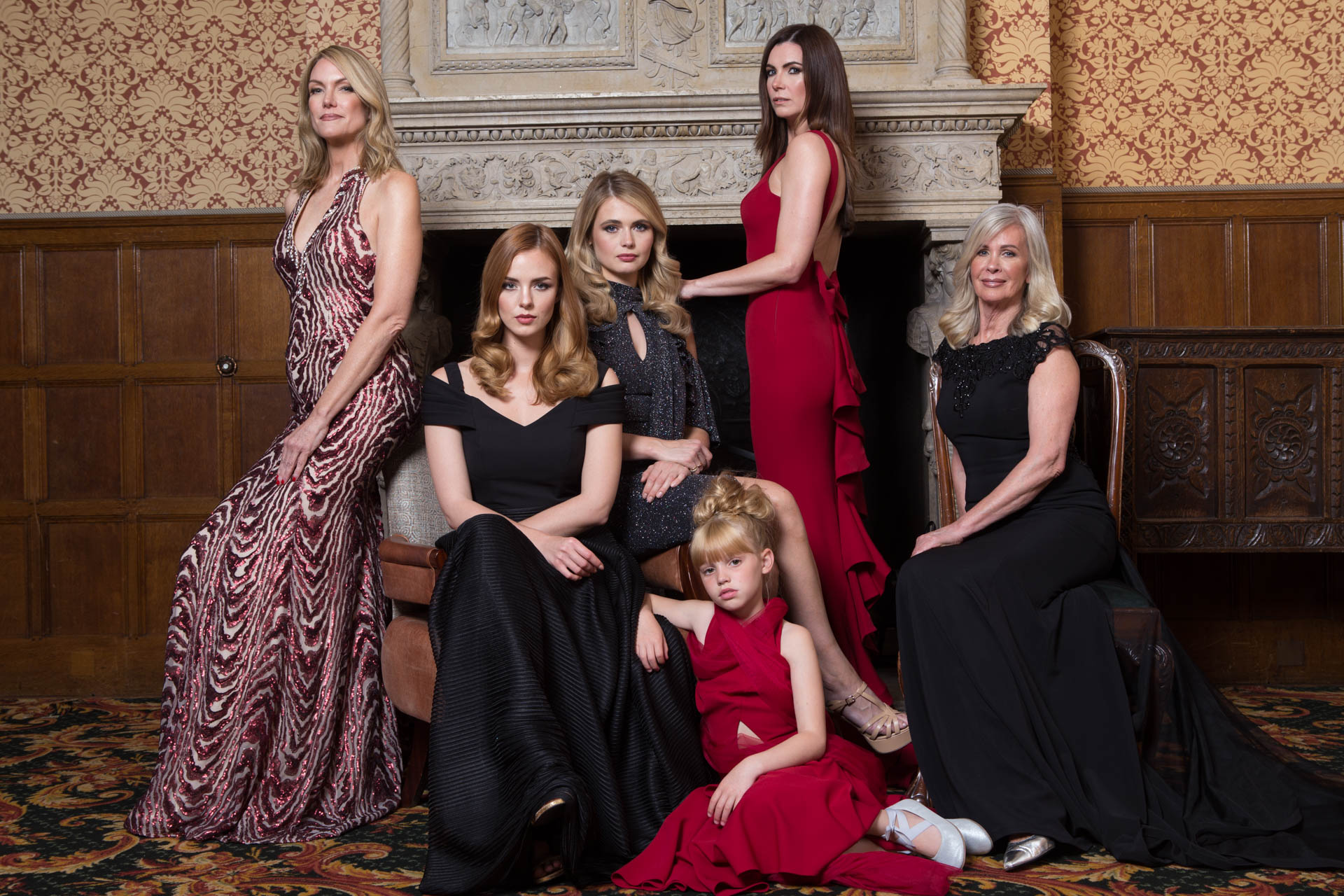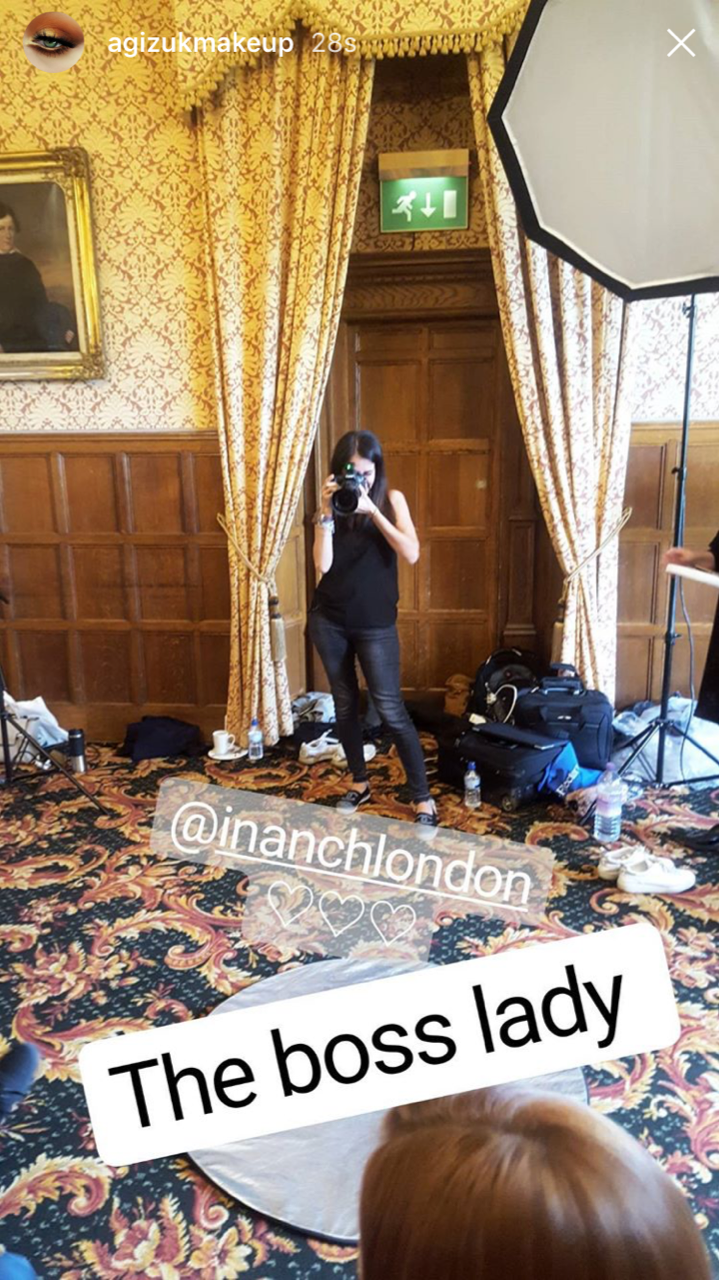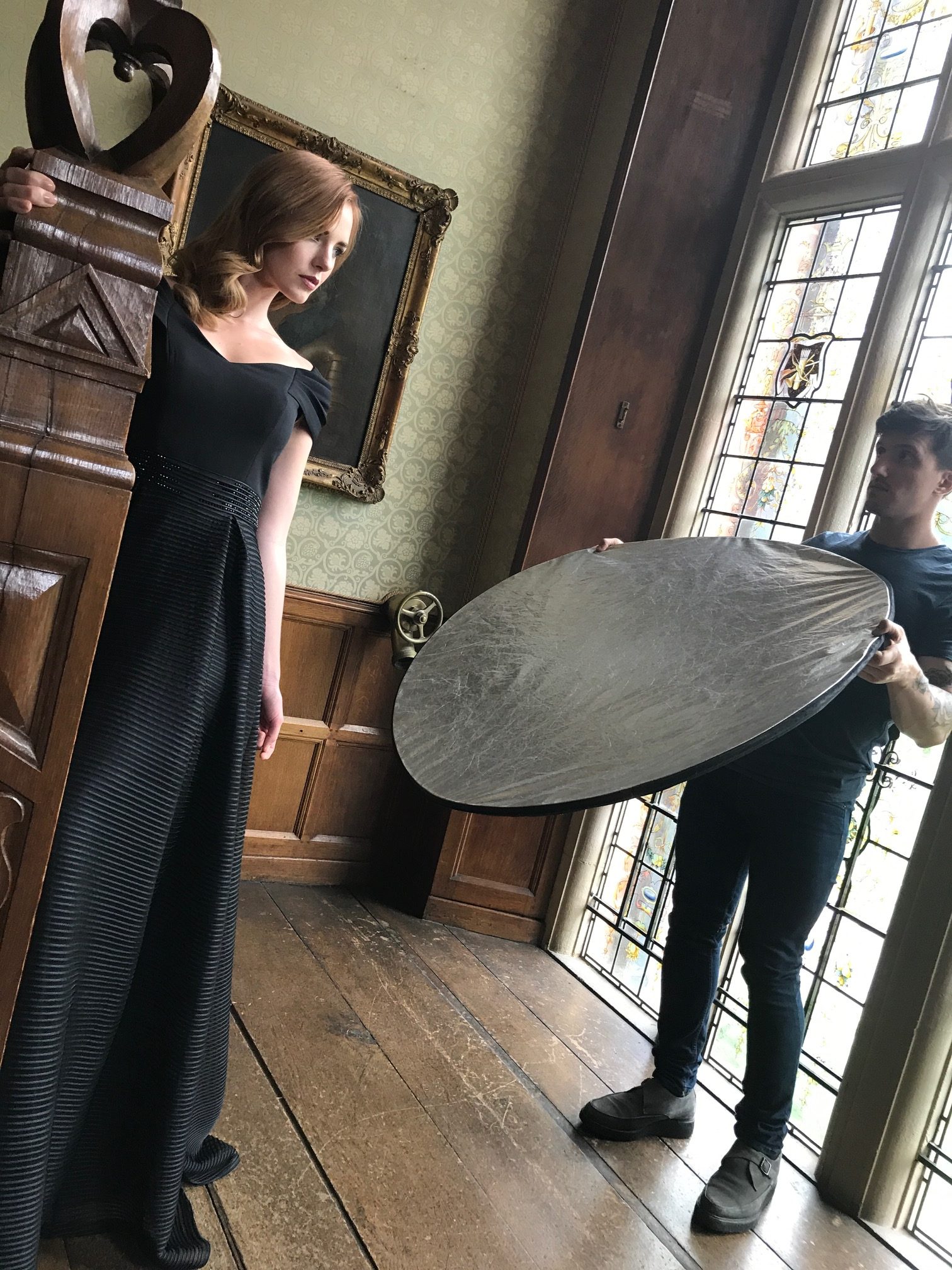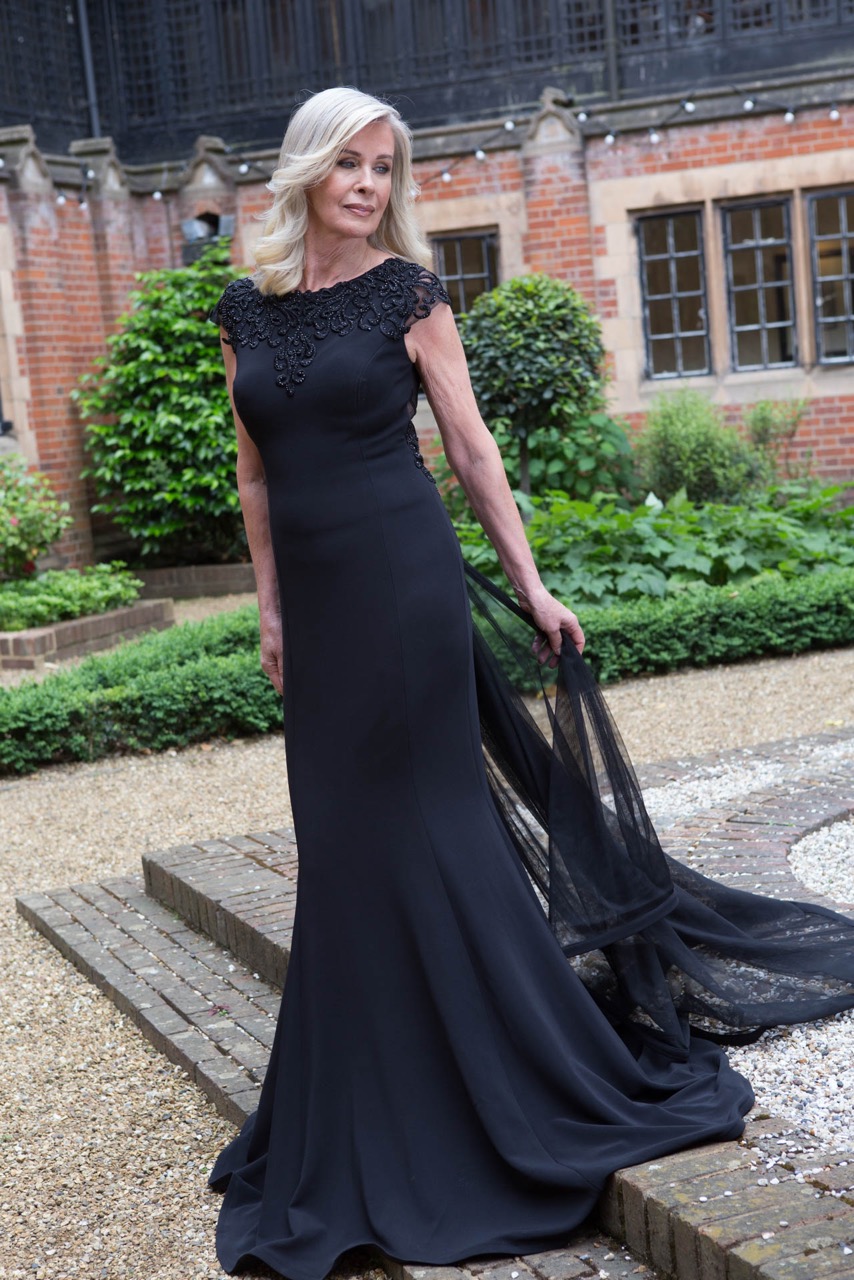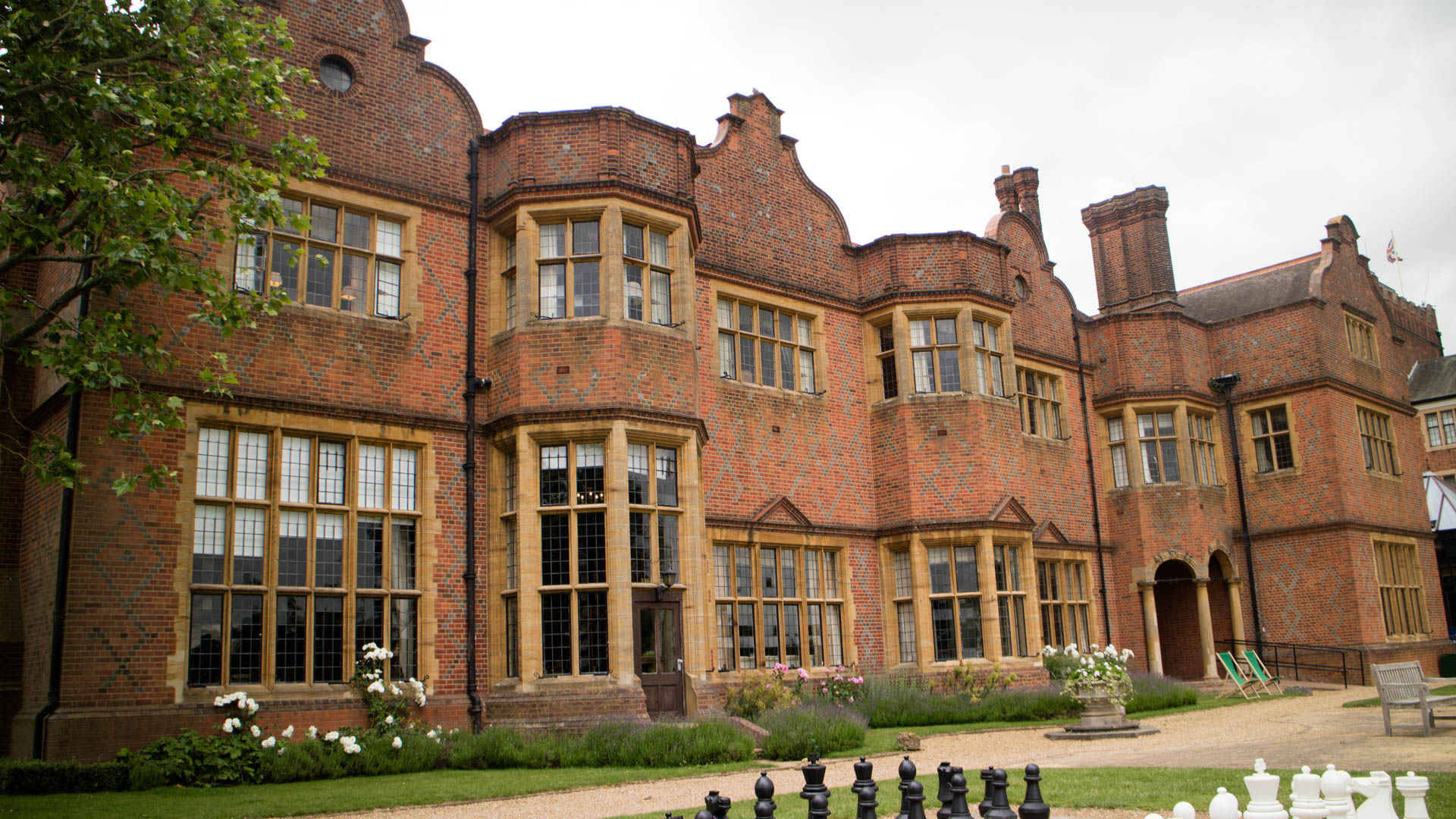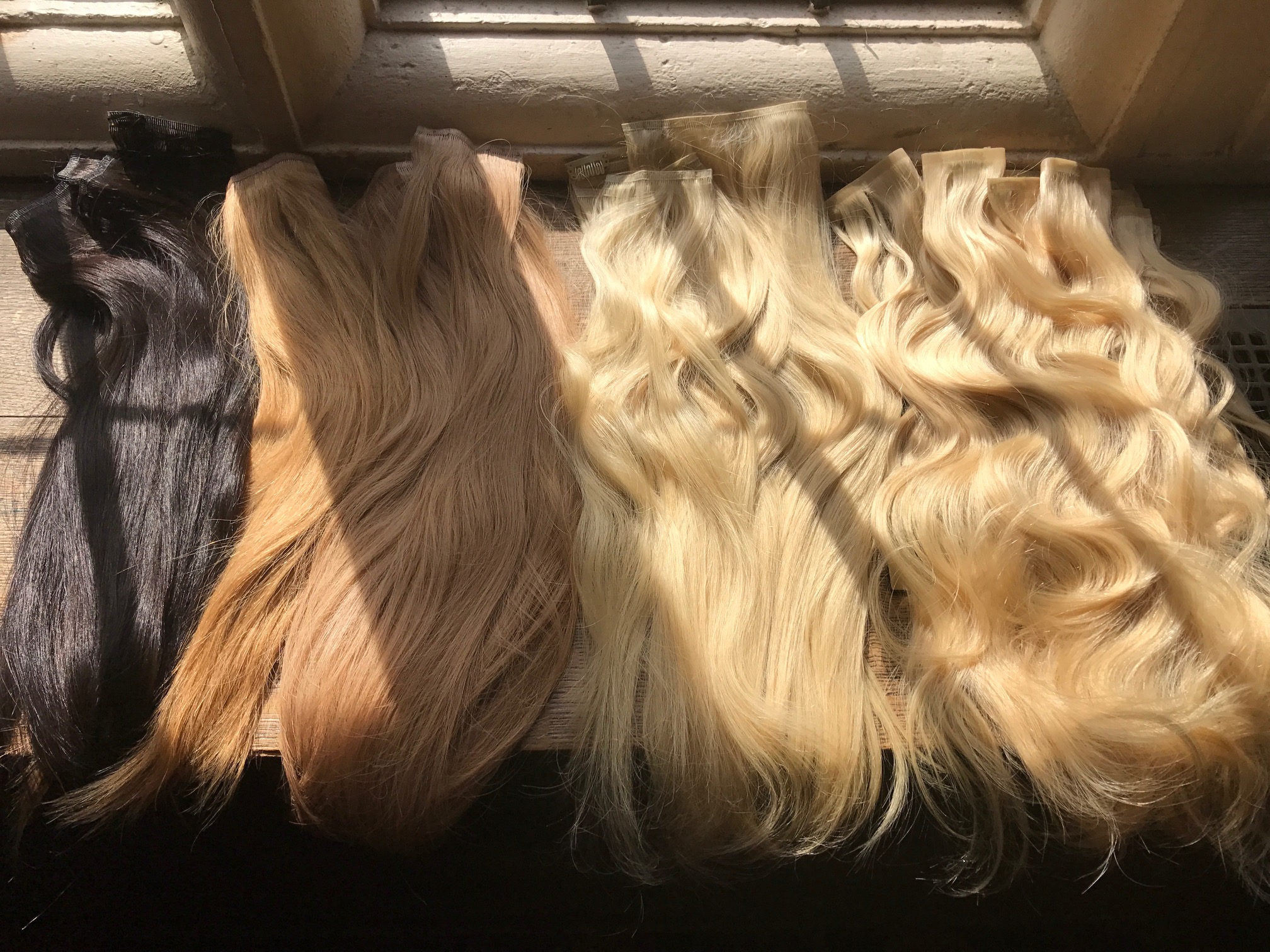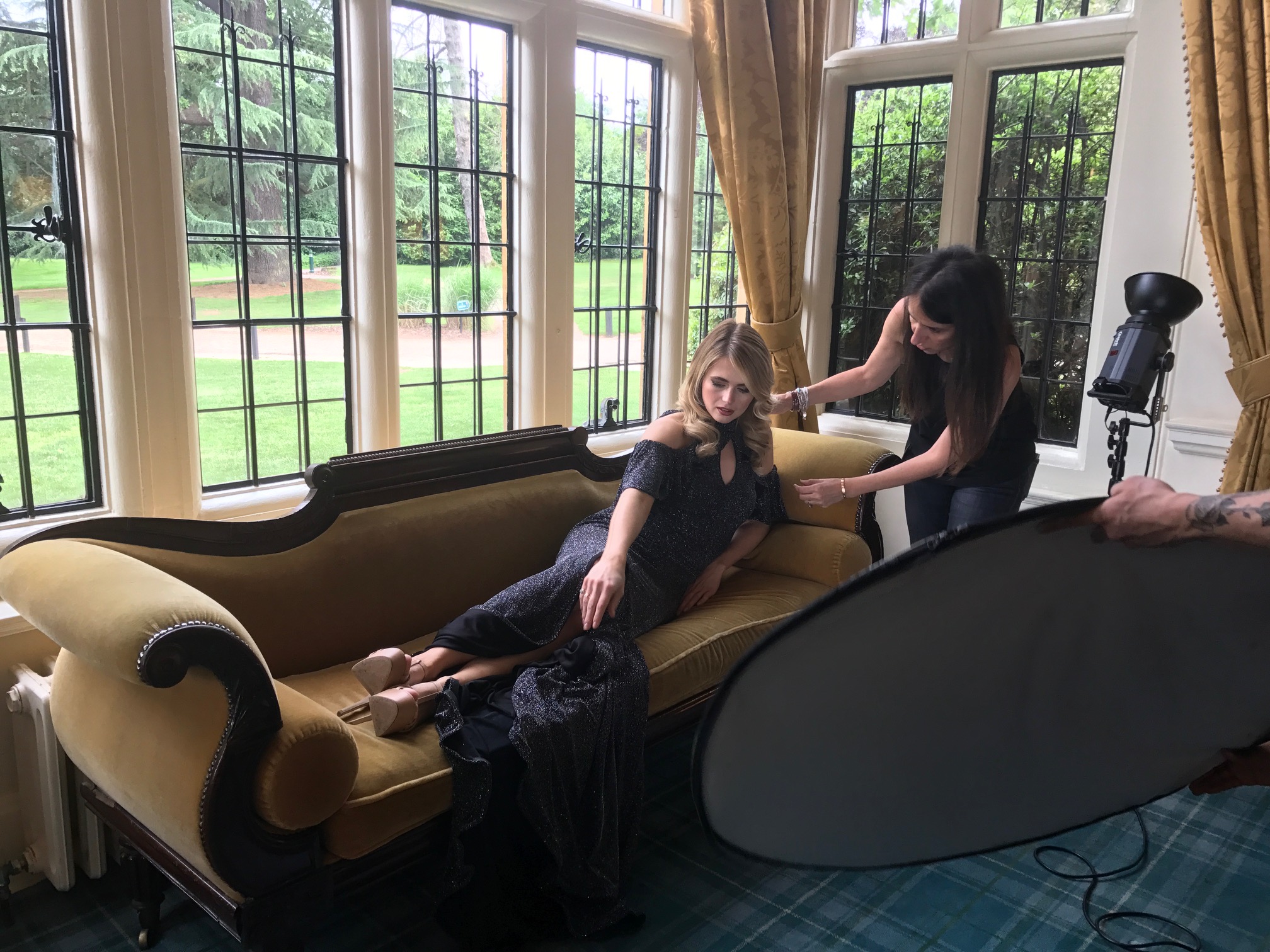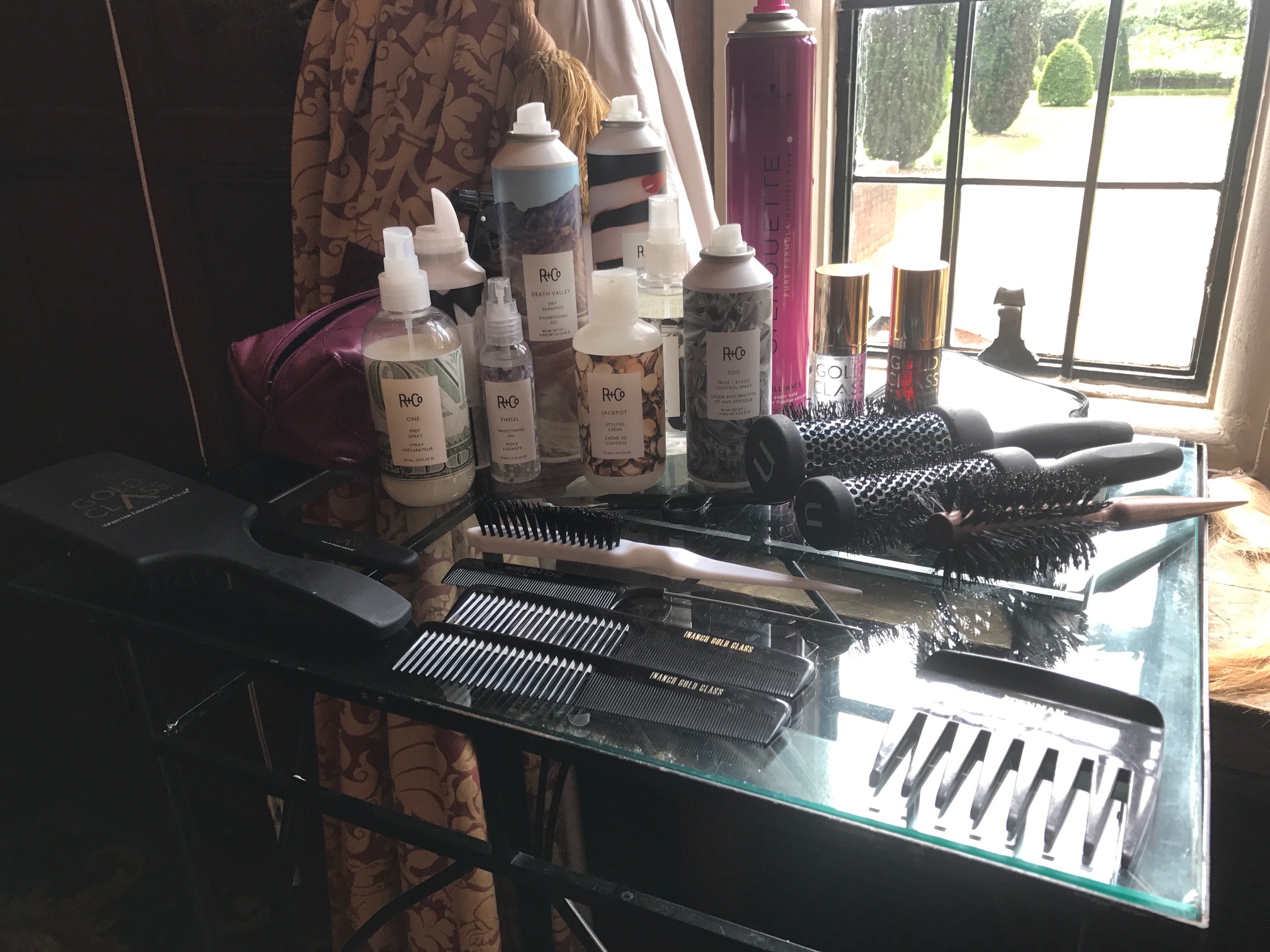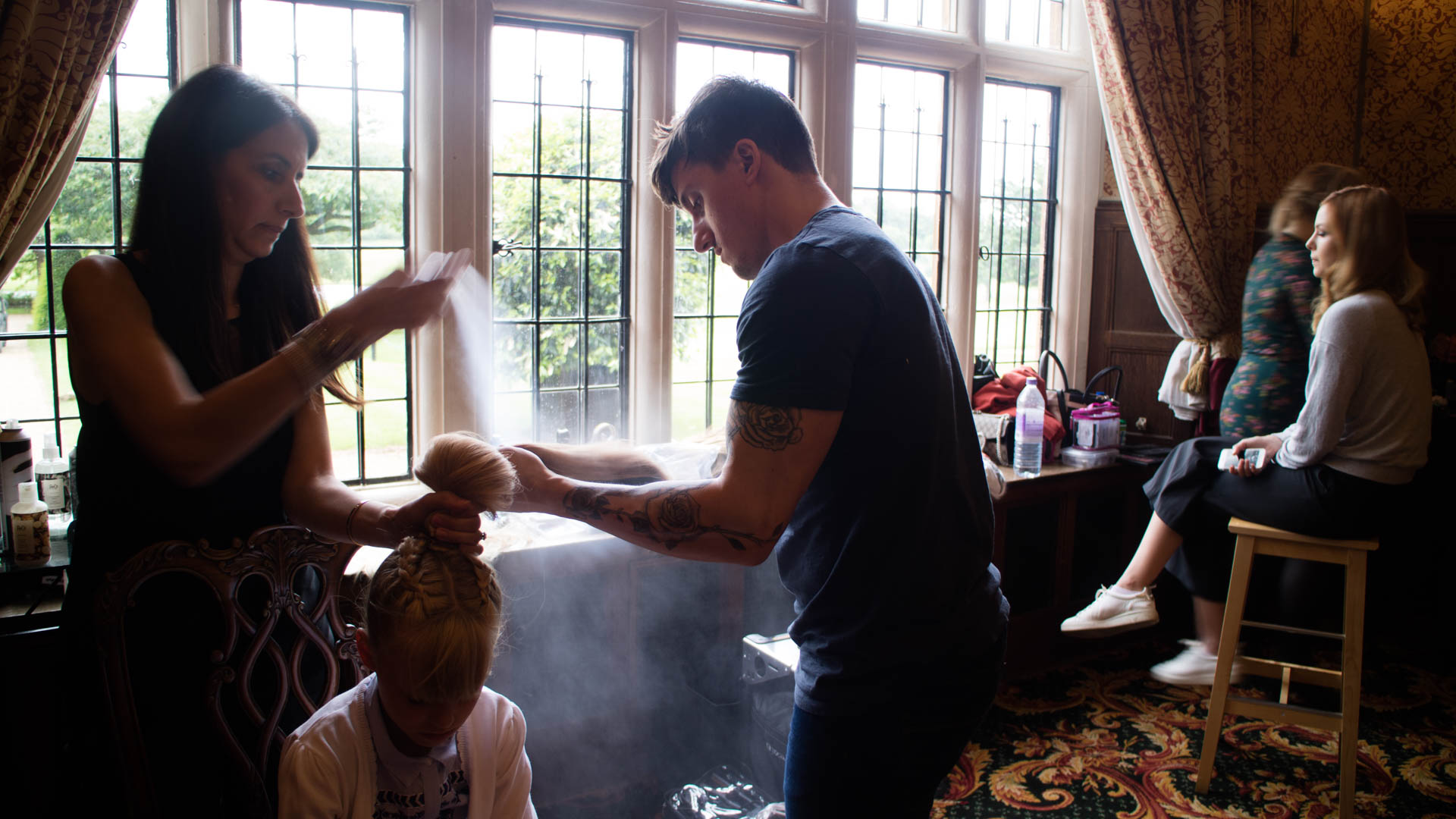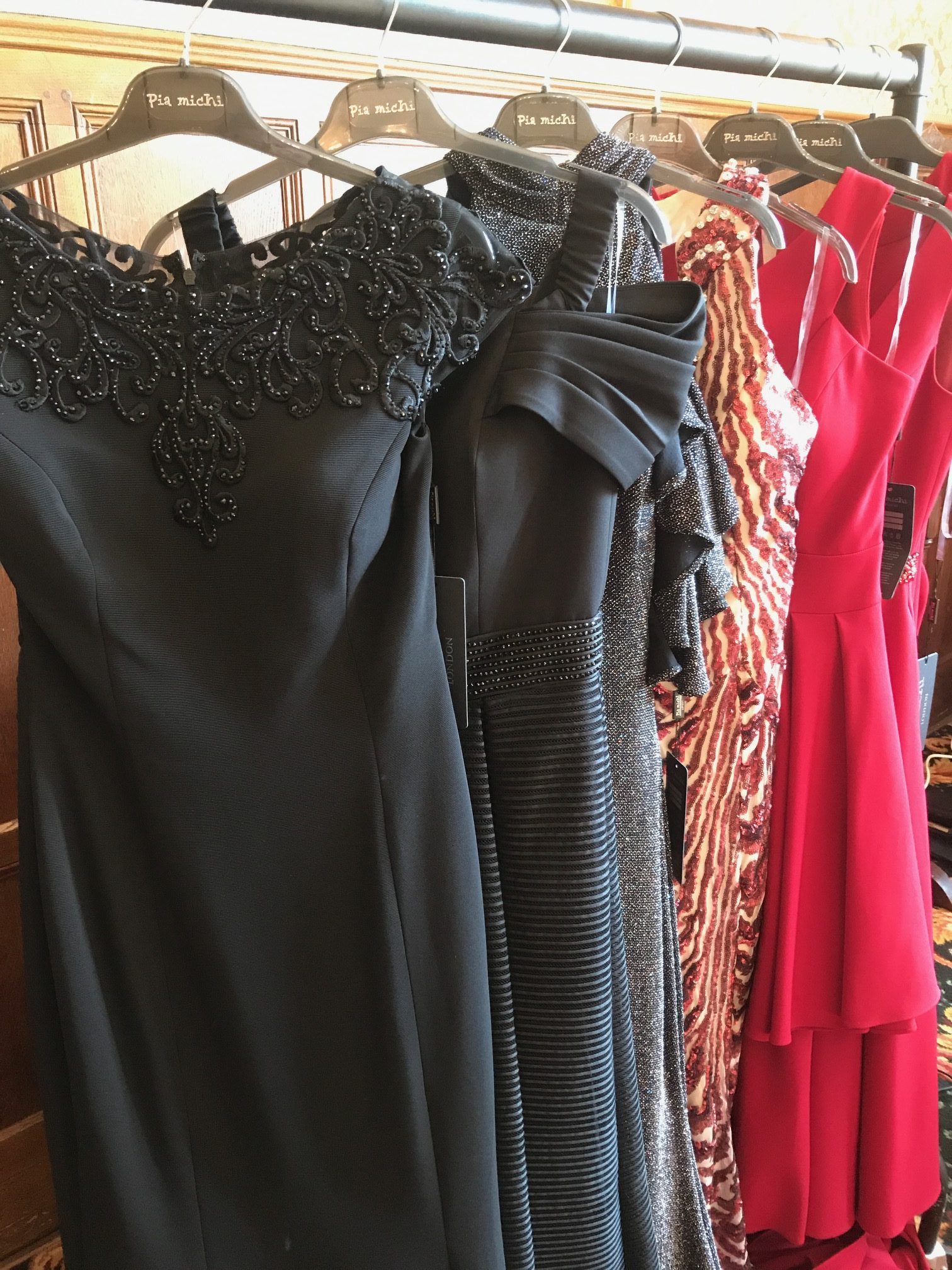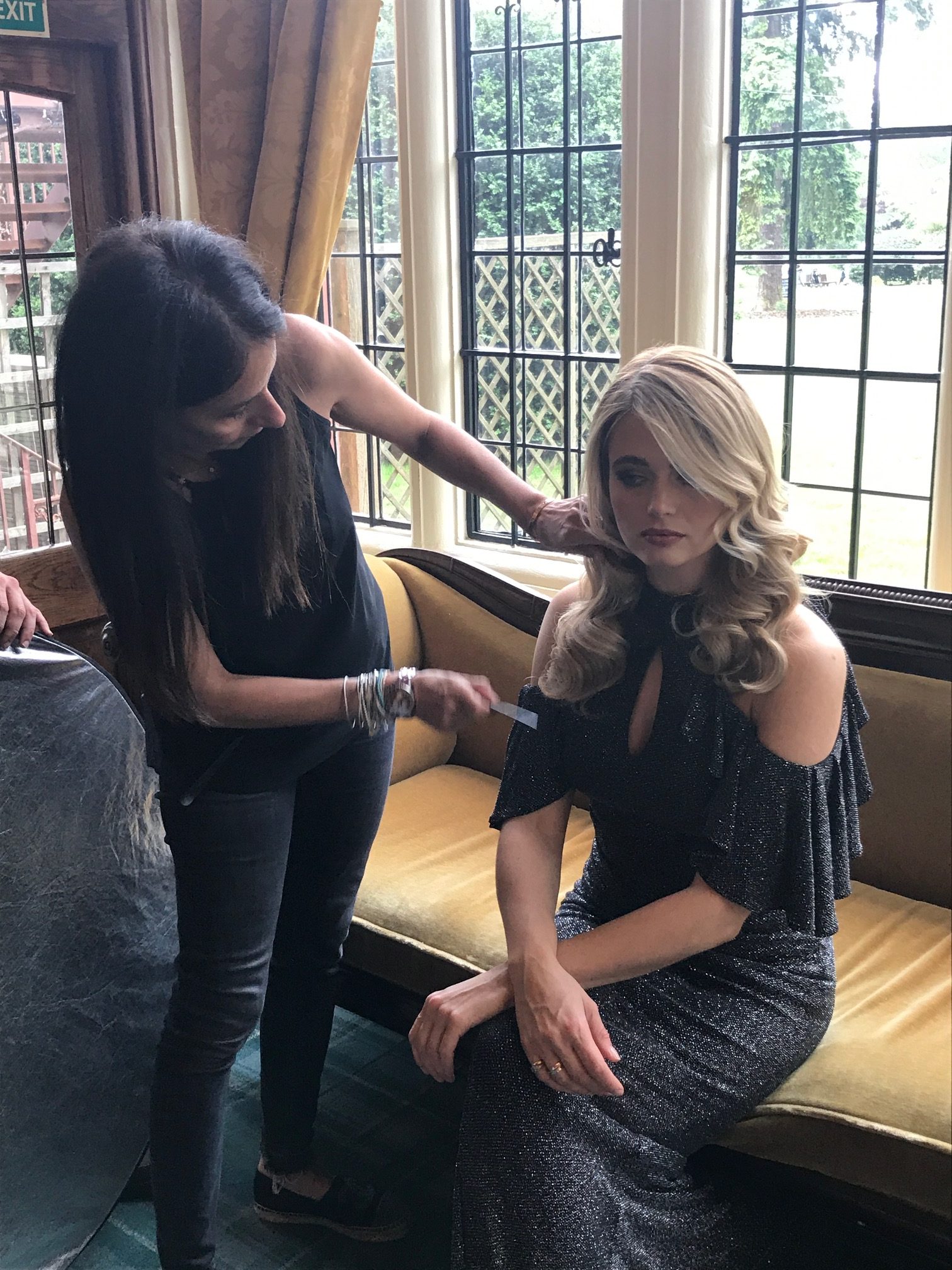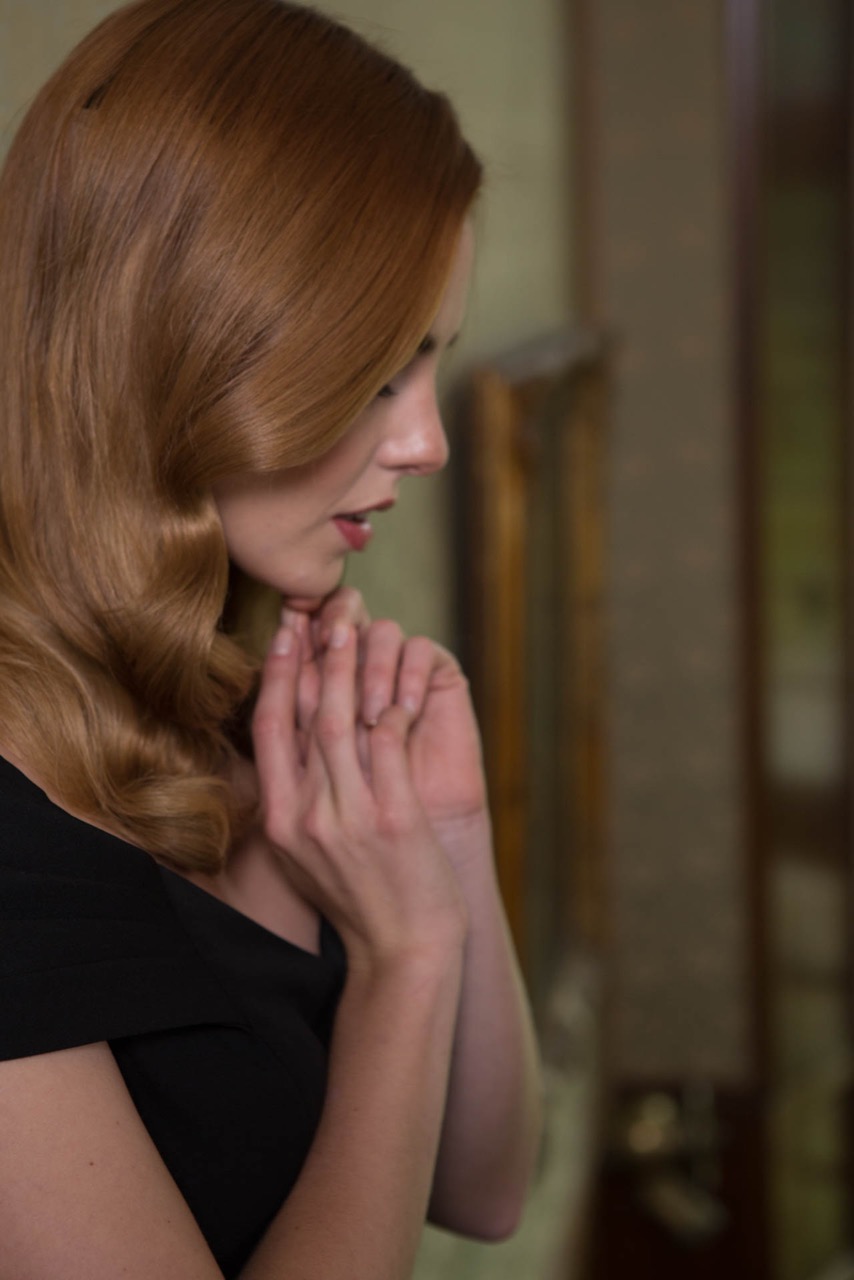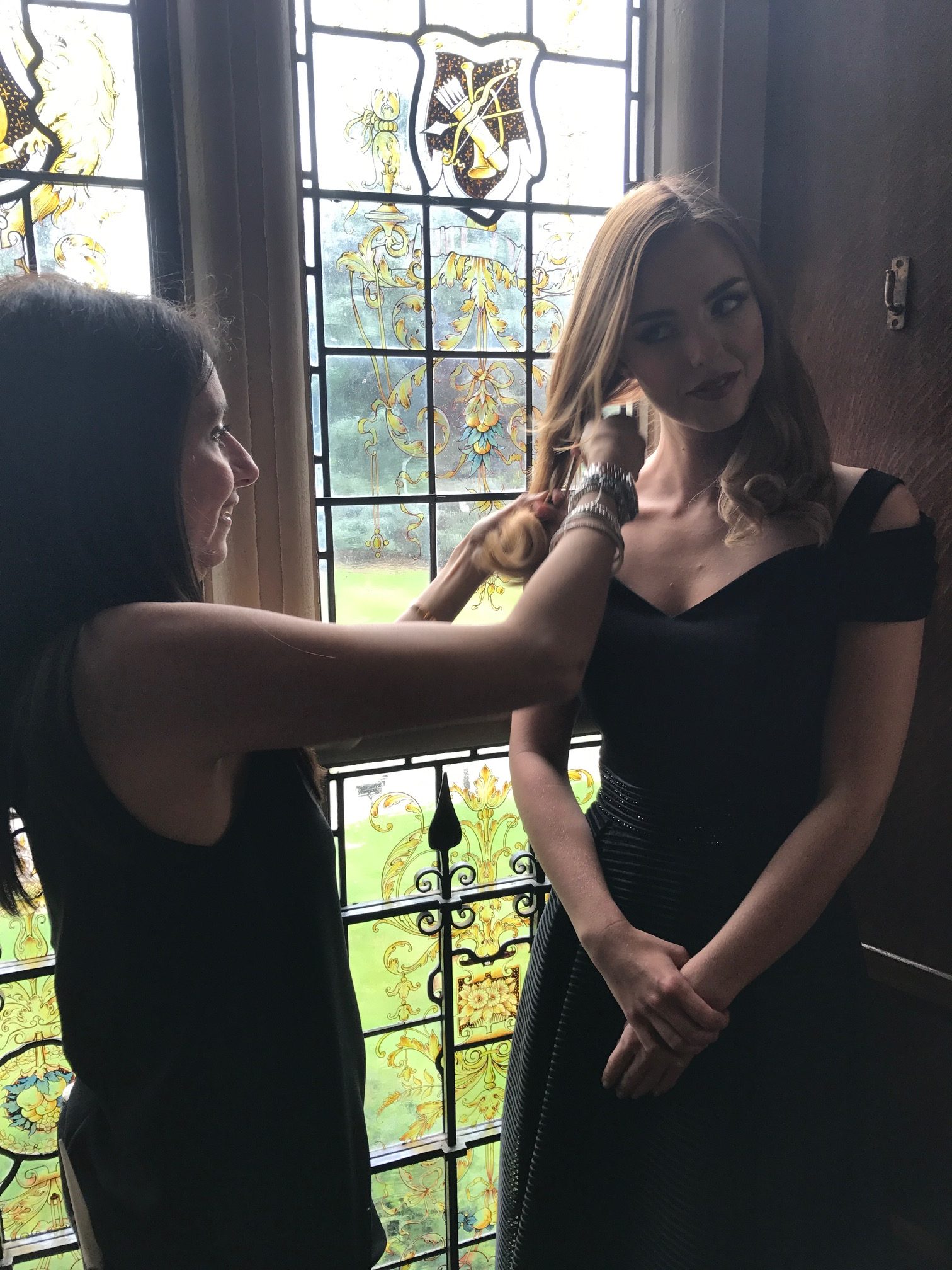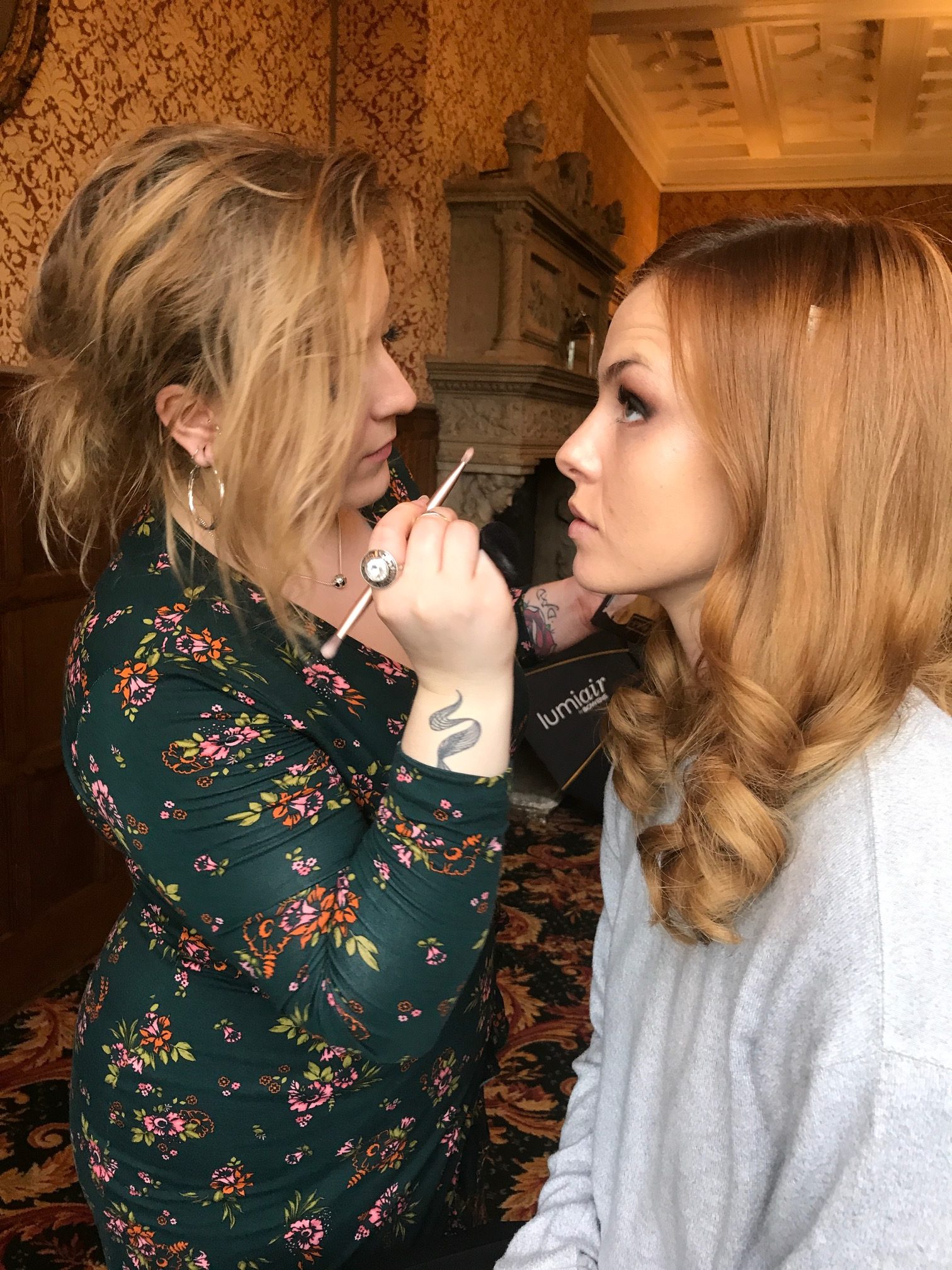 Back in June we shot for Hair Magazine's September issue to show how timeless and elegant our Gold Class hair extensions really are.   If you thought that our hair extensions were just for celebrities then think again. With ages ranging from 12 to 70 years old, we took six ladies to show you that age doesn't matter when it comes to using our hair extensions for lengthening, boosting volume or adding some colour contrasts. It's all about creating a natural look with Gold Class and enhancing your own unique features.   We hope to give a little inspiration with these shots…enjoy!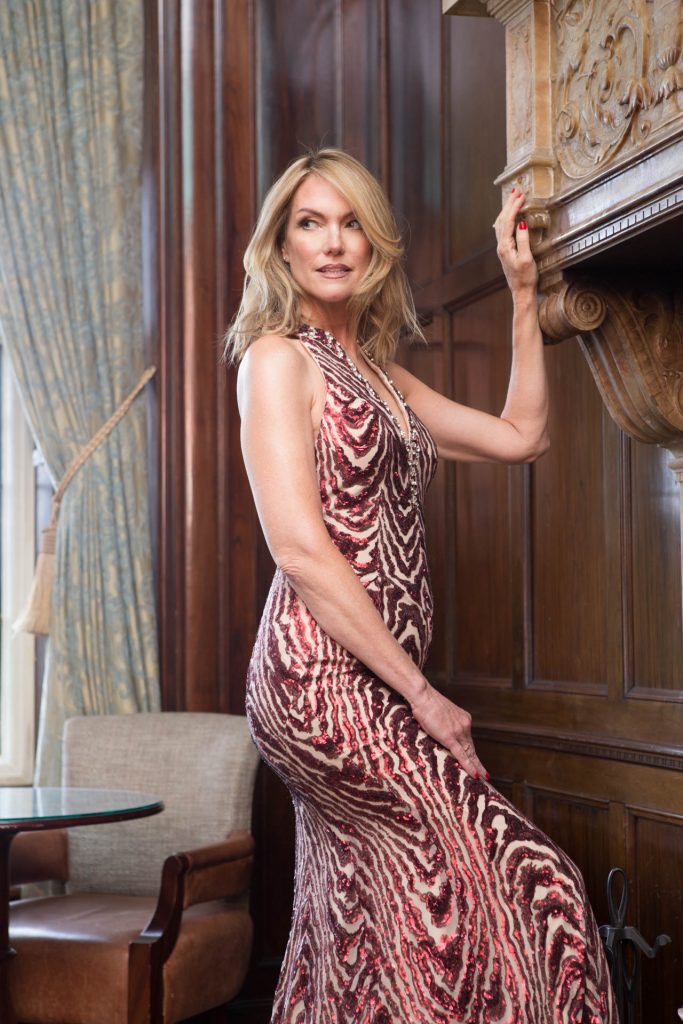 Get Arlene's Style … only a mere 25 strands have been added to Arlene's hair. The one row of pre-bonded extensions custom blended our Colours 8 – Bronzed and 11 – Iced Mocha to add some depth to her colour and a little volume, but here the extensions help add more texture and hold the style created.
Styling with L'Oreal Tecnipli Rootspray before using GHD large barrel tongs the lengths, and not the ends, to create a natural boho look, enhanced with a little R+Co Badlands Dry Shampoo to add texture.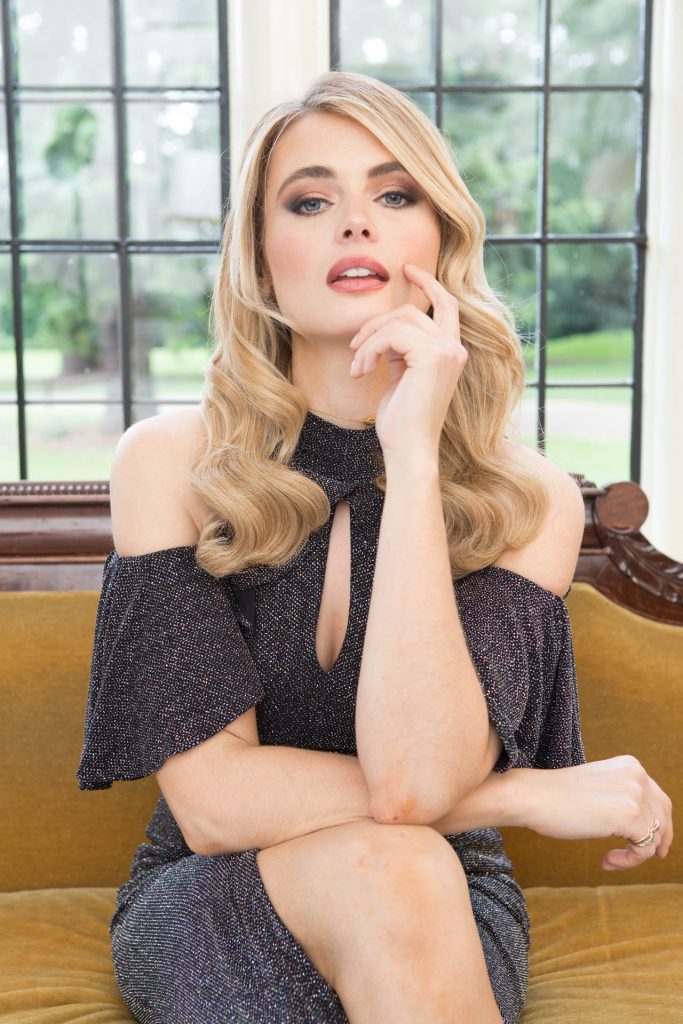 Re-create Laura's locks …. In an instant with the Gold Class luxury Clip In hairpiece for that special night out. Laura's shade is London Gold and fits perfectly to her head shape, discreetly and securely; giving your tresses lengths upto 50cm and plenty of volume, being equivalent to a full head of permanent extensions.   Being of the highest quality hair, these clip-ins are the ultimate instant transformation for your hair.
And styling couldn't be easier for you too, as you can pre-curl the hair on the Hair Hanger using GHD medium tongs and finishing with just using a little Gold Class Argan Oil to hold fly away strands and add shine to the hair.
Once applied, the curls were gently brushed through to leave this full on glamour look perfect for a special night out.
Don't worry, your Gold Class extensionist will help colour match the perfect one for you, fit the hairpiece and show you exactly how you can re-fit it yourself and care for the extensions so nobody will ever know they are not your own locks!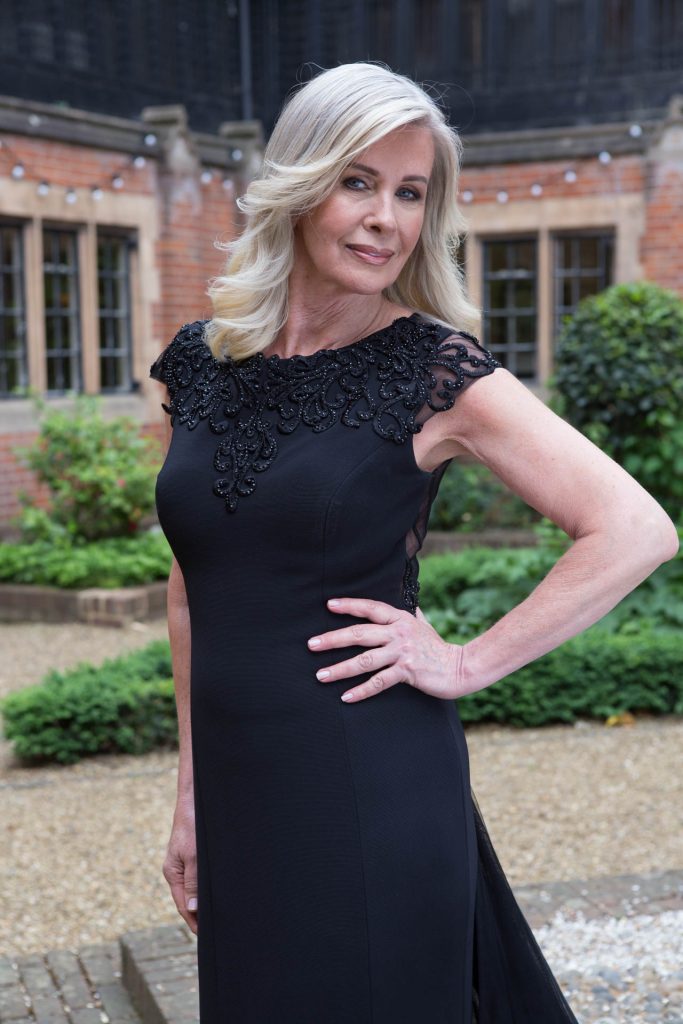 Copy Pirjo effortless look… Craving re-gaining the volume her hair once had, our Clip In was customised into two parts to add at the sides of the head to frame her face and hold the hair in place.   Using Platinum Gold colour to blend with Pirjo's hair colour and curling her hair back away from her face with GHD medium tongs.
This is a great alternative for those adverse to some permanent extensions and is low impact for those with thinner hair to ensure your hair and scalp health remains healthy.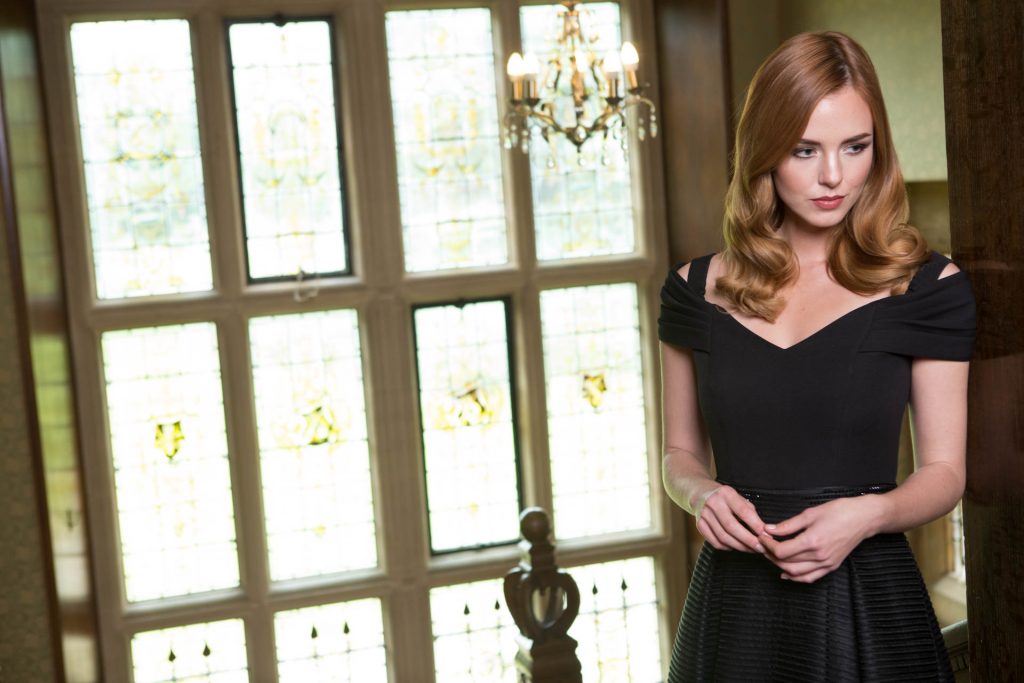 Daisy … our vibrant Indian Cinnibar Clip-Ins is cut to the length of Daisy's own hair and is used to add body and volume before styling with soft curls. This is a look which never dates and shows off the beautiful colour and gloss of Daisy's own hair.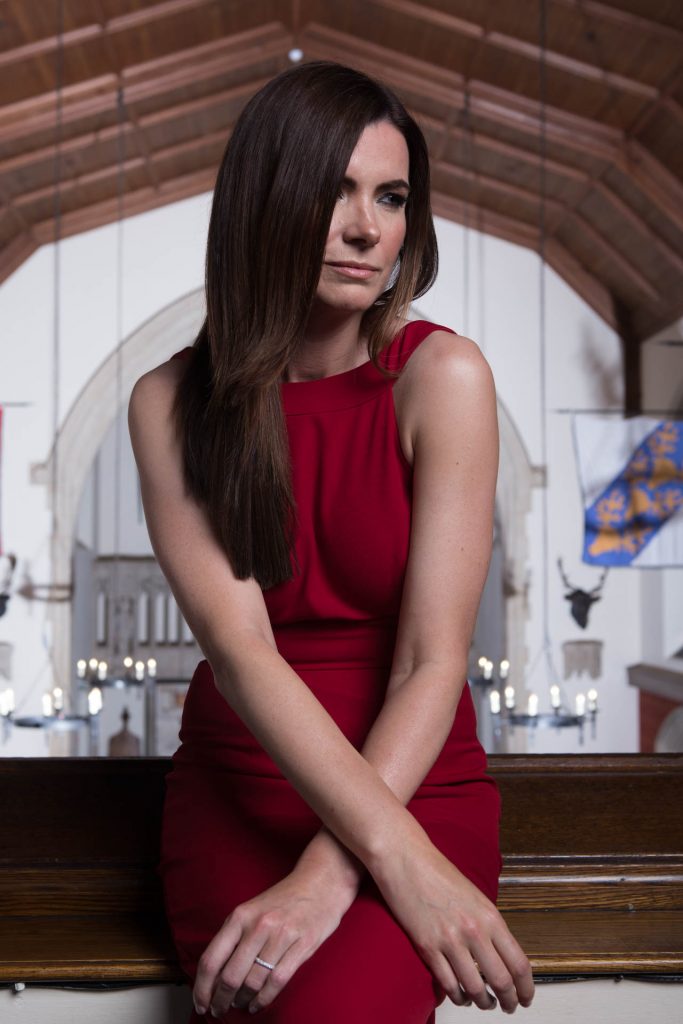 Get Karen's Style … for the first time extensions wearer, Tape Hair is a perfect solution to try them. Here, around 20 strips of tapes were expertly applied to add approximately half a head of volume hair ensuring that when trimmed into a blunt one-length, her hair looked full of body.
Sandwiching Mello Mocha and Rich Truffle colours adds depth and warm to the style, finished by straightening the hair for an on-trend uber-sleek style.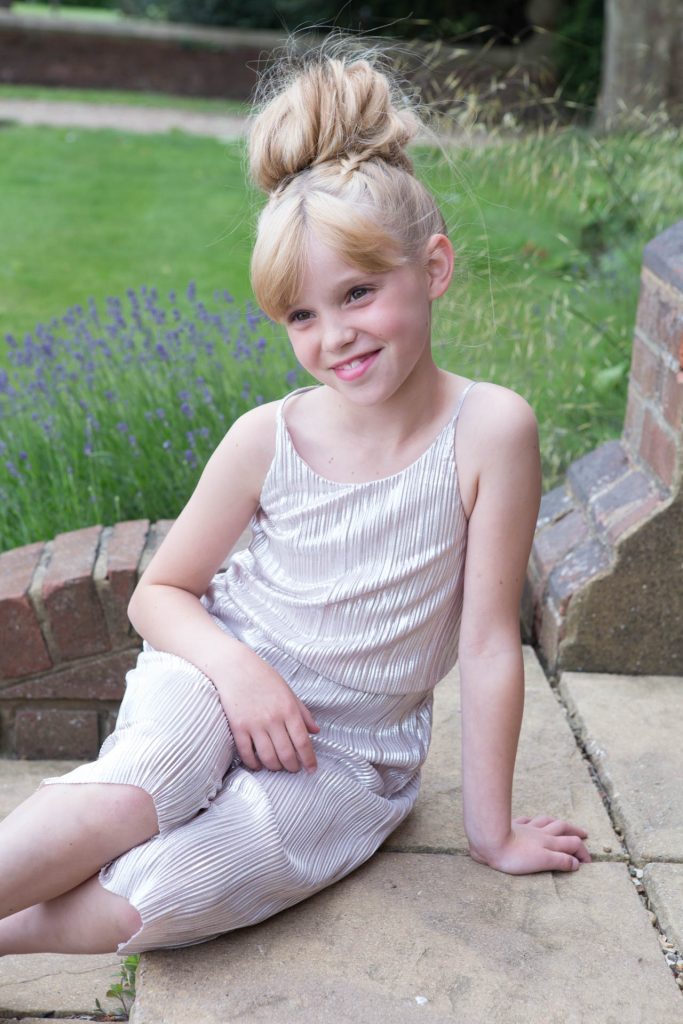 And finally, Sady's look … is the perfect bridesmaid look for any little girl.   After plaiting her own hair into a ponytail; a Gold Class hair piece was clipped around and twisted into a messy bun and secured in place with a few pins. Opting for a few shades darker than your own hair, adds some contrast and can also help make your look more realistic.
Hope you like the extra exclusive behind the scenes pictures to share with you to get an idea about our shoot.
Have we changed your minds about how our Gold Class hair extensions can help fulfill your hair aspirations whatever your age?   Head to your nearest Gold Class salon to book your consultation and be one step closer to getting the hair of your dreams!With thanks to Hair Magazine.
Hair: Inanch Emir assisted by Alessandro Spitaleri of Inanch London
Photography: Abi Oshodi
MUA: Agi Zuk
Dresses: Pia Michi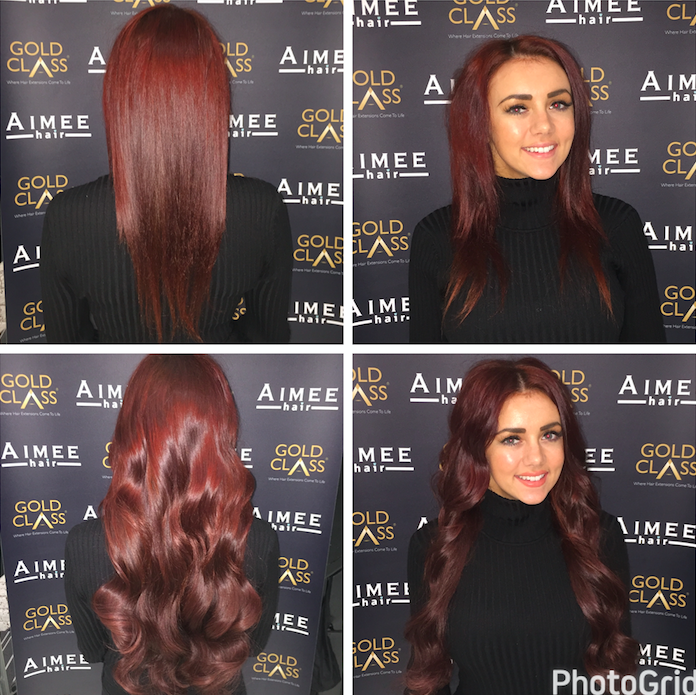 We know Lydia Lucy best for reaching the final of The Voice UK 2016 with mentor will.i.am and she has also appeared on The X Factor in 2013. Now, Lydia Lucy has gone Gold Class thanks to Aimee Hair in Leigh-on-Sea.
Lydia's signature red locks were given both length and volume with Gold Class Hair Extensions and I'm sure you'll agree, the transformation is incredible!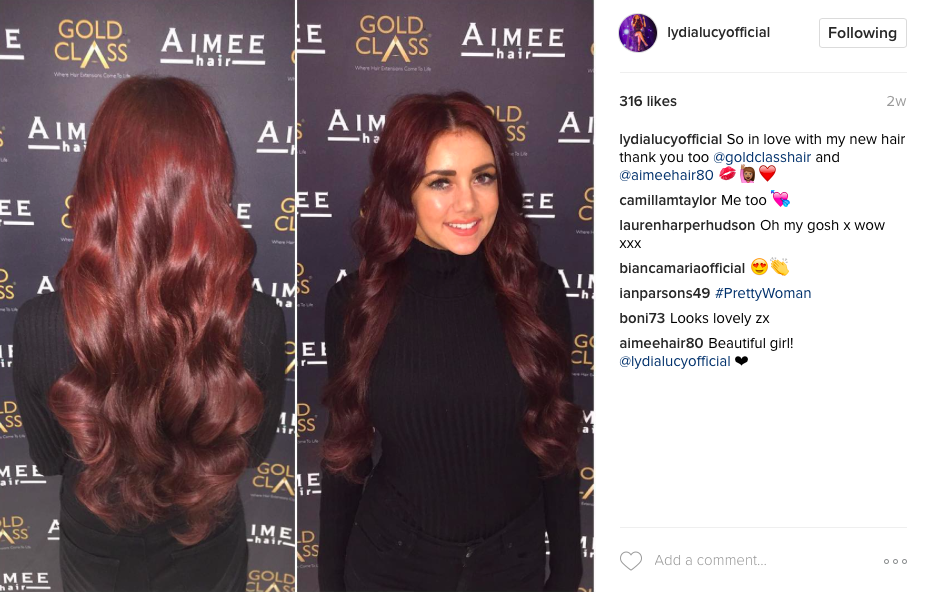 Lydia expressed her love for her new Gold Class hair on Instagram – "So in love with my new hair thank you too @goldclasshair and @aimeehair80!". Lucy also told us that she chose Gold Class as "the colour match was exactly on point and the hair was a great standard!"
The colour match and high quality of the hair is down to the colour-fast protection and quality processing of the extensions.
Aimee applied two different colours Mystic Red (colour 26) and Rich Berry (colour 25). In 50cm length. Blending two colours together helps to create the most natural looking extensions; and the best hair extensions are ones where they don't actually look like hair extensions!
To see our full range of colours, please see our Colour Chart.
Lydia has just recently finished her album and is signing her record deal; a single will be released in the next few months. She is currently doing many personal appearances and often attends major events and red carpets. A tour is also in the pipeline but she also tours with will.i.am when he is gigging.
So keep your eyes peeled for Lydia and her fabulous locks, there is a lot more to come!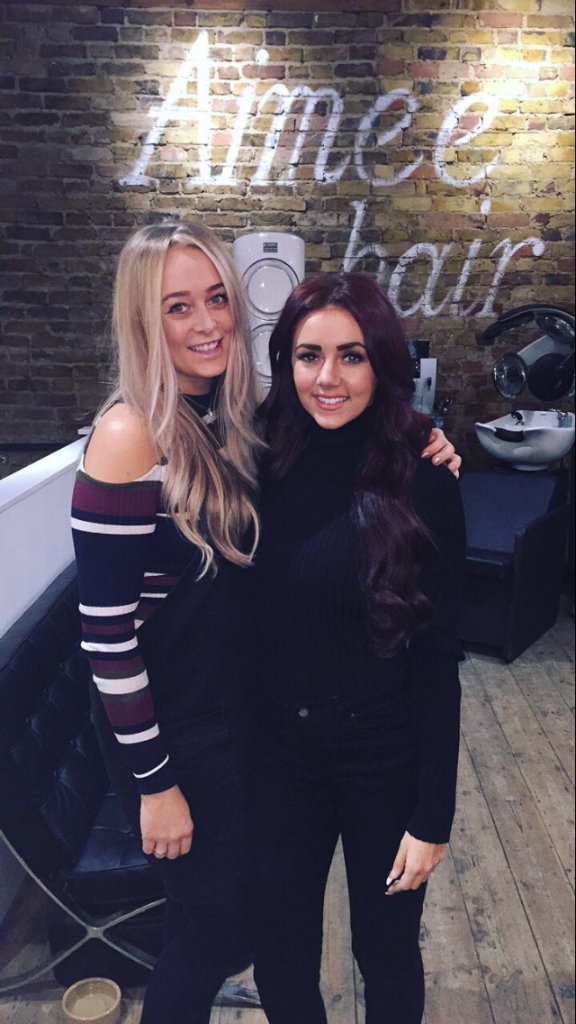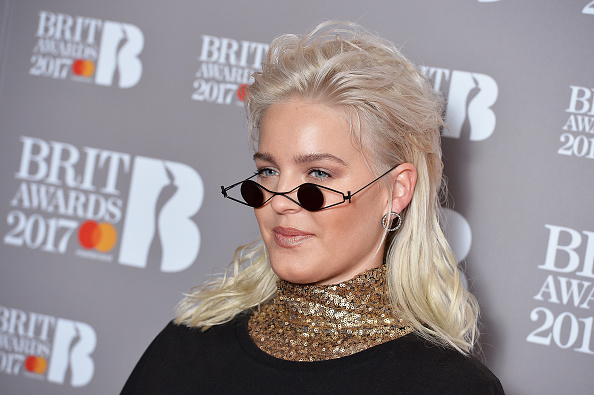 Anne-Marie was the latest celeb to get the "Gold Class" treatment at Inanch London in preparation for The Brit Awards Nominations Show 2017.
The 'Alarm' and chart topping 'Rockabye' singer and songwriter walked in with a bob-length cut and wanted to achieve both length and a bit of volume to her own hair. To many, extensions just mean LENGTH! That's where you're wrong.  Extensions do not have to create hip-hugging length hair, they help to keep the shape of shorter length hair too!
Fellow Gold Class elite salon, Daniel Galvin coloured her hair in gorgeous "icy blonde" shades prior to her extensions appointment with Inanch.
In order to get the exact colour match to Anne-Marie's ice blonde tresses, Inanch London's senior extensionist / colourist Lee toned her Gold Class extensions with pink and lilac shades – that's the beauty of Gold Class hair, they can be toned to get the exact colour match of the client's hair, so no matter how wacky and wild your hair, we can cater for you!
Inanch then used her magic touch to create length and volume by using around 200 strands of Champagne colour 17in 40cm length. The styling was then completed by her session stylist Nick Peters ahead of the Brit Awards Nominations event for which Anne-Marie was nominated for Best British Breakthrough Act as well as her "Rockabye" single being nominated for Best Video and Best Single – an amazing achievement!
Since then Anne-Marie has been having fun re-styling her new hair with plenty of curls to show off the versatility of having Gold Class extensions.   The beauty of Gold Class hair is that they do not look like hair extensions and I'm sure you will agree, she looks uber-chic!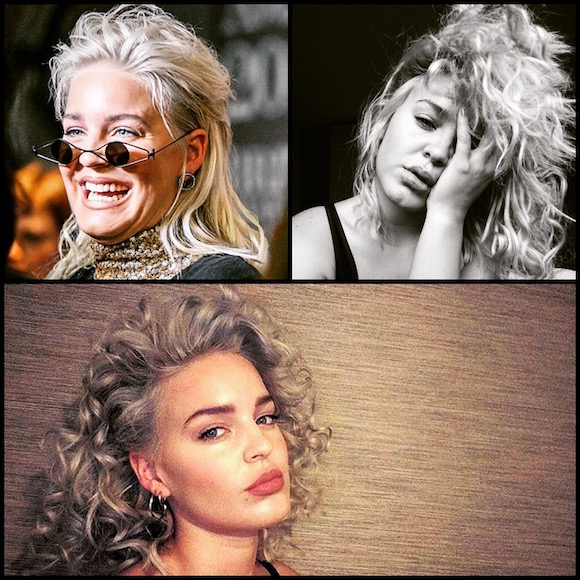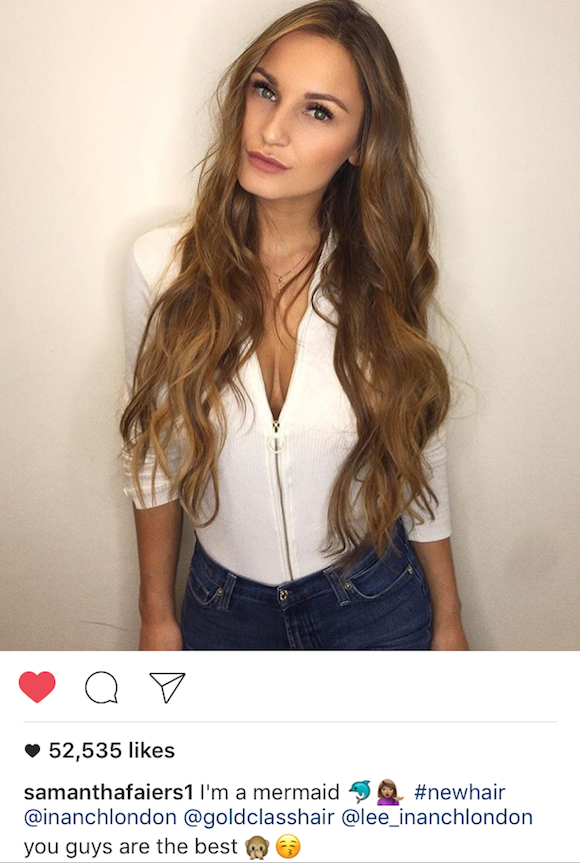 Long standing Gold Class client, Sam Faiers, unleashed her new long and luscious mane of hair last week. She unveiled her gorgeous Gold Class "mermaid" locks on Instagram, stating "I'm a mermaid @inanchlondon @goldclasshair @lee_inanchlondon you guys are the best " causing floods of enquires inundating our Gold Class flagship salon, Inanch London.
"How can this look be recreated?", many have asked.
The beautiful warm colour tones used by Lee McCrudden at Inanch London and bespoke shades of Gold Class Hair were applied by Inanch Emir herself. 150 strands, measuring 50cm in length were applied, consisting of three Gold Class shades, named; Walnut, Bronzed and London Gold, all blending seamlessly to reveal natural and healthy looking hair that are #SimplyGoldClass. Her magnificent mane was then styled using large GHD irons to create mermaid like soft beach waves.
"Why so long?", others have asked.
We love to show the versatility and natural look of our hair extensions even with a significant change. Sam wanted to go longer on this occasion so what better way to demonstrate this by adding extreme length to the hair and creating more volume – all resulting in an effortlessly gorgeous wavy style which fell to Sam's waist.
Sam opted for the ponytail look as she attended the launch of the new Gold Class Clip-In range at the Hippodrome Casino in London just days after revealing the new look, showing that the style and seamless application of the hair can look great no matter the style or occasion.
As the new year approaches, maybe you could get a new hair-do too! And why wouldn't you want to look like a mermaid? Book your consultation with an elite Gold Class salon now.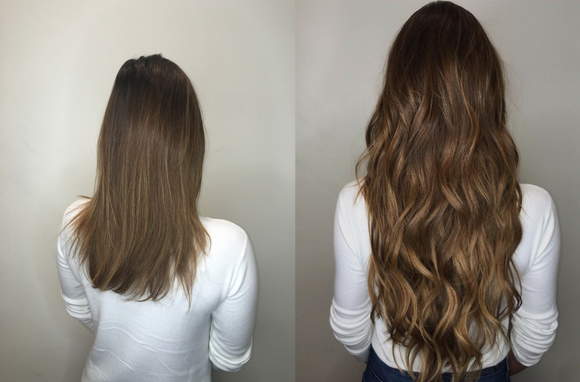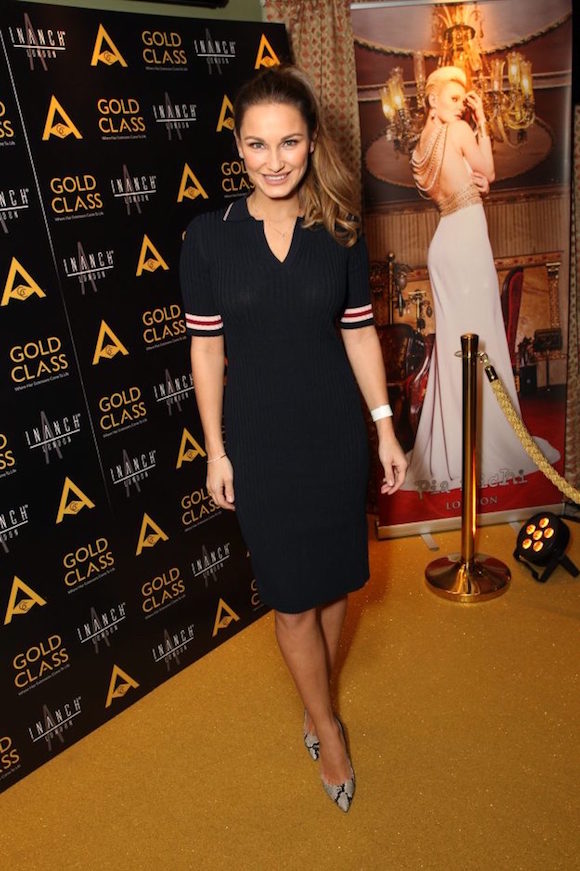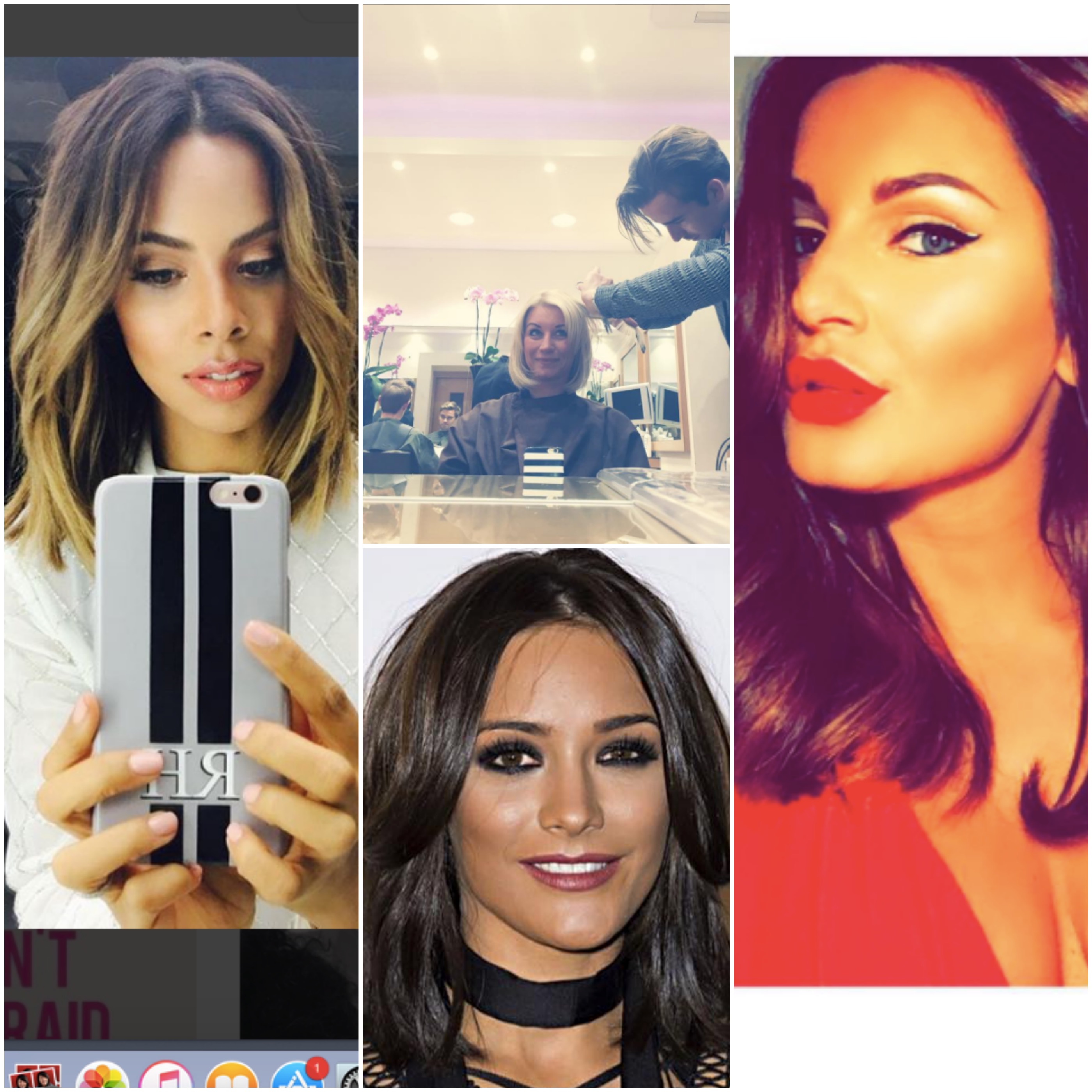 The lob is the style of celebville, but a common misconception is that if you've lobbed your hair there's no need for hair extensions. That's where you're wrong. Extensions have an added benefit for your lob in that they help keep the shape.
The team at Inanch London have been mixing things up for our Gold Class Girls wanting a short-change and they wouldn't be caught short (pun intended!) without their hair extensions. From Denise van Outen's messy waves, Sam Faiers and Rochelle Humes' elegant long bobs to Frankie Bridges' sleek dramatic new look; it's all about the extensions creating volume to hold the style. The UNITE volume trio pack has everything you need to keep your hair healthy and helps with added volume too. Their 7 second conditioner is an essential product for your haircare regime.
Not forgetting that extensions are also a fabulous way to play with colour. Add some 'Ronze' for an autumn hue or add some highlights to help contour your face or go all Caroline Flack lob devotee and ombre your ends.
The lob trend will reign for some time to come so ask your Gold Class extensionist about adding some extensions here for added oomph.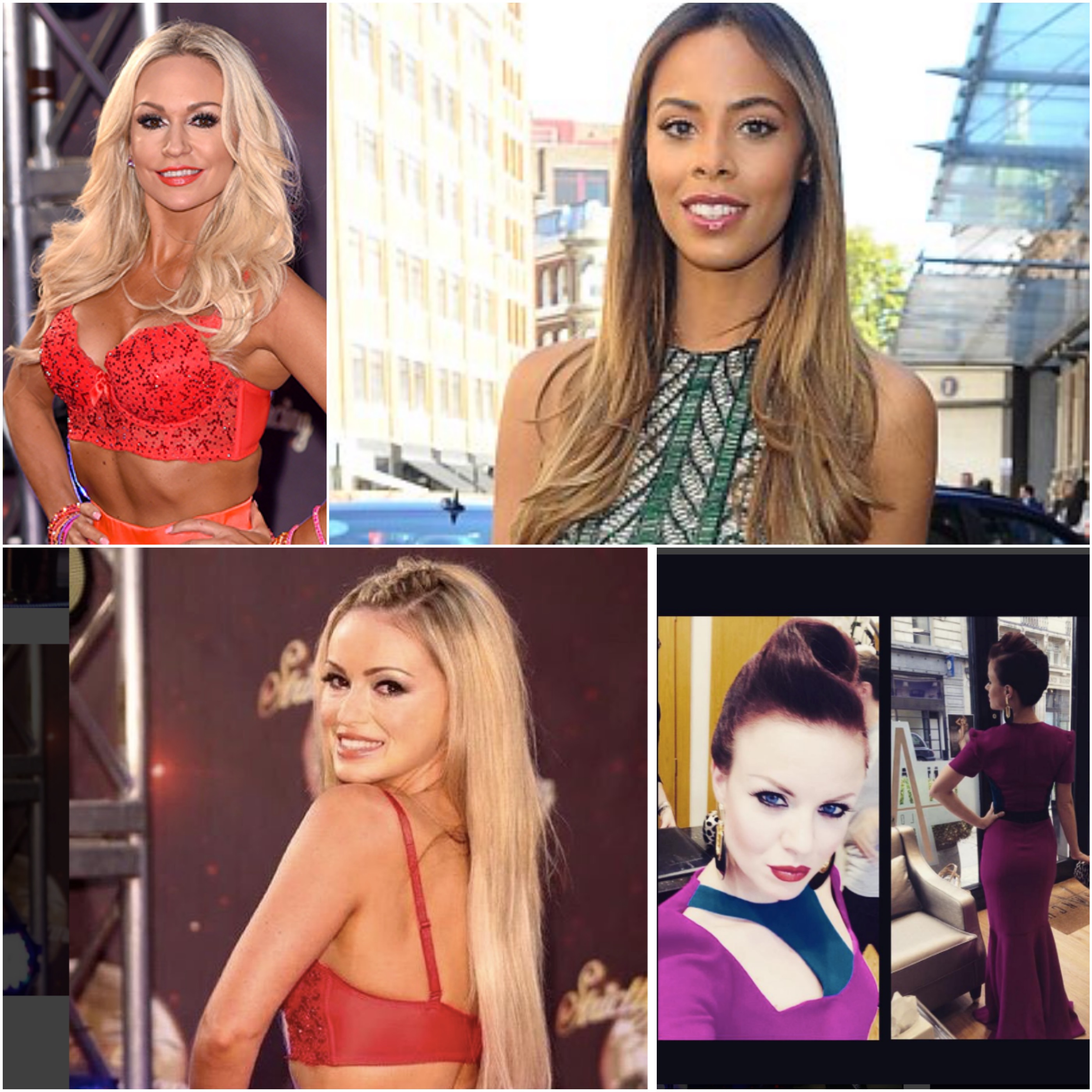 We are now moving in to full-on Strictly Fever and XFactor obsessing as the live shows start. Our loyalties are torn between these two shows and so we can't help but indulge in some Get the Looks for our Gold Class Girls working these shows. With all girls client's at Inanch London we spoke to the team behind each look to get the scoop on their individual looks.
If you follow Rochelle Humes on Instagram you will have spotted she has been tweaking her extensions over summer, going blonder and shorter but her most recent visit to Inanch Emir herself had her 50cm lengths back in. Rochelle is busy promoting her new Very line, Ninja Warriors trials as well as fitting in the XtraFactor. Inanch explains more about the colour change "using her lightest shade as new base to become the darkest shade, we mixed 3 colours to lighten her locks and create a natural blonde look ahead of her press work for her clothing range. We styled her hair with plenty of layers for a different look." Rochelle has to time her hair changes to tie in with her schedules, collections and launches and offer some point of difference.
Roberto meanwhile has helped Ola Jordan with her highly anticipated return to Strictly following her injury. Having played with dark hues, Ola feels much luckier as a blonde and Roberto added 45cm lengths of lighter more ash tones in her new set of extensions applied before the launch show last month. "Ola's hair is a little more complicated when she is working on the show as we need to be more mindful of where we place her bonds and work with much finer bonds to ensure they cannot be seen for even her most dramatic look or felt for back-combing to create those looks."
Roberto also created a beautiful 21st century twist on a chignon for Joanne Clifton this month ahead of her National Lottery Awards night. He keeps her vibrant colour and sharp lines for a very different look for Joanne.
Kristina is a loyal client of the very talented Vessy. Kristina has only been having her Gold Class extensions for a year now and as a devotee blonde she has started to add some on point 'bronde' into her tresses so we should start to see more depth on our TV screens.
Whichever show is your favourite please make sure you support our Gold Class Girls who look sensational as they showcase our hair on the dance floor and TV Screens across the UK.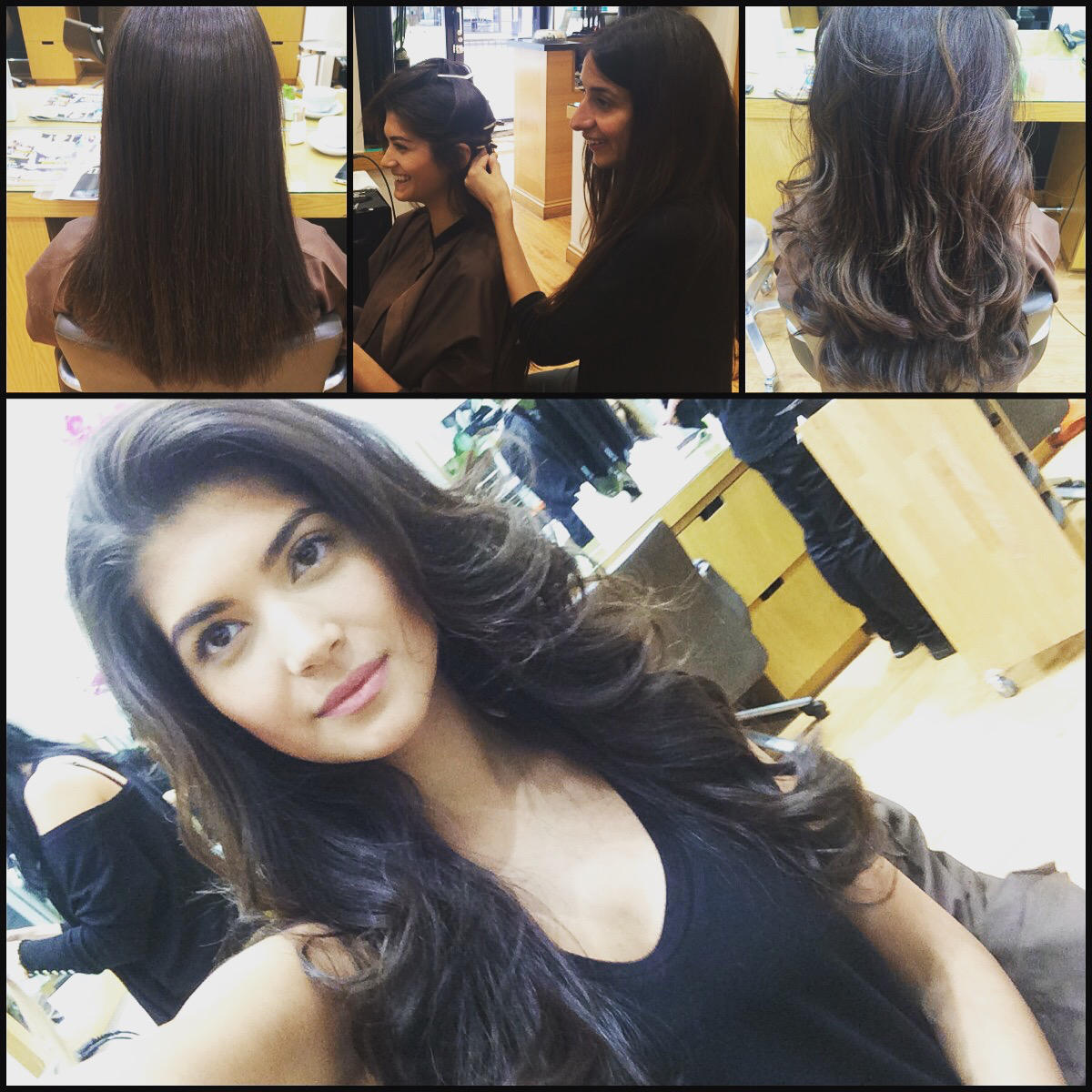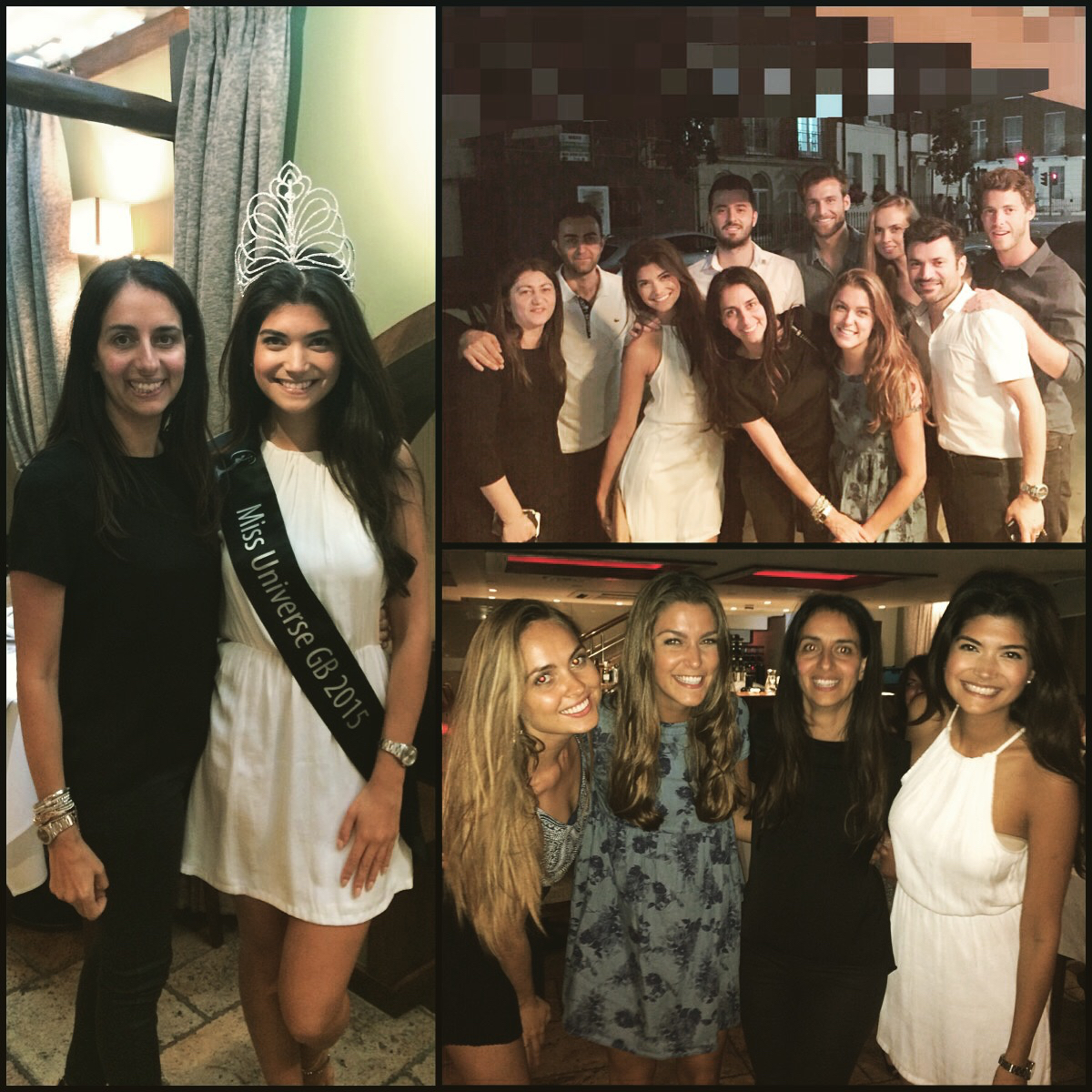 We shared on Facebook earlier in the month the beautiful Nena France being crowned the new Miss Universe Great Britain for 2015. Her hair secret is of course Gold Class and the team were on hand to help her celebrate her win last week.
Well tended, healthy tresses are important to us all and for Nena's winning look we wanted everything to look 'natural' so multi-tonal shades of dark browns were used to compliment her own natural hair. A full set was applied to add volume and a little length.
Having met Nena at a Pia Michi shoot back in 2011, where Inanch styled her hair; she soon became a loyal client and extension devotee as she clinched the Miss London title in 2013. Moving forward to Miss Universe, Gold Class became her official sponsor as Joe Emir commented:
"We chose to sponsor her because of her loyalty to us and her beautiful personality. We knew that she would be one of the favourites to win the title and will be a fantastic ambassador for Great Britain in the world finals"
Inanch and team joined Nena and other model friends at a local bar to help celebrate her win in style. Her sash and crown were on hand for a few extra shots and to coo over.
We will be following Nena's progress as she competes in the world series for Miss Universe early next year – we might even offer to carry her bags as it's to be set in an exotic location. Inanch will be tending to her tresses between then and now to make sure her hair remains healthy looking. Keep an eye out for her in more Gold Class shoots early next year too …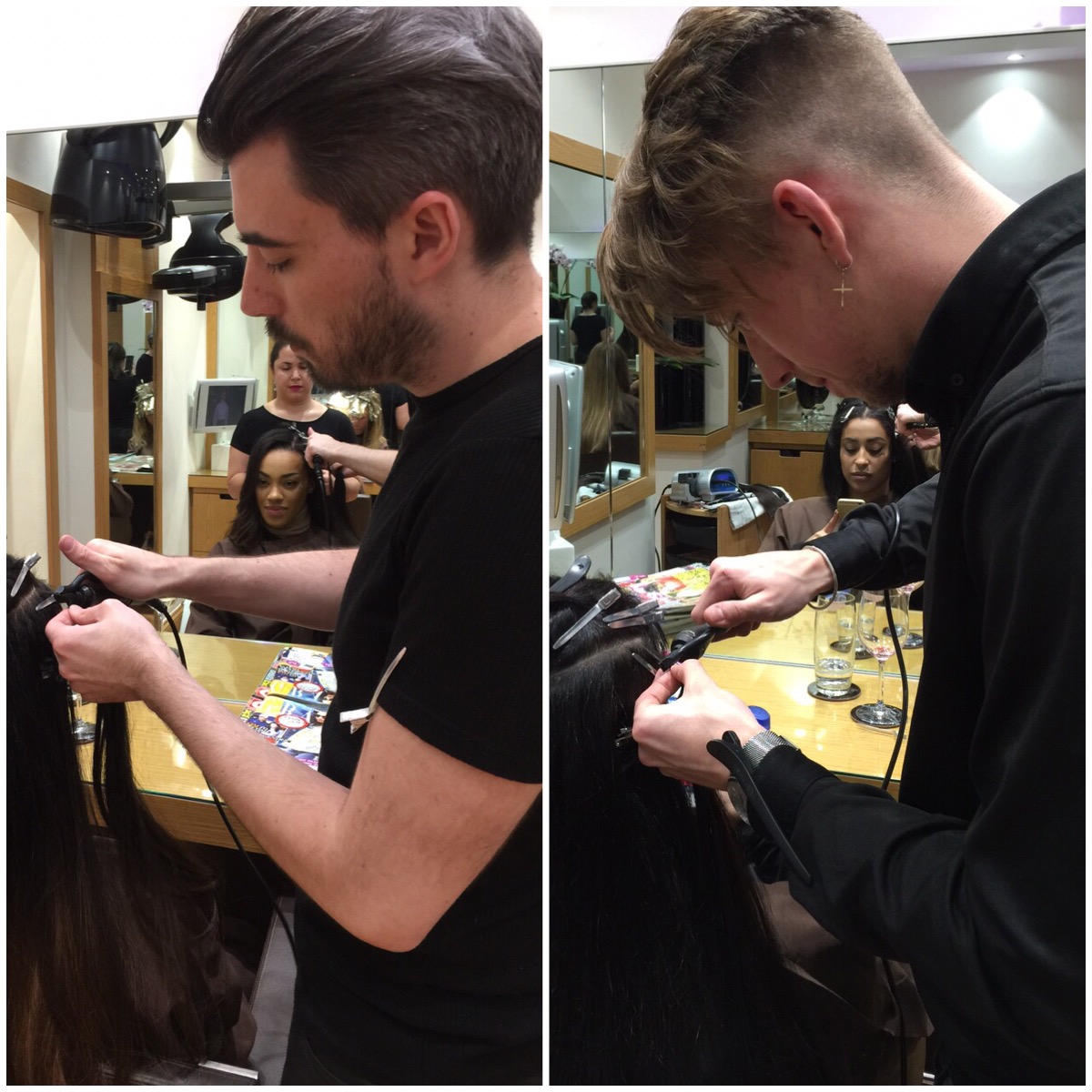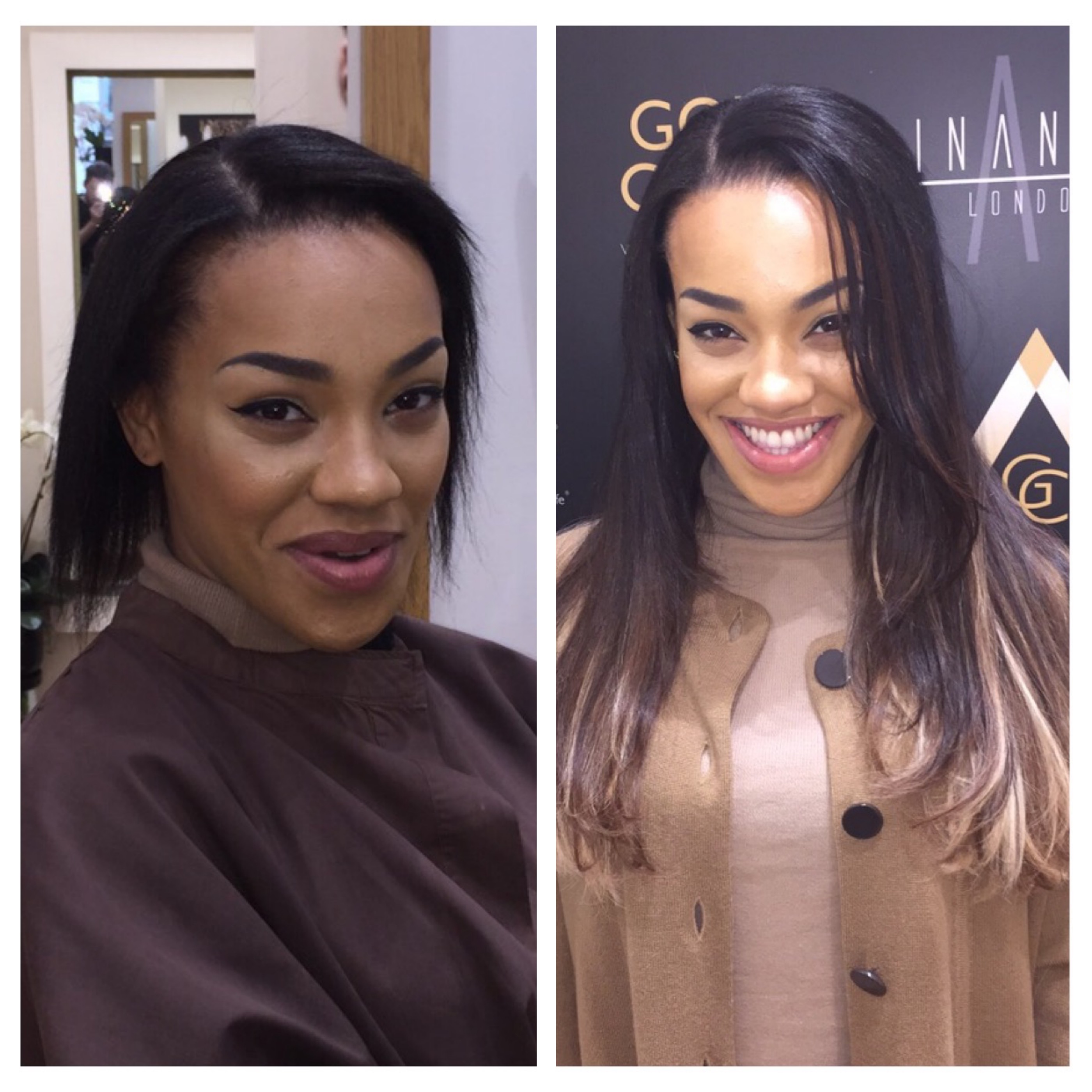 The girls from Stooshe took time out from recording their new album to head to Inanch London for some much needed TLC and a fresh look ahead of some of their promotional touring. At the consultation, it was clear that using heavy hair pieces regularly had taken their toll on Karis' hair in particular so they were keen to learn more about Gold Class' Healthy Hair Days*. Safer, permanent extensions are the way forward to reduce the damage caused.
In the safe hands of Roberto Silva, Karis wanted a dramatic new look and so some custom dyed ombre Gold Class hair extensions were made and a full head application to create a softer look for summer.
Lee McCrudden got to work on Alexandra blending dark brown and black pre-bonded extensions to create a flawless look. Length and volume were the order of the day so 200 strands of 20" Gold Class were used to create the look before cutting and styling to ensure the extensions looked effortless natural.
The wonderful team at Inanch London couldn't leave the lovely Courtney out and treated her to a Olaplex colour correction session to maintain her platinum blonde hue and improve the condition, followed by a Nano Keratin treatment by Ivan to help improve the manageability of her hair when back home.
Glad to see the girls out and about showing off their new hair and we spotted them at last night's Now Magazine Summer Party alongside Roberto and Lee again.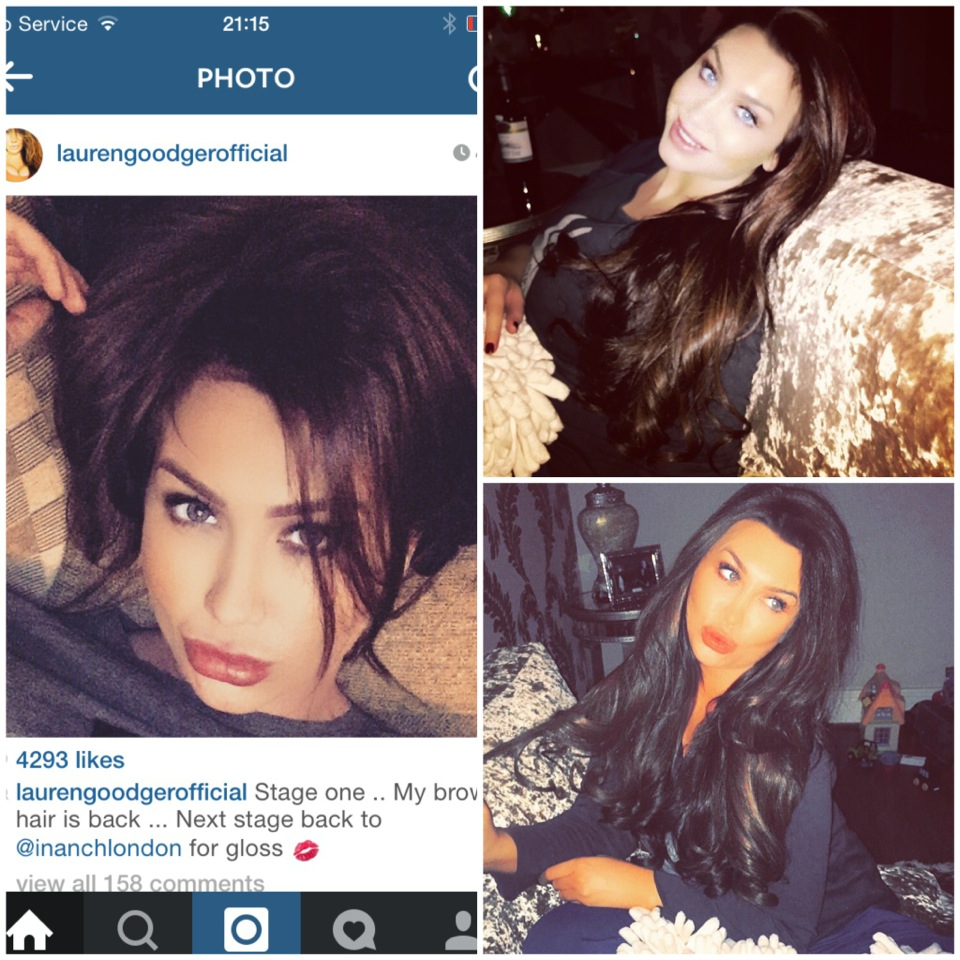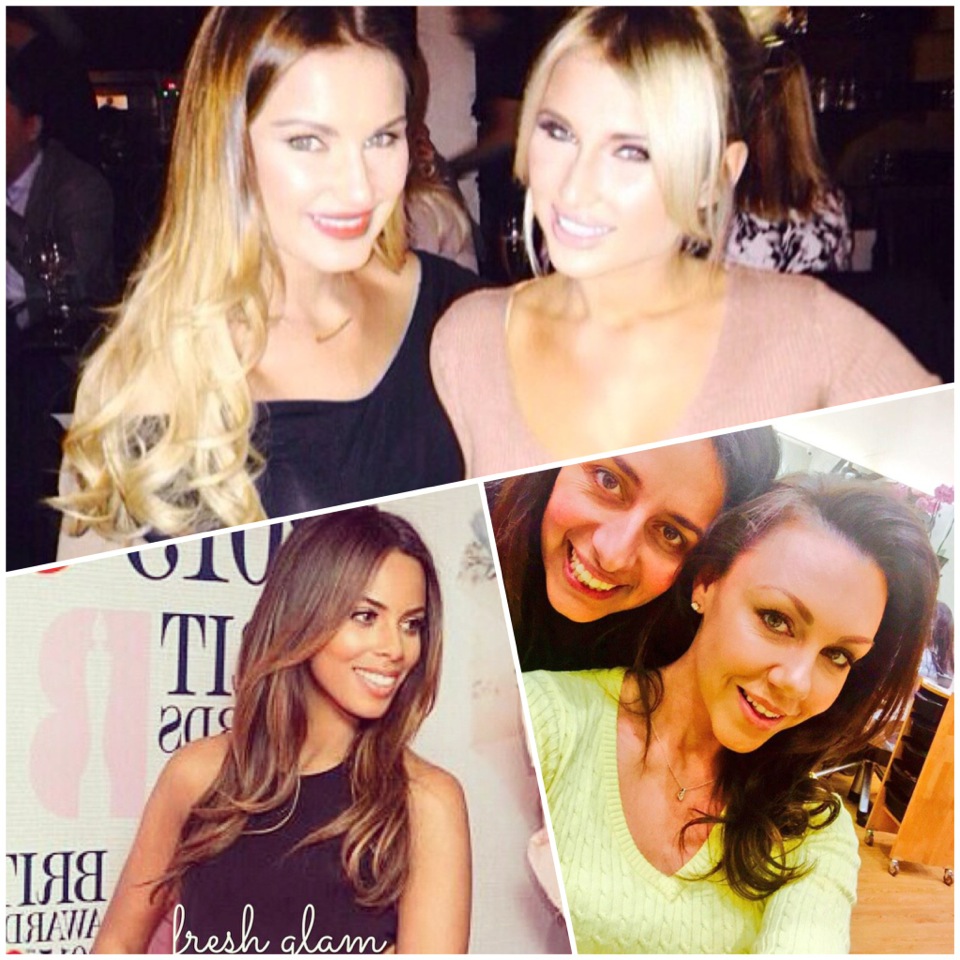 The start of a new year signals a chance to change for many and our Gold Class Girls are no different. Only this last week has seen many of our lovely clients in for a change and the most significant is the colour change for Lauren Goodger. Keen to ditch her blonde bombshell image she stepped into Inanch London and the experienced hands of Roberto Silva to start the change into a sultry & sophisticated brunette. Warm chocolate browns were the new hue and returning Lauren back to her natural shade. Tweeting that evening "stage one … My brown hair us back … Next stage back to @inanchlondon for gloss"

Back in salon for the second stage, Roberto completed her transformation with colour matched extensions and some additional caramel tones to add subtle highlights throughout. Adding 200 strands of Gold Class Hair in 50cm to give plenty of volume and length for this glamorous look. Lauren shared lots more snaps on Instagram showing off her finished look and we think we are going to be seeing a lot more of her as she enjoys her new do and exciting plans for the future.
Also in to add new length was Sam Fraiers to help her sister Billie celebrate her birthday; Rochelle Humes for some maintenance before the BRIT nominations and Michelle Heaton in preparation for the National TV Awards this week.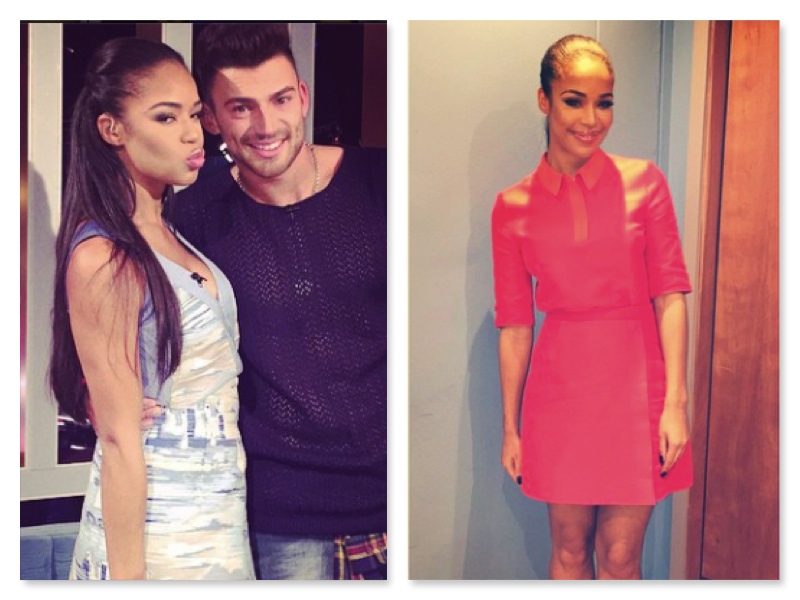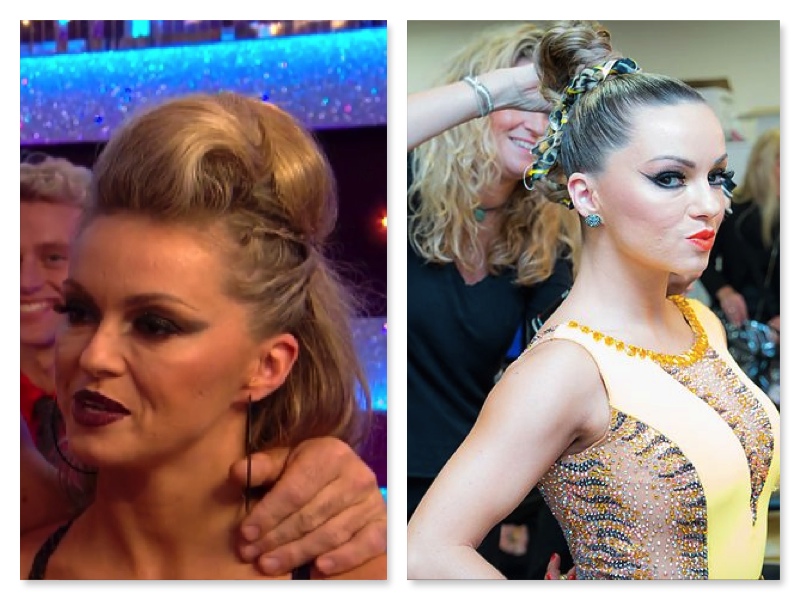 First up, good extensions should not look like extensions. This includes the cutting & blending of the hair, but the single most-asked question is normally the "bonds". What do they look like, how will they feel and for those of us who like to change of hairstyle; then to make sure they cannot be seen even when you show off your hair-up looks. This comes down to the bonds used with expert application and placement in the hair.
Constantly in the spotlight and under the lens of the parazzi, X-Factor host Sarah Jane Crawford generally likes to wear her hair down when out & about and partying. But at work, she has been sporting sleeked back ponytails on a couple of occasions or half up do's. Showing off her Gold Class lock length, it's a great example of how truly amazing Inanch's extension work is. Not only are her bonds so discreet but they are positioned so that the hair can move, be up-styled and most importantly, not seen.
The award winning hair team at Strictly Come Dancing have their work cut out changing the looks week by week for all the professional dancers & celebrities and their creativity is not limited for wearing Gold Class extensions. In week one we saw Ola Jordan's Tango up-do including side scraping plaits and big hair rolls. Gold Class hair styles like your own hair, so there is not limit with using products & heated hair tools to achieve these looks and create fabulous hair for us to swoon over. Not afraid of her hair down Ola and her colleagues have good #hairswishing moments too.
So if you plan to wear your hair up, remember to tell your extensionist so they can accommodate for this and make sure no-one sees those pesky bonds!