A Gold Class Collaboration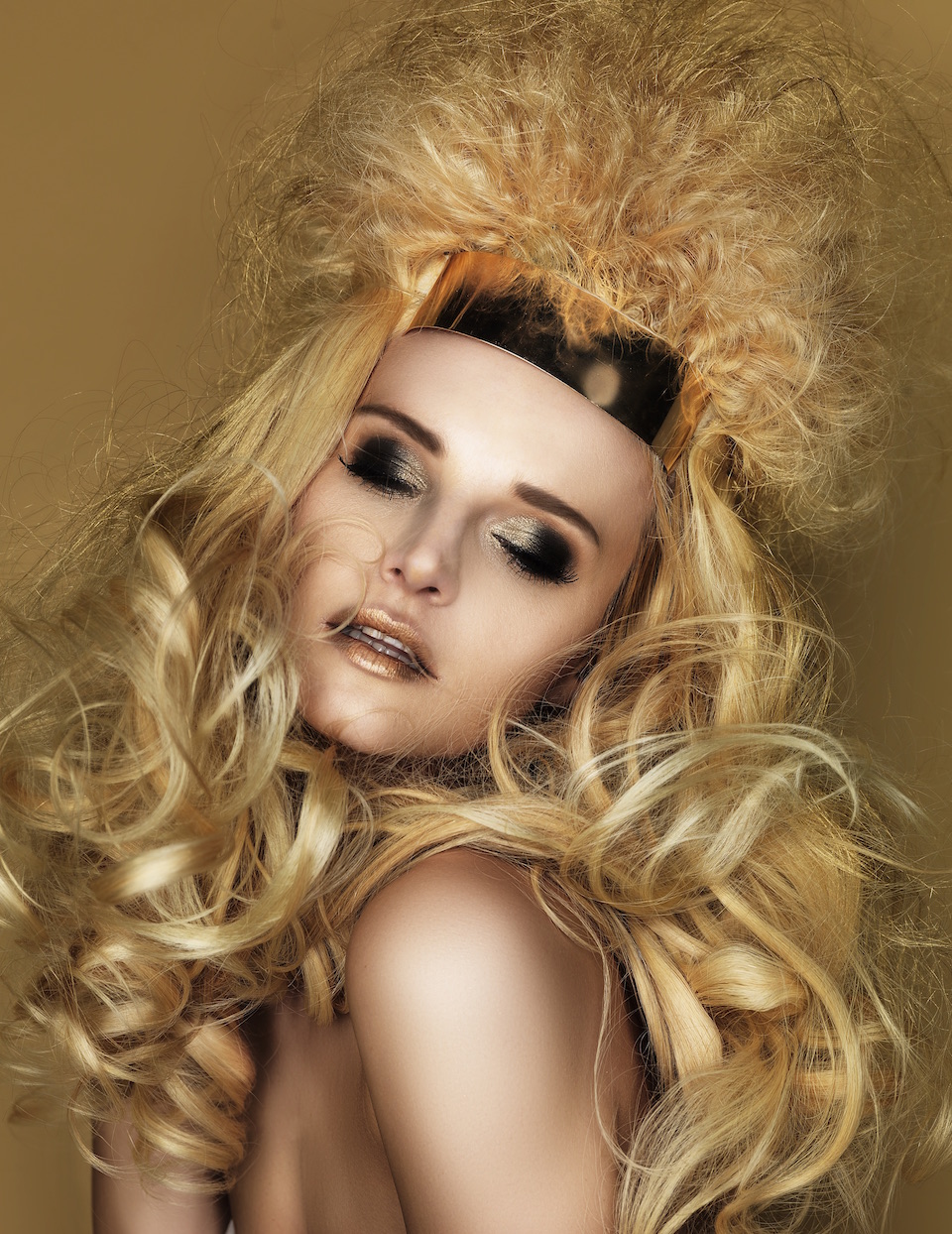 Our latest collection, The Midas Touch, harps back to the myth of King Midas and his golden touch. From the golden embellishments featured in each image to the dazzling talents of Inanch Emir, Anne Veck and Desmond Murray – a touch of gold has well and truly brought these 11 looks to life.
Gold Class founder, Inanch Emir joined forces with avant-garde expert Anne Veck and photography/hairdressing extraordinaire Desmond Murray for this shoot – an inspirational photo shoot which harnessed the specialisms of each professional to promote the qualities and capabilities of Gold Class hair extensions.
The shoot took place at the Inanch London salon on Great Portland Street, where the masterminds set to work to craft styles, which served to marry commerciality with avant-garde. Gold leaf and decadent accessories offered the optimum amount of opulence to convey the luxurious nature of the Gold Class range – a range that can be used for both professional purposes and salon-friendly styles.
"I wanted the collection to portray the commercial look but with an avant garde twist, showcasing the versatility of our hair extensions. It was truly an amazing collaboration working with 2 of my favourite artists in the industry. I think the results speak for themselves." – Inanch Emir, Artistic Director, Inanch London & Gold Class Hair founder.
"This was a brilliant shoot, collaborating with two great artists, Inanch and Desmond Murray, to create a stunning collection, which showcases the true quality and glamour of Gold Class hair extensions. Can't wait for the next time! "- Anne Veck, Artistic Director, Anne Veck Salons
Check out the full collection in our gallery.