Hair extensions have been favoured by celebrities, models and VIP's as a clever way to add volume and life to their locks. However, over the last decade we have seen vast improvements in the natural looking quality and texture of hair extensions available and wefts have undoubtedly become a stunning and affordable choice to women looking for beautiful, natural and long-lasting results. Celebrity fans of weft hair extensions include Cheryl Cole and Paris Hilton.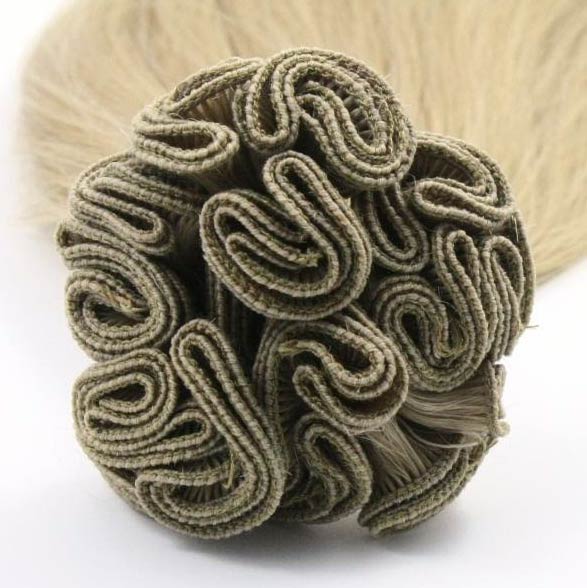 Gold Class Weft Extensions at Inanch London
Gold Class Hair are pleased to announce that our beautiful hand-tied weft extensions are now available at Inanch London. Available in layered (single drawn), beginning with full hair from the first 5-6 inches from the roots, working down to a tapered effect near the ends, resulting in a full bodied and natural look.
Our hand-tied weft hair extensions are made from 100% Indian Remy cuticle hair in natural textures; this is the same superior quality we use for our four-signature polymer (pre-bonded) and cylinder tip (micro-ring) hair extensions.
Specifically hand-tied with intricate machine sewn tracks to prevent any shedding, they have been woven into one continuous thread so cannot be cut or altered once made. All of the tracks are designed to be thin density pieces, which we can easily embed with clips, micro-rings or sewn-in braids. With regular salon maintenance and correct after-care, your weft extensions can last up to 18 months.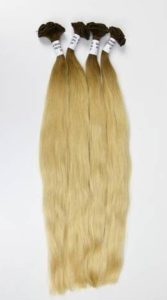 Custom-Made for our Clients
Just as each body shape is unique, so is your head and hair; in order to make sure we offer our clients the very best, bespoke hair extensions – all of our hand-tied wefts are custom-made to fit each client's unique style and needs. As each set of extensions is unique, prices are quoted on an individual basis, depending on the amount and length needed. For example, a typical cost
based on an average head of shoulder-length hair might be £300.00 plus fitting.
As each set of weft extensions is bespoke they can take up to six weeks to arrive at the salon. If you are seeking to get extensions ahead of a special occasion, we recommend booking a consultation with one of our talented team as soon as possible.