Monthly Archives:
December 2017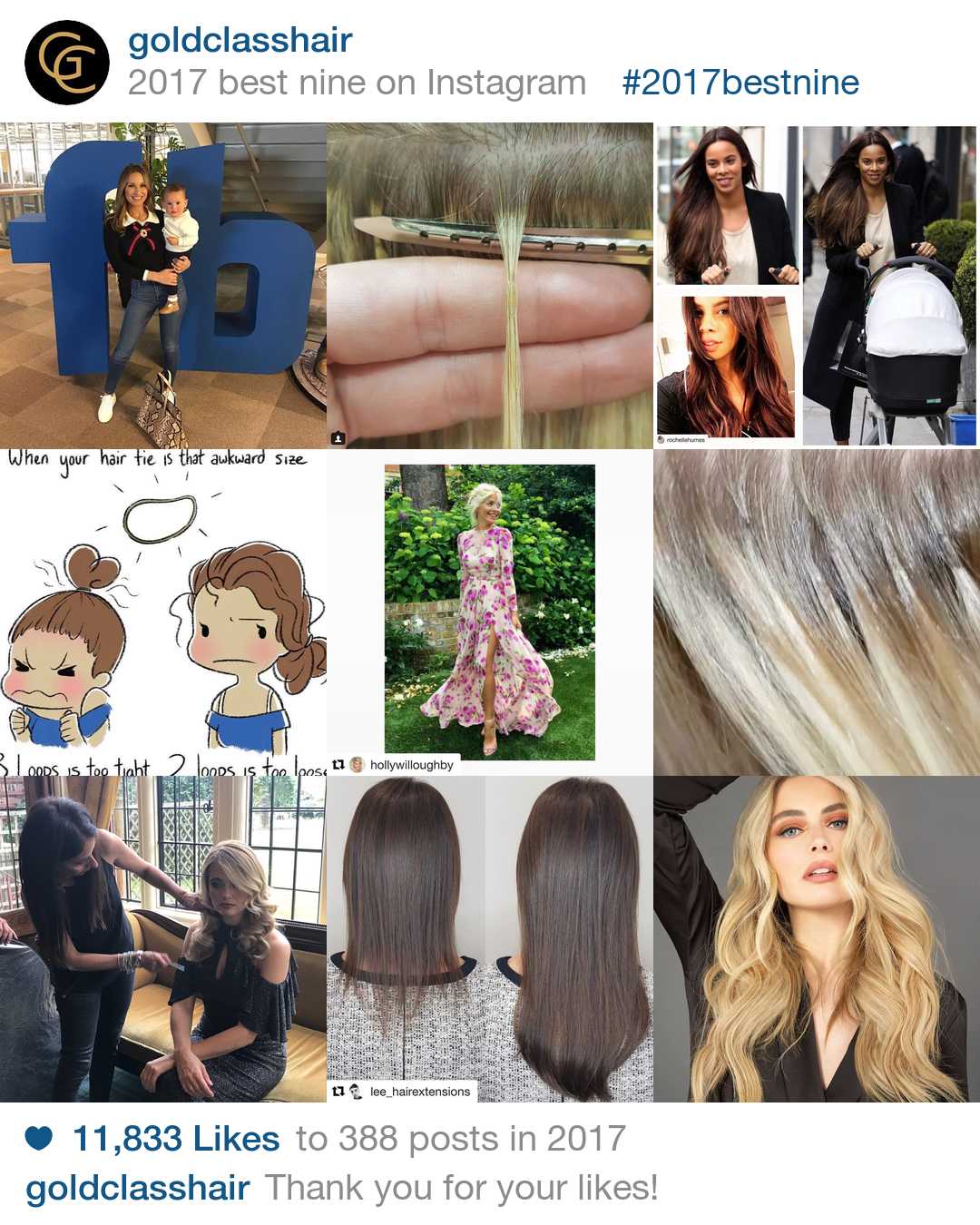 What a year and can someone please tell us where has it gone? We've got some exciting plans for 2018 already but before we say too much more, let's take a moment to reminisce on a wonderful year.
We've welcomed some fabulous salons to the Gold Class family. Award-winning Nicola Smyth Salon; the team from LAC+CO Canada came over to train in March and La Bella Vita in Belfast joined us earlier this month. If you've not already checked them out, please do and make sure you are following them on social media too.
Our Gold Class Clip-Ins won The Hair Awards 2017 Best Instant Human Hair Extensions, two of our extension experts were up for Best Extensionists with the Awards too, and Lee McCrudden from Inanch London clinched it with his collection using our hair.
We were also awarded an ADSL Certification for our Removal Solution for safe removal of hair extensions – something that is very important to us and sets us apart with our philosophy on this.
Always evolving, we have introduced so many new products to support our extension lovers care for their hair at home and also equipping stylists with the very best tools to make sure their work is nothing short of perfection. To name a few our Thermal Super Brush, Italian Blow Dry Brush , Thermal Protection Serum not to mention our Pre-bonded Toolkit. We then took these to exhibit at the world's leading hair show Salon International in October for the very first time as well and it was so lovely to meet so many amazing stylists keen to become a Gold Class Elite Salon.
Of course, we have loved all the amazing transformations with our hair and there are so many great ones we cannot choose.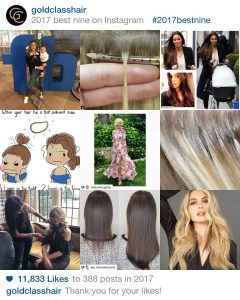 2018 is set to be an amazing year with our plans in place for some new product releases as well as new salons joining the Gold Class Elite Salons network in the UK and Europe! Stay tuned on social to be the first to know.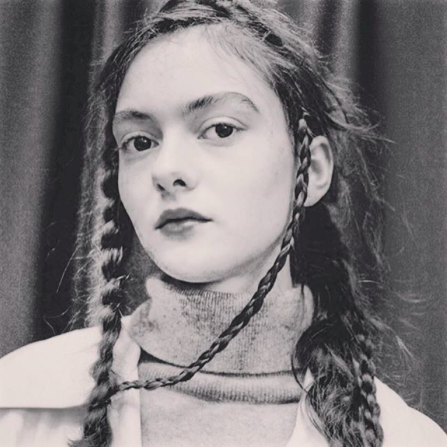 Healthy hair has been on trend for a while and this continues, as does natural looking hair. So spend a little more time on the TLC to ensure it is in good condition and show it off with these simple suggestions to have effortlessly beautiful hair in 2018.
COLOUR
Pantone's Colour of the Year has been announced as Ultra Violet. Whilst we are not planning on introducing a purple to our colour chart, this will work well with blondes and brunettes as a complimentary colour so we are looking forward to seeing some extensionists play with colour more this year.
Keep your eyes peeled at festival-season and next winter, as we will definitely be seeing more of this hue.
Selena Gomez recently went blonde and this trendsetter is already leading to enquiries for this look. Keep your roots and opt for a warm blonde like our Iced Pearl to help keep the volume and hold the style.
ACCESSORIES
Well good dressed hair deserves a treat too. So add some embellishments and try to make them gold of course! Barrette clips are in.
Think back to the SS18 catwalk and big hair bands were in with Channel and many more. Think back to Blair Waldorf for some style inspiration.
STYLING
Buns will be big in 2018, and even your looped pony can be called a bun. But get creative and try something like this from Preen with 3 different plaits to add texture and interest to your style. We still can't resist plaits!

See more here.
Head to our Pinterest page for more hair inspiration and if you are looking for a new look for 2018, then head to your nearest Gold Class elite salon for an in-depth consultation and talk about your colour and style requirements.
SaveSave
SaveSave