Monthly Archives:
August 2017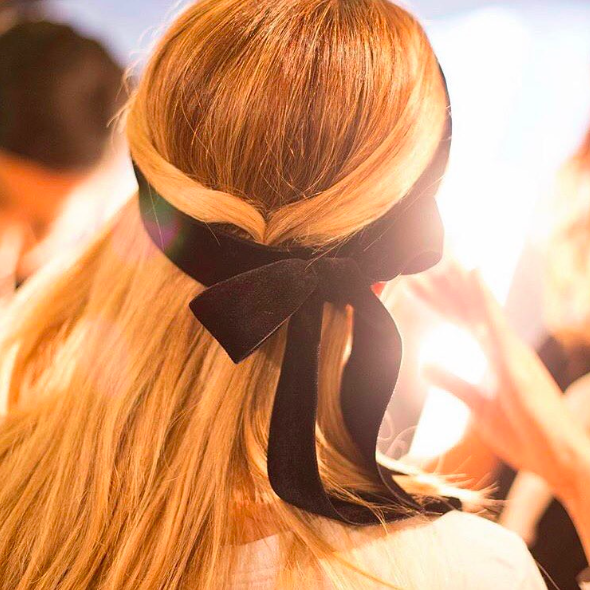 Summer has well and truly come to an end and as September is the month of Self Improvement, we thought we would inspire some change to find your perfect hair look.
This time of year has so many gorgeous autumnal hues and if you've never tried being a red head now's your chance. Lena Dunham has made the switch and by all accounts found her fire. We think our Rich Berry hue would achieve this look.
You can find more of our stunning reds on our colour chart and if you're not so daring, then our Rich Rose might be your ideal hair crush. If you're not too sure about a full block colour, then you can always blend them – ask your Gold Class extensionist for their expert advice to suit your colouring. With your colour sorted, we need to turn to styling. Cast your mind back to LFW AW17 best hair looks and this image was everywhere from Temperley London. 
So simple to recreate with your ribbon colour of choice, there's no excuse not to try it. We like this added detail of tying the sides of the hair back into a loose half-up ponytail to help give the ribbon something extra to hold to. Avoid smooth ribbons and secure with a few discreetly placed pins.
We love these messy Victoria rolls by hair icon Eugene Souleiman for Preen
Need more inspiration? Browse The Telegraph Fashion 41 of the Best Hair Looks for AW17 here.
We will keep harping on about healthy hair looks and this really starts with good hair care. Treat yourself to our new look aftercare range and our Conditioning Boost to really add extra nutrients to your locks and add shine. With the changeable weather, we really recommend having some supplies in your handbag too like our brush and Argan Oil to add to the ends of your hair and fight the frizz.
More tips on healthy hair can be found in our previous blog or get in touch with your nearest Gold Class salon to organize a hair health check.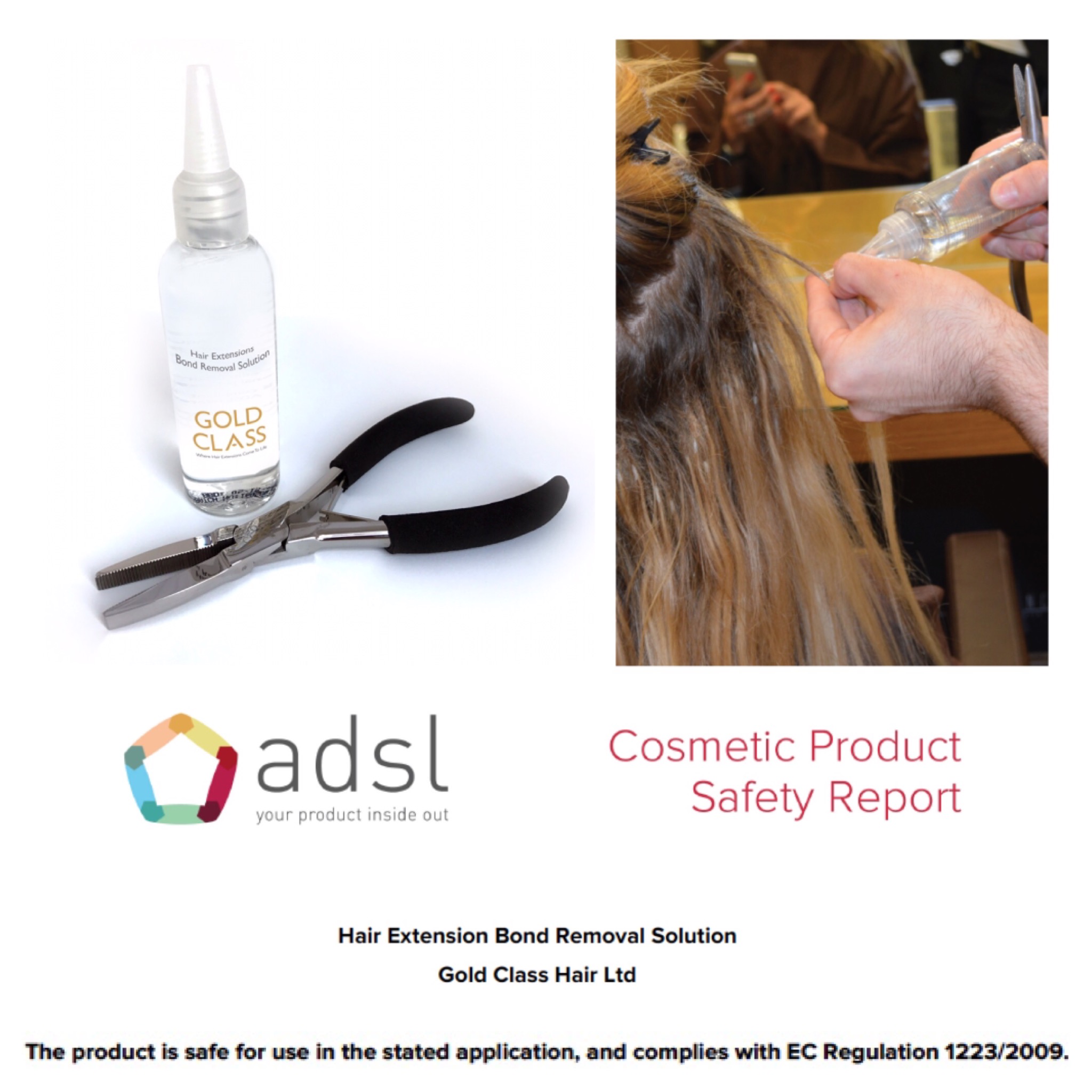 When you are looking into hair extensions, you might not be thinking far enough ahead for the removal process but it's just as crucial to get this right for the health of your own hair and scalp. You might have seen those horror stories where people have resorted to cutting their hair extensions out. Well get the right extensions, expert extensionist and safe removal and you can avoid all this. Read on for all you need to know.
Here at Gold Class, we look at the complete life cycle of your extension journey and will talk to you about the safe removal process during your consultation so you are understand the right method that won't damage your own hair.
1. When do you remove?
This depends on the type of hair extensions you have, how fast your own hair grows and ultimately how well you have properly looked after them. To give you and example pre-bonded hair extensions we recommend removing after around 3 to 4 months as the bonds will have grown down your own hair.
TOP TIP: The biggest issue for extensionist for removal is matting where the client has not been separating their bonds correctly, so make sure you do this religiously daily!
2. Right Tools
To the untrained eye, they might look like a pair of pliers, but the extension removal tool is crafted specifically to aid the correct removal of the bonds. Gold Class has just released a new toolkit with two Removal Tool pliers in different sizes and with a unique inner plate with a horizontal design to aid grip but prevent hair damage – these are the professional tools to have.
3. Right Solution
Different hair extension brands offer their own removal solutions so that they are formulated specifically for the removal of the bond they have been created for. In the main, these products are only available to professional hairdressers and this is the case for many professional brands.
The Gold Class Removal Gel has proudly received a ADSL (Advanced Development & Safety Laboratories) approval for Cosmetic Safety.
4. The technique
Sectioning your hair to work on small areas at a time, your extensionist will use the Removal Tool to gently crush the bond, with the criss-cross plates cutting into the outer bond ready for the application of a small amount of the removal gel, which is worked into the bonds. After a minute, the ingredients in the Removal Gel have worked to break down the strength of the bond releasing the bond from the hair. The extensions then simply slide down the hair causing minimal damage and no signs of traction on the hair or scalp.
There is a myth that the removal process will hurt; but with the correct professional extensionist, correct tools and experience, this is not the case.
5. Aftercare
Following removal, it is necessary to clean the hair with a detoxifying clarifying shampoo to wash away any remaining Removal Gel and give the hair and scalp a good clean releasing any trapped dirt and matted hair. Combing through the hair will remove any small residues of the bond and again remove any trapped matted hair.
We recommend a scalp treatment, such as the Spa Mist treatment to revitalise your hair and scalp before repeating the Hair Health Diagnosis to see for your self that good extensions with experts really don't damage your hair.
Don't just take our word for it, find out what leading Tricologist, Glenn Lyons says about our method here.
To find out more about safe removal of your current extensions and to book in for a Gold Class Consultation, you can find your nearest elite Gold Class salon here.