Monthly Archives:
May 2017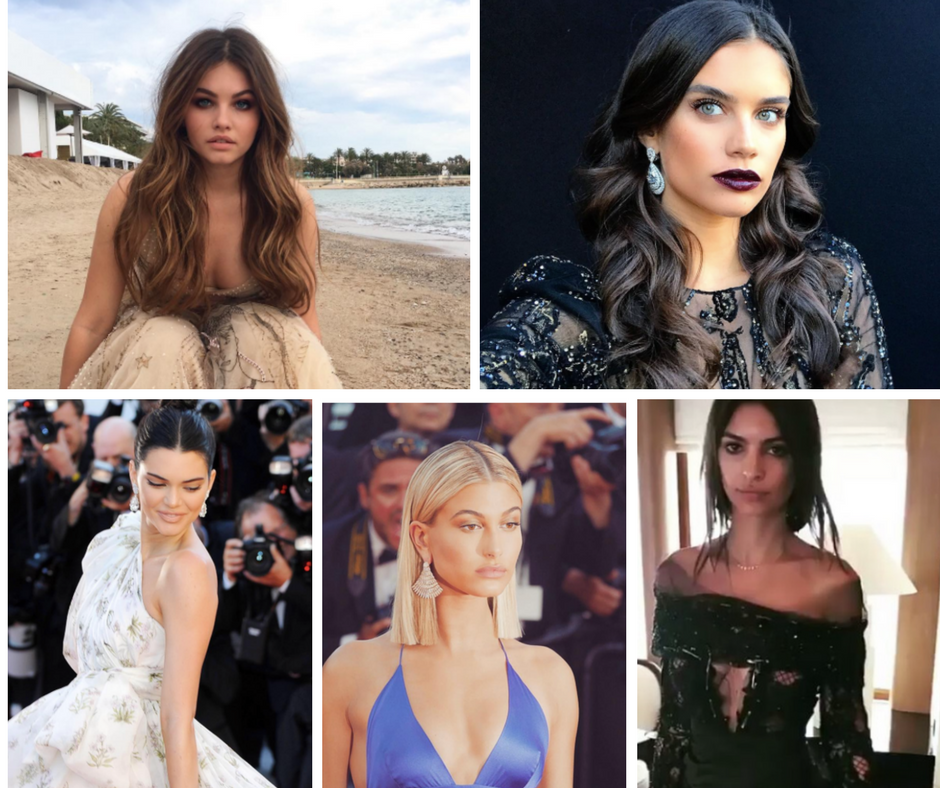 We love awards season and Cannes Film Festival is definitely one of our favourites. So we thought we would share with you our five favourite looks straight from the red carpet.
Kendall Jenner
Kendall turned heads in her stunning La Perla couture, complimented by her simple yet sophisticated slick-back-bun. Complete this look with Gold Class Argon Oil to keep stray hairs in check.
Thylane Blondeau
Thylane was not afraid of fly-aways, opting for an easily maintained beach wave look. Beach waves look great with ombré as it emphasises the different shades and layers in the hair. See our range of ombré clip-in hair extension shades, and talk to your extensionist about recreating this look.
Hailey Baldwin
Hailey's blunt bob is so sleek on and on trend. Mixing blonde hues like our …. give a more natural look whilst the extensions help to hold the shape and thickness of the lob on the shoulders.
Sara Sampaio
Sara Sampaio adopted a traditional red carpet chic look which beams class. Clip-in hair extensions can also recreate this look beautifully by adding volume and shape.

Check her Instagram feed for even more great looks from Cannes here.
Emily Ratajkowski
We love braids as you can dress them up or down and look great at any occasion, whether that's on the red carpet or basking in the sun. Emily opted for the messy braid look, completed with a black bow to complement her gorgeous gown.
Some of these looks can easily be mastered by yourself, but if in doubt, consult your stylist or ask your extensionist for a free colour match, fitting and styling at one of our elite salons.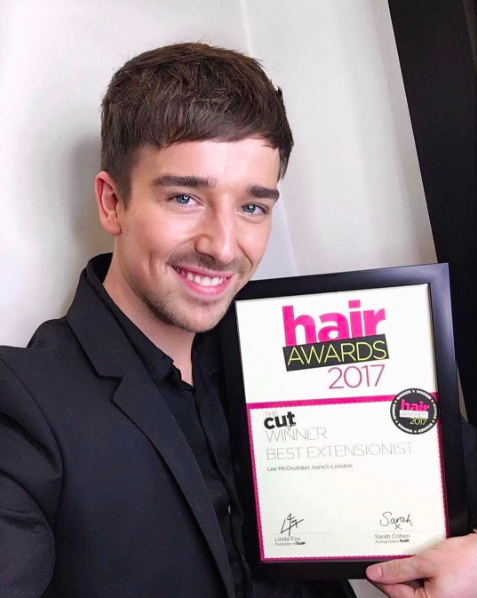 We are so pleased that our flagship salon, Inanch London's very own Lee McCrudden has been crowned the winner of the Hair Awards Best Extensionist 2017! Lee follows in the footsteps of his mentor, namesake of the salon and our founder, Inanch Emir, who has won the prestigious title for three years running and therefore earned the Hall of Fame status.
After submitting examples of his work, images of his expert application and client testimonials, Lee was shortlisted for the award. See our question and answer blog with Lee after he had received the news that he had been shortlisted back in March.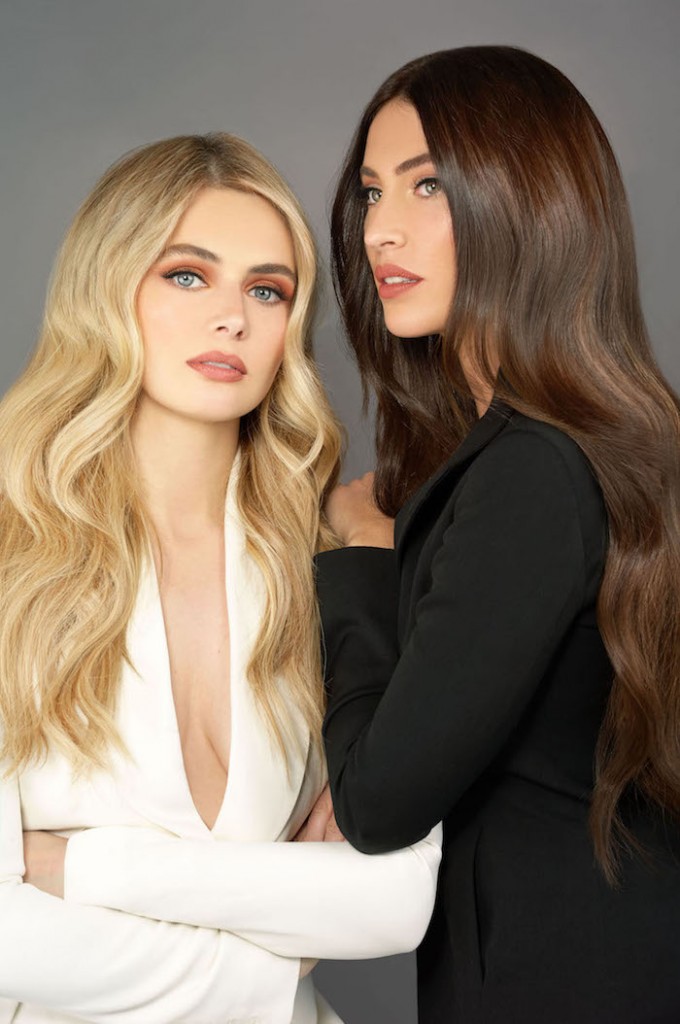 (Left to Right) Laura and Anastasia
Lee created these looks using a combination of Gold Class Pre-Bonded and Clip-In Hair Extensions. Laura's pre-bonded extensions consisted of a bespoke blend of Rich Truffle, London Gold and Champagne, with added London Gold clip-in hair extensions for added volume for the shoot. Lee opted for a natural look with Anastasia, using Hot Chocolate pre-bonded extensions, complimented by Rich Truffle clip-in hair extensions.
A mystery reader-tester was sent to the salon for Lee to work his magic before a panel of experts reviewed his work further and later announced him as the winner.
"It's a dream come true to win this award and something that I have been working hard to achieve for a couple of years.  I'm very passionate about hair extensions and how they can work well for my clients so it will be great to share this news with them." Lee McCrudden
Book an appointment with Lee here or ask your extensionist for a free colour match, fitting and styling at one of our elite salons.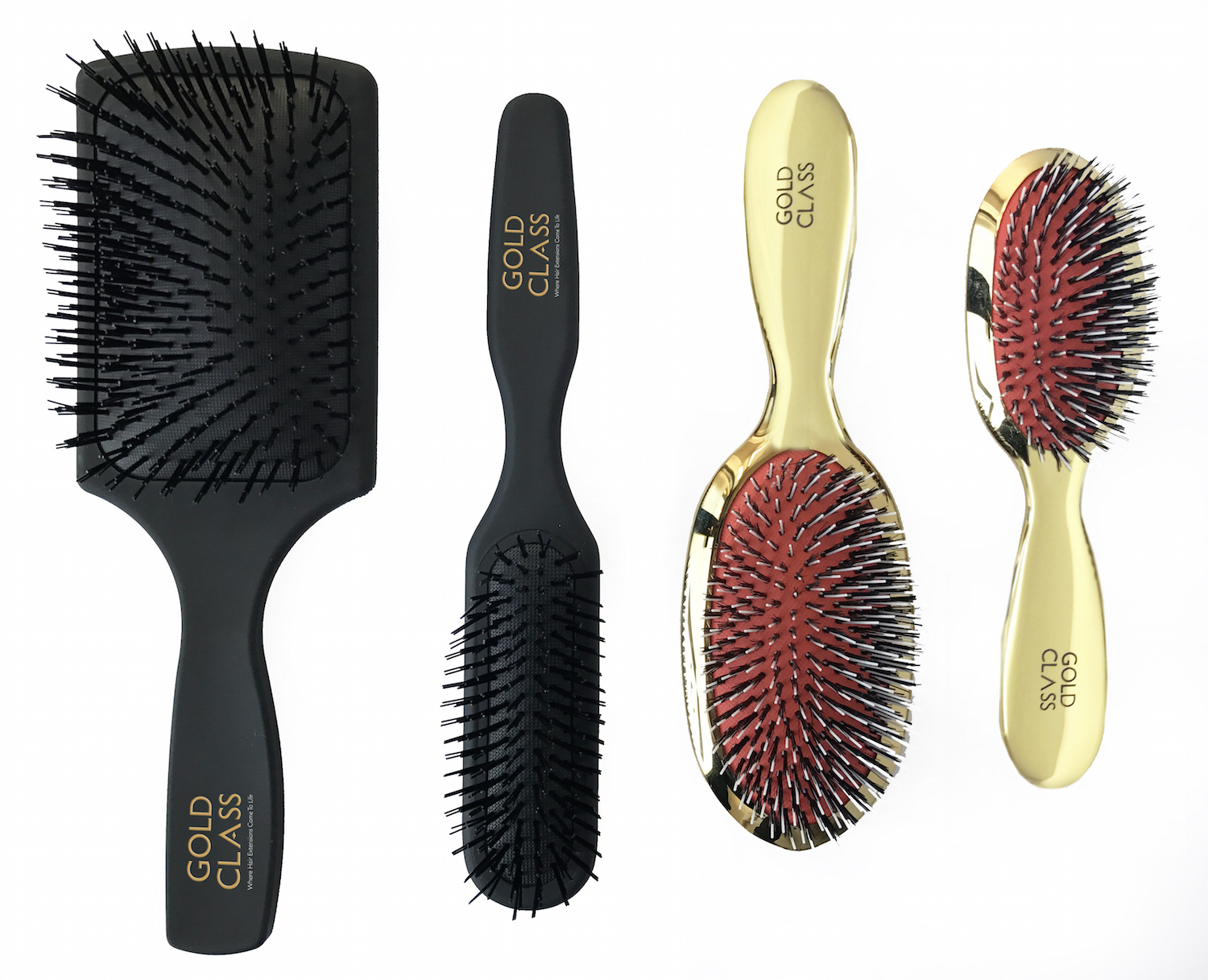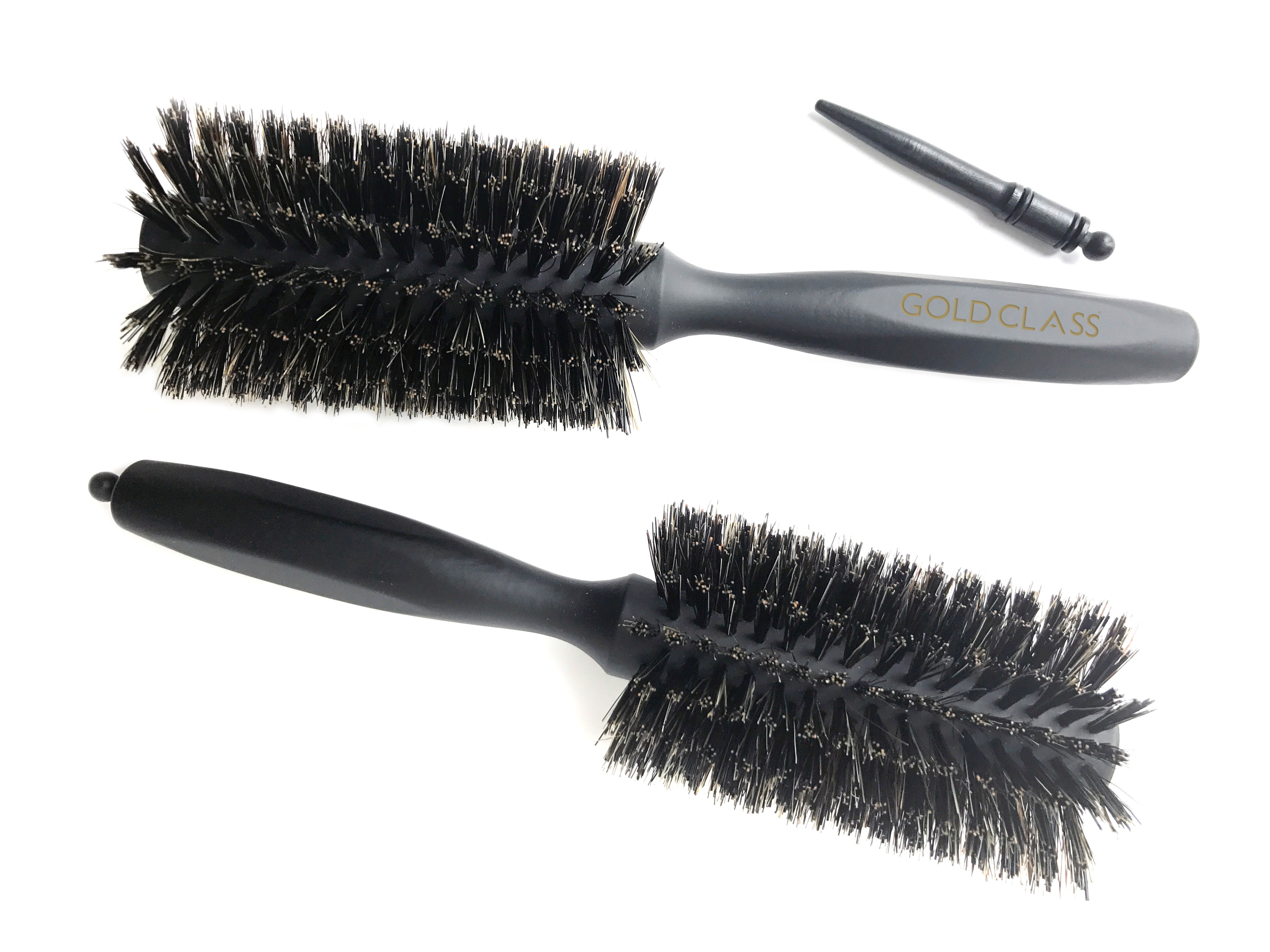 With so much choice, how do you pick the right brush for you?   We have a range of beautiful brushes that are not only designed to care for your hair extensions, cleaning your hair, detangling and add shine with every stroke, but those with softer bristles will also gently glide over your bonds.    Here's our guide to getting it right for your tresses:
WET HAIR
We all know that brushing your hair when wet is a "No No" so our combs are handy to have in and detangle those locks before you start styling.   Some of our combs are more suitable to styling, so we recommend our Cutting Comb with both a wide toothed section to start with and then follow up with the narrower teeth.  Keep to below your bonded areas and support your hair whilst comb to prevent tugging.
BLOW DRYING
New to our range is our soft-touch Italian Blow Dry Brush which creates volume, great curl and closes the cuticles to leave an in-salon professional finish to your bouncy blow dry,
If sleek locks are what you are craving, then use our Paddle Brush on a low to medium heat setting.
STYLING
Our Deluxe Styling Brush is such a workable tool, offering more control to shape the hair & de-tangle all hair lengths.  The Dressing Comb and Pintail Comb were made to make sectioning your hair easier, to help with those up-do's and can also be used for backcombing to add volume to your look.
DAILY BRUSHING 
Our founder, Inanch Emir, recommends brushing your hair regularly throughout the day, at least 4 times and so don't forget our smaller sizes of these brushes for your handbag or desk draw.
You really can't go wrong with our Paddle Brush.  Essential for hair extension wearers with medium to long lengths.  It's our best seller and a finalist for the Hair Awards in 2016.   We also offer a Large Oval Brush which is perfect for daily brushing, but if you want a real treat to look good on your dressing table then you absolutely have to have our Gold Brush.
TRAVELLING
We have a couple of handbag-sized brushes so you can preen on the move – a firm favourite has to be the Gold Class Extension Brush, but paddle brush fans with ultra long locks might prefer the Small Paddle.
It's well worth investing in a couple of brushes to make the most of your hair extensions.  Brushes to avoid include those with bobbles on the ends of the bristles as these catch on your bonds and will tug your hair.  This is the same for hard bristles that are inflexible and pull on your extensions too much.   If you want to know more about the correct way to brush your hair whilst wearing your extensions, then head to our aftercare guidelines or speak to your Gold Class extensionist for their top tips & demonstration.
So where can you get your hands on these, we hear you cry?  They are available at any of our select salons nationwide or buy online from our flagship salon Inanch London Shop.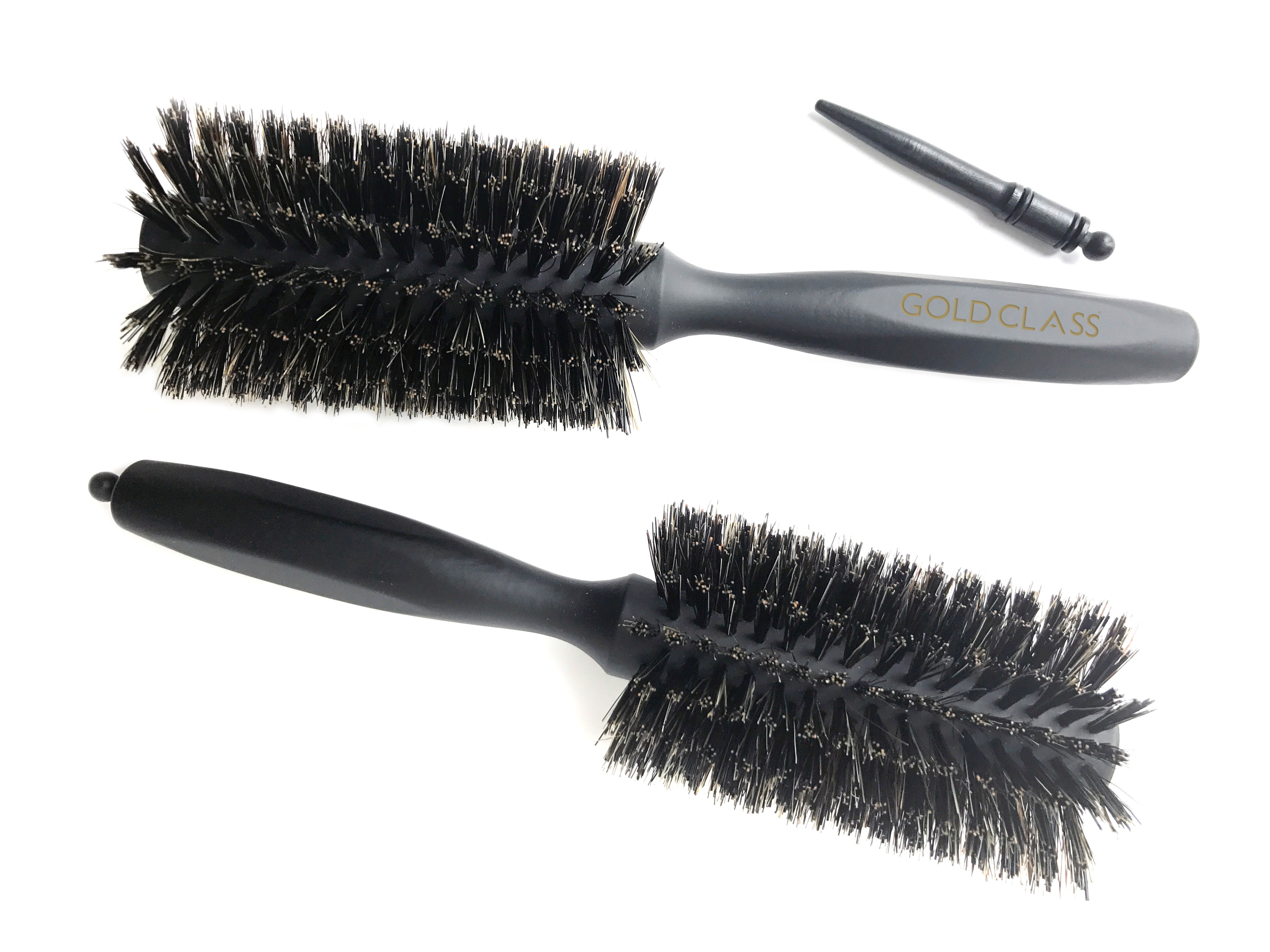 We are so excited to announce the release of our brand new professional brush to add to our aftercare range for blow-drying hair extensions.The Gold Class Soft Touch Italian Professional Blow Dry Brush, is an essential addition to your brush collection. Made in Italy exclusively for Gold Class, it features a wooden handle with a rubberised coating for ultimate comfort and easy gripping. The firm and heat-resistant Boar Bristles smoothes even the thickest of hair and with different bristle heights allowing an easy glide over the hair extension bonds, it is ideal for de-tangling mid-length and long hair whilst adding amazing shine.
The Gold Class Soft Touch Italian Blow Dry Brush also offers the correct amount of tension for total control when styling.  What's more, the brush comes with a retractable hair sectioning pin to help assist with blow drys, perfect for reaching the roots to clean and evenly distribute the natural oils.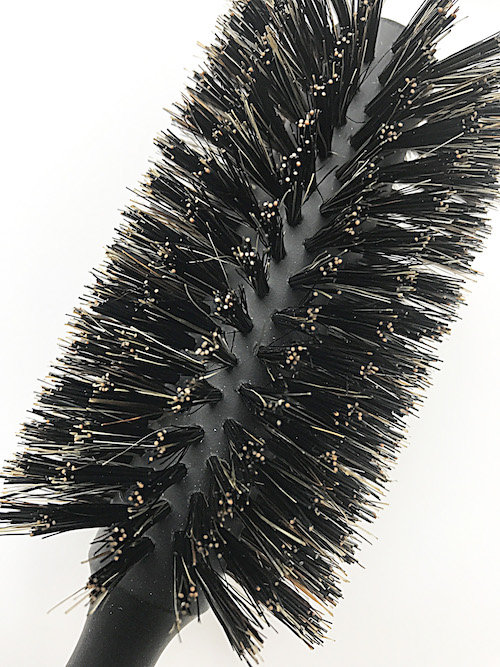 'But what is so different about this brush?' I hear you cry…
"We advise all our extension clients to brush their hair at least once a day to prevent tangles and keep their own hair and extensions looking healthy. Using the right blow dry brush for hair extensions is also extremely important and we are delighted to have introduced this brush to our aftercare range that gives you a smoother and shinier long-lasting finish." Inanch Emir, Founder of Gold Class hair extensions
You can now get your hands on the Gold Class Soft Touch Italian Professional Blow Dry Brush for just £30.00 from our elite salons nationwide or online through our flagship salon, Inanch.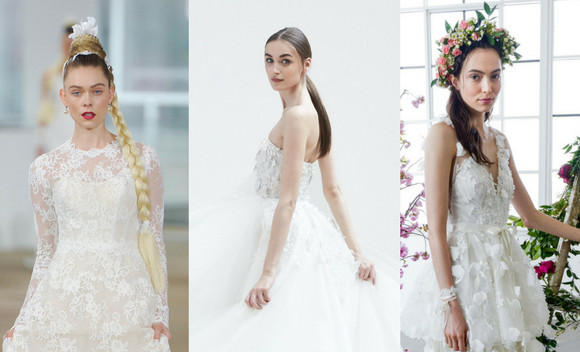 We haven't even made it to Summer 2017, yet we're looking ahead to top bridal hair trends in 2018, yikes! It's good to get ahead though and we're feeling inspired by New York Bridal Week, with bold up dos, plaits and waves leading the catwalk…
Less is more, and at Peter Langner, Marchesa and Mira Zwillinger, the up dos were kept low in neat chignons and ponytails. These sleek do's beam elegance when partnered with a white dress. They are also so quick and easy to create, so wave goodbye to the all-day wedding prep with the never-ending supply of hair pins!
As well as beaming elegance, ponytails can also be a statement of power and this look is leading trends for the SS18 bridal season. This wet-look sleeked backed style comes from shots taken from our founder's backstage work at the Pia Michi catwalk and whilst it looks simple, you might want to practice – or cheat and book in with your stylist.
If there's one thing short, long, curly and straight hair all have in common, it's that they all look super-stunning with a plait. Don't worry if you have thin hair, Gold Class Clip-In Hair Extensions can be fitted to add thickness, volume and length to the hair to create the perfect plait for your special day. Plaits went BIG at New York Bridal week with Ines Di Santo and Hayley Paige both displaying striking Rapunzel-like plaits. The benefit of having this style on your wedding day is that it will stay in place ALL DAY. So, you won't look back at your wedding day photos in 20 years and regret having a plait in your hair. They are unique, sturdy and totally timeless.
Gone is the season of straight hair and your au natural waves are breaking free! Beautiful boho unstructured locks are all the rage for SS18 bridal season, with stylists rebelling against over-styled, fussy, old fashioned wedding hair. Jenny Packham's crimpled hair and hidden plaits will most certainly turn-heads as you walk down the aisle. This amorous, boho-inspired hairstyle is perfect for ladies who are looking for a bold and low-maintenance way to wear their tresses down.
To enhance your big day 'do' and recreate these beautiful styles, book in for Gold Class Hair Extensions with one of our selected salons.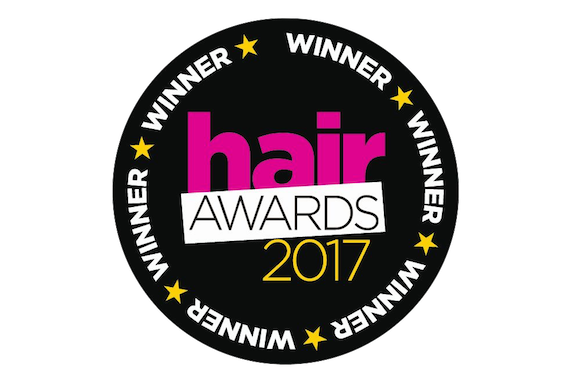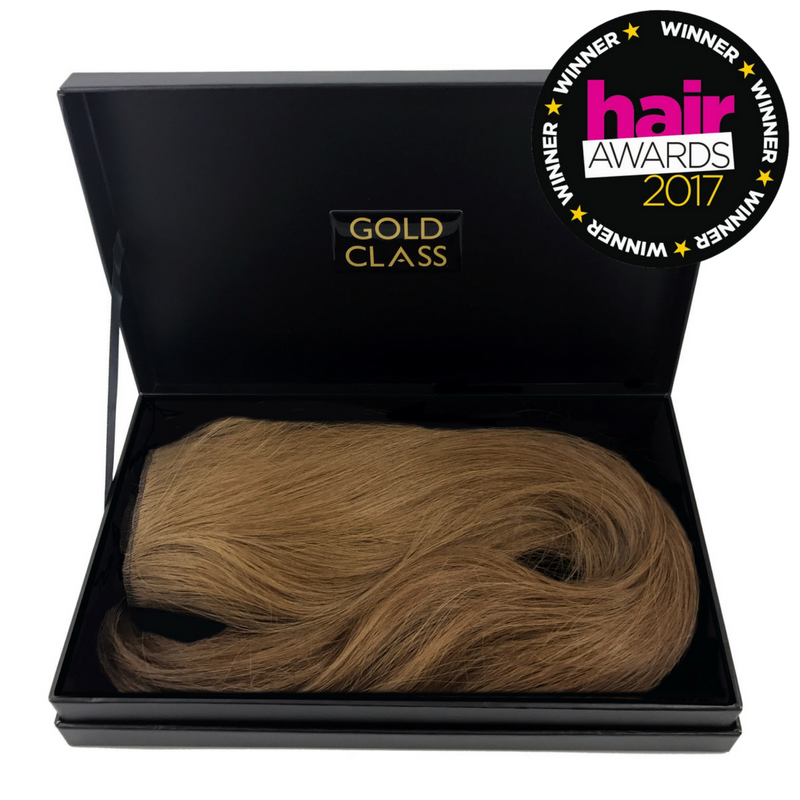 We are super excited that our new Clip-Ins have been recognised by the UK's leading consumer hair title, Hair Magazine, in their annual The Hair Awards.
The official title is WINNER of Best Human Hair Instant Extensions with The Hair Awards 2017and we like it!
"Having put them in my hair the instant I saw them on my desk, I can vouch for their comfort, wearing them for the entire day at work and receiving many compliments from my colleagues in the process too!  The impeccable standard of the extensions follows through to their packaging too, coming in a gorgeous presentation box, including a brush, hair hanger, section clip and hair bag cover, really putting them in a class of their own."  Sarah, Cohen, Editor of Hair Magazine. 
Having launched them at our All That Hair Show in November last year, we were just in time to enter them for these awards which are judged by a panel of readers as well as industry experts.
Our founder, Inanch Emir , has history with the Hair Awards attaining Hall of Fame status for consecutively winning the Best Extensionist title for three years.   And following in her footsteps is Lee McCrudden who has just scooped the title this year.  Lee is the senior extensionist and educator for Gold Class from our flagship salon Inanch London. You can learn more about his entry in our blog and see more of his collection here.
So how do you get your hands on the ultimate designer label clip-ins? You can head to your elite salon where they can expertly colour match and fit the clip in for you as well as show you how to care for your Clip-Ins.   Alternatively, you can shop online at Inanch London Shop where you can find our full colour range and aftercare products too.