Monthly Archives:
October 2016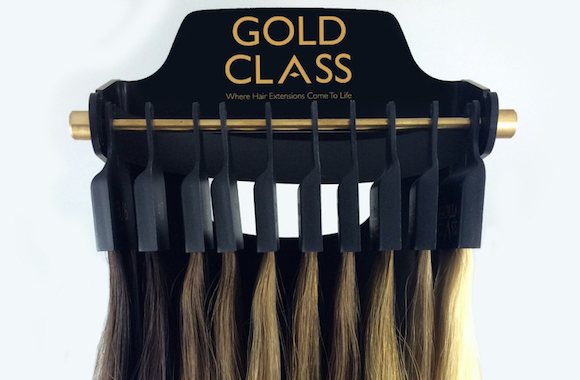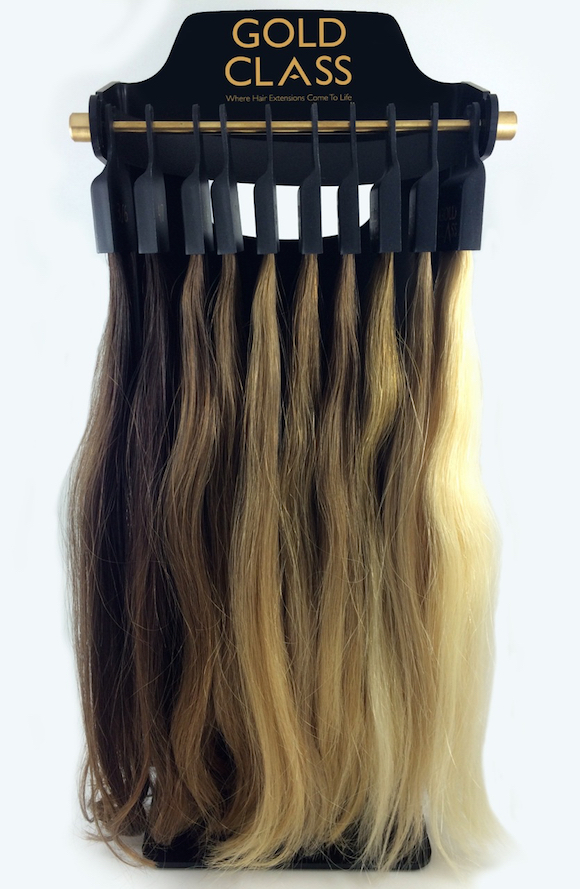 Exclusive hair extensions brand, Gold Class, has introduced a range of Ombre shades to their luxury hair collection. The ten new hues have been created each with their own unique name to tie in with their base-to-end hair colours.
Hair quality is of the upmost importance to Gold Class with hair production taking a minimum of 8 weeks to produce the finest 100% human hair extensions into 26 base shades. The new colours are blends of the most popular shades and processed gently to retain the hair's integrity. The Ombres have also been blended with a very soft and subtle transition from root to end keeping in line with the brand's "natural look with extensions" proposition.
NUMBERS:      NAME:
03/06         Chocolate Blend
04/07         Walnut Blend
07/09         Chestnut Fusion
07/12         Truffle Edge
07/15         Golden Truffle
08/13         Sunkissed Blonde
08/14         Liquid Gold
08/17         Vintage Gold
11/14         Smooth Vanilla
15/17         Ice Gold
"We always planned to introduce Gold Class Ombres since launching but we needed to ensure the highest quality and consistency in production before releasing them nationwide. Our expert extensionists love the natural effect they create for clients adding both length/volume and stunning colour effects as well as avoiding the issues of bleaching the client's hair."   Inanch Emir, Founder of Gold Class hair extensions.
Celebrity fans of the new colours include Rochelle Humes & Billie Faiers. Having had a break from extensions for a few months, Rochelle added shades of Walnut Blend to regain her length, whilst Billie opted for a shorter-style with Vintage Gold.
Available through any Gold Class select salon www.goldclasshair.com/salon in 40cm and 50cm lengths. Prices for Gold Class Ombres start from £250.00.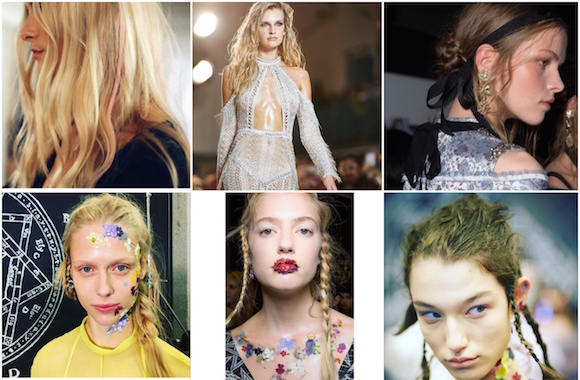 LFW has been and gone and we couldn't resist a little review of SS17. We know it seems a really long way off but these styles are too good not to recreate now!
Understated
From the subtle pink strands in the model's hair at Temperley show; to Carolina Herrera's no-fuss updo and natural texture embraced at most shows.
Mini plaits
The Preen show highlighted the mini plait in various forms. We just can't choose a favourite.
Wet Look
These trends seem to have been running for a while but instead of the sleeked back look we saw Julian MacDonald embrace the natural waves to create a beach babe style. Topshop also sported a similar look albeit a little less wet and more spritz look.
Extreme side
Phillip Lim's collection took the hair parting right over to one side and to great effect with wispy strands softening the style.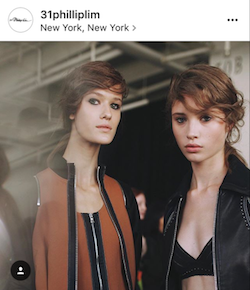 Accessories
Our favourite look has to be Erdem's understated ribbon which looks effortless and a must try! Rodarte, on the other hand, took a more romantic view leaving the models hair natural and accessorising liberally. We can see this working for bridal styles next year.
Want to see more? We recommend browsing the galleries at Creative Head's Runway and let us know the looks you will be trying at home.