Monthly Archives:
March 2016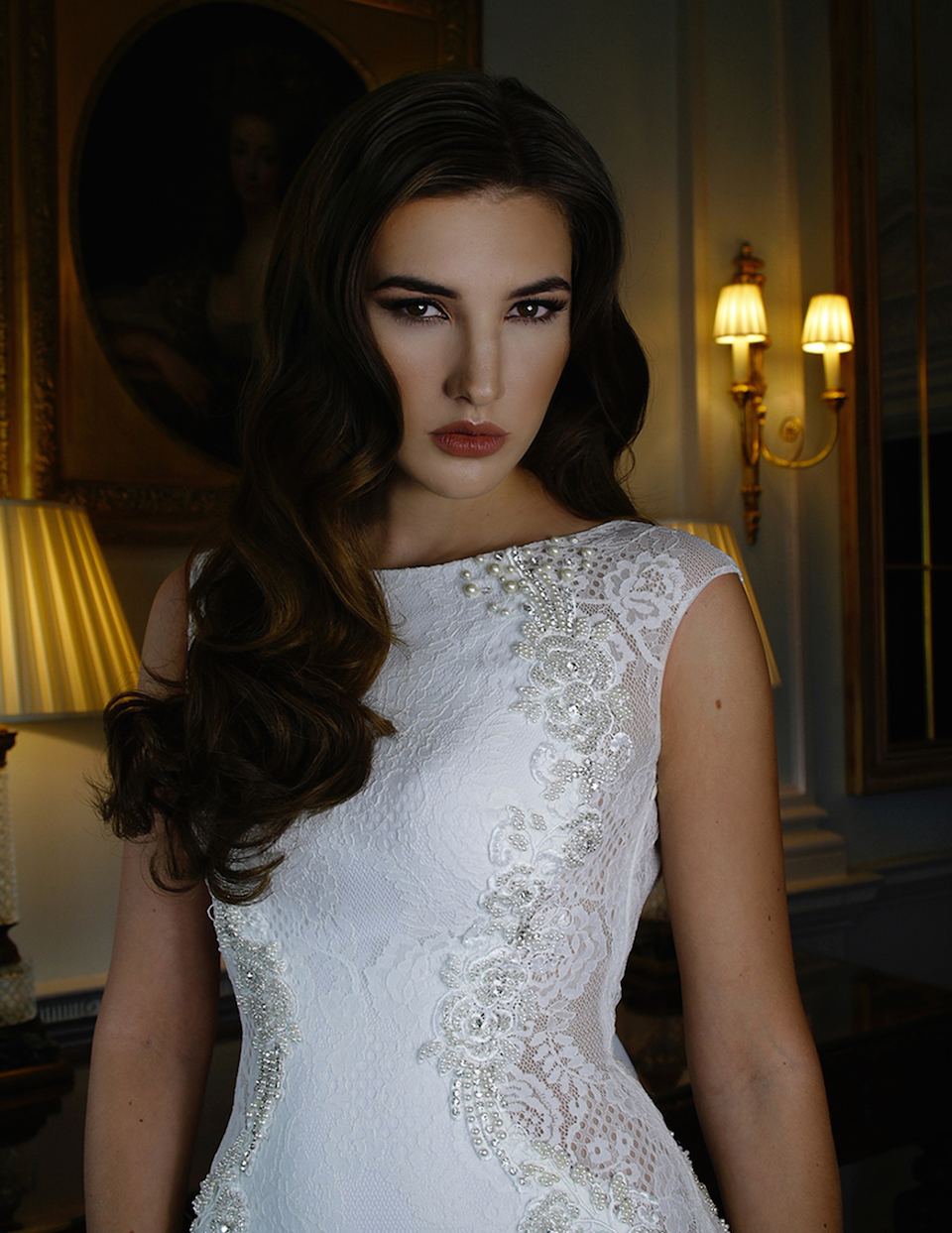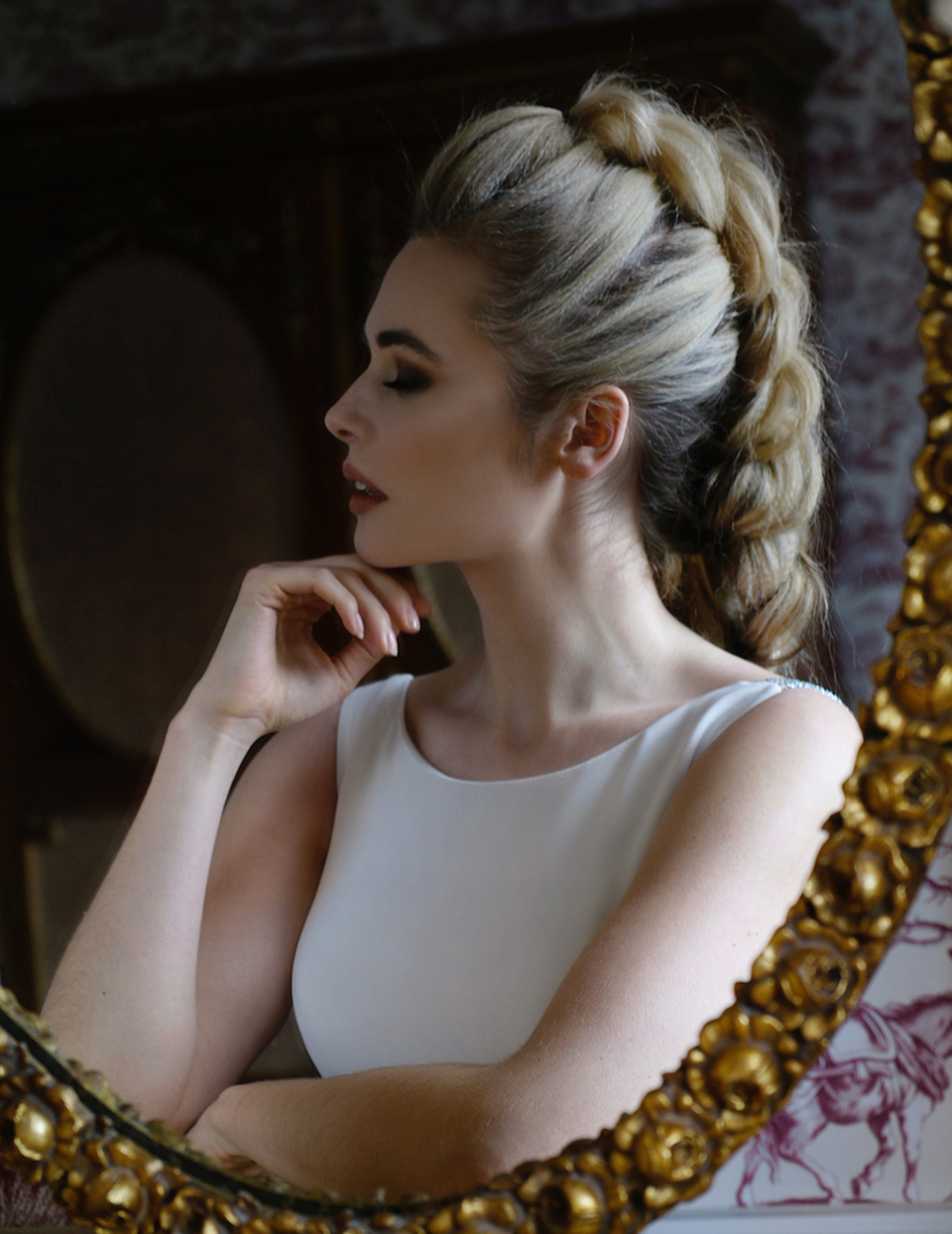 The date has been set, the dress found. Now it's time to start planning your most important hairstyle ever and our founder, Inanch, counts us down:
12 months to go…
It's never too early to start talking about wedding day hair, especially if you're planning on growing your hair or changing colour, that way your hairdresser can book in all the appointments you need in advance.
10 months to go…
As soon as you've sorted your venue, tell your hairdresser. They may also need to book time out of the salon to come and do your hair so the more notice you can give the better, advises Inanch.
9 months to go…
Now is the time to start thinking about the health of your hair so that it looks it's best. As well as booking in for in-salon conditioning treatments at every appointment, make sure you're using an at-home mask once a week at home. We love Philip Kingsely's Elasticizer. I know it sounds boring but it really does make a difference and when you've put so much time and effort into every other aspect of your big day doesn't it make sense?
6 months to go…
The dress is ordered, time to show your stylist. Now is when you can actually start planning your look. Take into consideration if you're wearing a veil or hair accessory or if you want to to be able to change your hair for the evening party. Take a look at our collections for more hair inspiration.
5 months to go…

Nearly all of my brides wear extensions as it makes such a difference to the appearance of your hair for photos. Try them out before your big day to get used to how they feel in your hair and to try the look you want with them to check you can't see any bonds.
3 months to go…
If you have your accessories and veil then have a trial of your hairstyle with your hairdresser. I always get my brides to try and keep the style in place for as long as they can after the appointment – rather than taking it down straight away – to get a feel for how comfortable it is and to check that it stays in place more than just a few hours!
2 weeks to go…
This is the time to get your ends trimmed and your roots and colour sorted. By having your cut and colour done a few weeks before your big day it will still look really fresh but more natural.
1 week to go…
If you've decided to opt for extension then now is the time to get them in.
To book your bridal hair consultation talk to one of our Gold Class extensionists at our select salons around the UK.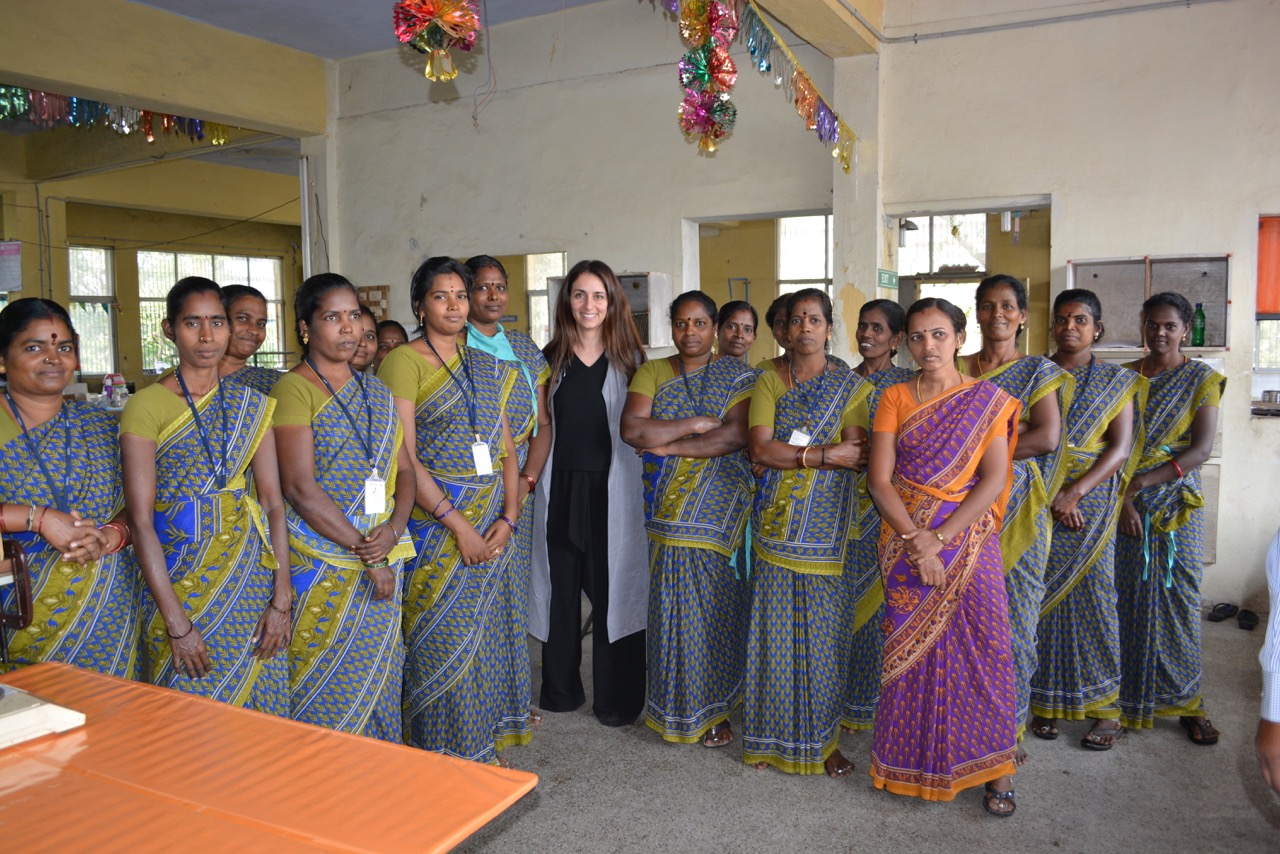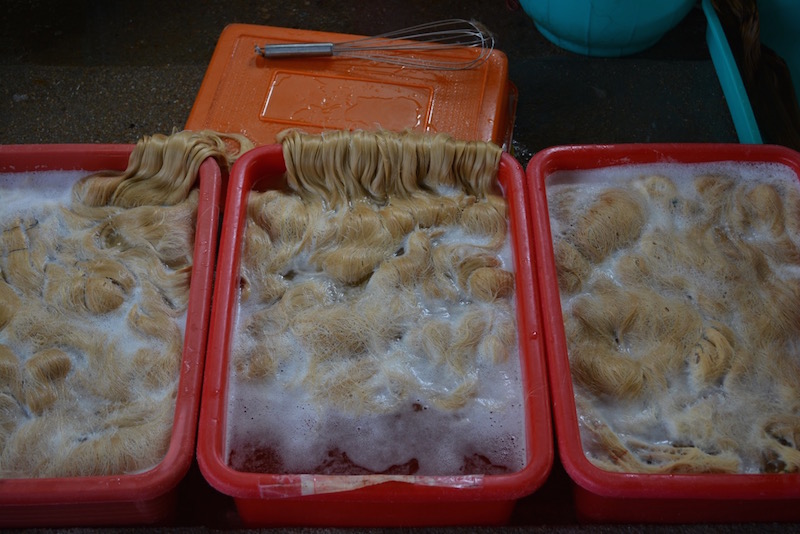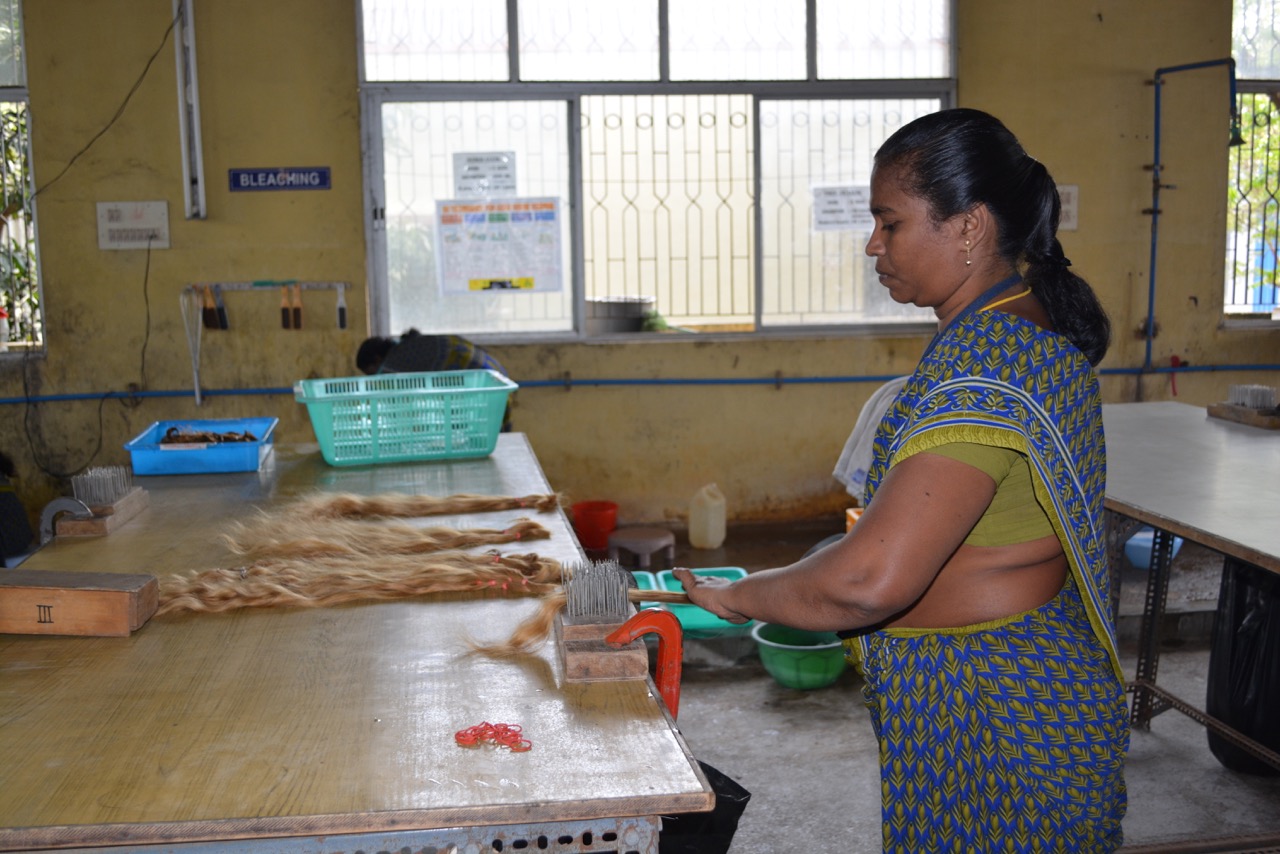 Earlier this year, our founder Inanch took a trip to Southern India to check on the production of our beautiful hair extensions. As you know, we are very precious about our hair quality from the authenticity, ethicality, pure quality and colour – this is our Gold Class Standard and it's good for us to see this with our own eyes regularly.
Our hair is hand-picked throughout the process. From the moment the hair is selected at the Temple, right through the processing to create the hair extensions. Working in small bundles allows the team to continually check the hair quality and create the best hair extensions possible. This process takes more time, but as they say "good things come to those who wait" and we promise it's worth waiting for. We asked Inanch to tell us more about the hair and the process.
"The hair is Indian Temple hair ethically sourced by our representative there who understands our requirement to have the very best quality hair. We pay a high price for this but like with anything you need to start with the best raw materials – as our partners in India say: "Good raw hair is as important to us as only the best and freshest food are to a gourmet chef". The hair is virgin remi which means that it has not been chemically treated to damage the hair cuticles and is collected in its original ponytail when cut from the donor. This ensures that the hair is the right way up with the cuticles all running in the same direction & this is so important to maintain throughout the process to prevent matting.
"Watching the ladies in the factory caring for the hair was wonderful. Working in small batches they work completely to order so we were able to witness the full process from conditioning, discolouring and removing henna stains through to the removal of weaker hair before colouring. Blondes are well known to take longer to create and this can take up to 2 weeks as we need to ensure the hair is not damaged from over bleaching. The Indian's favourite remedy Coconut Oil is used here to repair the hair and restore moisture. The ladies showed us how they work with the hair to ensure the colour is perfect throughout each strand, re-arranging the bundles regularly and even holding out the ends to ensure the hair takes the colour evenly. Testing the hair's elasticity at this stage is also crucial to preserve the healthy hair for our extensions."
"Brushing the hair is a complete art there and they work so fast! It's known as hackling and the hair is regularly hackled throughout the process to keep the hair tidy, in the same way, I tell my clients to brush their extensions at least twice a day!"
We are extremely proud of our hair process, custom making the hair in small batches to order. This is where we differ from many other extension brands who bulk process the hair which can lead to inconsistencies and a reduction in quality. It also allows us to reserve the best hair for our salons and clients and we are happy not to over-process the whole operation so that you know this hair is very special and exclusive at only a handful of select salons around the UK.
Regrettably there was no time for sightseeing, but at least there's a reason to go back regularly and see this wonderful country.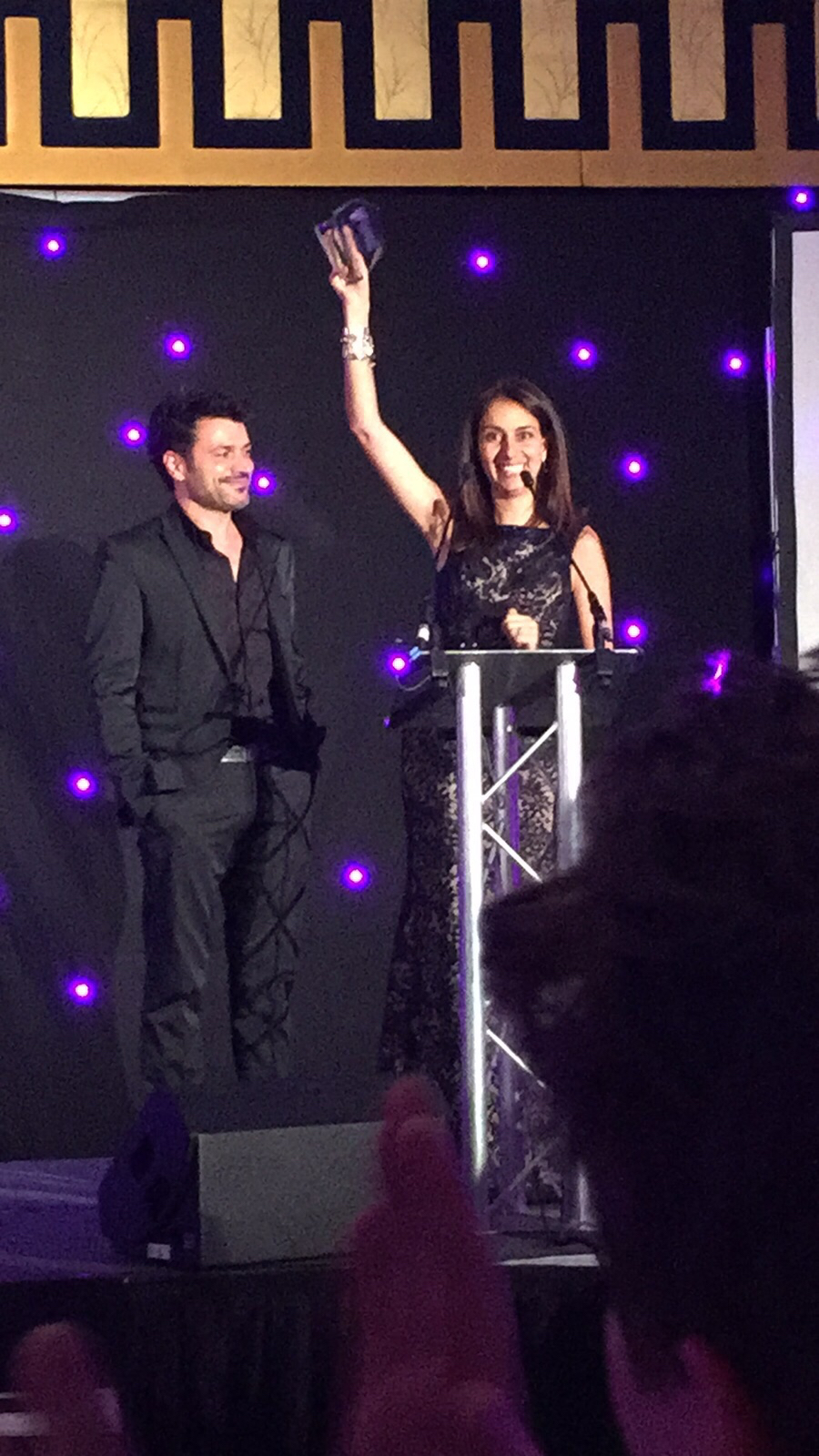 We are proud to announce ourselves as sponsors for the six regional Hair & Beauty Awards 2016. Designed to showcase the nation's appreciation for the service hair and beauty professionals provide – not to mention the looks and lives they transform – the awards will cover England, Wales, Ireland, Northern Ireland, Scotland and London. We'll be at each event too with Inanch herself taking to the stage to present the 'Hair Extensions Specialist of the Year' award to each regional winner.
As the winner of London's Hair Extension Specialist of the Year award at the back end of last year; Inanch knows just how special this is as the nominees are voted for the general public before going through to the final stages and being judged. With over 20 year experience in the industry and other multiple awards under her belt, Inanch is perfectly placed to be part of the judging panel and also handing over the trophies.
Boasting over 20 categories per region, speaking of the sponsorship Inanch said "We aim to find the crème de la crème in the hair industry and will look to add them to our elite group of select hair extension salons in the UK." So if you are a top UK salon and want to register your interest to be a Gold Class salon now, read about what it takes to be a select salon and send your application off to start the process.
The English Hair & Beauty Awards are first on 20th March 2016 in Manchester, closely followed by the remaining five award ceremonies at locations to be confirmed throughout the year. For further information on the Hair & Beauty Awards visit their website and link through to your region to find out about the nomination process and get involved.
Good luck and we hope to see you at the award ceremonies!