Monthly Archives:
November 2015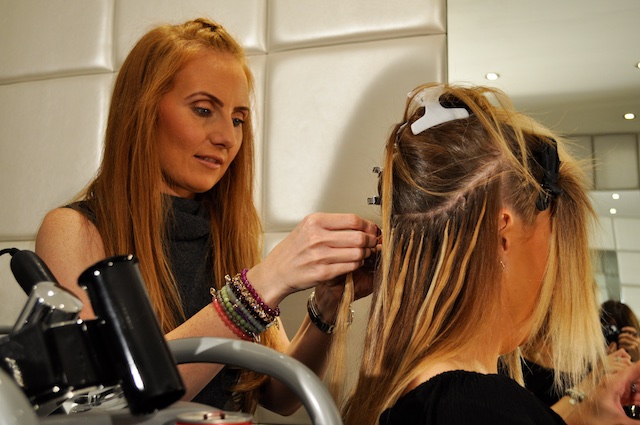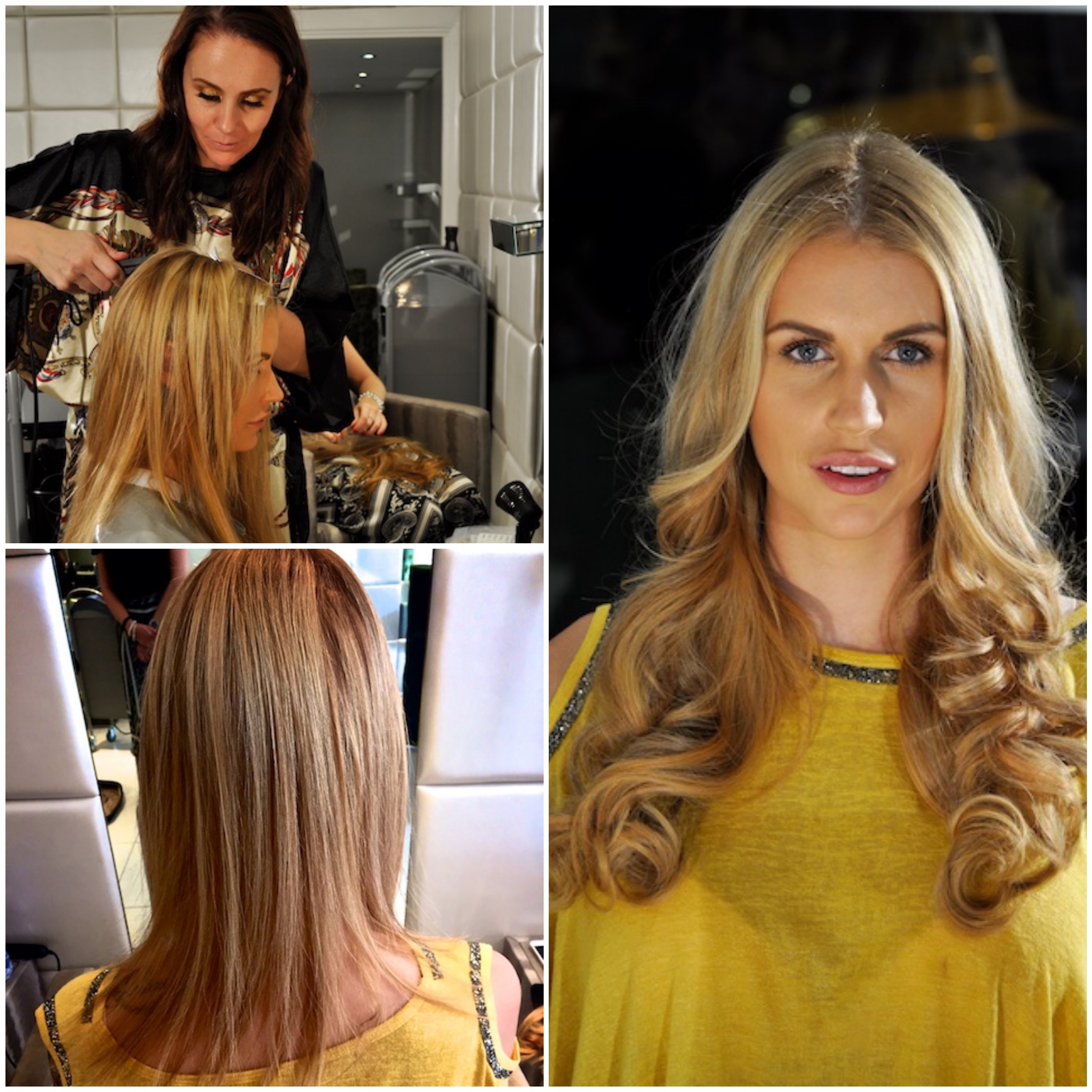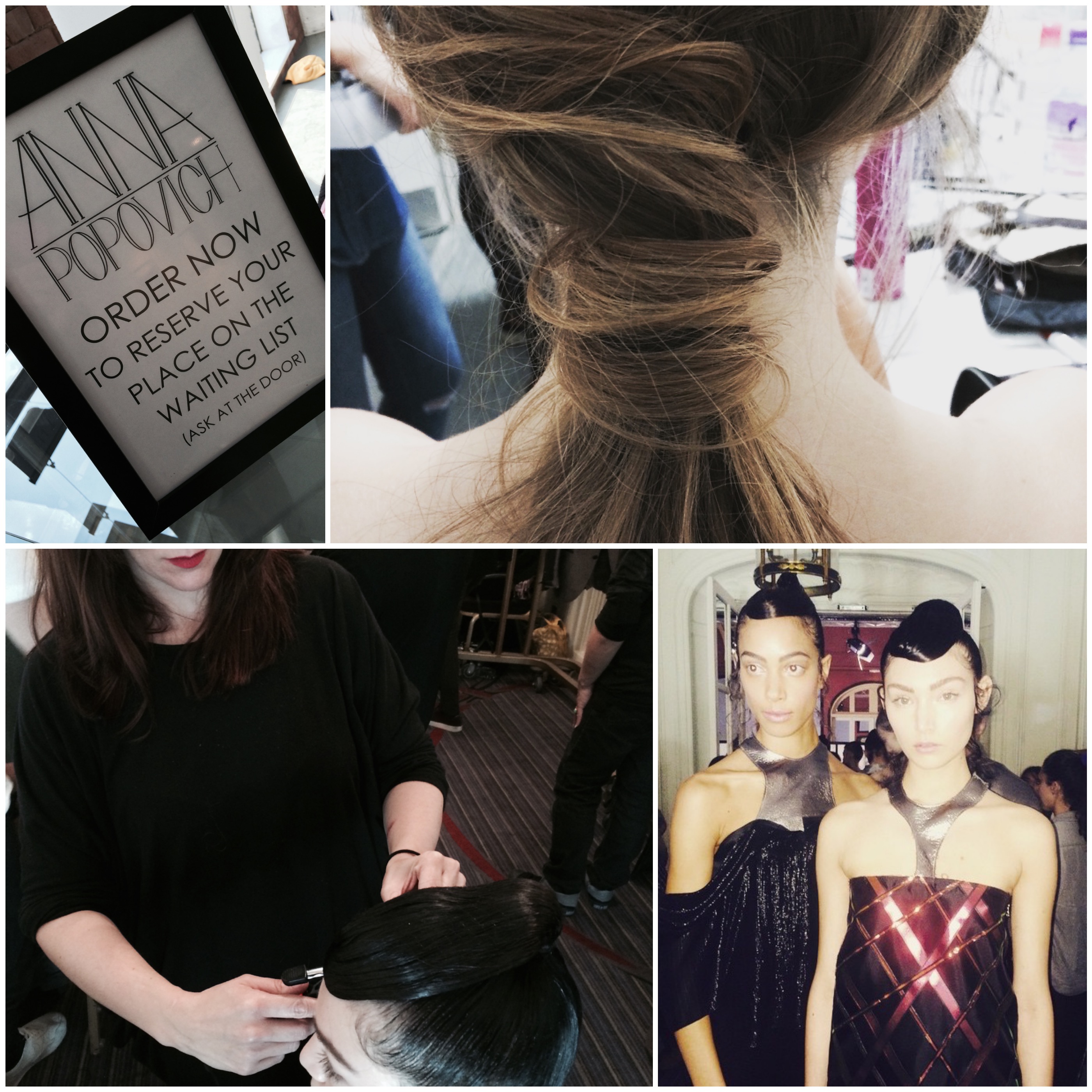 Set in the swanky Buckhurst Hill area of London, you will discover the beautiful Blo Bar. Described as a hub of hair, make up and glamour – it's the perfect place for Gold Class Hair Extensions. They had to wait for us as we launched our Elite 10 and training was in late September, but the wait has been worth it making our hair the focal point in the salon. Owner, Clare Jones and her team share their love of hair here:
Tell us about your clients
Our clients are fun and social people who always wanting to look their best.
What is the most asked question about extensions?
Are they easy to manage?
Which celeb is the most requested hairstyle for extensions?
Rochelle Humes.
Tell us your best hair transformation story
It's definitely a set of Gold Class extensions that have transformed a regular client of mine, even her husband calls us to say thank you for making his wife so gorgeous!
What tip do you get your extension clients to follow?
Brush the hair from bond to tip regularly throughout the day with your Gold Class brush.
What was the highlight of launching Gold Class in your salon?
Being a able to offer our clients such high quality hair that they love just as much as I did when I first had it put in mine. Its great to have the colour swatch that client's can see for themselves just how amazing the hair and colours are.
Proudest moment for your salon
Opening the doors to Blo Bar when I bought it last October, there have been some changes made to the décor, putting my own stamp on it. The salon is ultra feminine and unique with a boutique style. Since October all our stylists are now trained and experts in colour, extensions and cutting. We have recently taken on Philip Kingsley products, which works brilliantly with Gold Class, It is such a fabulous product, and really benefits the quality of our clients hair.
Alison has also continued her Fashion Week work heading up a team for Anna Popovic at LFW, and then heading to PFW to work alongside Darren Fowler for designer Bernard Chandran creating some beautiful hairstyles (images left). Most recently she has been working on the new Christmas M&S ad.
Preferred music to work to
Anything current, but not too 'pop-py,' Whatever comes on Spotify, especially Justin Bieber at the mo.
Which industry show do you never miss and why?
L'Oreal Colour Trophy Grand Final – it's a wonderful creative showcase.
What's the next big thing for your salon?
We have just taken on the highly respected product range Philip Kingsley to sit alongside our Gold Class hair extensions. Launching that will be big news for us and not to mention Christmas and lot's more glamorous hair!
Putting owner, Clare under the spotlight …
What do you like to do on your day off? Spending time with my family, working out and of course, shopping!
Have you got a hidden talent? I can sing!!
What's your favorite colour to work with at the moment? Blondes are my fave right now, I've been doing lots of really warm tones and apricots blondes.
Where do you get hair inspiration from right now? I always really like Olivia Palermo's style.
Your mantra/quote to live by Don't dilute your dreams. Keep your passion concentrated and strong.
Get booked in with Blo Bar for a consultation now and keep following them on social media: Facebook, Twitter & Instagram to see more of their fabulous work.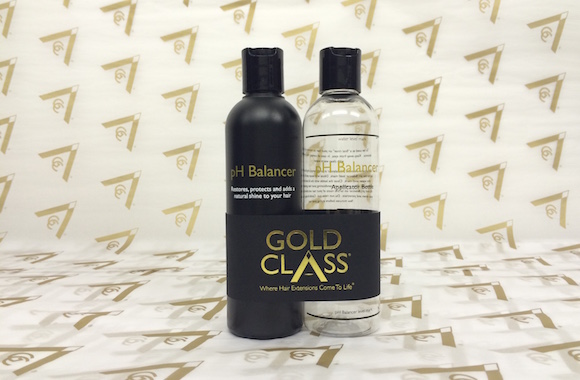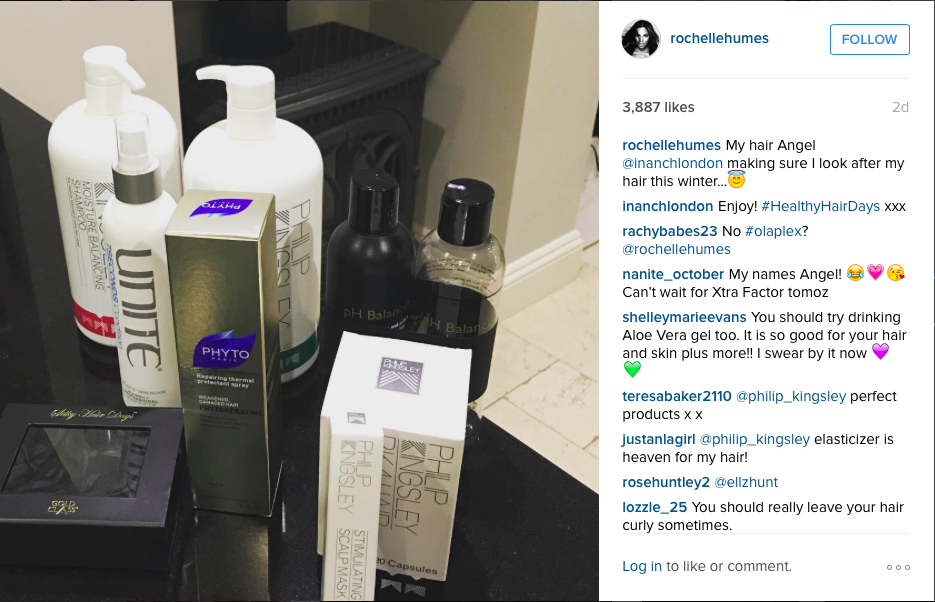 We are really excited to be releasing our very first hair care product in time to add to your winter hair care regime. The pH Balancer is the hero product for all hair extension wearers to offer protection against the environment. Essential for holidays, swimming and as added protection to fight against the everyday stresses on the hair; the pH Balancer acts as a deep conditioning treatment.
A simple rinse (the final rinse) with this leave in conditioning treatment will restore your scalp and hair to it's true pH balance and lock in moisture to create healthy looking hair with a natural shine.
Rochelle Humes instagrammed her pH Balancer as part of her winter hair care regime alongside the Gold Class Silky Hair Days and other prescribed products to give her locks the Xtra Factor!
Bottle size 250ml and comes with diluter bottle. Available to buy from your Gold Class select salon.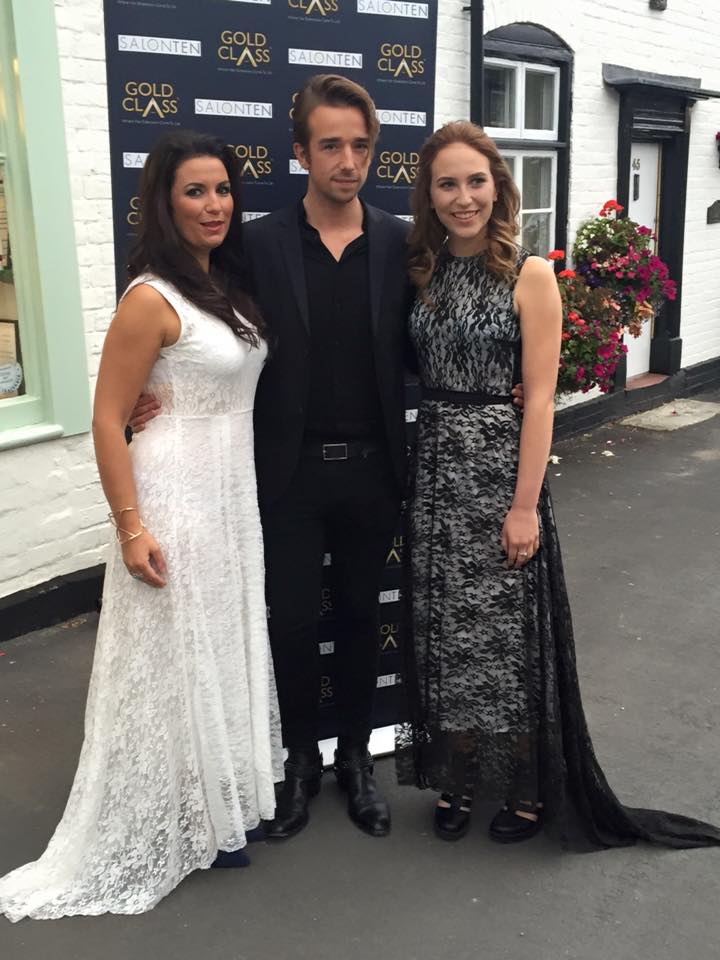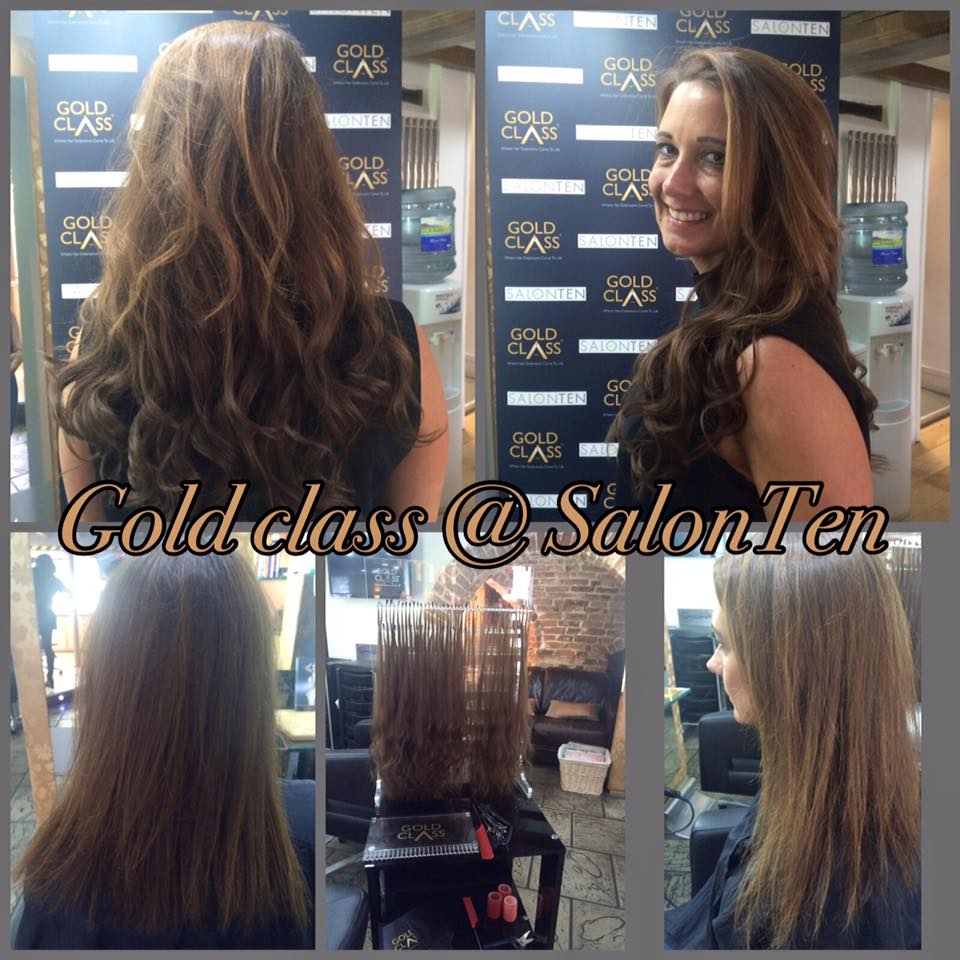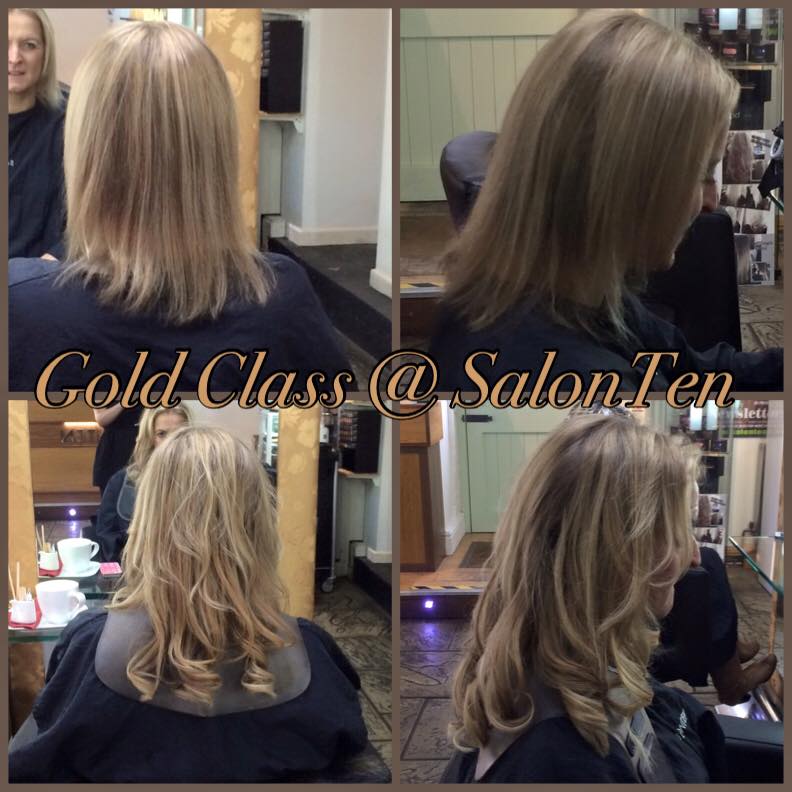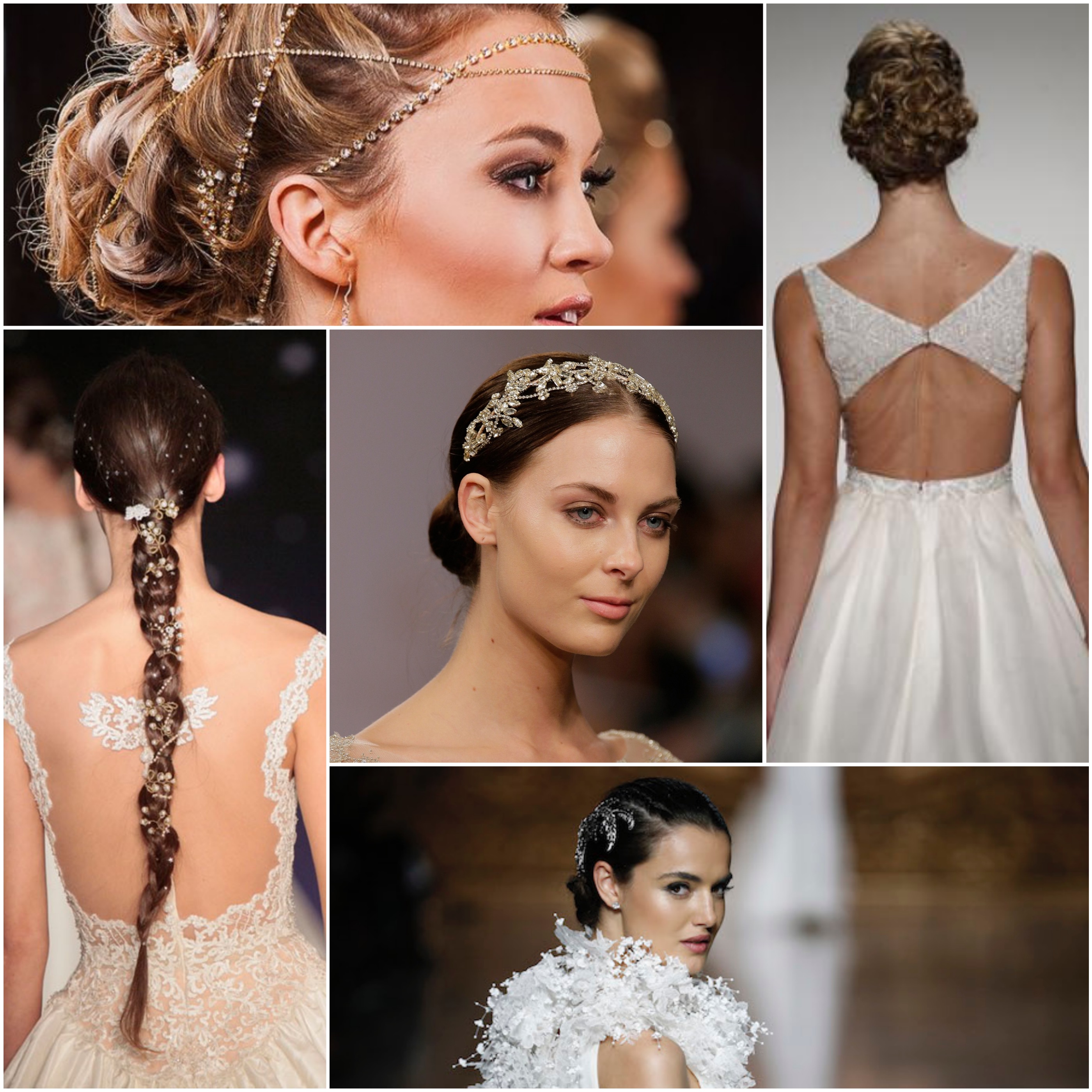 With Christmas approaching it's also lovely to see so many winter brides.   Our founder Inanch Emir has created some stunning bridal hair and you can see her Tuscan Summer creation in our earlier blog with wispy strands and flowers in her hair.  But what can we expect to see this winter time?
"Winter weddings are definitely more structured with brides opting for more classic clean lines.   Accessories are all about the sparkle and slide combs are very popular this year with a vintage feel."   
So with this in mind, we have trawled the AW16 Bridal Catwalks to find you some inspiration for your brides. These images show the elegance of the ballerina bun, through to a simple breathtaking plait as well as intricate undo's taking your hair off your face and making great use of all things sparkly.  It's worth thinking about your dress, the back shape and also how you normally wear your hair.   Brides may want the added volume and length for their wedding day, but it's not advisable to go too far away from how you like to have your hair.  The biggest catwalk trend has to be the accessory.  If you aren't wearing a veil you can have more fun with jewels and we can recommend this little page from Vivien J Accessories to find some beautiful bespoke hair jewellery.
Don't forget your autumnal hues too and add some warmth to your hair colour.  Our current favourite has to be our Rich Rose. 
Book a consultation with your Gold Class salon to chat more about creating that perfect wedding hair do.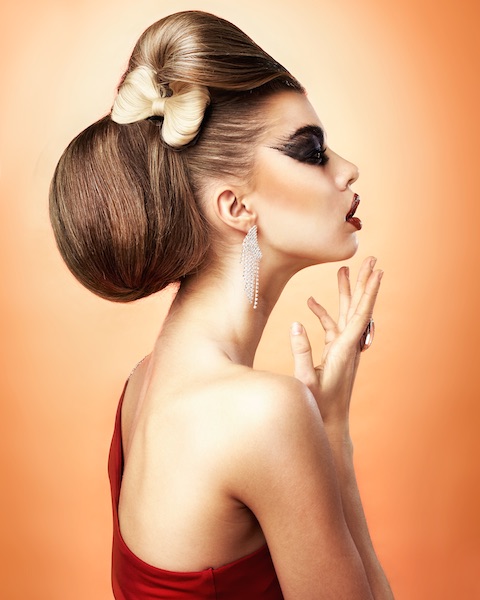 Anne & Inanch have admired each other's creativity for many years now and relish the opportunity to work together as often as their diaries can collide. You can see their last session here mastering Gold Class. With two salons in Oxford, one in the city centre and the other in trendy Bicester, they boast eco friendly yet stunning design with client comfort. With a VIP area in the main salon and Suzie having her own extension zone in Bicester, they were ready to launch Gold Class hair extensions to their fashionistas.
She has racked up countless awards for her creativity as well as salon design, salon of the year and customer service from across the industry and is seen on stage regularly, most recently at Alternative Hair Show. Hair Magazine have heralded Anne as "one of the world's most iconic hairdressers." We think it's fair to say we are excited to be working together and can't wait to see what Anne's going to create with our hair.
We took time out to ask Anne some quick questions to get to know her a little better and here are her answers.
What is the most asked question about extensions?
How long do they last? Will they damage my hair?
Which celeb is the most requested hairstyle for extensions?
Alexa Chung for the long bob cut is always being asked for and extensions are a great way to achieve the volume and shape here. Jennifer Aniston is, and has been for many years, a hair icon for the colour and cut.
What tip do you get your extension clients to follow?
Take the time to wash and condition your hair properly, as this is vital for the longevity of your extension.
Proudest moment for your salon
Becoming part of the Gold Class Elite 10 of course! Also the first time we were invited to present at The Alternative Hair Show back in 2009. Our Style Director Emmanuel Esteban recently won the International Visionary Award here for the Avant Garde category. We're still celebrating this.
Preferred music to work to
Chilled out Reggae.
Which industry show do you never miss and why?
I try to attend all the hairdressing trade shows through out the year, as I find watching my peers very inspirational. Haute Coiffure Francaise show at the Carousel du Louvre in Paris is one of my favorites. The problem is that as I'm usually presenting at most of the shows, the opportunities to see others' work can be limited!
Preferred social media channel where consumers can find more examples of your work
Instagram and Facebook – make sure you give them a Like & Follow!
What do you like to do on your day off
Running then back to my atelier at home to create weird and wonderful avant garde hairstyles.
Have you got a hidden talent?
I'm good at knitting.
What's your favourite colour to work with at the moment?
All the pastel shades on blondes
Where do you get hair inspiration from right now?
Social media has some amazing images for me.
What's your mantra to live by?
"Get myself out of my comfort zone in order to progress."
In term of imagery, I buy into fellow hairdresser Sam McKnight's philosophy that "Simple is Powerful."
We want to wish Anne & the team the very best of luck as finalists for the prestigious Hairdressers Journal British Hairdressing Awards later this month. We've got our fingers crossed for you xx
We love this image from Anne's Red Carpet collection which used extensions. See more of Anne's amazing work on her website and social media.
Instagram
Facebook
Twitter
Book your consultation with Anne & her team here.
Red Carpet image by Anne Veck; Photographer: Barry Jeffery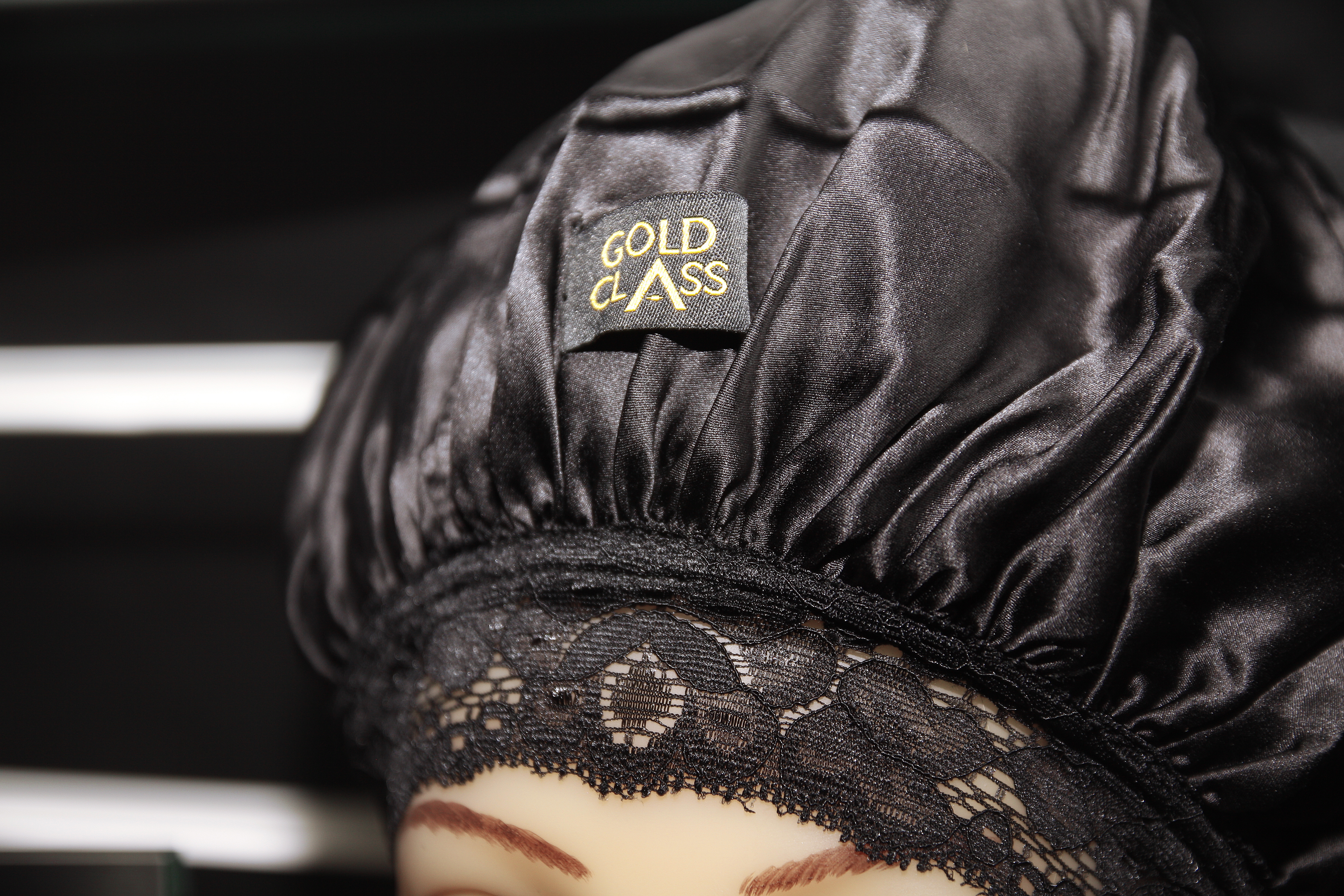 You know how keen we are about our Healthy Hair Days philosophy, well our latest product will help. Introducing our Silky Hair Days hair cap. Made from 100% mulberry silk (nothing but the best of course!) it helps keep your hair and extensions in place overnight to prevent matting. With winter drawing in, it has the added benefit of combatting frizz too. So whilst you get your beauty sleep, your hair is getting the best care too.
The secret is all in the silk. It has some amazing benefits for your hair just in the same way silk bedding comes highly recommended. It's hypoallergenic and the silk allows your hair and scalp to breathe. Being so soft & smooth, your hair glides over it and therefore prevents tugging, hair breakage and matting. This is music to the ears of all extension wearers. But silk also contains proteins that stop your hair drying out and leave it with a healthy shine. The perfect way to start the day.
It's available in an exclusive presentation gift box so it makes the ideal gift for your hair goddess this Christmas. Grab yours from any of our Select Salons or online here.
Wake up with immaculate hair everyday with our #SilkyHairDays #SimplyGoldClass