Monthly Archives:
October 2015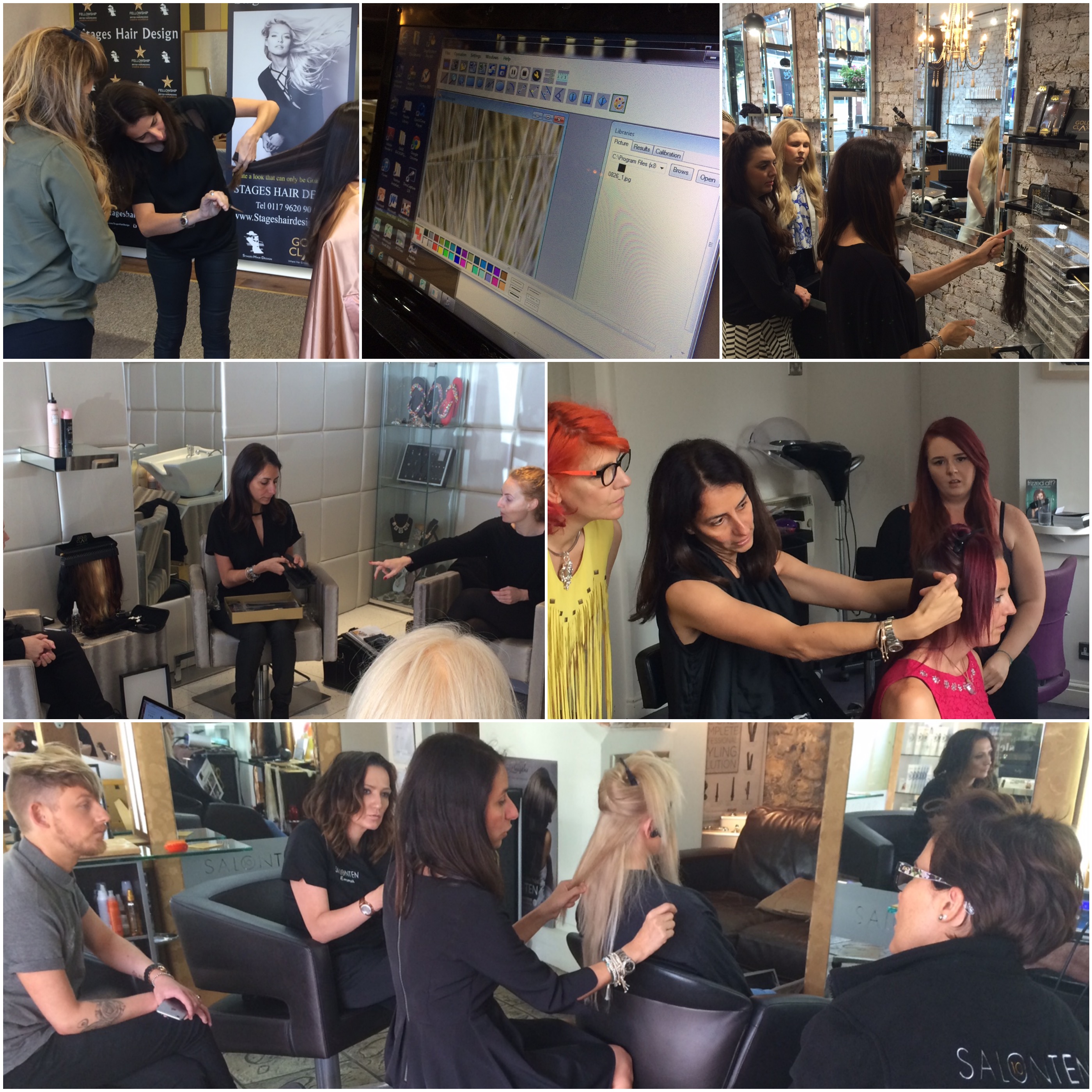 You may be wondering why we need to train our Elite 10. They are all amazing hairdressers and renowned extensionists with an astounding cumulative number of years in the industry and there's little these guys don't know about hair.
Our Elite 10 have all joined as they know the work of Inanch Emir well. The multi-award winning (and the trophy cabinet is still growing) stylist is known for her exceptional extensions work. Celebrities flock to her salon in Fiztrovia so when she created Gold Class they all knew it was special. Perfection even. Who wouldn't want to be a part of that?
Inanch, like others, has worked with many extension brands and understand about the hair quality and application methods available. In our opinion, Gold Class is the best of the best. We have the best hair quality but Inanch is so passionate about her Healthy Hair Days philosophy from everything she has learnt and this needs to be shared. You can learn more about this in our earlier blogs but it is a different way of thinking for the extensionist and ultimately the client. Scalp and hair analysis as part of the consultation and safe removal process is definitely something unique to Gold Class hair extensions.
You can see some pics from our masterclass training days here where nothing has been assumed. Inanch has taken everyone back to the beginning, talked through every bit of the hair story and shared her coveted colour blending application technique and advanced cutting for the most natural results with extensions. They will also be undergoing sessions with UNITE and Philip Kingsley to prescribe bespoke aftercare regimes.
Let us not forget too that hairdressing is ever evolving with fashion and new products. It's a brilliant industry to be involved in and share ideas and techniques. That is why we still all train, including Inanch, to keep learning and developing. The training of our Elite 10 has been more about sharing these philosophies to educate their clients, reinvigorating the extensionists with a new passion for the best hair extensions and mentoring the younger team members to bring out their skills and shine. We can't wait for them to be taking the Best Extensionist titles around the UK soon.
Why not get in touch with your Gold Class extensionist and find out for yourself why the Gold Class experience is so different from any other service. Find your local Elite 10 salon here and book a consultation soon.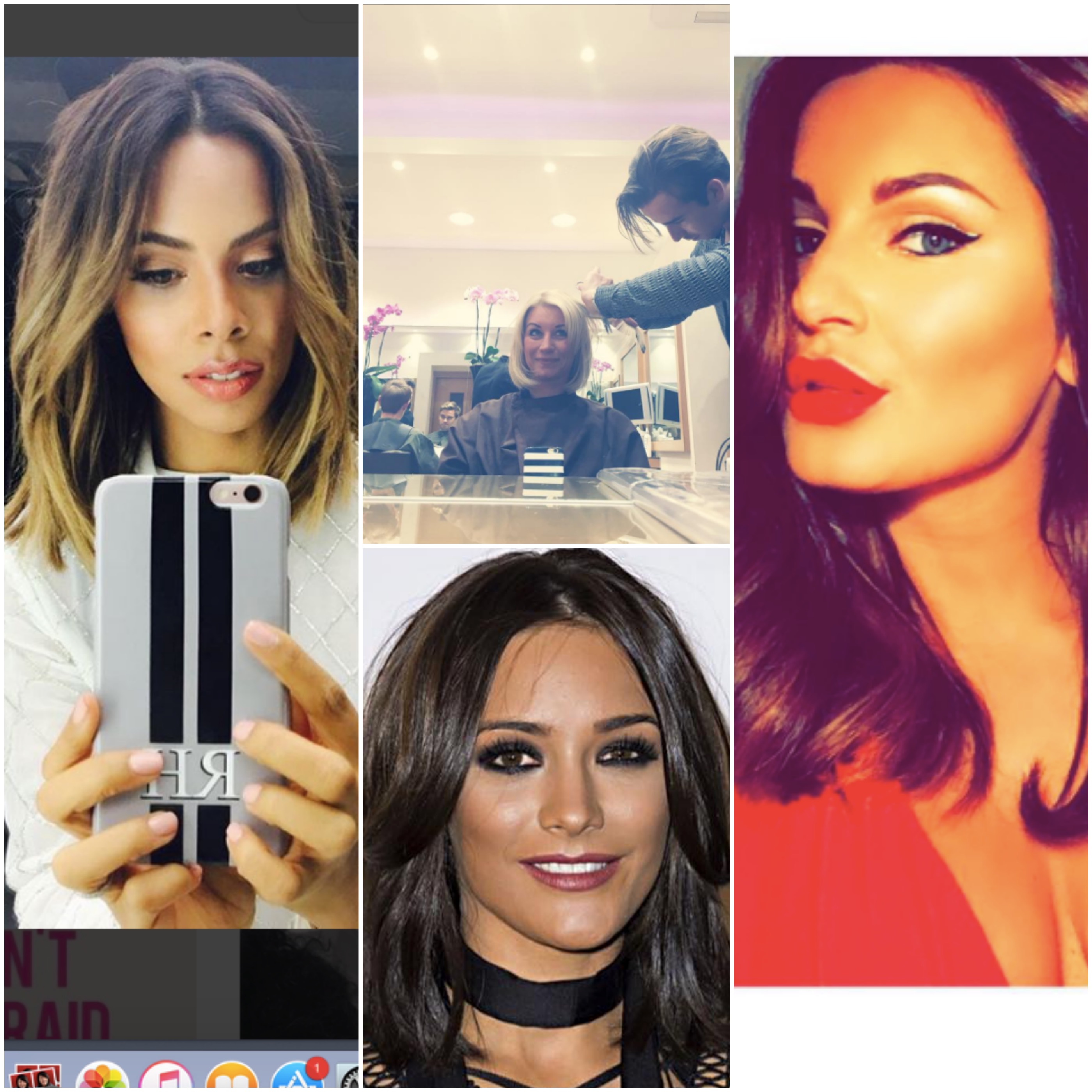 The lob is the style of celebville, but a common misconception is that if you've lobbed your hair there's no need for hair extensions. That's where you're wrong. Extensions have an added benefit for your lob in that they help keep the shape.
The team at Inanch London have been mixing things up for our Gold Class Girls wanting a short-change and they wouldn't be caught short (pun intended!) without their hair extensions. From Denise van Outen's messy waves, Sam Faiers and Rochelle Humes' elegant long bobs to Frankie Bridges' sleek dramatic new look; it's all about the extensions creating volume to hold the style. The UNITE volume trio pack has everything you need to keep your hair healthy and helps with added volume too. Their 7 second conditioner is an essential product for your haircare regime.
Not forgetting that extensions are also a fabulous way to play with colour. Add some 'Ronze' for an autumn hue or add some highlights to help contour your face or go all Caroline Flack lob devotee and ombre your ends.
The lob trend will reign for some time to come so ask your Gold Class extensionist about adding some extensions here for added oomph.
Fashion Weeks around the globe have drawn to a close and we've some amazing hair inspiration. Not all of it is suitable if you wear hair extensions and so we've reviewed the shows to find the stunning looks to try at home with your Gold Class hair.
The overall theme is 
healthy hair
.   A philosophy close to our heart it's time to treat your hair to some TLC and we can't speak highly enough of
Philip Kingsley's Elasticiser
to restore moisture and we recommend using this weekly to keep your tresses perfect as we head into winter.    The styles then enhance your hair with simple looks, often undone and natural.  We adored this Dolce & Gabbana ballerina bun with soft wispy hair for red carpet, christmas parties and work.  In fact, anytime!
Partings seem to play a big role this year from the perfect centre parting to the side sweep.  Milan Fashion Week saw the return to the quiff.  With a slight twist Dries van Noten show had 40's rolls which are easy to replicate with a few bobby pins and hair spray.
Accessories were everywhere from the humble bobby pin, scarves and jewels. Treat yourself to a few more as you will definitely use them right through to summer next year.  We loved this elegant clip from Chanel bringing pigtails to the catwalk.   We also loved Marni's twisted bunches making sure they are no longer reserved for the school playground.
Harping back to our youth again; crimping is back and if you can't lay your hands on your old crimping irons try this little cheat – create a fine plait and run over with your flat irons before undoing and repeating.  You don't have to do your whole head either, as you could add this texture to just a section of your head.  Have fun and try this over the weekend.