Monthly Archives:
November 2014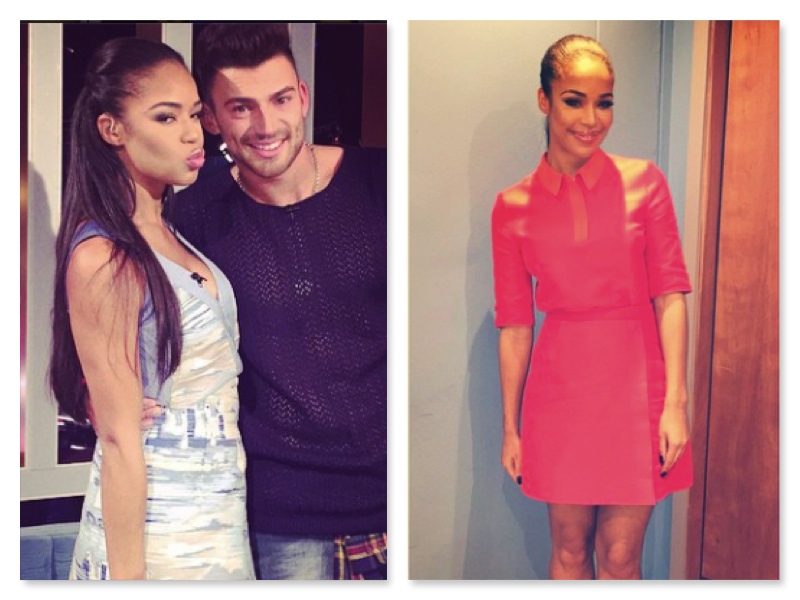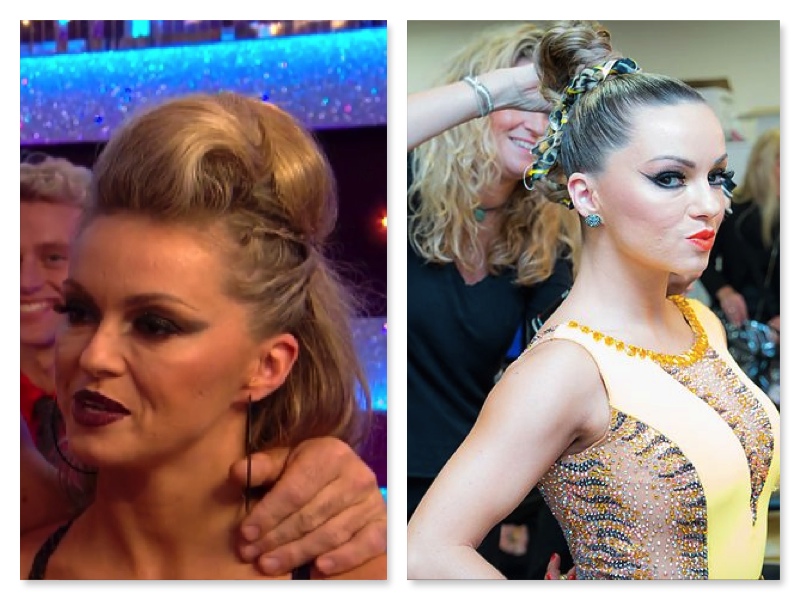 First up, good extensions should not look like extensions. This includes the cutting & blending of the hair, but the single most-asked question is normally the "bonds". What do they look like, how will they feel and for those of us who like to change of hairstyle; then to make sure they cannot be seen even when you show off your hair-up looks. This comes down to the bonds used with expert application and placement in the hair.
Constantly in the spotlight and under the lens of the parazzi, X-Factor host Sarah Jane Crawford generally likes to wear her hair down when out & about and partying. But at work, she has been sporting sleeked back ponytails on a couple of occasions or half up do's. Showing off her Gold Class lock length, it's a great example of how truly amazing Inanch's extension work is. Not only are her bonds so discreet but they are positioned so that the hair can move, be up-styled and most importantly, not seen.
The award winning hair team at Strictly Come Dancing have their work cut out changing the looks week by week for all the professional dancers & celebrities and their creativity is not limited for wearing Gold Class extensions. In week one we saw Ola Jordan's Tango up-do including side scraping plaits and big hair rolls. Gold Class hair styles like your own hair, so there is not limit with using products & heated hair tools to achieve these looks and create fabulous hair for us to swoon over. Not afraid of her hair down Ola and her colleagues have good #hairswishing moments too.
So if you plan to wear your hair up, remember to tell your extensionist so they can accommodate for this and make sure no-one sees those pesky bonds!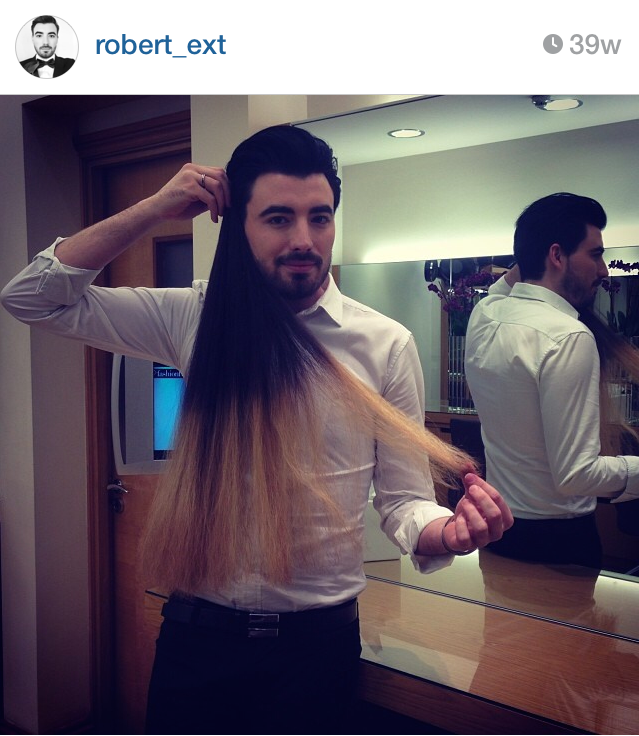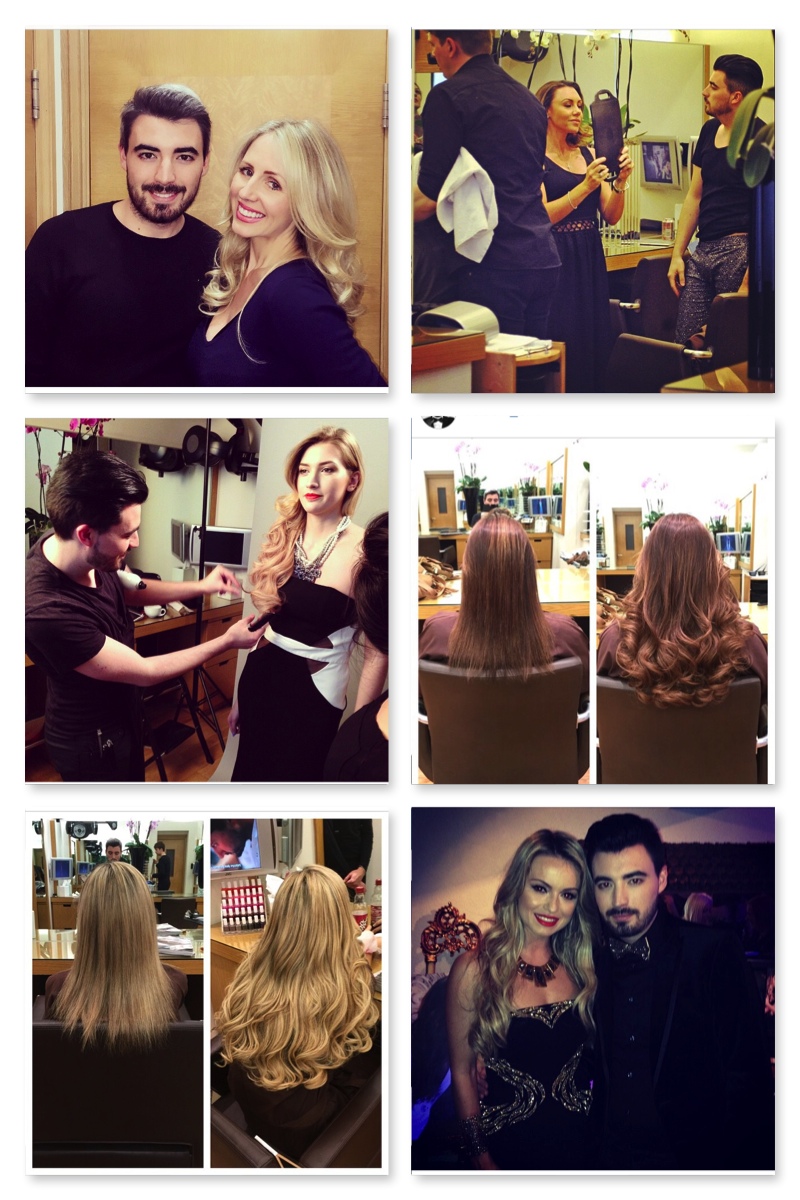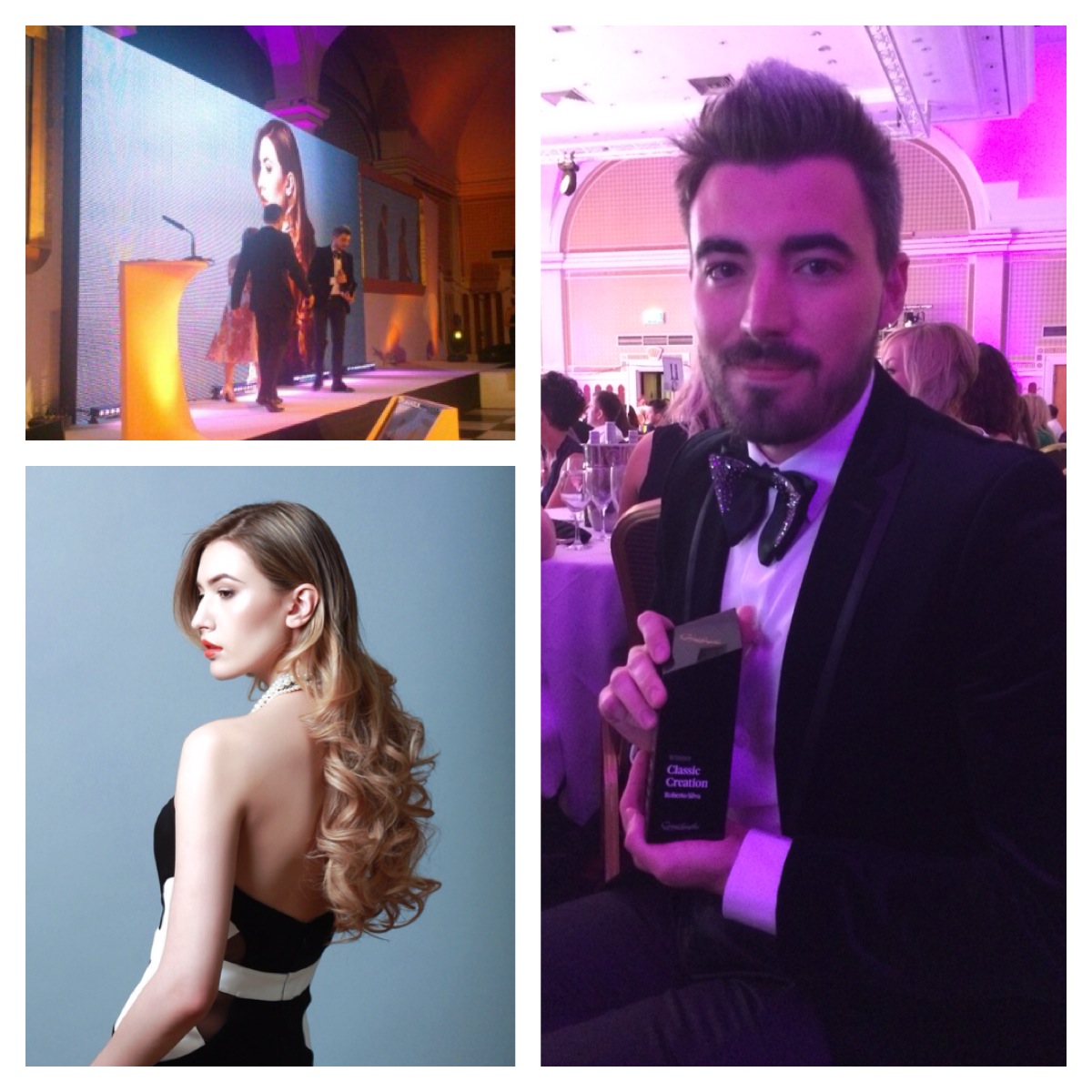 November is a really busy time with the run up to Christmas and Roberto's loyal clients making sure they have their extensions looking fabulous for the awards & party season. But we managed to grab five minutes with Inanch's right hand man …

It's never a dull moment at Inanch London with lots of famous faces in salon and the paps camped outside to make sure they get some great snaps as they leave with fabulous hair – Sam Faiers caused quite a stir the other week. The demand for Gold Class is growing and most of my regular clients have all swapped over and love the hair. As an extensionist I just love working & playing with this hair. The Healthy Hair Days philosophy really backs up all our salon experience to provide the absolute best extensions & service.
Extensions are the biggest part of my day but my colour work is also in demand as the season changes we have seen a few shifts from blonde to brunette or even darker. Michelle Heaton is craving another darker hue so watch this space.
In between all this, the team are busy working closely with Inanch on the training aspects for Gold Class. Fine tuning our manuals and educator notes to make sure we share all our experience with our trainees. We have had a play with all the new equipment to make sure each of us are consistent. It's been really interesting looking at our work from a different angle as our extension work is second nature and we are keen to share this passion. As the main educator in salon, it is hugely rewarding and I can't wait to start rolling out Gold Class education in the new year.
Not one to stay in the shadows of his boss, Roberto has started to gather a collection of awards for his extension work and recently won the Great Lengths Gold Trophy for Extensions Excellence. #OneToWatch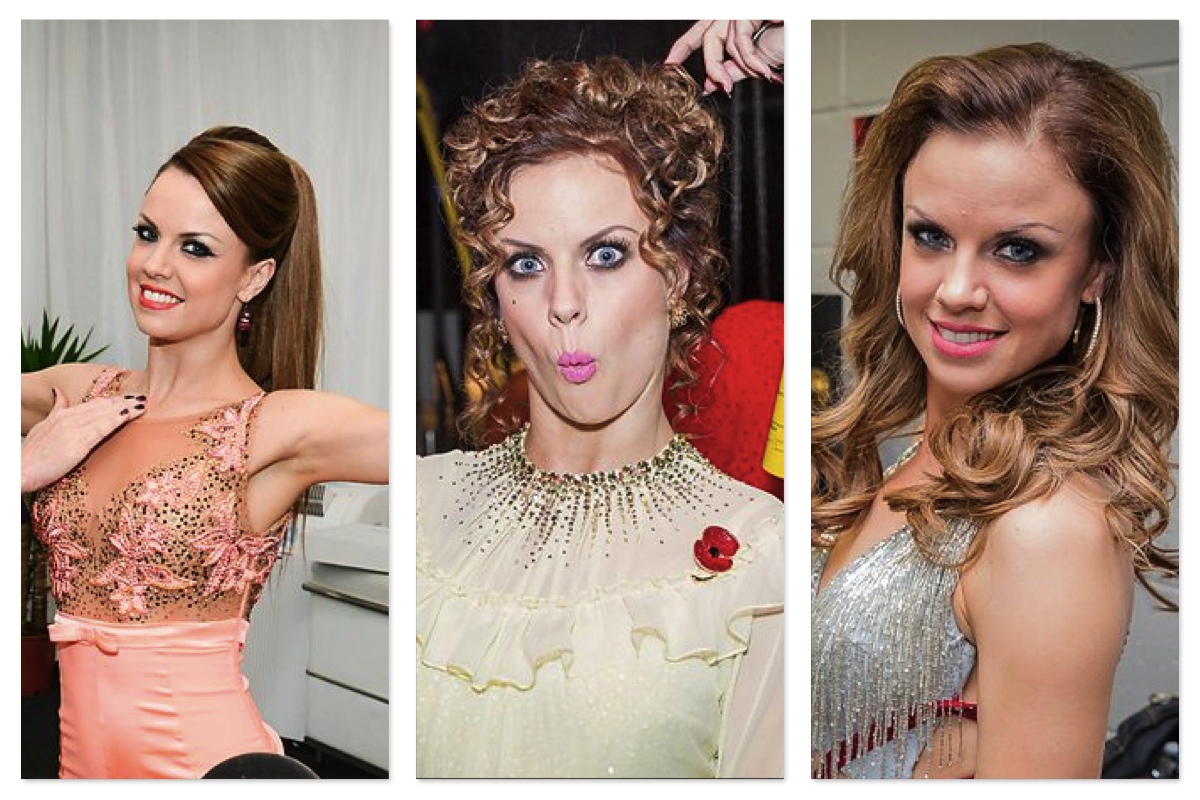 We might have waved 'bye bye' to new girl Joanne Clifton from the Strictly Come Dancing competition this weekend but it's a good excuse to look at her hair in action.
Our World Champion ballroom dancer choose to follow her dancing team mates Ola & Kristina, at the celeb hotspot salon, Inanch London, for a makeover before the #SCD mania started. After a new look, Joanne changed from blonde to brunette and a full head of Gold Class extensions have added volume to her hair ready to be pampered and preened by the BAFTA award winning Hair Team at the BBC's hit show.
The glamorous high pony for week 2's Tango is very on trend with the likes of Cheryl Fernandez Versini sporting similar sleek pony's if you flick over to XFactor. We love that you can see the different shades of brown, giving a more natural look, in the side sweep.
The cheeky Charleston in week 5 gave us hair up and cascading curls showing how easy it is again to style Gold Class hair and more importantly that it will hold that shape even whilst bouncing around the dance floor.
Her 'Rock DJ' Cha Cha for week one started off with her classic tumbling locks but added a plait across the front to keep her hair off her face during the dance itself.
We have taken Joanne to our hearts in the salon and on screen; and are so glad she's part of the Strictly team. Will we be seeing her on the Live Tour though?? We hope so!!!